Thinking to create a new membership site? You have come to the right place! Tune in to this article to see the best membership site platforms of 2023.
Creating a membership-based site can be complex. But with the help of a membership site platform or an all-in-one membership platform, the process will be much easier. There are so many great options out there that can help you create the best membership site platform for your community and organization. In this article, we explained what a membership site is beside the best membership site platforms including Raklet. Let's dive in!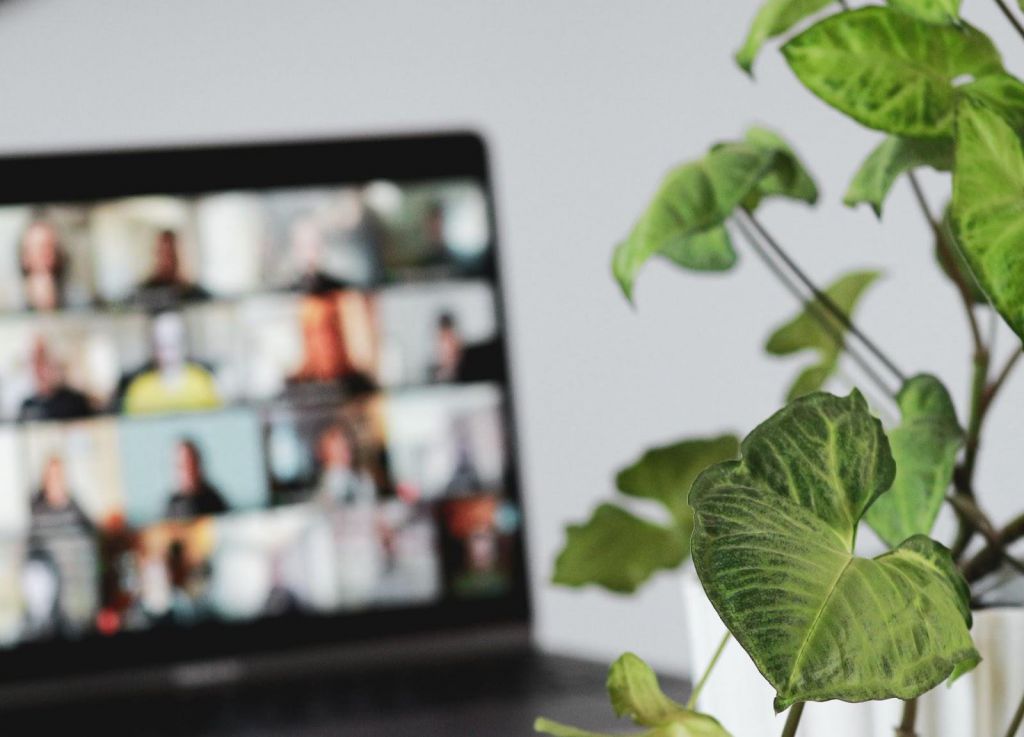 What is a membership site?
A membership site is a website where you create content that is only accessible to your community. This content can be anything such as newsletters, ebooks, webinars, online courses, invitations to conferences and special events, and digital products and services. So, it is a great way to earn money by creating a membership site where your members pay for recurring subscriptions and membership.  
Creating a membership site benefits businesses, nonprofits, clubs, and associations since it allows them to build an engaged and loyal community. 
A membership site lets you deliver high-value content and benefits to people who pay a monthly or annual subscription. It's a way for creators to work smarter, not harder, and also scale their income potential for their digital business.
Membership vs. Subscription: What's the main difference?
Membership and subscription are similar concepts, but there are some key differences between them. Membership and subscription are terms used to describe different types of access-based relationships between a customer and a company. Memberships typically provide access to a wider range of benefits and services, such as a community of members, exclusive content, discounts, and events. Memberships usually require a longer commitment, often on a monthly or annual basis, and are often more expensive due to the range of benefits provided.
On the other hand, subscriptions provide access to a specific product or service, such as a magazine or streaming service, and typically require a shorter commitment, such as a monthly or quarterly payment. Subscriptions are often more focused on delivering a specific product or service to a wider audience and may be less expensive as a result. The main difference between a membership and a subscription is the scope of benefits and services provided.
What makes a membership site platform successful?
A successful membership site platform is a platform that effectively meets the needs and expectations of its members. It also has a strong retention rate, with members renewing their membership and recommending the platform to others. The platform should continuously improve and evolve to meet the changing needs of its members and stay relevant in a competitive market.
A successful membership site platform has 4 several key components that contribute to its success:
User-friendly design and navigation
The platform should be easy to use and navigate, with clear and intuitive menus, navigation links, and a well-organized layout. This makes it easier for members to find the information and resources they need.
Relevant and valuable content
The content offered through the membership site should be relevant to the members and provide them with real value. This can include articles, videos, audio recordings, templates, tools, and other resources that help members achieve their goals.
Diverse and flexible membership options
The platform should offer different membership levels and flexible payment options to meet the needs of different types of members. For example, some members may prefer a monthly subscription, while others may prefer an annual membership.
Excellent customer support
The platform should provide responsive and helpful customer support to address members' questions and concerns. This can include live chat, email support, and a detailed FAQ section, among other resources.
How do I create a membership-based website?
It is quite easy to create a membership site. We created a detailed article on How to Build a Membership Site: The Basics. Here, we give a shorter version for your reference. There are easy steps to follow:
Choosing a platform: You can use one of the various platforms that are available, for example, WordPress. It is quite easy to build your website with its tools. Alternatively, you can skip to the next section to see what other options are available.
Determining the necessary methods: After deciding the platform you use, then you need to decide how you are going to collect fees and charge different membership levels and payment methods.
Creating member-only content: When you complete the necessary part, now you can move on to the fun part -creating content! You can create content, whether it is a digital product, blog article, or online course, and get paid for full access.
Adding membership levels and agreements: You need a membership contract to avoid possible problems. Simply creating a form can help your members to renew, upgrade and pay for their memberships.
Now that we have gone through the basics, it is time to see the top 5 membership platforms.
Best membership site platforms in 2023
There are so many good options when it comes to membership site platforms. They differ in features, price, and focus. We listed the top 5 platforms for you to help you choose the best option. Thus, you can choose according to your needs.
Best for community support: Patreon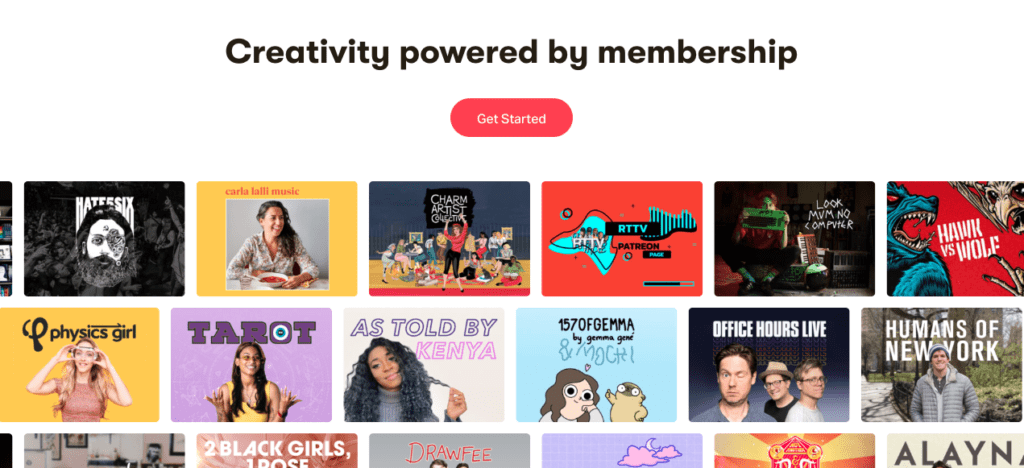 Patreon is a platform that is designed for creators to build memberships by providing exclusive access to their work. It was founded in 2013 and serves over 250,000 users around the world. It is preferred by mostly creators like podcasters, musicians, writers, gaming creators, and visual artists.
Features:
Member-only live streams
Limited time offer
Exclusive forums
Community and messaging
Gated content
Member-only email lists and more
Pricing: Lite plan includes simple tools for setting up recurring support (5% of the monthly income), Pro Plan (8% of the monthly income) includes everything in Lite plus membership tiers, analytics, and more. Lastly, the Premium Plan (12% of the monthly income) includes everything in Pro plus partner manager, merch for membership, and team accounts.
Reviews: Patreon received 4.4/5 on Capterra.
Pros:
Easy subscription tiers and set up
User-friendly interface
Cons:
Confusing documentation
Not-so-little percentage of revenue cut, it can be quite expensive for starters
Best for newsletter: Substack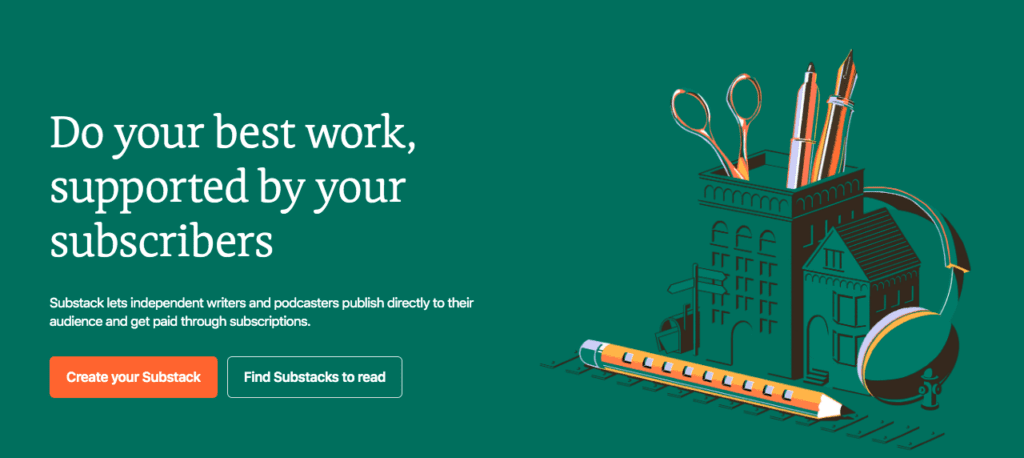 Substack is an online platform that provides services like publishing, payment, and design to support subscription newsletters to creators. It was founded in 2017 in the USA. Substack is mostly preferred by writers but podcasters, bloggers, and reporters are also interested in the platform. And, it is a great way to create subscription newsletters.
Features: It is different from other platforms on our list. It allows you to create an email list where you can send paid newsletters to our subscribers.
Newsletters
Subscriber management
Recurring billing
Self-service portal
Usage tracking
Pricing: There is a 10% fee cut from your income for paid subscribers online.
Reviews: Substack does not have any ratings on Capterra. But you can read Substack Review: Is this Newsletter Subscription Platform Worth the Cost?  to see a detailed review of this platform. 
Pros:
Easy to use and minimalistic design
Audience statistics
Cons:
Expensive fee from your income
Preset minimum fee for subscription
Best for online courses: Mighty Networks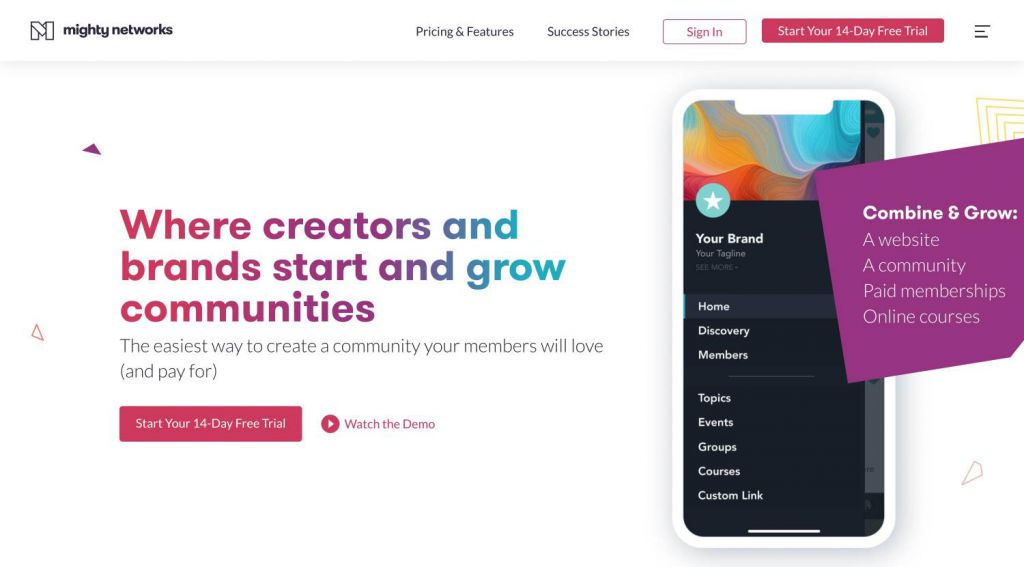 Mighty Networks is an all-in-one community platform that offers great tools for creating online courses. It lets you bring your website, online courses, and memberships together all under your brand. You can also customize your landing page as you wish.
Features: For online courses, Mighty Networks offers useful tools:
Welcome checklists to guide your members through their first steps
Live cohort-based courses, content-only courses, and community-based courses
Livestreaming
Member categories…
Pricing: The Business Plan ($99/mo), Community Plan ($39/mo), and Mighty Pro Plan. For Mighty Pro, you need to contact them for pricing.
Reviews: On Capterra, Mighty Networks received 4.6/5.
Pros:
Responsive customer support
Design is good both in the web and mobile app
Cons:
It is not intuitive enough for members to navigate
Improvements in features needed
Best for selling digital content: Podia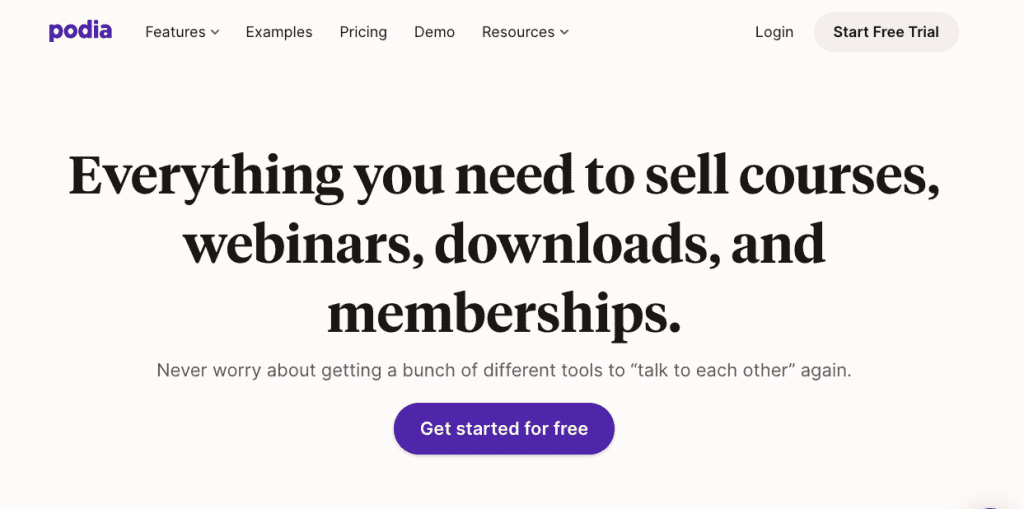 Podia is a platform that helps creators to build their websites, sell products and services, and provide memberships. Their user base consists mostly of online course instructors and digital content creators. You can read how Podia compares to Raklet.
Features:
Email marketing
Sell one-off downloads like eBooks, audiobooks, PDFs, cheat sheets, checklists, and presets
Pre-sell courses
Coaching sessions
Engagement tools like comments, likes, and share
Messaging
Affiliate marketing
Pricing: They have different pricing plans including a free plan. Mover ($39/mo), Shaker ($89/mo), and Earthquaker ($199/mo). They collect a transaction fee of 8% only in the free plan.
Reviews: On Capterra, Podia received 4.7/5 stars. 
Pros:
Useful features for the course marketing
Frequent feature updates
Cons:
Better analytics and reporting are needed
Emails are not robust and customizable enough
Best all-in-one platform: Raklet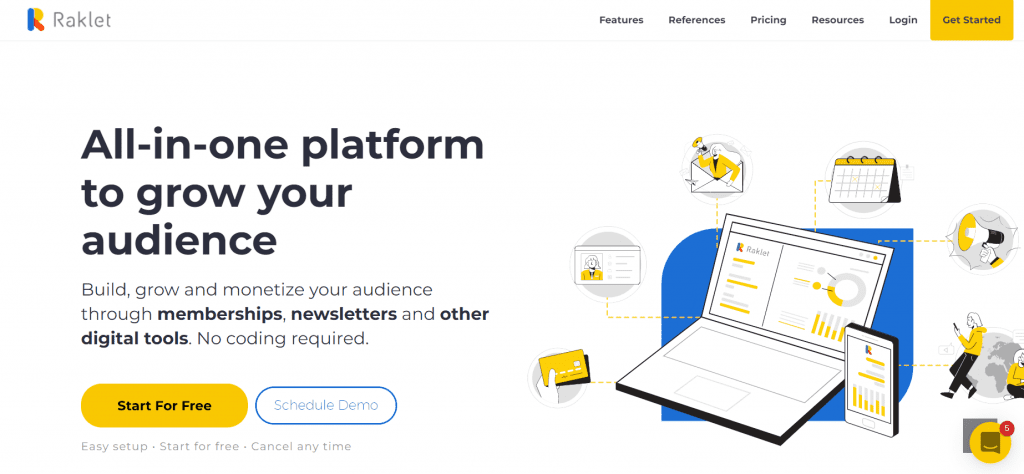 Raklet is an all-in-one membership management software that helps you manage your members in a meaningful and efficient way. Raklet's extensive features allow you to organize and manage your members, income, and events from a single platform. Moreover, our membership software is easy to set up, intuitive and provides a comprehensive set of membership tools. Our cloud-based membership system will also help your member retention and acquisition processes.
Features:
You can track all membership information through our powerful CRM.
Help your community thrive with extensive membership profiles and digital member cards.
Create customizable membership forms and accept online applications either automatically or manually.
Create different tiered membership plans and easily collect one-time or annual fees.
Follow and analyze real-time member data and store them in our secured database.
Build a platform to increase member engagement with our private messaging feature, as well as our discussion boards.
Reinforce this with your branded member app and update your members with push notifications.
You can also create member-only events, sell tickets, and accept donations with a few simple steps.
Raklet offers many tools for you to manage your memberships:
Moreover, our payment processing will not be a headache with our payment integrations like Stripe, PayPal, and more. Our 4000+ integrations and extensive customizations will provide everything you need.
Pricing: We have a forever-free plan for up to 50 members along with 14 days free trial. If you need more we also have Essentials ($49/mo), Professional ($99/mo), Premium ($299/mo), and Enterprise (custom price, please get in touch with us) plans. You can visit our pricing page to compare all the plans.
Reviews: Raklet received 4.7/5 stars on Capterra.
Pros:
Extensive features and integrations
Easy-to-use and easy-to-navigate system
Responsive and quick customer support
Cons:
Some of the technical bits require you to be knowledgeable about software design, but customer support helps throughout the process
Also, you can go through GetApp, G2, and SourceForge to see what our customers will tell you!
You can schedule your demo and talk to one of our specialists to get to know Raklet better!
If you enjoyed this article, don't forget to check out other articles from our blog: