A community platform enables you to design a special online environment where your members may learn intriguing skills together. Finding an online community platform that will allow you to assist your members, expand your community, and provide your people results and change is all that's required. In this article, we will introduce you to community platforms and examine them in depth.
What is a community platform?
An online community platform serves as a meeting place for individuals who share hobbies, objectives, or other traits (such as identity, purpose, or philosophies) so they may get to know one another and develop connections. A community platform is often organized with a leader and participants. A community leader is often a single person, although they can also represent a firm, brand, or group of organizations.
3 Types of community platforms
There are three primary community platform types to pick from when looking for a place for your community:
All-in-one SaaS community platforms:
These are community platforms that offer customizable or white-labeled versions of their core software and are all-in-one solutions. They are quite simple to set up. Most of them are extremely inexpensive and provide the essential features you'll need to create and support your community.
Open source community platforms:
Consider adopting pre-existing source code that already has the necessary capabilities if you want a more customized community platform and have the time and funds for development.
Social community platforms:
These platforms have numerous advantages, especially if you're just getting started with community building. Reaching as many people as you can at this point in order to build a critical mass before making a permanent home investment will be your major priority.
Since their algorithms will push your community to those who match the profile, starting your community on a social network offers some early benefits for acquiring customers.
What features should an online community platform have?
A community platform often has tools like messaging, conversations, and member profiles, letting the group communicate with one another and exchange information like experiences, ideas, and opinions. Let's have a look at some of these features:
Customizable User Profiles:
People need great levels of customization, exceptional value, and comfort while connecting with other community members. They desire profiles that will establish them as subject matter experts and help them develop personal brands. A comprehensive user profile that is integrated with social media is a fantastic approach to accomplish these. Users may save time and effort by logging in only once, and the user experience is improved by tracking community usage patterns.
Email Notifications:
Email notifications allow continuous communication. When a response has been made to a conversation, members are notified by email. They can go, read the reply, and then respond. The people who responded are informed and visit to respond, and the cycle repeats. In this way, the community is sped up through notifications. The majority of individuals immediately click the notice to view the answer. They come up with their own reaction throughout that trip. A more engaged community and higher rates of posting result from the faster pace.
Custom Reports:
Your community platform should have the ability to measure which subjects are most frequently discussed, popular, shared, and remarked on. You should keep track of the notifications that prompt an immediate reaction and prompt further action. The preferred method of material access, effective gamification strategies, and other factors are also important to monitor. Analytics provides management and staff with a top-down understanding of trends, use, and particular consumer data.
3 benefits of using community platforms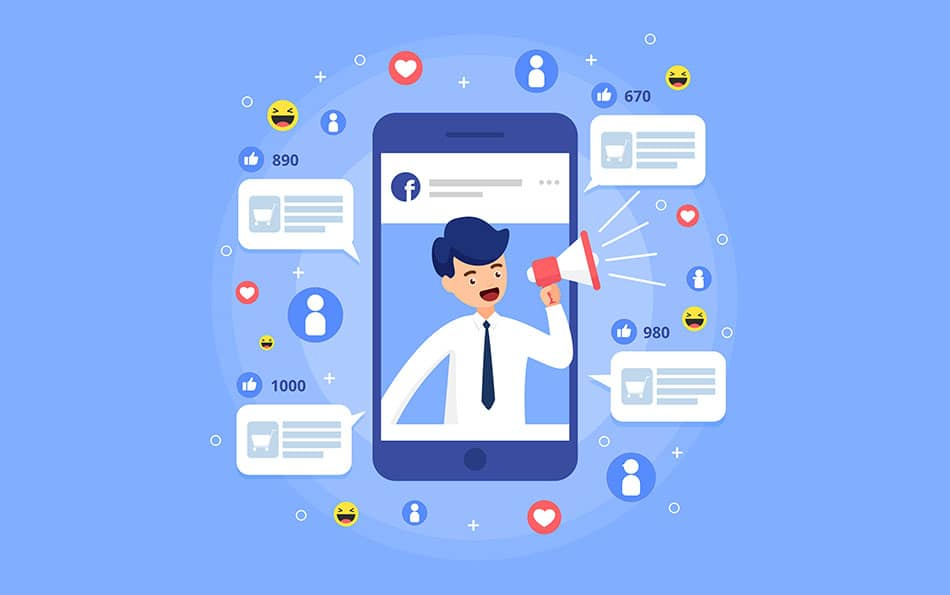 Utilizing a community platform has advantages that trickle down to boost customer loyalty, revenue, and overall organizational growth. Let's examine a few important benefits together:
You could find genuine flexibility in your online community.
Due to the range of participants and the current portfolio of all market research methodologies, you can adjust quickly.
Additionally, you are continually interwoven into the worlds of your consumers with the correct online community management. This helps you find the relevant issues, improve the quality of your queries, and directly address various company requirements.
You can provide customers with a better experience.
Online communities serve a variety of internal purposes for your business, such as content generation and marketing information, but they frequently have a significant impact on customer pleasure and experience. On paper, you and your rivals can appear to be comparable, but using a community platform can really set you apart.
By responding to questions and providing those moments of surprise and joy, either in real-time or by creating goods and services that meet your customers' demands, a community platform provides you with a way to stand out from the competition.
You may see a rise in consumer loyalty and engagement.
Deeper insights into your consumers' purchase and decision-making processes are made possible through the usage of community platforms. This will assist you in creating a strategy to promote client loyalty to your brands and goods.
The ideal environment for gathering both consumer and non-customer input is a community managed by using the community platform. Community members are constantly exchanging ideas, which may be ethnographically unmoderated or regulated. With the use of advanced text, image, and video analysis tools, you can easily examine and utilize all of this communication in accordance with your objectives.
Build and manage your community with Raklet!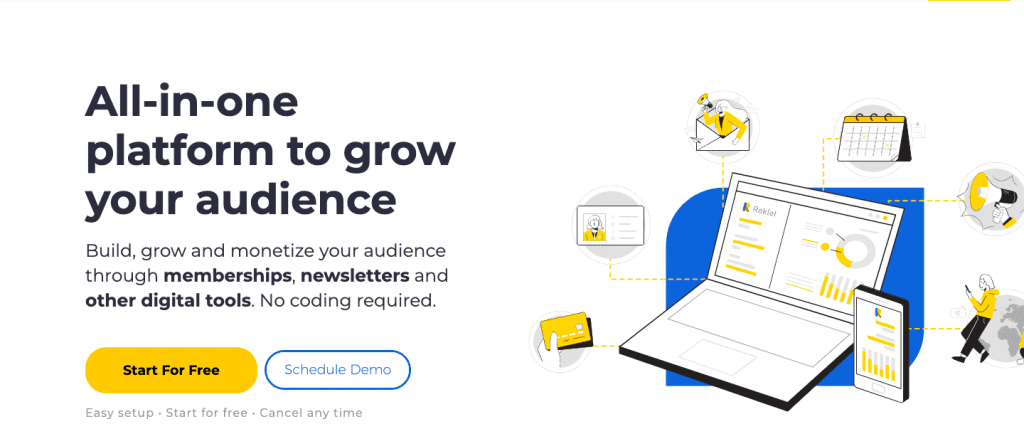 You may create, expand, and earn money from your community using Raklet's memberships, newsletters, and other online resources.
You may interact effectively with your community online thanks to Raklet, an all-in-one community platform. Through memberships, newsletters, and a wide range of other digital tools, you can create, expand, and monetize your community. You can effortlessly manage your community memberships with the help of our robust CRM. With just a few clicks, you can quickly collect money, make customizable membership application forms, manage all member information, and export it all. Additionally, you may utilize our message boards and private chat features to facilitate communication within your community. To interact with your members, send mass emails, SMS texts, and automated newsletters. Additionally, you may plan occasions and collect donations or ticket payments.
You can review all Raklet's features to determine whether they suit your demands and objectives. You may also schedule a free demo to speak with a representative one-on-one to learn more about our features!
If you liked this article, check out other related articles from our blog: