If you are a nonprofit organization that collects donations for your campaigns, a free fundraising thermometer can be the right tool for you. This article will explore what a fundraising thermometer is, why you should use it, and what to look out for when using it.
What is a Fundraising Thermometer?
A fundraising thermometer, also referred to as a donation thermometer, is a visual tracking tool that displays the donation progress of your campaign. It gets its name from the actual heat-measuring thermometer. But since these can have various formats and designs, some are not in the shape of a thermometer at all. For that reason, they are also sometimes called fundraising goal bars. They are mostly used by nonprofits for one-off fundraising campaigns for a specific purpose. They are also beneficial for personal fundraising when someone is in emergency need of money (i.e., for surgeries or school tuition).
The endpoint of the free fundraising thermometer is the donation amount you hope to reach. Usually, there are a few benchmarks placed along the body of the thermometer too. These pinpoint significant amounts that you have gained before reaching the end goal. Every new donation causes the 'heat to rise', or the bar to progress. The rise is parallel with the amount of the donations. This helps campaigners track incoming support. It also shows your progress and attracts new donors.
How are Fundraising Thermometers Usually Used?
The donation thermometer is generally featured on the campaigners' website, and specifically, on the campaign page. It can be created in the form of a widget, which is paired with the money inflow and updates itself instantly. The other type is in the form of a simple image template. But his is not the most ideal form, since it will have to be updated manually by the volunteers of your non-profit. It can be very time-consuming for your organization.
You can also pair your free fundraising thermometer with other information. The customization options are very diverse. According to how you set it on your webpage, your free fundraising thermometer can be featured along with:
A "Donation" button nearby to help your campaign,
Information about your cause and end goal,
The number of donors/supporters that contributed,
The name of your last donor,
The name of your biggest contributor(s), etc.
There are many resources online where you can create a fully customizable free fundraising thermometer –both as an image and as a widget. You can look at this fundraising thermometer builder from Fundraising Brick as an example.
Though it is a very simple process, there are sometimes questions about the advantages of the thermometer. Some nonprofits cannot decide if a donation thermometer will benefit them, which is why they may refrain from using it. If you are also in the process of deciding, keep reading for the next point:
Why Should You Prefer to Use a Fundraising Thermometer?
The main point of using the goal thermometer for your campaign is to attract donors. As a nonprofit, appealing to them is the number one priority –whether for a specific donation campaign, or a regulated and repeated one. You need to promote your campaign whenever and however possible to build a steady flow of donations. And using a fundraising thermometer has many advantages in that sense. Let's view some of them:
1. Visual Benefits
The main benefit of using a free fundraising thermometer is that it is a free tool that visualizes your campaign. People are mostly visual beings and are attracted to images and aesthetics more than anything else. Conceptualizing your donation campaign's advancement is helpful in many ways: It's simple, visually appealing, and interesting. All of this helps your organization track the inflow of donations easily. This tracking is useful for potential supporters too since they get to see where your campaign is at, and if it is successfully gaining.
2. The Feeling of Accomplishment it Provides
Since a fundraising thermometer shows progression after each donation, we can say that visualization also encourages support. People want to contribute to certain causes to feel accomplished. Seeing a rise right after they donate makes donors feel significant because their actions mattered to you. This sense of instant gratification is important for your campaign and should be encouraged as much as possible. Doing it through graphics is one of the quickest and easiest ways to gain interest and build momentum.
3. Goal Demonstration
Another benefit to this visualization is that it solidifies your goal. Displaying a free fundraising thermometer on your online resources can help you reach your donation goal faster. Instead of written updates on your website or email newsletter, letting everyone physically see your end goal and your current status is more helpful. It helps raise awareness. Yet, to achieve this successfully, be careful to set a reasonable end goal. If it is too high or too low, donors might feel like their contribution won't change anything. This can be off-putting for many reasons.
How Can You Use a Fundraising Thermometer to Attract More Donations?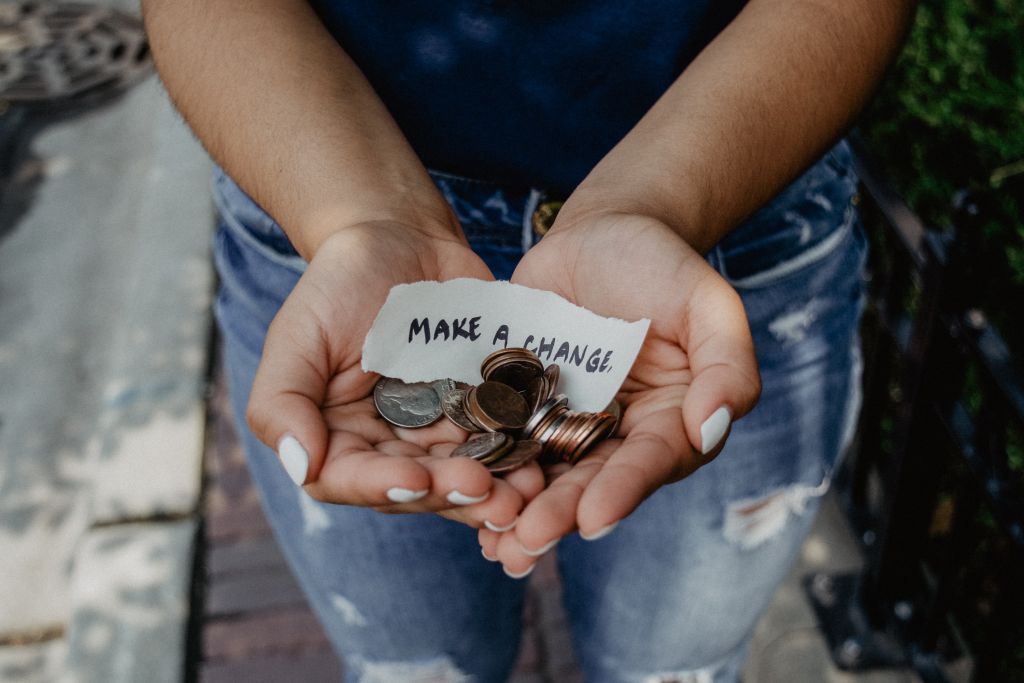 Here are some additional tips to optimize your use of the fundraising thermometer:
1. Set a Reasonable End Goal for Your Donation Campaign
As stated previously, a reasonable end goal is very important for your campaign. The initial goal setting is key, because many will see your campaign in its early stages. Try to create a realistic timeline according to your organization's outreach. Make sure not to sell yourself too low or too high. Still, nothing is ever certain, and miscalculations are very common. Keep in mind that you can always update or change your goal and benchmarks after a while. Don't be discouraged if things don't go the way you planned from the start. Adapt your learnings from data accordingly.
2. Present Your Campaign (and Donation Thermometer) Clearly
When people visit your campaign webpage, the first thing that will get their attention will mostly be the fundraising thermometer. This is because of the visual aspects mentioned above. To fully take advantage of this, the design of the fundraising thermometer needs to be fitting. Adding your logo or brand colors with the customization options will make it feel more personal. Without going overboard, of course: Keeping the design simple and minimalistic is preferred. Your progress should be understood right away from the fundraising thermometer, without visual distractions. This increases accessibility and leads to more donations.
After taking care of the design, be mindful of your donation campaign's purpose. Placing information about your non-profit and your campaign close to the thermometer will increase their visibility too. Be clear with your cause and the scope of your campaign, and explain both in simple terms. Being direct with your campaign is important in attracting donations, which connects with our last tip:
3. Promote Your Campaign With the Fundraising Thermometer
Though we only mentioned its instant benefits, simply adding a fundraising thermometer to your donation page might not be enough. You need to make sure that your campaign reaches as many people as possible. In addition to marketing your nonprofit as usual, you should market your campaign separately too. Doing this will unlock the full potential of the free donation thermometer.
Firstly, figure out the placement of the thermometer on your page. It needs to be easily visible, understandable, and readable. Placing a donation button directly underneath the thermometer will also help significantly. Appealing to your supporters is always the first thing to consider.
You can also try expanding your outreach with email newsletters to your volunteers and members. Attach the current state of your donation thermometer with a simple explanation of your campaign to raise more awareness. If you have a membership platform, try sharing it there as well. Also, send 'Thank you' emails or messages after you receive a donation. You can automate this very easily, and increase the feeling of significance your donors will feel.

All of these and more are possible with Raklet, our online fundraising software customizable to your needs. Our platform is easy to use for creating events and fundraising campaigns. You can also manage your membership and donation processes easily. And we have a built-in fundraising thermometer as well!
---
To read more about nonprofit organizations and how to reach your utmost potential, check out our pillar content where we have created an ultimate guide. You can also check out our other nonprofit articles below:
Even more importantly, check out our platform for a great nonprofit association software solution, and request a demo to see how we can help your cause.