With the changing times, especially as a result of the pandemic, the interest in videos on demand has been rising significantly. It has been so highly demanded that 86% of businesses use videos as a marketing tool. Whether you're an influencer looking to provide extra content, you're sharing online courses, or more — selling videos online might have many benefits to your business. In this article, we'll explain how to sell videos online, discuss its benefits, and share useful tips.
Selling Videos Online: What Exactly Is It?
If you're wondering how to sell videos online, it's exactly what it sounds like: You upload videos to the internet and charge your viewers. This usually happens by putting your videos behind a payment wall, where your audience pays a certain fee to be able to access your visual content. If you are an influencer, content creator, or expert on some subject, you can definitely consider selling your video. Let's get started!
How Can Selling Videos Online Help You?
There are many ways that selling videos online can be useful. Especially when you know that people watch 19 hours of online video per week. Some of these benefits include:
More content for your devoted followers,
A bigger feeling of exclusivity within your community,
Good for your resume,
Easy streaming options for people who want to watch your exclusive content over and over,
Higher ranking in search engine results pages,
A great passive income source,
And more!
Depending on your niche and the different kinds of content you post, there are a lot more things you can add to this list of benefits.
Speaking of different kinds of content, let's explore the types of videos you can sell online!
Types of Videos You Can Sell Online: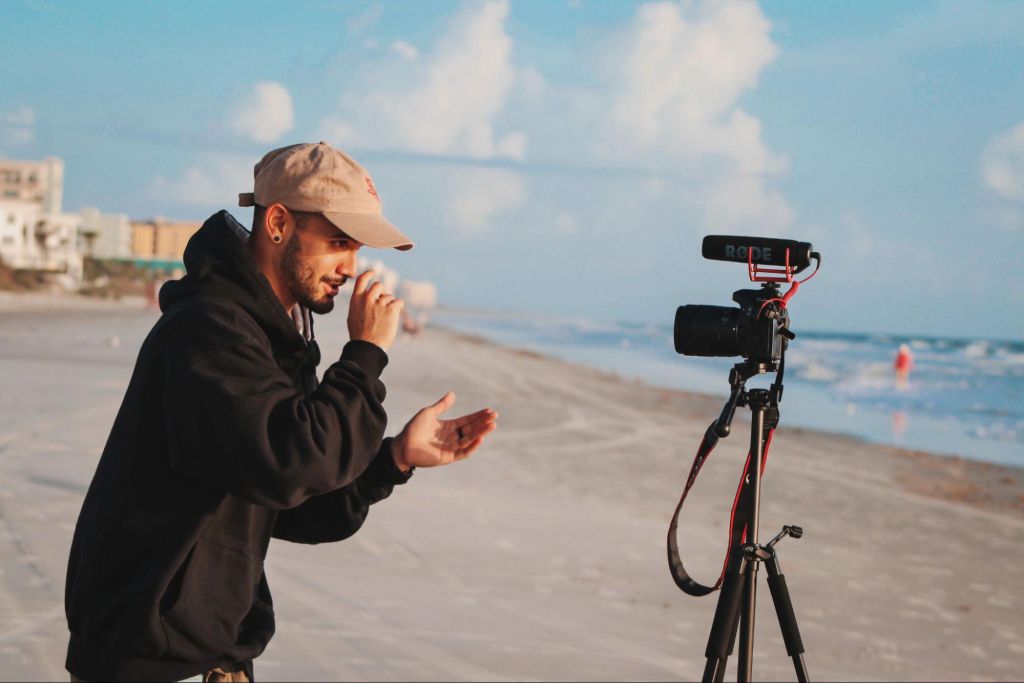 While trying to figure out how to sell videos online, knowing what types of videos you can sell is essential. There are a lot of different ways to engage your viewers in this way, depending on how you choose to approach the subject. We've listed some examples below:
‣ Extra "exclusive" videos
If you're already an influencer with an established audience, you can engage your followers by creating an exclusive online community where you share additional videos. Keep in mind that these should be noticeably different from your usual free content so that your viewers would want to buy them.
Using community software like Raklet, you can have a social platform where your followers can communicate with you and each other, as well as directly pay membership fees, attend private events, access personalized announcements, etc. Sharing extra videos on such a platform will increase the sense of community among your supporters, and help them get their money's worth.
‣ Podcasts
Another similar option is to create an online community platform where you share your podcasts. There are a lot of people who prefer podcasts with cameras instead of just audio because it feels like they're in the room with you. Hence, it strengthens the bonds with your audience. Creating this sincere and open environment can easily lead to an increase in your followers.
‣ Live streaming
Especially if you're a gaming personality, live streams might be a huge opportunity to grow your following. You can play games, talk about your niche, and even just answer your viewers' questions. Platforms like Twitch, Youtube, TikTok, etc. all have developed tools so that you can engage with your followers in real time.
Making money through streaming usually occurs via tips/donations and subscriptions. Making your streams free is always your best bet if you want more exposure. In terms of selling videos, a method is that you can make past VODs pay-per-view through subscriptions. This way, you'll be putting your recorded videos behind a payment wall that your subscribers can access whenever and wherever they want.
‣ Online courses
Last but not least, another method to sell your videos is by creating online courses and video lessons that people will want to buy. Depending on your niche and your personal expertise, selling online courses can be a huge opportunity. For example, you can sell workout lessons as a trainer, or teach how to play an instrument. With the addition of creating your own study materials, sharing extra resources, etc. you can easily accumulate a large following around your video lessons.
Using a content creator membership software like Raklet, you can publish paid-members-only videos through Vimeo, and integrate them into your platform. This way, you will both have an online platform to engage with your community, and share your exclusive content, as well as a place to keep track of your CRM and payments!
‣ Workout Videos
If you are a professional fitness trainer, you can definitely consider selling your videos online to teach people how to live healthier and more active. There are so many different workout content to create, so even though there are so many other trainers who do that, you can still be different from them. You can create long or short sessions on yoga or pilates, strength training, or more. It is all up to you and your expertise!
Use Raklet's content creator membership software to sell videos online!
Check out our list of extensive features to see how else we can help you. Something missing? Check out our integrations with more than 4000 apps!
How To Sell Videos Online in 7 Steps:
1- Decide on what type of content you want to produce.
Do you have any expertise/experience that you can turn into online courses or lessons? Are you a vlogger that wants to create a tightly-bonded community around your content? Do you want to create a fun podcast for your followers? With the help of the examples listed above, the first step is to decide what type(s) of content you want to produce. We recommend narrowing down your interests before making a decision. Because chances are, if you make a profit off of selling your videos, you have the potential to do it for a long time.
2- Research the market.
Another step before deciding on the videos you want to sell is to conduct market research. Look into other influencers or creators within your niche, or those that create your desired type of video content. How did they match their area of expertise with their videos? What type of methods are they using to monetize the content they share? How much are they requesting; is it a monthly subscription or a one-time payment? How are they promoting this business on their other platforms? These might be some of those crucial questions to consider beforehand.
Note that copying what led to others' success doesn't guarantee that you'll be successful as well. There are a lot of variables within the market, and doing exactly what others are doing will only make you get lost in the crowd. This brings us to our next point…
3- Create your unique content strategy.
While competing with others in the same field, it's important to create a content strategy that's special to you and your branding. If you don't offer videos that are unique and worth paying for, then chances are, nobody will want to pay for them. Try working off of others' ideas, researching freely available online sources, and moving from there.
Keep in mind that your content strategy should also include your content marketing plans. Growing your other social media platforms before you sell videos online (especially your YouTube channel, if you have one) will hugely benefit your efforts. More organic followers = more potential buyers! In terms of free resources on YouTube marketing ideas, you can check out this example from Mellamusic for starters.
4- Choose (or create) your platform.
Now that you've decided what you want to post, and how you want to post them, it's time to choose an online platform to post them on! There are a lot of subscription-based video-selling platforms that you can choose from, or you can take a different approach like using online community software.
It's all up to you, how you want to use your content and your audience. Customizability, such as adding your social media handles, photos, brand colors, and similar things will also be helpful. While choosing your platform, just make sure you can realistically afford it, and that you reflect your branding on your preferred platform.
5- Pick a payment method that works for you.
Depending on the type of video content you're selling, as well as your preferred platform, there are four payment method options that you can choose from. These are:
Transactional video on demand (TVOD): This is a payment method where you pay on a video basis, and you gain lifetime access to that particular video/course. A popular example that might come to mind is platforms like Udemy, Coursera, etc.
Download to rent (DTR): Download-to-rent payment is a subdivision of TVOD, where you pay per video but only get a limited duration of access. As an example, you can think of the movie renting feature on iTunes.
Subscription video on demand (SVOD): Another payment method is SVOD, where you pay a certain monthly (or one-time) fee to access all videos available within the platform. There are very popular examples to this such as Netflix, YouTube Red, etc.
Ad-based video on demand (AVOD): Last but not least we have AVOD. This is a video-selling method that solely relies on advertisements, much like cable television. The free version of YouTube is another example of this.
6- Film, edit, and share your videos.
This step is pretty straightforward: After deciding on your content strategy and sharing platform, you need to create videos to upload. Creating a script beforehand, at least as a general outline, will allow you to have control over your videos –even if you're uploading simple conversational videos or podcasts.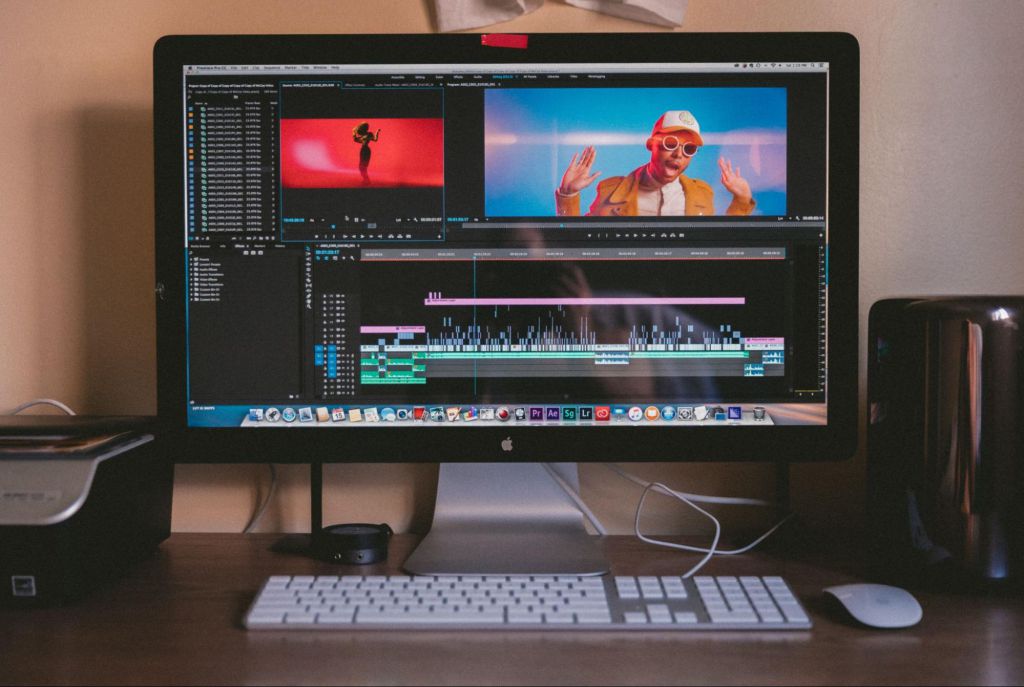 Make sure that your video, altogether with its editing style, content, etc. all reflects your personal branding. If you aren't experienced in creating long visual content, you can also try hiring a video editor to improve their quality.
After filming and editing, all that's left is to publish your video. Congratulations!
7- Promote your products and engage with your audience.
After filming the videos you want to sell online, and publishing them according to your content strategy, now it's time to move on to marketing your videos. One of the most influential ways you can promote your exclusive content is by engaging with your pre-existing audience and letting them know about your products. Mentioning your paywalled videos, lessons, etc. on your other platforms will increase visibility and exposure. Another method might be to collaborate with other creators that share similar content so that both of your audiences can mix.
And now you're all set!
We hope you found our article on how to sell videos online helpful. If you would like to know more about Raklet, our all-in-one software for CRM, memberships, event management, online community platform, and more; you can schedule a personal demo with us. We would love to have you on board!
Check out other related articles on our blog: