Community forums dominated the field of digital customer-to-customer communication prior to the advent of social media. People can interact and discuss common interests in online communities. Especially now, when so many people spend their days online, community forum serves as a place of connection for many.
Creating a community forum can provide you and your community with many advantages. This article will tell you how to create one!
What is a community forum?
A community forum is a gathering place on the internet. The fundamental purpose of a forum like this is the ability to converse with people, exchange knowledge, and talk about a variety of fascinating topics. Customers and followers of a brand can gather in an active community forum to interact socially, ask questions, get peer support, and discuss company-related issues.
There are two types of community forums. Internal and external community forums are the two variations. Let's take a closer look at these types:
Internal forums:
Employees can talk about business issues in a personal setting called an internal community forum. You may use it, for instance, to discuss business or industry news and to get input from different teams inside the organization on your most recent concept. The internal community forum fosters communication and strengthens ties between staff members and various teams.
External forums:
These types of forums are useful for both employees of the organization or business and the users. The external community forum enables users and staff to talk about the public face of your organization. For instance, you may exchange important files, and seek comments, by using the forums.
What are the essential features of a community forum?
Now that you have learned the definition and types of community forums, what features do you need in a community forum? It's important know more about Community Management Best Practices but the following are some of the more crucial ones:
Firstly customers who are seeking information should have access to a community forum. It must provide advice, techniques, and instances of difficulties that have been solved.
Responding to clients who are independent and do not require the assistance of customer care personnel is one of the key qualities.
Additionally, it has to include analytics so you can know how many people use the message boards, how they use them, and how helpful the responses are.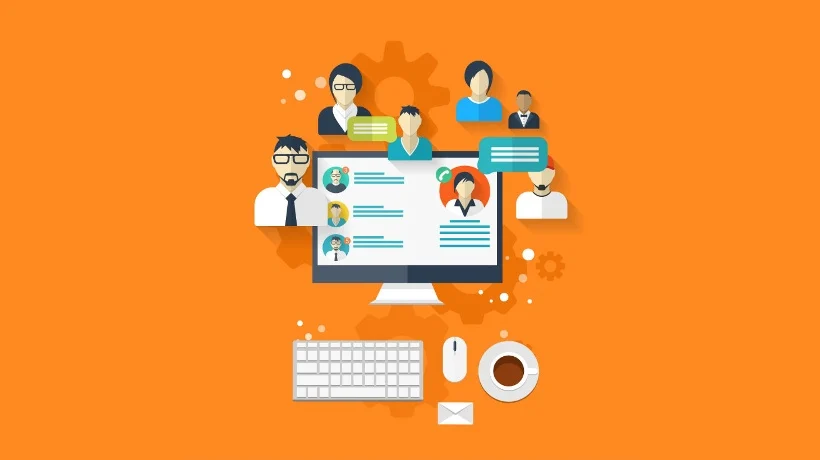 4 Benefits of Having a Community Forum
Let's examine some of the benefits you might expect from a community forum:
Increases community awareness
Every type of user activity may be significantly increased by a vibrant community forum. This is a fantastic approach to increasing a community's overall web presence. Online communities also fare much better in regards to your users feeling heard and appreciated.
Streamlines the interaction and experience for customers
An online community forum acts as your customers' go-to resource for help, guidance, best practices, discussion, feedback, and much more all in one location. Customers' online experience stays seamless because they may get all the help they need from other users in the community.
Improves your customer service
The community forum is where customers may check to see whether their problem has previously been resolved. They won't need to get in touch with your customer care if they locate the correct solution. Your support staff's time is now freed up to work on more complex issues. The community forum has the potential to expand beyond customer support's frequent technical emphasis.
Generates revenue significantly
By enabling your community members to reach you faster, you can please them and attract new members faster. More members mean more revenue! Creating and using a community forum will be of great benefit to you in this respect.
How to make your community forum in 4 steps
Here are some essential steps to follow while making an online forum for your community:
Identify the goal of the forum.
You must first choose the purpose of your community forum. It is helpful to start by thinking about why and how you'll utilize the forum. You should also consider the particular topics that unite your members and may give them a feeling of community.
Set the rules and standards of the community forum.
You must establish the attitude and decide what behavior is acceptable or unacceptable in your community as the forum manager. It's crucial to make things available and public so that people know what to expect. The rules for the community should be given in an initial post that is pinned to the top of a topic category. Make sure your team allots adequate time and resources to guarantee your platform maintains a thriving community. Community forums can be simple to create but difficult to keep active.
Create the forum with your goal in mind.
Simply selecting a forum software will allow you to begin constructing a forum. You may generate interest in your website and keep website visitors interested in your project, organization, or brand by choosing a forum creator that seamlessly interacts with your professional website.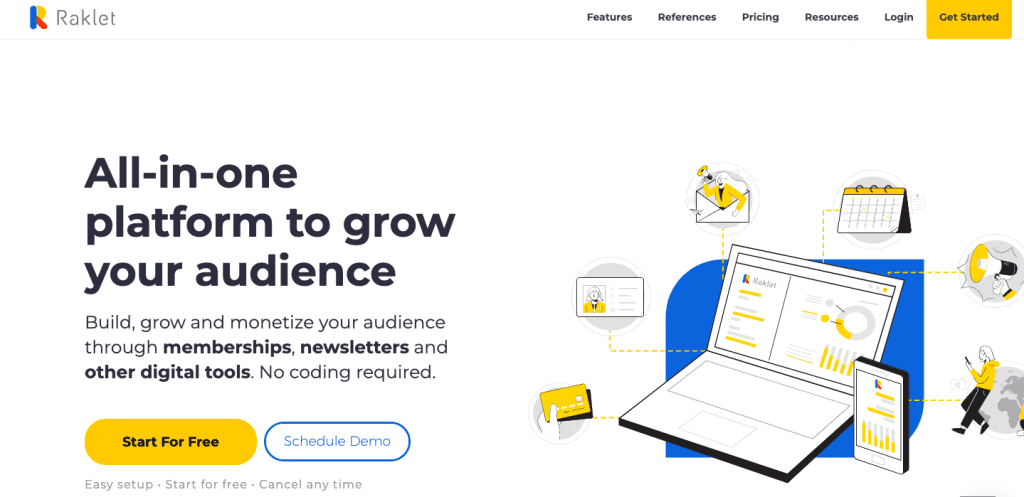 Raklet's discussion boards feature a potent tool that we've incorporated into your Raklet membership and community management platform. One of the most often used platforms for online interaction and engagement in discussion boards.
Promote your forum.
When you initially start a forum, you'll need to promote it on outside platforms to get as many new members as you can. Use your personal or professional social media platforms to draw attention to particular discussions. If some members are very active, encourage them to spread the word about your forum among their own networks.
Now you are ready!
Community forums may be a fantastic tool for streamlining customer service, generating helpful product feedback, and improving customer support. The community forum software from Raklet makes it simple to create a custom web portal. Also, you can provide your members a place to engage by including it in your membership management system.
You may design and edit boards any way you like on Raklet. You have a lot of control over the board, including who may post or remark on it and many other things.
Want to learn more about Raklet? Schedule your demo today!
Price: Free or starts from $49/month
If you'd like to learn more about community management, check out these articles below: