Happy festive season from Raklet! We have updates that are fit for the spirit of festivity and we are excited to share them with you. Let's dive right in!
1. Membership Discounts
Do you want to offer special deals to prospective members? It is now possible to create coupons so that your members can get special rates when they're signing up.
Learn more on our Help Center: How to Add Membership Discount Coupons?
2. Custom Fields Visibility
Custom profile fields were one of the most requested features for a long time. Until now, custom fields were only visible to admins and on member profiles. You can now choose to let other members view custom fields on contact profiles.
Go to admin > settings > fields and set the visibility of your custom fields.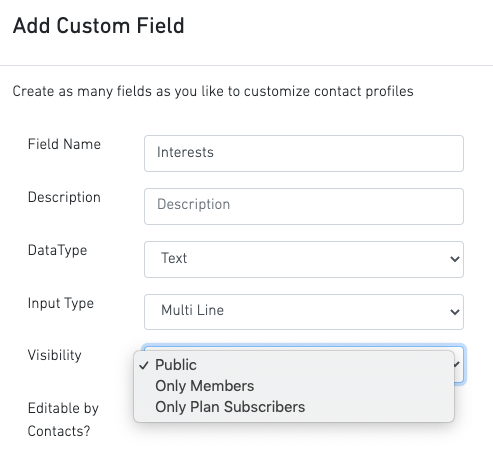 3. Discourse Integration
Are you using Discourse for your community forum? Then, this update is for you. It is now possible to sign in to Discourse with your existing Raklet account or sign in to Raklet with your Discourse account.
This integration helps you reach your discourse boards and discussions seamlessly so you can use both platforms for your community.
Customer Spotlight
WORKLOUNGE
Worklounge is a membership platform that provides easy access to a network of high-quality workspaces. Members who register for membership plans can use the contracted hotel lounges as they wish by using Workounge's mobile apps.
Worklounge offers digital membership cards and custom-branded mobile applications to their members. They've decided to work with us thanks to our flexible platform and custom solutions we offer on top of the core features. Here are some of the key features they're using:
Fully branded app and site
Digital membership cards for their members
Check-in at the door for their lounge admins
Easy registration through mobile and desktop access
Want to learn more about Worklounge? Checkout Flexible Workspace Startup Worklounge Debuts with 20+ Luxury Member Lounges in Thailand
Looking for other features?
As always, you can see what we will be working on soon on our Product Roadmap. You can submit new feature requests and up-vote existing ones.

Until next month ?