Raklet took part in The Sektor 3.0 Festival, the largest event in Poland regarding the use of new technologies in socially useful activities!
Today, the necessity of integrating new technologies in socially useful activities is obvious. The Sektor 3.0 festival which has been organized periodically since 2011, aims to raise awareness in the non-profit organizations about the benefits and opportunities associated with the effective use of the latest technologies. As a result, organizations function more efficiently, reach more people, and their experiences related to new technologies inspire others to operate more effectively.
This year, our founder Gerçek Karakuş was among the speakers of the event which brought together people from 13 countries and visited by 800+ people within two days. We had the opportunity to present Raklet to the people including representatives of non-profit organizations from all over the world.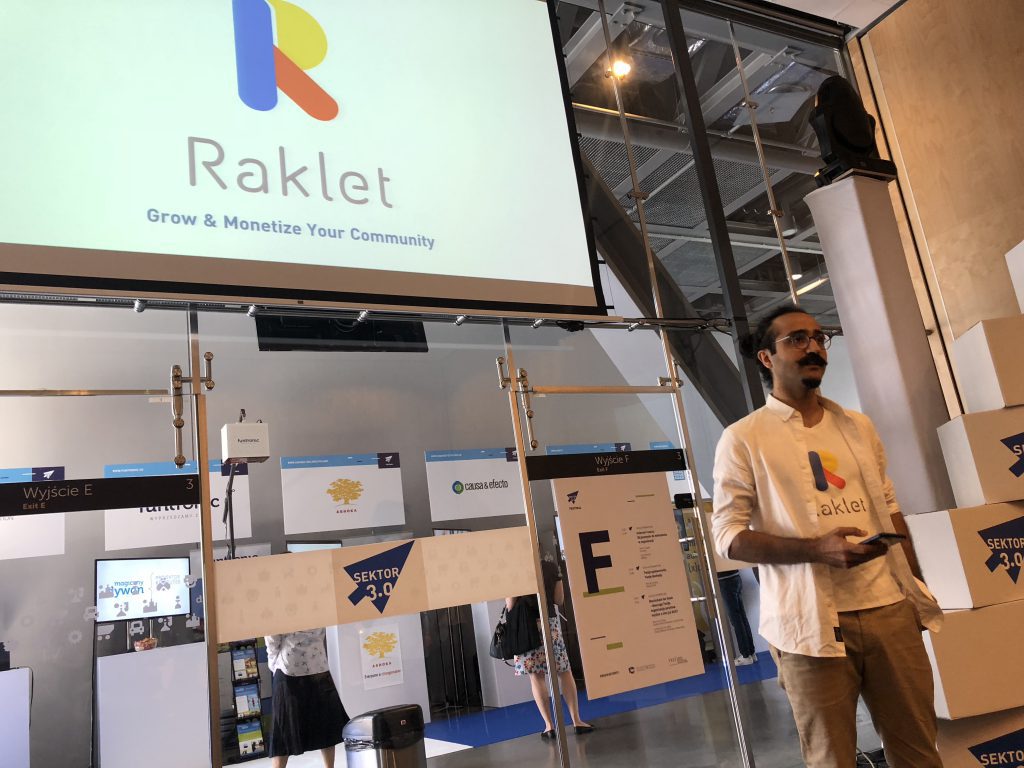 So, how Raklet can help you to manage your organization more efficiently? Let's take a closer look at it:
All your database (your members, volunteers, event participants, donors, sponsors) is located on the same platform. You don't have to export/ import your data between standalone tools. You can easily categorize all these people according to the criteria that you define.
Based on your categories, you can manage all your communication process via emails or SMS and take your delivery reports.
You can collect your payments online and keep track of them. It is possible to create public donation campaigns and automatize all the payment process for regular donations.
You, your teammates or volunteers can log in the platform from everywhere. There is no time or space limitation. So, you can use the platform while you are working in the field for example.
Organizing your events is not difficult at all. You can easily sell your tickets or track your attendees.
Raklet is with you along the way in order to help you to empower your organization and community. You can also check our other events from here.