If you learn to sell membership online, you can probably earn from your content Your potential revenues with the correct membership approach are limitless. You might be concerned about deciding which path is best for you if you're a creator wanting to sell memberships online. In this article, we have prepared a guide that shows you how to follow all these processes!
What is an Online Membership?
An online membership business model is one in which customers or members pay a one-time or ongoing price for an item or service. Online businesses that offer members-only material to customers are known as membership websites. Most of the time, membership sites demand paid subscriptions, and their material is entirely restricted. A subscription may provide access to exclusive videos, blogs, articles, and more.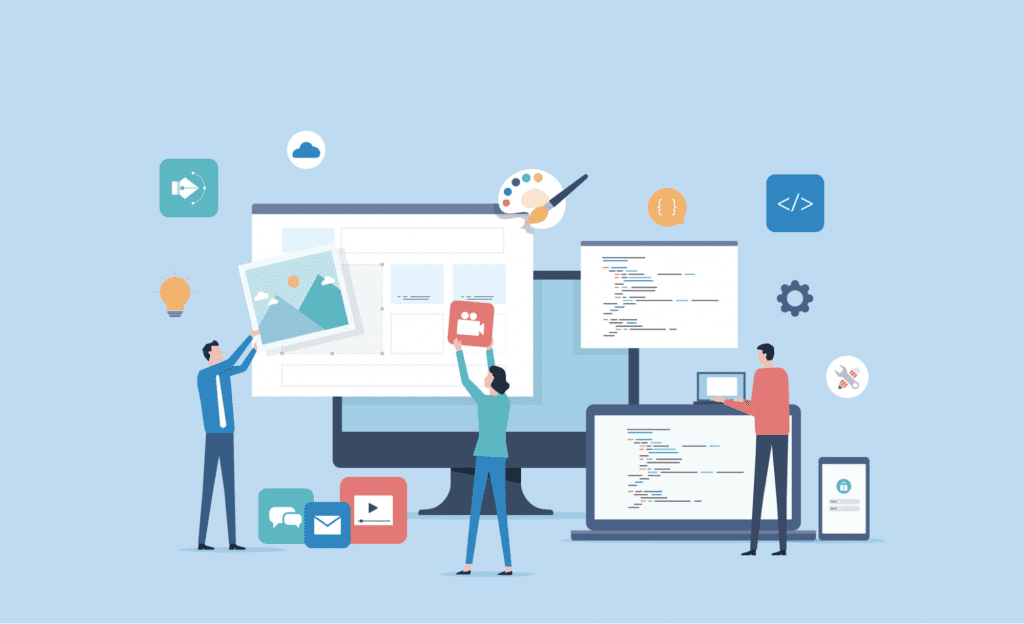 ​
4 Benefits of Selling Memberships Online
Selling membership online can benefit you in many ways. Some of these are that it enables you to grow your business and audience faster and make you more profit. Let's examine some of the benefits together.
It helps you grow faster.
Growing online membership is far simpler than growing with real commodities because your membership is sold online. Expanding and developing as a firm implies that more customers are using your services.
​​You'll have a steady flow of income as a content creator.
Because regular payments add up over time and are more trustworthy when you offer memberships online, you may maintain consumers for longer. This frees you to concentrate on bringing in new customers rather than worrying about your cash flow. Additionally, if you choose a yearly membership, you may frequently get paid in full upfront.
You'll have a better grasp of your customers.
One of the most crucial abilities for a business leader is the ability to evaluate data. You can get much more reliable and detailed data by selling memberships online. By using this data, you can develop according to the expectations of your members from you and increase the number of members.
Your clients will have a sense of belonging to a community.
Online membership sites are attractive because they make users feel valuable. They may access your content and interact with like-minded others thanks to it. Especially members-only content will make them feel privileged and increase their loyalty to you.
Ideas for Fantastic Member-Exclusive Content
As we mentioned above, one of the most important things for content creators to do is to create member-exclusive content. So, what kind of content can make your customers feel privileged and belong? Here are some content ideas for you:
Online courses and webinars
Free worksheets, templates, and more exclusive downloads
Blog posts
Forums and discussion boards
Daily, weekly or monthly planners
Discount codes
Member calls and free demos
Content archives
Exclusive interviews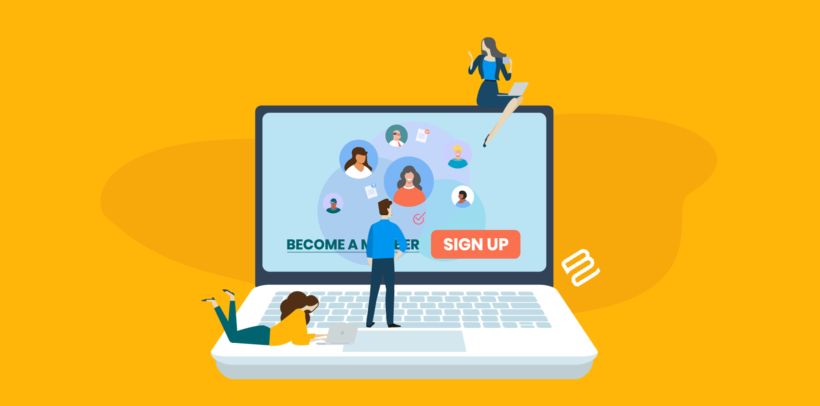 Sites to Sell Your Membership Service Online
A great way to boost sales and member loyalty is by creating a membership site. An exclusive section of a membership site allows for member interaction and benefits. These websites are utilized by nonprofits, groups, clubs, and businesses with membership structures.
Here are the membership site builders that we believe are the finest:
GlueUp: Advanced member-to-member communication features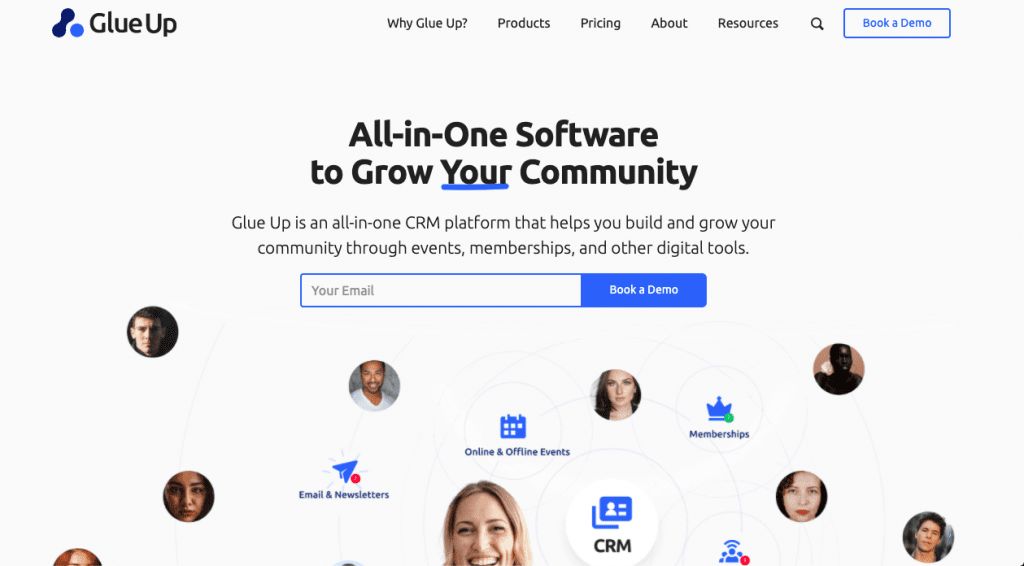 GlueUp is a cloud-based engagement management platform. It is a complete solution for your organization. CRM, event management, membership management, email marketing, project management, training management, and surveys are all services that GlueUp offers its customers.

It consists of branded event websites, webinars, and email marketing for businesses. Through one-on-one conversations and event spaces, organizations may interact with their audience. It can also provide you access to event management, money collecting, email marketing, social media, and third-party connections.
HiveBrite- All-in-one group and moderating solution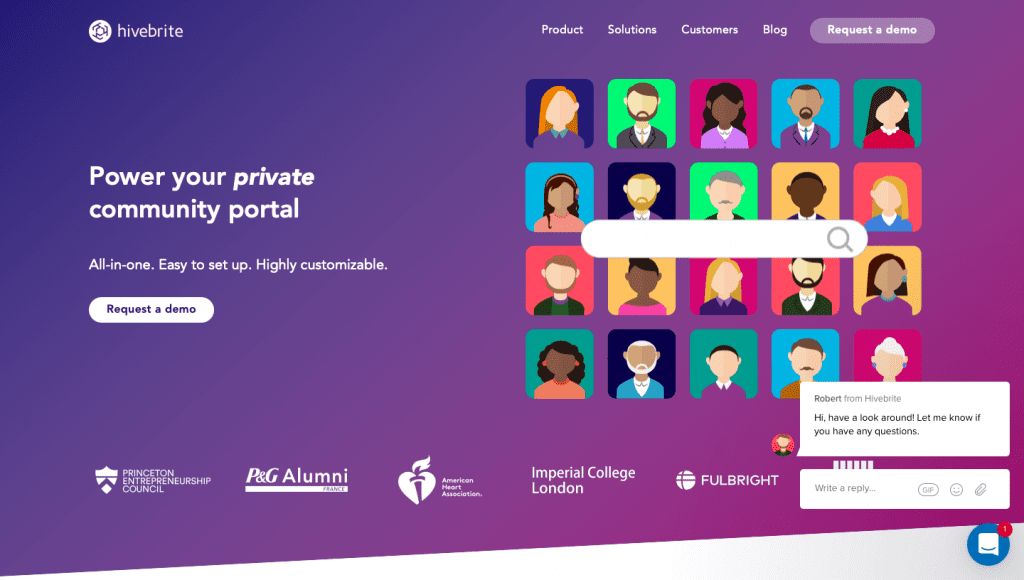 Hivebrite is a community management solution used by organizations, alumni, corporates, associations, and more.
The platform enables its users to expand networking and brand engagement. Customers of Hivebrite have complete control over their platform since they can alter their page, create user rights, manage content visibility settings, and set up user groups.
Raklet – All-in-one platform to grow your audience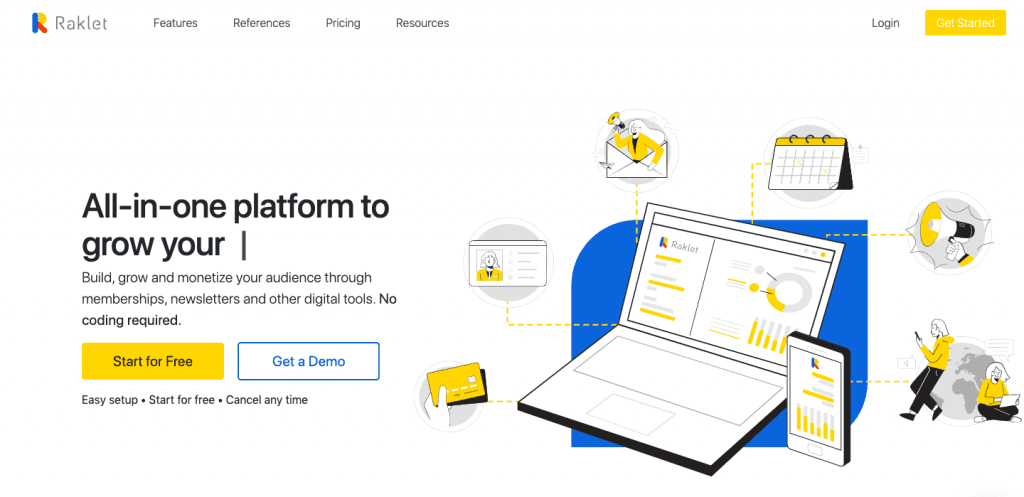 If you work with an effective membership management software like Raklet, it will be easier to follow these steps, and you will be able to get your work done in a much shorter time.
Raklet provides a powerful CRM to make your membership management procedures more efficient. You can use Raklet to obtain real-time updates from your members and let them import and update their data. Additionally, each member will receive a digital membership card that can be used to check them in for events or community gatherings and help them feel unique and like a part of the organization. To simplify your events and promote upcoming ones, you may send your members bulk emails and SMS messages.
How to Sell Memberships Online As a Content Creator in 4 Steps
For creators, membership websites are a great business strategy. By creating content, you can share it, establish a community, and improve it. Of course, several crucial measures in this procedure must be taken. What is your process then? Let's begin by…
Know your target audience.
Knowing your audience is a topic that all content creators stress the importance of learning. Before you do anything else, you need to take some time to consider what you want to provide and to whom you want to offer it.
Once you've determined your target audience, you should research your competitors. This will assist you in determining how much you ought to charge for the various membership tiers and how special you and your offer are.
Build your audience and plan content.
In this stage, you'll concentrate on creating an online presence in the locations where your target audience is most likely to gather. You can start by collecting information about the audience for which you will produce the content. You don't need to collect detailed information since you already know them at the previous stage. It will be essential to keep in touch with them frequently by creating an email list.
Once your email list has grown, make a content calendar. When you launch, you will have a lot on your mind. One of them shouldn't be scheduling your posts and deciding what to post and when. Planning what you will produce and share will save you both time and confusion.
The last step is to put together a content calendar. Here, you schedule when and what material to post.
You must remain persistent and post fresh content frequently, even though your content schedule may alter. This will keep your service interesting, engage your audience, and give them the impression that they are receiving their money's worth.
Set up your membership plans.
A membership model is a form of business strategy in which individuals pay a monthly charge to access the value created by an association. It specifies the layout for various membership levels, income streams, marketing activities, events and conferences, and finances.
Membership plans, or how membership and dues are organized inside your association, are essential for drawing in new members. They find out:
What costs what, and who pays for it
The sum they are paid
What value is ascribed to various dues levels
Your members can select the membership plan that best fits their demands and budget if you provide them with a subscription model.
Choose your hosting platform and add your content.
Make sure the hosting platform you select for your membership website has the needed features. You should seek a platform that enables you to:
Utilize a built-in payment gateway to accept online payments.
Provide many plans of membership.
For your membership website, create landing pages.
Manage subscription for membership.
Enables you to add resources.
Thankfully, Raklet has all of these features! Using a reliable club management system like Raklet, you can manage all your membership requirements utilizing a single platform.
Generate traffic for your content to reach more people.
You can do many things to make your content reach more people. Whether you want to grow your audience through paid promotion, you can be on the top of searches with a few things you can pay attention to while creating your content.
First of all, include essential keywords consistently throughout your content. Instead of being overused to the point where they distract the reader or take away from the primary concept, keywords should be employed organically. It's crucial to incorporate keywords into the material, such as meta descriptions, page titles, and URLs.
Social media is also an excellent tool for drawing crowds. You may publish articles on several social networking websites. Additionally, responding to followers, reposting their work, and tagging them in posts is a great way to interact with your audience.
Now You're Ready!

We looked at the benefits of selling membership online and how you can succeed as a content creator by following the path. You can handle all of your membership requirements using a single platform if you choose a reliable club management system like Raklet. Raklet offers a robust CRM to streamline your club management processes. You may let your members import their data, update it, and get real-time updates using Raklet.
Also, you can send mass emails and SMS messages to your members to advertise future events and streamline your events. Check out our extensive features and transparent pricing plans for more information!
If you like this article, you can read more about membership management on our blog: