Share Architects is partnering with Raklet's Membership Management application to grow their community all over Europe. The association has taken up the mission of finding ways to share, communicate and exchange values, technical expertise, and best practices between architects in East and West Europe. They have a strong community of architects and are passionate about giving them a space to interact, grow and share ideas. In this case study, you'll see how a community app is helping the association build a vibrant community.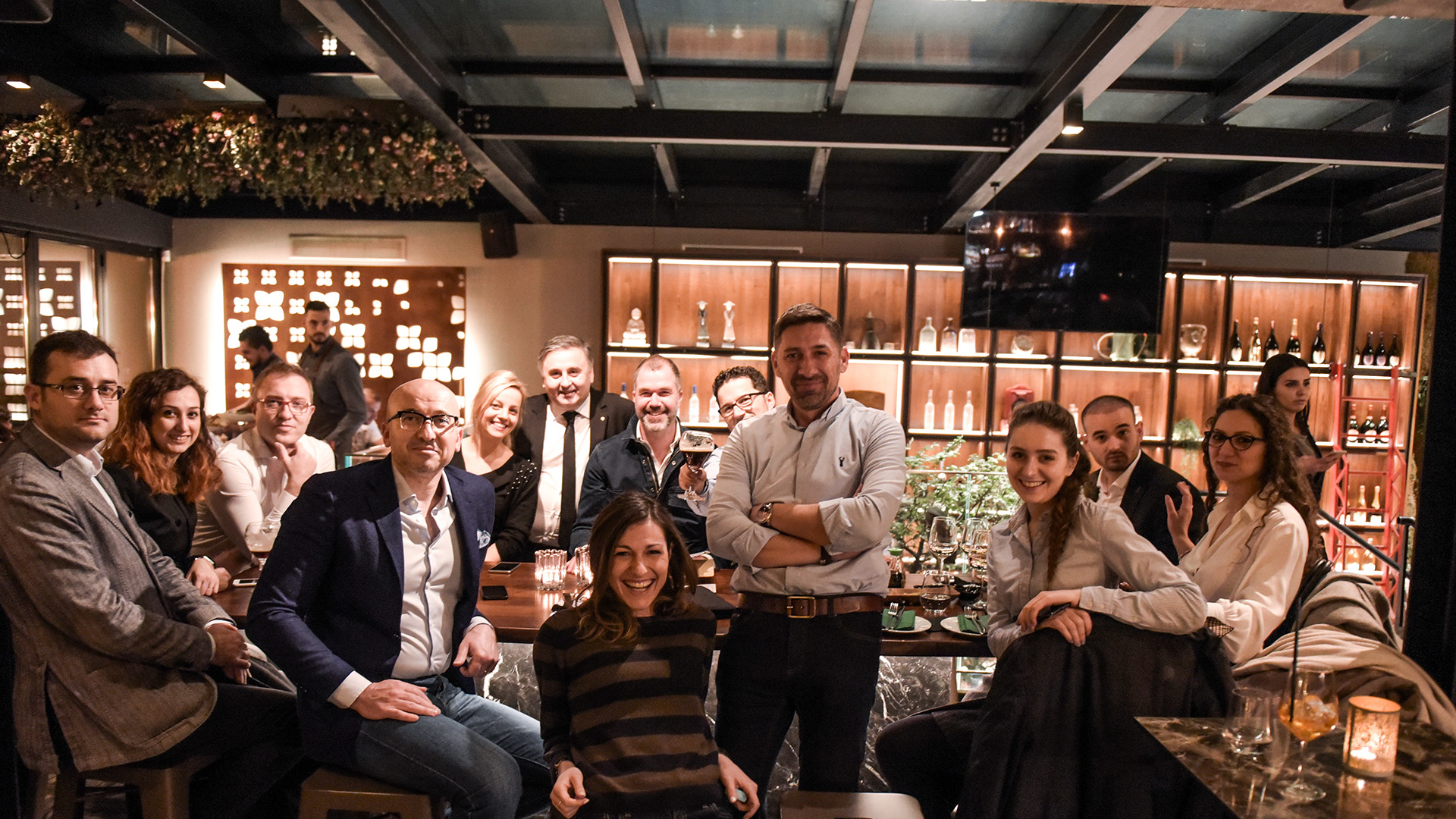 Share Architects is an association operating in central and eastern Europe that brings Architects together in a community to share inspiration and ideas while learning and celebrating architectural excellence. They are passionate about building a robust community, so they needed a system to help them manage their memberships and provide specific member-only services. 
There are many membership management software available on the market, but SHARE Architects ultimately decided to work with Raklet because we provided everything they needed and more.
They started with an event management system, as they needed a ticketing system for their SHARE Conferences, but have evolved into building a full community app. They currently use our Membership management application to manage their members and events. If your association needs membership management software, keep reading to see how SHARE Architects leveraged Raklet to manage their members.
Why Did Share Architects Need A Membership Management Software?
The SHARE Architects organizational structure incorporates a community of over 40,000 members called the SHARE Community, spread over 60 countries. There's also the SHARE society, a group specially made of the speakers at the SHARE Conferences held all over Europe.
While they initially needed a ticketing solution for SHARE conferences, which holds in different cities all over Europe, their requirements were far broader. They required a membership management platform that:
Captures members and companies' details into a central database, making communication and marketing seamless and smooth.
Allows members of the SHARE community to come together to share inspiration and learn from each other. This would facilitate networking, debates, communication, and action.
Provides valuable architecture news to registered members from Central and Eastern Europe.
Notifies members about upcoming SHARE events, such as SHARE conferences and webinars.
Allows both free and paid memberships and restricts access based on membership type.
With Raklet's cloud-based membership software, you can do all this and even more. Create a free account today and start building your own community.
Share Architects' Partners with Raklet's Membership Management Application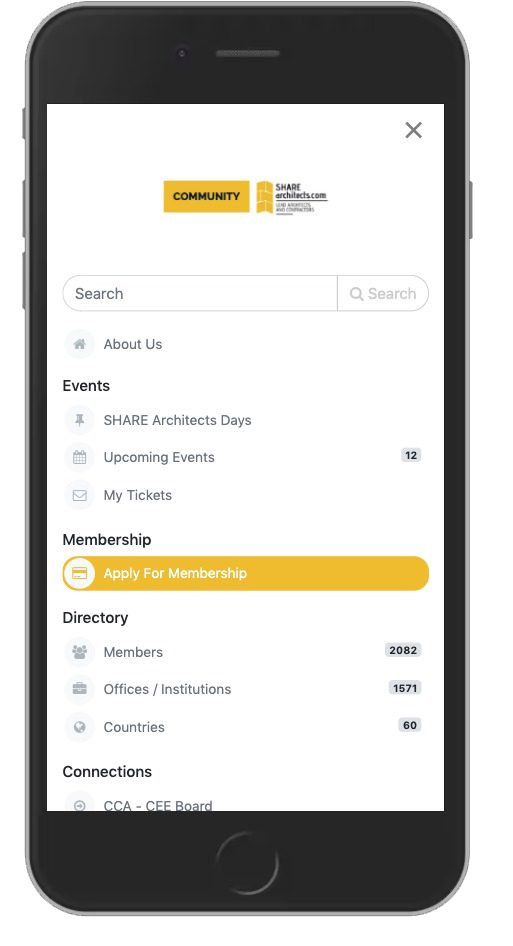 By partnering with Raklet, SHARE Architects has built a membership platform that meets all their requirements, allowing them to easily handle and onboard new members.
Their application form that has custom fields, categories, and tags. Once the membership is approved, it is saved in their database automatically. 
SHARE Architects have onboarded over 2000 members onto the platform and plan to roll out a paid membership subscription soon, which provides members with exclusive content. Their members work at 1500 different companies from over 60 countries, bringing the incredible power of a community to play. Members can now interact with other architects and architecture companies from all over Europe, exchanging ideas, information and talent.

The membership management platform also allows for event management. Participants can view event details, register, and get e-tickets for all of SHARE Architect's events, such as the upcoming SHARE Architects Days. 
The membership platform allows the association to sell different types of tickets, including member-only tickets. They can also offer special ticket prices with the view to increase memberships.
With the modern community app, associations can publish webinars and press releases while letting members like, comment, and engage with their content.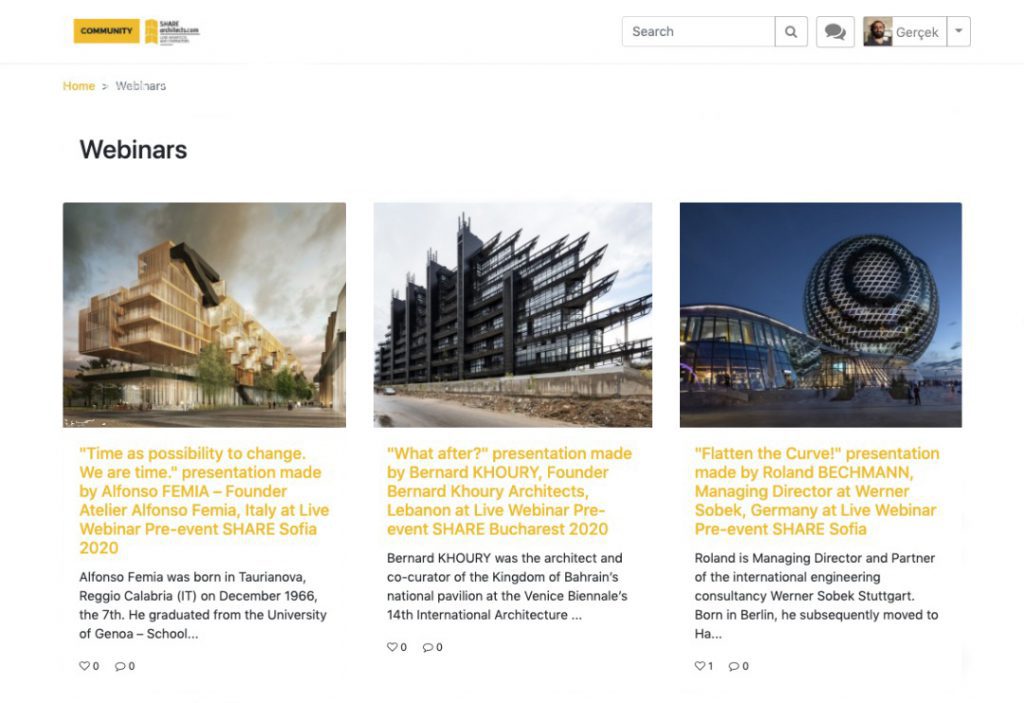 Raklet's Superior Solution to Managing Memberships
Our membership management software helps organizations and individuals build communities. It's cloud-based and allows associations to offer unlimited membership plans, collect payments, and onboard new members quickly and seamlessly. You can also create membership cards to increase loyalty and engagement in your community.
Here are a few features of Raklet's cloud-based membership management application:
Access membership data easily: Our software collects all the necessary data from members and displays it on your dashboard. Now, you can easily access vital membership data and create deeper relationships with your community members.
Members can also log in and update their profiles.

Easy to set up: You shouldn't have to spend hours figuring your membership management platform. With our intuitive and easy-to-use software, you can create your account in a few minutes and start adding members. If you have an existing database, such as an excel sheet, you can simply copy/paste it in.


Manage your events: With the membership management software, you can sell tickets to your events, collect RSVPs, and engage your audience using automated messages. You can get your events sold-out and build a more involved audience.
Want to learn how other associations and businesses are using Raklet's membership management software? Check out more case studies here.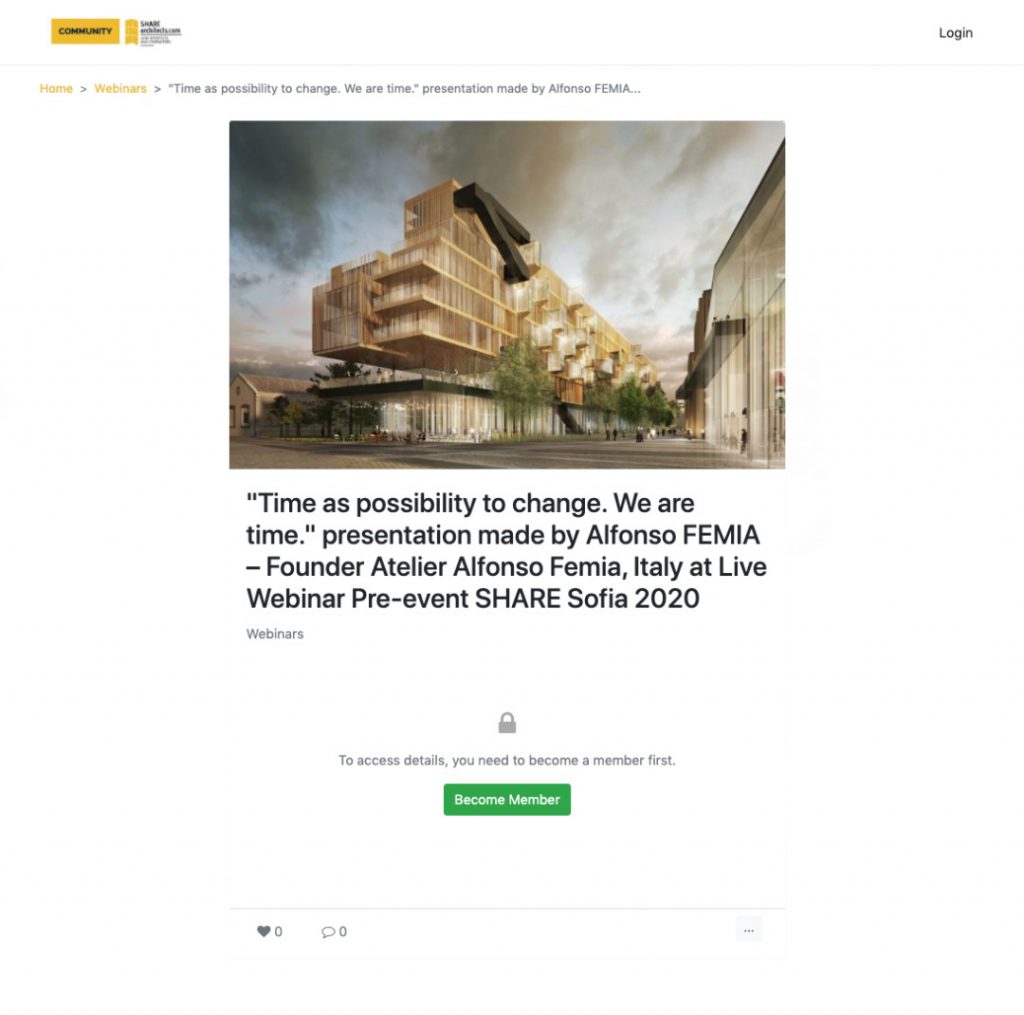 Manage Your Memberships and Monetize Your Community Easily With Raklet's Exclusive Association management software.

Spray your brand all over your community app. Use your own domain, logo, and favicon.


Managing your community has never been easier. Our membership management software helps you build your community, giving members a place to connect and discuss and allow you to monetize it easily.
More than just companies and associations, Raklet also helps individuals and small businesses. It doesn't matter what you do or what industry you're doing, you need a community, and Raklet helps you build one.
Raklet comes highly rated, with a 5-star rating on Capterra and a 4.5/5 rating on G2 Crowd.
Raklet's membership management application is easy to use and comes with robust features. The customer service is top-notch, and the software provides real value for money.
Get started with Raklet's membership management software today. 
If you'd like to learn more about membership management, check out these articles below: