Subscription websites, when used effectively, can be a good method to boost your organization's profit by serving as a pioneer to help you grow your membership. If you want to learn more about what a subscription website is, its benefits and how to create one yourself, keep on reading!
What is a Subscription Website?
A subscription website is a website that requests users to sign up to access exclusive content and offers that they don't provide for non-subscribers. Subscription sites can be used by companies, organizations, and communities to offer unique services and content private to subscribers. This website may cover your existing work, plans, and your pursuits.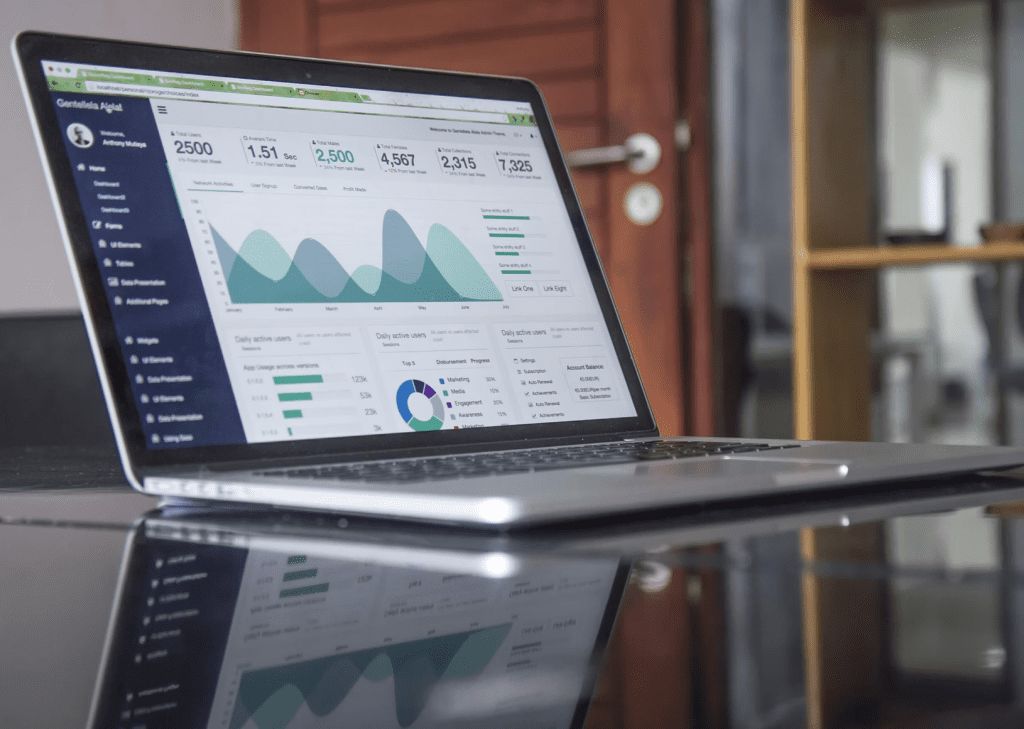 Why Use a Subscription-Based Website?
Anything you've posted on your website is a commodity of yours and it is generating profit for you. That is why it needs to be protected from being stolen or copied so that you can keep on earning from your honest work. This is where subscription websites can assist you in shielding your valuable content by creating a secure exchange platform.
In addition to protecting your work, they can pave the way for managing online communities, giving you control over who can access online forums and discussions. This will result in establishing a significant networking place for users to connect with each other. Also, it makes things easier for the users to exchange detailed information about your business, leading to new marketing opportunities.
Last but not least, the recurring income that stems from subscription-based websites might be one of the most rewarding aspects.
Can you make money with a subscription website?
Yes, you can definitely make money with a subscription website. If people join, a subscription site may be very profitable. The reason why a website keeps generating income is that your members will pay a monthly or yearly fee so that they can enjoy your exclusive content. Hence, you'll have a steadily growing income. When newcomers see that your community is active, they will want to be a part of it. As new users sign up for a membership, your revenue will increase exponentially.
How do I create a subscription website?
There are many solutions to choose from while building your own subscription website. However, the four main steps to follow are the same, so let's take a look at them:
Choose your membership model: Firstly, you should decide on what you will offer as a result of a subscription to your website, the pricing range, and all the details associated with the model.
Create members-only content: What you will offer in exchange for the subscription to the website is one of the most important aspects. So, you should carefully work on creating exclusive content.
Select the most suitable website builder platform: Here, there are many options you can choose from, and as we will explore below, you can choose from the top 5 website builders including Raklet.
Market your subscription website on social media and emails: Now that you are all set up, it is time to announce your website and start attracting new members who will subscribe to the exclusive content you provide!
How much does it cost to make a membership website?
Depending on the tool and specific solution that you choose to use to make a membership website, the price will change. The range changes from $210/year to $11,200/year including maintenance. The cheaper options are available when you decide to build the subscription website yourself by using the cheapest hosting, or the best-priced membership site software with a payment processor that charges per transaction.
Which website builder is best for subscription service?
If you believe you have great content to share with users, a subscription site will prove to be a useful tool. It's a fantastic means of developing a community of people with similar interests. A subscription-based website might assist you in developing your business, particularly if you sell a unique product or provide a service in a specific field. There are several subscription website builders from which you can easily benefit by implementing them in your business. Let's rank the five most popular subscription website builders you may use.

Morweb is a subscription-based website builder for organizations and associations wishing to simply establish a mobile-friendly, simplified website. They provide a comprehensive list of website features, ranging from online fundraising pages to SEO tools.
It provides an option to create a basic subscription site without any coding. Morweb is also known for its mobile-friendliness by offering basic instruments. Whereas they are offering a free trial, they don't have a free plan. Pricing ranges from $99 to $199 per month. Morweb has a Capterra rating of 4.8/5.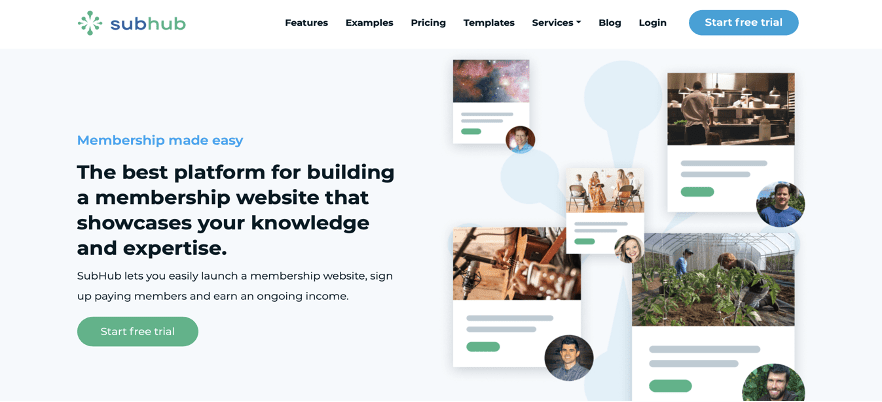 SubHub provides subscription website builder application themes, which are meant to help any organization or individual wishing to start a subscription program. For the purposes of developing a website with exclusive material that can only be accessed by paid subscribers.
SubHub has social media integration for sharing upcoming events and news with all your members. While they are offering an all-in-one solution, they don't have any free plan like Morweb. Its starter plan is $47 per month. Subhub has a Capterra rating of 4.7/5.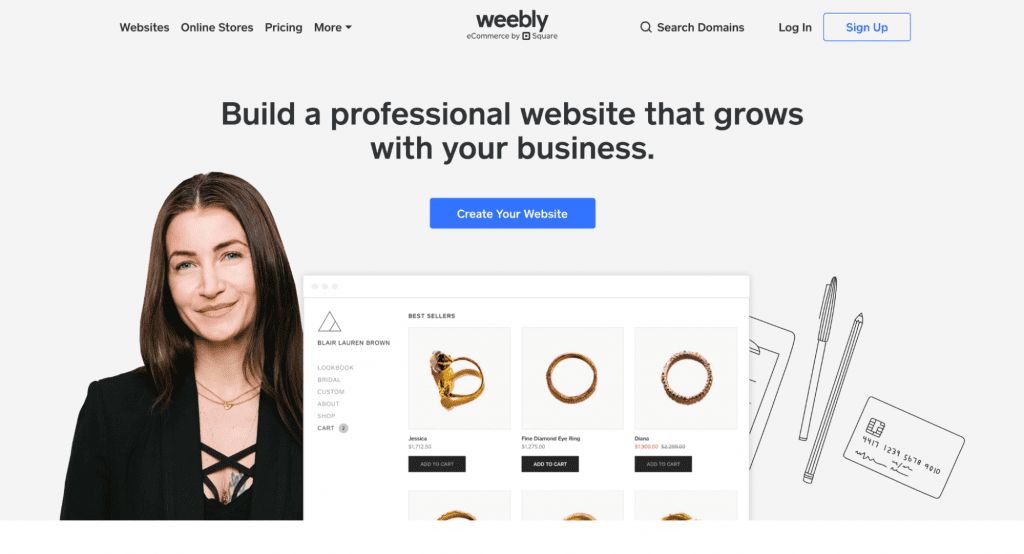 In Weebly, different member categories can be created, and member registration can be controlled. Custom invitation emails and buttons for your pages, social posts, and newsletters are useful to encourage new members. Weebly is known for its easy-to-use features. If you have a small-sized organization, Weebly might be one of the good choices. It helps you to reach out to wide-ranged clients and build a website that operates on any device. There is a free plan within Weebly and they are offering a free trial. Their starting price for businesses is $25 per month. Weebly has a Capterra rating of 4.3/5.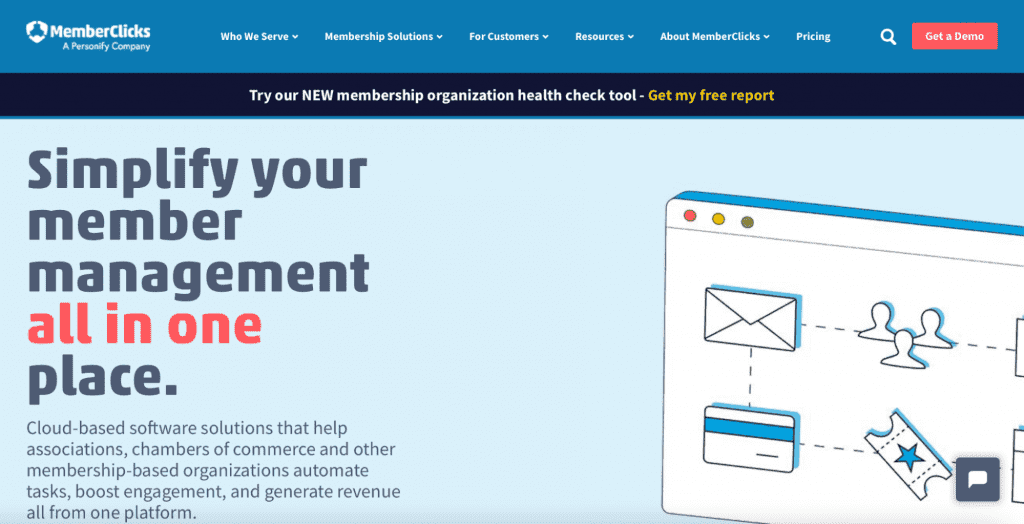 MemberClicks helps your organization engage members by simplifying subscription management. It uses strong features to keep track of your budget and memberships. You can use your website and subscription management system to work together flawlessly for your membership management solution.
MemberClicks uses harp attributes to keep track of your budget, advertising, event, and membership management. It offers completely specialized community management within the software; however, they don't have any free plan and don't offer a free trial. Their pricing starts at $238 per month. MemberClicks has a Capterra rating of 4.4/5.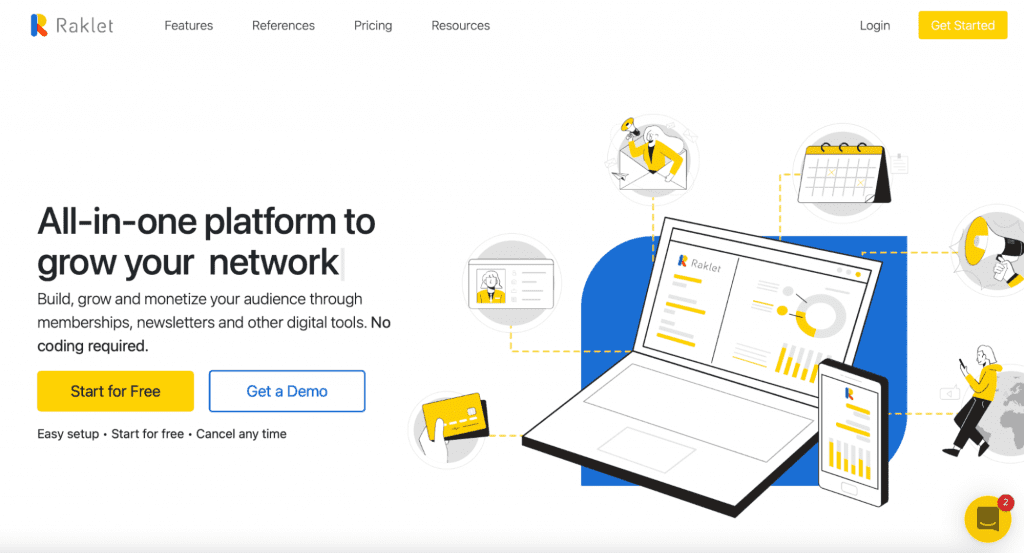 Raklet presents a powerful all-in-one solution subscription-based website builder. Organizations ranging from nonprofits, associations, and clubs to alumni associations use Raklet in various ways. Your website and membership management system will be running together flawlessly at the same time, enabling you to effortlessly add and edit material.
You can simply gather everyone in your network and post events for them to easily engage and follow. Individual volunteer profiles, fully configurable application forms, email & SMS, personalized newsletters, scannable digital membership cards for check-in, mobile app, and event & fundraiser production tools are all included in this comprehensive CRM (Customer Relationship Management) software.
Along with Raklet's forever-free plan, we have three paid plans: Essentials, Professional, and Premium. For up to 1000 contacts, the Essentials plan costs $49 per month. For additional information, check out our transparent pricing page.
Raklet has a Capterra rating of 4.7/5. Visit our website to learn more about the many features our subscription website builder offers, or schedule a demo call with us. We are looking forward to meeting with you!
Check out some of our community-related blog articles: