Things can easily get difficult in your ever-growing organization. However, if you use a successful association management system, you will be able to accomplish many tasks in your organization without wasting time. In this article, we introduce you to the association management system and explain why you might need it, its benefits, and more!
What is an association management system?
Association Management System (AMS) comes under the category of membership management. They are intended for trade and professional organizations with bigger budgets and more complicated requirements. An association management system is created with the purpose of administering an association by offering functionality for processing membership applications and collecting dues, managing committees, chapters, and organizing events. Additionally, the terms "association management software" or even "association management solution" may be used interchangeably with "AMS."
There are several uses for an AMS:
CRM
Membership and community management
Event management
Online course management
eCommerce
What is membership management software?
Membership management software is intended to assist you in improving how you communicate with your members while also gathering and disseminating information to advertise to specific membership groups. You may have your own all-in-one membership management platform to interact with your community in a meaningful, digital way with robust membership management software like Raklet.
How much does AMS cost?
Association Management Software (AMS) can vary in cost depending on the features and functionality offered, as well as the size of the organization. Some AMS software providers provide a range of pricing options, including tiered pricing based on the number of members or users, while others may offer a monthly or annual subscription fee.
Generally, the cost of AMS can range anywhere from a few hundred dollars to several thousand dollars per year, depending on the provider and the package selected. Some providers offer a lower-cost option for smaller organizations and non-profits, while others offer a more robust and expensive option for larger organizations.
It's worth noting that AMS providers may also offer additional services such as data migration, integration with other systems, and training and support, which can add to the overall cost of the software.
It's recommended to research different options and compare the features, pricing, and customer support of different software providers, and also consider the specific needs of your organization before making a decision. Some providers offer a free trial or a demo version of their software that can be a useful way to test the software before making a purchase.
5 Benefits of Association Management Systems:
All member data, including payment information, event registration, and email, is securely kept in a cloud-based database using cloud technology employed by association management software.
You may utilize an AMS to automate your daily duties, allowing yourself more time to focus on your purpose. Back-and-forth email chains are just a click away, unstructured spreadsheets are transformed into classified lists, and membership renewal reminders are now automatic.
Using designs that look professional and are mobile-friendly, you can also build pages for events, a blog, or pages that are "for members only." By dragging and dropping various website pieces, you can easily add, amend, or remove pages if you choose a user-friendly association management system.
You can create customizable membership and event registration forms online. You may establish a database and access member information thanks to this.
AMS software can streamline communication with members, making it easier for the association to stay in touch with members and keep them informed about events, news, and other activities. By using AMS software, associations can improve member engagement, increase retention, and gain a better understanding of their members' needs and preferences, leading to more effective communication and more successful engagement strategies.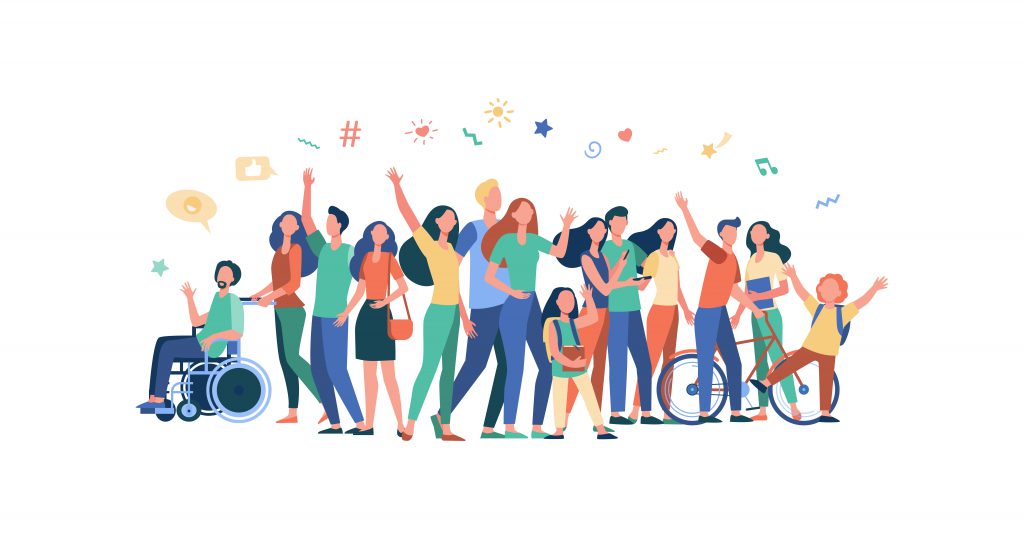 What Key features should you look for in AMS software?
Your association management system search may seem difficult at first, given the variety of tech solutions now offered on the market. After all, the choice you make will have an impact on your association's development and general well-being in the long run. But you don't have to worry! We listed a few essential features that you should pay attention to, regardless of the overall demands of your company:
Dues Management
Check to see whether your AMS has tier-based, flexible membership choices. Your system should be able to track each member's utilization of the various advantages and assign them to various membership levels.
Event Management
Simple to sophisticated events, including luncheons, webinars, monthly meetings, and two-day trade exhibitions should be possible to construct using AMS. Additionally, it should have the opportunity to record information like the venue, the date, the payment terms, and an event summary.
Email Marketing
Email is an essential engagement tool to keep in touch with your members and promote your upcoming events, learning opportunities, and more. You should pick a system that enables you to send personalized emails to members, pulling their names and involvement history directly from your membership database.
Polls and Surveys
You may conduct association voting or collect event feedback from members by sending out surveys to your members. This feature also helps you to utilize the member center's polls to gather data more casually and get opinions on particular concepts.
Website Builder
A content management system (CMS) is a crucial component to look for as part of your organization management software to aid in managing website features. On your website, you may create internal pages and a navigation menu to contain vital details about membership, events, and resources.
How to Choose New Association Management Software?
Choosing new Association Management Software (AMS) can be a complex process, here are some steps you can follow to ensure you choose the right software for your organization:
Define your organization's needs
Before you start evaluating software, it's important to understand what your organization needs from the software. Identify the specific features and functionalities that are essential for your organization, such as membership management, event management, or financial management.
Research different options
Once you have a clear idea of your organization's needs, research different AMS software options. Look for software that offers the features you require and consider the level of customer support offered by the software provider.
Compare pricing
Compare the pricing of different software options. Look for software that offers a range of pricing options, including tiered pricing based on the number of members or users.
Test the software
Before making a final decision, it's important to test the software to ensure it meets your organization's needs. Some providers offer a free trial or a demo version of their software that can be a useful way to test the software before making a purchase.
Look for integrations
Consider if the new AMS software can integrate with other systems such as CRM or accounting software that your organization already uses.
Evaluate customer support
Evaluate the level of customer support offered by the software provider, including training, troubleshooting, and assistance with data migration.
Make a decision
After evaluating all the options, make a decision on the best software that meets your organization's needs and budget.
Top 3 Best Association Management Systems
Here are the three best association management systems we have selected for you!
3. WildApricot :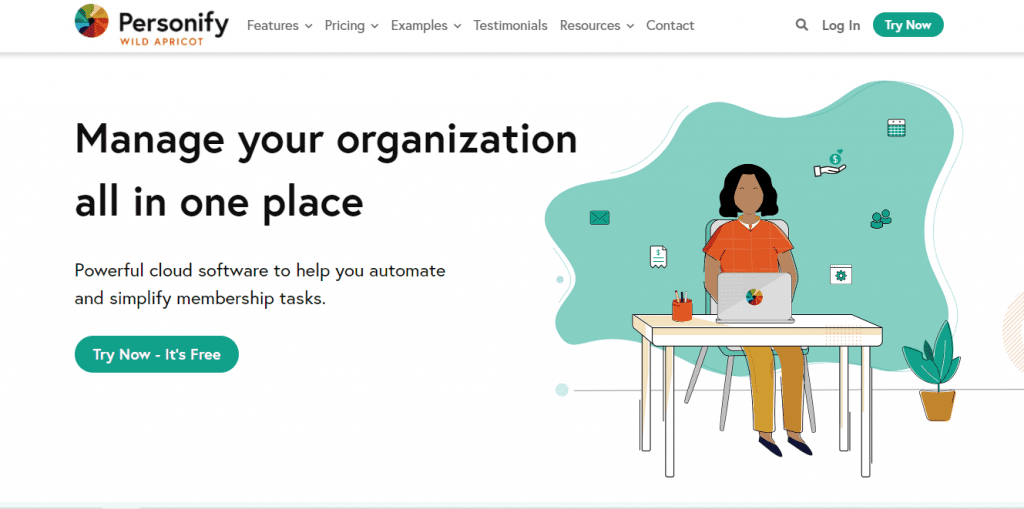 By offering services, Wild Apricot helps membership-based organizations grow. It's a website builder in the cloud that enables companies to manage their customers. One of the most well-liked membership management systems available is Wild Apricot.
They have a 4.5 out of 5-star rating on Capterra. Although there are occasional concerns, buyers claim that Wild Apricot is generally a decent product. Its lack of ease of use is the main source of worry. Customers are dissatisfied because they no longer receive prompt phone service.
Don't forget to read our article about the comparison of Raklet and WildApricot!
2. Hivebrite: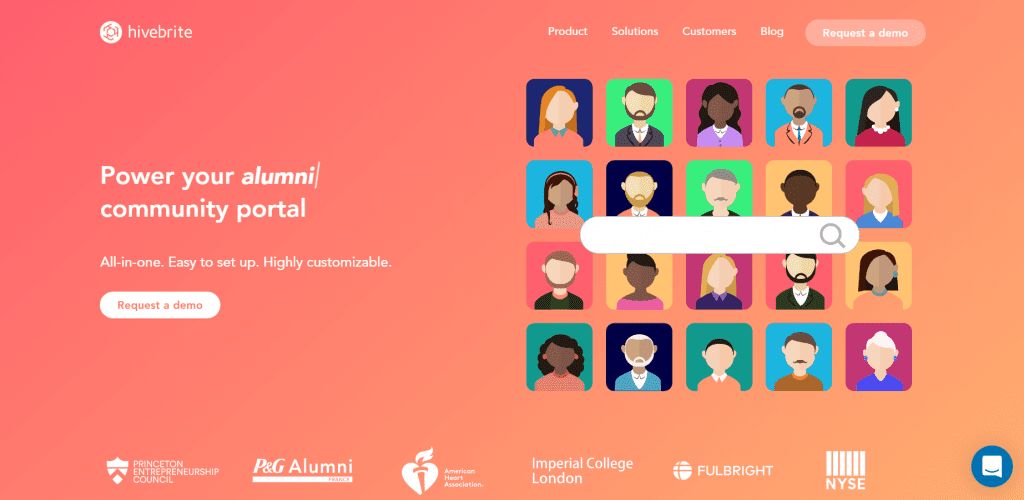 Hivebrite is a community management tool utilized by a variety of groups, including associations, corporations, and alumni. The platform enables its users to expand networking and brand engagement. In addition, it offers a strong set of tools for managing and interacting with members.
Hivebrite reviews are one of the best on Capterra. With 4.5 / 5, Hivebrite seems to deliver its users' needs overall. They say the customer service is great, and the support team is as responsive as they can. However, it is also among the comments that users are not satisfied with the high price.
You can read our comparison article with Hivebrite

With Raklet, you can manage your community's members, get in touch with them online or in person, and expand your community as a whole. Raklet offers a free CRM for your community to ease your management processes. Raklet offers event management as well, enabling you to interact meaningfully with your members. For live or online events, you can print tickets and take payments. Events are a great way to promote member involvement. You may use our Zoom connection to keep track of your members while they are attending events. Moreover, you can check out our extensive features.
As you can see, Raklet received nearly flawless ratings in each of the three categories. The praise for Raklet's excellent customer service led to one of the top overall ratings—nearly a full score. Based on user reviews, it has become the best association and membership management software, rising to the top of the rankings.
You are seeing Raklet reviews posted on Capterra's page above, also you can get additional information from GetApp, SourceForge, and G2 .
You can check out more articles on related topics: