If you are an association looking to manage immense amounts of data easily from a single platform that is also scalable, association management software should be your answer.
Every member-based organization will have loads of data that need to be managed. Doing this manually is a difficult task. Using multiple spreadsheets may be slightly easier than doing it manually, but it is still a challenge. 
What is Association Management Software?
Association Management Software is a platform that is designed specifically to manage your membership data. All data will be present in a centralized database. It allows you to have easy access to member details, payment options, as well as contact data. Reduce the dependency on multiple sheets and files.
Why do you need association management software needed? 
Association Management system helps increase your efficiency as well as save resources. It makes things much easier with the help of the necessary tools and programs.
1. All member details on a single platform
Association Management Software helps you store all the details of your members on a single platform so you can retrieve and update them at any given time. The process is much simpler.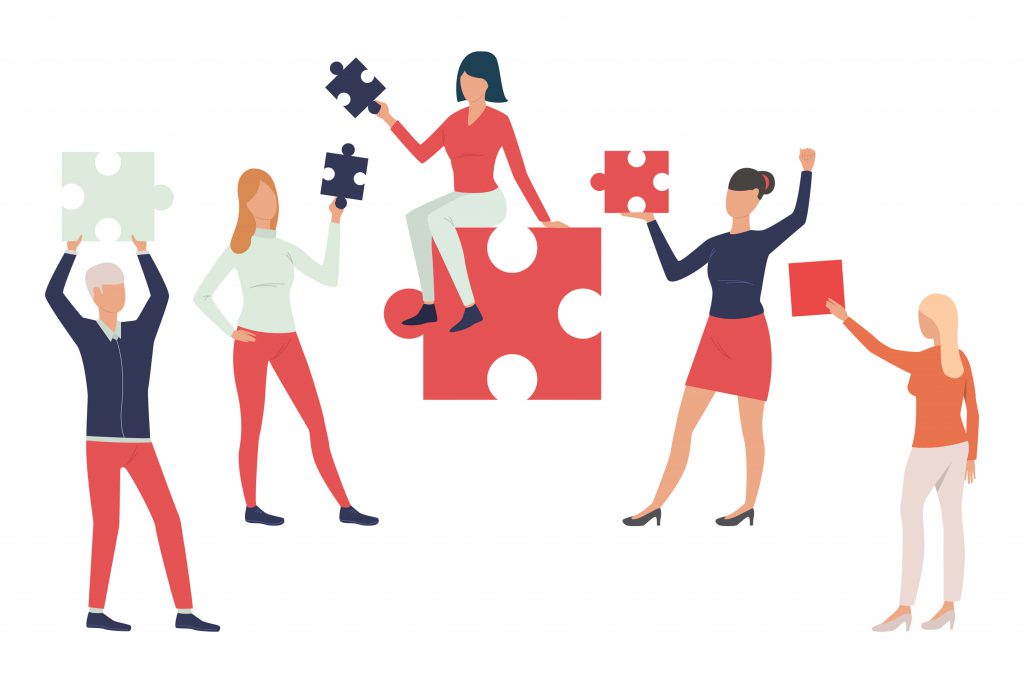 Business vector created by katemangostar – www.freepik.com
The details range from their contact details to the kind of relationship they have with your association. You can also retrieve data relating to their membership, including their joining date, the kind of account they hold, and the payments they make.  
2. Communication is very easy between the community
The most important thing with any membership-based association is communication between you and the members. An Association Management Software helps simplify this process for you.
It helps you create automated emails, send regular updates to the members, as well as enable social networking between your members. Get reports based on member engagement. Save time by planning upcoming events easily within a few clicks.
3. Effective ticketing sales for your events
Events of any kind play a huge role and are member-driven. Events help members to socialize as well as communicate with each other. Therefore, these events encourage the members to engage in association activities.
One of the most important aspects of any event is ticketing. Yes, manual ticketing is possible, but it leaves a place for too many human errors. However, your association management platform can do it for you.
Sell tickets, allow for members to use multiple payment options, and send scheduled reminders. Besides, it makes life a lot easier for everyone involved. 
4. Access to performance reports.
With association management software, it becomes very easy to generate performance reports. Find out where you can improve your association by observing member activities. Understand as well as plan your investments in the association based on deep insights.
Association management software- a must-have for every association to tackle administrative challenges.
A good and efficient Association Management Software helps you save a lot of time and resources. Going forward, this will be a necessary part of every association. It is never too late to get your association an association management platform. Experience the benefits. Overcome administrative challenges easily.

Raklet: Your chance to power up with association management software.
Planning and setting up events for your association members is not an easy task. With good software such as Raklet association software, you can easily handle many challenges of setting up an event. Increase efficiency as well as build a successful event. Launch your brand new & free platform today!
If you'd like to learn more about association management software, check out these articles below: