Youtube is one of the most famous platforms of today, especially if you're planning to create and monetize your content! People build their lives and careers through creating and monetizing YouTube content. It may sound very simple if you think being a YouTuber is just about uploading videos, but creating content regularly is much trickier. . Which is why we have made a YouTube starter kit guide to teaching you how to produce the best content in 2022. Kickstart your successful content creator career today!
Why Do You Need a YouTube Starter Kit?
Keep in mind that videos that maintain viewers watching for longer periods will be given a higher position on YouTube. So make sure that your video is engaging. You can do this in 3 steps: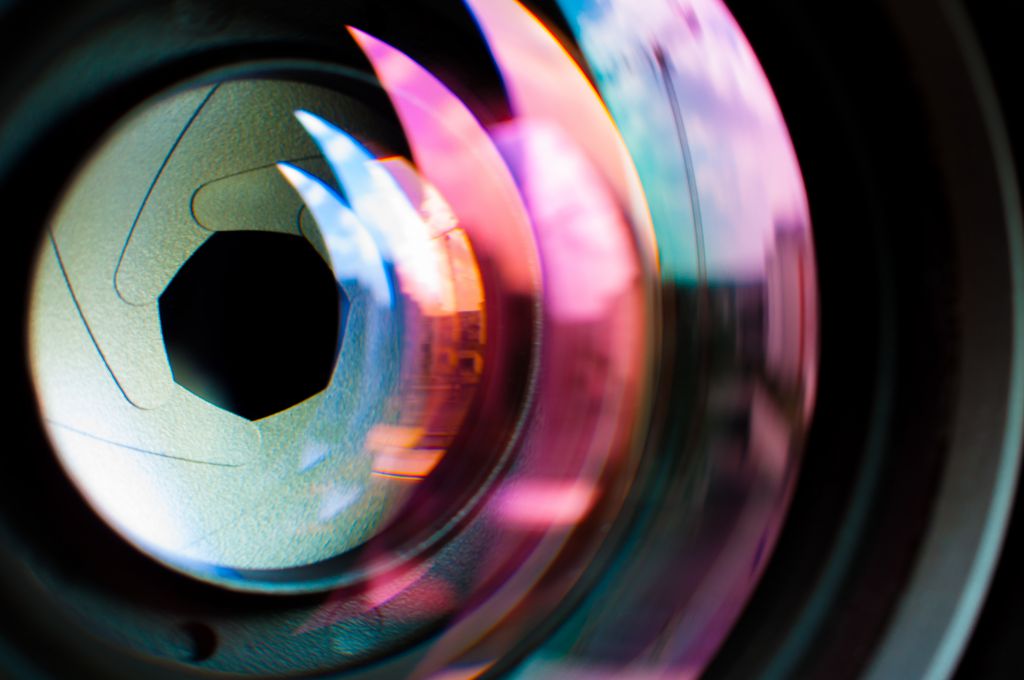 Most people fail to start a YouTube channel because they don't know how to do it, essentially it takes too much time. Our guide to producing the best content in 2022 covers all the details you need to save time. You can choose a YouTuber starter kit from Amazon, Walmart, or various sites to start your career immediately. A starter kit is important however, the audience make their decisions based on the content.
How To Create Engaging Videos in 3 Steps
1- MAKE THEM CURIOUS
You must capture your viewers' attention. It takes ten seconds for a viewer to decide if they want to keep watching or not. Make sure to capture their attention briefly and efficiently. Let's say that you are looking for cars released in 2022, if the video you are watching does not talk about cars in the first 10 seconds, you probably will not continue watching. Start by creating a narrative for your video. Every YouTube video comes with a question such as "How to cook pasta" — don't answer the question immediately. Show a pot of boiling water at the beginning with a voiceover explaining what you are going to do. After you create your narrative, add a killer hook and sprinkle details between your sentences to keep people interested.
2- REEL THEM IN WITH GOOD VISUALS
Use visual storytelling to get your point across to your audience in a short amount of time. If you are talking about an apple pie recipe, show the audience how delicious it looks as you bake it. Film how you are making the pie to keep your audience satisfied. If they see how you baked and added ingredients in a fast-forwarded video, they will be more interested. Make sure that the audience sees the result closer to the beginning so they want to see the whole cooking process. If you are filming a workout routine, use different angles to show movements. Add some filters and play with the lights to direct the audience's attention to what you want to show them. Pay attention to the details, if it's a cooking video, place the products you use around to look professional.
3- WRITE GOOD DESCRIPTIONS
You might be the best chef on YouTube with your high-quality content; however, if you don't use the correct words, people won't watch your video. Check out other channels similar to your content, collect some keywords, and try to bring more into it. Add a strong headline to your video clip so that you can let people know what they are going to watch instantly.
Filming Equipment Recommendations
Now that you know how you should be creating your videos, the next part of our YouTube channel starter kit is filming equipment recommendations. There are a lot of options when it comes to filming and editing videos, so it might look a bit confusing at first. But don't worry, we will cover everything you need!
Option #1: Use Your Phone
Mobile vlogging is a budget-friendly option, and you can use just about any smartphone to do it. It is preferable especially if you're just starting out with YouTube, and aren't sure if you should be spending too much on equipment or not. And don't worry, some videos taken with mobile phones have the highest views! Starting with what you already have is the easiest way for YouTube filming starter kit.
Though you can use any phone you have, the most preferable ones in terms of video quality are iPhones, a phone from the Samsung Galaxy series, or a Huawei model. Keep in mind that Instagram and YouTube applications limit the video quality of your phone. Therefore, you should always use your phone's stock camera app instead of filming directly from within YouTube.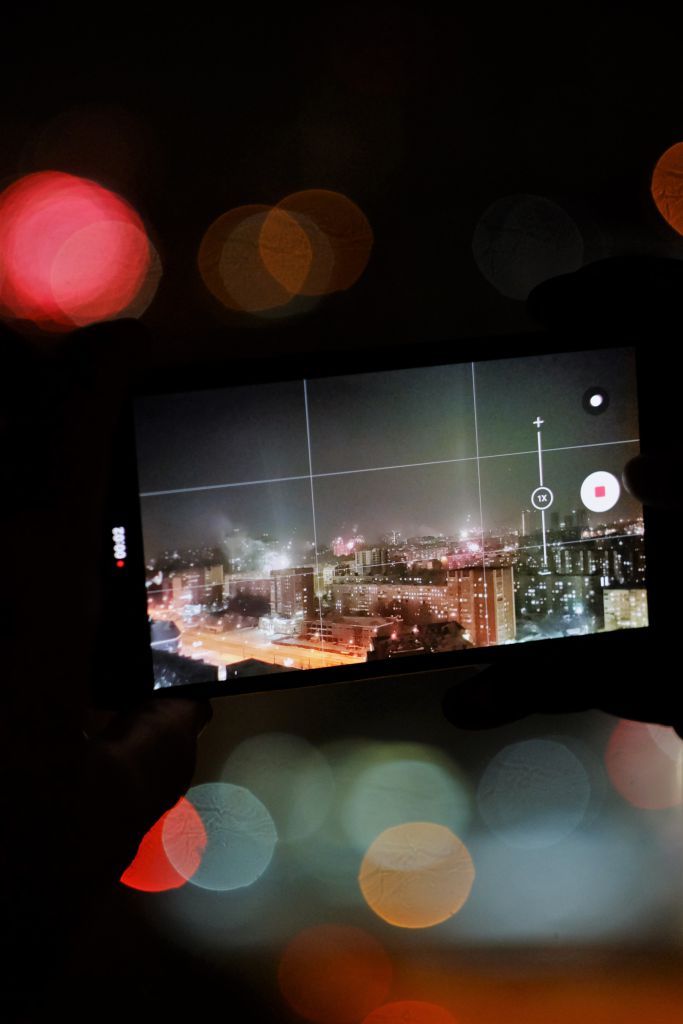 You need two gadgets for creating YouTube content from your phone, a gimbal, and light. Gimbal is a gadget that stabilizes your phone so whenever your hands shake or you move, the video is always stabilized. The gimbal prices start as low as $100 USD but we recommend a DJI branded one since they are the easiest to use on the market.
After figuring out which method works best for you, find an application that meets your needs. There are plenty of video editing software both for smartphones and computers.
Option #2: Get More Professional Gadgets
Considering Vlogging YouTube content is a profession for you, you must have a starter kit. There are hundreds of YouTube kits on the internet that vary between $500 USD to $5000 USD. Camera bundles are around $1000 USD and come with everything you need from different lenses to microphones. Most of the time people buy vlogging kits because buying a lot of products separately can be confusing. This is why if you're just starting out, buying a bundle is a great idea, as it comes with everything in one package. There are 3 components of a professional YouTube starter kit: a camera, microphone, and light.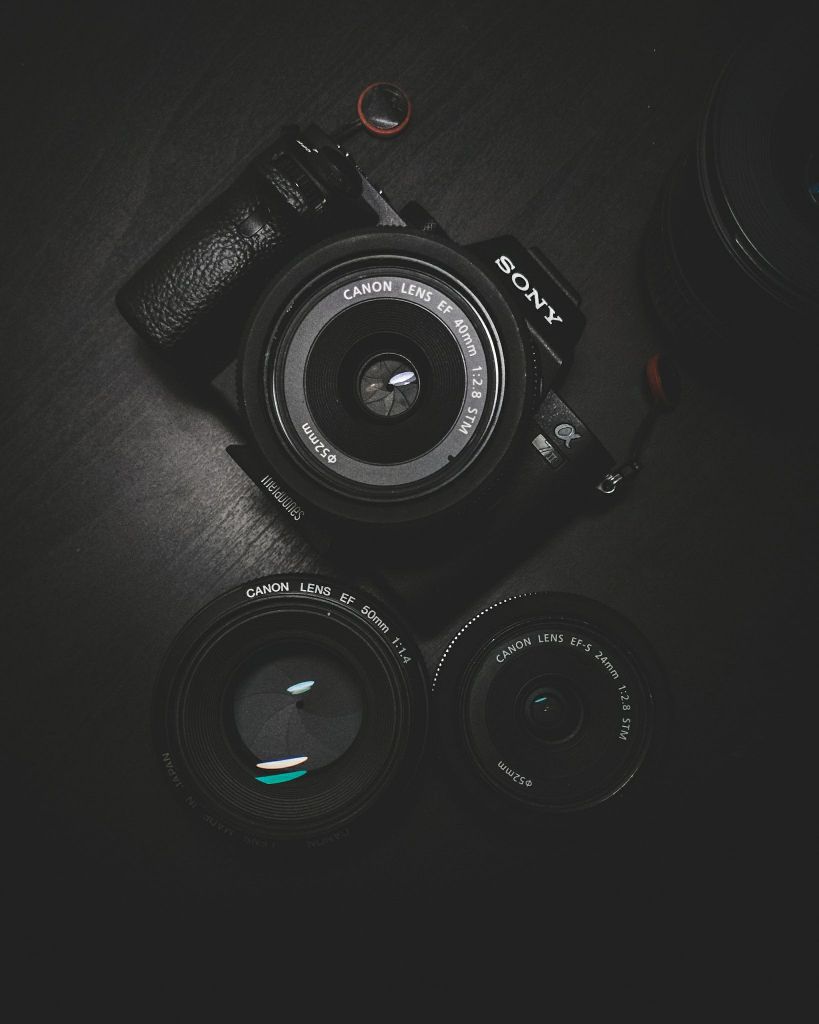 CAMERA
If you are searching for the best YouTube camera to buy in 2022, there are plenty of options. Let's start with everyone's recommendation: Sony ZV-1. It's a premium and affordable option for around $700 USD. It has a built-in microphone that is of good quality, so you would be saving some money as you don't need to buy a separate microphone. The Sony ZV-1 can capture up to 4K videos with 30fps; the video quality is one of the best options out there for vlogging. The videos always look clear and crisp, which is why most YouTubers use this model. The screen of the camera can be flipped out so you can film selfie videos as well.
MICROPHONE
The ideal microphone for YouTube will mostly be influenced by the type or style of videos you want to produce. There are four microphone types that are popular for YouTubers and vloggers. We listed the best features of them so you can choose one or more for your purpose.
| | | | |
| --- | --- | --- | --- |
| Dynamic | Condenser | Lavalier (Lapel) | Shotgun |
| Voiceover | Podcast / Vocal | Wireless | Mountable |
| Vocal | High-Quality | Interviews | High-Quality |
| Live Stream | Expensive | Vlogs | Films |
LIGHTS
Another essential gadget for producing content for YouTube is light. Most cameras come with built-in lights and you can attach other equipment to them. If you want your content to look like movie visuals you should have three-point lighting. It is a wide-known industry method of filming, with one key light, fill light, and backlight. It requires the use of three light sources across three different points.
We recommend either buying a bundle of three-point lighting kits or selecting a singular light for your needs. Lume Cube Panel Mini is great for attaching to your camera. It is affordable and it has a screen for showing battery life and light brightness.
Video Editing Software
After you are done with the filming, there comes the post-production. You can use a variety of different software to edit your videos. Most people prefer Adobe Premiere Pro or DaVinci for their YouTube videos. Adobe Premiere Pro costs around $20 USD monthly and comes with everything you need in video editing software. DaVinci also comes with similar features but it has a free plan as well.
Final Step: Chose a Great Content Creator Software
You can also get help from Raklet. You can create your own social network to share premium content and collect payments including subscriptions and tickets. Additionally, you can share your content directly from YouTube to raklet with limitless integrations. You can set different membership tiers to see specific and limited content. You can manage your YouTube events and give digital member cards to your community. We provide you with the best member management solution for all your needs.
For further related reading, we recommend checking out these articles: