A social networking site is a place online where a user may register, establish a profile, and develop a network of contacts. The global phenomenon of social networking has grown quickly. You have the ability to establish your own social network using a social media builder. You have the ability to manage your own social networking site where others with similar interests may connect, discuss, exchange information, and join together. This post will define social networking sites for you and list the top 5 social networking site builders!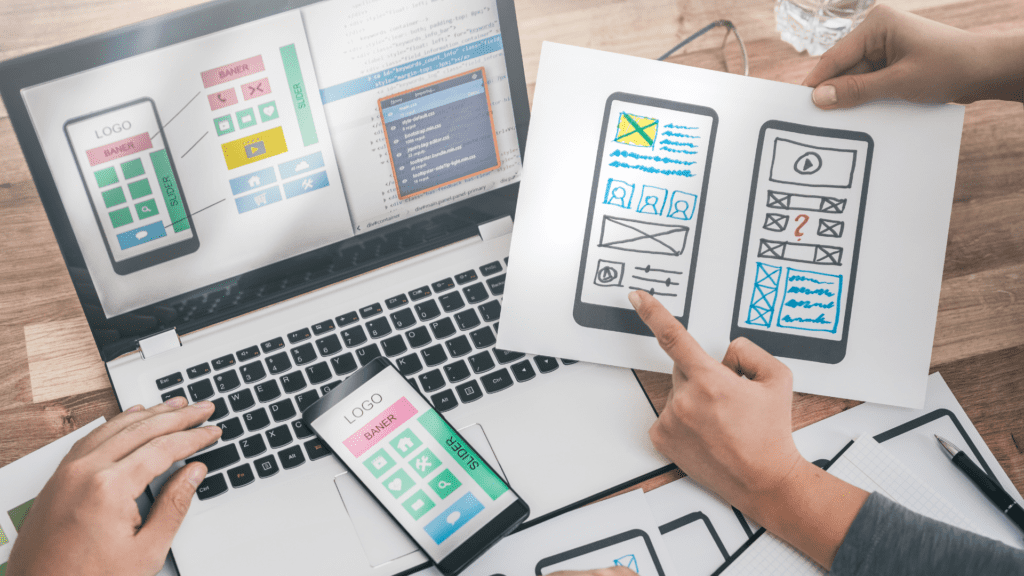 What is a social network site?
A social network site (SNS) is an online platform where members may connect with one another and build public profiles. Social networking services often let new users create a list of contacts they have a connection with, and those contacts can subsequently confirm or deny the link. Once connections have been made, a new user can look through existing connections to find new ones.
A social networking site is sometimes referred to as a social website or a social networking website.
Web-based services that enable people to create a public or semi-public profile within a bounded system are what we refer to as social network sites.
What does a social network site offer?
Following are the four key goals that social network sites:
Geographically separated friends or family members may communicate remotely and share information, updates, images, and videos. People can grow their existing social networks or meet new people through social networking who share their interests.
Consumers may rapidly acquire breaking news, updates on friends and relatives, or information on what's going on in their community.
People can have face-to-face conversations and interactions with anybody around the globe using cloud-based video communication tools like WhatsApp or Instagram Live.
Companies may utilize social networking platforms to boost brand and voice identity, increase customer retention and conversion rates, and increase brand awareness among platform users.
Top examples of social networking sites
Despite the numerous social networking sites, the following ones are the most well-known:
Facebook
You may interact and exchange content with your friends and family online using Facebook, a social networking site. Facebook was founded in 2004 by Mark Zuckerberg while he was a student at Harvard University and was first intended for college students. Anyone over 13 with a working email address could sign up for Facebook by 2006. With more than 1 billion users now, Facebook is the largest social network in the world.
LinkedIn
When it comes to online "business networking," LinkedIn is among the most popular social networking site. It is a platform that enables businesspeople and professionals from all around the world to interact with one another, regardless of their field.
It is an excellent setting where people may meet many other like-minded people who have similar interests in the commercial and professional worlds. Users of LinkedIn may even provide updates on current projects so that other users can see what they are working on.
Twitter
Users can post and engage with messages known as "tweets" on the microblogging and social networking site Twitter, which is owned by the American firm Twitter, Inc. Unregistered users may mostly read public tweets, but registered users can post, like, and retweet tweets. Through its APIs, users may interact with Twitter programmatically or through frontend apps for mobile or web browsers.
MySpace
Your social network on MySpace begins to expand the moment you sign up. Making a profile is the first thing you must do when you join MySpace. Then you look for your friends on MySpace who have already created profiles and ask them to join. These people constitute your first Friends Space. All of the individuals in your friends' Friend Space join your network after the friendship has been established. Everyone on MySpace is therefore a part of your Extended Network. The user must be at least 14 years old to register according to the MySpace terms of service.
Top 5 social networking site builders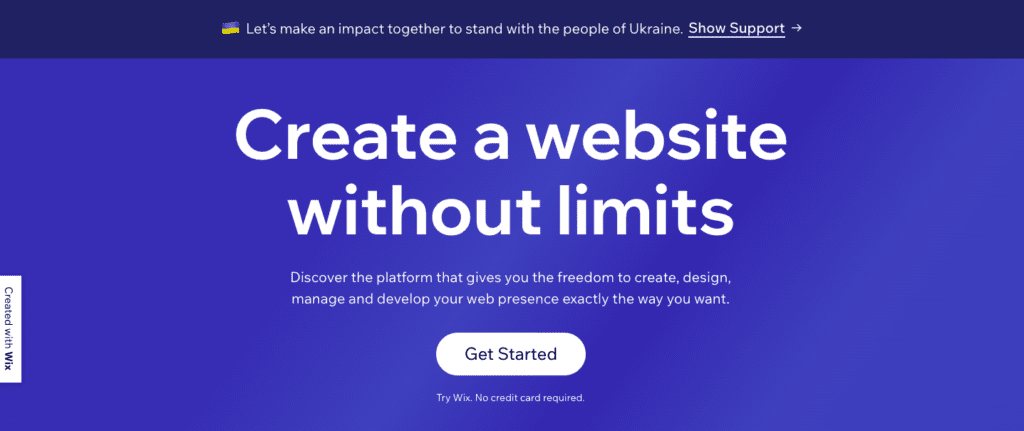 Wix is a flexible website builder that doesn't put any restrictions on you. In other words, Wix will make it easy for you to construct whatever kind of page you want. Naturally, you can also use it to create a community website. With Wix, getting started will be simple—almost enjoyable—thanks to the laid-back method of creating the required page it gives. Wix is also suitable for both beginners and professionals.
Additionally, Wix is divided into three key components: Wix Editor, Corvid, and Wix ADI. The latter is by far the most intriguing and thrilling. Wix ADI, short for artificial design intelligence, allows you to launch a fully functional page with a minimum of effort. Yes, you can add your own creative touches to make it better, but you can also use ADI's exact style.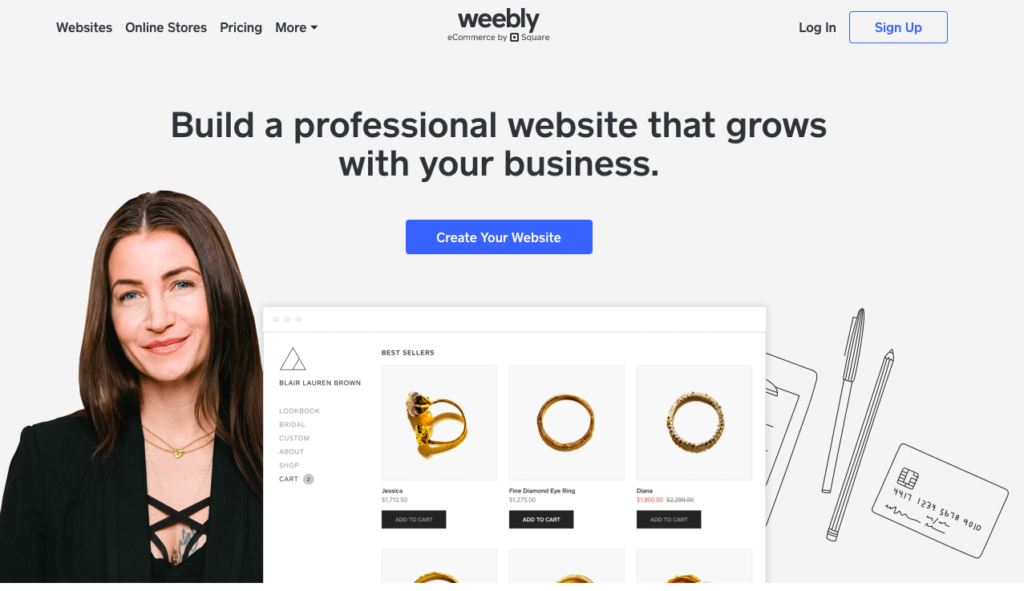 Weebly is a useful tool for numerous projects and enterprises since it seamlessly shifts between websites and online shops. You may also utilize it to create community websites and expand your devoted fan following. Weebly will make you a professional right away, even if you are just starting out in site building. It takes little time for layouts, features, and functionalities to start appearing on the web. However, you may go over and above and give the website design your own touch to make it uniquely yours.
You may easily edit your community page using Weebly. You may alter Weebly's design without touching any code thanks to the drag-and-drop page builder.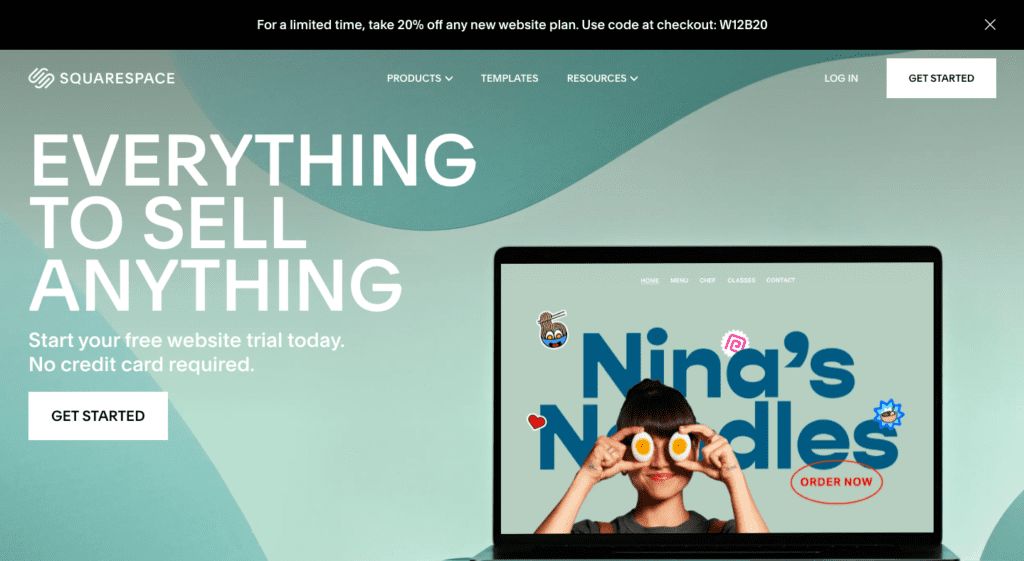 American website building and hosting business Squarespace is headquartered in New York City. Users may create and alter webpages using pre-built website templates and drag-and-drop elements thanks to this software as a service for website development and hosting. Squarespace had more than three million subscriptions as of December 2020. Users may add items like text and graphics using a range of drag-and-drop widgets and pre-built website designs. Additionally, its creators produce unique templates that they sell to consumers. Users may follow on-screen directions to set up e-commerce and do search engine optimization.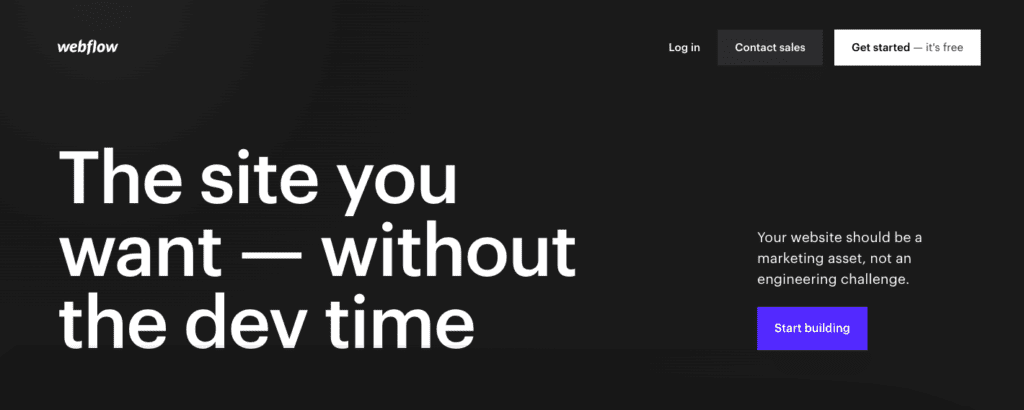 An American business Webflow with headquarters in San Francisco offers software as a service for building and hosting websites. Their visual editor online platform enables customers to create, develop, and design websites. W3Techs estimates that 0.6% of the top 10 million websites employ Webflow. With browser-based visual editing software, designers may create responsive websites using Webflow, a SaaS product. Webflow automatically creates HTML, CSS, and JavaScript while designers work with the program.
Webflow-created websites are hosted on Fastly and run on Amazon Cloudfront. A CMS is included in the all-in-one platform known as Webflow. There is no need for an external plugin. s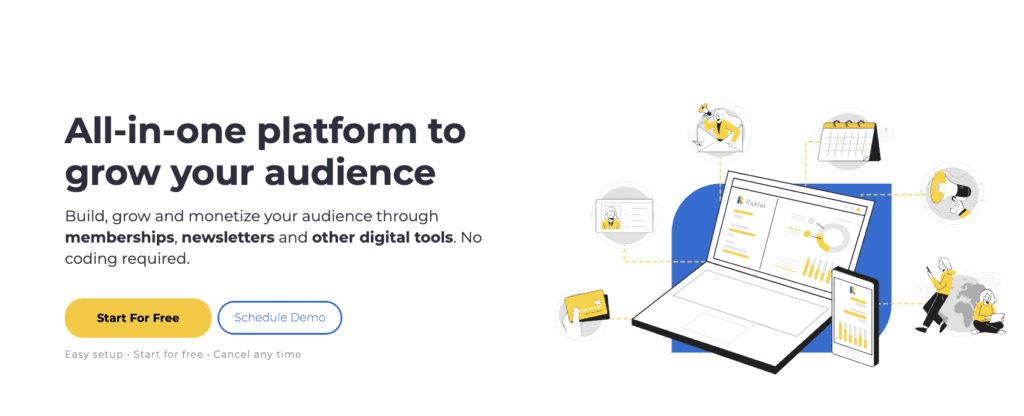 Raklet is an all-in-one membership management platform that automates a big part of your job. Through a single platform, we assist you in managing your contacts, creating events, and posting notices, among many other services. The social network is one of our most well-liked features.
You can keep your community active and informed by building your own social network on Raklet. In addition to allowing them to network with one another, it is a great method for you to stay in touch with your clients.
​​Generally, the social network function operates like any other social media site. You may start online forums and submit messages on them. Your contacts can share the posts on various platforms, like them, and comment on them. You are free to establish as many discussion boards as you like, each serving a different function.
You may choose the visibility of your content on Raklet as well. You may specify whether a board or post is available to the whole public or just to your registered members when establishing it. If you want to offer members-only content, you may also make them available to a certain category of members.
Instead of looking up how to build a social media website, create your free account and see what we have created for you!
You can check out other related articles here: