A good CRM makes a lot of difference to a nonprofit organization. Streamline activities and other administrative operations with a good CRM system. Running a fundraising event is very easy as well as hassle-free with good CRM software for nonprofits. Help your organization achieve its mission and build strong fundraising campaigns.
A good CRM solution for a nonprofit offers great visibility into your donor list as well as new prospects. This enables you to improve your fundraising results. Administrators can now access all data from a centralized platform. Raklet's CRM solution is a powerful tool that is customizable for your needs and is specially built for nonprofit organizations.
Our top 5 tips before selecting the best CRM platform for the nonprofit community
A CRM system is used to store donor data which can be accessed from anywhere. Build better customer relationships by knowing your donor activity and their preferences. Build easy to use donation pages for your donors. Optimize your campaigns successfully with built-in modules. However, before you buy CRM software check out our top five tips on selecting the best platform.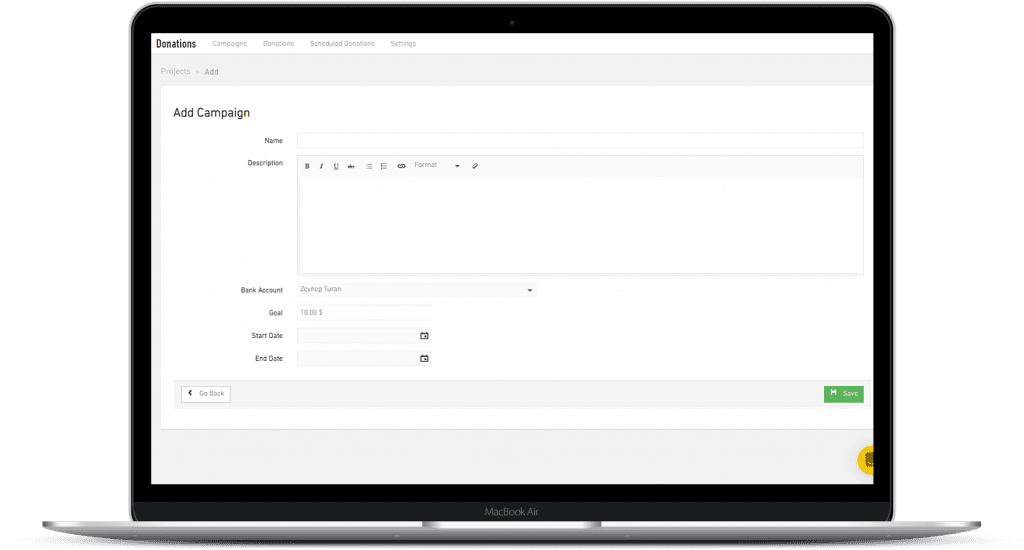 Know the dataset that you would store in your CRM system
Make sure you are aware of the data set that you will store in your CRM system. The software must be able to manage the database of all the data you might need to store. Usually, your dataset set contains information about your donors, payment details, membership, volunteers, fundraising, etc. Good CRM software is robust as well as flexible and lets you access these data easily.
A CRM solution that accepts online donations from donors
It is essential to know that the CRM system you choose for your nonprofit has a built-in donation processing system. Paying separately for accepting donations from donors when you have a CRM system is not a great solution. Also, make sure that your CRM system accepts online payments in a safe and secure environment.
Easy-to-use CRM system that can be set up in a few minutes
A good CRM system must be easy to set up.  It must be user-friendly. You do not need extensive training to use a good CRM system for your nonprofit. Your CRM solution must not be complicated and must be built to tackle all other administrative aspects of your organization.
Cost-effective online CRM software
Another important tip that you must consider is the cost of the CRM. Be sure to know your budget beforehand. Select software that is cost-effective yet solves all your problems. Check the pricing of the CRM before you purchase one.
CRM with other in-built modules to help build better donor engagement
A good CRM must offer other built-in modules for better donor management as well as enable you to set up donation drives easily. It should also enable you to send out targeted messages to your donors. It must offer your nonprofit the ability to group donors based on their membership plans. A great mobile application makes it easier for your donor to stay connected on the move.
Raklet's CRM for nonprofits: Easy and intuitive software for better fundraising experience
As a nonprofit organization, you never have enough time. And that is the main reason why you need a good CRM solution that incorporates the right mix of technology and the industry's best practices. With Raklet's CRM software; you don't have to juggle between various activities. Our platform allows you to keep track of all your donor data in a single platform. Create a successful fundraising request to your donors at the right time with the right data.
Accelerate your fundraising efforts with proper donor management
It is necessary for a nonprofit community to have a fundraising plan in place. However, it doesn't always work. With our CRM solution, you can accelerate your fundraising efforts with the right data. With proper donor management, learn more about donors their activity, and expand your fundraising goals. 
Maintaining all donor data in a centralized platform makes it easy to access, manage, and monitor your data from anywhere and anytime. This secure database enables you to collect deeper intel about your donors with the help of custom fields. Use your donor data effectively to raise more for your community.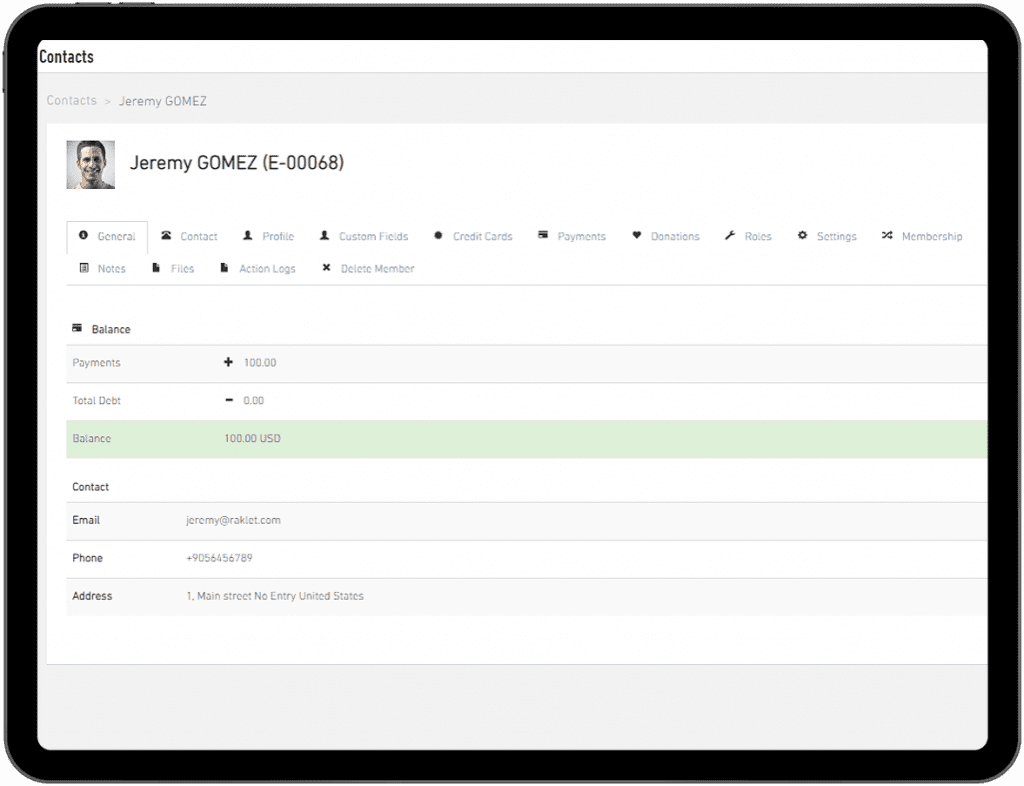 Send out target messages to your donors at the right time
Have you set up a new donation drive? Let your donors know by sending out customized messages with our built-in email as well as SMS modules. Collect more data about your emails such as open rate, click rate from your email module. Pre-design your email templates and use them when you want to send a message. Add payment buttons to your emails that help your donors to make donations easily.
Accept online donations using a safe and secure platform
Set up donation campaigns easily using our fundraising module. Our CRM system offers the option of accepting online payment through a secure platform. Increase donations and save time. Automate payment by collecting the credit card/ debit card details of your donors. Increase your revenue while you focus on pro-active fundraising as well as marketing efforts for your nonprofit.
Customize your CRM solution to suit your nonprofit needs
Raklet's CRM is highly cost-effective when compared to its competitors in the market. Create a free account and get started right away. If you looking to add more than 50 contacts to your nonprofit CRM software, our paid account provides advanced donor management tools. Customize your CRM software to include more advanced tools if you want at a competitive price.
Easy to use and highly cost-effective
Our online CRM software is user-friendly. It can be set up in a few minutes and does not need any extensive training. You can access all the advanced features that help you set up successful fundraising campaigns.
Mobile-friendly applications to help you stay connected with your donors.
Good mobile-friendly CRM software is essential in today's world, where people are dependent on their mobile devices. Our software offers great mobile applications on both iOS and Android devices. Stay connected with your donors on the move. Help your donors stay updated with the latest information from your nonprofits with our mobile application.
Raklet's CRM software to leverage your fundraising efforts
A nonprofit organization cannot afford to miss out on good CRM software. With an increasing demand for better donor management, it is crucial to select a system that helps you leverage your fundraising efforts.
With actionable insights about your donors, their donations as well as their payment details; Raklet's CRM is the best CRM for your nonprofit. Create a free account today. Have more questions? Schedule a demo to learn more about our CRM for nonprofit organizations.
To read more about nonprofit organizations and how to reach your utmost potential, check out our pillar content where we have created an ultimate guide. If you'd like to learn more about nonprofit CRM, check out our article below: