Raklet is an all-in-one membership management software offering extensive features to all kinds of organizations. Trusted by many businesses; this completely free software helps them manage their memberships easily.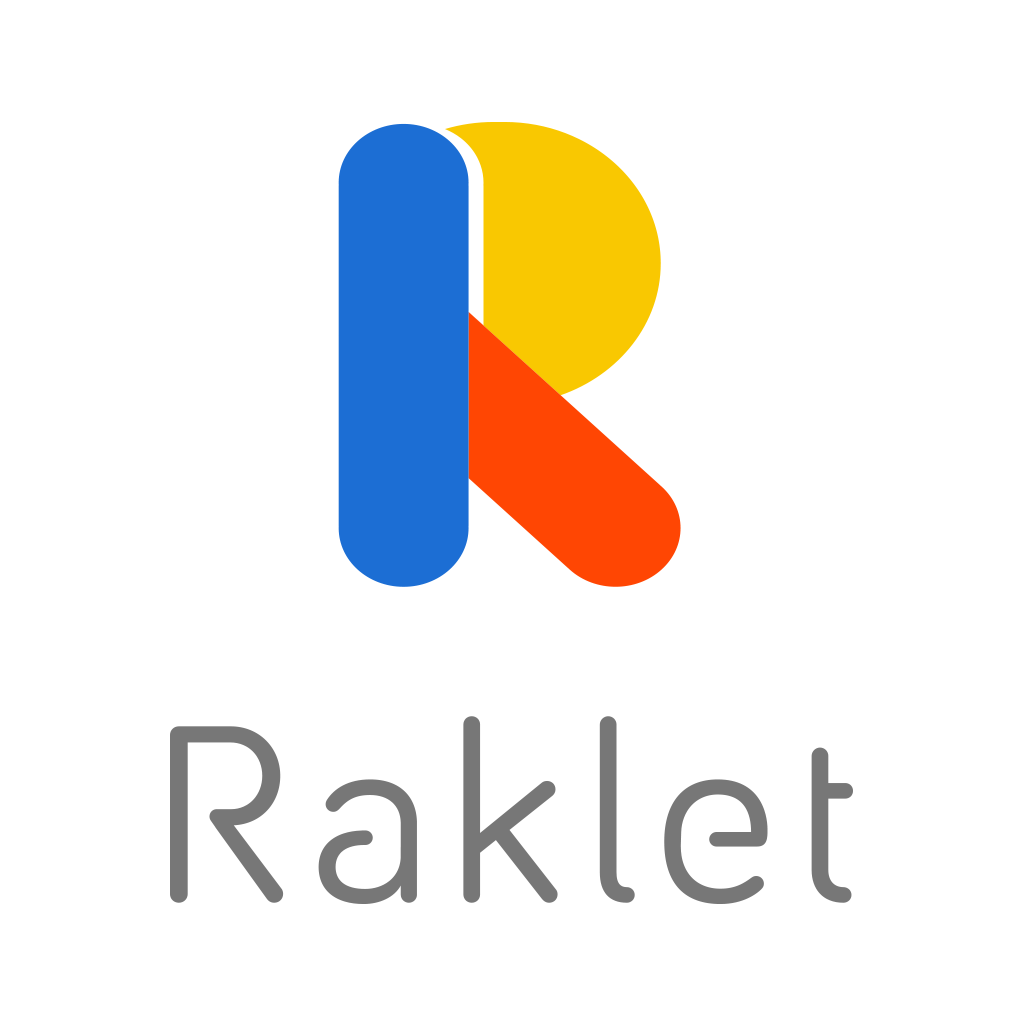 We know community management can be tough. There are so many time-consuming tasks that you have to deal with regularly. Getting help from an all-in-one membership management software, you can automate these complicated tasks effortlessly so you can focus on engaging with your members.
Raklet is an online membership management software that offers everything you need in managing your members with its features and integrations. You can use Raklet for your business completely free for as long as you need it. No hidden charges, no installation costs, no limited time trials, nothing! A free account is designed for small organizations with less than 50 members so that they can get up and running without paying anything.
If you are starting a new business or a community, or are already in the market, you've come to the right place! In this article, we present to you one of the best online community management software, Raklet, to help you get going. Keep reading to know Raklet better and decide if our offer is the right decision for you.
What Is Membership Management Software?
Let's start with the basics. Membership management software is an online platform that is designed to help you connect with your members, gather and track all the necessary information about your members, and take care of all the management tasks. An ideal membership management software should provide features to increase membership engagement, collect payments, show analytics, and facilitate communication.
Using a membership management software has several benefits. Let's see some of them:
It is so much easier and quicker to admit new members. With one click, your potential members can send their application forms to your system.
Data management is quite easy and fast. You can retrieve any information you need whenever you want, filter, search and contact members within a few minutes.
Tracking finances and collecting fees are effortless. It is all automatic and handled by the system itself. You can collect membership payments, sell tickets and send reminders automatically.
Members can interact continuously. Discussion boards, sharing media files, sending private messages and more will increase community engagement. This will strengthen the bonds between members and your organization.
What's in our free membership management software?
Raklet offers a wide range of useful features for membership management. If they are not enough, go through our integrations with more than 4000 apps. Let's see some of the features we offer:
Creating and managing your membership website is easy
All you have to do is sign up with a free account and you are ready with your membership software. Invite contacts to join as members and you are all set to enjoy the benefits of the member database. Set up various membership plans within your free membership management software.
Free CRM for member management
You will be able to access and update your member information with ease. Now, you can search and filter members based on your criteria. You can import and export member information effortlessly whenever you need it. It is also possible to group your members to set up membership levels.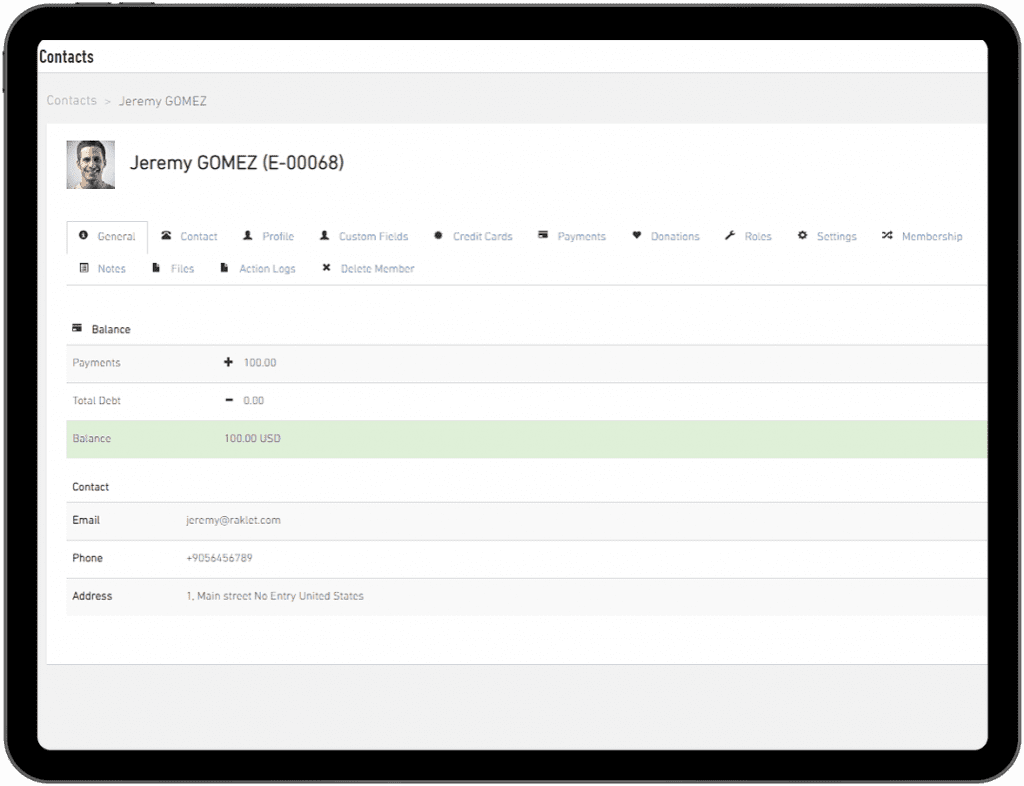 Collect online membership application forms and online payments from your members
Members can submit their membership application forms online. You can easily approve their memberships with our free membership management software. In addition to this, collect membership fees through online payments without any difficulty. Raklet can be integrated with Stripe and PayPal, so it won't be hard to collect payments.
Engage your members by using essential communication tools
You can send emails to your members from our membership platform Send welcome emails once the members join your community. Create the first community announcement to let your members know the latest updates in the organization.
Set up automated reminder emails for your membership with your free account. However, you need to upgrade your account to Professional+ to send automated birthday messages to your members.
Set up job listings as a part of your community. Above all, social networking helps your members stay connected.
Moreover, your members can send each other private messages to keep the conversation going.
Here's what you'll get on your free account:
Free CRM with advanced filtering and reporting for 50 members
Customized membership application form
250 MB free storage space
Easy upgrade to automated payments and digital membership cards
You can switch to one of our paid plans whenever you want to. By doing this, you will get more features than the free plan. To learn more, don't forget to visit our pricing page. 
How to set up your free member management account?
You can set up your free account within a few minutes. It's easy and quick. Be it a community or a nonprofit; a gym or a club, a hospital, or an event management company, you can use the free account without any difficulty.
Get started by setting your account
It is easy to get started, first create your free Raklet account to create your free membership website and members database.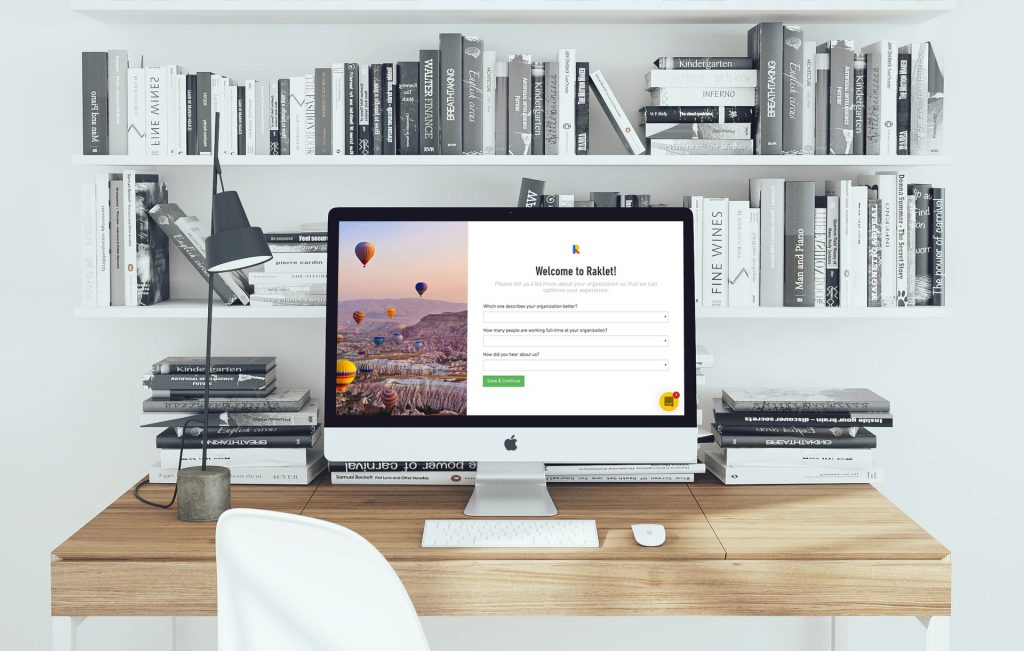 After you create your account, choose the features that you want for your organization. You'll get access to all these features instantly.
Once you are done, a verification email is sent to your registered email ID. Check your email and click on the link to confirm your account to proceed. Check out this article to understand how to set up your account easily.
Add your members
You can easily add up to 50 members to your organization and collect all the vital information without any difficulties. Access the online member directory whenever you want. Either add contacts manually or import contacts from an Excel file. It is that simple!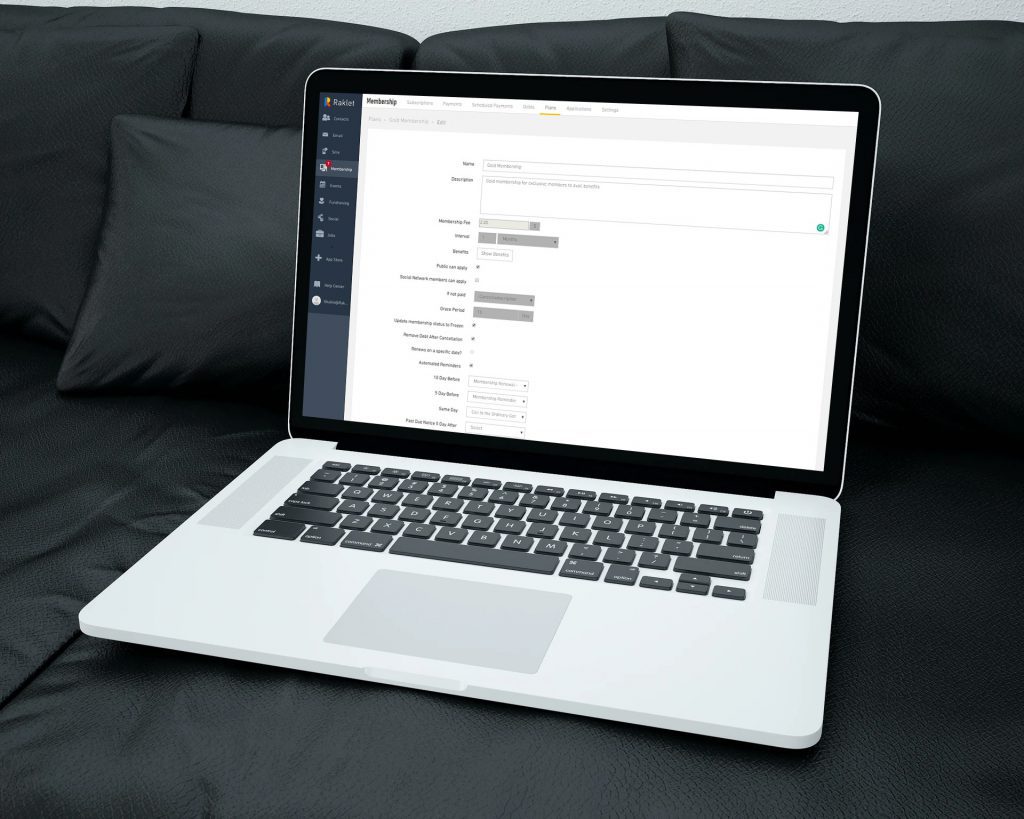 Set up membership plans to group members into various membership tiers. You can also set up automated reminders. Customize member application forms. You can change the layout as well as add custom fields.
The digital membership cards are instantly published as soon as a member signs up. However, you can change the fields, add a logo, and change the brand colors. They are all customizable. With wallet integration, it is easy for members to use the digital membership card.
Increase member engagement
Using our communication and engagement tools, you can increase member engagement. Make sure your members are active in the discussion boards you create, interacting through likes and comments. You can also organize both virtual and offline events and let your members know through email announcements. When you want to check your attendees in, you can simply scan their QR codes on their digital membership cards.
Set up a payment gateway for online transactions
Set up a payment gateway instantly. Simply choose your country and add your bank account information. You can start collecting membership fees from your members right away. Our free membership system is built with industry-standard security practices so your data is always secured.
Our forever free membership software is used across various communities. See how Raklet's Alumni Portal brought Koç University Alumni Together.
With mobile membership apps, it is easy to stay connected with your members on the move. Raklet's membership app is available for iOS and Android.
Help your business grow with free membership management software
Starting a business is tough but don't let other administrative tasks bog you down. Create a free account today to manage your membership, provide a member directory as well as set up payments easily. However, after your organization grows beyond 50 members, upgrade to one of our paid plans easily.
Looking for a more advanced membership platform?
Choose Raklet Professional or Premium to get unlimited members, access to our API, and get your own custom domain. You can compare our plans here.
With your paid membership management account, you have access to even more powerful features such as:
Unlimited members
Unlimited administrators
Automated payments and emails
Increased file storage limit up to 100 GB
Support for multiple bank accounts
Publish digital membership cards
We also offer extensive free support if you are not sure how to proceed. You can browse our help center, schedule a demo with our live support agent, or drop us an email at [email protected]
And that's it!
Let us help you automate your administrative tasks while you focus on growing your organization! Create your free account on Raklet today.
If you'd like to learn more about membership management, check out these articles below: