As a manager, trying to create the best no code platform for your organization might seem overwhelming at first sight. There are a lot of software options for you to choose from, and some of them are way complex to figure out. But, though it may seem like it at first, you actually don't have to be too tech-savvy or know how to code at all to create your own customized, successful platform! We are here to list the top 5 no code platforms that will help you get there. Plus, you don't have to catch up with all the coding!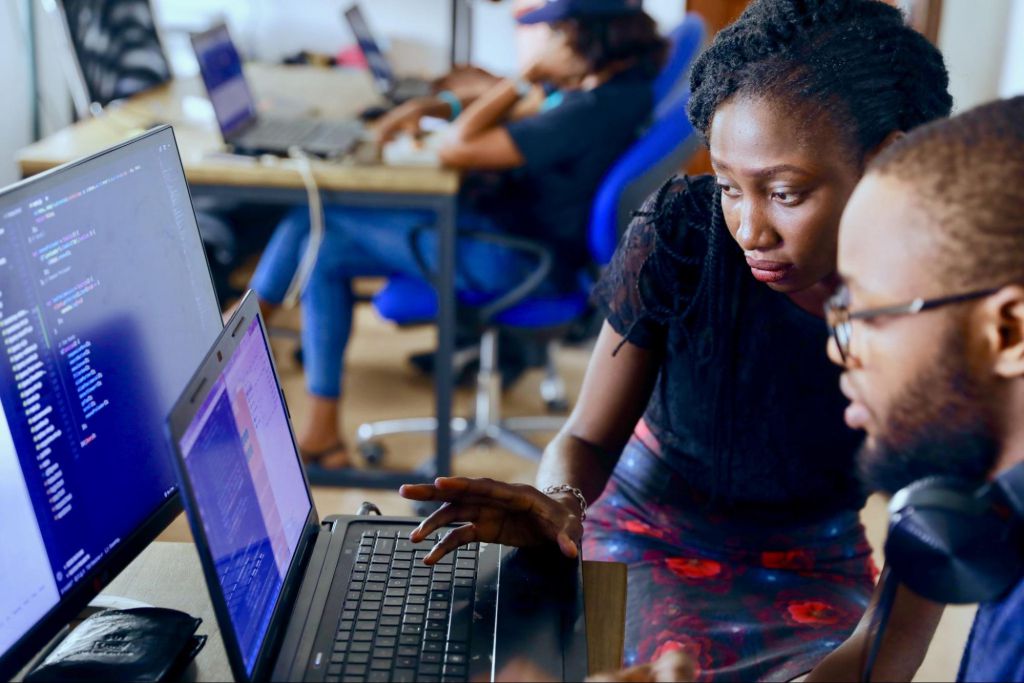 What are no code platforms?
Best no code platform software usually provide user-friendly drag-and-drop tools to enable organizations to rapidly enhance their businesses with no coding included. With coding being out of the conversation here, it becomes exceptionally easier not only for non-developers but even for non-technical users to build applications and grow their own businesses without relying on coding a single bit.
All thanks to the no code technology that is growing and developing more day by day, businesses do not have to employ several developers or pay vast piles of money anymore.
Best Features of No Code Platforms
Rather than sticking to the traditional development processes, people are leaning more towards newer technologies that offer easier, faster, and cheaper solutions to their problems.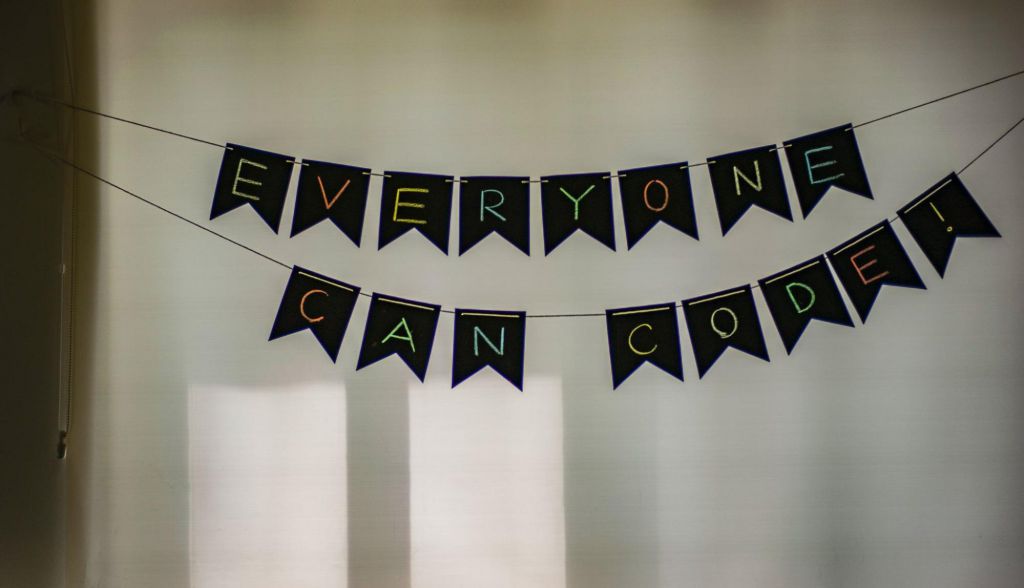 As no code platforms keep on getting more popular as each day passes by, here are some of the most important aspects of a no code platform that paved the way to its growing popularity:
It will allow you to spend more time with your members: With a no code platform, you do not have to start from the beginning and slowly learn how to code . Thus, you will have more time to spend with your members and provide a better experience all throughout your business. Everybody is happy at the end of the day!
No recruiting developers: The traditional and conventional way of building a customized platform for a business is to recruit developers that will accompany your certain needs with their technical skills; but, these skills do not come for free. You can save time for your members. Also, you can set the money aside for different uses that will help enhance other aspects of your business!
Minimal mistake possibility: The automation systems no code platforms offer help lower the possibility of mistakes happening on the development side. You are reducing the time needed, money spent, and mistake probability by choosing a no code platform to work with!
Top 5 No Code Platform Software
Friendly hint before we get the top 5 rolling: You can try clicking on all the screenshots in the upcoming top 5 software to pay a visit to their websites for more information about each of them!
5- Appy Pie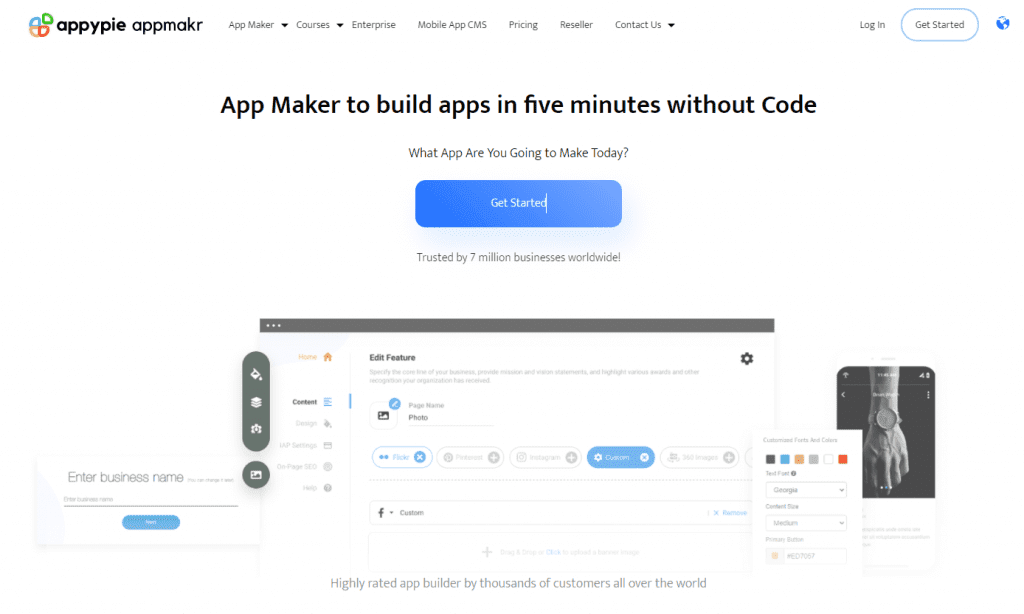 Appy Pie is an App Builder that claims to be a Do It Yourself (DIY) platform. It allows their clients to create their own app without any previous technical skills of coding required. It lets you drag and drop features you need on your application with no code needed on your side. Making the app-building way faster than the conventional way of coding.
Their pricing for a single app starts off with their basic plan at $16/month. No free versions are noted. But, there is a 7-day free trial for a chance to develop and test the application for non-commercial use. They also charge for every extra unit of App Downloads and Push Notifications.
4- Pipefy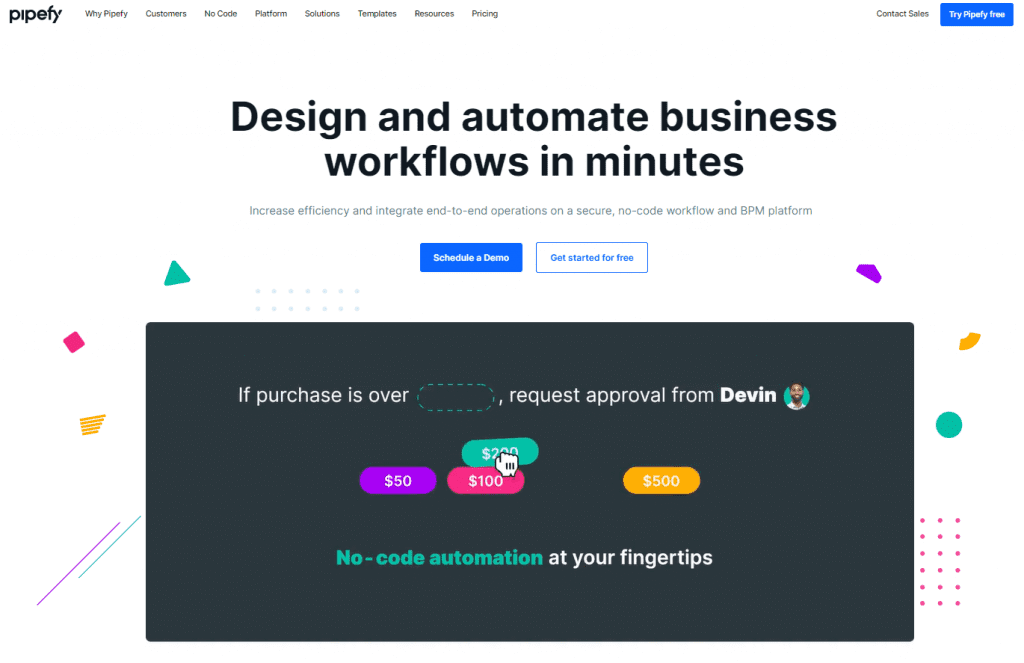 As a no code workflow management software, Pipefy enhances the ability of business managers to create and automate the workflow without any technical skill. By doing so, Pipefy improves the speed of delivering high-quality outcomes.
They model their pricing per user, and it starts from $18.00/month for businesses. Although they offer a free version for individuals, there is no free trial offered by Pipefy.
3- TeamDesk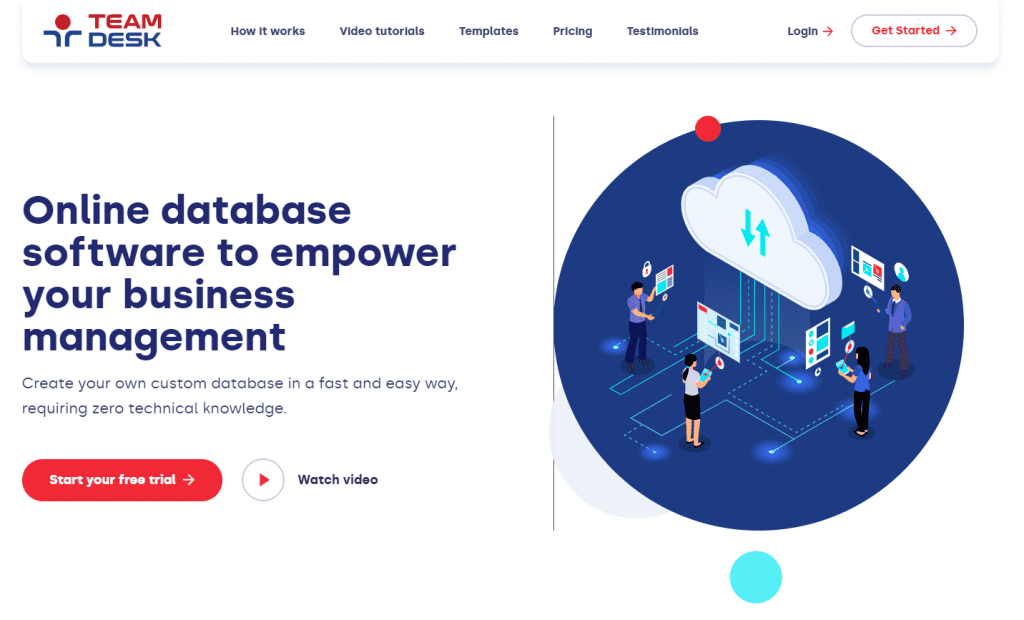 TeamDesk serves as a no-code platform that aims to make your routine work way easier accessible for you and your team. Claiming to be an online database software to empower their clients' management, they require zero technical knowledge.
TeamDesk's pricing starts off at $49.00/month for the Starter Edition. Though they offer a free trial for TeamDesk, they don't offer a free version.
2- Automy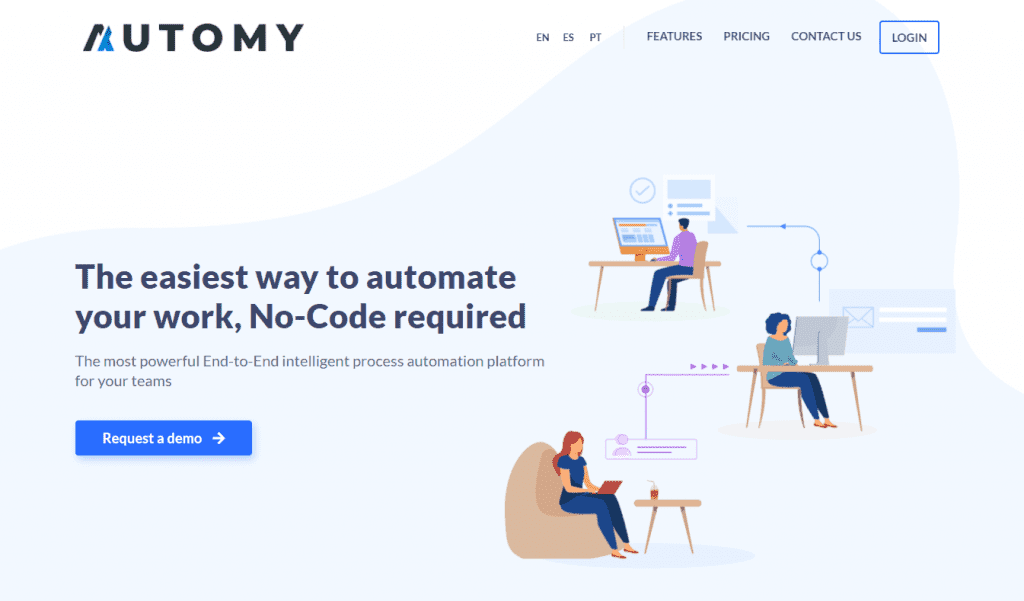 Automy helps people create their own software, but without them being software developers themselves. They offer a cloud-based no code digital solution that is mostly used to track members' performances and automate business processes. Automy helps their clients automate recruiting, purchasing, accounting, CRM, and more. They claim to make work more human by automating these processes with no code.
Automy's flat-rate pricing starts from $350/month, which might be too expensive as a starting price. Especially if you're a smaller organization since they don't offer a free version as well.
1- RAKLET

Raklet is an all-in-one organization and event membership management software, and it is totally code-free! You can easily use drag-and-drop tools provided by Raklet. It will help you to enhance your business, even though you have no previous coding experience. It may seem too good to be true, but Raklet is there to make it happen! Raklet's extensive features and its capability to integrate with more than 2000 applications help you get there easily!
We are more than proud to be providing the best no code platform available. Your happiness is what matters the most for us at all times. We take your feedback earnestly to make a no-code platform software even easier for you to use; feel free to get in touch with our Customer Support Team. As they are willing to help meet your needs, feel free to get in touch with them anytime. See our page to Schedule a Demo right here.
While providing a no code, easy-to-use platform; we also offer a forever-free plan for up to 50 members. Our paid plans have free trials in the offerings too, and you can see our transparent pricing page here.
Still not convinced? You can read the real story of AMORC that chose Raklet as their customizable CRM platform for their organization; click here to read the article!
Read some of our other related blog articles: