Regardless of the number of people, communication in your community is essential. Media sharing, event invitations, daily correspondence… It's easy to do all these with Slack. In this article, we will talk to about about how to use Slack for communities.
What is Slack?
Slack is a messaging app created for the workplace but has also gained popularity for personal use. Slack, a Canadian software business now acquired by Salesforce, includes numerous IRC-style features such as permanent chat rooms (channels) grouped by subject, private groups, and direct messaging. Slack interfaces with other apps and software in addition to these online communication functions.
Here are some things you can do with Slack:
Facilitates workplace communication
Aids teams in communicating and collaborating across long distances.
Allows and encourages team members to share papers, photos, and other materials.
Reasons to launch a Slack group
Since Slack is a popular communication tool, you can use it for many purposes. You may start a Slack group for a variety of purposes, including:
to develop one's own brand.
to offer premium customer service.
to establish connections with other professionals in the field.
to assemble a mastermind group of influential people.
for the aim of learning and education.
to appoint prospective partners or workers.
What makes Slack so popular?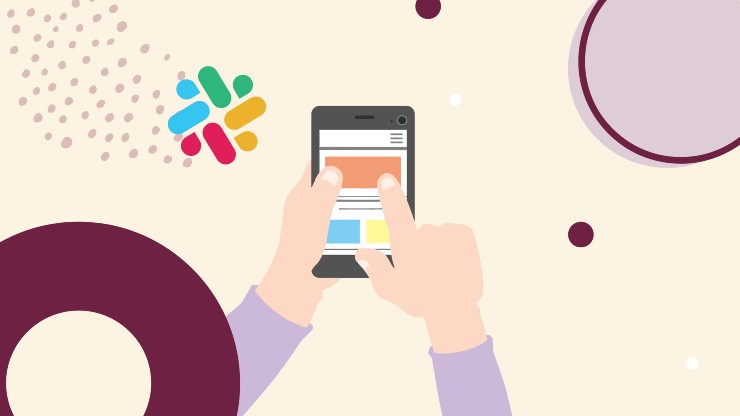 With a staggering valuation of over $5 billion, it has already raised over $500 million in investment and is expected to raise more. One of the many reasons Slack is well-liked is that it has outperformed its smaller competitors in terms of funding. Out-funding your competitors is undoubtedly one method to prevail as competition grows. Additionally, Slack groups discussions into channels so that participants may convene in one location to exchange ideas, reach decisions, and advance work. It enables teams to work more quickly and in unison no matter where they are.
Here are some other features of Slack for communities that can be beneficial to you:
Within the community, "channels" can be created. So you can talk about different topics on different channels.
Channels may be shared, multi-workspace, private, or public.
Sharing humorous or unrelated content with your community is simple.
Due to the platform's excellent security, your data is always safeguarded.
How to use Slack for your community?
You may use Slack in a variety of ways, and each one is as appealing and simple to use. You may access Slack on your desktop computer using a web browser or by downloading their web application directly to your laptop (for Mac and PC). You may access Slack on your phone using their iOS and Android mobile apps.
Now that you know the basics of Slack, let's discuss how to create your own Slack community, here are some steps you need to follow initially:
First, go to slack.com and select "Get Started."
Register using your email address.
Give your team a name.
Make your team's unique URL. When utilizing the web app, you may sign in to your Slack team here.
Choose a unique username for yourself in step 5 and press "Finish."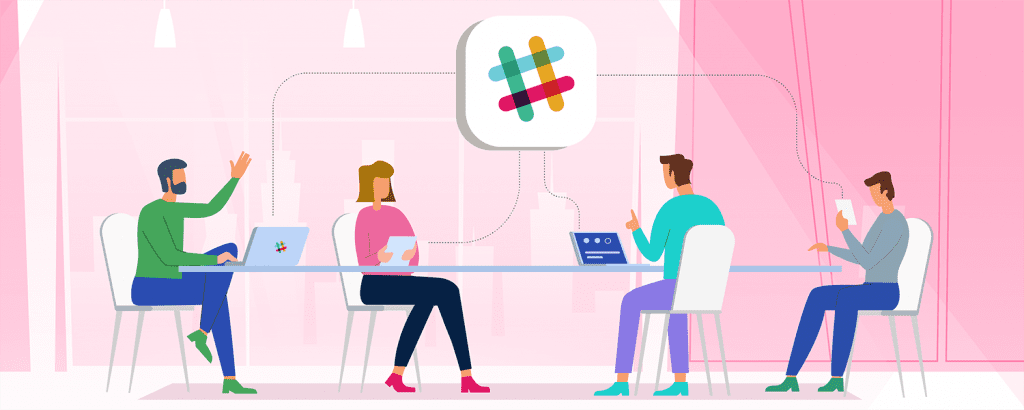 6 tips for the one that uses Slack for community:
Slack primarily serves as an invitation-only platform. To try the platform first, invite a smaller group. You may iron out any bugs this way and learn more about how to utilize the platform most effectively and efficiently.
Create a public channel that enables effortless information sharing among all participants. To promote involvement, this should be based on a wide subject that will likely interest every team member.
It is important to @mentioned new Slack members with a short when they join to encourage them to write something back and begin a useful conversation.
Using @channel, you may identify team members on a certain channel. However, be careful not to make additional noise, so do this sparingly and carefully.
Use app integrations in accordance with your aims. Since there are only 10 of each, choose wisely. Before making an app public to the team, test it out in a private channel to see whether it is useful.
Just be clear about the action you want someone to take. Use explanations such as start here, view this, or offer comments on this.
Use Slack with great community software: Raklet!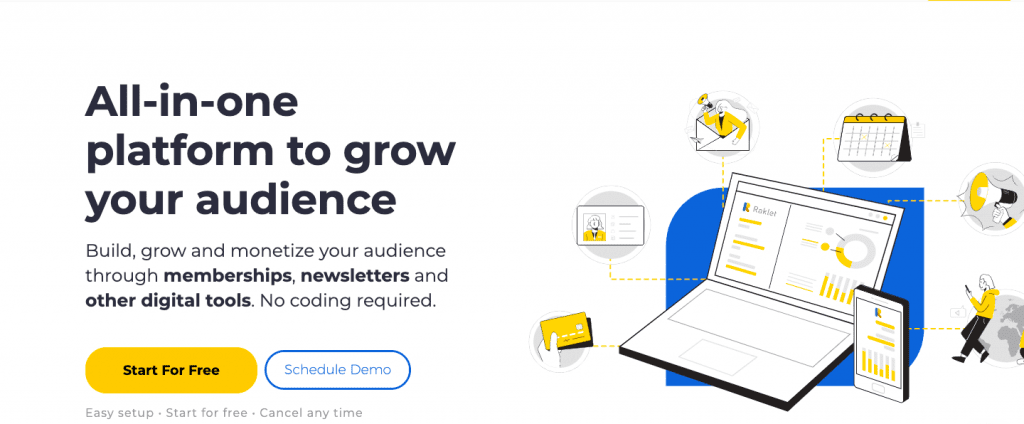 Slack is a useful tool for maintaining coordination and engagement at work. We, as Raklet, connected with Slack since providing you with a fantastic organizational experience is another one of our goals. You may instantly invite new members to Slack channels thanks to this integration.
You can:
Add fresh Raklet contacts to Slack channels.
Send Slack channels fresh Raklet payments.
Invite new Raklet users to your Slack channels.
Read our articles to learn more about Raklet if you're already seeking community software that meets your requirements. Create a free account with us today to learn how we can support the growth of your community.
You can review Raklet's features to determine whether they suit your demands and objectives. You may also schedule a free demo to speak with a representative one-on-one to learn more about our features!
If you liked this article, check out other related articles from our blog: