Being a part of an online community is crucial because now everyone goes online before making a purchase decision, going to see a movie, or making donations. Online communities, unsurprisingly, make it easier to find the right people to consult.
It is beneficial not only for the community members but also for the brands, businesses, and nonprofit organizations to find the right audience. Therefore, they can grow their brands and businesses and build loyal community members.
In short, regardless of who you are, whether a content creator, expert, business owner, or influencer, you can grow big by building a virtual community. There is great community software that can help you build and grow your community, but before that, let's understand what an online community is.
In this article, we'll explain everything you need to know about online communities. This article explains what an online community is, the benefits of having a virtual community, the reasons for building an online community, and more! Let's dive in!
What Exactly is an Online Community?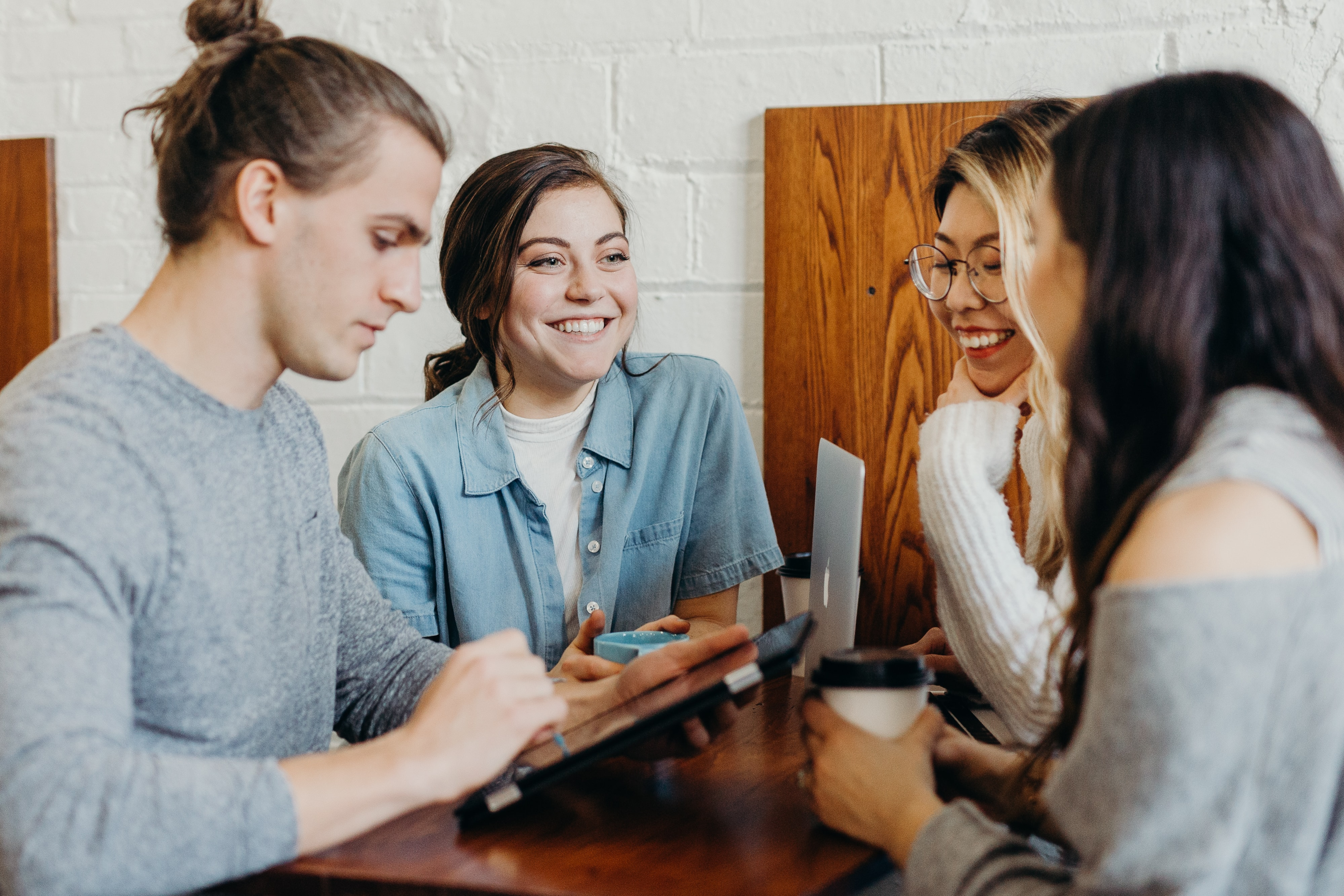 Broadly, an online community refers to a group of people who share common interests, purposes, and opinions gathered in a virtual online space. Depending on the purpose and type of the community, it can be a social group where people have a discussion about a certain topic or volunteers who work hard for their cause.
An online community can be named a virtual community or internet community as well since the community engages with each other online. These online communities can have their own unique rules and beliefs depending on their types and purposes. Usually, communities are started by brands or individuals who want to promote online interaction around a certain topic. This way, online communities form.
Online communities are great ways to raise awareness, build brand awareness, and grow businesses. Branded online communities, for example, are quite influential in increasing brand awareness, establishing strong relationships with their customers, and validating their brands.
10 Benefits of a Virtual Community
Building an online community has so many benefits, including increasing revenue, growing your organization, and building customer loyalty. Virtual communities allow you to:
Create strong relationships with your community
Communities create a connection between customers or members and the organization. Users can interact with people from the company, organization, or brands directly in a virtual space. This will show your members that they are heard, and their opinions matter.
In the end, members and customers will become more invested in your community. The more your community is active, the more increase in loyalty in your community.
Provide better customer/member experience
Online communities allow you to interact with your members or customers in real-time. They can ask questions to each other or to you directly, discuss the latest developments in conversations, and give you feedback. Online communities are functional in this sense, allowing content creators to develop better marketing strategies.
Boost organization or brand loyalty
People tend to trust and be loyal to organizations that are easy to access. Online communities allow organizations and brands to engage with their customers and members directly online by creating content, listening to community feedback, and providing support. This way organizations can establish an emotional connection with their members. As a result, you boost brand loyalty and grow brand advocates.
Gain deeper insight and collect data easily
Online communities are great sources of information. Community managers can observe member activities and collect member feedback to run detailed reports based on data. This information can be used later to form business strategies.
This will also allow you to detect your target audience. When you know your target audience, you can create quality content. Remember, successful communities know well their audience and their needs.
Encourage engagement
Online communities allow you to get to know your audience better. As a result, you can form more meaningful relationships with them. When you know what your community expects from you, you can find ways to engage with them in a useful way.
Moreover, whenever you create a virtual space, whether it is a discussion board or a post with a picture, other members who have been a little passive will also be encouraged to join in.
Increase member retention
Communities are great for acquiring more members because you will be available online. When people can be freely enthusiastic about their interests and favorite activities or brands, they want others to join in as members as well. A virtual community will make retention easy and cheap, eliminating the cost of acquiring new members and customers.
Increase revenue
Branded online communities will help you generate revenue by building brand awareness, increasing engagement, and providing data for further strategies. Online community members will discover more about your organization and discuss it with each other. This is how you build awareness and increase engagement within your community.
Then you can detect potential members or customers by analyzing the community activities. Depending on the results you can develop strategies and solutions. Feedback from your community members cannot be underestimated. When they feel they are heard, they will be more likely to stick with your organization.
Communities can also be monetized. Some creators monetize their online communities through subscription-based models and paid memberships. This way, exclusive community members can access premium content.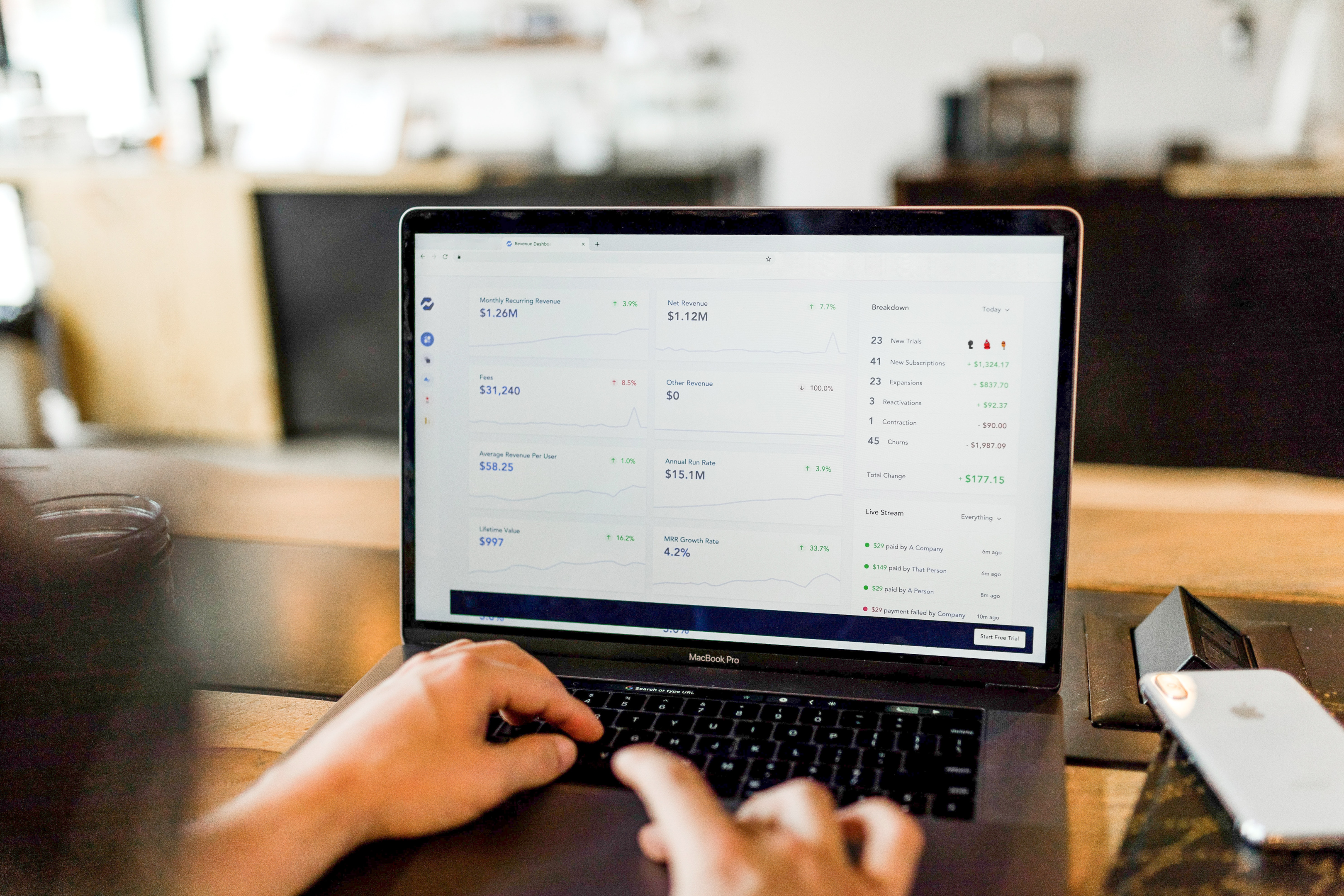 Create user-generated content
User-generated content can be created through posts, discussion forums, articles, and updates that are indexed by Google. When people search for solutions or ideas to their problems, your community will show up in the results. As your user-generated discussions grow, the community grows in search authority, content, and relevance, boosting leads, and brand awareness.
Increase your control
When you use a social network, your control has limits. For example, Facebook released an update to decrease the visibility of business pages' organic content to increase paid advertising. So, a third-party update can make significant changes in your strategy. But, with your own community, you will decide every step you take. You don't have to worry about updates or anything.
Provide privacy and security
When you have your own online community, you can provide more security and privacy compared to using a social media platform. You can build a private online community where you decide your members of the community. Also, member profiles and member information can be securely stored in your database without sharing with a third-party platform. These two increase privacy and security, which can be vital for some communities.
5 Types of online communities
There are different types of online communities depending on their purposes and structure.
1) Social Community
This type of virtual community is not formed out of professional needs. It is basically based on creating social connections. Social community members connect with people who share similar interests. Members usually discuss and share their interests, hobbies, and social groups.
Social communities are the easiest to recognize because most online communities are social communities. Members come together to chat and have fun. Social communities are mostly about sharing insights and experiences.
Brands can build social communities and create loyal brand advocates. They can gain important insights into customer opinions and experience. This way, they can develop better marketing strategies.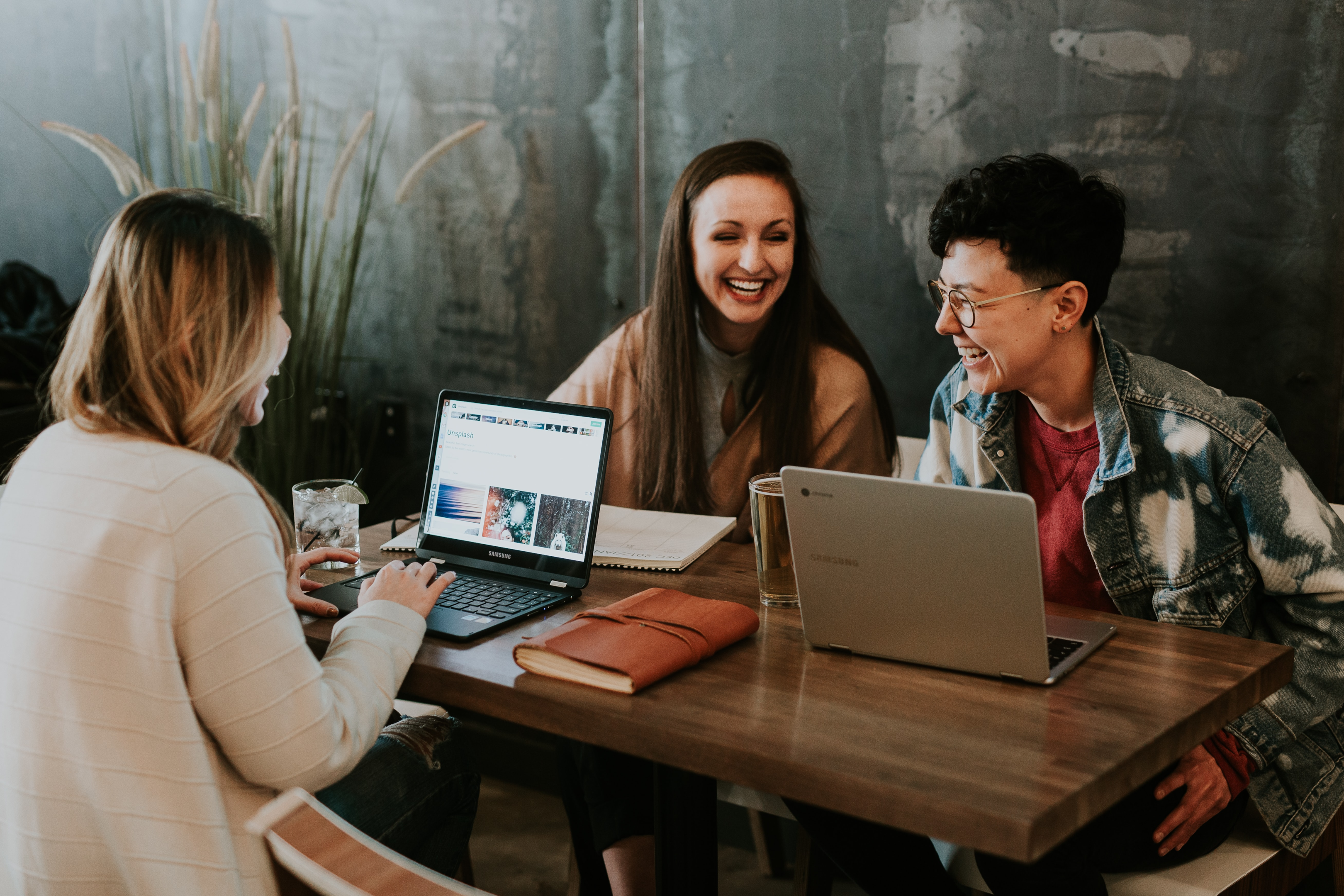 2) Brand Community or Branded Online Community
One of the most common online communities is the brand community. These communities are built around a brand or business. The purpose of the brand community is to build a meaningful connection between a brand and its customers.
In this virtual space, members of the brand community can share their ideas and experiences about a product of the brand, tips, and tricks. This is a great way for brands and businesses to increase brand awareness and loyalty.
3) Membership Community
Membership community is a community that is formed to provide exclusive memberships. Members are offered exclusive materials, resources, information, and support.
There is usually a membership fee to become a part of the online community. Often, members are invited to join and admitted to the community. Once individuals become members, they can access premium content and resources.
For example, if you are an online course instructor, you can create a monthly subscription that allows students to access your course materials and videos. This is a great way to monetize your content. For further reading on this, you can check out How to Monetize a Community and How to Create an Online Course.
4) Community of Action
If a community is gathered around a common cause, they become a community of action. The members of this type of community want to make a good change in the world. They are mostly managed by a nonprofit organization and volunteers.
The members are often promoting a cause and put efforts into this certain cause. They organize volunteering events, fundraising events, and collect donations.
5) Learning Community
Learning communities are formed around knowledge and learning. This type of community aims at learning and sharing knowledge, and allows learners to ask questions, discuss, and exchange ideas on topics.
These communities not only promote learning but also encourage and motivate students to learn more. Learners can also share materials.
What is a branded online community?
As we explained above, branded online communities are nothing different than an online community in a broader sense. Yet, the main difference is that the members are defined as a "group of people of a professional network".
Why You Need a Branded Online Community
First and foremost, brand communities are great for developing marketing strategies. They can receive significant feedback from their customers about their company image, products, and customer service. 
Secondly, brand communities help companies to gain loyal customers and increase their sales. Also, companies can reduce their marketing costs by building an online community where they can engage meaningfully with their customers.
Lastly, we live in a technology era where everyone is online. Companies can reach out to more people compared to billboard advertisements. Communities are a great way to attract new customers.
What makes a great online community?
Online communities are important whether they are brand, learning, or social type. There are some key characteristics of successful online communities:
1) Successful online communities promote community engagement
Engagement is one of the important keys to a successful online community. Great online communities not only make announcements and advertisements and stay back but also encourage the community to engage.
It is important to strengthen community bonds to establish a stable organization. Community managers can encourage engagement through conversation starters, discussion boards, rewards, and competitions.
5 Ideas to Increase Community Engagement offers great ideas to increase community engagement!
2) Great online communities access excellent content
A successful online community should access relevant, well-designed content. You should provide your members with consistent and high-quality content, otherwise, your members will lose interest. Successful online communities tend to create such quality content on online forums as blog post consistently.
For example, if your brand is about yoga, your community expects to see quality content on yoga which is community's shared interest, maybe guides to yoga flows, equipment reviews, or even videos. This way, your community can keep up with the trends about what they care about.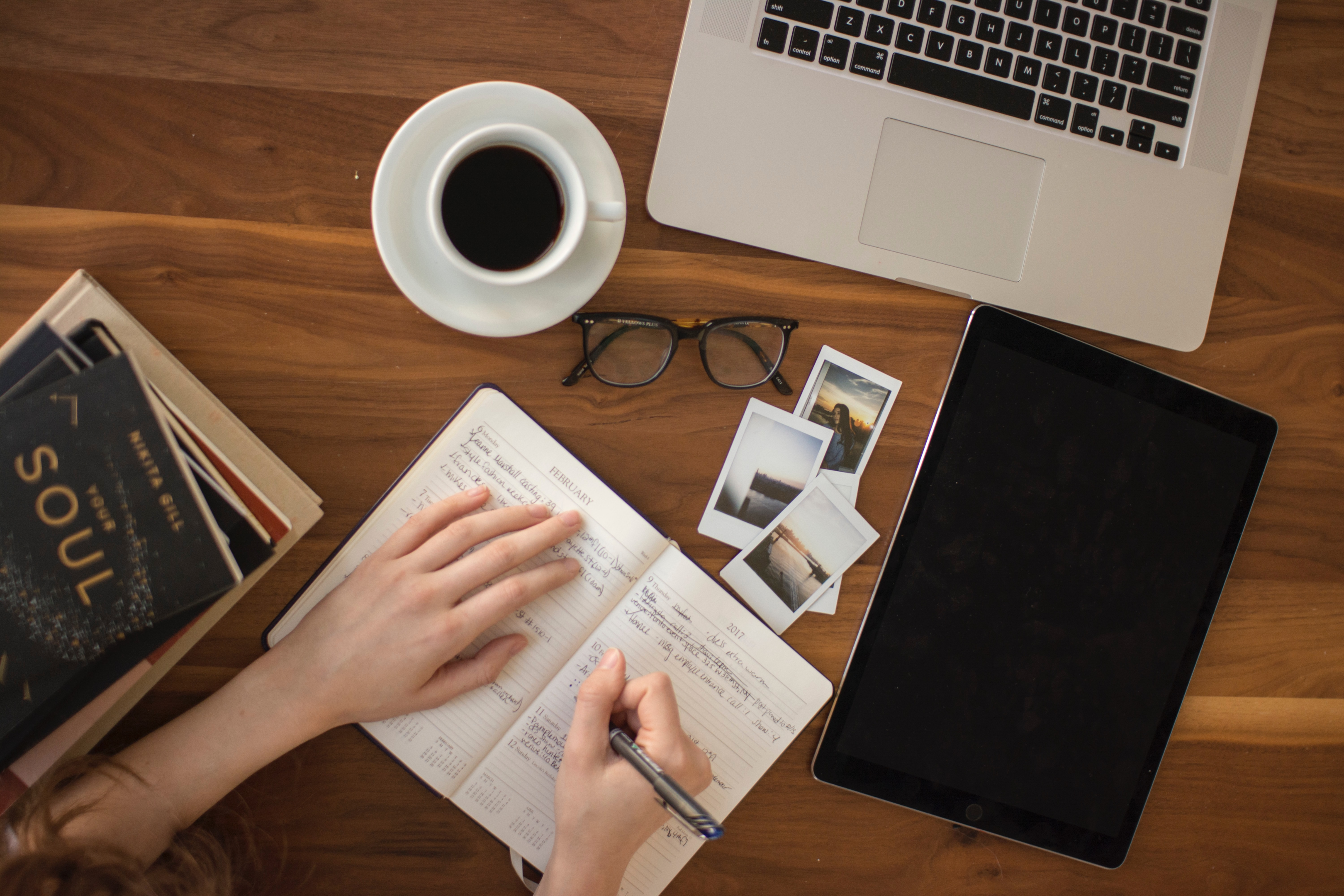 3) The community shares and promotes common goals
The very core of the community is shared values and purpose. The members are members because of these values and goals. Sport community members want to follow the teams and learn the places where they can buy their equipment. A cosmetics brand community member wants to learn the trend of beauty tips. Similarly, a student of a learning community wants to discuss the latest topic.
A great online community makes sure that its members' expectations of being a part of the community are met.
4) Great communities have efficient community moderation
Community moderation is key to having successful community management. Without good moderation, your community might feel lost in the community. It is a good idea to document community rules to highlight expectations from the beginning.
A good online community moderator should be able to handle important tasks for better community management. These tasks include controlling discussions, maintaining order, and encouraging members to engage, express, and give feedback in conversations. Members of a community that is effectively moderated will feel more comfortable engaging.
Features of most online community platforms
You can build an online community by using an online community platform with ease. Online community platforms, or online community software, are basically the platforms where you can manage, engage with, and grow your community. these online community platforms offer community features for successful community management, including tools for online engagement, online learning, private messaging, and knowledge sharing.
There are so many options out there. You may think that the best online community platform is the most rated and popular one. But in reality, that is not the case. The best online community software is the one that meets every need of your community and serves the purpose of your virtual community.
However, there are important community features that you should consider before choosing a community platform that most online community platforms offer:
Detailed reporting and analytics: To gain useful insights into community activities, reports and analytics are essential.
Customer support: Customer satisfaction is everything. Happy customers mean a strong brand/organization/community. Customers should reach out to people who can help them solve their problems whenever they need.
User-friendly interface and ease of use: Make sure your community can easily use your platforms and participate in community activities. Otherwise, you can lose some of the community members.
Discussion boards: Engagement is the key to a community. Having a space where community members can share their opinions, pictures, or videos will boost engagement.
Secured Member Database: Security is vital. So the member information. Creating a secured member database is a must to create, filter, manage, and update member profiles.
How online community platforms differ from social media platforms?
Online presence is essential for organizations to survive. Brands, organizations, and individuals have some options for online presence: Social media networks, online community platforms, and websites. Most of the time, using online community platform is more beneficial than using a social media platform like Facebook group. Though both platforms have similarities such as having a communication channel and providing engagement tools, they have differences as well.
So, what is the difference between social media platforms like Facebook or LinkedIn groups and online community platforms?
Online community platforms offer:
More security: Unlike a social media platform, an online community platform allows you to have more control over your members' privacy and information. You can keep your community private rather than public to give your members more privacy to engage.
More insights: When you use an online community platform, most of them offer detailed reporting and analysis about community activity. You can learn more about your own community and understand your users in a meaningful way.
Better management tools: A social media platform like Facebook have limited management tools. With an all-in-one community platform like Raklet, you will have built-in engagement and management tools to facilitate your community experience.
More control: Social media platforms can change their rules and user controls and your members have to go along with them. But, a community platform allows you to customize according to your needs.
How to build a community online?
Now that you know what online community is important for the success of a brand, business, or any type of organization, it is time to learn how you can build a community online. We have a brief introduction here for launching an online community. How to Build an Online Community is a detailed guide that you can go through.
There are 4 main steps to launching a new online community:
1) Define your purpose
First and foremost, you need to clearly define your community purpose. There are some questions to understand your purpose:
Why are you building this online community? Are you a branded community, social community, or membership community?
Will you seek volunteers and organize fundraising events?
What is your passion?
Defining your purpose will help you define common interests, and find the right new members.
2) Point out your needs
After defining the purpose of your online community, you need to point out your community needs and prioritize them. Ask yourself:
Do you need one community manager or more for good community management?
How customer experience is important for your community?
Do you need a membership website for your community?
Do you need a customer support team?
Do you need to organize fundraising events?
3) Plan your strategy
Your purpose and needs will create a rough guideline for your strategy. Now you need to decide how to interact with your community. Online community platforms are a good choice to start your online community because they offer key features. Especially, if you are a branded community, online community platforms can be quite beneficial to grow your audience.
You can access important community features with an efficient online community platform. These key features include accounting, engagement tools, payment processing, events and ticketing, and customer support. You can ask yourself:
Does your community need online spaces to interact online?
Will you use an online community platform? What are the key features you will need?
How will you monetize your community?
How you will promote your community?
4) Promote your community
Promoting your community is important to build and grow your community. You can make a paid promotion on social media accounts. This will attract more members to your community.
Alternatively, you can send out "invite your friend" messages to your current members without paying anything. You can make incentives to encourage your members to do that. Your incentives may be anything, a discount coupon code or a prize.
Build your online community with Raklet and start your journey

Raklet is an all-in-one online community engagement platform where you can engage with your community in a meaningful, digital way while you can fully focus on your goals. Build, grow and monetize your audience through memberships, newsletters, and other digital tools. Raklet offers extensive features for better community management. If you need more, Raklet can be integrated with more than 4000 apps, so we know we got your back.
Our features include:
A powerful CRM that enables you to control all of your community from one single platform. Create individual member profiles that they can update at any time. Spend less time organizing, managing, and analyzing your member database. Easily filter your contacts, import, export, and manage your members effectively. 
Custom membership forms so you can collect all necessary information with custom fields added to your membership application forms. Use our personalized forms to categorize your members, create fitting membership plans, and analyze real-time applicant data.
Automated renewals allow you to set up automatic membership renewals, or manage them manually. Create reminder emails about the due dates or cancel memberships in case of unsettled plans. Automate the processes that would cost you a lot of time, effort, and money otherwise.
Communication tools for sending out newsletters, emails, and SMS to keep your community up to date. Connect with your members through different channels and discussion forms whenever you want. Send personalized mass emails to keep in touch.
Digital membership cards will increase the community's bond with your organization. Create individual membership cards showing that they are an important part of your community. Scan their QR code to check them in to events.
If you like to know more about Raklet, you can schedule your demo to talk to one of our specialists.
Don't forget to check these articles out to read more about online community: