Community apps are digital platforms that enable members to connect with others who share their interests, access content they like, and engage in meaningful conversations. Building online communities allow brands, corporations, and content creators to interact more personally with their followers, boost membership, and monetize the community. A community app is required to create an online community. Because with a community app, you can create your community, engage with it, and provide a unique experience. This article explains why you need a community app and what features to look for in a community app.
Why Do You Need A Community App?
With a community app, you allow your members to interact with one another and your organization. You provide a secure and private space to discuss their interests, ask questions, get answers, and access exclusive content and offers. As a result, they get the chance to have an influence and a say in the direction of their favorite brand, association, and community.
You may provide a private space for your members through socials like Facebook or an email list. Most of your members must be already using social media platforms, so there will be no transition process. That'll be a free option, too. So, you may ask, why should I use a community management app? Let's talk about what a community app offers that social media doesn't.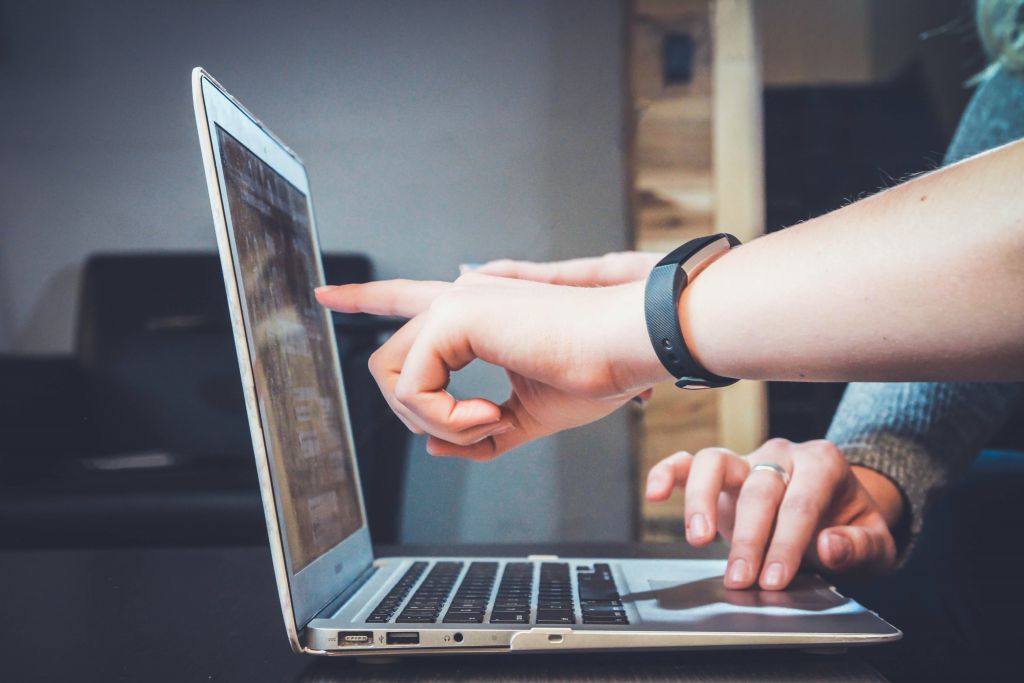 Creating social media groups is one of the most common community management methods. However, most of the time, it's almost impossible to give tiers or share exclusive content with your members through those groups.
Similarly, gathering data is another difficult task in conventional community management. You'd love to see your member profile so that defining a target group is more effortless. With the help of an all-in-one community management system, you can easily create charts, go over reports and develop a better strategy for your business.
5 Features to Look For in a Community App
Now that you know why you need a community app, the next step is to select the best one for your business, or your organization. There are several factors to consider based on your specific needs. Here are a few things to consider while choosing the best community app for your needs.
1. Messaging and Discussion Boards
One of the foundations of a community is the conversation between its members. Messaging and discussion boards are great for your members sharing ideas and interests more than you addressing them. Moreover, your users will enjoy the ability to send images, audio, files, and other types of media to one another. Just in weeks, a feature-rich chat software development kit can help you connect with people and build an engaging messaging experience. Check out features like private messaging, forums, and discussion boards to ensure the community app meets your needs. It may take some time to find the best option for your community; however, it's worth the time. The right community app can make a significant difference with time.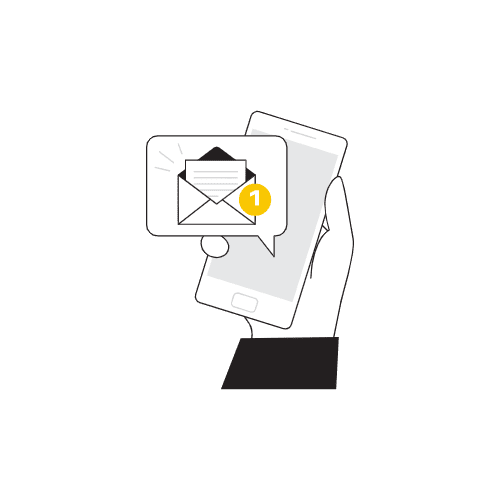 2. Gamification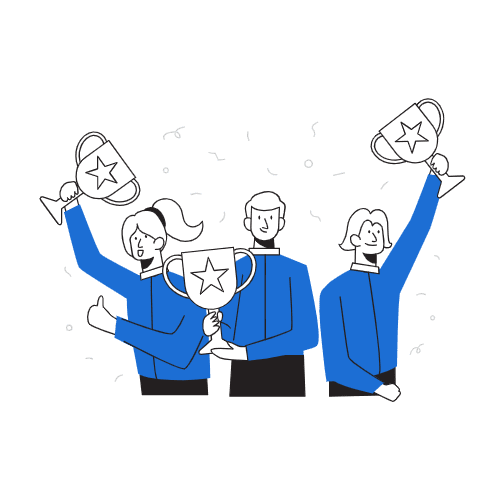 Gamification has been one of the thriving features in mobile app development for some time. It's a highly successful technique to increase member engagement on a community platform and reward the most active contributors. To encourage community engagement, you may gamify your app by creating a points system, rewarding users, and organizing monthly or weekly challenges. Users may gain points by participating in discussion boards or earn a badge the first time they join a group with other members.
3. Integrations
If you work, create, or communicate online, most likely, you are already utilizing a few tools. When choosing a community app, look for integrations with your most-preferred platforms. Can you connect it to your website, CRM system, or other essential platforms? If the answer is no, the effort may be more than it is worth. This becomes more important as you start expanding. Consider your community app's inability to collect membership data or link with a CRM. Managing your community may become a nightmare when you reach more than 10,000 people.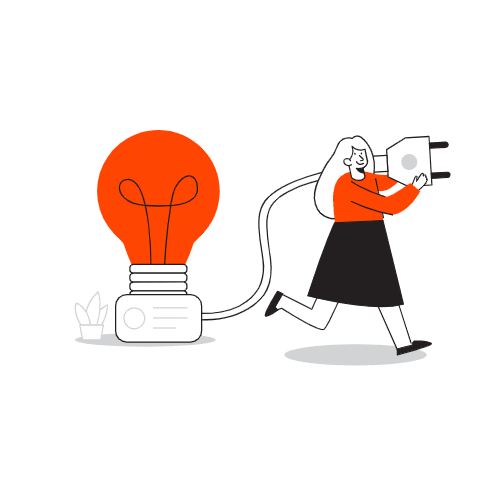 4. Personalization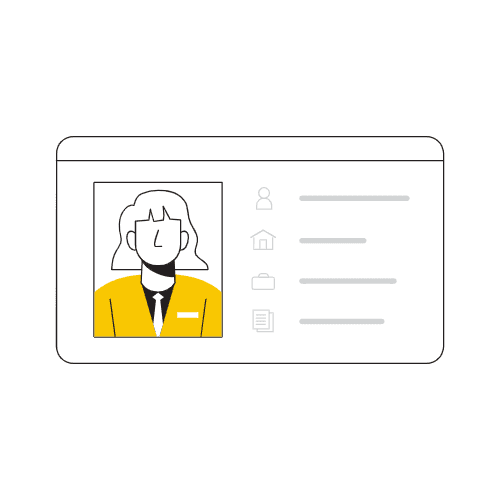 Members want to be identified as individuals, and most would see you favorably if your mobile app remembers who they are and their past behavior. Profile personalization will assist you in delivering that experience. Making your community platform simple for members to find groups they might be interested in and receive alerts on discussion boards they've engaged in significantly increases the chance of engagement.
5. Pricing
What is the price? This might be the first question to answer when choosing a community app. We've already discussed free community management options, such as Facebook groups. So, if you're buying service for your community, that should be worth spending. Most community apps provide several pricing options based on the features you want or the number of users you wish to manage. Determine which features are essential and how large your community can expand.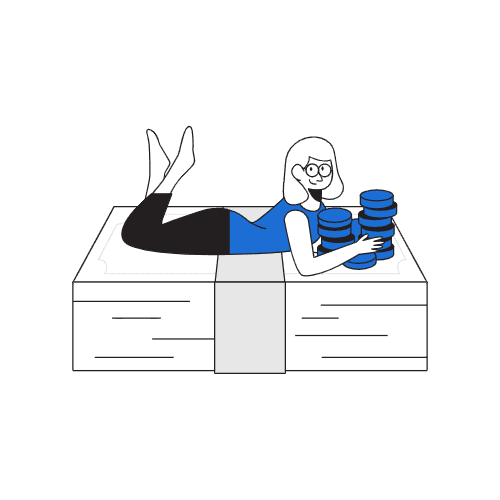 4 Best Community Apps of 2022
Here are the best community apps of the year based on user reviews. For more detailed information, you can visit their websites.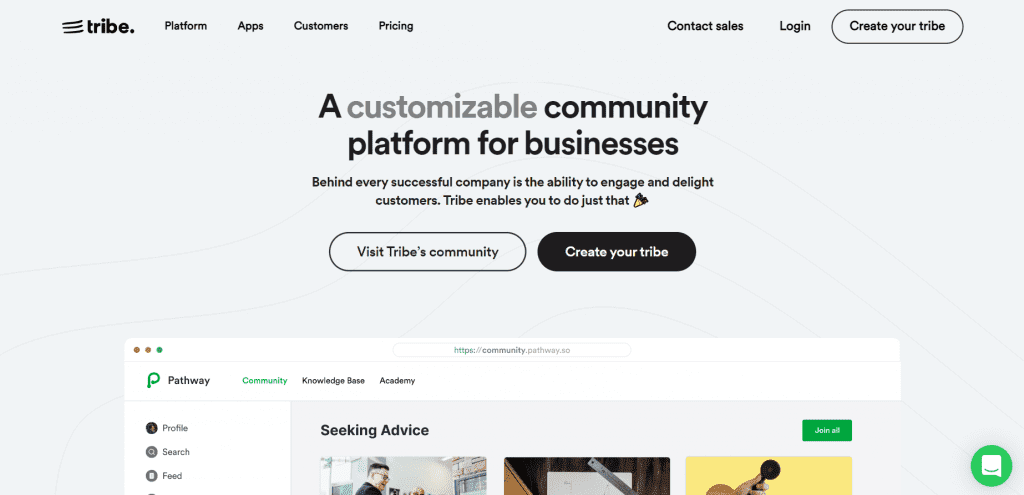 Tribe is a cloud-based community platform that provides great social media practices to a new generation of communities. It enables organizations and brands to build personalized online communities and employ gamification technologies to engage and retain customers. Members may post questions and polls, vote, leave comments, and upload media. You may also build your community using integrations, widgets, and API. For a more detailed review, visit Tribe Alternative Raklet.
Price: Starts from $99/month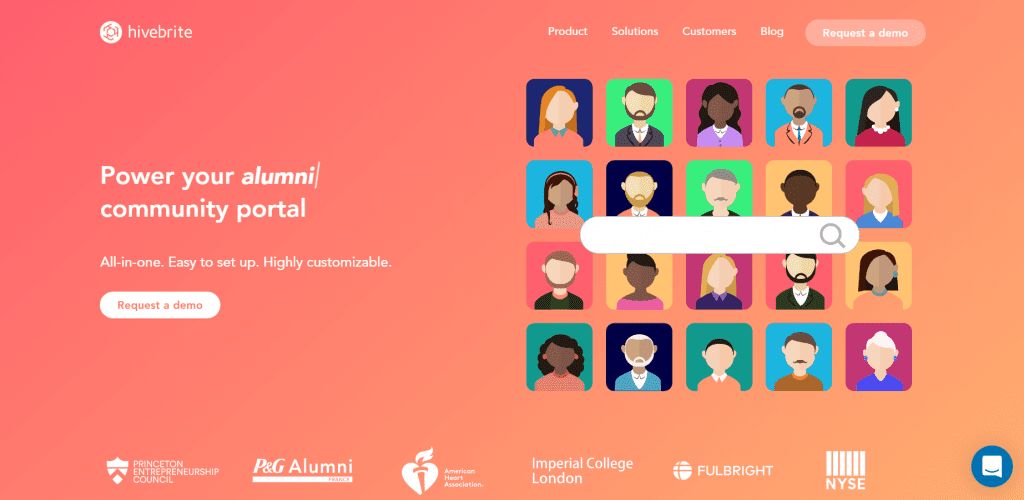 Hivebrite is a community management service used by various groups including university alumni, corporations, and associations. Clients may use the platform to increase brand engagement and networking. It also offers a robust set of capabilities for engaging and managing its members. Hivebrite clients have complete control over their platform as they can personalize their page, establish user rights, manage content visibility settings, and more. For a more detailed review, visit Hivebrite Alternative Raklet.
Price: Starts from $500/month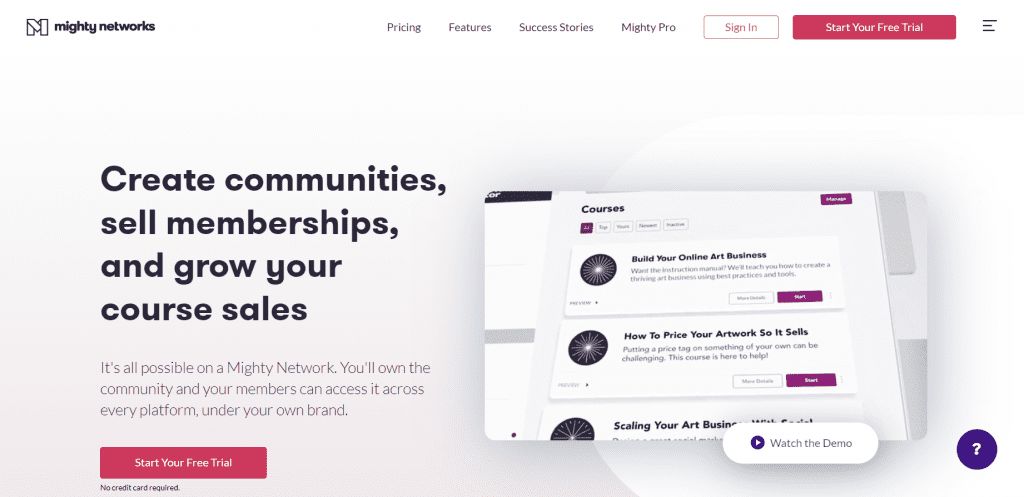 Mighty Networks is a membership software and online community platform company that focuses on mobiles. It is one of the most well-known software companies among content creators. Users can add online classes, events, tiered membership options, and other features as needed. For a more detailed review, visit Mighty Networks Alternative Raklet.
Price: Starts from 39$/month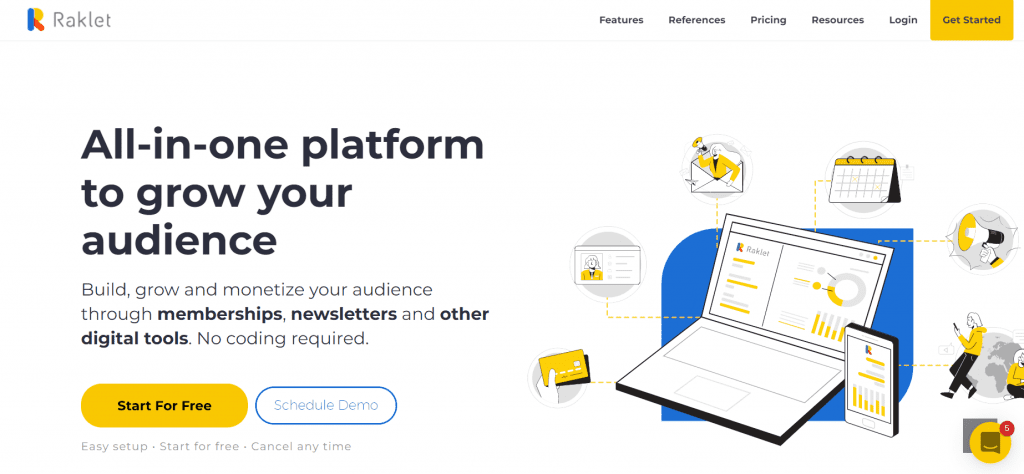 Raklet is a community engagement platform that connects to over 3000 apps to help users manage their communities more effectively. You can manage your members and personalize their profiles and application forms. You may send emails or SMS to communicate with them on mobile. Raklet is available on all platforms, so your members will have no problems connecting to your site.
Raklet users may also collect donations and membership fees, plan events, and sell tickets. It is an all-in-one platform that allows you to manage your community from a single place. You may send premium newsletters to only your paid members, or you can personalize your content by controlling who sees what. Want to learn more about Raklet? Schedule your demo today!
Price: Free or starts from $49/month
If you'd like to learn more about community management, check out these articles below: