Have you ever thought about creating your social media app? We know – it sounds hard. But, it's not impossible, especially with the right directions and tools. This article will go over what social media apps are, how creating one for your own business can help you, and how to make a social media app in 5 steps. 
What is a social network and why should you build one?
A social network is an online community where individuals may connect with others who have similar interests, backgrounds, or real-world ties from many walks of life. Although its primary purpose was to let people connect with one another, they are also effective marketing tools. Users may notify individuals in their network about events that are happening online or in the real world by sharing postings, thoughts, images, videos, and other media.
A social network's essential features include an activity feed that shows all of the most recent posts from friends or groups, a messaging service for direct communication with users, and profiles where users can list personal information like their name, age, or profession and are typically accompanied by pictures, videos, and summaries of their most recent interests or updates.
Social media apps provide an intuitive user experience, a public venue to interact with individuals from all over the world, and the chance to participate in debates.
What is a Social Media App?
A social media app is an application designed to connect people through their mobile devices. With the steady increase of people using their phones day by day, a social media app is essential in helping people bridge their gaps. They connect users to a wide variety of content, as well as to each other. There are also essential features of any social media app that increase communication, such as likes, comments, and private messaging.
Using social media to connect to other people is more relevant and valuable than ever before. With a few simple decisions, you can create your app and share your unique ideas with others.
Two categories of features make up a social media app:
Basic: Posting, liking, and commenting are some examples of the core/basic features of a social networking program. Every time your app is opened, the user will utilize them. Other names for these characteristics are core functions and fundamental acts.
Secondary: Although users may not use these extra features frequently, they nevertheless find them valuable in their social media apps (e.g., searching for friends). Because users don't frequently need to access them, they might be regarded as secondary, albeit they might still do so if necessary (e.g., finding someone from their contacts). You may refer to these characteristics as secondary acts.
​​5 features that any social media app should have
There are many features that a social media app should have but here are a few essential ones:
Customization: There should be a means to customize the services offered. The following features of a social media app should be available: photo effects, backdrop colors, editable biographies, links, shareability, and content discovery
Feeds: Users may share posts, user-generated stories, audio, video, presentations, and images via feeds.
Post creation and interaction: A social media app's main goal is to inspire users to post content. A social network app can only succeed if the users actively utilize the platform, either by posting their own content or responding to what is posted by others in their network. This makes it an essential component of your social media app.
Advertisements: To integrate advertisements and other relevant services, developers must have access to specific tools.
Third-Party Integrations: Because the app store utilizes sensitive user data, developers should only connect third-party services from reputable sources.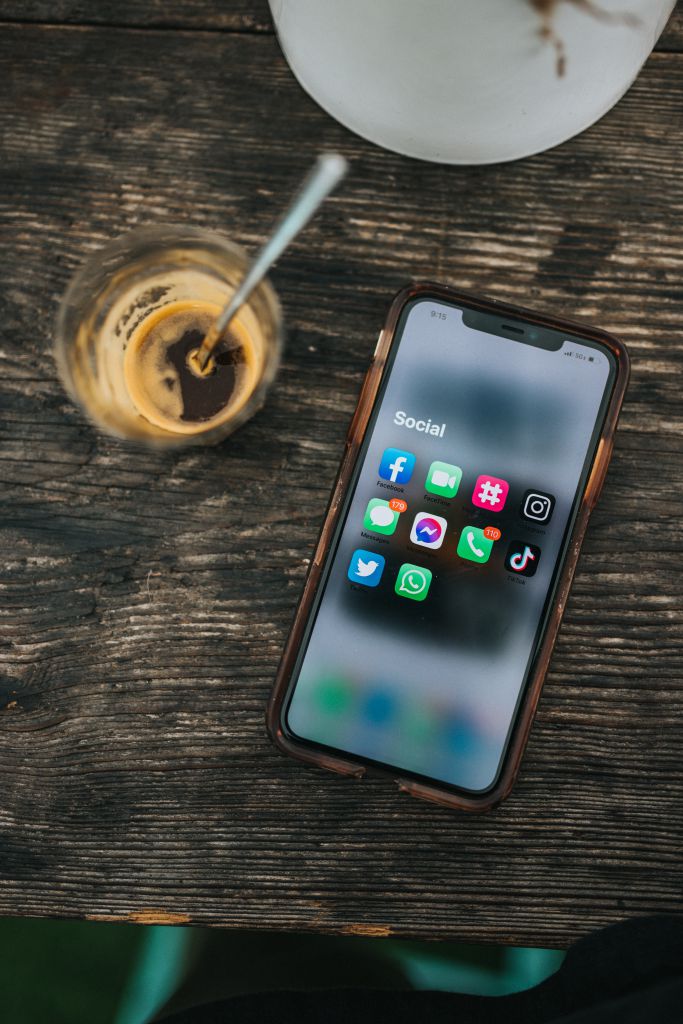 Why You Should Create Your Own Social Media App
Most people scoff at the idea of creating a social media app because they usually think of industry giants like Twitter or Facebook. But you don't have to become as popular as them to have a successful social media app; you just have to be able to bring people together. Here are some of the reasons why you should create your social media app:
Create a community around a certain topic, cause, niche, etc. Or, you can just try to build a general one.
Increase the reach of your audience.
Develop the building blocks of your brand.
Create a medium for self-expression.
Bring forth easy-to-use engagement opportunities for your app users.
Generate business opportunities for like-minded people.
And many more!
How To Make a Social Media App in 5 Easy Steps:
#1: Decide on your motive.
Before you learn how to make a social media app, you should first determine the general direction that your app will be taking. Focus on your app's specific benefits, and what kind of people you'll market it towards. Avoid being broad or generic with your decisions: The more targeted your audience is, the more likely you'll be able to create an audience that interacts with your app.
#2: Do market research.
You may have had a great app idea, but you should also be realistic regarding if it can create an audience around it or not. As we said before, starting this by trying to cater to everyone will only end in disaster: Trying to become the next Instagram is not a realistic goal, because Instagram already exists.
Instead, decide on your motive after doing market research. Looking at what your competitors are doing will help narrow your scope. Compare your ideas to what's already out there, and figure out what's something unique that you can offer. Who are they marketing their app too? Which features have they included? What worked for them, and what didn't? These are all things you should research beforehand. After all, you'll need to create a solution that meets a particular need or improves an existing one.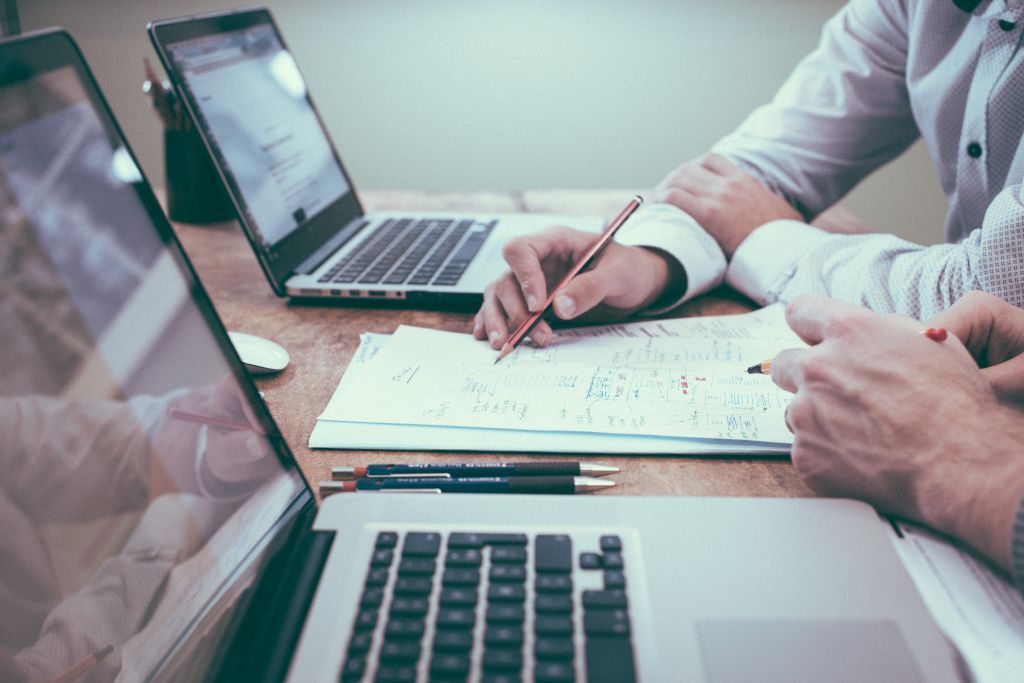 #3: Choose your features.
Now that you have a general idea of who your social media app will serve, it's time to choose which features it will include. This is one of the most important steps before development because it will determine the entire design of your app.
There are a few key features that any good social media app should include. The most basic ones are:
The ability to post text and media.
The ability to interact with others' posts, i.e. with likes, reactions, and comments.
Individual user profiles. Usually complete with usernames, display names, profile photos, a short description, etc.
Other interaction tools such as private messaging, threaded comments, discovery features, etc.
Keep in mind that, though interaction tools are key in any social media app, you should stay away from adding too many features. Be wary of extra things that can make the user experience more complicated. You want your audience to easily open the app, create posts, and interact with each other's — there's no need to keep adding more and more for the sake of being different. In addition to complicating the user experience, with every new feature you add, you will also make the app-building process much longer and more difficult.
#4: Decide on your budget.
The only step left before making your social media app is to decide on your budget. This should be fairly easy now that you have a clear idea of the general scope of your app and which features it will include, as well as a point of comparison with your competitors. Look into your options, and try to come up with the best possible solution for your business. But let's face it: Developing a social media app isn't cheap. You'll have to be prepared to spend anywhere from $10,000 to $100,000 or more to get your app up and running. So you should be fully conscious before deciding to take action.
#5: Start developing your app.
Now we're onto the most tedious, but important part: Making your app. There are two main ways you can create a mobile app: Hiring a team or choosing a software service. Both have their own pros and cons, so let's explore them together. 
Hiring a team of app developers:
The first way to build a social media app is to find and hire a custom development firm. You can typically find firms by asking friends and people in the business, researching successful apps you admire, or using other platforms where firms look for new projects. Try using places like LinkedIn, for example.
Hiring a custom team of developers to make your social media app can help you create exactly what you need, with all the specific features and quirks. However, as it will be built from scratch, this option will take a very long time in comparison. This is also obviously the more expensive choice since you will most likely have to pay an hourly fee for a large team of people.
If you believe you have the budget and the time, go for it. But make sure you've picked the right team or firm, and watch out for risks and security issues at every step.
Using a software service:
Nowadays, there are a lot of software /services/platforms that can help you create custom apps. Some membership management software (like our software Raklet) can create custom-branded mobile apps for your organization or community. Most of this software doesn't require you to have prior knowledge of coding and usually features drag-and-drop tools so you can easily build an app. They will also handle the heavy lifting; such as maintenance, bug fixes, updates, etc., so you can focus on driving your organization forward. 
The biggest downside is, as you can already probably tell, they're not the most customizable. If you want to make a social media app that's really unique, you probably won't be satisfied with using templates. But keep in mind that these templates exist because they work, and they can create a nice stepping stone before you move on to an independent team.
Create Your Own Social Engagement Platform with Raklet!

You can use Raklet to create a social engagement platform that goes along with its own mobile app. This way, you can keep your audience engaged and informed on-the-go. 
Our app has all the features you'll need from a social media app and more: Individual member profiles, a newsfeed of announcements, discussion forums, the ability to like & comment, private messaging, custom digital membership cards, push notifications, event check-ins… Not to mention the sky's the limit when it comes to customizations: You need it, we'll build it! 
Schedule a personal call with us to see how we can help your organization thrive. Or, check out some of our other blog articles below: