GoFundMe Alternatives, Pricing, Reviews & Ratings
Whether you have a nonprofit organization or want to start a personal fundraiser, Raklet's online fundraising software is what you are looking for. Check out a GoFundMe alternative, Raklet, and see how it compares to GoFundMe to kickstart your journey!
Whether you have a personal cause or want to fundraise for charity, online fundraising is the best way to reach your goals. Unlike offline fundraising methods that require a lot of time and physical labor, like walking door to door to share your cause, online fundraising eliminates extra work while allowing you to showcase your cause to those who actually want to be of help. With comprehensive fundraising software like GoFundMe or Raklet, you can automate your fundraising process to reach your goals much easier. Now, let's see how Raklet and GoFundMe compare to each other.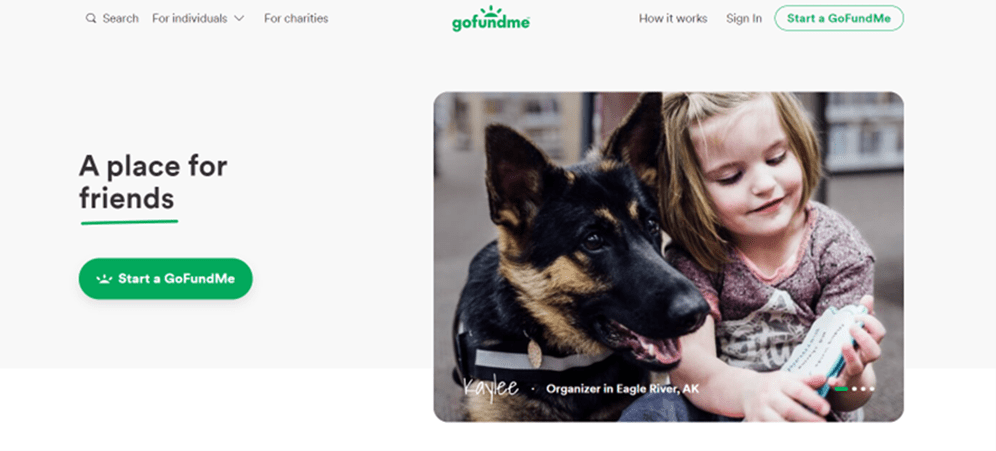 GoFundMe is one of the leading fundraising software on the market. Launched in 2010, they are based in California and have many offices around the world that help them operate in various countries such as France, the United Kingdom, Germany, and Spain. Their main goal is to help people raise money and provide them with simple ways to share their cause effectively. With their software, many people can easily hold fundraisers as well as give to charity. GoFundMe is surely a well-known solution, but this doesn't mean they are the best solution for everyone. So now, let's look at their features to see what they offer and what they lack.

It is great that GoFundMe is able to facilitate fundraising for charities and individuals in a very simple way, but this also means that they do not offer other useful features like CRM, in-depth analyses of donor actions, or a social network platform where you can connect with donors on a deeper level. Other than short thank you messages that you can send your donors on the software and flyers that you can print through the platform, they do not offer further services and focus mainly on facilitating the money transaction part of fundraising. 
Fundraising: The main feature of GoFundMe is its simple system that allows you to create fundraisers. GoFundMe makes creating an account and starting a fundraiser very easy with its intuitive interface. They also have video tutorials that can help you get useful tips about fundraising on their site. 
How It Works: After logging in or creating your GoFundMe account, you can launch your fundraiser in minutes by first clicking on the "start a new fundraiser" button. This button will take you to a page where you can decide on the specifics of your fundraiser, like the cause, goal, contact information, and more. Here you can tell your story with images, videos, or written explanations and even add links that will help you legitimize your cause. After setting up your withdrawals and sharing the needed details, you are all ready to withdraw your funds.
You can also embed a GoFundMe donate button on your website. With this personalized widget, GoFundMe makes it much easier for people to find your fundraiser not only on the GoFundMe website but also on your personal websites or blogs. 
Creating a GoFundMe account is completely free, and the system works with a fee system rather than requiring a paid monthly/yearly subscription. The percentage of this transaction fee is different depending on whether you are fundraising for an individual/business or charity. For individuals or businesses, 2,9% + $0,30 is deducted from each donation whereas the transaction fee for charities is 2,2% + $0,30. You can also optionally tip GoFundMe, but that is not a requirement.


GoFundMe has an overall star rating of 4.4/5 on one of the top software review sites, Capterra.  This seems to be a rather good rating, and most users express that they are happy with GoFundMe's intuitive design that allows them to use the system quickly. One con that has been mentioned, though, is that there could be more customization options like changing the layout or colors of the fundraisers to fit personal taste/branding.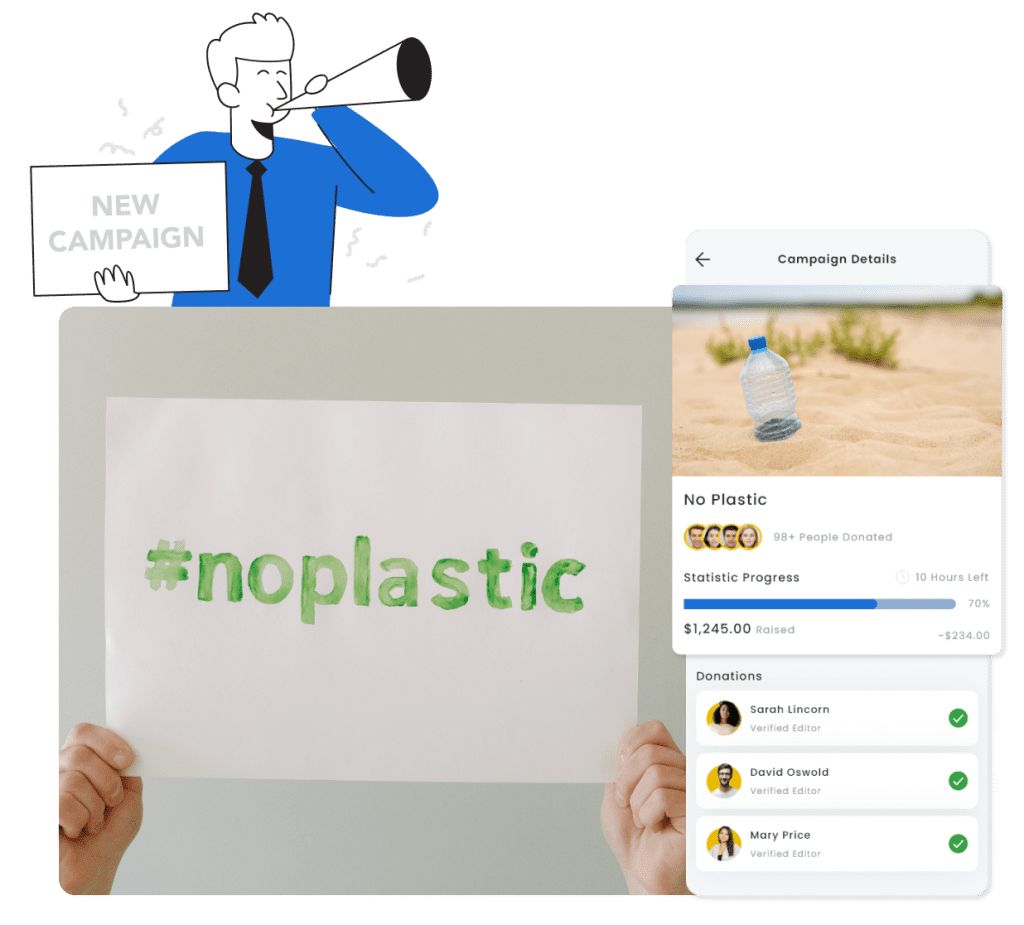 Raklet's powerful fundraising software allows you to streamline your donation process and hold as many fundraisers as you need. With Raklet, you can set up a goal for your cause and customize the payment modes. You can choose to set predefined amounts or let the donor choose the amount they want to donate. After creating your donation pages and entering the needed information, you are done!
One of Raklet's defining features is its robust CRM. With our CRM tools and in-depth reports on donor actions, you can always stay on top of things. By letting your donors create custom membership profiles or accepting them to your community with customizable membership forms, you are able to keep all of your contacts in one place. With this database that securely stores all custom membership information, you can categorize them with our advanced filtering, tagging, and search functions to extract any information you may need and draw the best roadmap for yourself.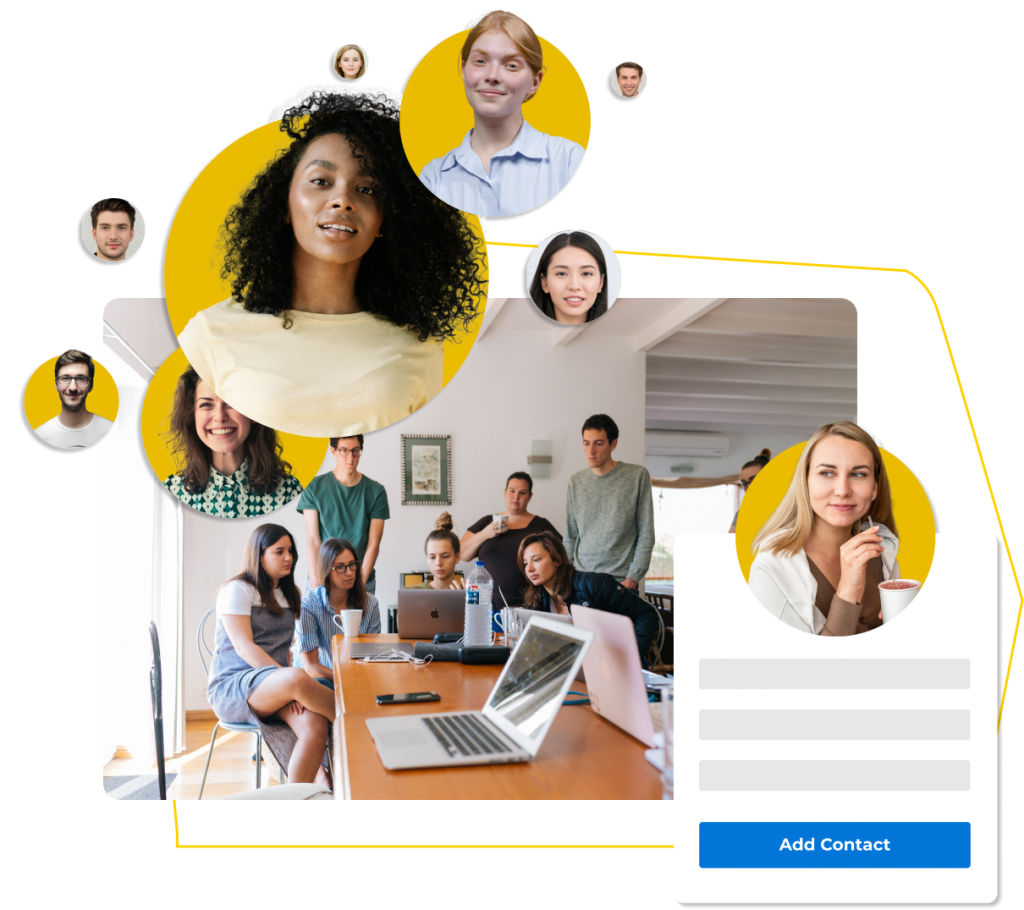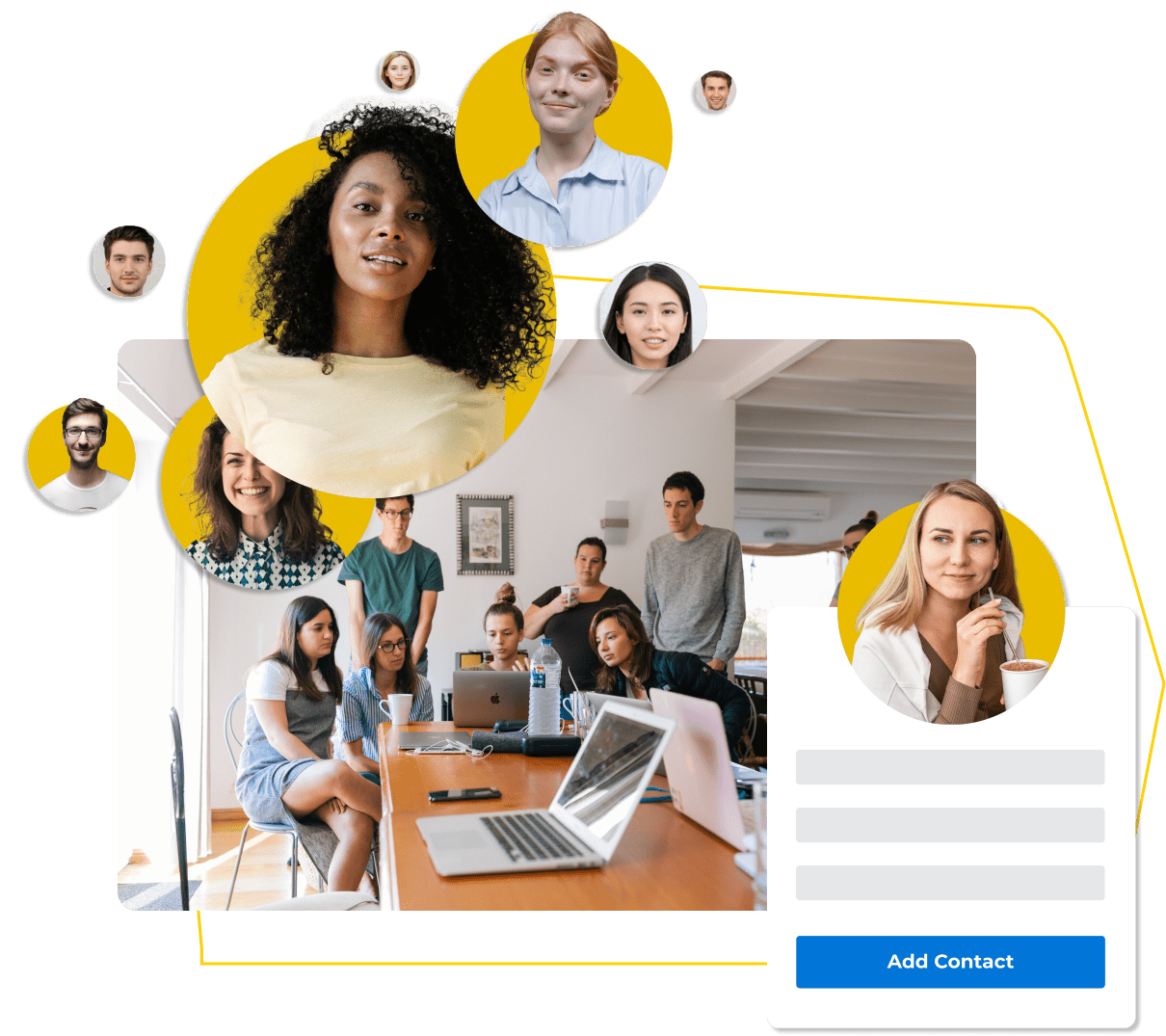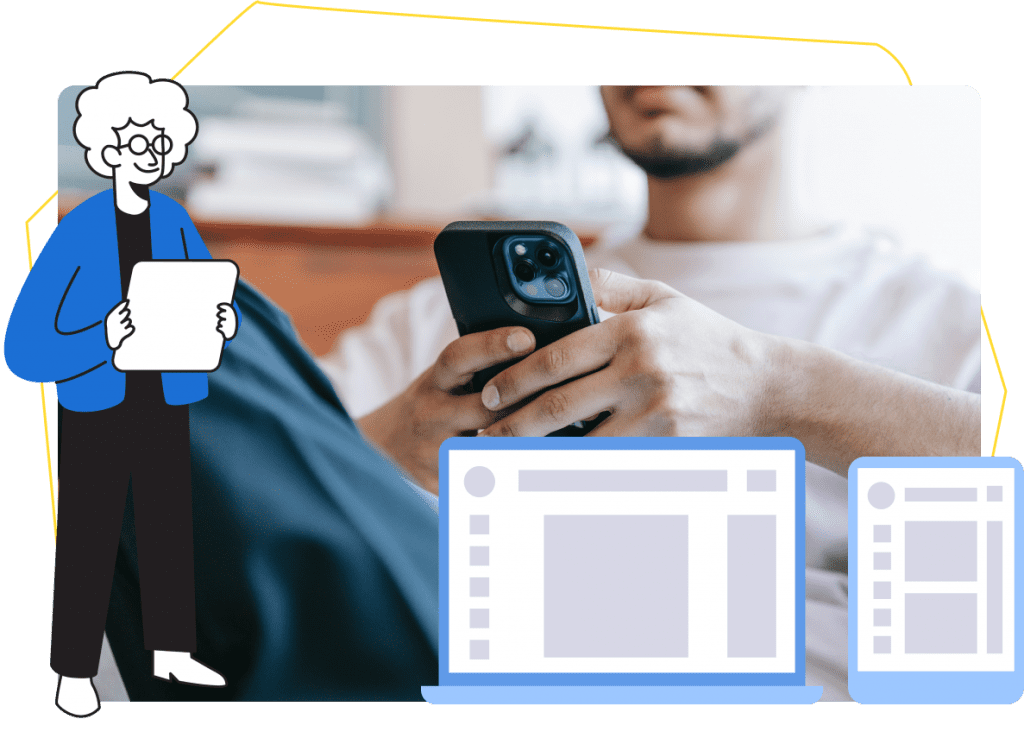 Your Raklet account is also a place for you and your donors to engage in meaningful conversations. On this social media platform you are provided, you can share everything from updates on your fundraisers to pictures and videos that showcase how the process is going. You can even allow donors/members to send each other direct messages! This activity in your community will not only ensure that your donors are actively participating in the process, but it will also draw more people in to help.
You are not confined to short thank you notes with Raklet. We offer to streamline and automate communication processes as well with mail and SMS automation. Using the platform, you can send reminders to your donors regarding their recurring or one-time payments, SMS, thank you cards, and even newsletters to keep donors updated. The enhanced communication between you and your donors is crucial for the well-being of any fundraiser, and Raklet takes care of all of it perfectly.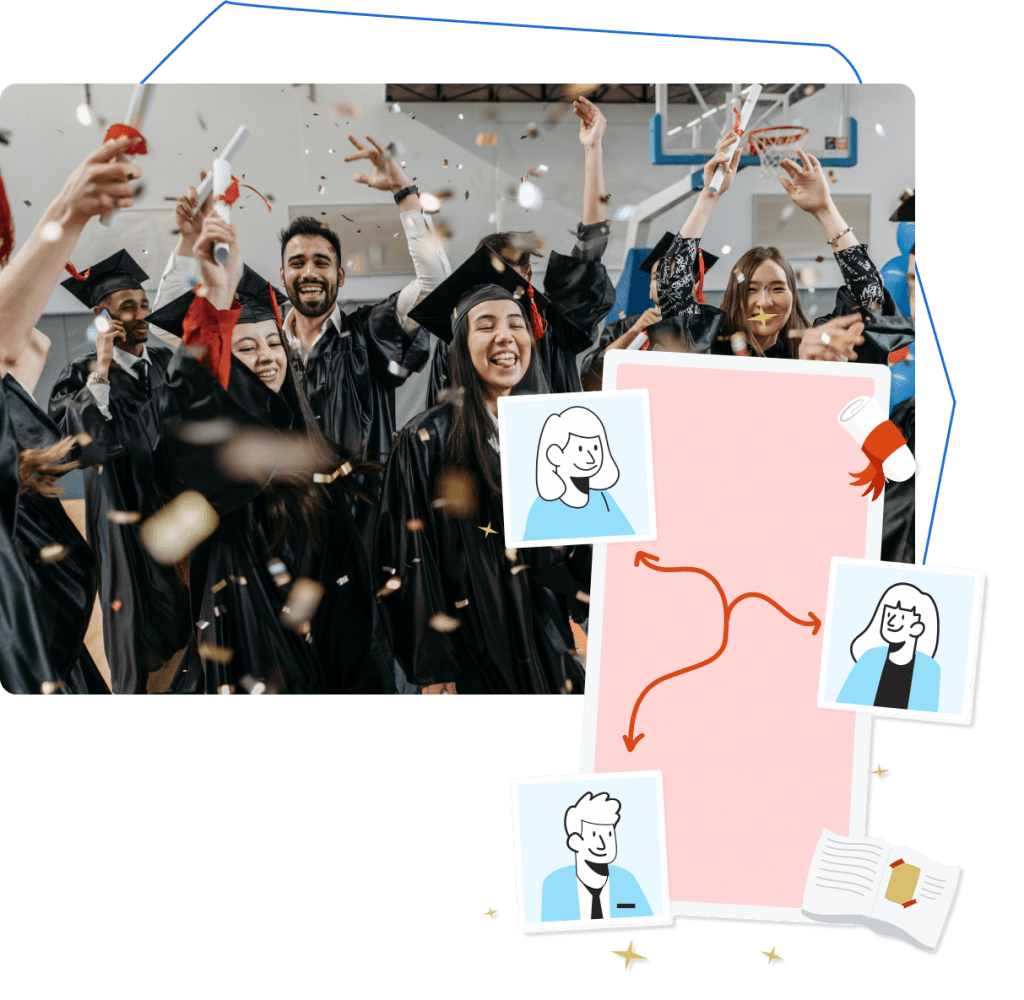 We believe in a transparent pricing policy without any surprises and showcase all of our plans openly on our website. Along with a forever-free plan that you can use with up to 50 contacts, we offer various paid plans that start from $49/mo. When it comes to transactions, we have varying amounts of transaction fees depending on your plan, and you can look into the details of our various plans, you can check out our transparent pricing page.  You can also get a free trial of our paid plans by scheduling a demo with one of our specialists.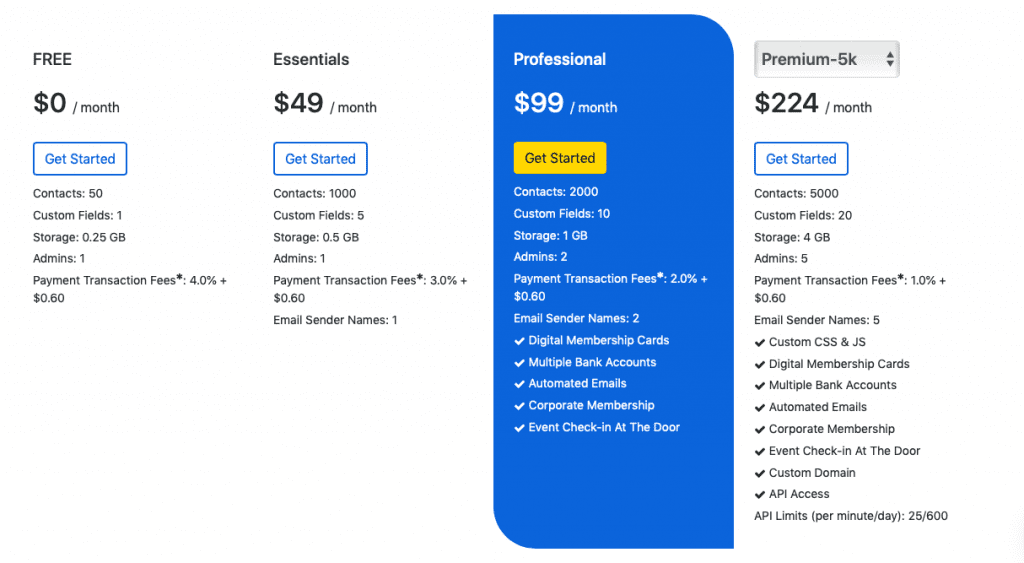 Raklet has an overall star rating of 4,8 out of 5 on Capterra, which makes it one of the top-rated software among its competitors. Our simple and intuitive interface hosts everything you need, and it is one of the most liked features according to user reviews. Users also express that our fast and helpful customer support and live support chat are of big help to our customers.
Don't listen to us, listen to what our clients say. You can read more reviews on Raklet on raklet on Capterra, SourceForge and GetApp.

How is Raklet better than GoFundMe?
You can see the comparison below:
Free with transaction fees or starts from $49/mo
Free with transaction fees
Don't listen to us, listen to what our clients say

Good membership software! I really liked the support responsiveness. They are on the ball, listen to your comments and try to integrate if the comment can bring value to their product.
Powerful event management software! Raklet's web and mobile apps makes it really easy for us. We create tickets for public and members-only, offer coupons to promote our events and check-in guests onsite.
I am satisfied. We manage the administration and communication of our associations thousands of members. Support team is really kind and help us solve problems quickly through chat or video call. We sell tickets and also crowdfund on the platform.
We publish digital cards for our members on Raklet. They can benefit from the perks simply by using mobile app or adding their cards to mobile wallets. Highly recommended.
As we were about to spend thousands to develop membership software, we discovered Raklet and saved. Raklet has a lean and well thought architecture that provides you the most important features you need for membership management. It looks familiar from day 1, easy to use without extensive training.
Create your account.
It's free for as long as you need.
Start for free & upgrade only if you need. Card not required.