Looking to increase engagement and donations from your alumni community? Raklet offers an all-in-one alumni management platform to help you build and manage an engaged alumni community.
With powerful features like event management, fundraising tools, and customizable membership plans, Raklet can help you unlock the full potential of your alumni network.
In this article, we'll explore how Raklet helped the Millennium Campus Network (MCN) alumni community achieve its goals and how it can help your community thrive.
See why MCN chose Raklet to manage their global organization with thousands of members, several events, and active boards. Countless features meet under one roof with available online support.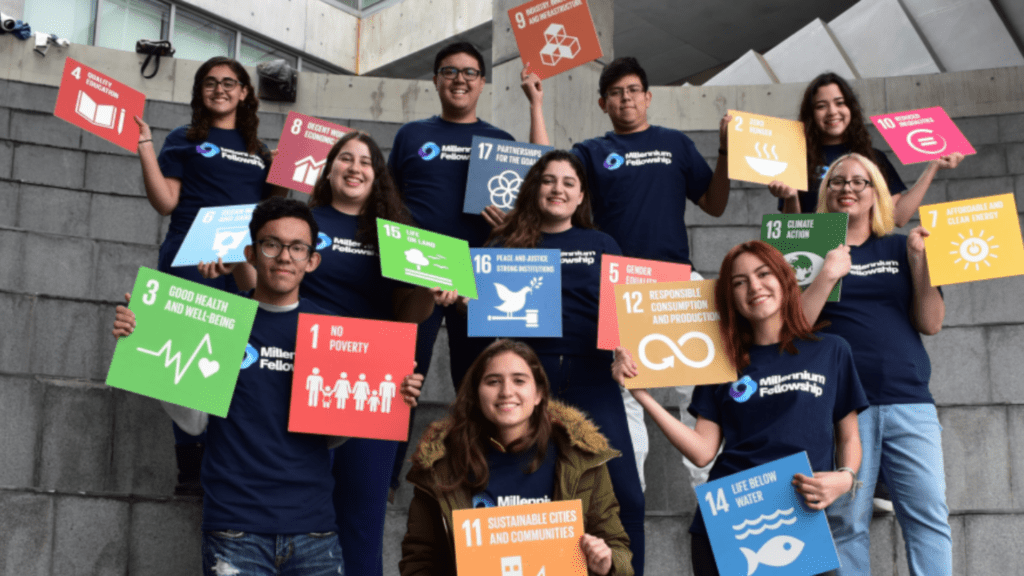 The Millennium Campus Network is a Boston-based, global non-profit that is training the next generation's leaders on university campuses across the globe through an innovative year-long experience, and they needed alumni management software!
They have thousands of students to keep track of, events that need managing, and a long list of alumni who'd like to keep in touch.
So, for MCN, the need for well-structured alumni management software was inescapable. Now let's see why they chose to go with Raklet: 
Why did MCN need community management software?
MCN had multiple needs that they wanted their platform to meet. They wanted:
to manage +4000 contacts and send them emails
their members to have their own profile pages where information about them can be stored
to create and oversee multiple membership plans and collect payments
to organize events, notify members, and sell/give away tickets,
to create posts that members or people who aren't members can see, like, share and comment on
to post jobs in different fields only their organization's members can view and apply for.
So, in the end, they realized the need for an alumni management platform that would make all of these possible under the same roof and make managing everything a piece of cake! 
Why did MCN decide to work with Raklet among many other alumni management platforms?
The reasons MCN chose Raklet as their alumni management platform can be listed below:
Raklet has the ability to integrate with thousands of apps, other social media platforms, and different tools. So no need to diversify, Raklet is an all-in-one solution.
Despite the rising popularity of automation in the business world, in Raklet, we understand the need for being able to talk to an actual person and get their assistance. Raklet offers personal touch in demo calls and technical supporting progress.
We know how financially challenging it can get to run an organization, let alone cutting a budget for software to manage it all. So we offer our services for some of the lowest prices out there.
When MCN saw that Raklet has it all and is affordable as well, they gave Raklet the green light!
How MCN Makes the Best Use of Raklet'S ALUMNI MANAGEMENT PLATFORM
1. Managing Their Membership/Alumni Database
MCN has thousands of members from hundreds of schools registered in their system, and it was very hard to keep track of them before Raklet. Managing this on paper or on Excel/Sheets was an unpleasant challenge.
With Raklet, they started to enjoy the comfort of having a complete list of members with a lot of information about them stored in their profiles.
They didn't have to add every single member to the platform by hand, they simply imported all in with a simple click.
Now they can reach them all at the same time with an email or an SMS!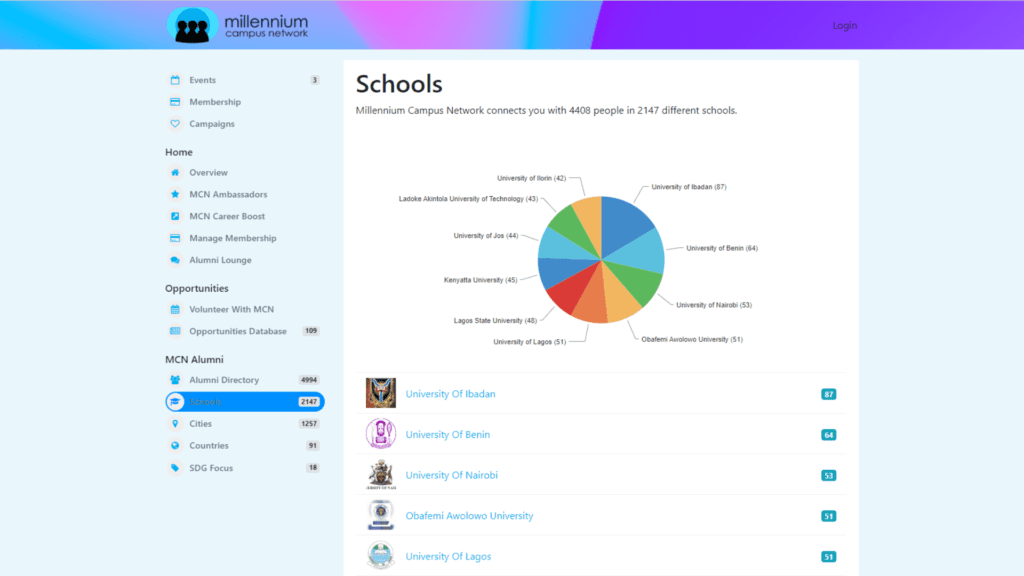 In the Alumni Directory, all members can view profiles and get in touch with each other. They can simply go to another person's profile, go through their details and send a private message if they want to!
This way, MCN got a platform to manage its alumni and allowed its members to socialize, be active, and increase their engagement with the organization.
Now, the MCN members owe MCN for their ever-growing network!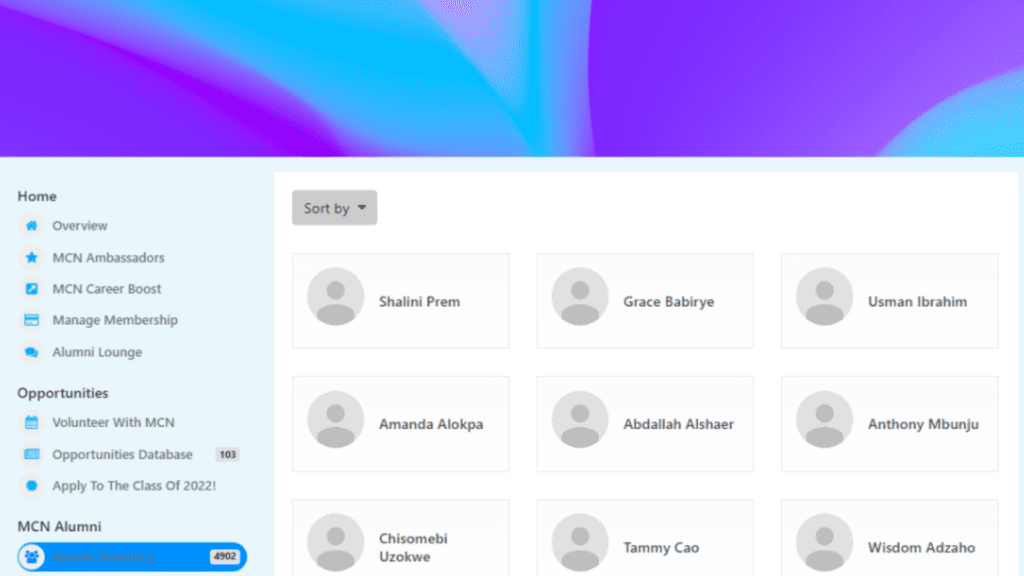 Overview of how the alumni directory and the list of all the members can be sorted by different criteria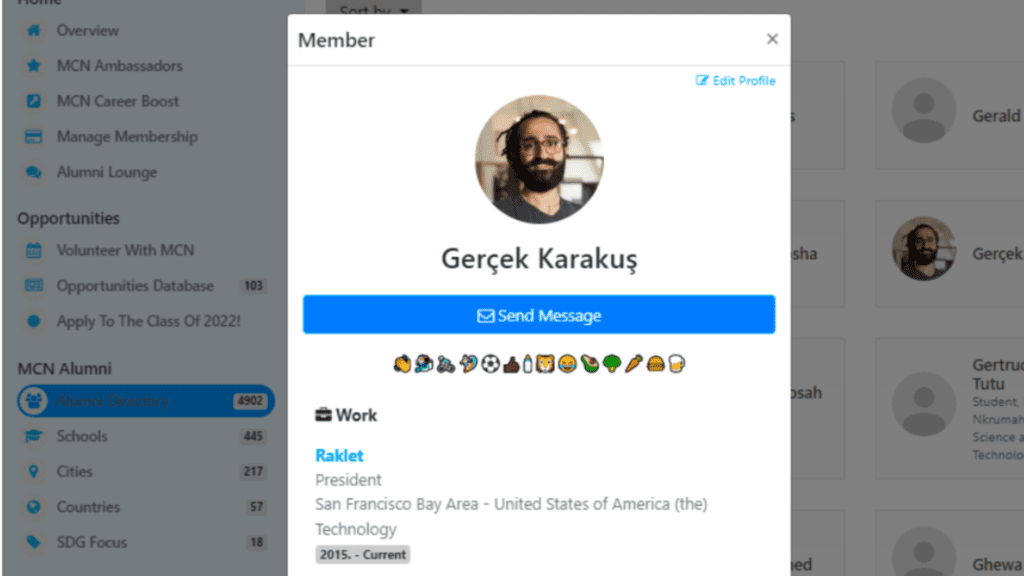 MCN also created different types of membership plans, which they use to restrict members' access to different parts of the platform.
Furthermore, they can offer different discounts on these plans. There are no limits to the number of membership plans one can create in Raklet!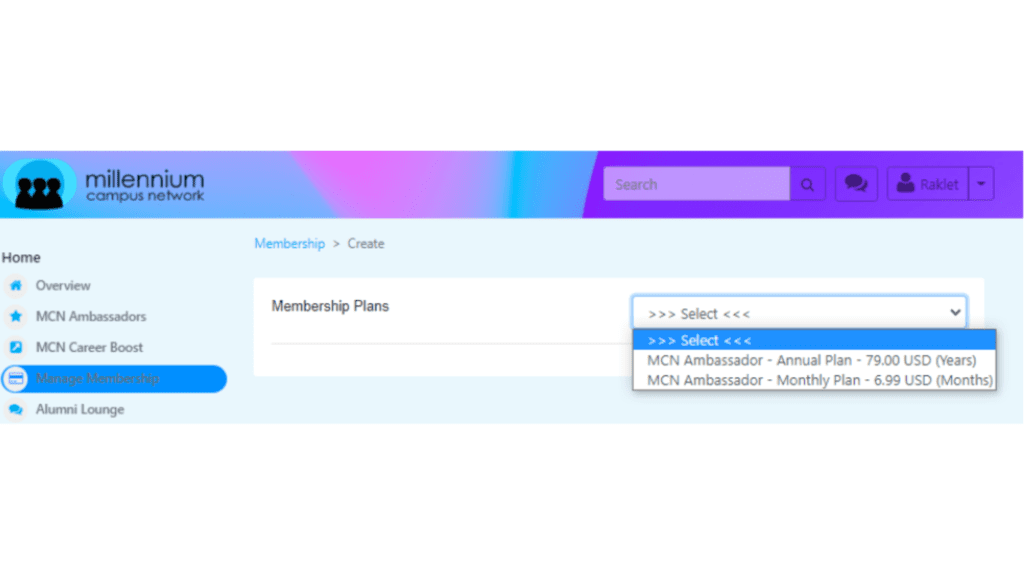 2. Creating a Platform Where Alumni Can Stay in Touch
MCN created an "Alumni Lounge" where their members can meet on boards, post, and comment on what others share. That's the power of having an alumni management platform.
Members can subscribe and get notified every time something new is posted. MCN can create different programs and let their alumni engage with them.
From workshops to volunteering projects, from podcasts to news; MCN makes the best of the social network feature to keep their members active! So MCN website is not just for the admins to use and manage but is also a social platform for the members to stay active and connected.
This way, MCN's number of members grows by the day, and their organization prospers!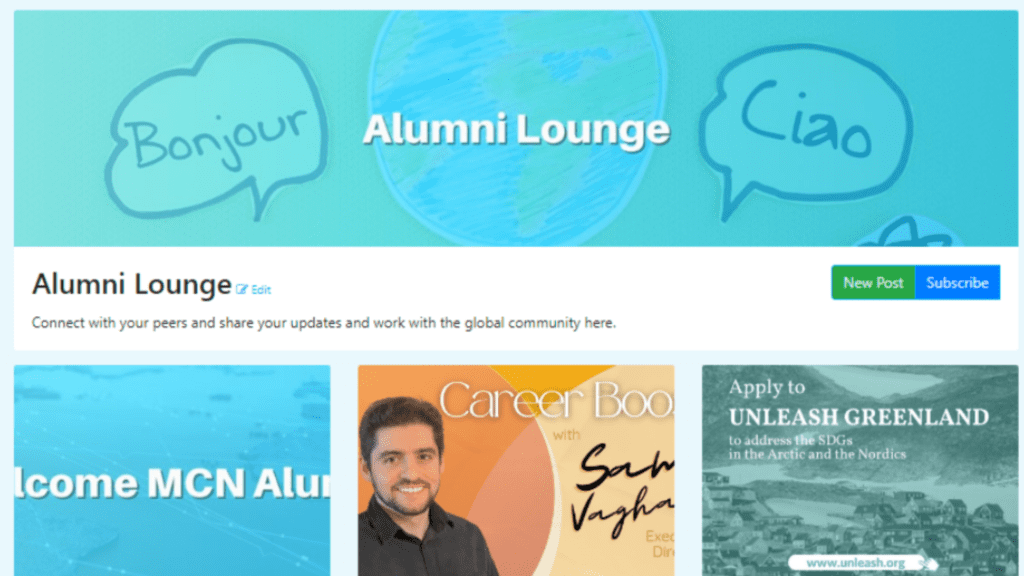 And this feature works very well for them! They get a high amount of engagement from their members by keeping their page quite active and updated at all times!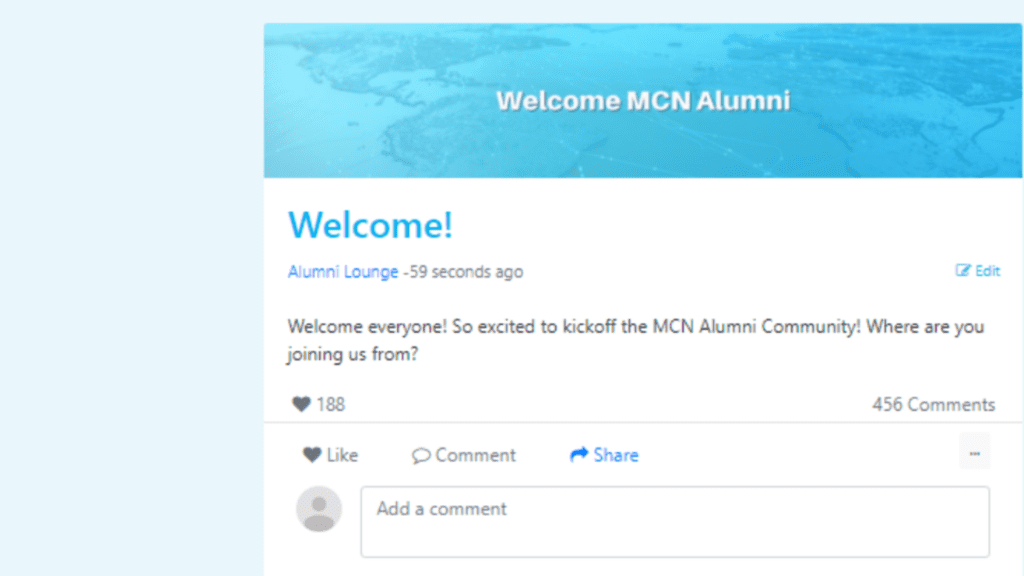 3. Keeping Track of Volunteer Work and Other ALUMNI Opportunities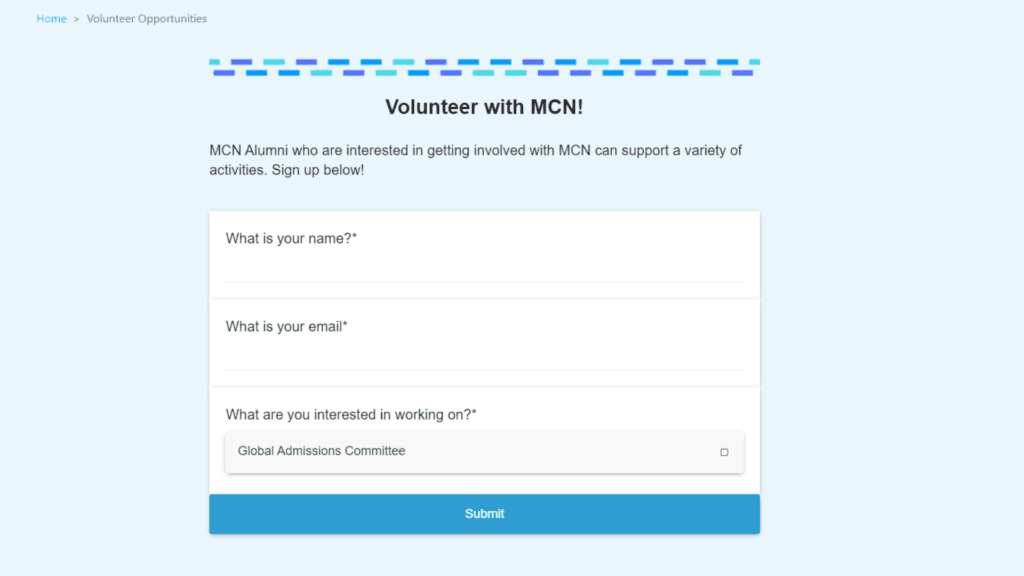 They have a page called "Opportunities Database" where members post jobs and read other job posts, contact the person who posted them, and enjoy the new career opportunities presented exclusively to their community.
This way, their members have more than one reason to log in; they also count on the website to take the next step in their careers!
MCN has been recommended by one member to another prospective member a lot more since they started using Raklet.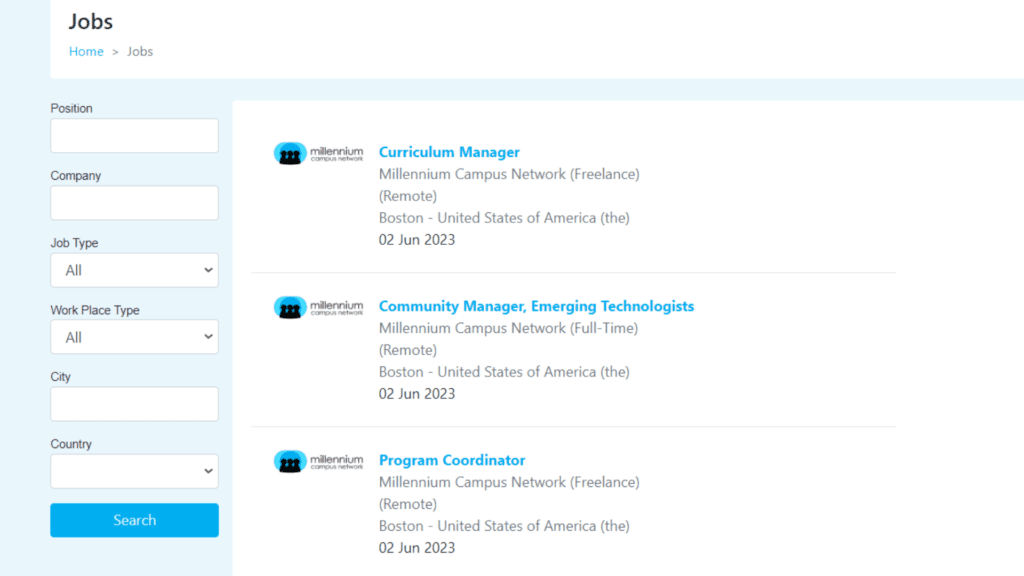 4. Events
MCN also organizes face-to-face and online events, provides detailed information about them, sells/gives away tickets to those events, and restricts the number of tickets to be sold.
Members can see who is to attend an event too!
This way, MCN keeps its members active and loyal as well.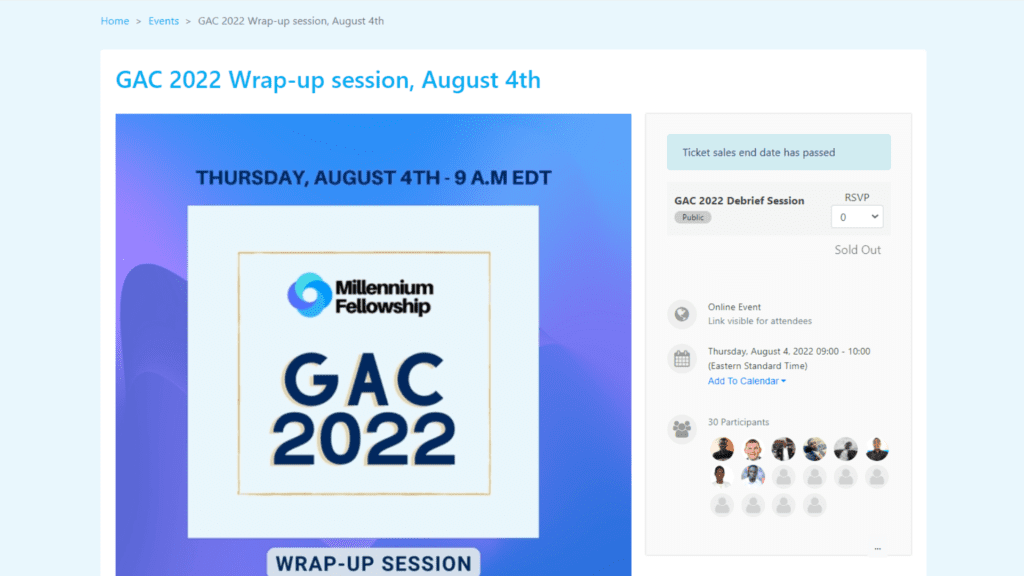 How You Can Benefit from OUR ALUMNI MANAGEMENT PLATFORM
If you're struggling to keep your alumni community engaged and connected, Raklet can help with its alumni management platform.
Schedule a demo today to see how Raklet can improve alumni participation and donations for your organization.
Therefore, what we have mentioned so far is the least but not the last of what can be achieved with Raklet!
So, f you are also looking for an alumni management platform yourself, the launch of your new platform is just a click away!
Let us help you turn your business into something more!