GroupApp Alternatives, Pricing & Ratings
If you're a content creator looking for another platform to help your membership community, Raklet is the right solution for you. With its powerful CRM and highly customizable features, Raklet is the best GroupApp alternative for your community.
As a content creator, there are probably many aspects to your job that you need to keep under control. Many people use different tools and applications for the various aspects of membership management and content creation, but things can get complicated quickly if you're using a different software for each of your needs. With all-in-one software like Raklet and GroupApp, you can easily manage every aspect of your work under one software. In this article, we are comparing the two software, GroupApp and Raklet, to help you choose the right option for yourself.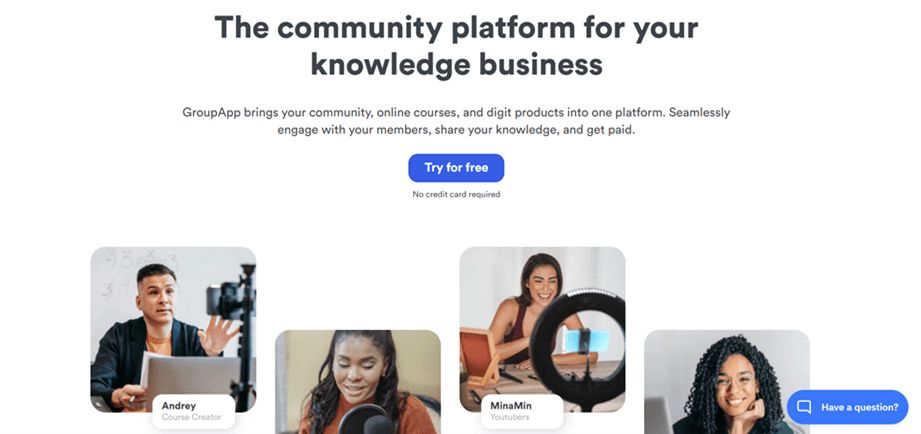 GroupApp is a community platform for knowledge businesses. They are a company of 1-10 based in The United States. Since 2019, GroupApp's aim is to help knowledge creators manage their work and communities using a single platform, without having to work with several tools separately. Using GroupApp, you can simplify many aspects of knowledge creation. Let's see what GroupApp has to offer and what they lack.
Community Platform: With GroupApp, you can easily create an online community of your own. Through your community, you can share content, sell membership subscription plans, and more. GroupApp also allows you to keep in touch with the members of your community through the discussions you organize.
Online Courses: You can use GroupApp as a place to create online courses and share them with your community. The learning resources that you create and sell will be crucial to expanding your knowledge and business.
Membership Subscriptions: Creating an online community and turning it into a subscription business is very simple with GroupApp. It allows you to create membership plans with various features for your community, ensuring that every member can benefit from your resources.
GroupApp has three plans with different pricing and features. GroupApp does not offer a free plan, but it provides a 14-day free trial. The main differences between the different plans are the number of channels, members, and team seats along with the storage space you are given. 
GroupApp's different plans allow users to select the best one for themselves, but the lack of a free plan is a minus for many people who are willing to use GroupApp. You can check out their pricing page for more in-depth information about their plans.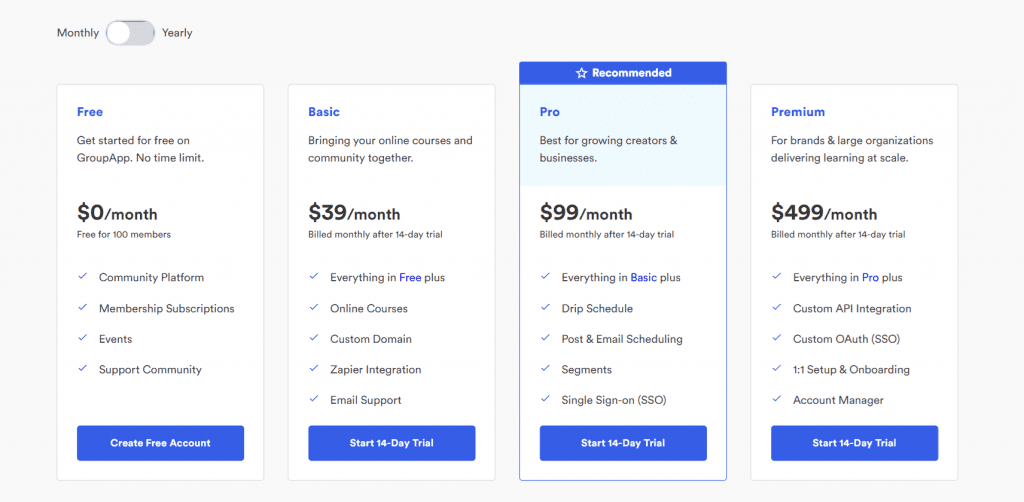 GroupApp doesn't have reviews on sites like Capterra or on their own website, which makes it hard to evaluate common user experience. It is also very hard to find user comments on other platforms or social media, therefore gathering reliable data online on GroupApp user experience is not possible.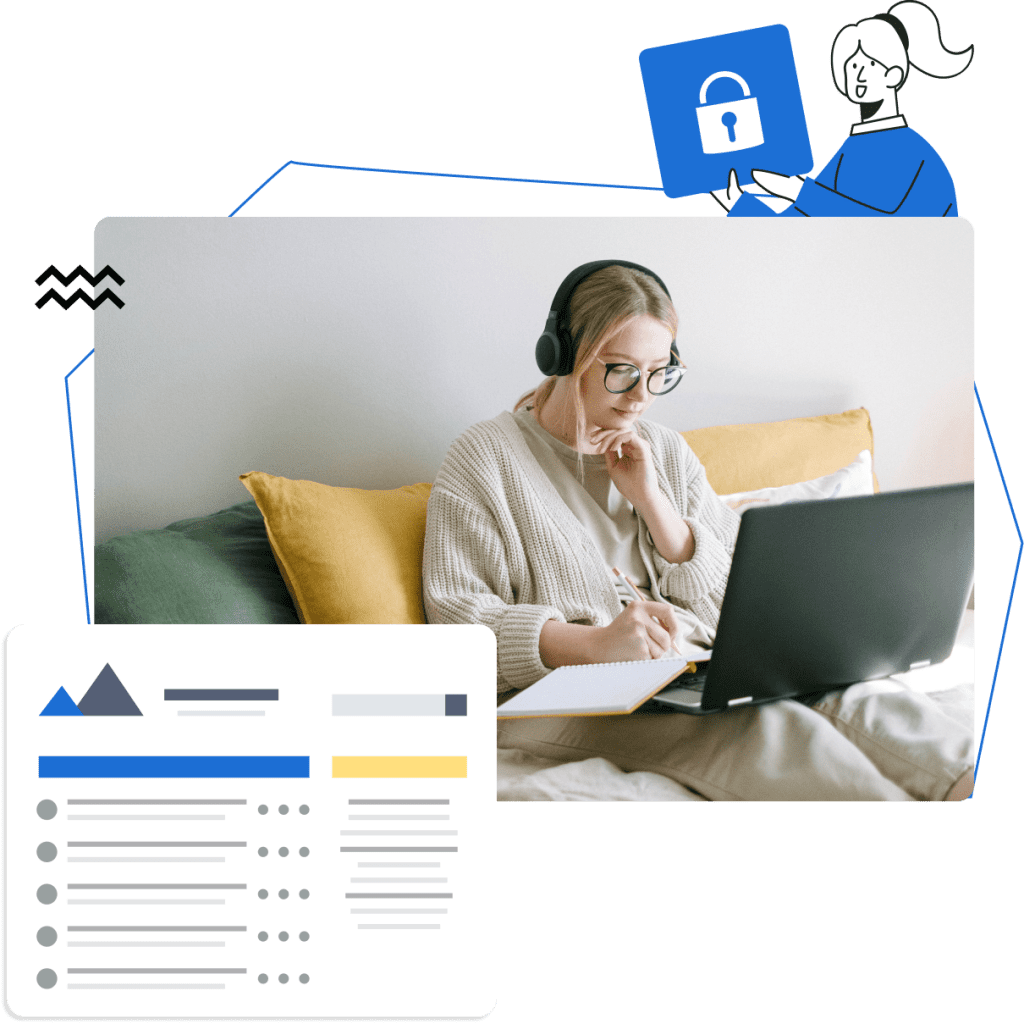 Raklet gives you a platform that you can use to stay in contact with your members. You have many options to communicate with your members: you can easily send them reminders, SMS, emails, and even thank you cards without even leaving your Raklet account.
Keeping in touch with your audience as an online creator is crucial. With Raklet, you can create discussion boards, posts and so much more through your own private social network. Your and your members can talk to each other through public posts or private messages.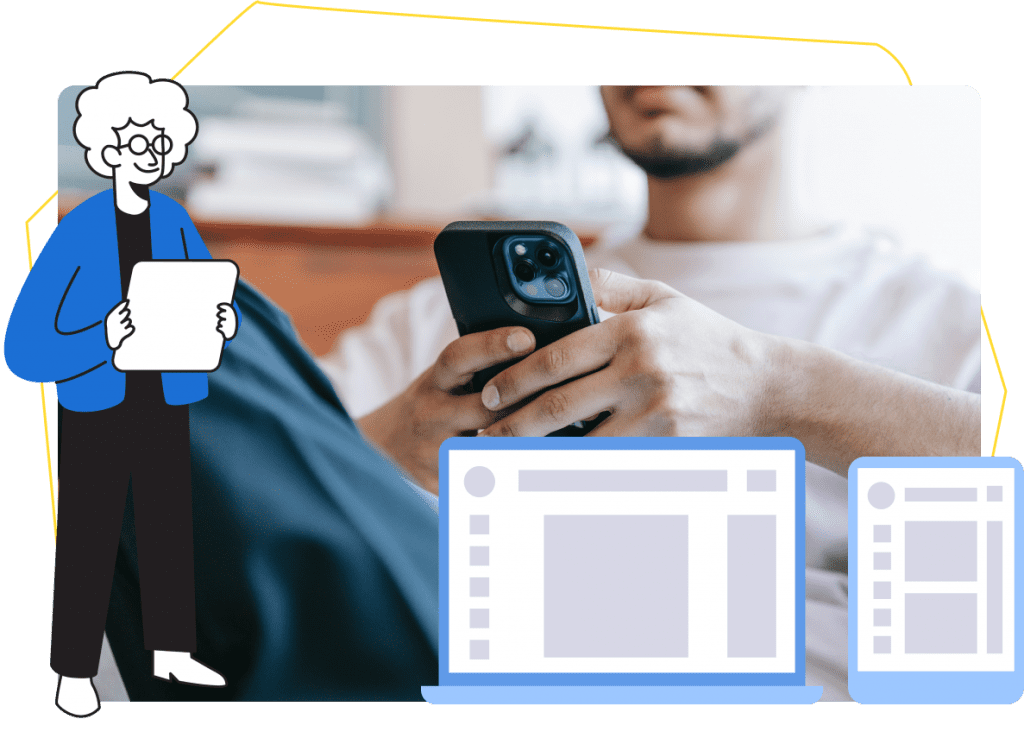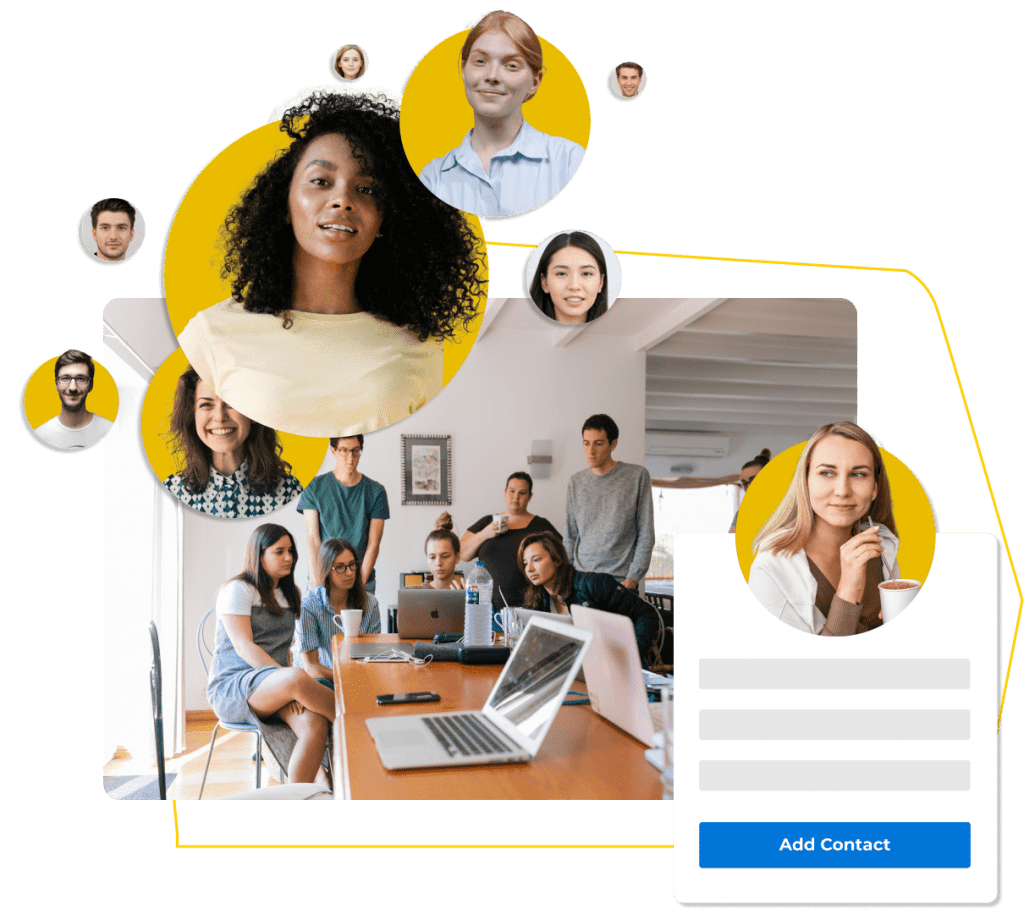 With Raklet's quality CRM tools, managing your community is easier than ever. Raklet allows you to create custom membership profiles for your members and store all your contacts in one place.
You can integrate your Raklet account with more than 4000 applications. By integrating every tool you use with Raklet, everything you need will be gathered in the same place, making community management seamless.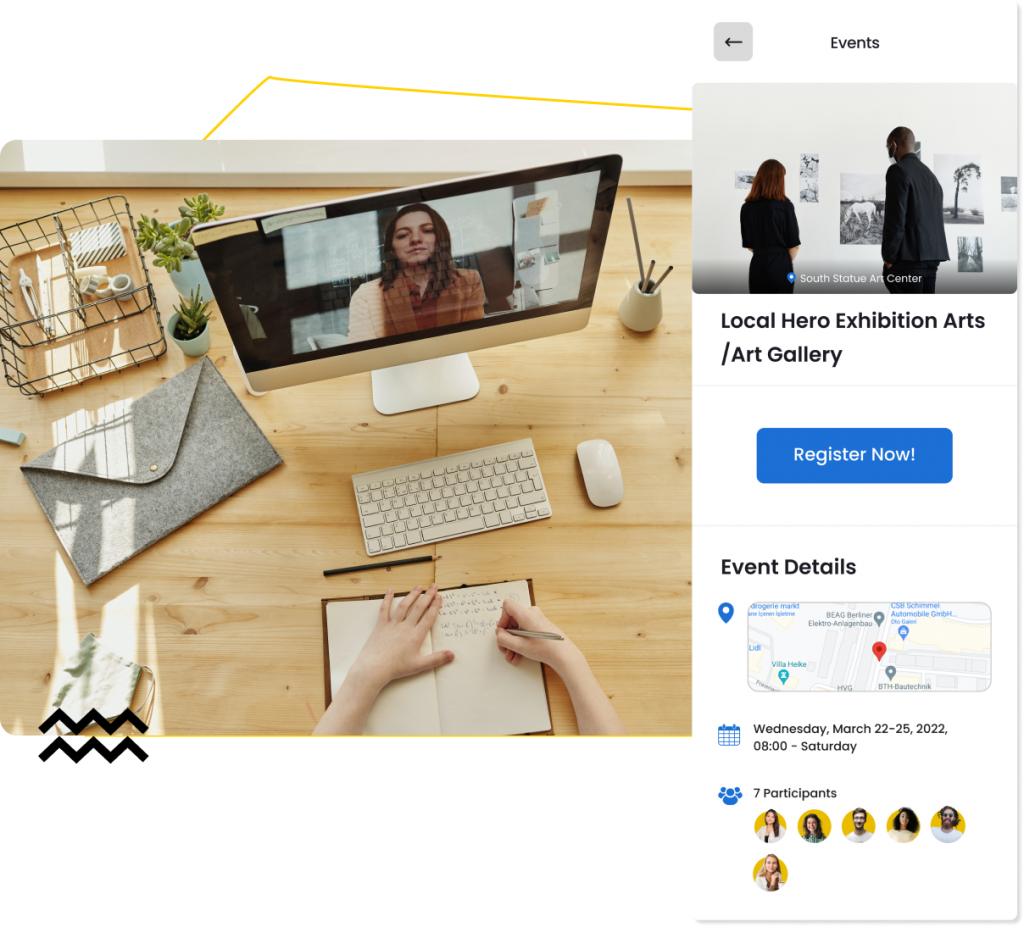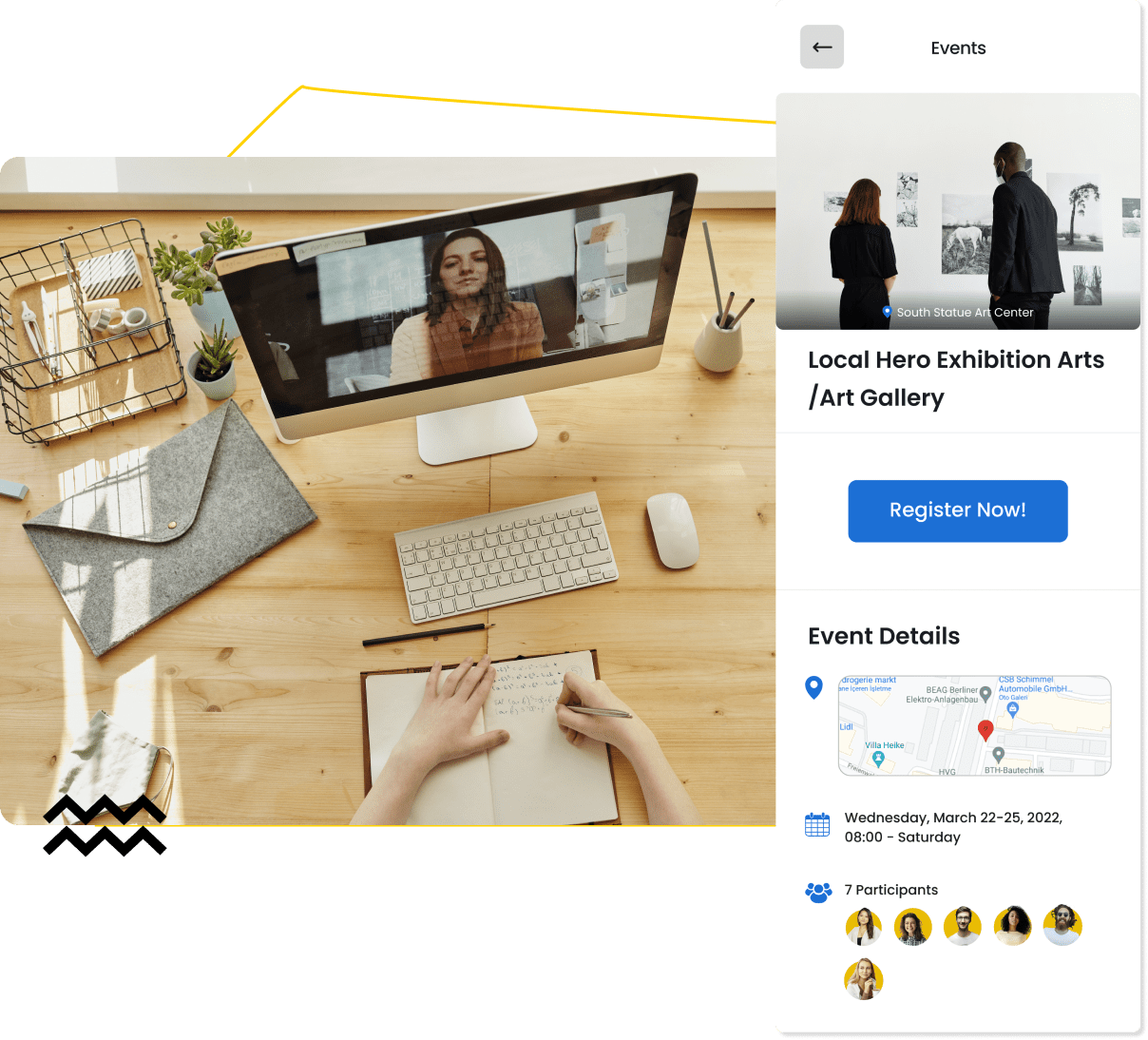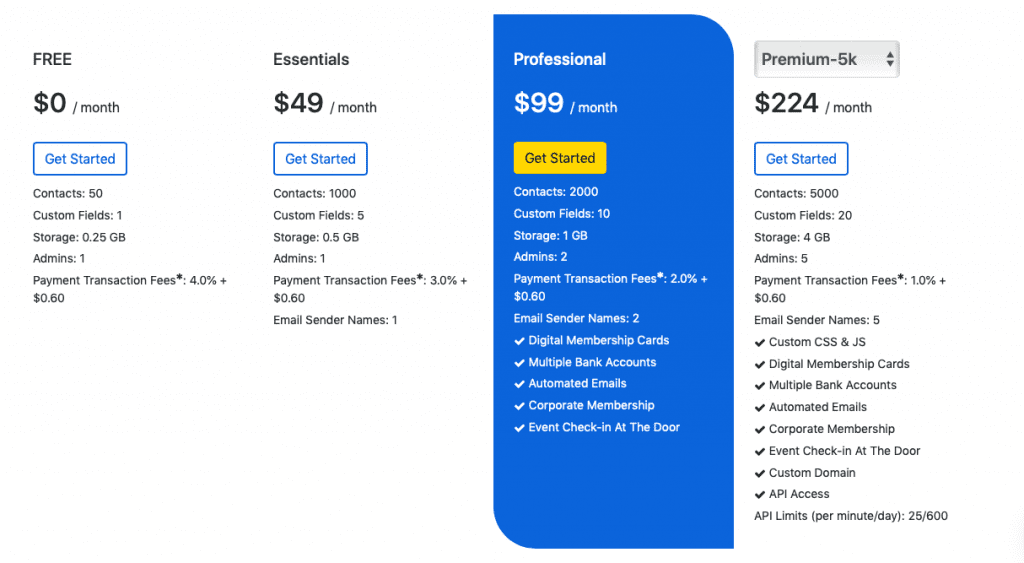 Raklet has a transparent pricing policy, and it offers a free account option. Paid subscriptions of Raklet start from $49/mo. 
You can start with our forever-free plan with up to 50 people and upgrade to Essentials, Professional, or premium plans depending on your needs. You can also choose to use the free plan forever! Schedule a demo to ask us any questions or get started with your Raklet account!
You can check out our transparent pricing page to decide on the best plan for your community.
Raklet is one of the top-rated software in several categories and it has an overall 4,8 stars on Capterra. According to users, Raklet's ease of use and customer service are some of the best features that set it apart. To read more reviews on us, you can check out Raklet on Capterra, SourceForge, and GetApp.

How is Raklet better than GroupApp?
You can see the comparison below:
Free or starts from $49/mo
Don't listen to us, listen to what our clients say

Good membership software! I really liked the support responsiveness. They are on the ball, listen to your comments and try to integrate if the comment can bring value to their product.
Powerful event management software! Raklet's web and mobile apps makes it really easy for us. We create tickets for public and members-only, offer coupons to promote our events and check-in guests onsite.
I am satisfied. We manage the administration and communication of our associations thousands of members. Support team is really kind and help us solve problems quickly through chat or video call. We sell tickets and also crowdfund on the platform.
We publish digital cards for our members on Raklet. They can benefit from the perks simply by using mobile app or adding their cards to mobile wallets. Highly recommended.
As we were about to spend thousands to develop membership software, we discovered Raklet and saved. Raklet has a lean and well thought architecture that provides you the most important features you need for membership management. It looks familiar from day 1, easy to use without extensive training.
Create your account.
It's free for as long as you need.
Start for free & upgrade only if you need. Card not required.