Ready Education Alternative Raklet
Are you looking for a Ready Education alternative? Raklet's terrific membership management and community tools are worth checking out. Consider Raklet, a more effective and reasonably priced alternative to Ready Education, if you're looking for something new.
The difficulties that come with community management for students include issues like being unable to engage the community effectively and keeping track of the debate and members. Therefore, Raklet is here to help with its all-in-one community management software if you're looking for effective community management solutions that are straightforward and simple to use for engaging with students.

With a goal of increasing student achievement in higher education all across the world,
Ready Education
is a mobile student engagement platform with more than 700 institutions to build communities and drive retention. It is ​​located in Montréal, Quebec, Canada, and was founded in 2006. The student-centered mobile app and portal are comprehensive solutions for enhancing communications and raising engagement since Ready Education reaches students where they are. Ready Education may fit some organizations, but it may not be the best choice for everyone. Let's see some of the features Ready Education offers for its customers:
Personalization:
Students of today need information and content that is personalized to their own needs and interests. Ready Education employs a recommendation engine with built-in machine learning capabilities to promote relevant events, services, and material to students.
Mobile Access:
Ready Education combines what a student needs to succeed into one location: their phone, so they don't have to search across several websites, brochures, and message boards. Students will always view the most pertinent material thanks to a tailored user experience.
Single Sign-On:
Real-time access to all essential academic resources, such as courses, discussions, and grades, is made possible via native integrations. Single-sign-on guarantees security and a seamless user experience rather than requiring students to browse through or log into several sites.
Student Success Consultants:
With the help of their Ready Education Platform, Campus Success Consultants help more than 300 schools increase student success and retention. Your committed Campus Success Consultant directs the development of your online student community, beginning with personalized launch preparation and continuing with frequent student engagement strategy meetings.
​​Ready Education has not shared pricing details on its site. However, there is information that they are trying to be budget-friendly on many aspects. To help with the financial restrictions of education, they offer a discount of more than 50%. Considering that they follow such a policy, the pricing plans they offer to students cannot be expected to be very expensive.
Review pages like Capterra do not include Ready Education. Since there is no review of their own, it would not be right to make an assessment in this section.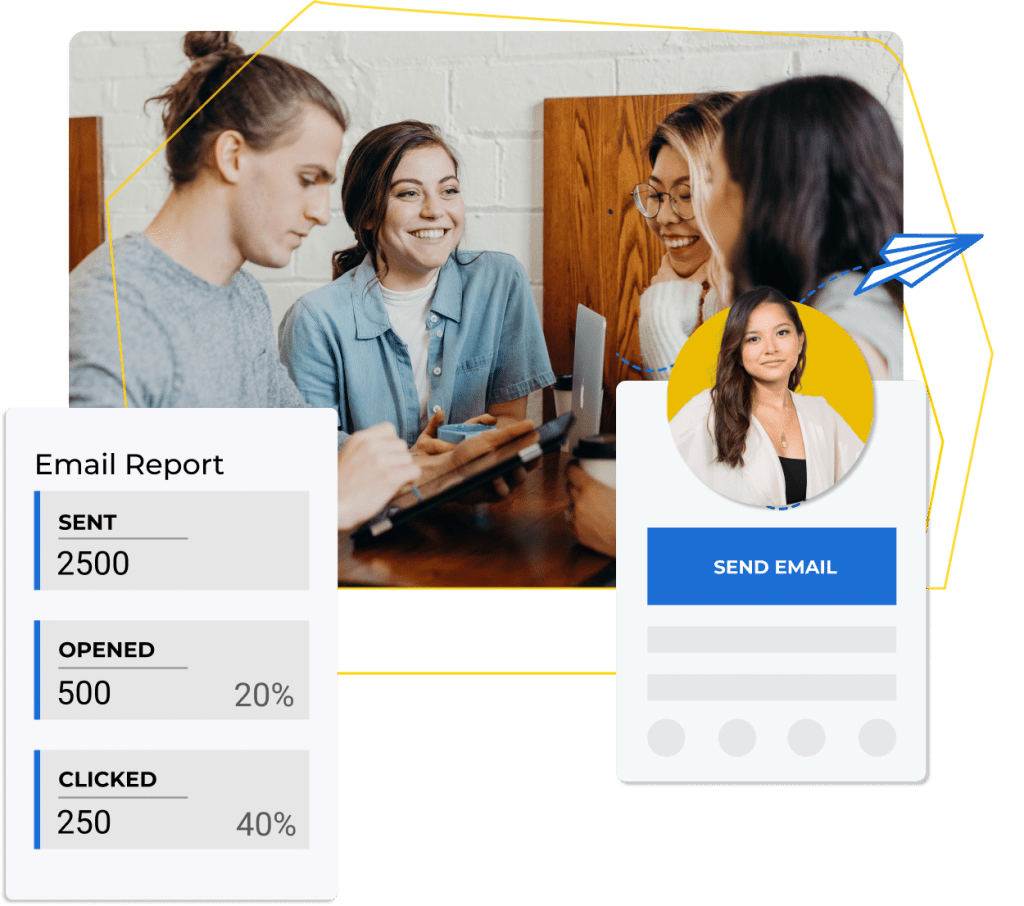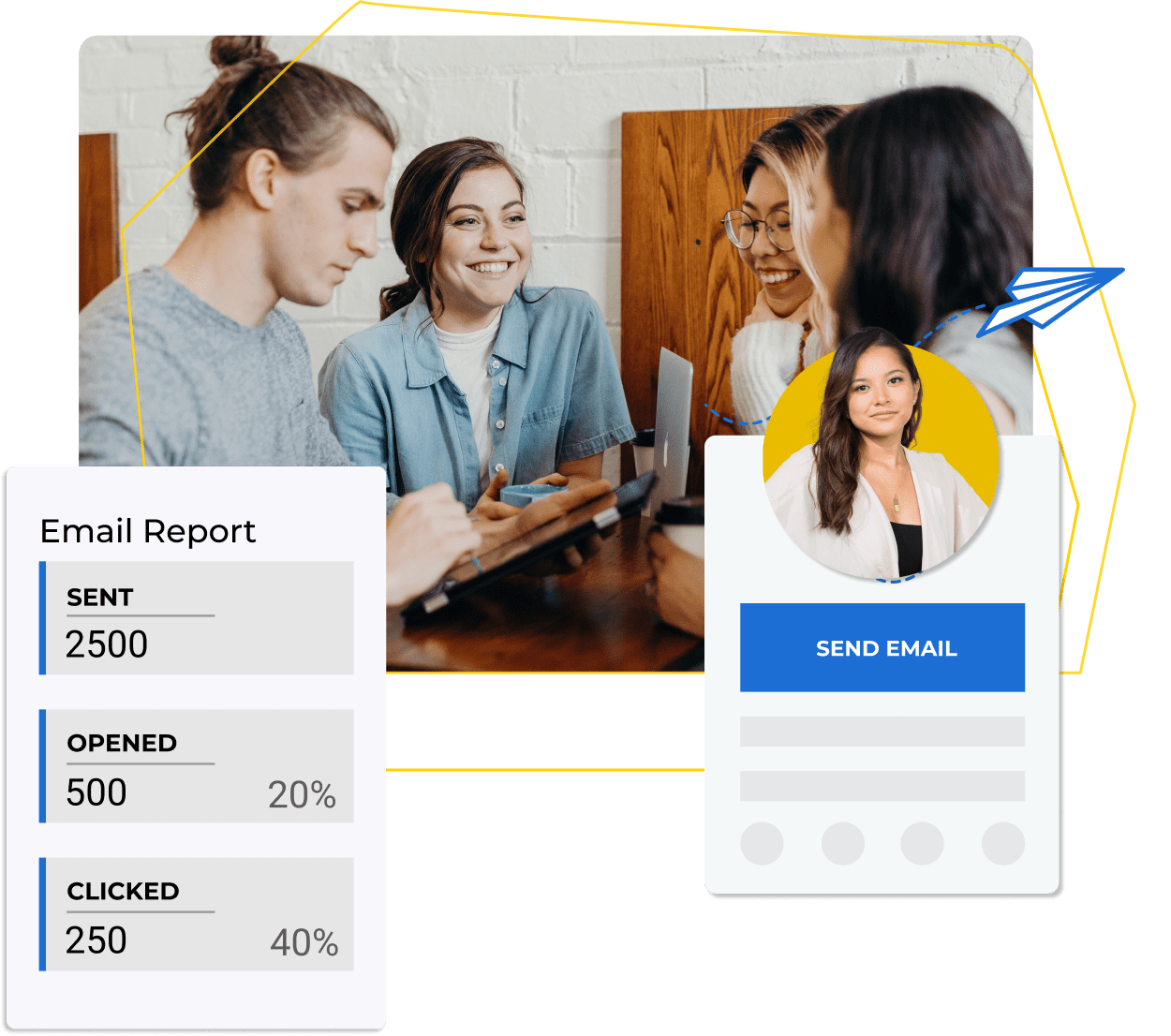 Raklet facilitates email creation and delivery through automation, planning, and personalization. Your members' email delivery, opening, and click information may all be tracked. Payments like membership dues and donations may be made straight from emails using plug-ins and embedded links. The procedure is made simpler by the amazing templates that are suited for both mobile and web viewing.
Raklet allows you to share content, make topic or group discussion boards, and engage in likes and comments as well as help to improve member interaction in your community. You can choose to make them just available to members or open to everyone.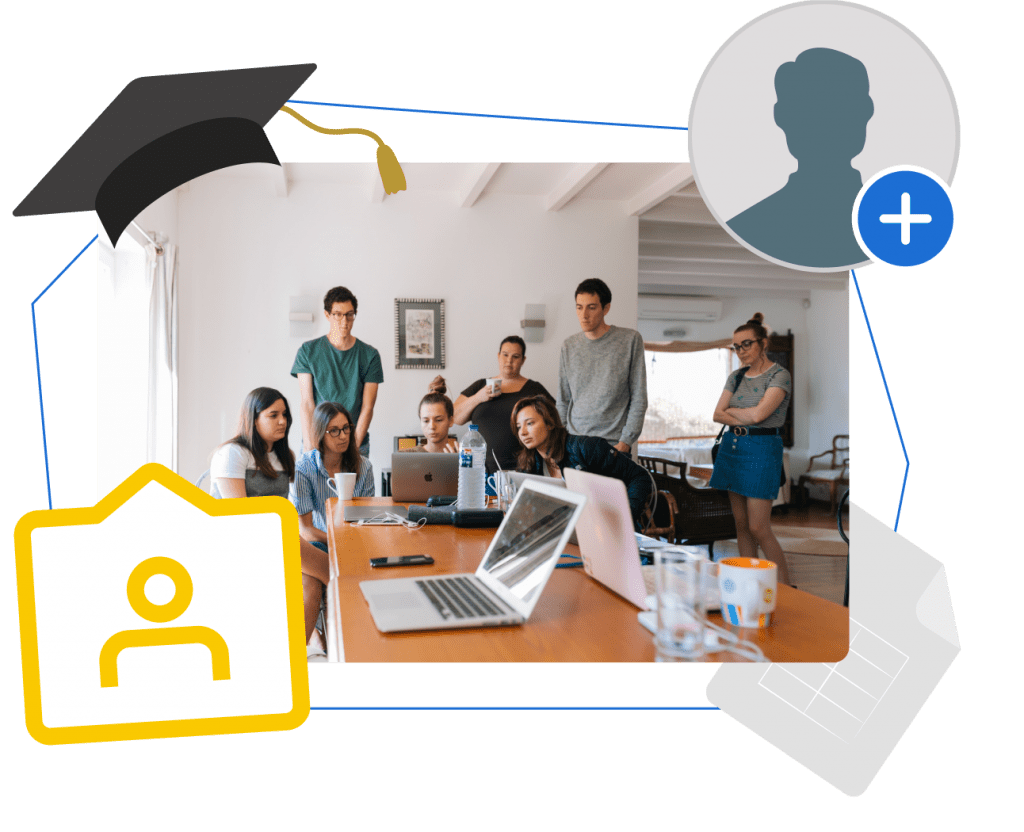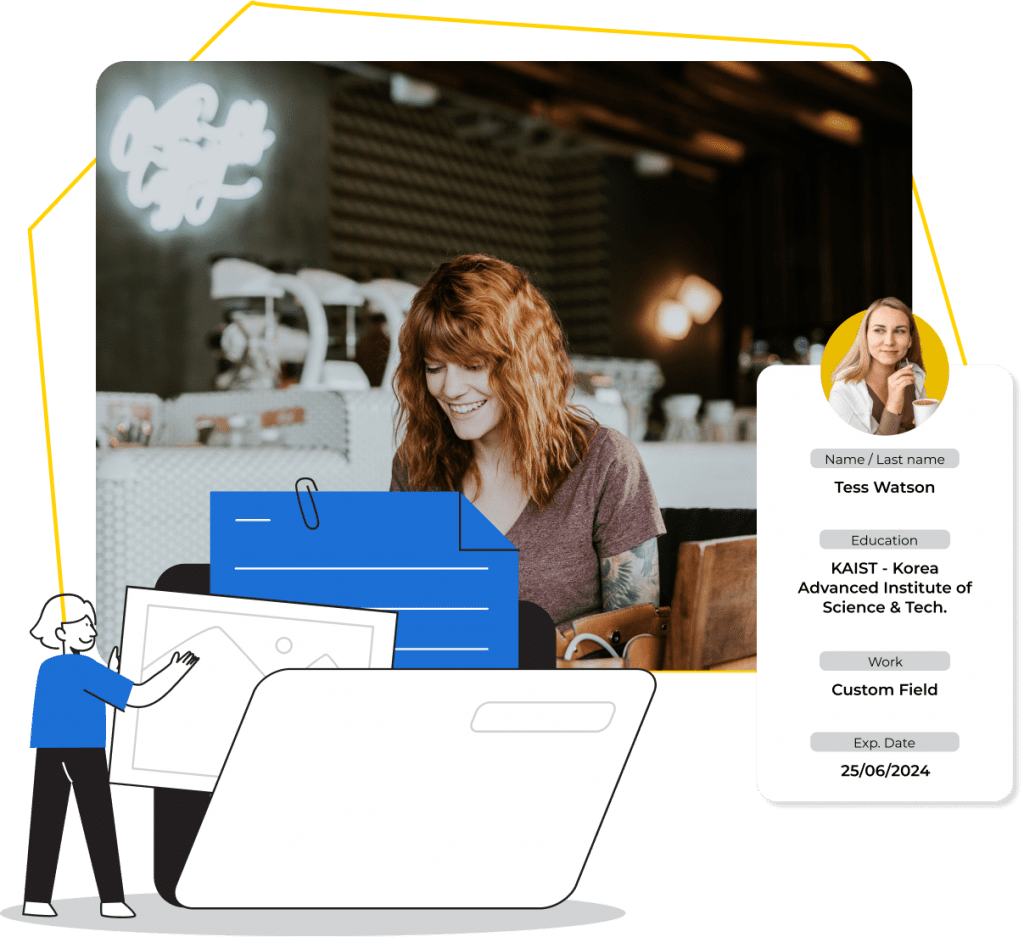 You may utilize any field type that is offered to create the perfect form. Each field may be readily renamed, and you can decide whether or not this is necessary. By creating and customizing your digital application form, you may draw in new members. By checking in with their email, social network account, or phone number, members of your community will be able to update their profile and engage with your business.
Raklet's private messaging feature helps members bond. With the help of our private messaging system, member-to-member contact may be improved. With it, your members can quickly check in on one another while traveling and ask questions.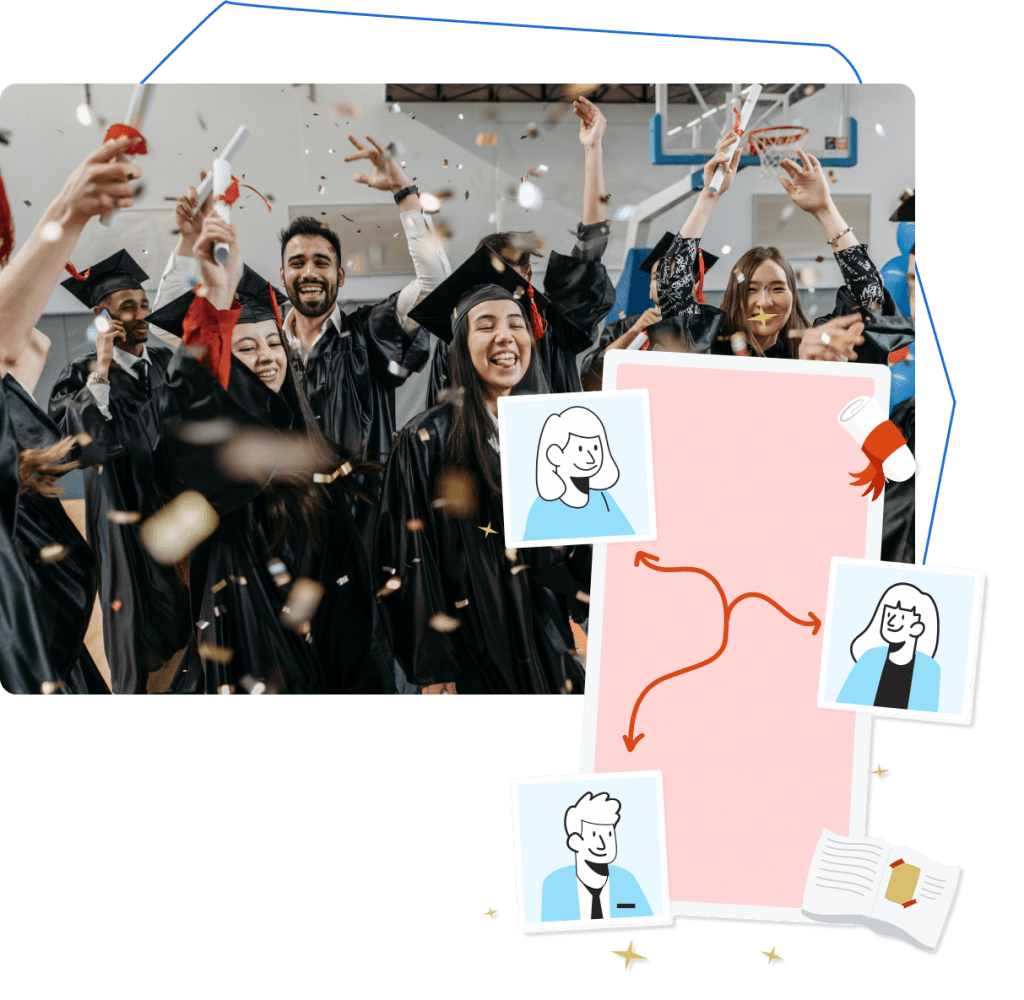 For up to 50 users, Raklet offers a free plan. You won't have to worry about testing out our premium plans because we also have 60-day free trials that are accessible with yearly payment.
Raklet has three tiers of pricing: Essentials, Professional, and Premium, all of which start at $49 per month. Let's examine these in more detail:
For $49/month, the Essentials plan allows up to 1000 contacts with 1 admin and 1 email sender name; for $99/month, the Professional plan allows 2000 contacts and 2 admins; and for $249/month, the Premium plan allows up to 5000 contacts with 5 admins.
Corporate membership and event check-in at the door are included in the Professional and Premium programs.
Raklet's transparent price data may be found on our pricing page as well as on other websites.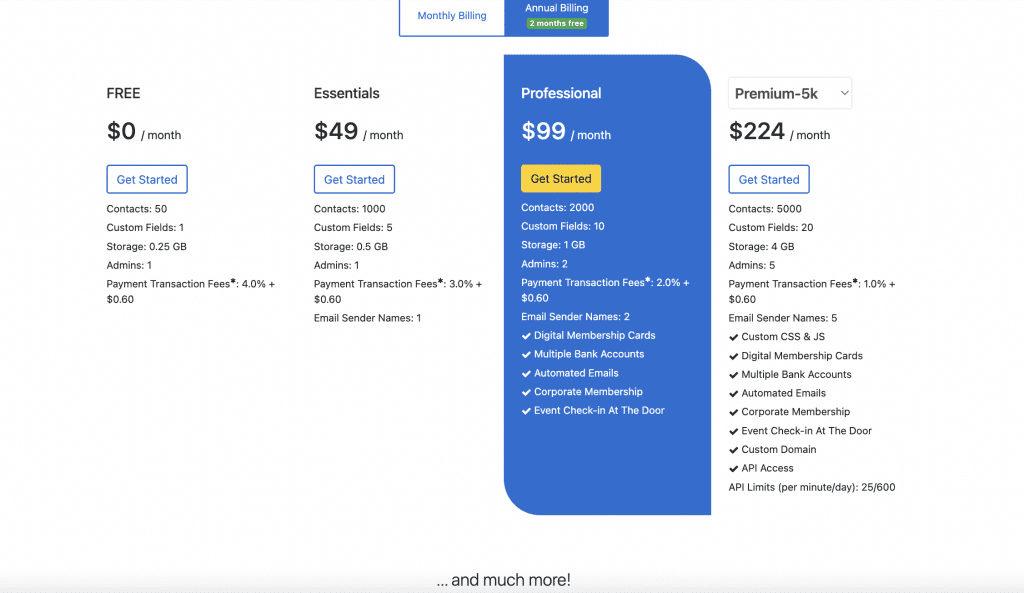 ​​As you can see, Raklet got almost perfect ratings in each of the three categories. Raklet received plaudits for its outstanding customer service, and its score overall was nearly flawless, ranking it among the best. It has risen to the top of the community and e-commerce platform rankings with nearly perfect scores based on customer reviews. You are seeing Raklet reviews posted on
Capterra
's page above, also you can get additional information on our reviews from
GetApp
,
SourceForge
, and
G2
.

How is Raklet better than Ready Education?
You can see the comparison below:
Free or starts from $49/mo
no pricing information included
Price details on the website::
Don't listen to us, listen to what our clients say

Good membership software! I really liked the support responsiveness. They are on the ball, listen to your comments and try to integrate if the comment can bring value to their product.
Powerful event management software! Raklet's web and mobile apps makes it really easy for us. We create tickets for public and members-only, offer coupons to promote our events and check-in guests onsite.
I am satisfied. We manage the administration and communication of our associations thousands of members. Support team is really kind and help us solve problems quickly through chat or video call. We sell tickets and also crowdfund on the platform.
We publish digital cards for our members on Raklet. They can benefit from the perks simply by using mobile app or adding their cards to mobile wallets. Highly recommended.
As we were about to spend thousands to develop membership software, we discovered Raklet and saved. Raklet has a lean and well thought architecture that provides you the most important features you need for membership management. It looks familiar from day 1, easy to use without extensive training.
Create your account.
It's free for as long as you need.
Start for free & upgrade only if you need. Card not required.