If you're trying to manage an association, you might be drowning in all the tedious tasks you have to do. A solution that can help you with this is association management companies. Read our article to find out the definition of association management companies and to explore their advantages and disadvantages.  
What are Associations, and Why Do They Need Managing?
You probably know the definition of associations if you're here reading an article about association management companies, but we believe it's helpful to include one anyway. Associations are simply groups of people that come together for a specific cause. These people are usually volunteers trying to reach their common goal. Associations can also be exempt from taxes under certain circumstances. 

You can say that this definition is very broad and that it doesn't explain much. And frankly, you'd be right. But that is because what qualifies as an association changes depending on where you are. Some common (and safe) association types are trade unions, organizations, nonprofits, societies, etc.

There is a lot to think about when running an association organization. You need to deal with many things, such as member management, budgeting, data analysis, event planning, etc. Assistance in association management through software (AMS) or company (AMC) can help you do these more efficiently. This brings us to our second point: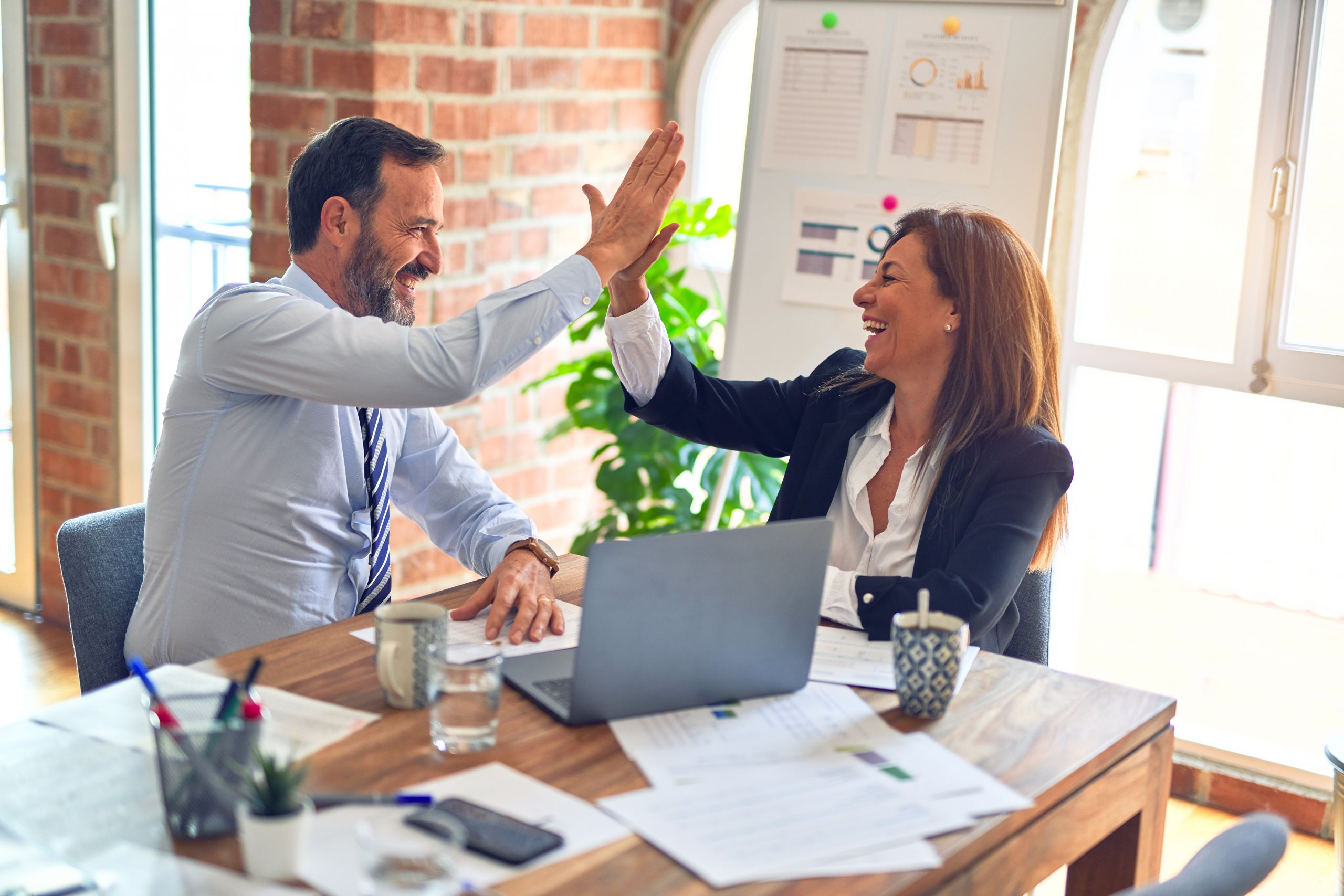 What are Association Management Companies?
Association management companies, also known as AMCs, are businesses that aim to help your association in different ways. They offer dedicated staff, resources, workspaces, equipment, etc., to assist you in reaching your fullest potential. Since they run on a fee-for-service basis, you can hire an AMC for a single purpose or let them run all of your administrative businesses at once. The fact that they're professional and customizable is one of the leading reasons associations choose to work with them. 
What Can AMCs Do For You?
As we said before, there are many different types of services that an association management company can help you with. Some of these include:

Extra workforce via volunteer staff,
Work/office spaces,
Design assistance for your website or platform,
Event planning,
Financial management and advice,
General advice about growth, member retention, etc.
Even though they can do all of these things for you, you might still be hesitant to work with AMCs. To help you make a more informed decision, let's take a look at some pros and cons below: 

Advantages of Association Management Companies:
1- Spare time and energy:
The biggest benefit of working with an association management company is that you will have more time and energy on your hands. By having others deal with tedious day-to-day tasks, you can focus on creating better strategies for your organization. A great AMC will leave no worries in your mind while you're letting them handle important business decisions.
2- Professional and experienced help:
Association management companies, ideally, have (or have had) many other clients besides you. This gives them professional insight and experience that you might be lacking. They will have current information about the industry, know about recent changes, and they can offer you best practices as a result. Taking their advice can be the key to improving your association as long as you implement them well.
3- Added efficiency:
Resulting of the previous benefit, another benefit to association management companies is that they're convenient and efficient. After all, these are professional groups tasked with doing whatever you need them to do! You can make many things quicker and better within your organization by using an AMC. Not to mention that, since everything will be run by the same people and stored in the same way, your future management will be so much easier –even if you choose not to work with them moving forward.
4- Assistance in accommodation:
As industry professionals, AMCs can support, quicken, and accommodate your growth. They will have the resources and staffing necessary to take your size into account, so you won't have to worry about how to scale it yourself over time. This will also help with member happiness within your association and bring more longevity to your memberships. 

Of course, no matter how easy and helpful they can be, it's not all sunshine and rainbows when it comes to AMCs. Here are some possible disadvantages you need to consider before you make a decision:
Disadvantages of Association Management Companies:
1- The cost:
Especially for bigger and more prestigious companies, the cost of an AMC can be way out of your budget. You need to have a clear-cut budgeting plan before you decide to work with a company. Keep in mind that since you can pay per feature, you can make a deal to get help in one area alone. This will keep the price far more reasonable. 

As a small association, it would be better to shift your focus to hiring/training experienced staff members and using extensive association management software. These together can also help you streamline your management and data processes and will be cost-efficient.
2- Control:
Another downside might be related to control. Hiring another organization for management help means your association board will have less input. Of course, that's their job, and they will bring more to the table than just having your internal board. Not to mention that every major decision will still need to be approved by you. However, not getting to oversee every detail might be a disadvantage to some people. 

3- Decreased personal connections:
If you hire an AMC to manage your association, you should also be aware of the fact that their high degree of professionalism can be a downside to some people. Especially if you're more of a tight-knit community, fostering these relationships can be a major part of managing your association. However, since the AMC managers won't have such relationships, they might lose the personal touch that you value. The balance between methodical and helpful can be difficult to maintain with third-party organizations and can lead to misunderstandings or hardships.
4- Trust:
Of course, there is no need to be wary of well-known companies that have been doing this for a long time. But some secretive associations might be hesitant to share private information like member data, financial details, addresses, etc. In that way, your in-house staff might be the best choice for management.

To help with this, while choosing an AMC, make sure that they have privacy guidelines in place. It's also important that they have no history of data breaches. You have every right to be more careful with new companies, so don't hesitate to ask anything you need to ease your mind.
Conclusion

Now that you have more insight into association management companies, you will have to make a decision. Consider each pro and con on this list, and think of more possible ones on your own. 

We hope we can be helpful to your decision-making process. In the meantime, check out our all-in-one association management software (AMS) Raklet as another alternative. It will help you manage, streamline, and automate your tasks — all from one place. Our robust features will be there for all your management needs. Create your free account now, or schedule a demo to learn more. 

Check out other relevant articles from our blog: