Creators have been connecting online with their audience through creator communities for a while now. Having a special hub for like-minded people to come together, have discussions, and enjoy the content produced are all easier with a creator community platform. Keep on reading to learn more about what a creator community is, the key features a creator community platform should have, and 4 of the best options out there!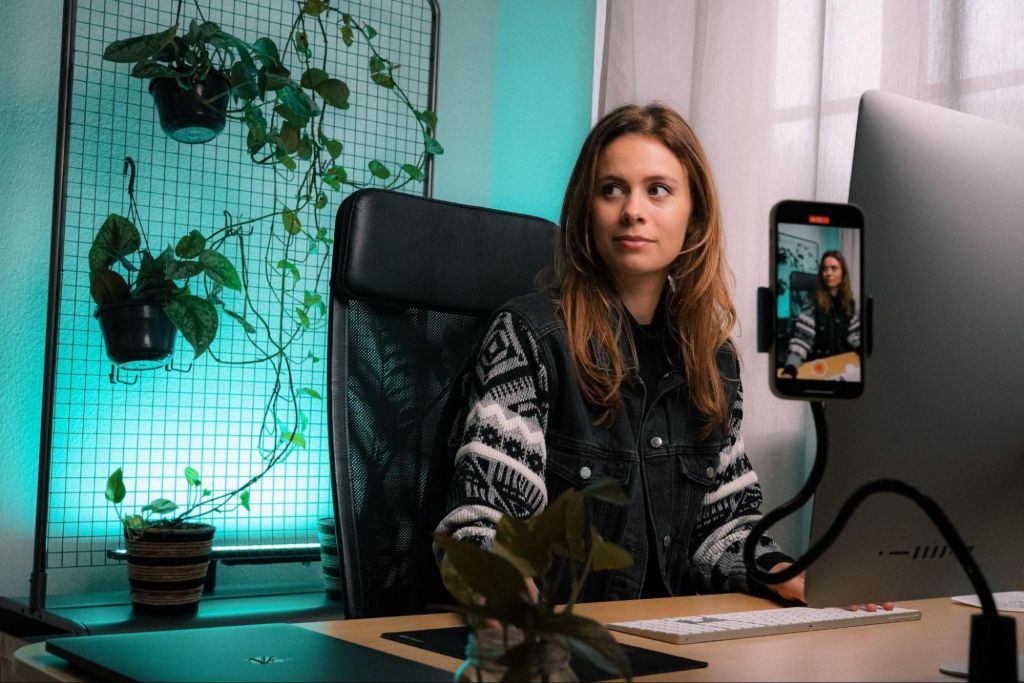 What is a creator community?
A creator community is a type of online community that involves a creator and their audience. The creator may vary from a podcaster to a video producer, and generates content for their community while monetizing the output most of the time. Creating an exclusive community for creators lets them connect and network with others who possess similar interests and get inspired altogether.
Features to look for when choosing a creator community platform
Depending on the specific creator community you want to build, your expectations from a platform may vary. Your needs and aims determine the exact features that will be present in the creator community platforms, however, we wanted to give you an idea of which essential features will be helpful. Let's take a look at four of them together:
1- Social network
The right creator community platform should offer the feature of creating a private social network within your community and providing member profiles with customizable fields. You should provide a private platform for your members to network, and create their own member profiles with customizable fields such as their experience, interests, and many more. Moreover, they can include contact information, and message each other privately.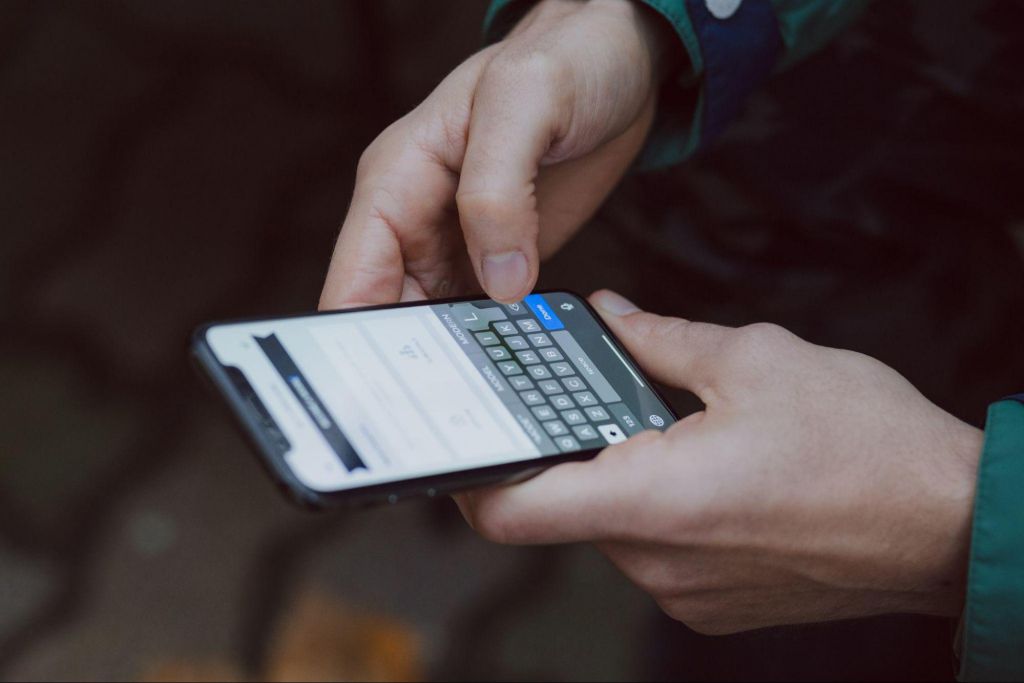 2- Discussion boards
An important feature of creator community platforms is allowing users to have open discussions about their common areas of interest. You can let your members choose their areas of interest, create different discussion boards and their own posts, and like and comment on each other's posts. Furthermore, they can choose to subscribe to specific discussion boards and get regular notifications or have a specific feed with related posts. You can also set a special discussion board for announcements to your community to effectively inform them about events, and other crucial happenings.
3-Membership plans
You can have a creator community that offers members-only content with different tiered membership plans. Some content such as discussion boards and the private social network mentioned above can become exclusive content to the members by including the access in membership plans. Having such private content and premium access also encourages signing up as members and joining the creator community.
4- Online payments
Monetizing your content and providing easy and secure payment channels are essential for your creator community. Having safe payment integrations with different bank options and international transfers are important to run the payments smoothly. Additionally, you should also be able to send automated debt reminders to your members.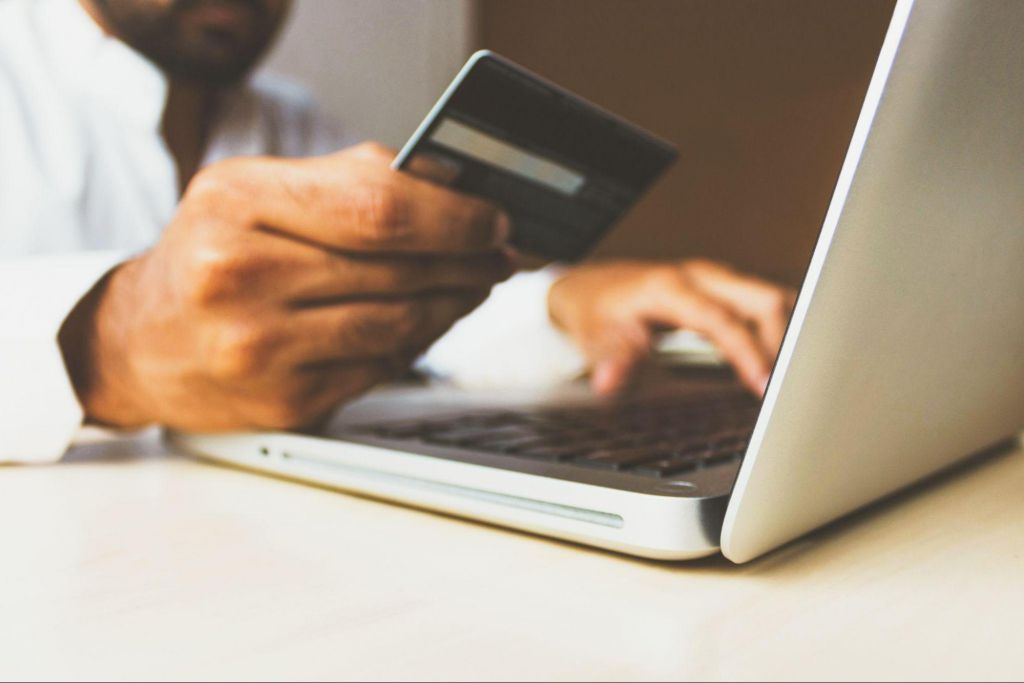 4 Best Creator Community Platforms
There are several options to choose from when it comes to finding the suitable creator community platform for your needs and plans. Depending on your exact expectations and other factors such as the pricing plans, your choice may vary. Let's take a look at the four of the best creator community platforms available:
1-Patreon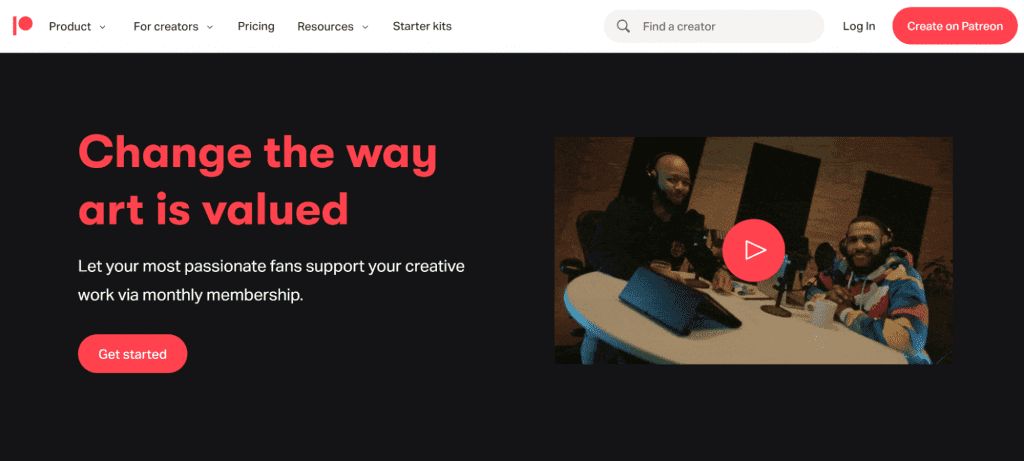 Patreon helps you to let your fans become active participants in the work they love by offering them a monthly membership. You can offer them access to exclusive content, community, and insight into your creative process. In exchange, you get the freedom to do your best work and the stability you need to build an independent creative career.
Features: Membership plans, private community access, messaging, members-only email lists, member-only live streams, and more!
Pricing: There are three different pricing plans: Lite, Pro, and Premium. Patreon gets to keep 5%, 8%, and %12 of your monthly income respectively and adds payment processing fees.
Capterra rating: 4.3 / 5 stars overall. Easy setup and easy-to-use options are highlighted in the reviews. Complaints about the pricing plan percentages and extra fees are mentioned.
2-Podia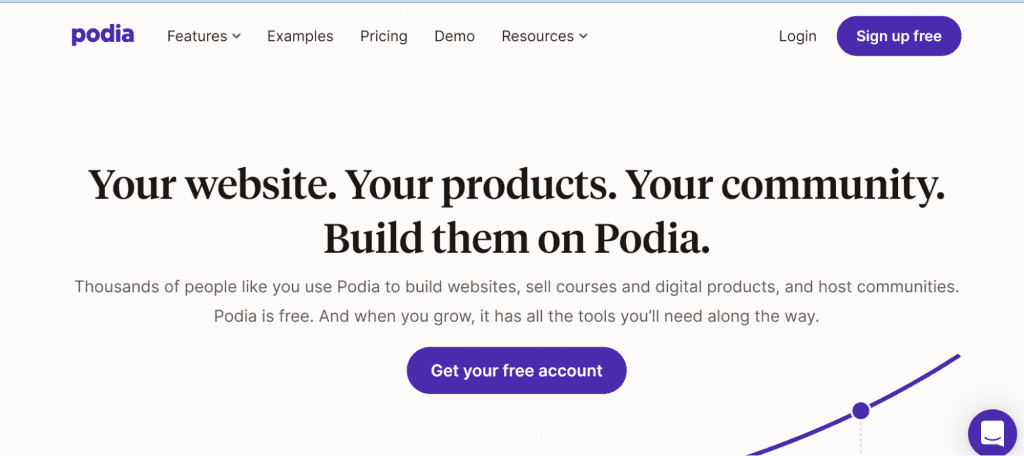 Podia helps to give your website, products, and community a clean, professional look that's easy to build yourself. Podia puts your website, digital products, and community in one platform that's easy to use. You can save time and money by using Podia, and keep creating even more in the meantime!
Features: Website building, payment plans for members, email marketing, posts, moderation, messaging, and more!
Pricing: There are four different pricing plans: Free, Mover, Shaker, and Earthquaker which cost $0/mo, $39/mo, $89/mo, and $199/mo respectively. There are discounts on annual payments, and Podia doesn't take transaction fees except for the Free plan.
Capterra rating: 4.7 / 5 stars overall. The platform's design and user interface are emphasized in the reviews. There are complaints about the absence of some important features and the lack of more payment options.
You can read more about Podia and how it compares to Raklet.
3-Tribe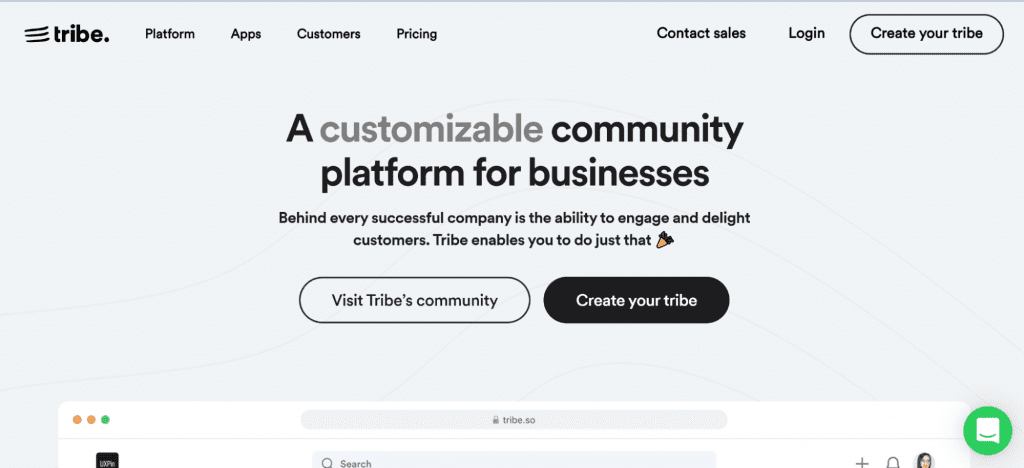 Tribe offers all you need to build an engaging community with no-code tools. You can provide an integrated customer journey with powerful embed tools that bring social experience into your apps and website. You can drive engagement and community participation by reaching audiences wherever they already exist.
Features: Discussion boards, announcements, reports and analytics, moderation tools, integrations, and more!
Pricing: There are four different pricing plans: Plus, Premium, Advanced, and Enterprise which cost $59/mo, $299/mo, $599/mo, and unknown respectively on annual payments. The Premium plan has a 14-day trial, and you should contact them to learn more about the pricing of the Enterprise plan.
Capterra rating: 4.8 / 5 stars overall. The customizable experience and the interactive platform are praised in the reviews. Extra fees that the integrations take and some limitations are criticized.
You can read more about Tribe and how it compares to Raklet.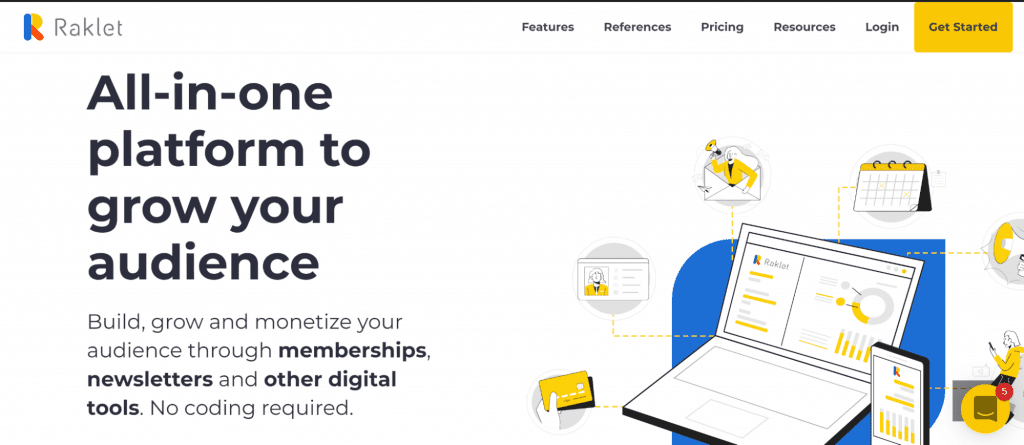 Raklet is an all-in-one creator community platform that comes with over 4000 integrations and diverse features to support your community. You can grow your community, increase loyalty and easily keep track of your finances. Moreover, Raklet provides various options to customize and improve your community management process.
Features: Built-in CRM, discussion boards, member profiles, membership plans, exclusive access, secure online payments, event management, digital membership cards, email and SMS communications, announcements, and more!
Pricing: Raklet offers four different pricing plans: Free, Essentials, Professional, and Premium-5K which cost $0/month, $49/month, $99/month, and $249/month respectively.
Capterra rating: 4.8 / 5 stars overall. The users are satisfied with the easy-to-use and all-in-one platform. The private social network and discussion boards are thought to be very useful.
Now, it's your turn!
Now that you know more about what a creator community is, the features it should have, and some of the best creator community platforms out there, it is your turn to choose one! If you would like to look more into Raklet, you can view our features in detail, and see if they align with your needs and aims. Then, you can book a free demo to learn more about our features in one-on-one calls!
If you would like to read more about creators, check out other related articles from our blog: