Have you ever wondered how breakthroughs in science and technology truly come to life? What if we told you that the secret lies in fostering communication and teamwork?
This case study will explore how EuroScience is using the Raklet platform to improve its efficiency and effectiveness in managing its membership and engaging with its community.
We will also look at how EuroScience is using Raklet to support its commitment to open science and public engagement.
EuroScience has been a unifying force since its inception in 1997 when it first brought together independent scientists, academics, and concerned people.
Their shared mission is to promote scientific progress across Europe and the world by fostering an environment conducive to honest scholarship and a conscientious scientific community.
Choosing Raklet: A Strategic Partnership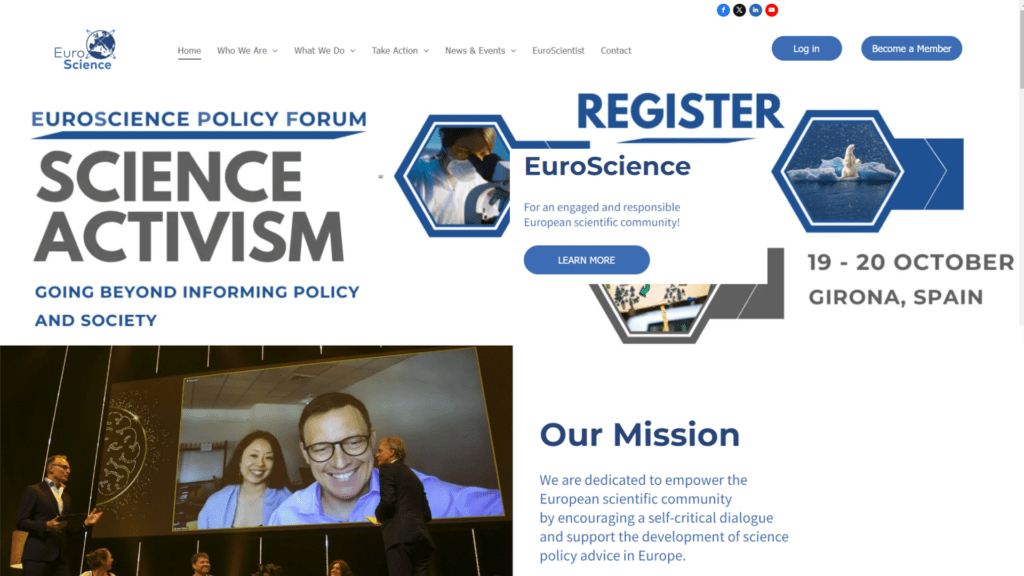 EuroScience made the strategic decision to collaborate with Raklet, a flexible cloud-based platform optimized for association and community administration.
The selection was not made at random; rather, it sprang from EuroScience's search for a means to improve the efficiency and efficacy of membership management and community outreach.
One of the biggest reasons why they chose Raklet is that the member database they used before was Excel, and this information can be easily transferred to the platform.
Also, the reason why they chose this platform is that they want to separate members and subscribers for newsletters, etc. In addition to offering these features, the platform is also preferred by EuroScience because it is easy to use.
There are customizable features at many points of the platform. It is creating pages, managing navigation, embedding content, email templates, etc. This offers users the option to edit according to their own organization. This is one of the reasons why EuroScience continues with Raklet.
Another attractive point is that on the customer support side, admins are supported 24/7 via chat and email, and the problem is resolved as quickly as possible.
Considering all these services, EuroScience also concluded that the platform is affordable.
How Does EuroScience Benefit From Raklet?
Streamlining Membership Management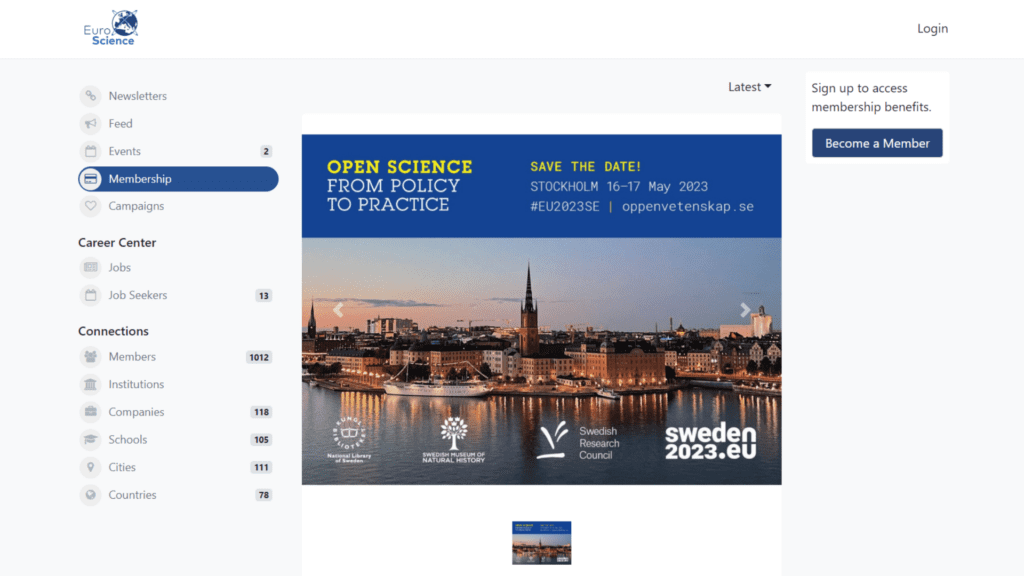 Membership management is an essential element of EuroScience's relationship with Raklet. EuroScience had to deal with the difficulty of centralizing member profiles, contact information, and membership dues when the number of member organizations and individual members grew to over 250.
The platform's membership management functionality allows EuroScience to worry less about such details and more about its primary goal.
For example, when they started the association, they were a bunch of people, but now they have 1011 members, and that's a huge number.
They needed a platform to manage this, and Raklet was there to give them what they needed.
Thanks to features such as member profiles, member databases, and map features, they can manage a lot of personal and academic member information.
They classify their members according to their companies, interests, or locations and create an environment for member engagement and community building.
Empowering Event Management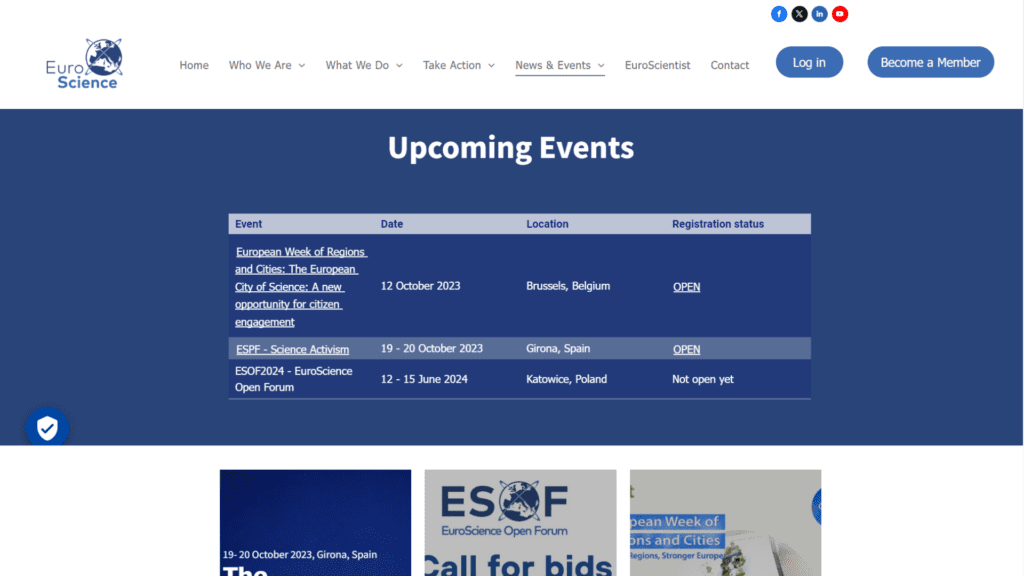 Conferences, seminars, and educational opportunities are just some of EuroScience's many well-known offerings.
The EuroScience Open Forum (ESOF), the biggest general scientific meeting in Europe, is at the center of these efforts. Platfrom's ability to handle events has proven to simplify the preparation and running of these crucial occasions.
The platform streamlines event administration for EuroScience by taking care of tasks such as ticket sales and contact information collection.
So, how does EuroScience use the event management feature?
For example, an event was held in Stockholm on May 16-17, 2023. They were able to register by creating an event in the board section on Raklet platform.
Plus, for those who could not physically participate, EuroScience OpenSource embedded the video broadcast live on YouTube into the board so that members and non-members who could not physically participate could follow the conference.
Enhancing Communication Efforts
Raklet knows that good communication is the backbone of every thriving organization.
EuroScience uses the platform's messaging features to keep in touch with its contributors and the wider scientific world.
First, admins go with MailChimp integration for email marketing, and for EuroScience, MailChimp integration is a lifesaver.
Members can talk to each other through chats or discussion boards. Other members can easily find and get in touch with those whose personal information is available to them.
Dividing members into groups with the tags and segmentation feature or dividing them according to where they live on the map is another feature that strengthens communication.
For example, EuroScience uses a map feature to separate its members according to the countries they live in, thus making it easier for them to communicate with each other.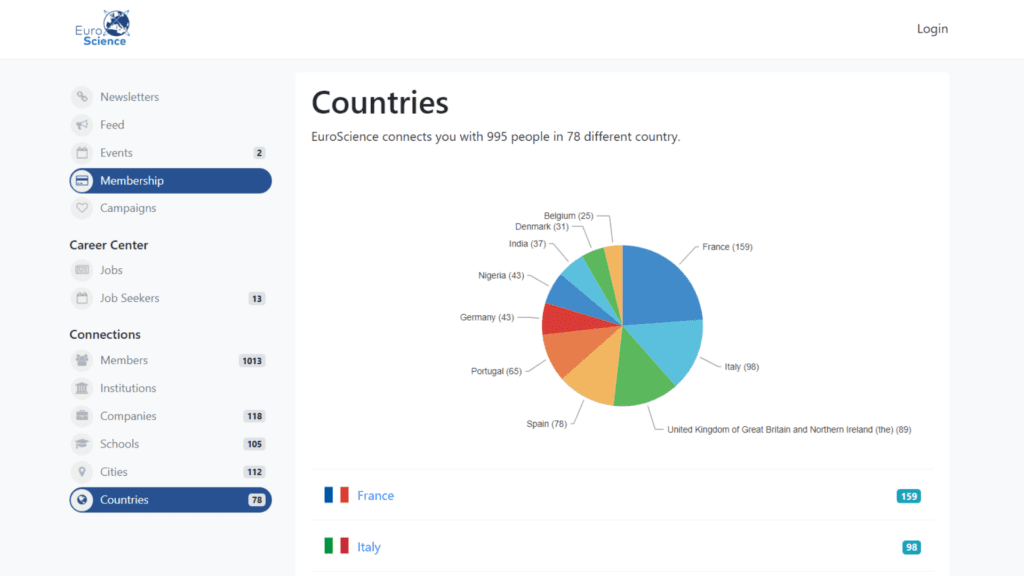 They also aim to increase communication between members by asking the companies they work with to add them to their member profiles.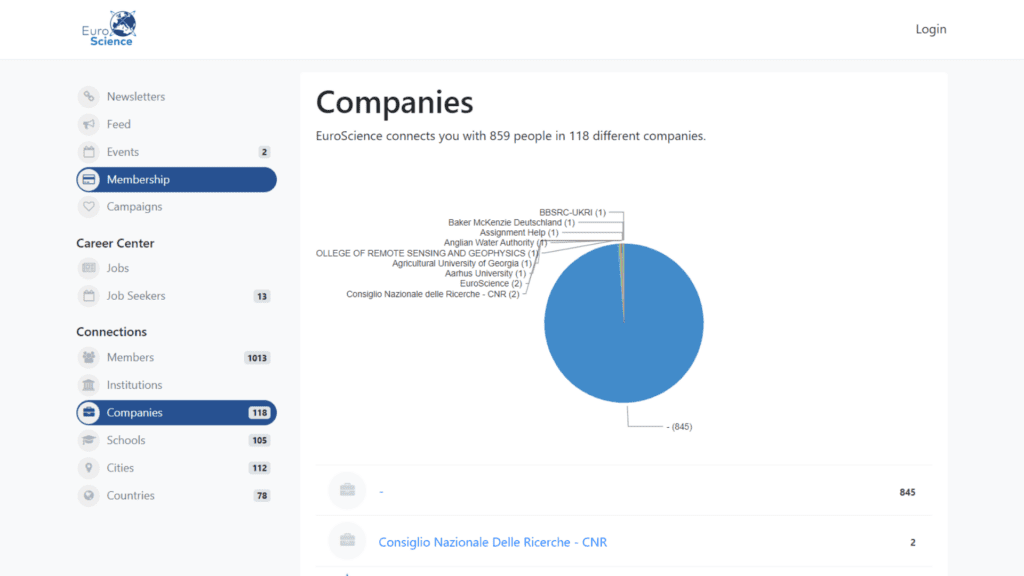 Fostering Online Communities
EuroScience knows that in today's information age, online communities are essential for promoting teamwork and the exchange of ideas. EuroScience has established a thriving Raklet community, demonstrating their complete commitment to this idea.
Members of this online community are able to communicate with one another without any barriers of location or time.
They create community awareness by connecting their members to both the association and each other by using email, SMS, and newsletter features for community building.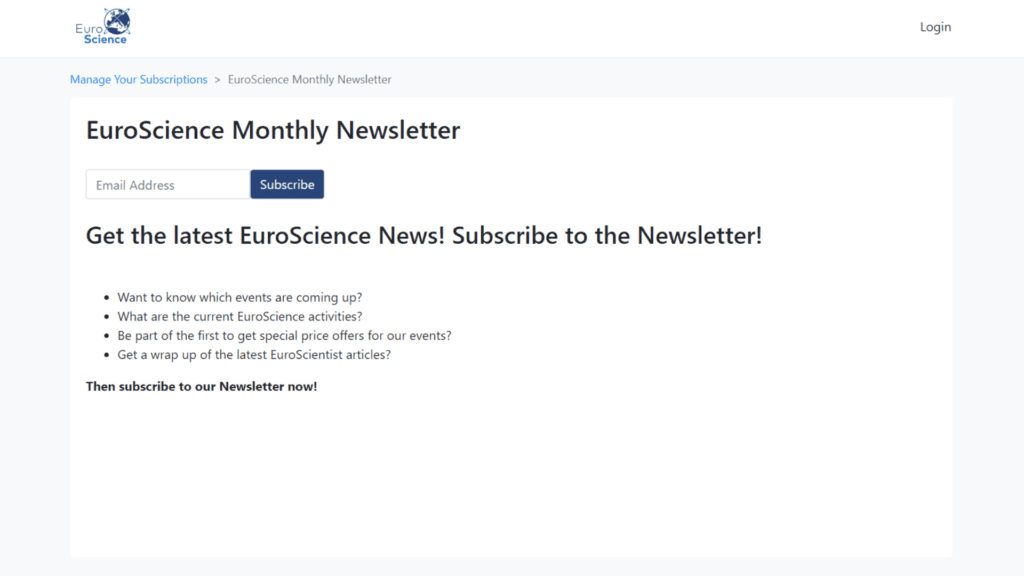 In short, Raklet helps EuroScience keep in touch with its readers by disseminating relevant content via email newsletters, facilitating fruitful conversations in dedicated forums, and integrating with popular social network platforms.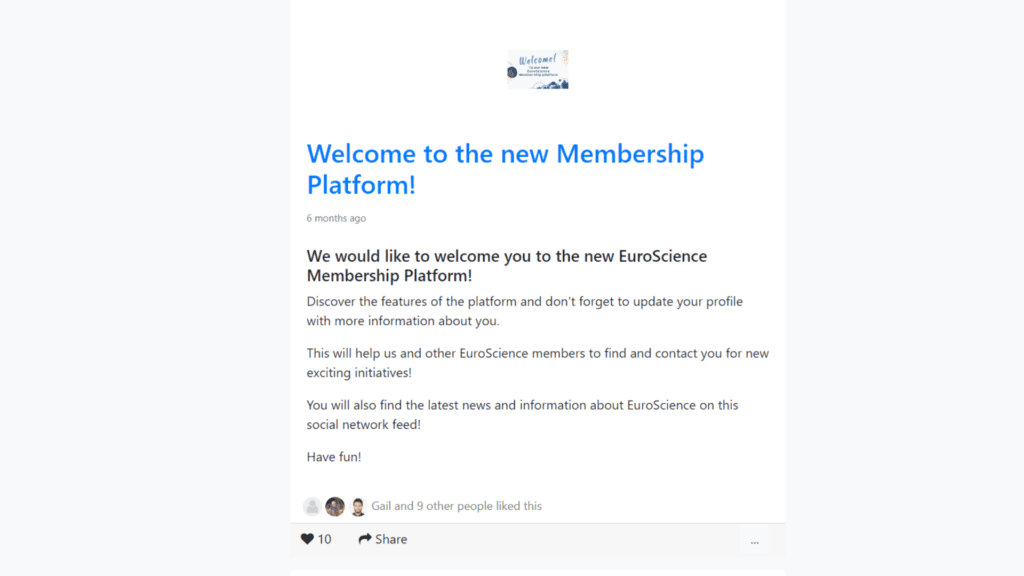 That's The Whole Story
The collaboration between EuroScience and Raklet is conclusive evidence of EuroScience's dogged pursuit of improving Europe's scientific and technological standing.
EuroScience has improved its membership administration and event organizing with the help of the platform's robust capabilities, and it has also built a flourishing online community.
This partnership is a great example of how technological advancements are enabling non-profit organizations like EuroScience to effect good change and make significant contributions to society.
Discover More and Join the Movement
For those curious to learn more about EuroScience and their impactful work, a visit to their website at EuroScience is a great starting point. To gain deeper insights into their activities and initiatives, you can explore their YouTube channels: EuroScience Open Source and EuroScientist.
If you share their passion and interest in empowering the scientific community, joining EuroScience through their membership portal, EuroScience Membership, is a step towards becoming part of this inspiring movement.
EuroScience's journey exemplifies the transformative power of technology, illustrating how the right tools can propel an association towards its goals of creating a better future through science and technology.