MAFH is an association facilitating collaboration between FinTech entrepreneurs, corporations, governments, tech experts, investors, FSPs, academia. Mauritius Fintech Hub aims to bring the key fintech players into society and create an ecosystem of fintech on the island.


To achieve this, they have to engage their partners and keep track of their activities along the way and Raklet is the best way to do that. Let's hear what they say about Raklet first and how Raklet helped them achieve their goals.
Why did MAFH choose Raklet as their Association Community Software?
MAFH line up the reasons they use Raklet as their association community software:
One platform with multiple interconnected tools: It is possible to use interconnected Raklet apps within the same platform, which makes navigation easier. It is possible to achieve everything that would take 3 or 4 different solutions with Raklet as the association community software.
Actual human interaction: One of the strongest characteristics of the Raklet team is that we offer you a human interaction experience with the demo and help center rather than prefabricated videos or articles.
Fully customizable: We can add more features or integrate with more applications if needed. The sky's the limit!
Pricing: When compared to other membership management platforms, Raklet offers more functionality at a lower price.

"I am looking forward to seeing Raklet grow further as a software. I know there are still a lot of things that you are working on. I also really love the fact that you take suggestions into consideration and keep updating the tool based on what your users need. I like the human interaction that happens with the team, which, unfortunately, not all management platforms can offer so readily. We interviewed other teams. Some of them had this generic demo video which is not the easiest way to evaluate whether a platform is suitable for your organization or not. The human touch was not available. I think this human approach is great to have."
-Raina Ram

About MAFH and Why They Needed An Association Community Software
MAFH is a non for profit organization with one clear purpose: improving the quality of life in Africa by bringing together Mauritian, Pan-African, and global corporates, start-ups, investors, academia, regulators, and all other stakeholders to collaborate in the Fintech space in a way that will empower African Fintech into the future. Their vision is to create this Pan-Africa FinTech ecosystem through open collaboration between all key stakeholders to build a successful FinTech Hub attracting and retaining talent, innovations, and investment into the African continent. Ultimately MAFH believes that collaboration will lead to cutting-edge solutions for financial inclusion in the emerging African market. And for this reason, they needed an association community software.
Automate Membership Management
MAFH aims at bringing together many companies under a roof, which requires a lot of contact information. This contact information has to be updated all the time. It has to be exportable for physical documentation and importing new contacts or updating existing profiles has to be easy.

Raklet offers a very simple and effective membership management solution. Users can add information to existing fields like name, mail address, company position, or add custom fields to qualify their custom needs. They can update their profiles easily.

Admins can update information in their member base, they can add contacts manually or import them from an existing list. They can also use tags and segments to group their contacts or export the contact list.

3rd party integrations can be easily done as was the case here, where MAFH needed a room booking tool and embedded Skedda, which is an app that serves this specific purpose. Other calendar apps such as Calendly can also be implemented here.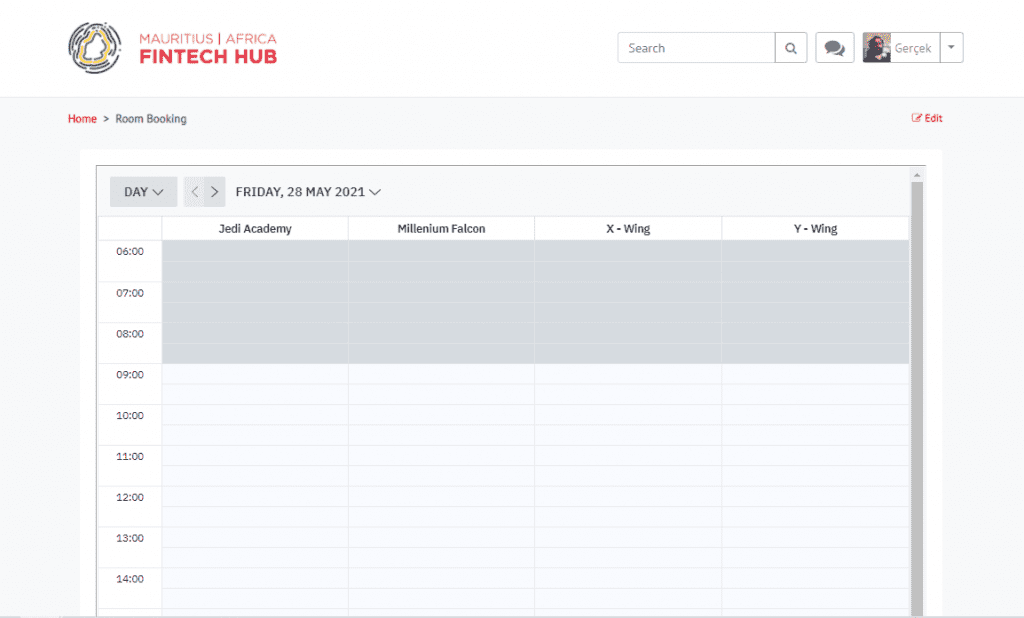 Build A Powerful Network
One of the most crucial needs for MAFH was engaging association community software. To bring people together, strong communication is critically essential. What MAFH needed was a platform to bring employees from different member companies together and create a social network, which includes events, private messages, discussion boards, collaborative boards, and comment sections, all of which are all available in Raklet.

MAFH uses Raklet as a member portal besides their main website. So whenever a new member joins, they will have access to the members portal and member-only content such as posts, announcements, events, and other networking essentials.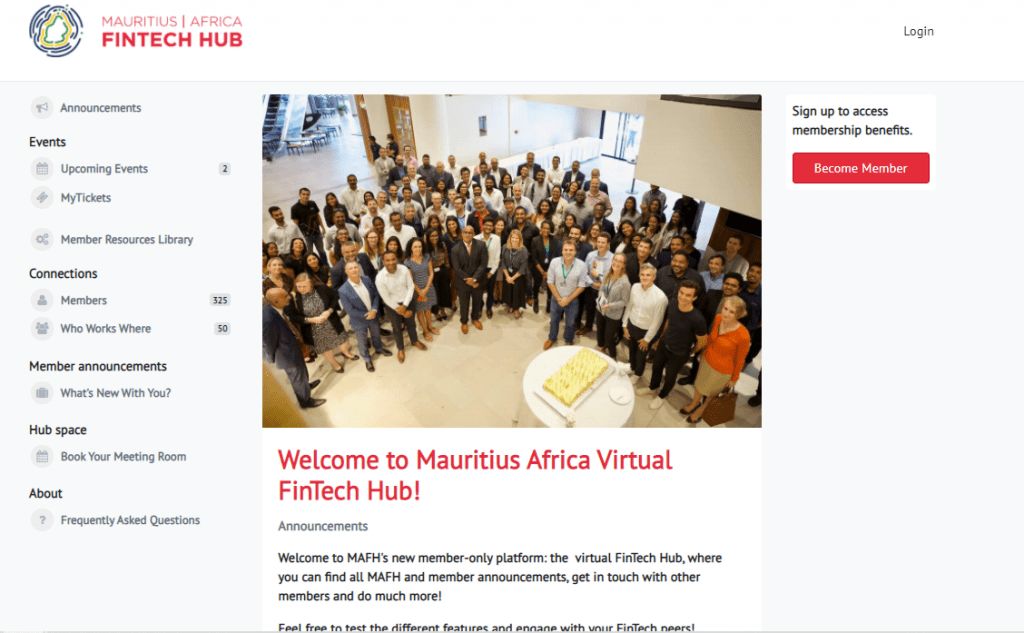 One of the features MAFH uses the most is the events feature. With Raklet, you can easily create and publish events. You can keep track of the participants, sell tickets and collect payments if needed.

Since the world is still dealing with the pandemic, online events gained great importance. Raklet can integrate with Zoom to host better online events.
Another feature that is available on Raklet is private messaging. Members can send messages to each other and create their own network. This helps achieve a strong sense of community and network in the website.

Members can also see each other's profiles that contain information of company positions, interests, or anything else they want to add. This type of customization is great to bring together people with the same interests. In this case, it helped MAFH to create a collaborative ecosystem.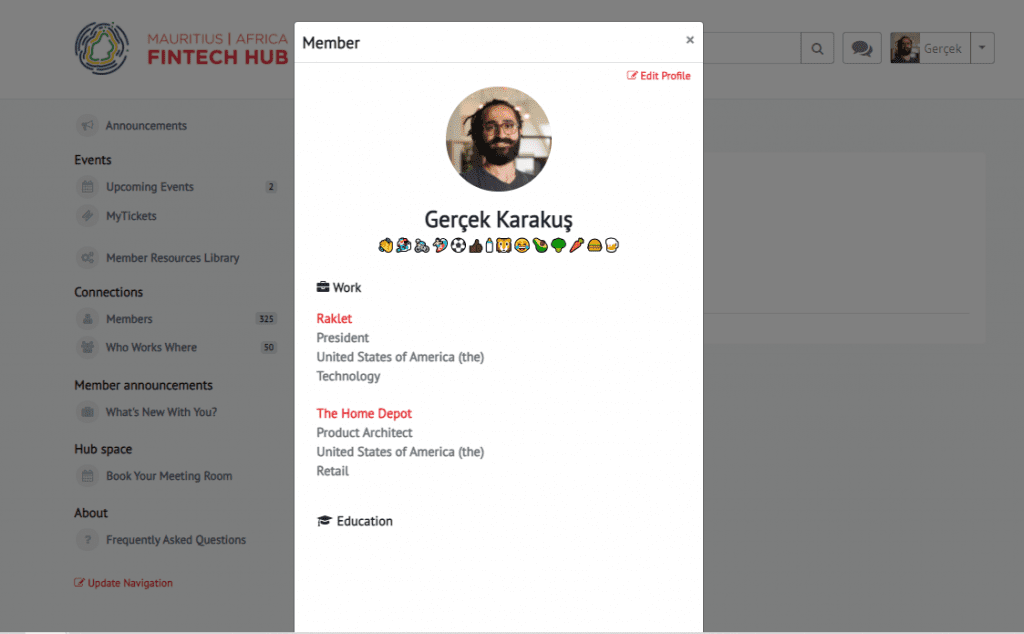 Raklet also allows members to like, comment, and share posts on the boards. Members can make comments or share the post on other social media platforms like Facebook, Twitter, or LinkedIn.

You can create discussion boards for your members to discuss and share ideas with each other too!
Communicate Easily
Sending updates, newsletters, or even special day messages to a large group of people is a challenging task. MAFH was able to integrate some email marketing on Raklet. Quick announcements to members are easily made using the platform.

Raklet has an embedded system for sending emails. You can choose your recipients among the filters you created, design your mail and send it to a large number of people at the same time. You can also keep track of the people who read your emails.

You can also send automated emails such as debt reminders and birthday mails!
Track Subscriptions And Collect Payments
If you are collecting donations or regular payments from your members, Raklet is a great tool for you! Automate membership applications, payments, reminders, and renewals easily.

MAFH has 3 different types of subscription plans for the companies they work with. They use different plans for companies of different sizes. The fee of each plan changes depending on the size of the company.

Collecting these recurring payments and keeping track of the payments is not easy, especially when done manually. MAFH has, at this time, opted out of the payments tracking but you can choose to set up this option with Raklet. By creating different membership plans and setting a renewal date for each one, you can automate the process and keep track of payments from your admin panel.

You can also create special pages for your members and subscribers. MAFH uses a member library in their Raklet social network for members only where they share documents that are useful to the members and past member-only workshops and webinars that members may wish to catch up on or review at their convenience.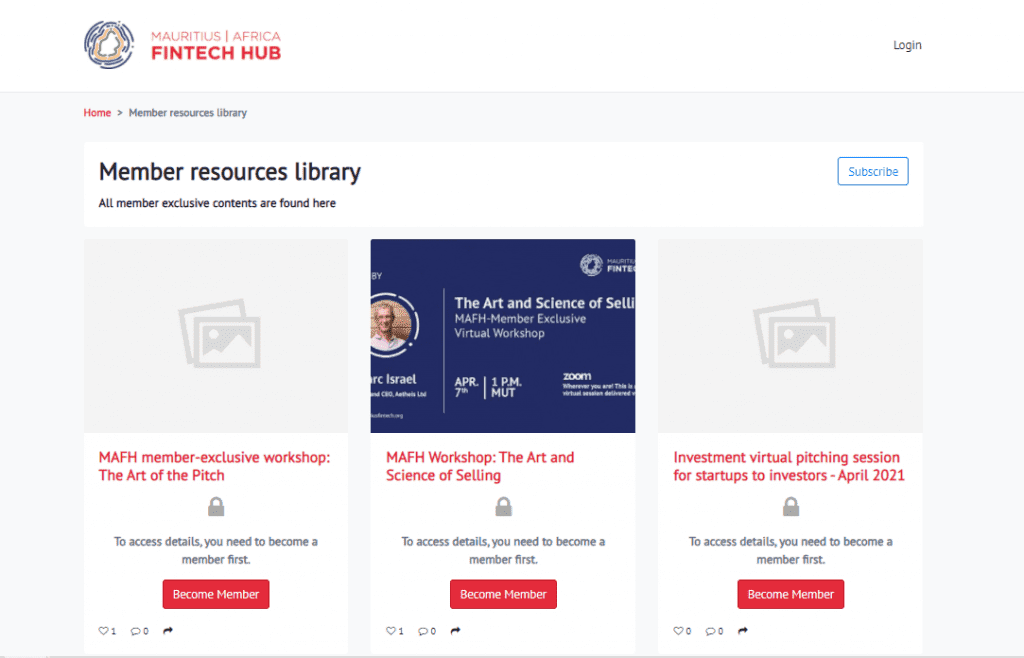 Association Community Software
Do you want to hear more about why having association management software is critical? Read our article and find out more!
You can launch your new platform to have a Raklet as an association community software yourself or you can schedule a demo to talk with a professional! Reach us today and improve your business!
If you'd like to learn more about association management software, check out these articles below: