360Alumni Alternatives, Pricing, Reviews & Ratings
We know how it is to feel lost among so many options when it comes to choosing the most suitable software for your alumni community. But fear not! In this article, we'll provide you with an unbiased comparison between 360Alumni and Raklet. Let's dive right in!
Most schools, universities, and colleges struggle with keeping an account of their former students. Too many people to keep track of, to contact in case of an event, to send a newsletter to, to collect an annual/monthly fee from the members for the alumni organization to survive and thrive, and so on… This is the reason why those organizations turn to such software that makes it possible to gather all these under one roof and manage them as efficiently as possible. 360Alumni is one of the platforms that provide this service.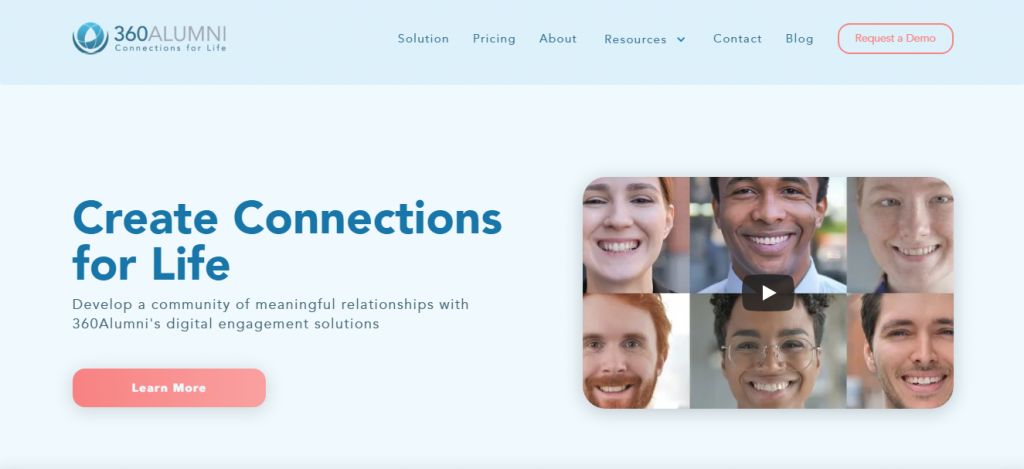 360Alumni is a 10-year-old Connecticut, USA-based platform that helps organizations do their work in a well-organized and efficient manner to provide a good engagement of their alumni, donors, volunteers, and participants. The platform is well-liked by its users, being praised for being constantly enhanced and having outstanding support the most. Of course, 360Alumni is not the most feasible option for every organization out there. Now, let's get more in detail on what they have to offer.
"Create Connections for Life – Develop a community of meaningful relationships with 360Alumni's digital engagement solutions" is how 360Alumni talks about the service they provide on their website.
Some examples of organizations that use 360Alumni are FoodCorps, CCEF, Alvernia University, Century College, Wheaton Academy, and more.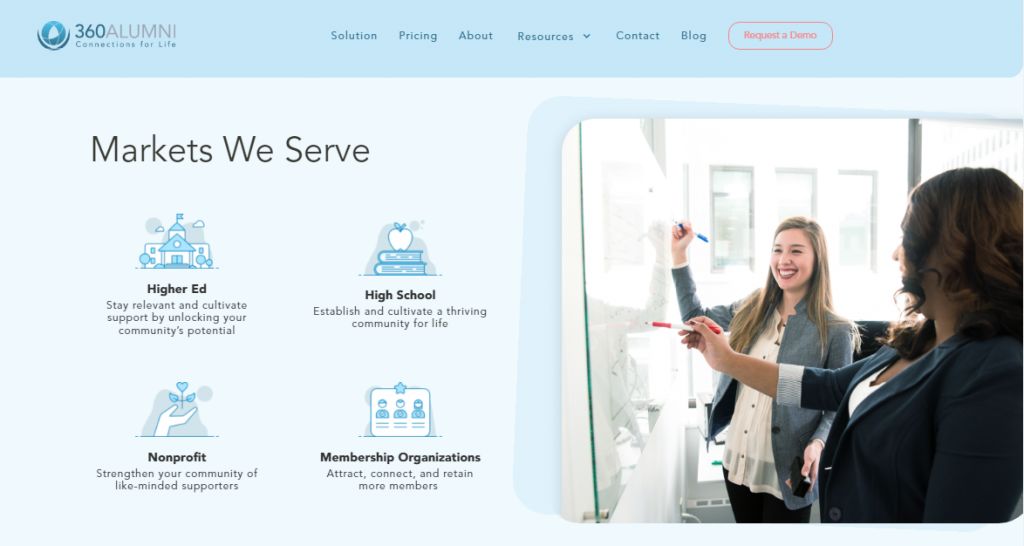 360 Alumni has many useful features collected under its roof. To start with, they have great event management tools to organize reunions, career fairs, or fundraising galas. They help users manage them all under the same alumni platform.
The alumni have the option to create and join groups on the platform as well. So it's a great way to keep the alumni active and loyal to the organization, while also keeping it interesting. The platform is also able to give the organization a way of mapping all alumni for any use.
360 Alumni also has an easy means of supporting the members with a job board that shows job and volunteer opportunities for anyone to know about. It keeps the support going by having a mentorship page where the members of the community can engage professionally.
The platform also is very good at collecting and tracking payments from the members. It writes, automatically sends, and tracks emails as a way of smoothing the communication between the organization and its members as well.
They have a 6-minute product tour video on Youtube that is totally worth checking out!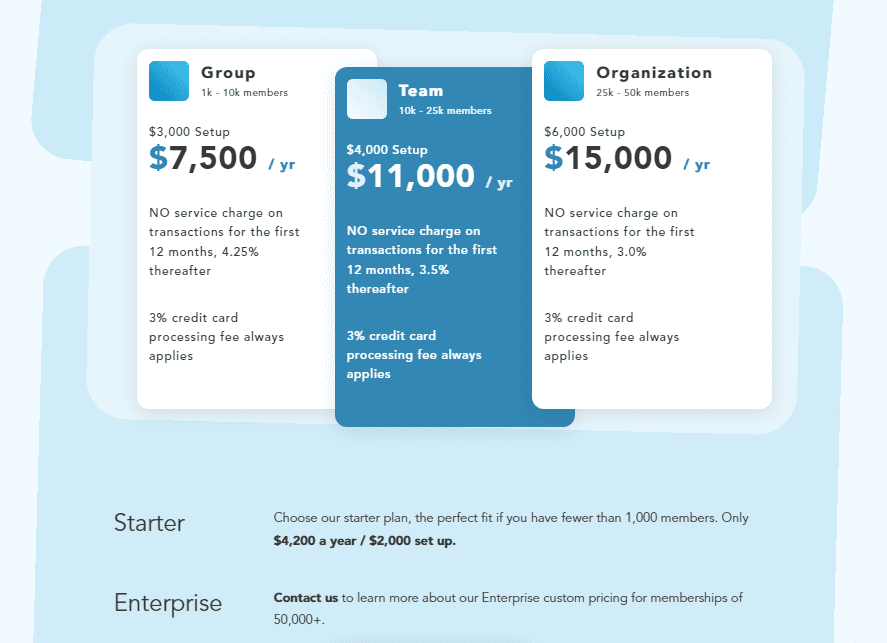 As it is also visible above, 360Alumni has 4 payment plans available where the fees depend on the number of members. The features they offer do not vary on the plan, they offer the full package to any of their users regardless of their account being small or big, which is worth praising. The cheapest plan they offer for organizations that have fewer than 1000 members costs $4200 a year + a one-time setup cost of $2000. They also offer a customized plan for organizations that have members more than 50,000.

360Alumni has an overall score of 4.7 out of 5 stars on Capterra, one of the leading software review platforms. However, there seems to be too small of a number of reviews to have a healthy opinion about the platform. Still, the limited number of users seem to feel content about 360Alumni. According to their reviews, the pros and cons of 360Alumni can be listed as follows:
Raklet is also an alumni engagement software that helps alumni associations connect with their members. It can help you offer jobs to alumni members, keep the alumni engaged and organize events where the alumni can get together. Raklet has many features that make it one of the best alternatives for an alumni platform. Let's take a closer look at those!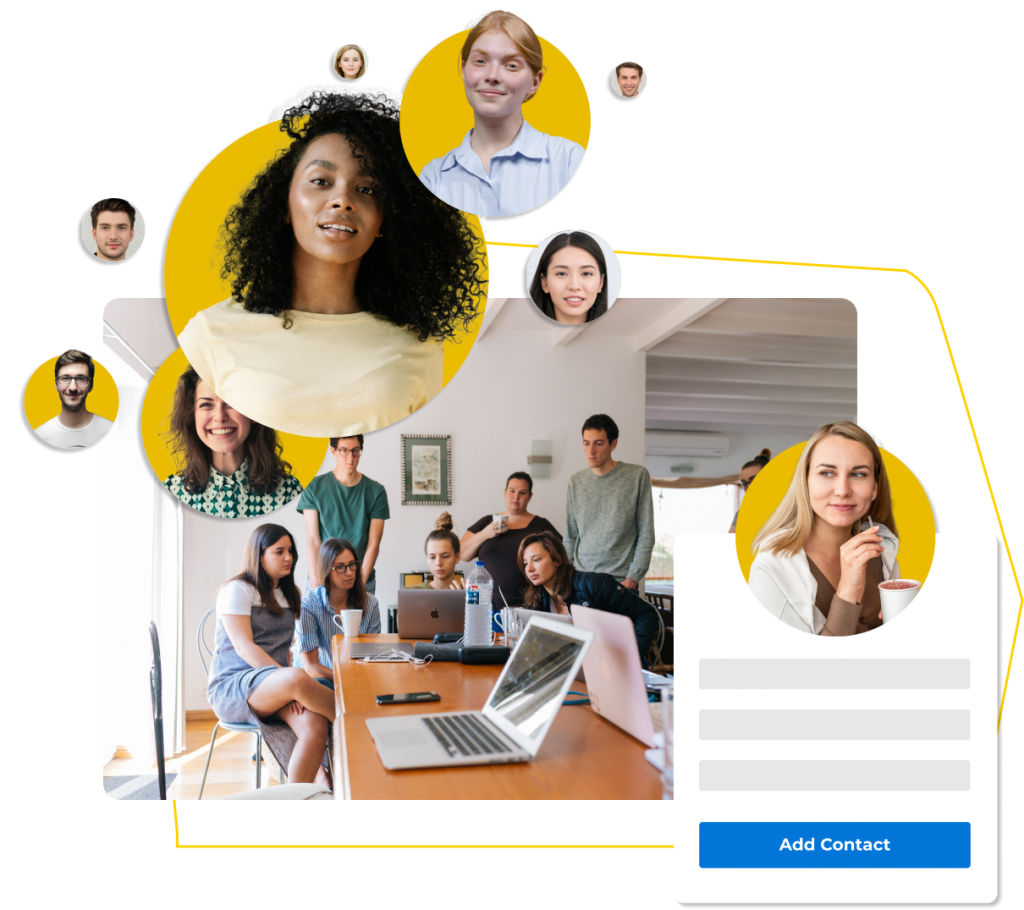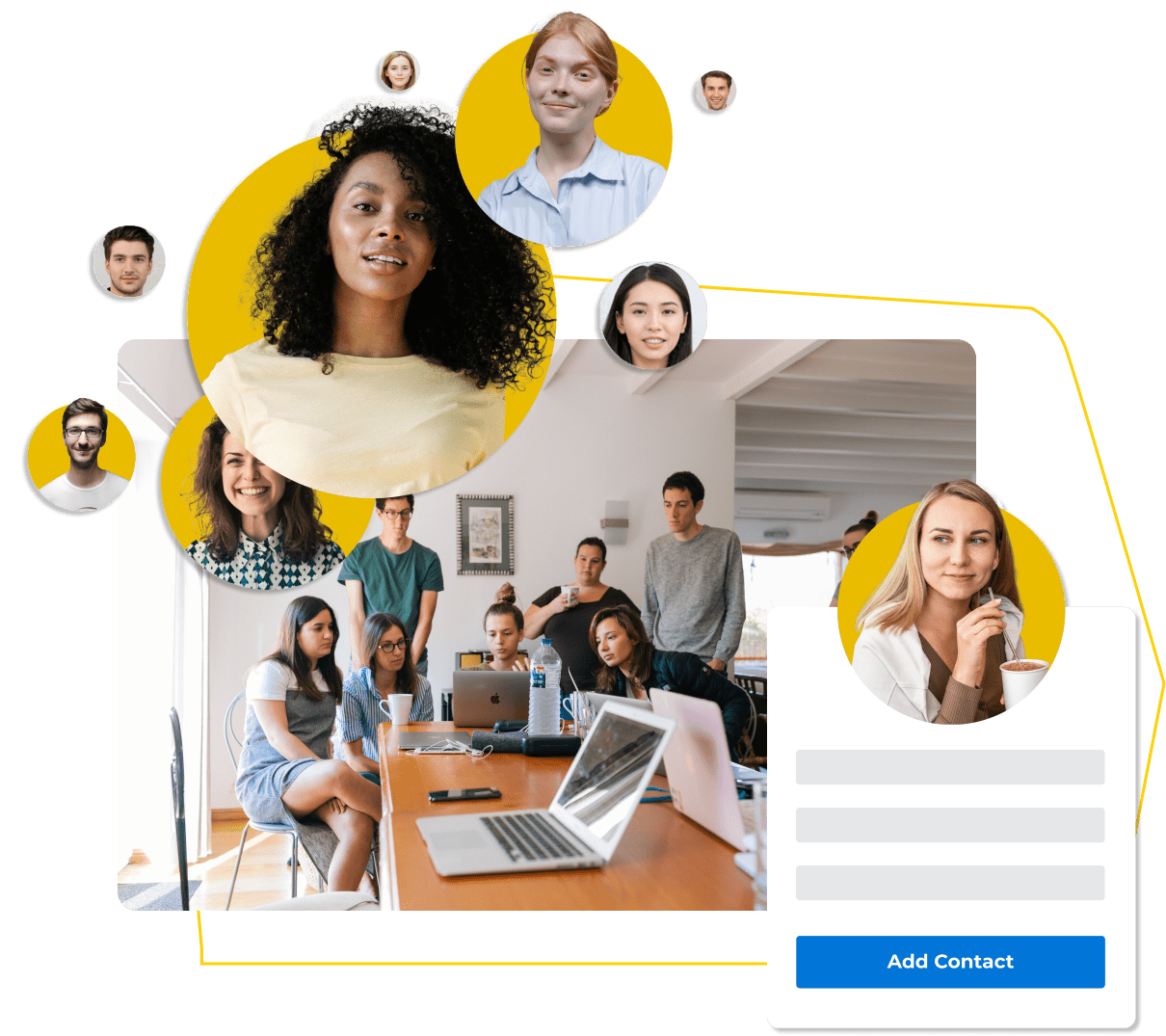 Raklet has a very powerful CRM that can help you get to know your alumni better. You can import your present data sheets to the system easily and create individual contact profiles. You can update and filter those whenever you want.
CUSTOMIZED SOCIAL NETWORK
On Raklet, you can share announcements on the alumni platform to keep your community up to date. It is also possible to increase engagement among members with forums and a private messaging feature. This will help to strengthen bonds within your community.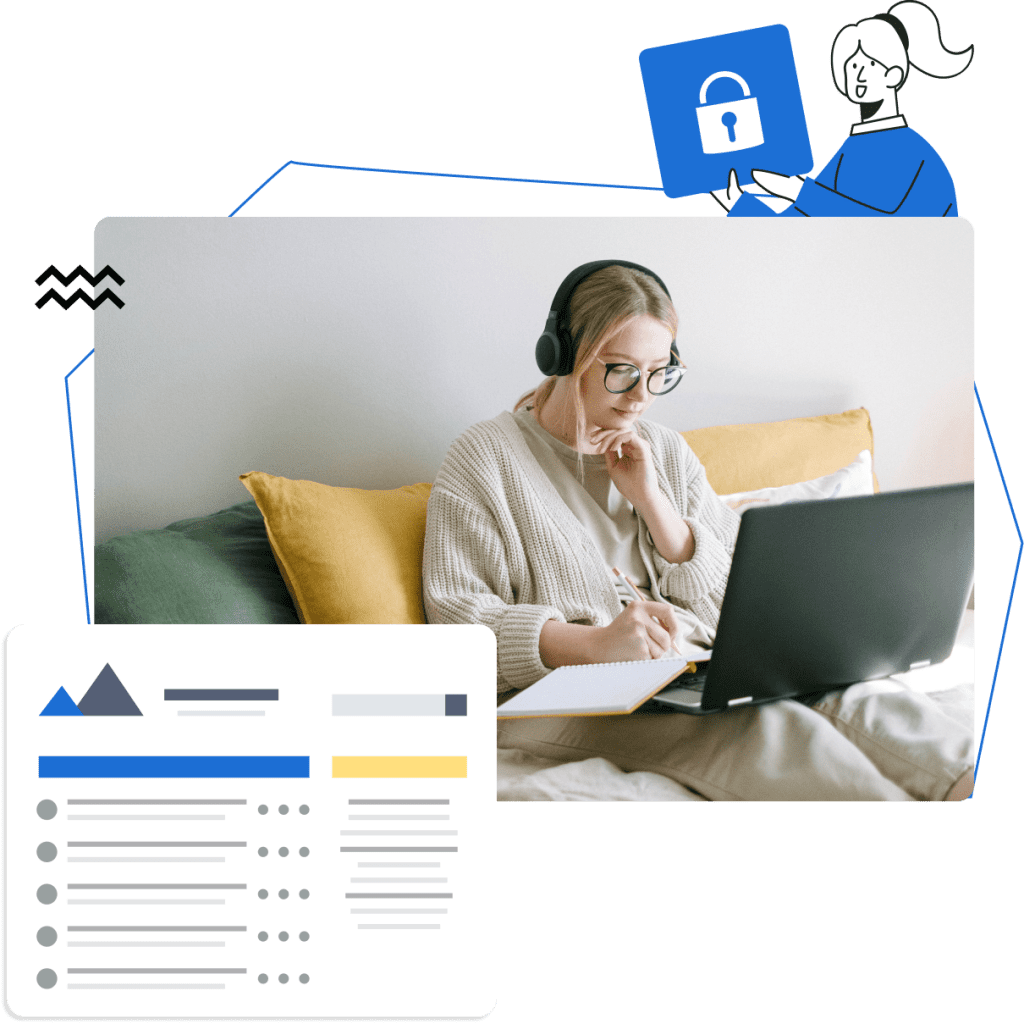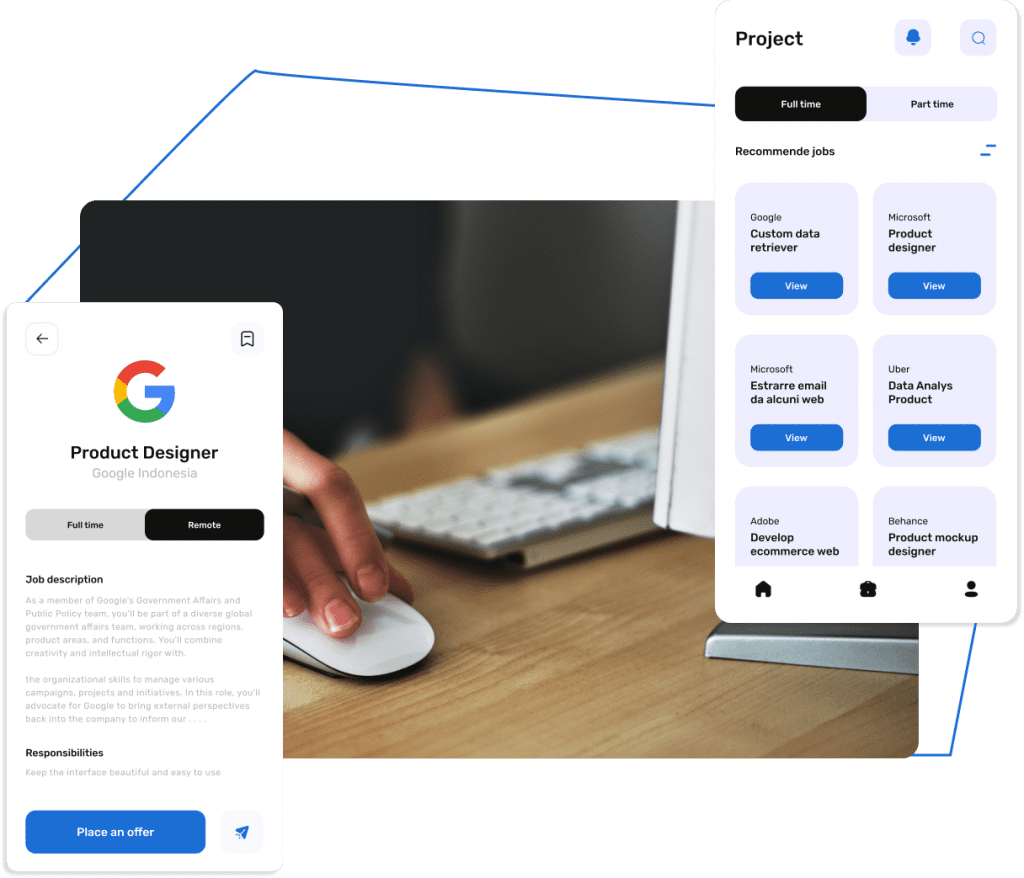 You can list job vacancies in different industries and give the alumni members a chance to filter those and get a step ahead in their careers. You can keep the job opportunities only within your alumni community to increase their chances. You can know which member is looking for a job and help your members professionally.
Raklet makes it possible to create online or face-to-face events, have different ticket types, and securely collect the payment. Let the members register for events online to increase alumni engagement. You can track alumni attendance with real-time reports and streamline the entire event management process.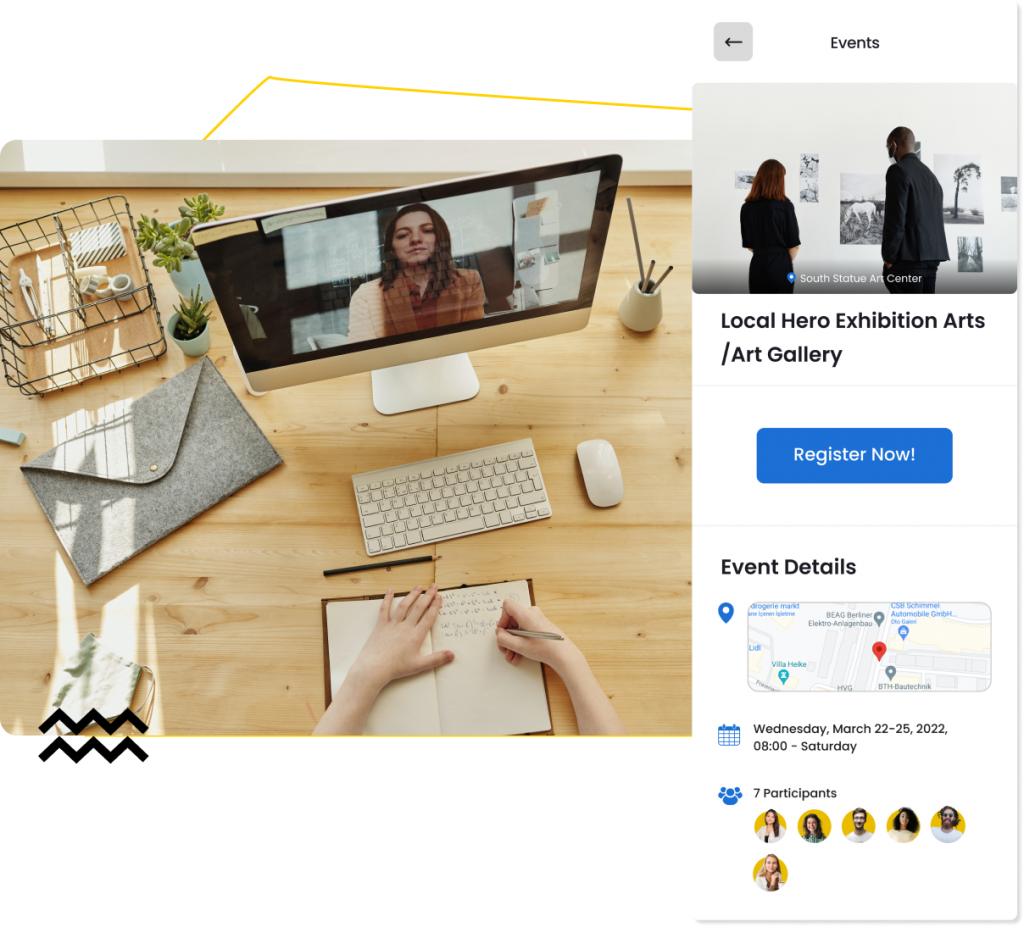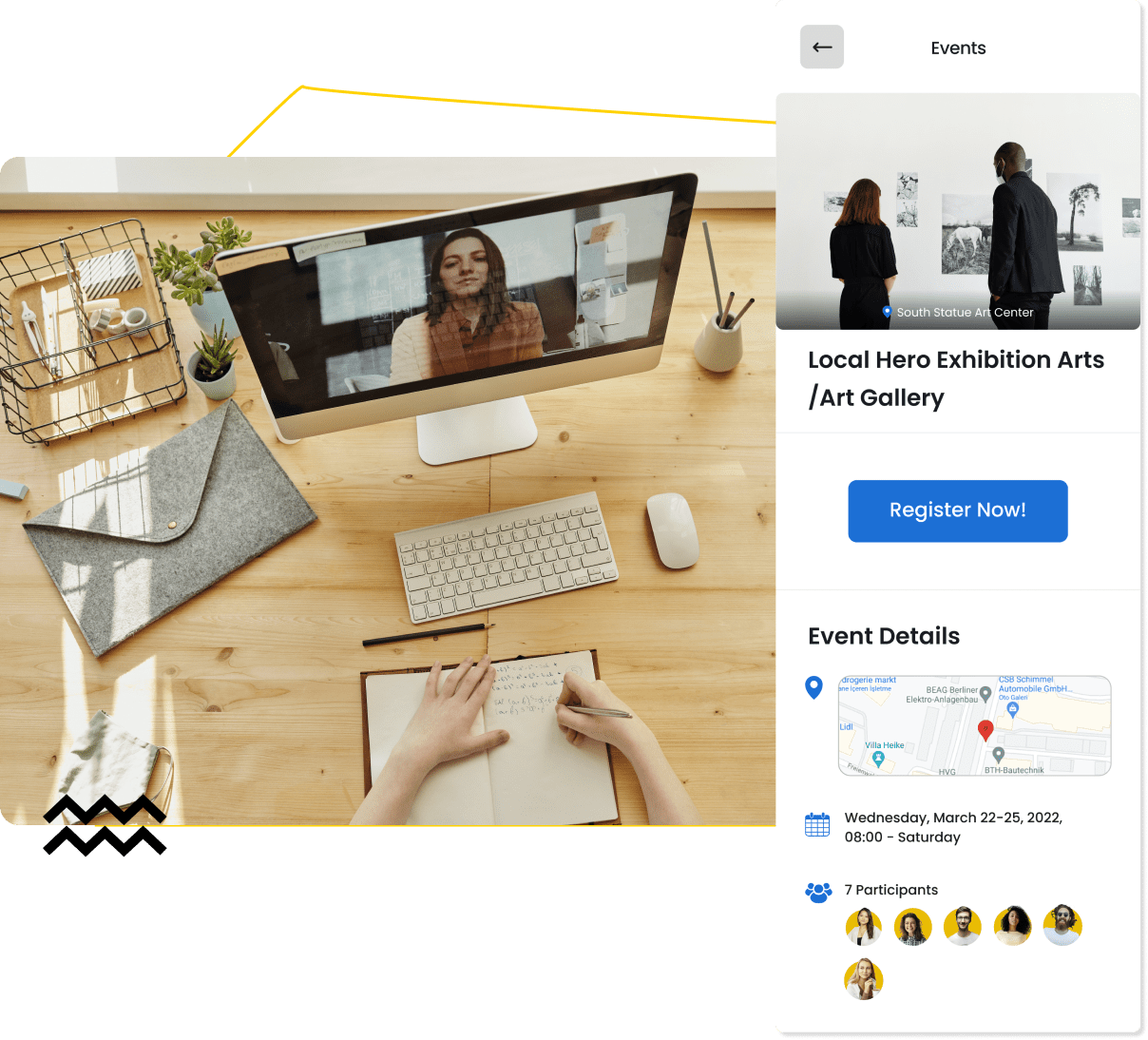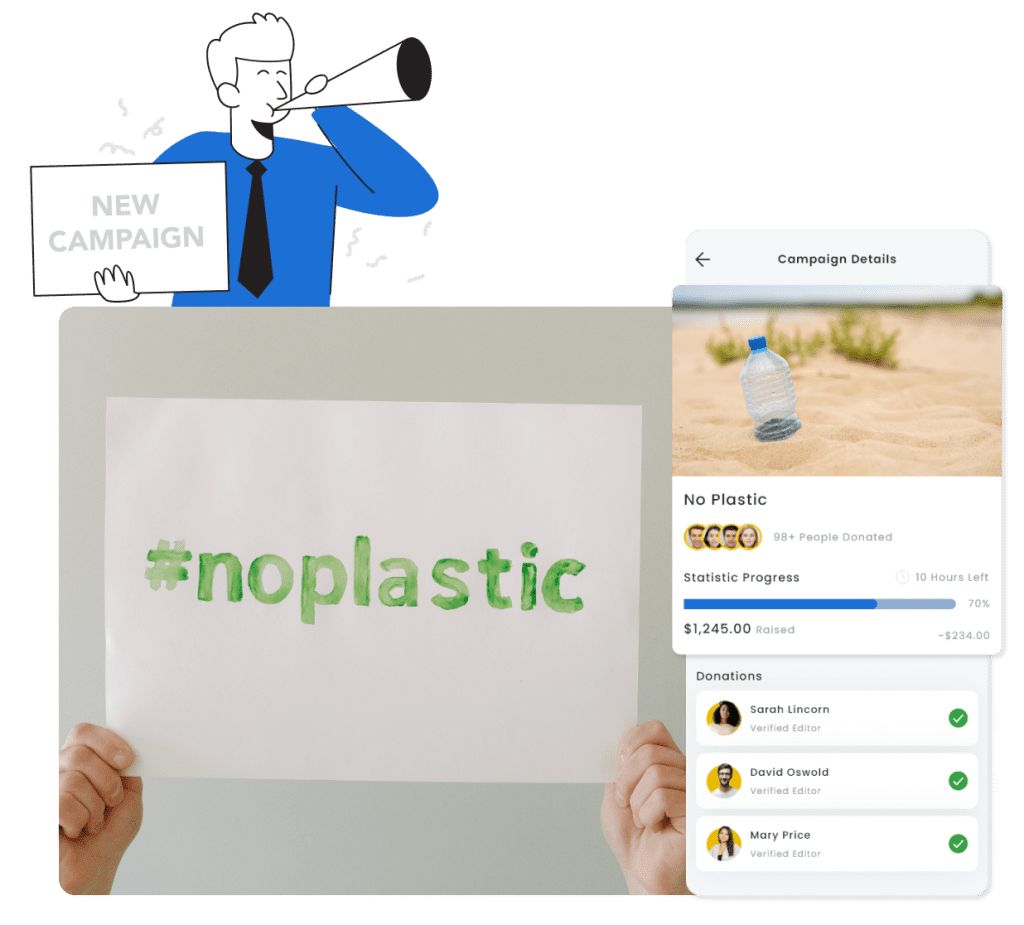 You can bring your alumni members together and fundraise for a good cause on Raklet. It is possible to collect donations online, track the progress, and get in touch with the donors. Raklet will help you connect with your alumni association on this noble cause.
Unlike 360Alumni, Raklet offers a free plan for up to 50 members. You can try out our platform for your alumni organization for free before upgrading, or you can continue using our free plan forever.
If you choose to further customize your page and profit from other extra features, our paid plans start at $49/month. Let us remind you that there is a 50% discount on our paid plans for nonprofit organizations! We also offer 30-day free trials for premium plans and other helpful features. So explore away!
Here, you can check our transparent pricing page to see which plan works the best for your organization. You can also compare our pricing plans. 
Raklet has an overall score of 4.8 out of 5 stars on Capterra, one of the leading software review platforms. The users seem to feel pretty content about Raklet. They feel especially good about the ease of use, customization and good customer support.

How is Raklet better than 360Alumni?
You can see the comparison below:
Free, or starts from $49/month
Don't listen to us, listen to what our clients say

Good membership software! I really liked the support responsiveness. They are on the ball, listen to your comments and try to integrate if the comment can bring value to their product.
Powerful event management software! Raklet's web and mobile apps makes it really easy for us. We create tickets for public and members-only, offer coupons to promote our events and check-in guests onsite.
I am satisfied. We manage the administration and communication of our associations thousands of members. Support team is really kind and help us solve problems quickly through chat or video call. We sell tickets and also crowdfund on the platform.
We publish digital cards for our members on Raklet. They can benefit from the perks simply by using mobile app or adding their cards to mobile wallets. Highly recommended.
As we were about to spend thousands to develop membership software, we discovered Raklet and saved. Raklet has a lean and well thought architecture that provides you the most important features you need for membership management. It looks familiar from day 1, easy to use without extensive training.
Looking for other club software alternatives?
Create your account.
It's free for as long as you need.
Start for free & upgrade only if you need. Card not required.