Vaave Alternative for Your Alumni Association: Raklet
Any institution or corporation values their alumni as they know keeping in touch and having meaningful engagement has many benefits for both parties. If you are looking for ways to streamline your alumni engagement processes and improve connection, here you can learn about Raklet, an alumni engagement software that will add value to your establishment while creating meaningful bonds.
Alumni associations provide the best networking opportunities for alumni while also facilitating many processes like recruitment and fundraising for corporations. Alumni associations are vastly popular since they allow both sides to create these great opportunities for each other. As with every association though, creating and managing one requires a lot of time, effort, and manual work if you don't have the facilitating software. This is exactly why software like Raklet and Vaave were created, and in this article, we present the two software to help you choose the best solution for your association.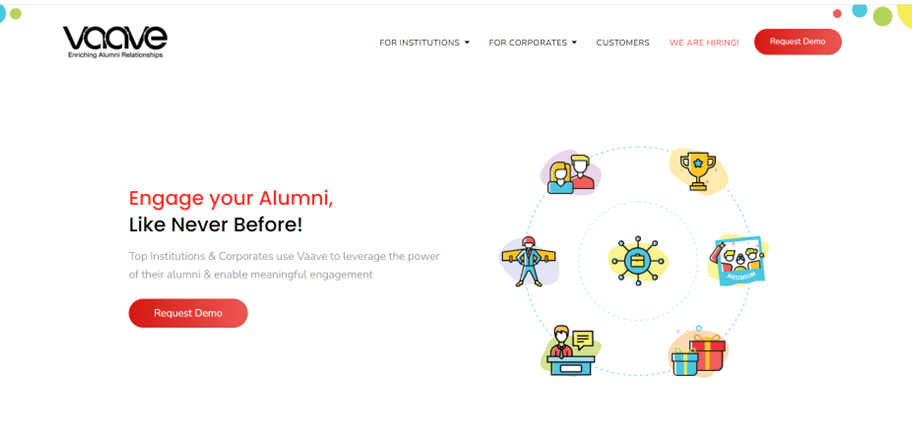 Vaave is a cloud-based software that facilitates alumni engagement for corporations, institutions, and organizations. Based in India, Vaave is a company of 11-50 people. The software was founded in 2008, and they specialize in alumni engagement networks and solutions. Vaave is one of the good solutions out there, but that does not mean they are the best choice for everyone. So, let's check out their features to see what they offer and what they lack.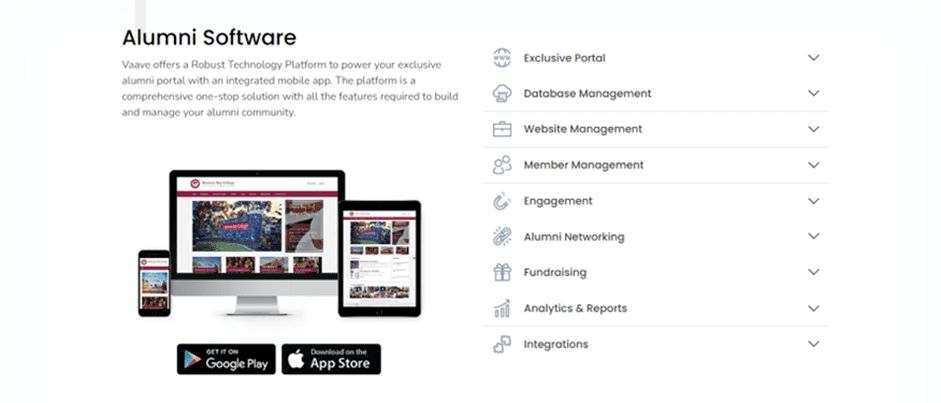 Alumni Software
With an exclusive portal, they provide their users with a dynamic homepage design that has a private and secure network. On this website, Vaave offers various services to improve database and member management for institutions and corporations. These services include sending email and SMS messages, event management, galleries and blogs, site management tools like blocks, banners, layouts, and ticketing systems with custom forms. In addition, they provide fundraising opportunities and job boards where you can track applicants.
Professional Services
Vaave offers a 6-month Alumni Engagement Program (AEP) to help users professionally run their alumni relations. The mentoring programs under AEP are:
Placement Guidance Bootcamps

Industry Readiness Bootcamps

Higher Education Guidance

Entrepreneurship Bootcamps
Premium Offerings
Premium offerings aim to improve alumni engagement within your network. With these offerings, your alumni will likely be on the lookout for new opportunities using your platform and enhancing activity. Premium offerings include:
A partner ecosystem where alumni get access to premium hobs and partnered employees

Job placement assistance for students or alumni that are looking for jobs and internships

Alumni ventures for those that want to invest in startups

Marketing kits 
Alumni Leadership Program
This is a certification program consisting of six steps. This program aims to educate participants on alumni engagement and personas with various courses. This program costs USD 250 for international enrollments but is included in Vaave's subscription plans.
You can check out their website to learn about Alumni Leadership Program and their other features in detail. 
Vaave does not offer any information about their pricing online. It is hard to find precise information about their pricing on sites like Capterra as well, but according to G2, their plans start from $500 per year, though there is a possibility that this information is outdated. They do not offer a free plan but a free trial, and most user reviews express that they are content with the price-to-product ratio.

Vaave has overall 4,7 stars out of 5 on Capterra. This is a great rating, and their customers are generally happy with what they have to offer. Here is a pros and cons list according to the user reviews on Capterra:
Raklet is an all-in-one alumni engagement software that you can use to offer jobs to your alumni members, keep them engaged, get together in events, and much more. Raklet is used by many alumni associations worldwide, and its robust tools have been helping schools and corporations simplify their management since 2013. Our endlessly customizable features, live support chat, and in-house software engineers who are always ready to help you are only some of the features that set Raklet apart. Now, let's look at some of Raklet's broad selection of features: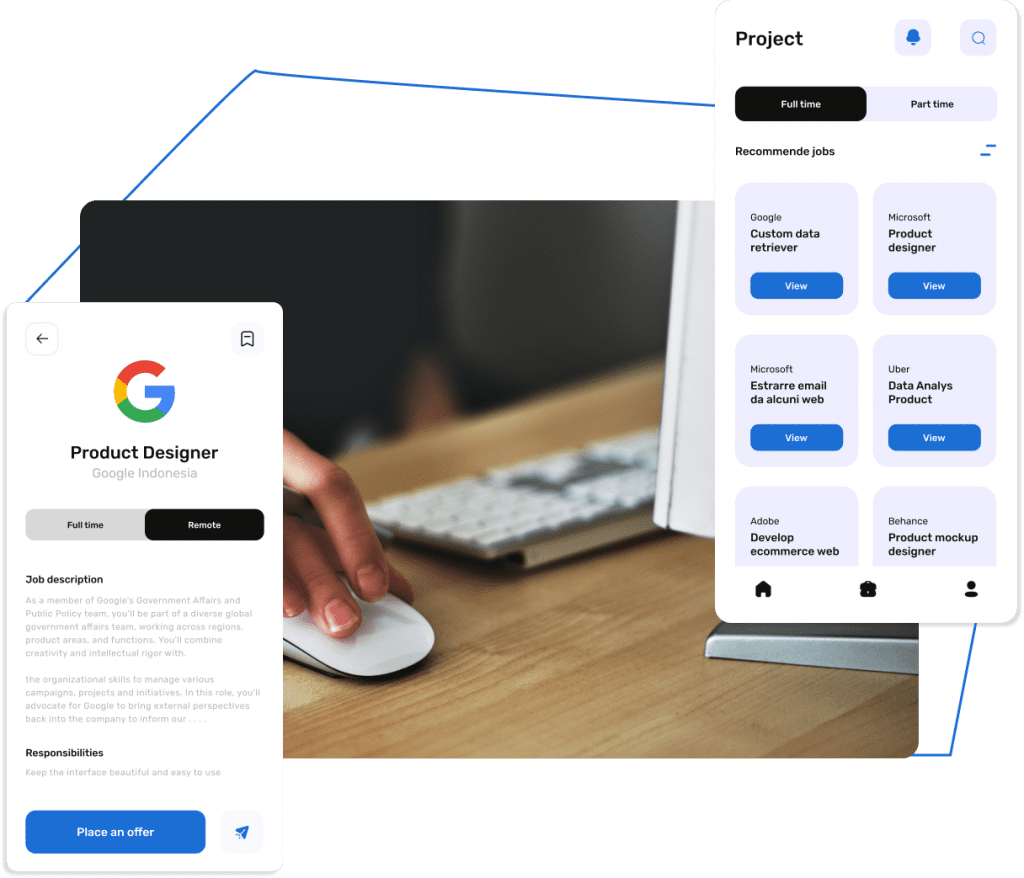 Let's be real; job opportunities are some of the main things that encourage alumni to stay in and engage with your community. They also play a crucial role for recruiters as alumni platforms are the best way to find the right people with the right qualifications. On Raklet, you can comfortably create your own job boards and customize them according to your field. We can also help you create a job board that only has your brand on it to make it completely yours. The design of the page, the logos, and the information are all up to you, with all the needed data at your fingertips.
When you create your Raklet account, you will also have your very own social network involving all your members. On your site, you can share posts about anything you want with photos and videos, open discussion boards for your alumni, and let them interact with each other through direct messages. With Raklet, you even have the chance to host video or live stream events on your account to improve one-on-one or collective communication!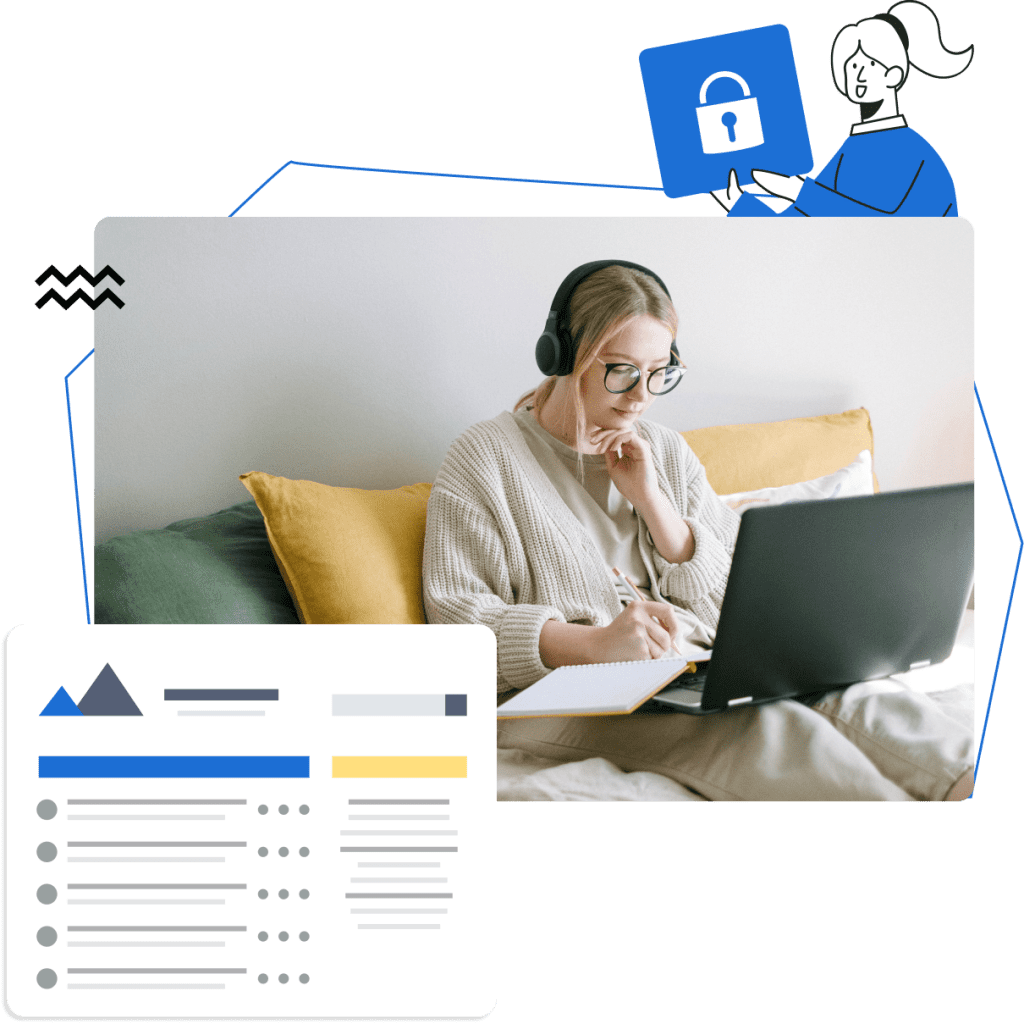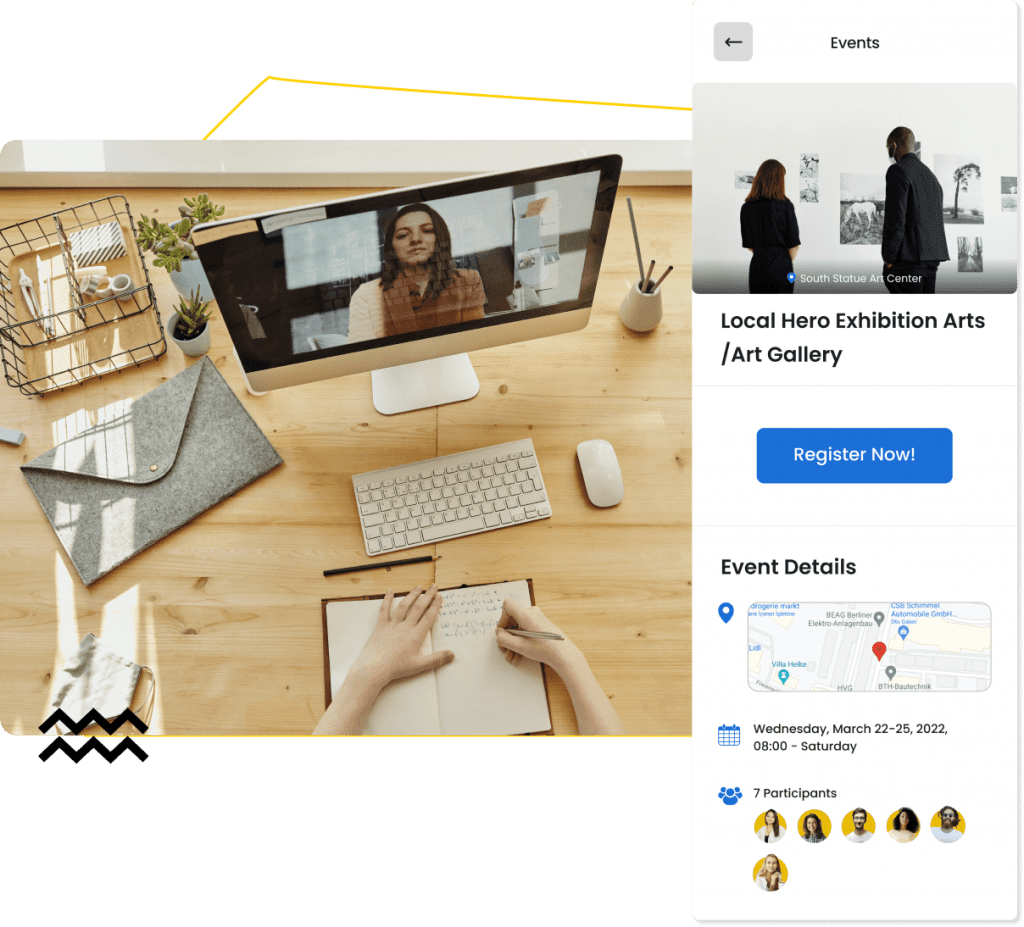 CREATE EVENTS & SELL TICKETS
If you want to get together with your alumni, there is no easier way to do it than with Raklet. With our event creation and ticketing systems, you can easily create paid or free, online or offline events and announce them on your Raklet page. You can also send your alumni reminders and even thank you cards through email or SMS after or before these events. After purchasing a ticket, attendees' QR codes can easily be scanned and kept in the database for further CRM practices and reports.
FUNDRAISING AND DONATIONS
Whether it is a nonprofit cause or other donations to improve your community further, fundraising is made easy thanks to your Raklet account. There will be a fundraising section included on your main page where you can showcase your cause and share your donation process. You can make your fundraising public or only let members donate. You are not limited to one fundraiser at a time either! Raklet allows users to hold various fundraisers at the same time. You can even add different bank accounts if you have multiple causes that require that the money is collected in different accounts.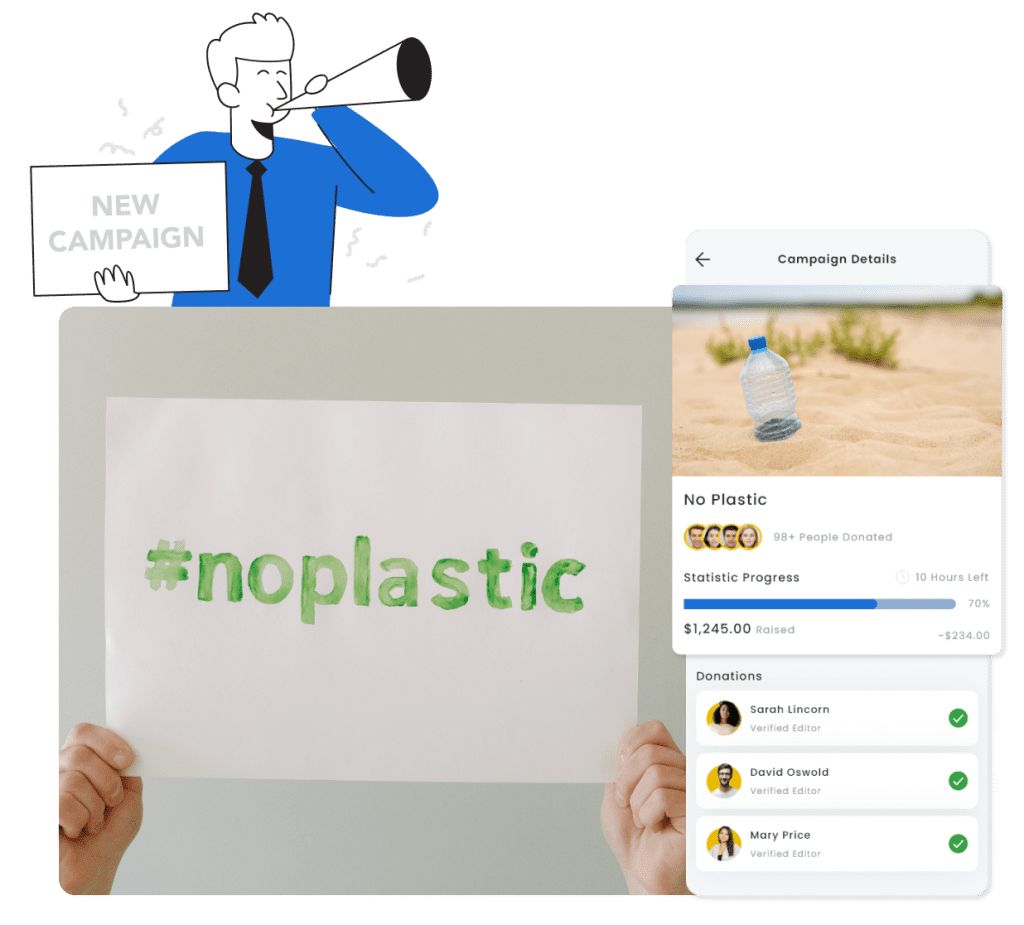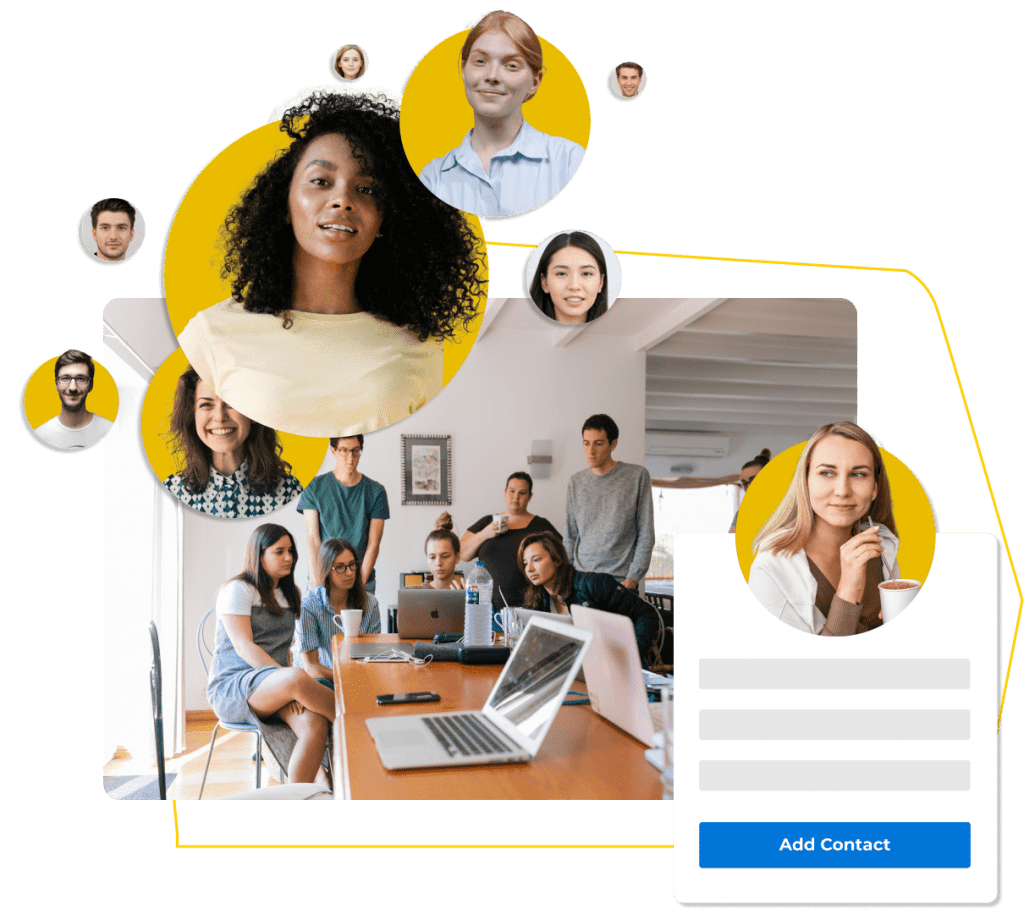 After easily importing your member database from your existing spreadsheets, you are ready to create custom profiles for each of your alumni. With their individual membership profiles, you can let your alumni update their information however they want. Raklet offers improved filtering, tagging, and searching options, so you are never lost in your database, however many members you have! With highly customizable member forms, you can ask members to fill out the needed information and get every information you need with a couple of clicks. Your database on Raklet is easily exportable, and you are provided with extensive reports to understand your alumni on a deeper level.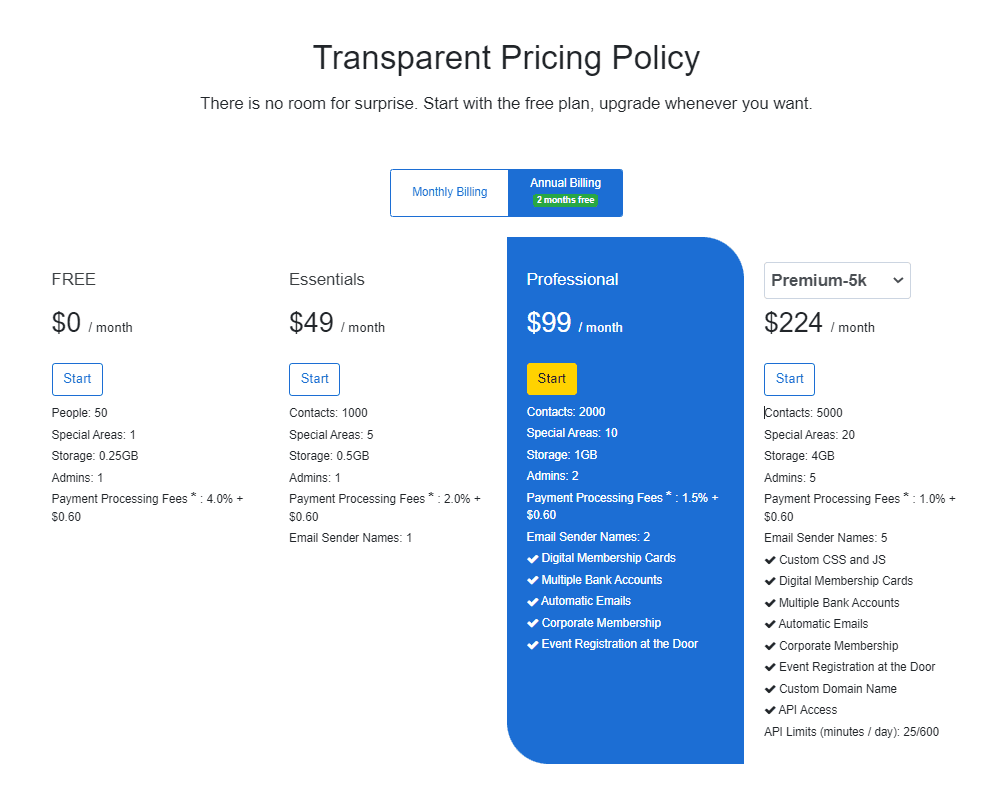 We value a transparent pricing policy and display our pricing openly on Raklet's website. Along with a forever-free plan and a free trial of our paid features, Raklet offers various paid plans starting from $49/month to help you choose the perfect plan for your association. 
You can always start your journey with Raklet with a free plan and choose to upgrade or use it for free forever! If you want to get in contact with us and learn more about our different plans, we are only one click away. Schedule a free demo and ask our specialists any questions you have. We are always happy to help..
Raklet has an overall star rating of 4,8/5 on Capterra, making it one of the highest rated software in several categories. Raklet users express that they are content with Raklet's customizability, customer relations, and great price to performance ratio. 
To read more reviews on us, you can check out Raklet on Capterra, SourceForge, G2 and GetApp

How is Raklet better than Vaave?
You can see the comparison below:
Free or starts from $49/mo
Don't listen to us, listen to what our clients say

Good membership software! I really liked the support responsiveness. They are on the ball, listen to your comments and try to integrate if the comment can bring value to their product.
Powerful event management software! Raklet's web and mobile apps makes it really easy for us. We create tickets for public and members-only, offer coupons to promote our events and check-in guests onsite.
I am satisfied. We manage the administration and communication of our associations thousands of members. Support team is really kind and help us solve problems quickly through chat or video call. We sell tickets and also crowdfund on the platform.
We publish digital cards for our members on Raklet. They can benefit from the perks simply by using mobile app or adding their cards to mobile wallets. Highly recommended.
As we were about to spend thousands to develop membership software, we discovered Raklet and saved. Raklet has a lean and well thought architecture that provides you the most important features you need for membership management. It looks familiar from day 1, easy to use without extensive training.
Looking for other club software alternatives?
Create your account.
It's free for as long as you need.
Start for free & upgrade only if you need. Card not required.