Managers and leadership professionals need to develop along with the business environment that is constantly evolving and progressing. Especially if you run an association or are involved in one, you should always follow the agenda and improve yourself to adapt to the changing environment.
You can learn a lot and advance your profession by listening to podcasts, and the more you can do for your association, the more you'll be able to do. We've put up a selection of a few management-related podcasts we believe you'll like. We hope you'll discover a few that catch your attention and inspire you to consider how you can develop as a manager and leader!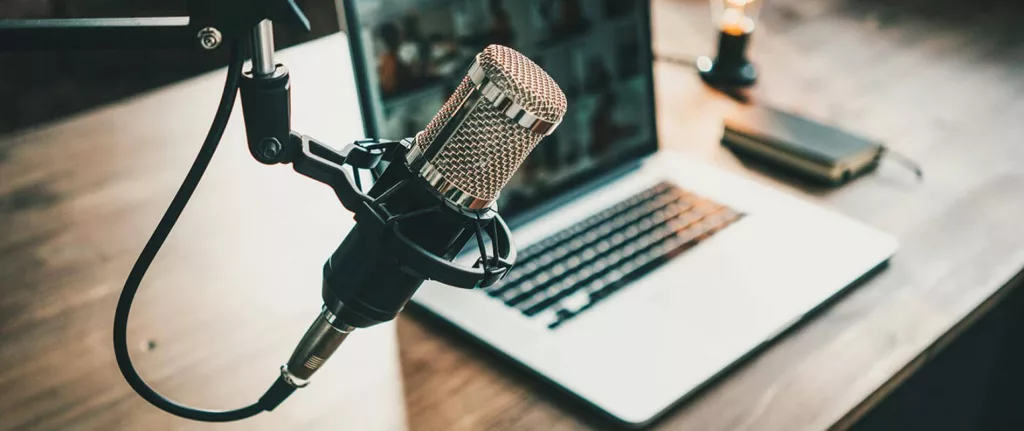 The Value of Association Podcasts
Association podcasts can provide a valuable professional development resource for members of a particular industry or profession, as they offer a platform for experts to share their knowledge and experiences. They can also help to build community and engagement among members, as well as provide a convenient way for people to stay informed and up-to-date on the latest trends and developments in their field. Additionally, association podcasts can be a valuable marketing and outreach tool, helping to promote the association and its mission to a wider audience.
3 ways to Create Value
Providing expert insights and information: Successful association podcasts can feature interviews with industry leaders and experts, providing listeners with valuable insights and information that they can apply to their own work and businesses.
Building community and engagement: Association podcasts can help association leaders to build a sense of community among members, by providing a platform for them to share their own experiences and connect with one another. This can also help to increase engagement with the association and its mission.
Promoting the association: Association podcasts can be used as a marketing and outreach tool, helping to promote the association and its mission to a wider audience. This can include promoting upcoming events, highlighting the association's work, and showcasing the benefits of membership.
6 Best Association Management Podcast
There are several podcasts that are specifically geared toward association professionals, providing valuable insights and information on the latest trends, best practices, and challenges facing the industry. Some examples include:
A podcast for tech and business enthusiasts: Make Me Smart
The hosts of Make Me Smart, Kai Ryssdal and Molly Wood, use the perspectives of economics,
Technology, and culture to "help today make sense" since 2016. With the exception of Tuesdays, when they go in-depth on a specific subject, the daily podcast lasts around 15 minutes. The hosts use their experience in economics (Ryssdal) and technology (Wood) to answer audience queries, discuss breaking business and technology news, and finally demonstrate how each issue affects you personally.
For leaders and prospective leaders: Manager Tools
You might want to listen to this podcast Manager Tools, if you currently hold a leadership role or strive to do so. The show, which is presented by Mike Auzenne and Mark Horstman, covers a range of subjects, including how to organize a staff meeting, conduct performance evaluations, scan a resumé, and get your emails to read. This show, which is intended especially for managers, seeks to have one episode for every circumstance a manager could encounter.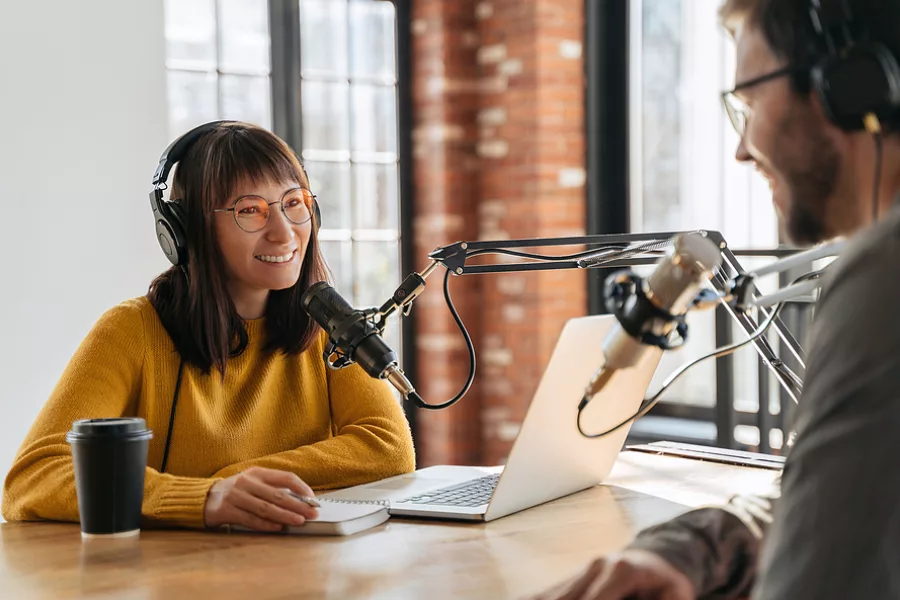 The Radical Candor Podcast
Amy Sandler, Kim Scott, and Jason Rosoff are featured on the Radical Candor Podcast, which was published in 2017. The first season also features Russ Laraway. The podcast by Scott, who is the author of Radical Honesty: Be a Kick-Ass Boss Without Losing Your Humanity, discusses several workplace difficulties and how to address each one with radical candor. In addition to giving non-managers advice on managing up and creating scenarios for giving feedback to their managers, this podcast offers managers useful insights and tactics for managing their teams.
This podcast will teach you efficiency: Beyond The To-Do List
For more than four years, Erik Fisher has been producing the Beyond the To-Do List podcast. The topic of his podcast is efficiency. Social Media Examiner Erik Fisher is a manager of social media, and he belongs to the tribe of people with ADHD. Productivity experts explain how to put methods into practice that managers may employ for themselves and communicate with their teams in Beyond the To-Do List.
Learn how to become a better association manager: The School of Greatness
Lewis Howes, a New York Times bestselling author, lifestyle entrepreneur, and former professional athlete, speaks with various personalities on The School of Greatness to learn what makes successful businesspeople, elite athletes, influential celebrities, etc., amazing. He examines traits that successful people frequently exhibit and reveals the significance and pattern of adaptability. The motto of this podcast is ' Dream Bigger. Live Better. Make an Impact.'. It also has 250k+ subscribers, which is a fantastic number!
A great podcast for those seeking leadership advice: Read to Lead
Jeff Brown is the host of Read to Lead, which have more than 400 episodes. Brown speaks with writers of business books, asking them about their books and their perspectives on leadership, personal growth, productivity, business, career, marketing, and entrepreneurship. This podcast puts management tools into your tool belt while putting leadership advice off the page.
Hope you enjoy listening!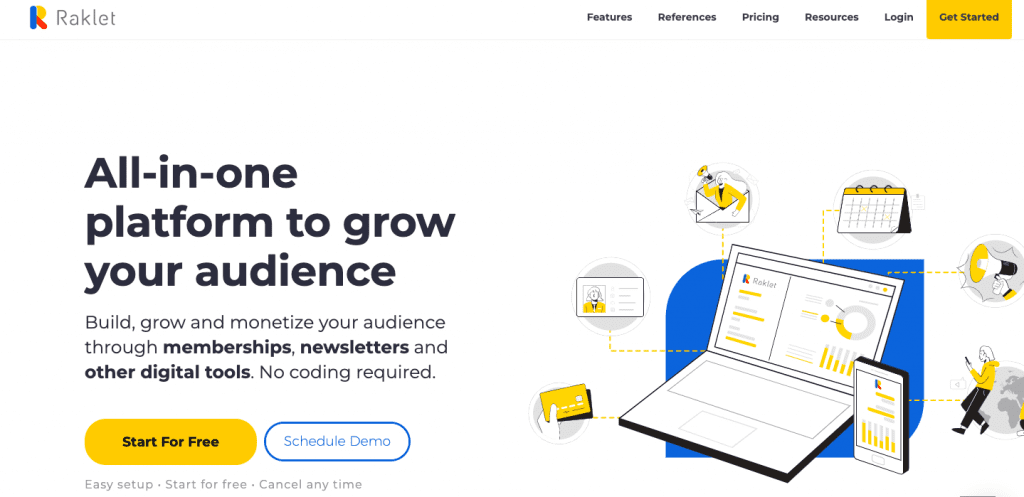 We have selected six podcasts that may be most suitable for you. Do not forget that Raklet is always with you in terms of association management. You may interact with your community with ease with Raklet, our all-in-one association management platform.
Don't forget to have a look at Raklet's features to determine whether they suit your demands and objectives. You may also schedule a free demo to speak with a representative one-on-one to learn more about our features!
If you'd like to learn more about association management, check out these articles below: