We are here to introduce our new products! We've added some new features that might get you excited. We renewed and created it based on your requests. Let's see the products below!
1- Media Gallery
You know that Raklet's features always provide you with convenience. The new feature that we presented to you recently is the media gallery. So if you are curious about the functionality of the media gallery.
We know that you often use the social network section on the left side of your Raklet control panel. That's why we want to make it easier for you and help you create your own media gallery on the platform.
Before this feature, you could only add the main image to the system while creating a post or a page, and it was not possible to upload other images. That's why you were dealing with external linking. Also, to use the same image in a different place, you had to do the same things over and over again. Now, with our new feature, you can control all images in one place! What's more, thumbnails are automatically created for these in the system, and you can access them optimized for different devices.
2- Stay Up-to-date With The Notification Center
We know that you want to see and follow up-to-date information about the social network immediately. That's why we want to introduce you to our new feature. Thanks to the notification center, you will be able to stay informed about all comments, likes, and post shares on your social networks!
With the notification center, you can be informed about daily or even instant likes, comments, and posts. In addition, you can follow daily and weekly emails from the notification center, thanks to a feature that we have released before. You can even see the post shared one month ago from a notification center if it is followed or subscribed to. We believe that this will increase your members' engagement and, therefore, increase your income.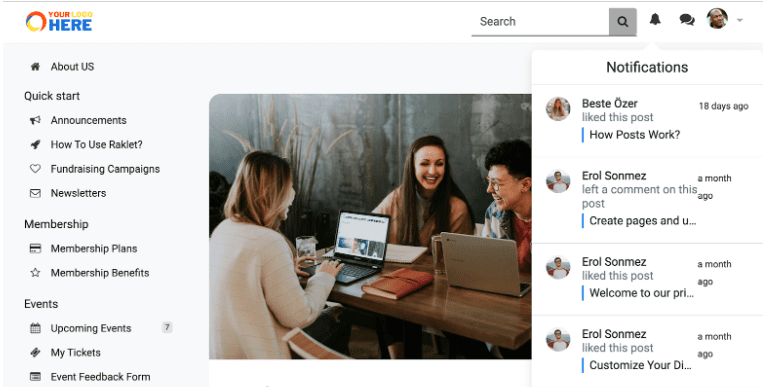 Thanks for reading thus far. I hope you enjoyed our update as much as we did.
Any feature requests? Are you excited about anything new in particular?
Simply reach out to us by email and let us know!
Until next time 👋
Interested in more? See our previous product updates!