CourtReserve Alternatives, Pricing, Reviews & Ratings
Looking for a solution to facilitate the events of your sports club while helping you with member management? You're at the right place. Check out Raklet for great solutions for all your club-management needs.
Let's be real, managing a sports club or business can be overwhelming. Especially if you have a court or another sports field to rent out, trying to tackle everything manually is almost impossible. Imagine constantly getting calls and messages from members who ask questions or want to reschedule while trying to pull the needed information from long and complicated spreadsheets. Dealing with that would be a total nightmare, and that is exactly when a club management software like Raklet comes to the rescue.
With Raklet, an all-in-one software that provides fast and simple solutions, club management is no longer difficult. Automating your communication and management processes with powerful CRM tools not only saves time and energy but keeps everyone happy thanks to how much it improves communication.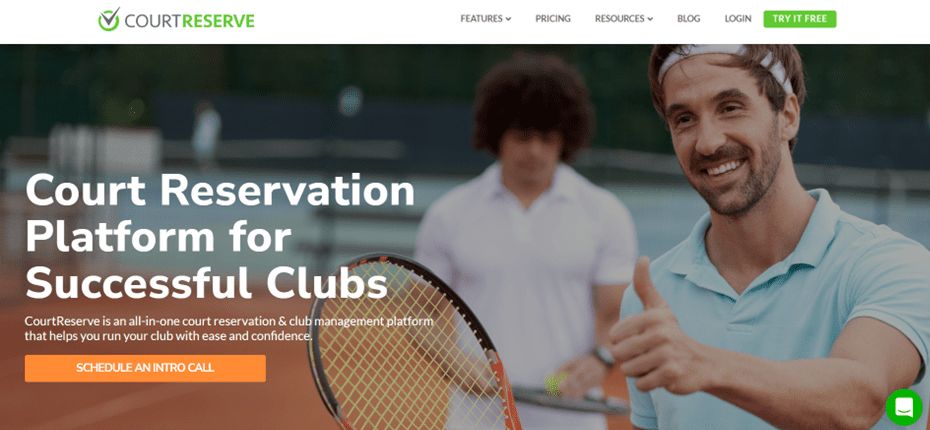 CourtReserve is an SaaS (software as a service) that launched in 2016 to facilitate sports club automations. Their main feature is the online scheduler that helps administrators and members see and organize a schedule for things like court reservations, tournaments, and other events. 
CourtReserve works to improve club management with its various other services. They have notable features like easy member, event and staff management and contactless check-in along with options like invoicing and access control. We have to give kudos to them for these useful features, but they do come with cons as well as pros. So now, let's evaluate the features of CourtReserve and see why Raklet might be a better option for you.

Court Management: The online scheduler of CourtReserve facilitates the organization of court reservations. This scheduler has a drag-drop design that is similar to that of Google Calendar, and it showcases the reservations in one place. The administrators are then able to view or change these reservations, and overall have a clear understanding of the court schedule. This eliminates any complications and the chance of players coming all the way to the courts just to realize they  are occupied. 
Member Management: CourtReserve gives you the chance to list all of your players in one place with a comprehensive list of their name, email and membership type. You can also have custom fields in this list. Additionally, implementing booking rules and restrictions by customizing the choices they give you provides flexibility and eliminates many of the problems that may occur with other types of management. Still, compared to Raklet's powerful CRM, CourtReserve may not be comprehensive enough when it comes to member communications. Having conversations with members on a personal level is possible with Raklet's social network, and this makes members more eager to always join the club activities.
Event Management: CourtReserve also works for event management. These events are also quite customizable. Adding age, gender and/or rating restrictions is possible, which enables you to make sure that only the right people attend your events. These events can be paid, and the payment is ensured through the software itself. Online payments, registrations and disclosures surely work to make event management a lot easier.
Staff Management: If you have pro players who coach other players, CourtReserve can also facilitate their work. Their Instructor scheduler is great to schedule private lessons, track student attendance with their mobile app, and keep records of how much each pro spends on court. CourtReserve has also taken into consideration that there are usually different levels of players, courses and programs. With that, it provides the chance to categorize instructors and set up different pricing tables for different lessons or events.
CourtReserve has a base price that starts from $35/month. You get great features with this plan such as court scheduling, unlimited players, member management, and more, but many of the important features are add-ons. For example, there is a $7 payment required for each court and each instructor/teaching pro. So even if you only have one instructor and one court, there is an additional fee of $14 per month, basically making your plan cost $49. Along with that, the add-ons include features such as SMS/text alerts for an additional $15 per month and batch billing for $25 per month.
The additional payment system may be good for some businesses but can lead to unexpected spending for others. We hold the idea that  pricing without surprises is more convenient, but not paying for services that you don't use may be seen as a plus too. To see their pricing lists in detail and weigh the pros and cons yourself, you can visit their page here

It is safe to say that CourtReserve has a decent star rating on Capterra along with many positive user reviews. One thing users are happy with is their customer service. According to most CourtReserve users, the abundance of features and great customer service are the main things that set them apart.

Raklet is a CRM and club management software that provides endless opportunities with its highly customizable options and transparent pricing policy. Raklet is used worldwide by many clubs and associations. Its versatile management and communication tools allow clubs and associations to improve their efficiency while giving them a platform and many other ways to communicate. Raklet's customer service is also top-notch with support bots along with live customer support whenever you need them.
Now, let's take a look at some of Raklet's distinguishing features: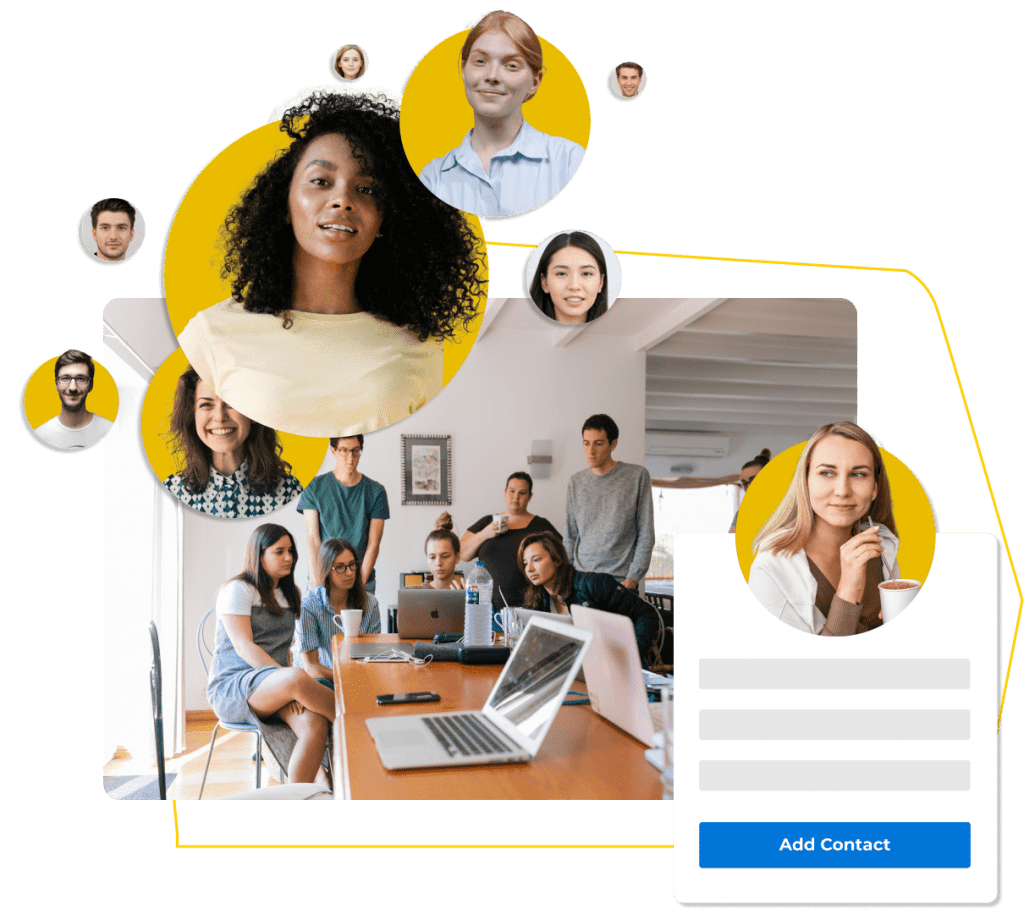 POWERFUL AND IN-DEPTH CRM
Member profiles are much more in-depth with Raklet. Member or player profiles do not have to consist of simple information but can be customized to contain anything you need. After uploading your member database, you can get detailed reports on their actions within the community. With this data, it is easier than ever to reach your target players and send them messages through the many platforms we have integrations with.
MEMBERSHIP FORMS & DIGITAL CARDS
With membership forms that are fully customizable, it is easier than ever to collect the needed information from your members. This information is not set in stone either. Your contacts can update and edit their information however they want. Additionally, with our membership cards, all of your members can have their own membership cards that they can use for any exclusive service. If you want to improve brand presence in every step of customer experience, you can easily customize these membership cards to have your logo and theme too.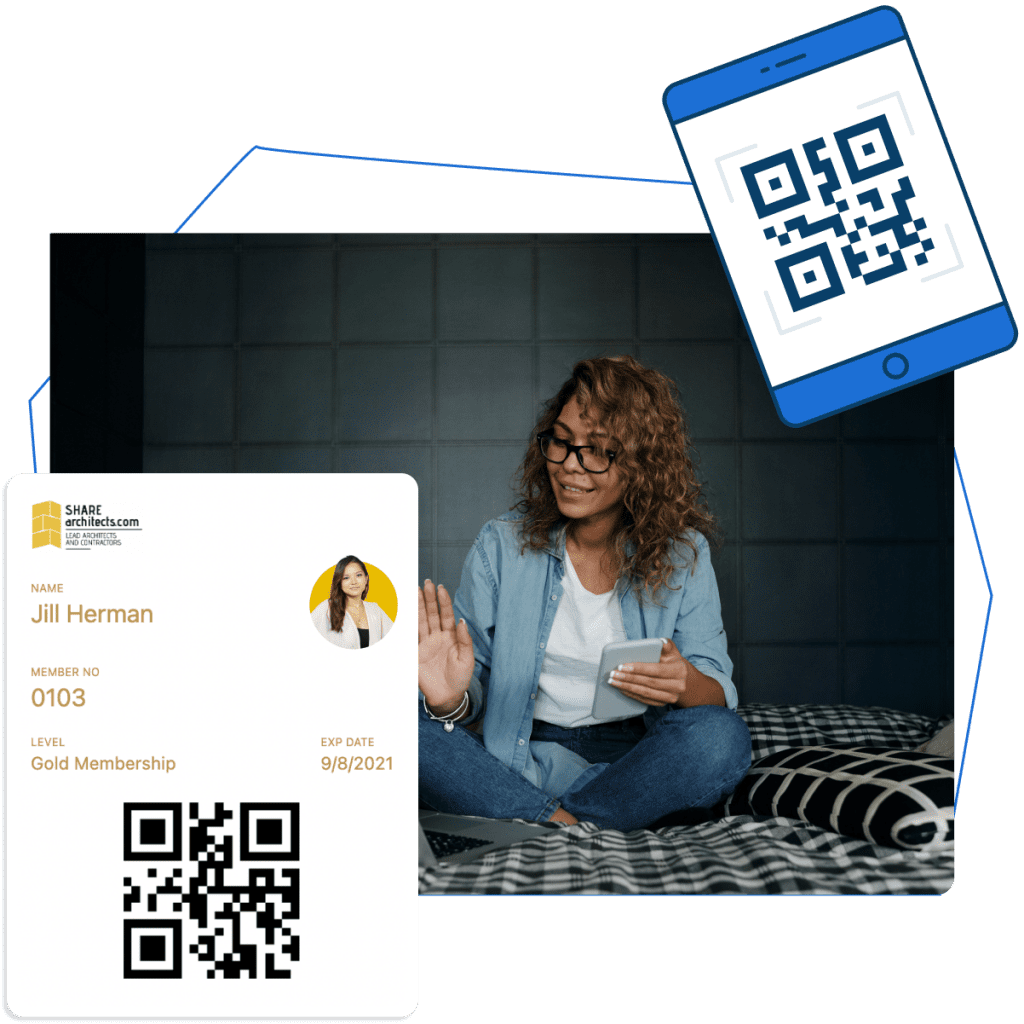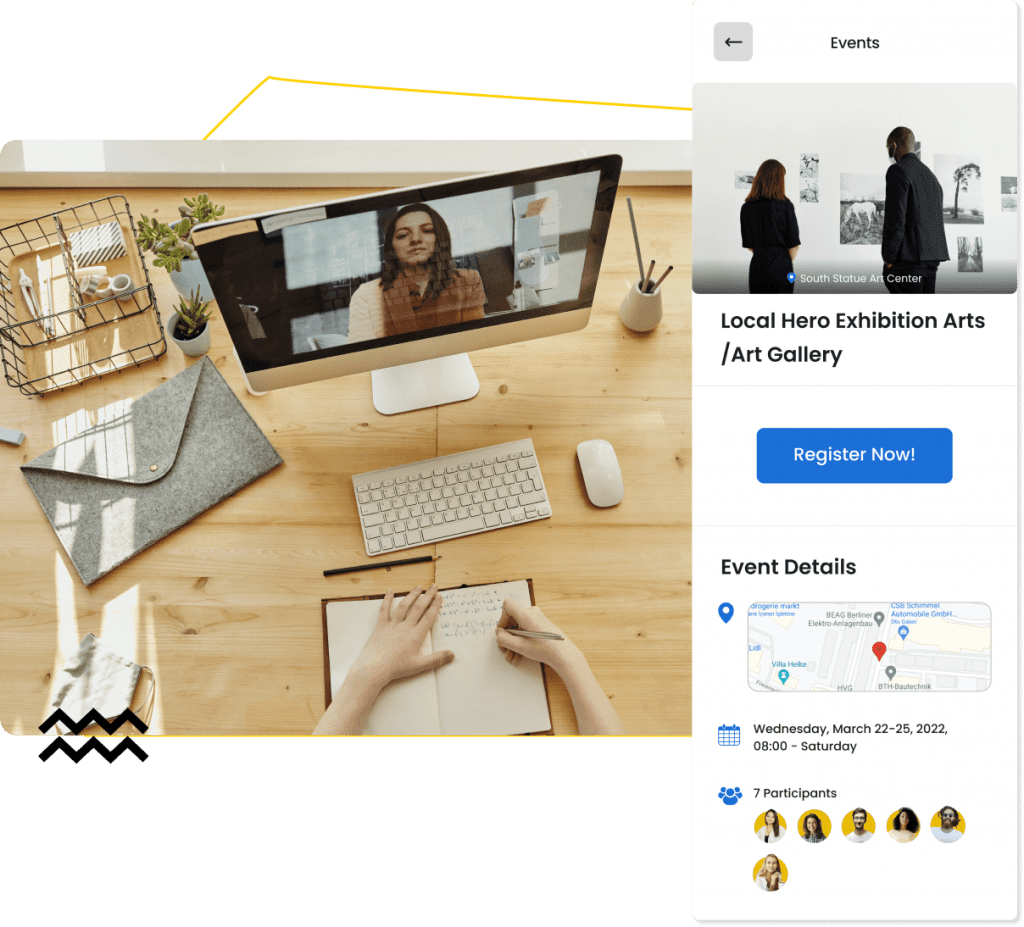 Holding events, selling tickets and checking in with your members are all a piece of cake thanks to our mobile app. Raklet app has a built-in barcode scanner. When your members arrive at the court, you can easily check them in by scanning the barcode on their ticket and have everything under control. The checked in members will stay in your database which you can then track to see activities and payments. Our in-house software engineers are also always willing to add specific customizations created just for your Raklet account, so you have the best experience with club management.
There are countless ways to engage using Raklet. When you create your Raklet account, we provide you with a social network through which you can send messages to your members notifying them of anything new, or even just chit-chat! You can also enable the members to send each other direct messages to create a warmer club environment and improve engagement. We don't limit communication to discussion boards and direct messages but give you even more opportunities to interact such as SMS, emails, customized newsletters, and even thank you cards. From sharing pictures and videos to sending automated payment reminders through SMS, we are here to give you many ways to communicate, and all you need to do is choose which one is best for your club.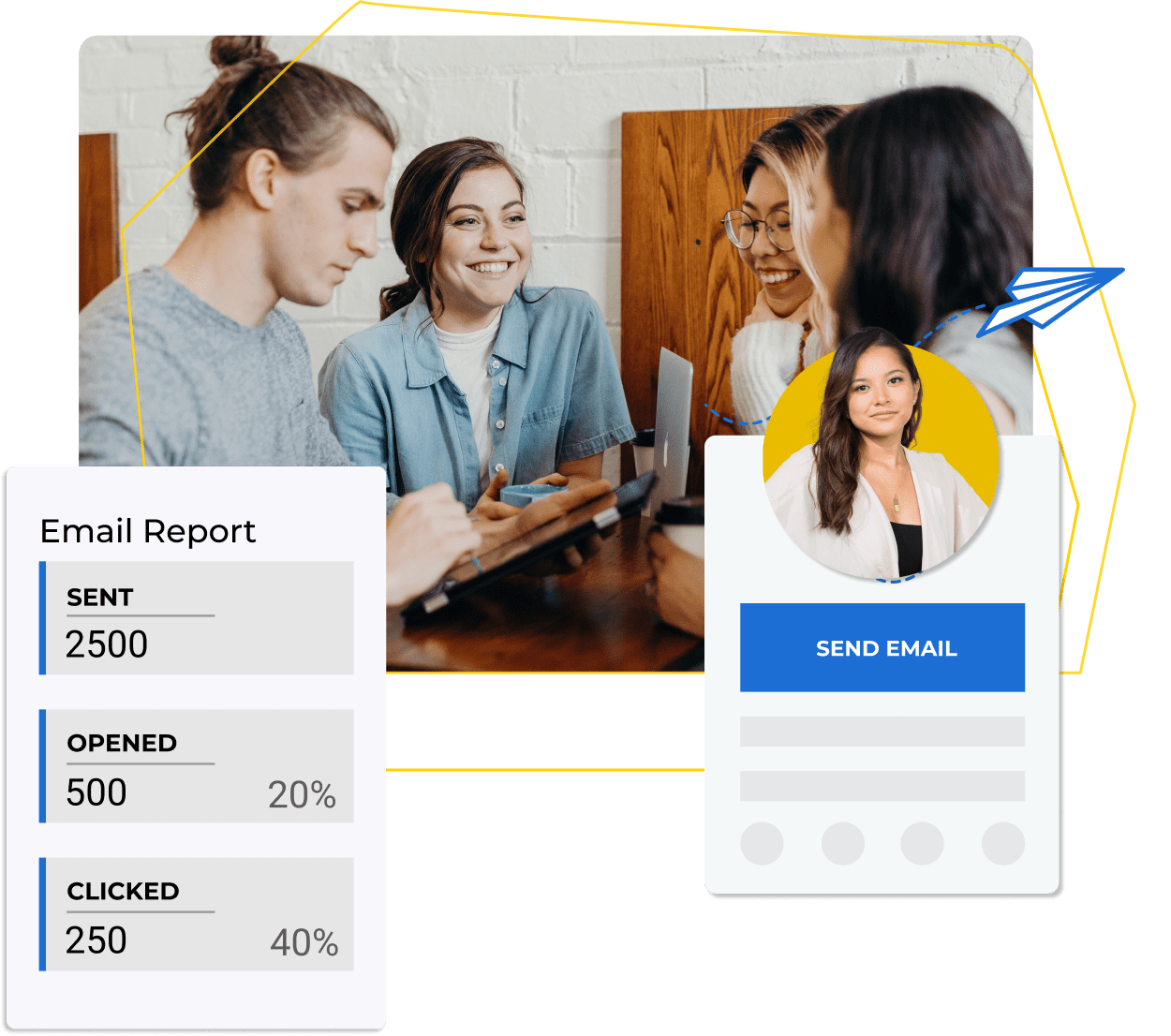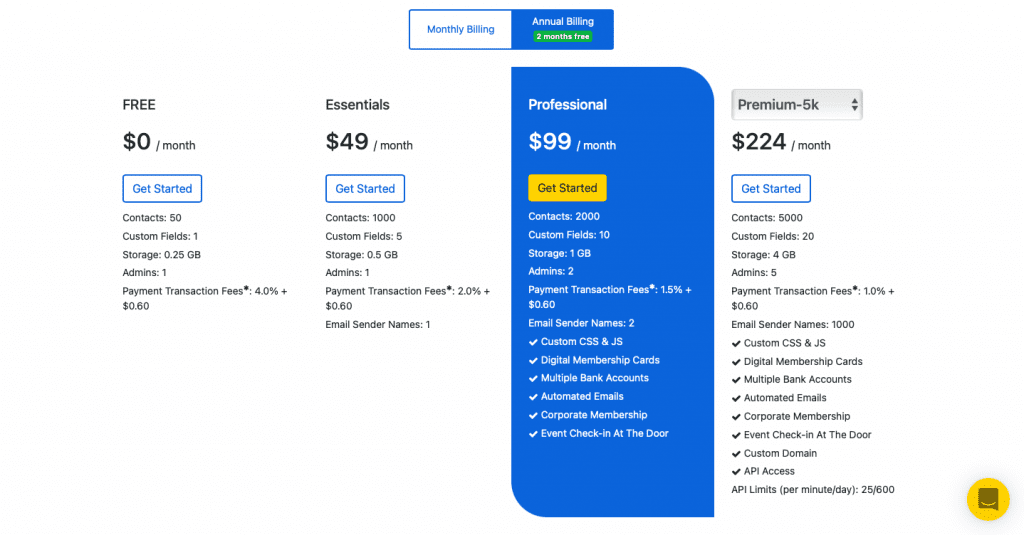 Unlike CourtReserve, Raklet offers a free plan along with several paid plans that you can choose from. We have a transparent pricing policy, and our priced plans start from $49/month for 1000 contacts and go up to $249 depending on how many contacts and admins you want to house in your account.
Raklet's various plans and the offer of a forever-free plan ensures that you get just what you need for your club while not overwhelming you with add-ons and extra payments. Our different plans have various offers, so you can visit our transparent pricing page here to examine them in detail, or schedule a demo to ask our specialists any questions you might have and start your free trial to test out paid plans for free.
Raklet is one of the leading management software on Capterra with an overall star rating of 4,8 out of 5. When you read Raklet's capterra reviews, you will see a list of comments, almost all of them answered individually. Raklet values customer relations and answers all your questions within 24 hours, usually in minutes. And that is exactly why Raklet reviews emphasize Raklet's customer support and help line along with its personalized offers and intuitive features that make up the smooth user experience.
Don't listen to us, listen to what our clients have to say. To read more reviews on us, you can check out Raklet on Capterra, SourceForge, G2 and GetApp

How is Raklet better than CourtReserve?
You can see the comparison below:
Free or starts from $49/mo
Don't listen to us, listen to what our clients say

Good membership software! I really liked the support responsiveness. They are on the ball, listen to your comments and try to integrate if the comment can bring value to their product.
Powerful event management software! Raklet's web and mobile apps makes it really easy for us. We create tickets for public and members-only, offer coupons to promote our events and check-in guests onsite.
I am satisfied. We manage the administration and communication of our associations thousands of members. Support team is really kind and help us solve problems quickly through chat or video call. We sell tickets and also crowdfund on the platform.
We publish digital cards for our members on Raklet. They can benefit from the perks simply by using mobile app or adding their cards to mobile wallets. Highly recommended.
As we were about to spend thousands to develop membership software, we discovered Raklet and saved. Raklet has a lean and well thought architecture that provides you the most important features you need for membership management. It looks familiar from day 1, easy to use without extensive training.
Looking for other club software alternatives?
Create your account.
It's free for as long as you need.
Start for free & upgrade only if you need. Card not required.