Passion.io Alternative: Raklet
Passion.io promises to provide an all-in-one community and app development platform for passionate creators. If you are searching for a Passion.io alternative, we are here to present the best solution: Raklet's community management software!
Community management and app development involve several hardships such as managing community engagement, increasing loyalty, or keeping track of the payments and refunds. So, if you are looking for easy-to-implement solutions to effectively manage your community and process their payments, you can check out how Raklet's all-in-one community management software compares to passion.io.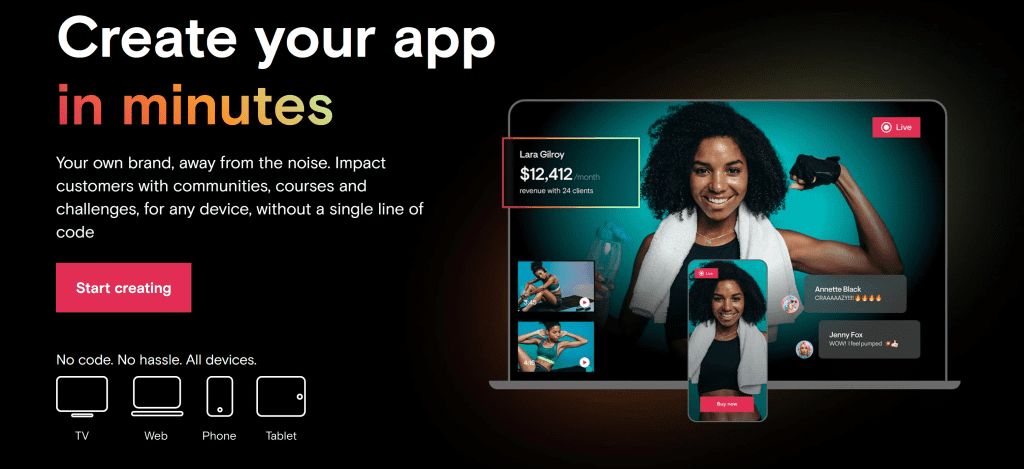 Passion.io was founded in 2016 in Germany as app development and community platform. Their mission is to "give people the power to have more impact with their skills, and make the world more confident and passionate." Their customers use Passion.io to turn their skills into apps with raving communities, to run their online businesses, and to learn from other successful people. Nonetheless, Passion.io may not be the best community and app platform for your requirements. Let's see more about what they offer and what they lack.
Passion.io comes with different features that enrich the content and tools of your branded application. Let's see some of these features in detail:
– Learning experience: Passion.io assists to build the best learning experience for your community. You can make use of live streaming, downloadable and fully protected content, and interactive exercises. You can also allow your community members to unlock content on your terms to keep them engaged, focused, and aligned.
– Community engagement: Passion.io makes it easier for your users to engage with you and others to create accountability to grow together. You can ask your users relevant questions to learn about their desires and anxieties in order to qualify and segment them properly. Moreover, you can answer FAQs without requiring course lessons or needing direct communication.
– Mobile sales funnels: Passion.io helps with better sales and marketing with mobile sales funnels that you can convert. You can sell one-time offers and premium courses to communities. You can also create upsell journeys to increase revenue per customer. Passion.io also allows you to use your data and actionable insights to make better decisions regarding your sales.
– Payments: Passion.io comes with automatic payments from app stores that stripe straight to your bank account. You can securely accept payments by credit card, Apple Pay, and Google Pay. Additionally, you can easily process partial refunds, full refunds, or cancel subscriptions. Smart invoicing for all your products including accounting for VAT globally is also involved.
Unfortunately, passion.io doesn't offer a free plan or a free trial before you start paying for the plans. There are two main plans and a third one for which you can contact them to learn the customized price.
Pro plan includes your own branded app and payment processing for $79/month,
Ultimate plan consists of more features coming with your branded app for $239/month,
UltimatePLUS is customized for your application and you should contact passion.io for the exact pricing.
Moreover, the Pro plan and Ultimate plan have discounts for annual subscriptions.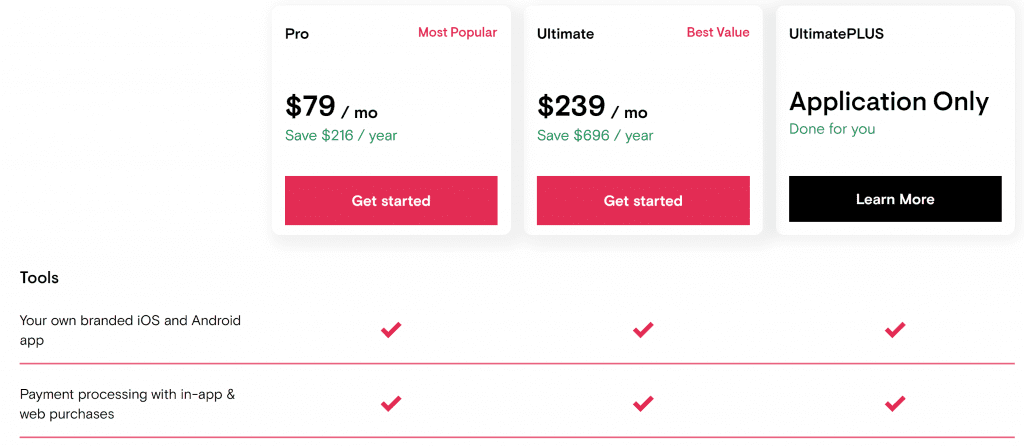 Unfortunately, Passion.io has not received any reviews on credible review websites such as Capterra, G2, and SourceForge. However, TrustPilot reviews show an overall score of 4.6/5 stars. Let's see passion.io's pros and cons from the reviews:
Raklet offers an all-in-one community management solution to grow your community, increase loyalty and easily keep track of the finances with diverse features and more than 3,000 integrations. Raklet provides various options to customize and improve your community management. Let's analyze some of Raklet's features in detail: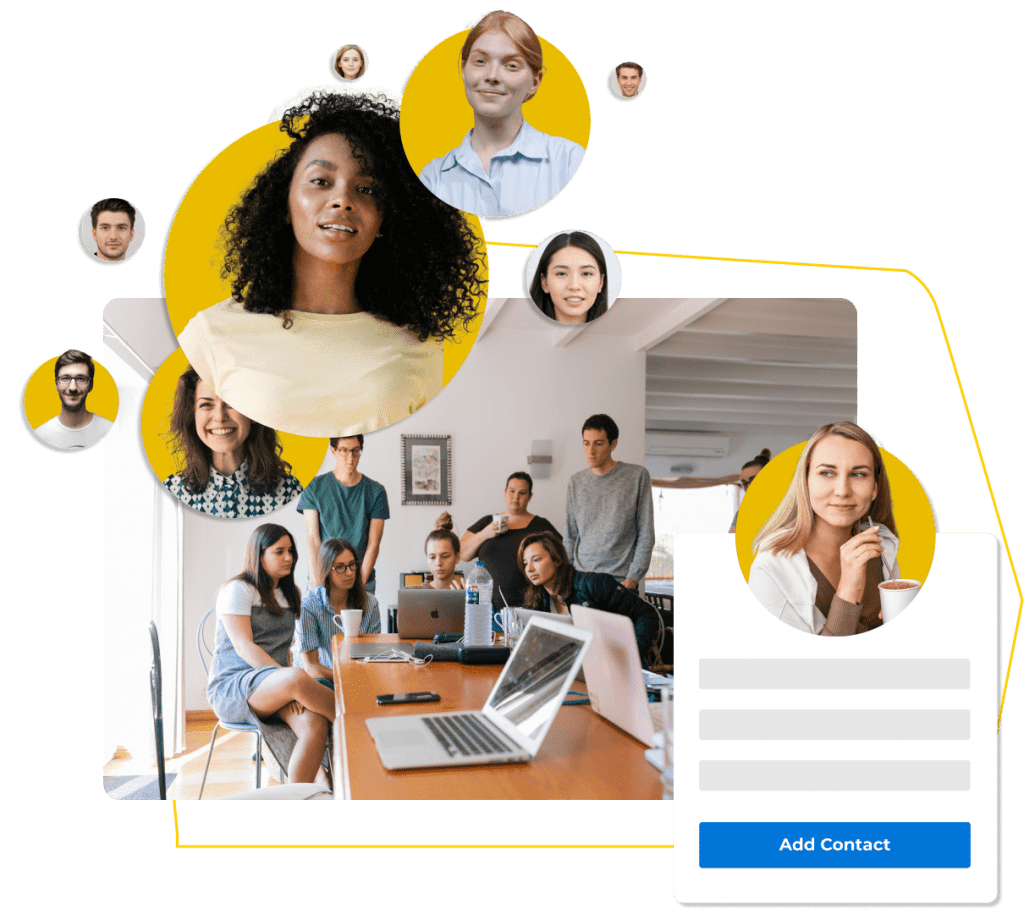 Raklet provides robust CRM to assist with collecting, storing, and managing your community's up-to-date information securely. Moreover, you can customize the sign-up forms of customers for your needs to easily segment them. Community members can create their own profiles and communicate with you and each other through private social networks and discussion boards.
Raklet secures an easy collection of online payments on your membership platform with secure integrations like Stripe. You can create different membership plans with varying fees and different access points to your platform. The signup forms ease the process, and members can choose either one-time or recurring payments. Additionally, you can also send automated debt reminders to your members.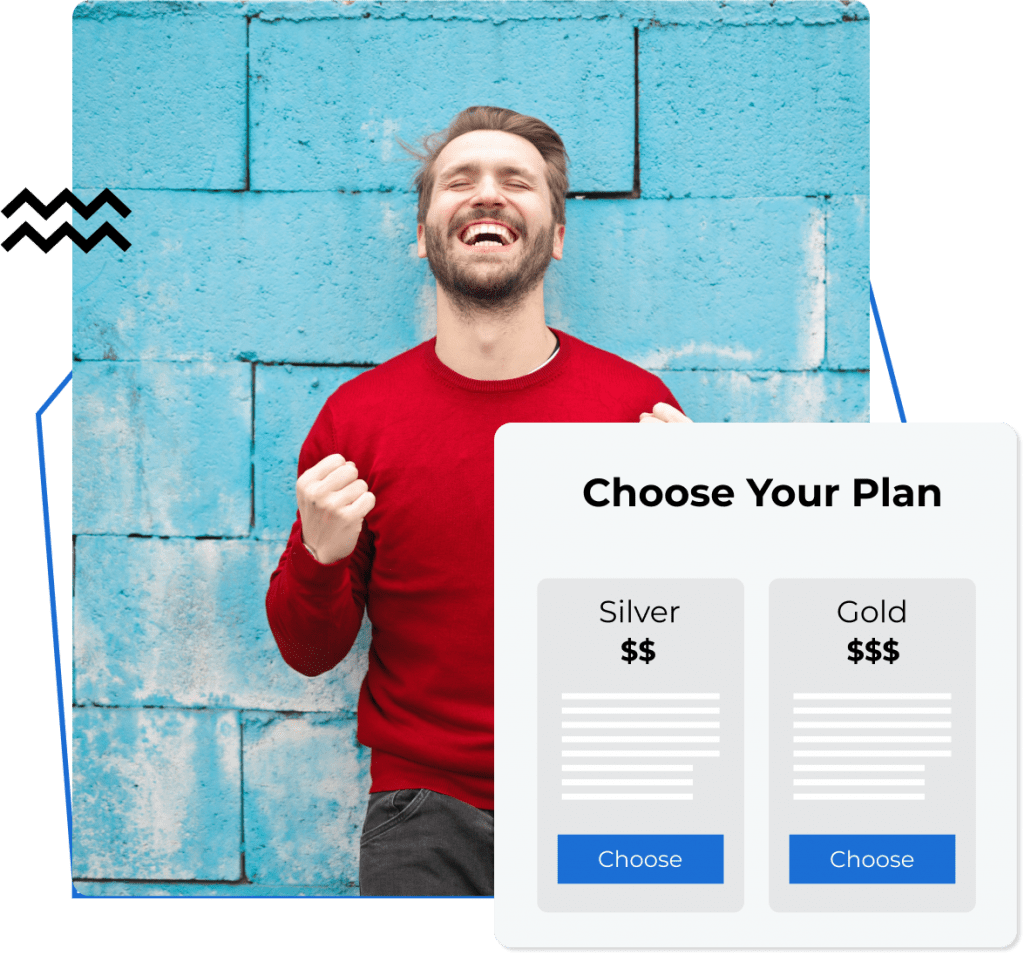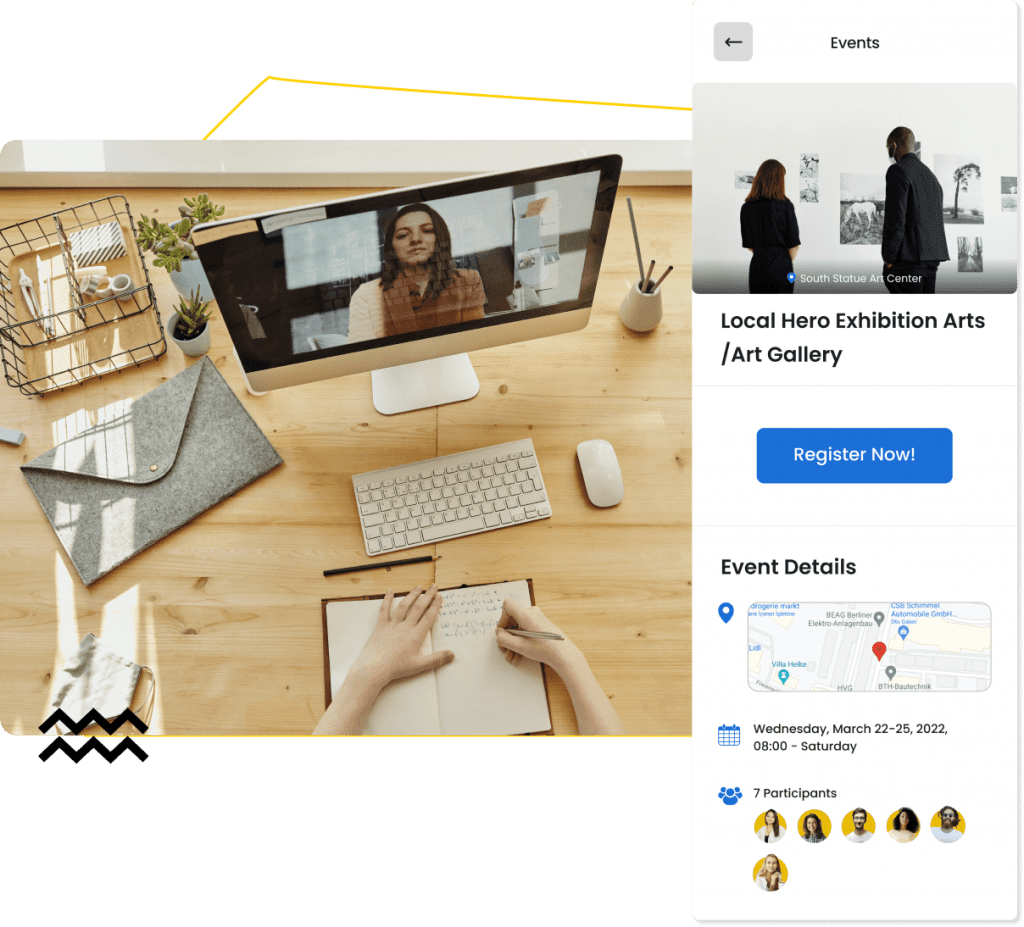 You can create events for your community, whether they are virtual, face-to-face, or members-only with Raklet's diverse tools. Raklet allows you to create different ticketing options, easily deal with payments, use digital membership cards for check-in and track the attendance data. Effective event management will help to improve your community engagement with increased interactions.
Raklet makes it easier to create and send emails through automatization, scheduling, and personalization. You can also track data on your emails' delivery, opening, and clicks. The awesome templates optimized both for mobile and web views make the whole process easier with plug-ins and embedded links.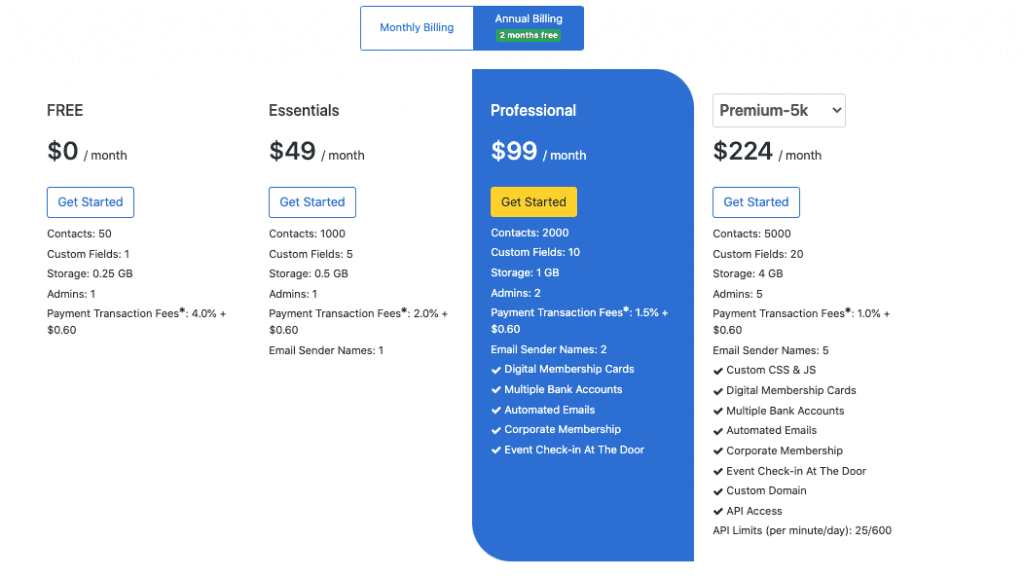 Unlike Passion.io, Raklet has a free plan for up to 50 members. We also offer 60-day free trials available on annual billing, so you'll have no worries about trying out our paid plans.
Raklet offers three different tiered pricing plans: Essentials, Professional, and Premium starting at $49/month. Let's take a closer look at these:
Essentials plan includes up to 1000 contacts with 1 admin and 1 email sender name for $49/month,
Professional plan includes 2000 contacts and 2 admins for $99/month,
Premium plan includes a maximum of 5000 contacts with 5 admins in total for $249/month.
Professional and Premium plans include corporate membership and event check-in at the door.
You can find out more on our transparent pricing page and choose the best plan for your organization! You can also schedule a free demo to learn more about our plans.
Based on the Capterra reviews, Raklet ranks high for both Ease of Use and Customer Service with ratings of 4.7/5 and 4.8/5 respectively. Reviews show a general high satisfaction with Raklet's easy-to-use community management by having everything you will need all in the same place, and the private social network and discussion boards are thought to be very useful.
Raklet is listed as one of the top-rated software in several categories on Capterra. You can also check out SourceForge, G2, and GetApp reviews to see how our customers view Raklet.

How is Raklet better than passion.io?
You can see the comparison below:
Free or starts from $49/mo
Digital Membership Cards:
Don't listen to us, listen to what our clients say

Good membership software! I really liked the support responsiveness. They are on the ball, listen to your comments and try to integrate if the comment can bring value to their product.
Powerful event management software! Raklet's web and mobile apps makes it really easy for us. We create tickets for public and members-only, offer coupons to promote our events and check-in guests onsite.
I am satisfied. We manage the administration and communication of our associations thousands of members. Support team is really kind and help us solve problems quickly through chat or video call. We sell tickets and also crowdfund on the platform.
We publish digital cards for our members on Raklet. They can benefit from the perks simply by using mobile app or adding their cards to mobile wallets. Highly recommended.
As we were about to spend thousands to develop membership software, we discovered Raklet and saved. Raklet has a lean and well thought architecture that provides you the most important features you need for membership management. It looks familiar from day 1, easy to use without extensive training.
Looking for other community software alternatives?
Create your account.
It's free for as long as you need.
Start for free & upgrade only if you need. Card not required.