Accelevents Alternatives & Pricing, Reviews
Are you seeking for an alternative to Accelevents? Raklet's event management software is a great option. If you're searching for a fresh solution, consider Raklet, a low-cost Accelevents alternative.
Event management, which includes event registration, tickets, delegating administration, as well as online payments, will become a great challenge if you try to do those manually rather than online with the right software platform. With dedicated event management software, you can handle your event management and planning very quickly and save a great amount of time. 
Accelevents, which is one of the best-known event management software, is designed exactly for these purposes. But of course, Accelevents is not unrivaled in event management. Let's examine Accelevents and Raklet deeply and compare them with each other.
Accelevents is an all-in-one virtual and hybrid events platform that enables event planners and marketers to make genuine human connections and build their businesses, which was founded in 2015 and is based in Boston, Massachusetts. It enables attendees to watch keynote speeches, participate in several breakout sessions, connect with virtual exhibitors, network with groups or individuals, take surveys, download documents, and participate in live chats. 
Accelevents, a well-known and liked platform in its field, has many features that can be useful to someone who wants to do event management. Let's take a look at these features together.

Above, you can see the general features of Accelevents, which you can access via G2. We also listed some of the most important features of Accelevents for you below:
Live Streaming Video: Pre-recorded videos can be effective, but live streams will create more involvement and engagement. Accelevents is a software that prefers to use live streaming videos instead of using pre-recorded ones. It has an integrated video platform that allows you and your speakers to host a web conference that can be broadcast to an endless number of people.
Event Ticketing and Registration: With Accelevents' event ticketing functionality, you can easily create several ticket tiers. It also allows you to choose between paid, free, or donation-based tickets, as well as specifying particular criteria such as a discount or access codes. Thus, you have the chance to handle the event registration and ticketing part easily and without errors.
Social Media Integration: Accelevents provides you with social media integrations that ensure you utilize social media to create buzz, sustain engagement, and monitor viewer behavior. This feature is important because you can access your users more easily and at the same time increase their interaction with you. Thanks to social media integrations, your users can help you grow your audience by sharing your events on their own profiles. 

Accelevents has detailed pricing information both on various sites and on their own websites. The table you see above is taken from the part of G2 about Accelevents, the same information is also available on their website.
Their pricing plans start at $125 per month, and the number of sessions and event days increase as you go to higher plans. You have unlimited attendees' chances with every package. It also offers a free trial according to Capterra.
Not only it's expensive, but you will also need to use another platform like Facebook to host your community and communicate with them directly.
Another added expense could be that because Kajabi doesn't let you upsell to your existing customers, you will need to use yet another platform to receive payments. This other platform will be charging you as well, either on a monthly or a transactional basis.

As seen above, Accelevents received an overall rating of 4.7/5 in Capterra, making it one of the most successful event management software companies. The most successful feature has actually been customer service, which is one of the most important features. In addition, it got a score of 4.6 in the ease of use category, which means it is an easy-to-use software that will make your work easier. Let's have a look at the pros and cons of Accelevents based on user reviews:
Raklet is a strong all-in-one community-building event management software and a great Accelevents alternative! It enables you to manage your contacts with ease, as well as organize fundraisers and events online. Raklet can be used for collecting membership fees, contributions, and ticket prices with many features including branded mobile apps and without any coding knowledge required.
Let's have a look at some of the features that Raklet offers to its users: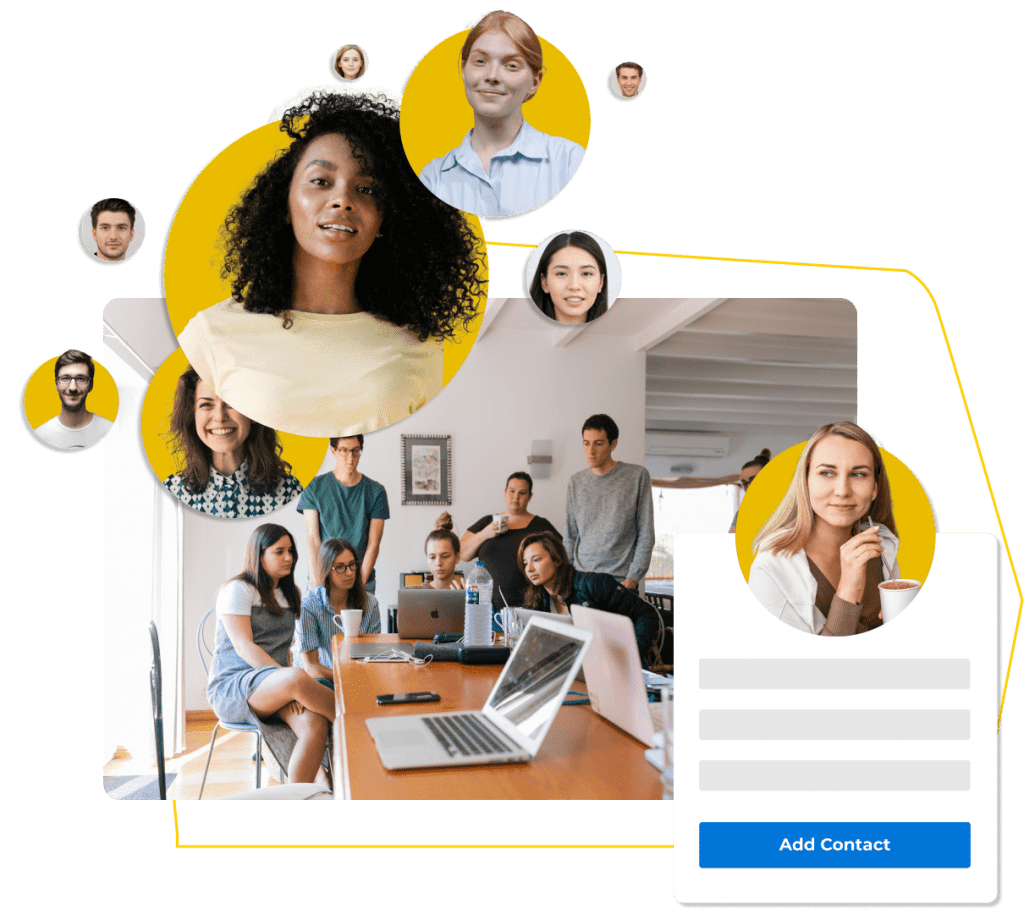 Raklet offers a powerful CRM that ensures you to create your own database to keep track of and manage your attendance. CRM also allows your organization to develop a connection with their customers, which leads to increased customer loyalty and retention. To perform successful member outreach, you can use your CRM data analysis with Raklet by sending custom emails and SMS to individual groups, setting up paid newsletters for certain groups, establishing discussion forums, and more.
Raklet develops a personalized mobile app for you, placing your brand in the hands of your community and others who matter. Its white label solutions help your community trust your brand by providing custom domain support and a branded app on the Apple App Store and Google Play. This way, you can reach your community and keep them updated about your upcoming events on the go.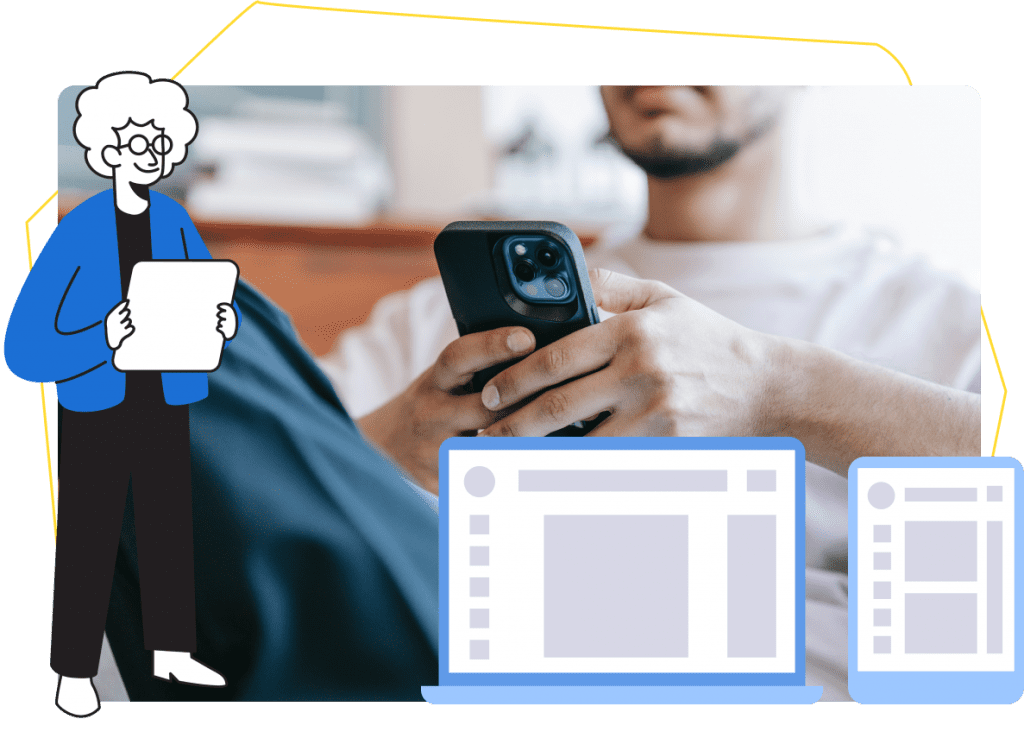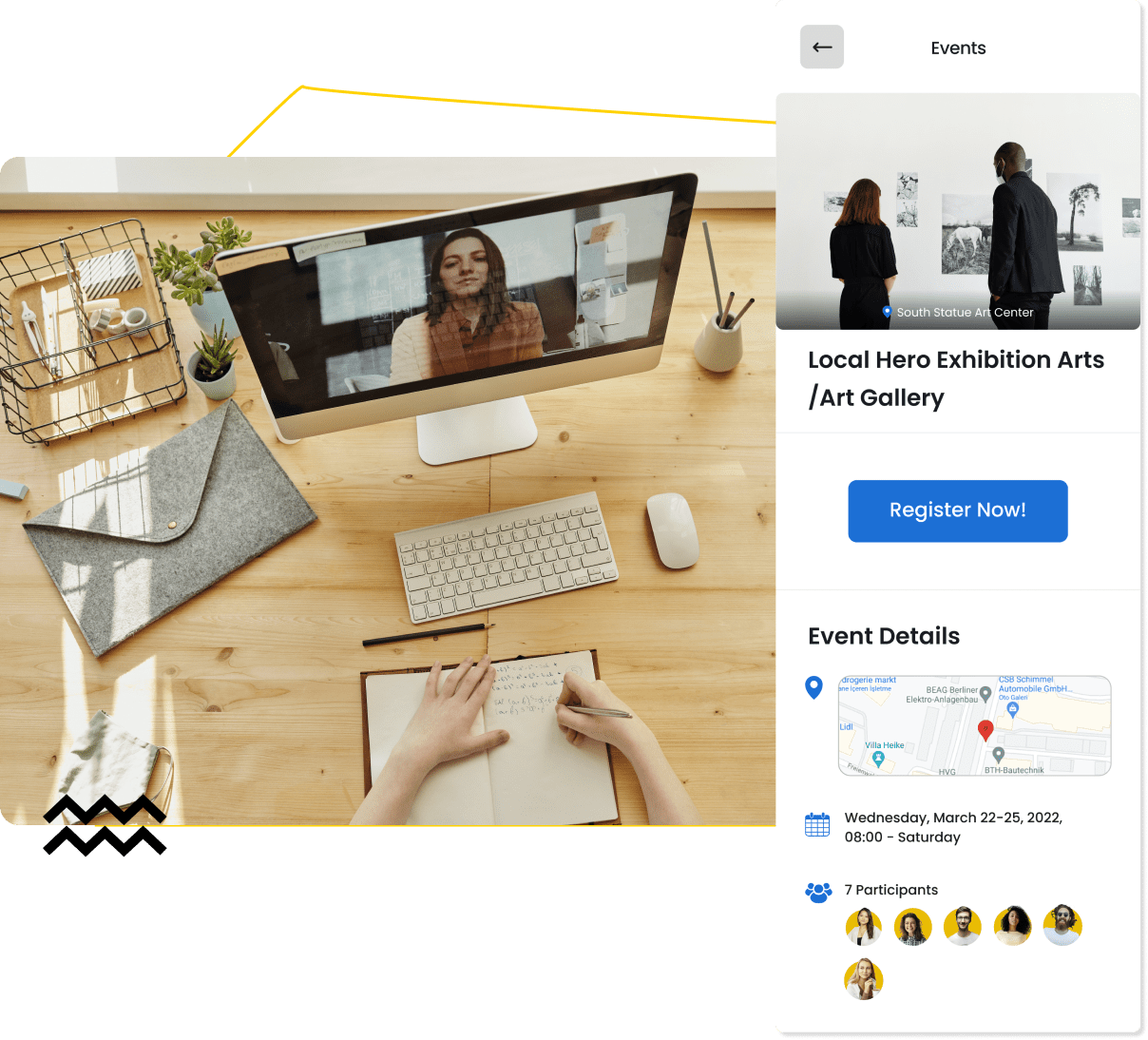 You may create whatever type of event you want, with each one having its own page. Raklet also allows you to customize the date and appearance with a few easy clicks. These get-togethers can be physical or virtual, with or without directions on where to meet and how to get there: the choice is yours. Raklet adds a powerful CRM to your event management, allowing you to establish your own database to monitor and manage your attendees.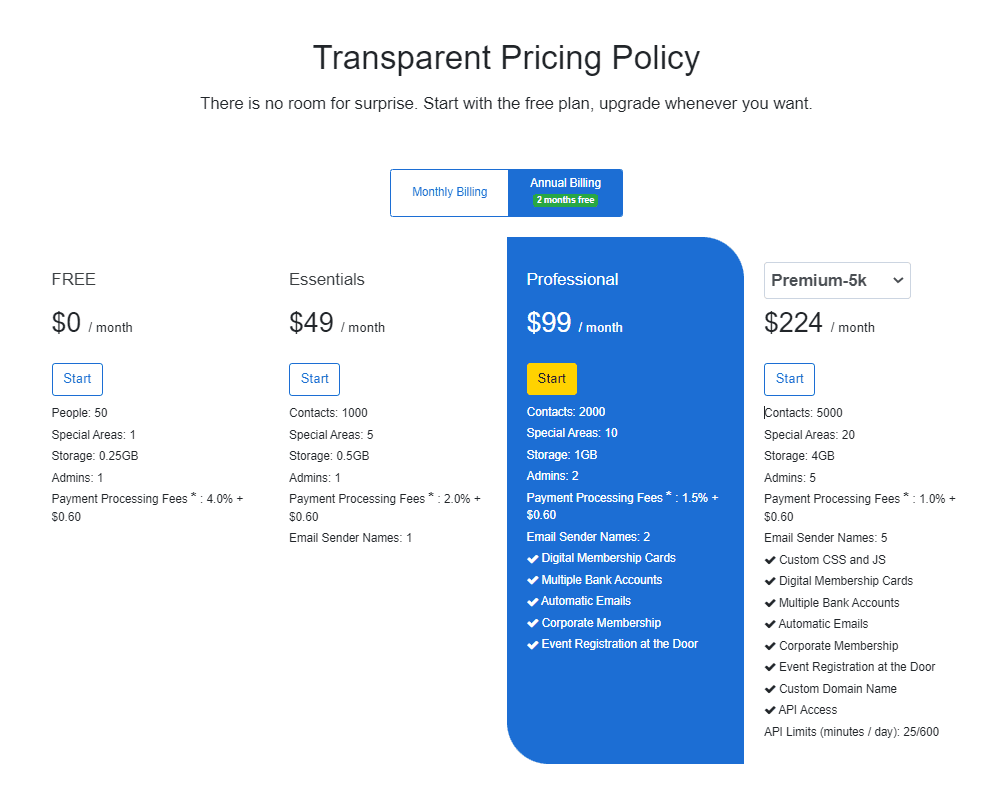 As seen above, Raklet offers its users 4 main pricing plans. One of them is continuous free usage, which you can use to try out our platform, or you can also stay on it forever. The lowest fee after the free plan is $49 per month. As you go to higher plans, more features are added and your storage rights increase. 
You can find Raklet's transparent pricing details on their pricing page and on various websites.

Raklet received nearly full marks in all three categories, as seen above. Raklet was highly praised for its customer service, and its total rating reached the full score, making it one of the finest. It has become one of the best event management software, with almost complete ratings based on users' reviews.
You can see Raklet reviews posted on Capterra's page above, also you can get additional information from GetApp, SourceForge and G2 .
How is Raklet better than Accelevents?
You can see the comparison below:
Free or starts from $49/mo
Social Media Integration:
Don't listen to us, listen to what our clients say

Good membership software! I really liked the support responsiveness. They are on the ball, listen to your comments and try to integrate if the comment can bring value to their product.
Powerful event management software! Raklet's web and mobile apps makes it really easy for us. We create tickets for public and members-only, offer coupons to promote our events and check-in guests onsite.
I am satisfied. We manage the administration and communication of our associations thousands of members. Support team is really kind and help us solve problems quickly through chat or video call. We sell tickets and also crowdfund on the platform.
We publish digital cards for our members on Raklet. They can benefit from the perks simply by using mobile app or adding their cards to mobile wallets. Highly recommended.
As we were about to spend thousands to develop membership software, we discovered Raklet and saved. Raklet has a lean and well thought architecture that provides you the most important features you need for membership management. It looks familiar from day 1, easy to use without extensive training.
Looking for other event software alternatives?
Create your account.
It's free for as long as you need.
Start for free & upgrade only if you need. Card not required.