EventsCase Alternatives, Pricing, Reviews & Ratings
Are you looking for EventsCase alternatives for event management? Check out this article to compare EventsCase with our all-in-one solution Raklet and decide if Raklet is the alternative you seek to find.
Event management includes repetitive tasks, such as creating an event, selling tickets or tracking attendance. These tasks need to be done smoothly in order for an event to be successful. And with the help of proper software, having successful events that go smoothly in every process of the way becomes an easy job! Both EventsCase and Raklet are good examples of these proper software. But one of them may be better suited for the management of your events. So, let's see how EventsCase compares to our all-in-one membership management software, Raklet.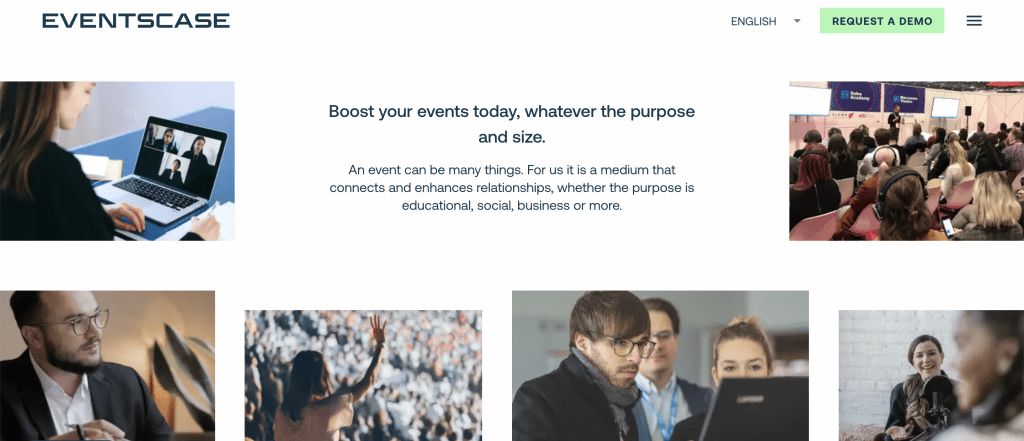 EventsCase is an event management software that was founded in 2012. The company consists of 51-200 employees. And since their foundation they have been working to meet their clients' every need for event management. While they are quite good at achieving this goal, there are other software options which might be a better fit for your specific needs. So let's check out what EventsCase has to offer, and what they lack:
As shown above, from their Capterra page, EventsCase has various features to offer to their clients. Let's examine some of these features in more detail:
Registration:
Using EventsCase, you can create free or paid events with custom registration forms, delegate categories, and tickets. You can arrange the setting of your event as public or private, along with setting up simple or complex registration forms. You can also arrange your tickets as private or group while allowing your attendees to pay with multiple currencies and being able to give them promotion codes.
Badge Generator:
EventsCase has a badge generator tool for the attendees of your events to have a badge for each specific event. There will be an editor for your own designs and filters to generate the badges for different types of attendees. E-badges are downloadable for the attendees as well.
Check-in Application:
EventsCase has a check-in application that can be found in IOS and Android. This application allows you to manage the capacity and add-ons throughout your events. Your attendees will be able to check-in and out at entrance and event sessions by using a QR ticket scanner. The application works offline as well.
Meetings:
EventsCase lets you arrange meetings using defined time slots and meeting spaces with a single click. You will be able to set unlimited time slots and locations. This applies to virtual meetings as well, including video calls. You can also narrow your attendee list with filtering options.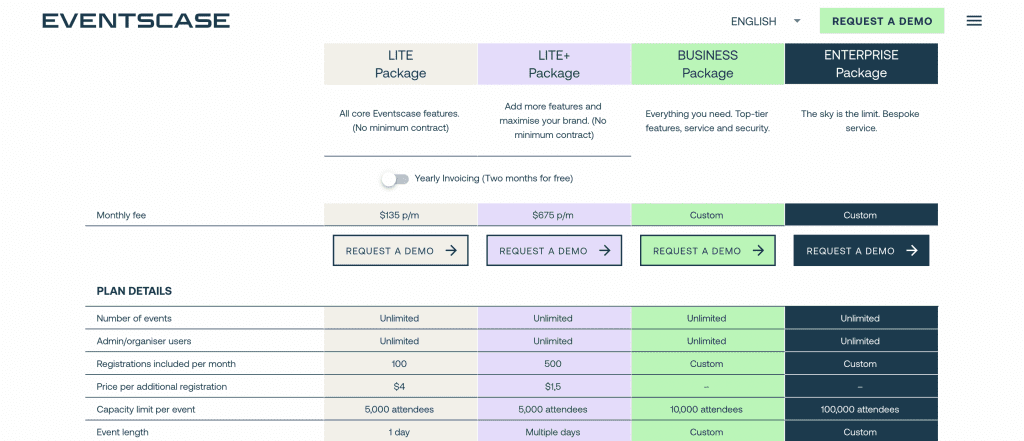 In terms of pricing, EventsCase offers four different plans. They also have a free version, and a free trial. Their paid plans start from $135 per month with their LITE package, which allows you to create an unlimited number of events with up to 5000 attendees per event.
Moreover, their LITE+ package adds up to the LITE package and increases the length of the events. Unfortunately, there is no pricing information on their BUSINESS and ENTERPRISE packages. In order to find out about their costs, you need to contact the EventsCase team.
EventsCase has an overall good score, with a 4.6/5 rating, in Capterra. Their customer service is one of the main reasons for this good score. Let's now see EventsCase's pros and cons from the feedback given to them by their customers:

Raklet is an all-in-one membership management software that provides comprehensive event management solutions. Raklet offers all the necessary tools to create, promote and manage your events as smoothly as possible, along with other unique features to help you in event management, such as unlimited customization opportunities and a live support chat. Let's now take a deeper look into some of our essential features: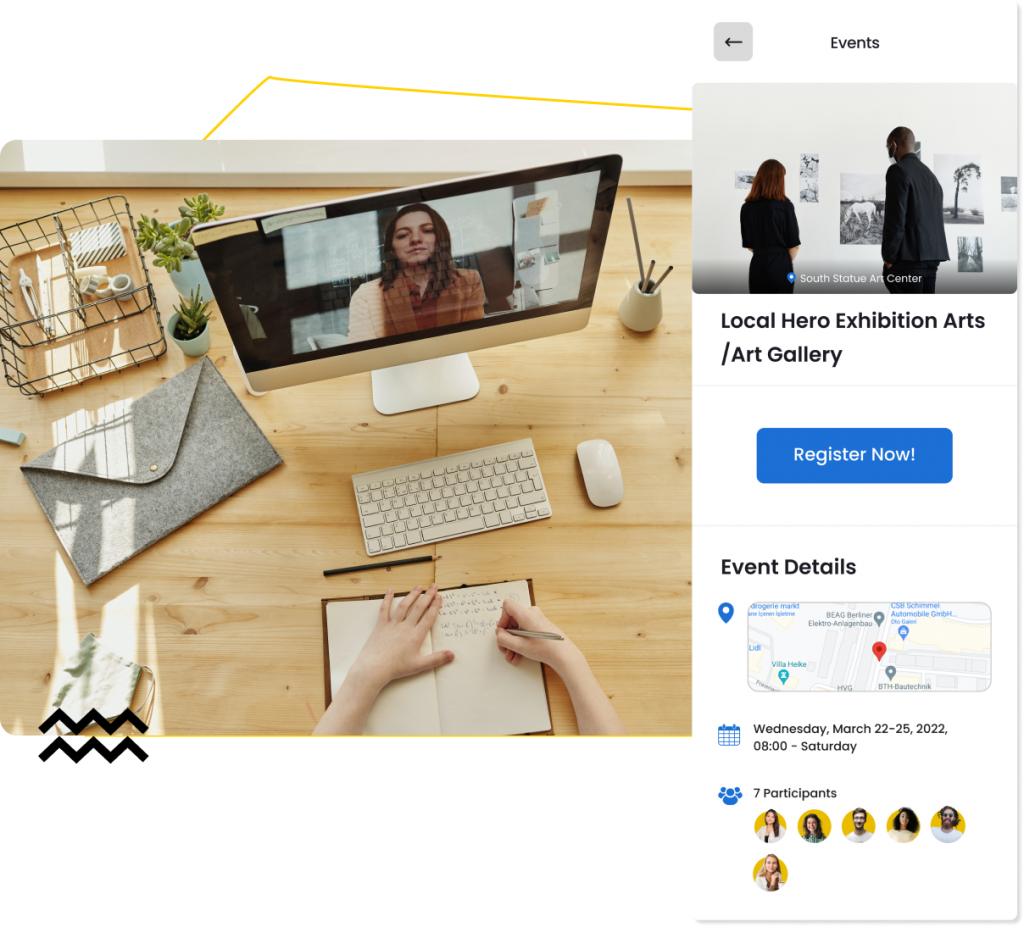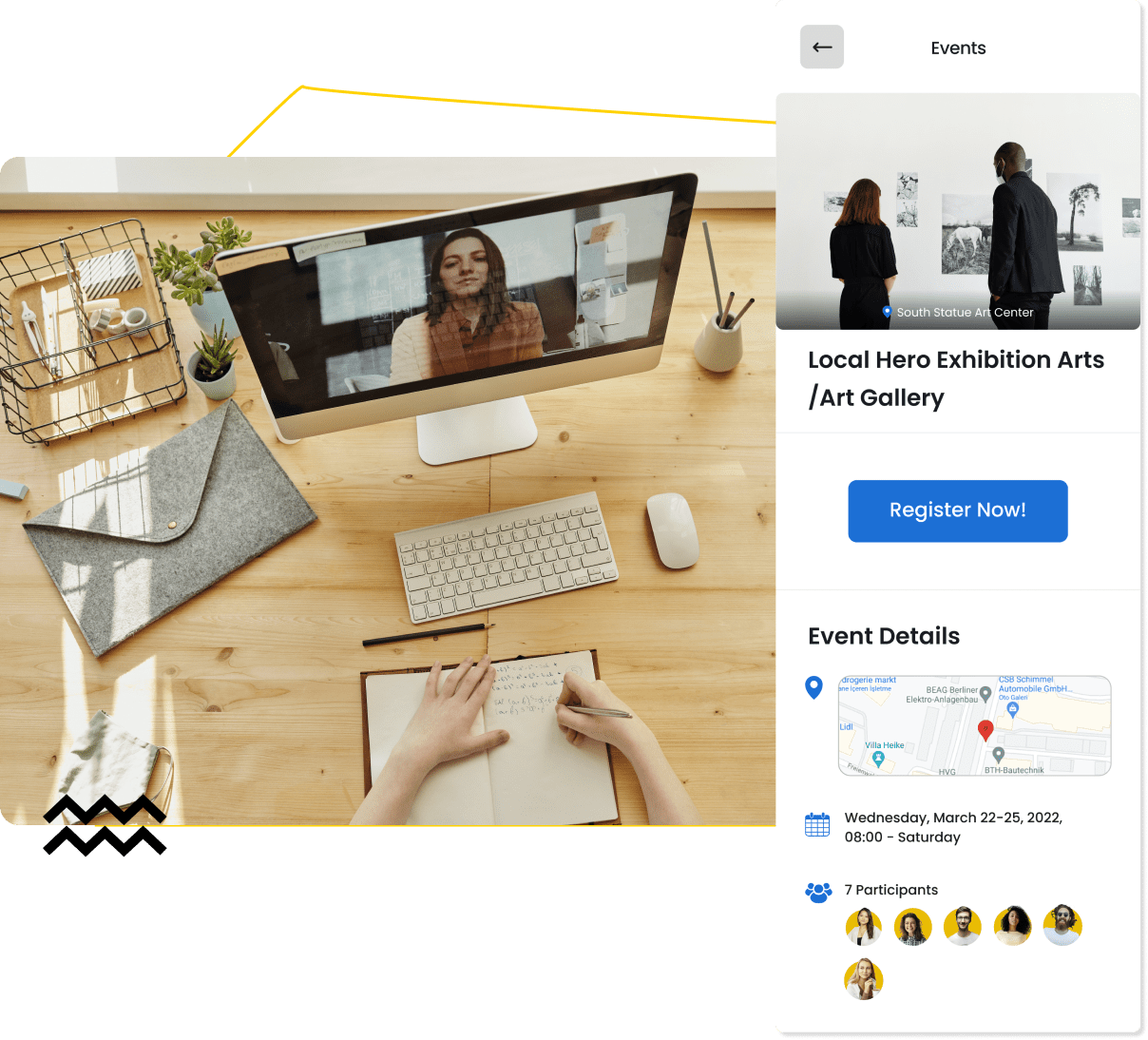 Using Raklet, you can create any type of event with its own stand-alone page. It can be an online event with meeting links or a physical one with location information. It can also be a ticketed event with different types of tickets or a free-to-attend one. Raklet offers you unlimited customization opportunities so that your each and every need regarding event management is fulfilled.
Raklet offers a powerful built-in CRM in order for you to securely manage your contact information and data. The attendees of your events will automatically become contacts on your platform, and you will be able to categorize them thanks to our advanced filtering options. This way, you will be able to get your contacts' information whenever you need it and easily engage with them again.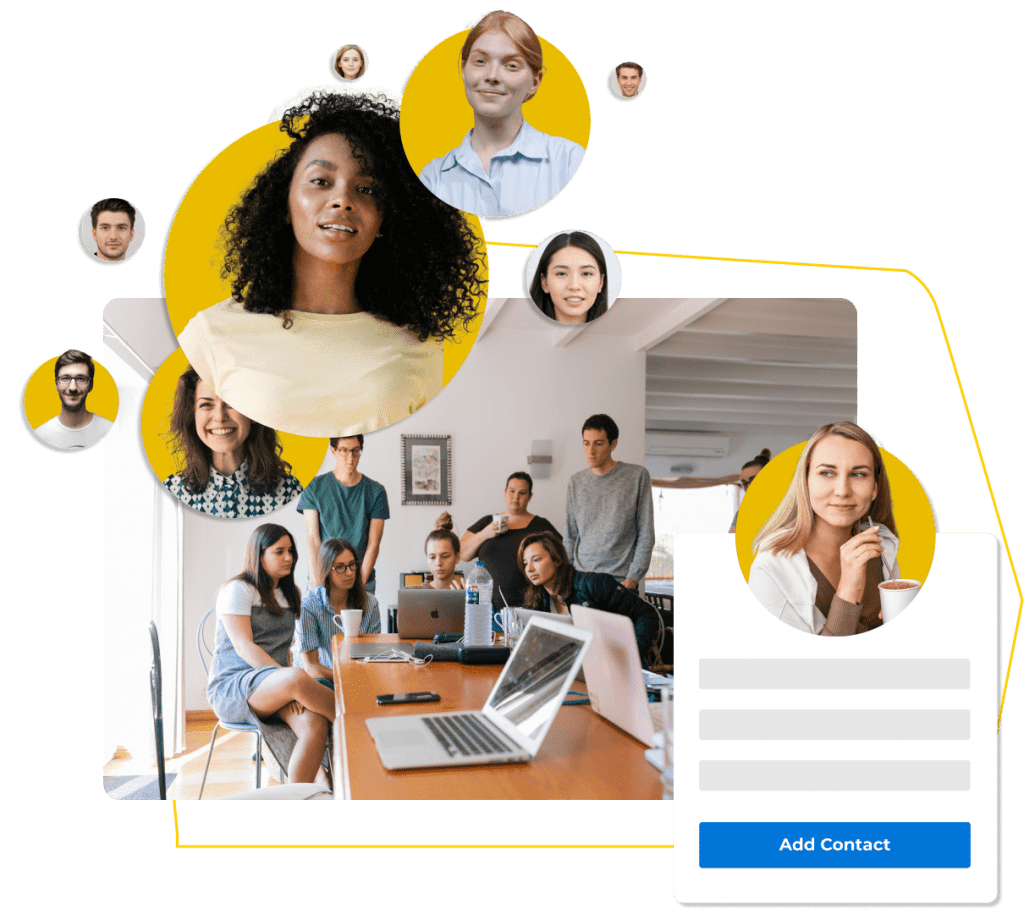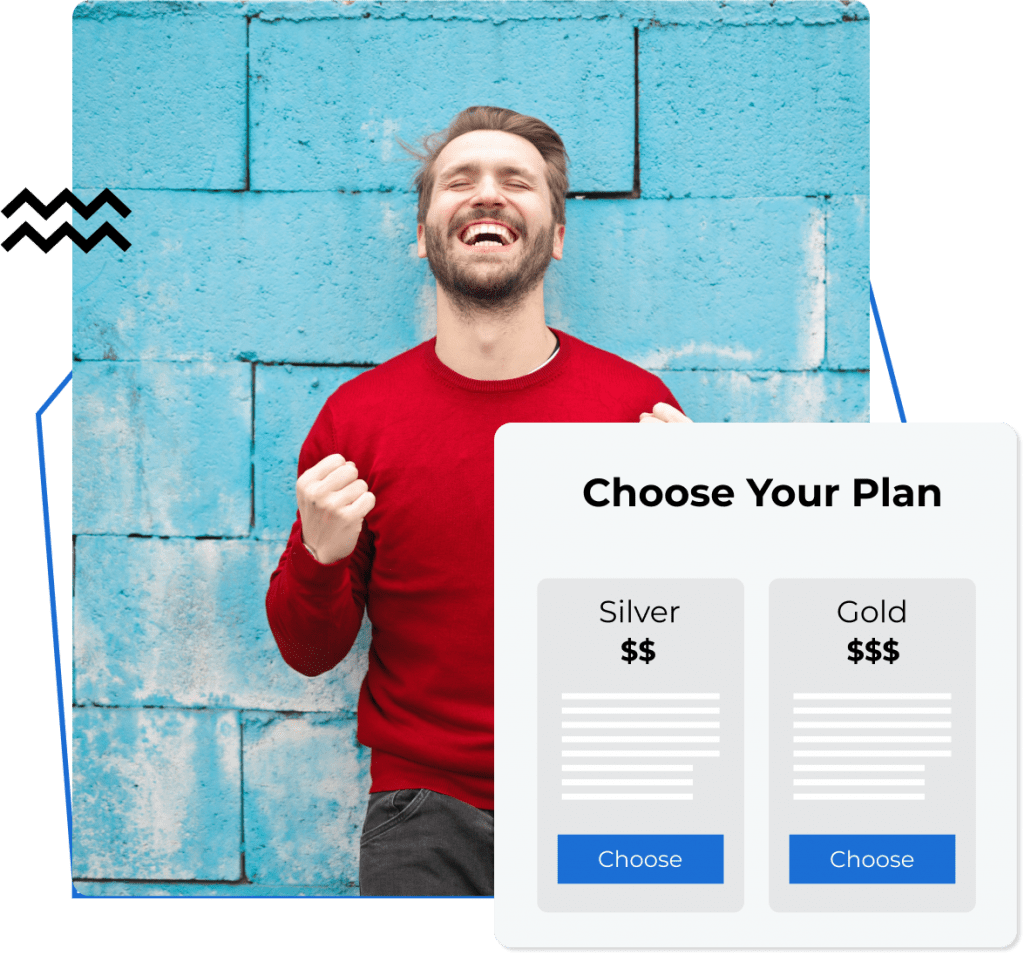 Raklet provides a safe and fast payment process for all of your payments; including ticket fees, membership fees, and donations. You can set up your payments as one-time or recurring and send automated reminder emails for recurring payments. This way, none of your payments will ever be forgotten and you will get them on time.
Another great feature of Raklet is that we offer you a specific social network platform for your organization, which will help you to strengthen your online presence. Through your social network platform, you will be able to keep the former attendees of your events updated on your upcoming events, by posting customizable announcement posts. There are tools to increase your engagement with your contacts, such as discussion boards and private messaging tools as well.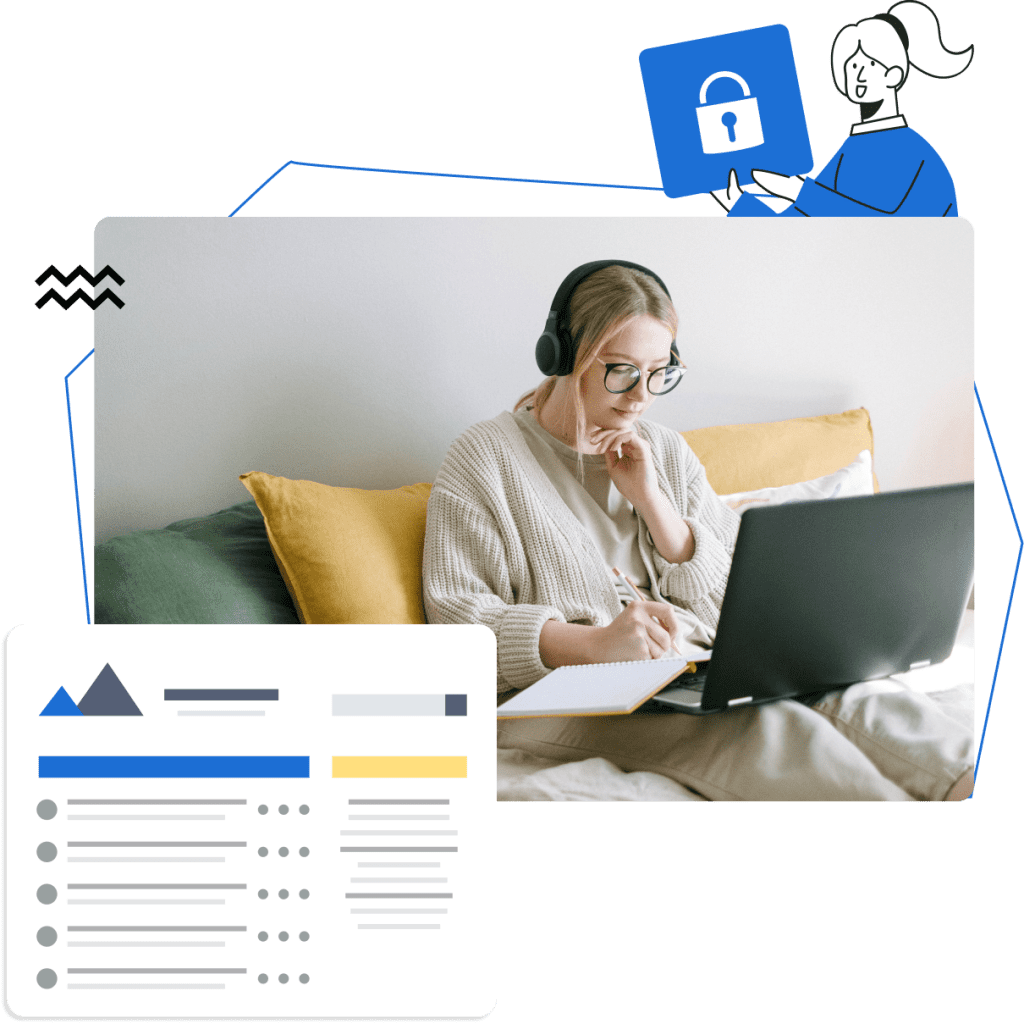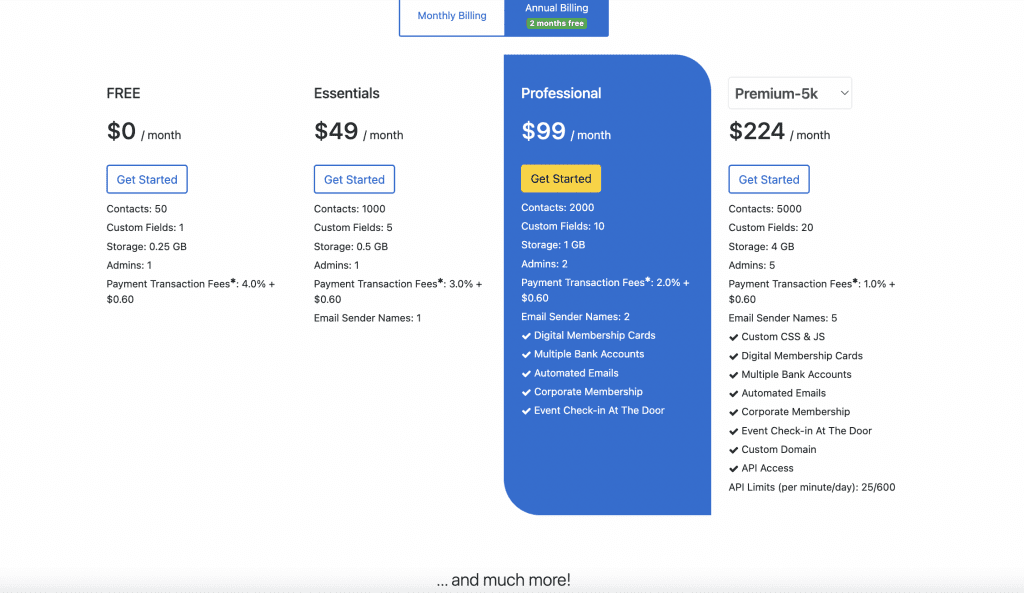 Raklet offers four different pricing plans. Our paid plans start from $49 per month, but we also offer both a free version and a free trial. The free trial lasts 30 days, but you can choose to use our free version forever if you like.
All of your packages have their own unique tools to provide you the best experience in terms of event management and ticketing. For instance, our professional package has a tool for creating custom digital membership cards for their members and allows up to 2000 contacts.
You can check out our pricing page for more detailed information.

As you can see from above, Raklet is one of the most liked membership management software out there. Most of our popularity among users comes from our membership and event management tools along with our successful customer service. Our ratings speak for themselves! With an overall rating of 4.8/5, you can be sure that your events will be in good hands with Raklet.
The ratings shown above are from Capterra. You can also check out SourceForge, G2, or GetApp for Raklet reviews as well.
How is Raklet better than EventsCase?
You can see the comparison below:
Free or starts from $49/mo
Don't listen to us, listen to what our clients say

Good membership software! I really liked the support responsiveness. They are on the ball, listen to your comments and try to integrate if the comment can bring value to their product.
Powerful event management software! Raklet's web and mobile apps makes it really easy for us. We create tickets for public and members-only, offer coupons to promote our events and check-in guests onsite.
I am satisfied. We manage the administration and communication of our associations thousands of members. Support team is really kind and help us solve problems quickly through chat or video call. We sell tickets and also crowdfund on the platform.
We publish digital cards for our members on Raklet. They can benefit from the perks simply by using mobile app or adding their cards to mobile wallets. Highly recommended.
As we were about to spend thousands to develop membership software, we discovered Raklet and saved. Raklet has a lean and well thought architecture that provides you the most important features you need for membership management. It looks familiar from day 1, easy to use without extensive training.
Looking for other event software alternatives?
Create your account.
It's free for as long as you need.
Start for free & upgrade only if you need. Card not required.