Best Slido Alternative Raklet
Looking for Slido alternatives for a better engagement experience with your community? Check out Raklet's community management software. If you want to change your solution, tune in to this article to see a Slido alternative with more useful features: Raklet!
For a better community engagement experience, interaction is essential. It might be difficult when you are focused on more important tasks like organizing events or finding resolutions for your organization. Using an online platform is a great way to ease these tasks through effective tools like polls, Q&A, discussion boards, or surveys. You can automate these processes with community management software like Raklet.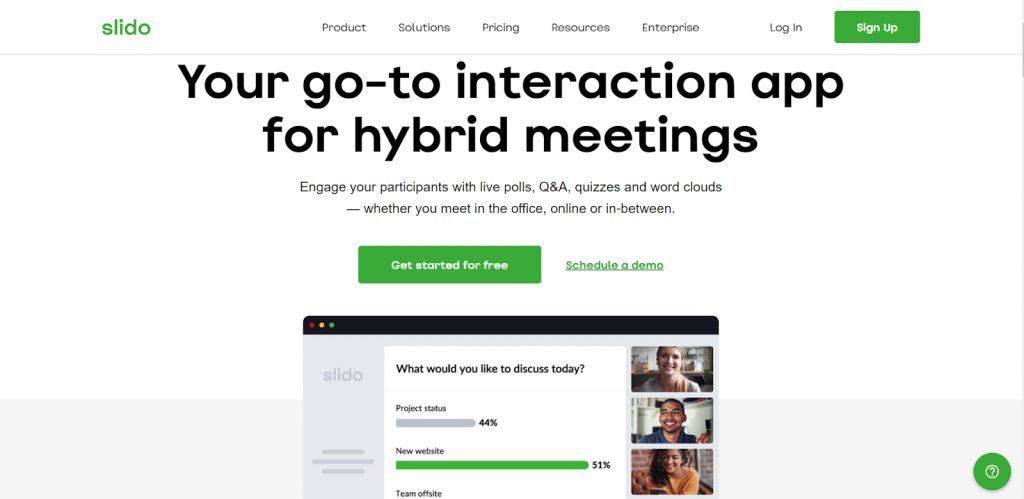 Founded in 2012, Slido is a Q&A and live polling platform that enables you to engage with your audience in a more interactive way. Their solution is preferred by professionals, trainers, team leaders, and individual presenters. Slido enables users to start conversations at a live meeting either in-person or virtual. Basically, Slido helps its users to have a more meaningful conversation with their audience. Through their tools, presenters can interact with their audience while doing presentations. For a better audience engagement experience, Slido surely is one of the well-known solutions out there. But of course, this doesn't mean it's the best choice for every organization. So, let's check out what they offer, and what they lack.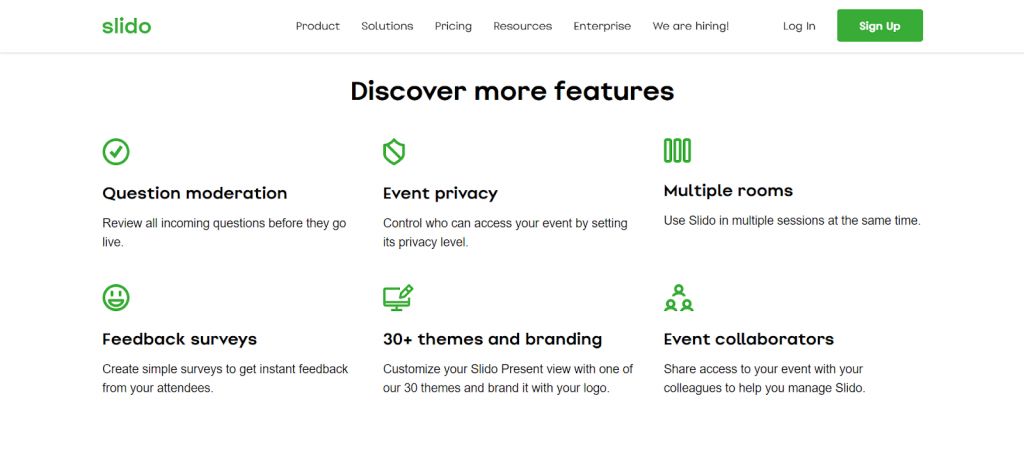 Slido offers features for interactive communication. Live polling allows hosts to run polls to see what their audiences' opinions are. Their participants can vote from any device using a link or QR code. Later, the host can analyze the polling results in Slido Analytics and export the results to Excel, PDF, or Google Docs.
Live Q&A tool helps your audience to ask questions, whether anonymous or not. You can also moderate your questions before your participants see them. Slido lets you display and manage the live questions to make your discussion clear and easy to follow.
Slido also offers Live quizzes where you can create fun quizzes for your audience. You can also set a timer for questions and announce the winner at the end.
Live video integration allows you to embed videos to your Slido, or to your webpage in the Enterprise plan only. Participants can ask questions or vote on polls while watching your live video. You can also integrate your recorded videos to learn what your audience is thinking about.
Slido offers different plans according to your needs. Their free plan includes 1 user, up to 100 participants, unlimited Q&A, and 3 polls per event. Their paid plans start from €10 per month and differ in features. Their prices change according to the number of users. In other words, for every additional user, you have to pay more. For instance, in the Professional Plan 2 users pay €50, and every additional user's price is €25. So, if 4 users use the Professional Plan, they pay €100 per month.
They also offer one-time pricing plans which start from €49 per event. All the one-time plans are paid per event.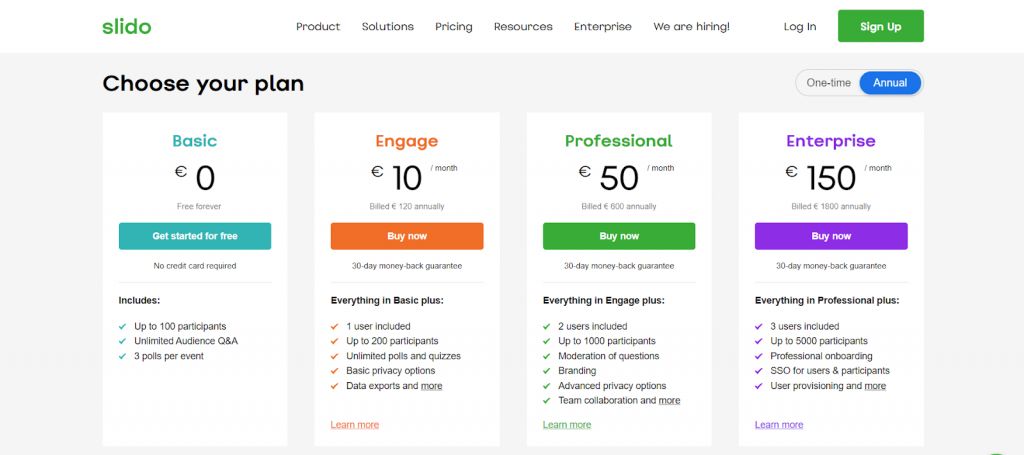 On Capterra, Slido got 4.8 stars. Users are very satisfied with its easy-to-use interface, polling and Q&A features, and anonymity option. Some reviews point out that the platform needs to improve its customer service and some integrations like PPTs.

Raklet is a cloud-based membership software that can provide for your organizational needs through its extensive features. With Raklet, you can easily facilitate your membership engagement. Raklet is here for all your needs, thanks to its advanced integrations and flexibility. We offer diverse features that will strengthen your connection with your members.
Our extensive and versatile features are what set Raklet apart from Slido. We offer customized membership plans that enable you to engage with your community in a meaningful way. With its substantial support, community engagement and management will be so simple!
Let's have a look at Raklet's broad selection of features: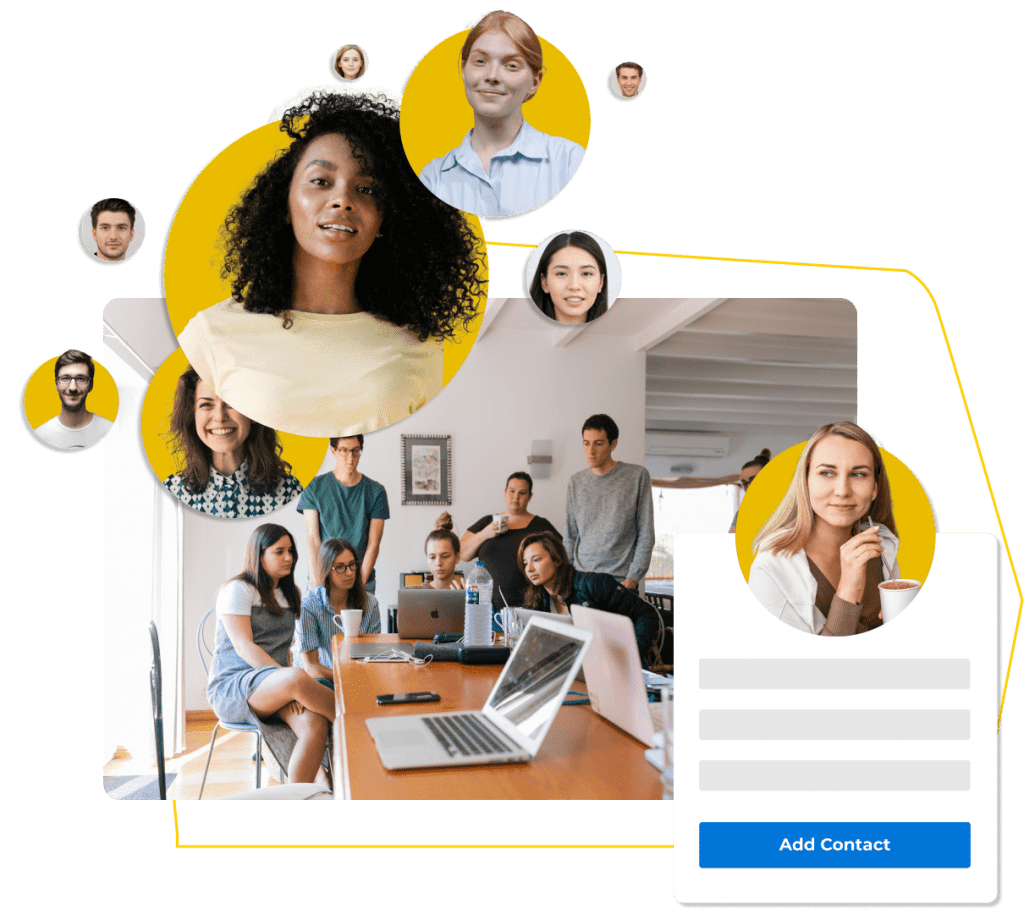 You can engage with your community with great communication tools. You can send personalized emails and SMS, arrange paid newsletters for specific groups, create discussion boards, and more.
You can create member-only content for premium members. You can also share some content with the public or limit other content to different membership levels. You are in full control of your content. This will attract more members to subscribe to your membership plans.
Moreover, Raklet allows you to share media files with your community. You can embed videos, pictures, and music files for your members to see and download. This will facilitate your engagement with your community members.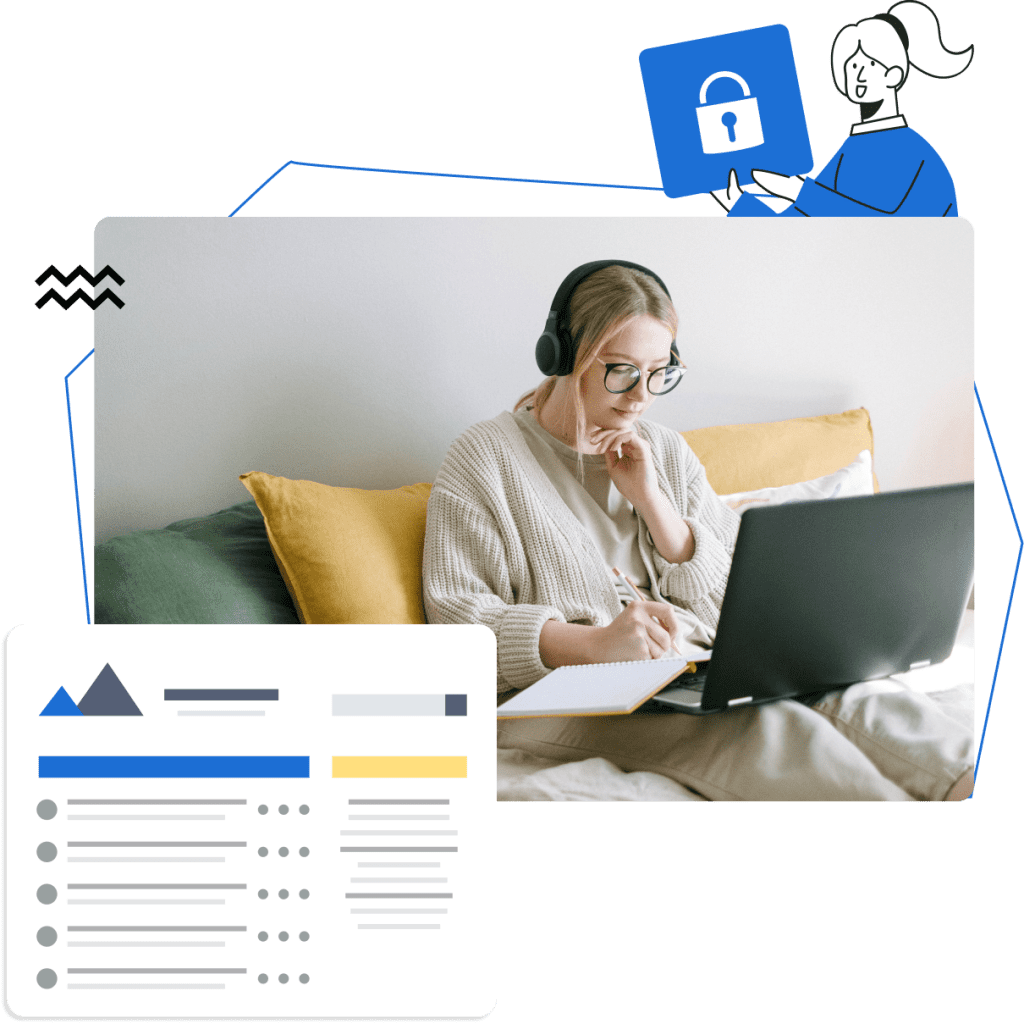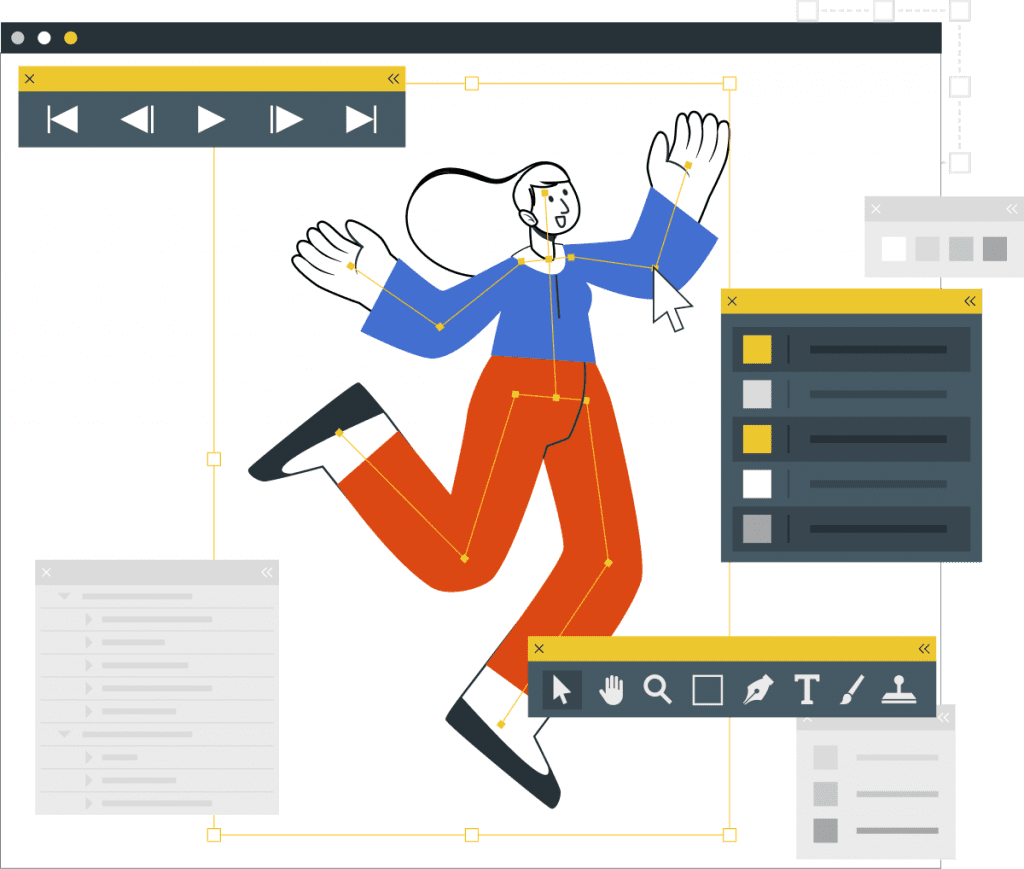 Raklet lets you fully control your forum and discussion boards. You can control who sees what content and control spam through your approval of comments before they get posted.
Your event attendees automatically become contacts on your platform, which allows you to organize and engage with them however you want. Keep track of and manage your attendees by building your own database.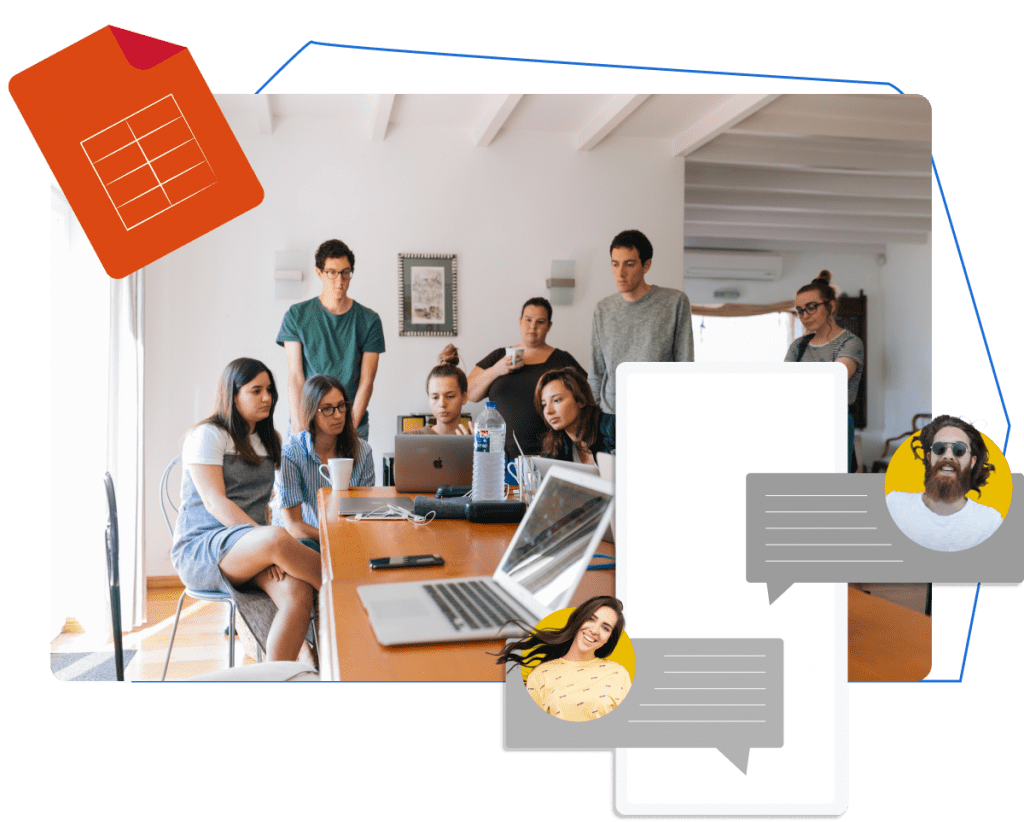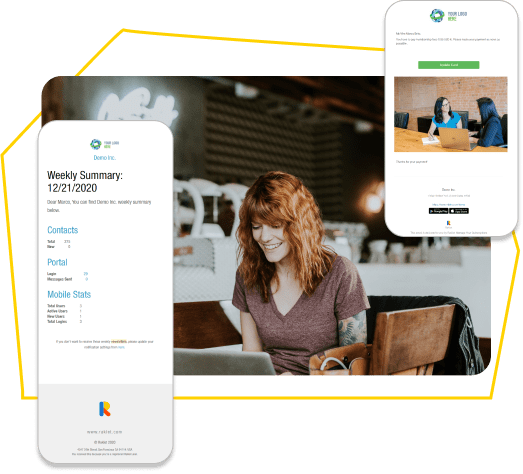 Raklet allows you to conduct analysis in a secured database with extensive and detailed reports. This way, you can focus on what matters the most after your events.
We have a transparent pricing policy. You can choose one of the pricing plans according to your needs. We also offer a 60-day free trial on annual billing so you can explore the features we offer. Besides, we offer a forever-free plan for up to 50 members with 1 admin. It has a very simple pricing plan, no surprises!
You can schedule a demo to start your journey with Raklet.
Raklet is one of the highest-rated software among its competitors, with overall 4.8/5 stars on Capterra. Our clients are happy with our extensive features, user-friendly interface, customizable options, and app integrations.
You can also go through GetApp, G2, and SourceForge to see what our customers will tell you!

How is Raklet better than Slido?
You can see the comparison below:
Free or starts from $49/mo
Don't listen to us, listen to what our clients say

Good membership software! I really liked the support responsiveness. They are on the ball, listen to your comments and try to integrate if the comment can bring value to their product.
Powerful event management software! Raklet's web and mobile apps makes it really easy for us. We create tickets for public and members-only, offer coupons to promote our events and check-in guests onsite.
I am satisfied. We manage the administration and communication of our associations thousands of members. Support team is really kind and help us solve problems quickly through chat or video call. We sell tickets and also crowdfund on the platform.
We publish digital cards for our members on Raklet. They can benefit from the perks simply by using mobile app or adding their cards to mobile wallets. Highly recommended.
As we were about to spend thousands to develop membership software, we discovered Raklet and saved. Raklet has a lean and well thought architecture that provides you the most important features you need for membership management. It looks familiar from day 1, easy to use without extensive training.
Looking for other event software alternatives?
Create your account.
It's free for as long as you need.
Start for free & upgrade only if you need. Card not required.