Cvent Alternatives, Pricing, Reviews & Ratings
Looking for Cvent alternatives? If you want to change your solution, tune in to this article to see an affordable Cvent alternative: Raklet, an event management software that can fulfill all your needs and more.
Hosting, scheduling, organizing both physical and virtual events at this time is a tiresome process. Organizers, while trying to create events manually, face many difficulties. From ticket sales to advertising, registrations to scheduling the event -these are all exhausting processes to complete. An all-in-one event management software, like Raklet, becomes essential for event management. Cvent stands strong as a well-known 23-year old meeting & event management software. Let's explore what they offer, lack, and how they compare to Raklet.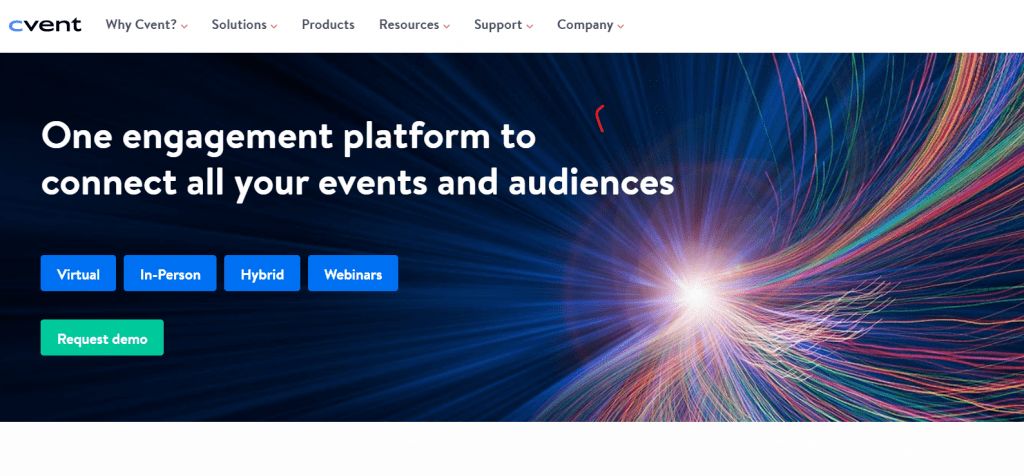 Cvent's online event management software provides event planners with an all-in-one solution to increase event attendance while reducing event costs. By automating the event management process, Cvent allows event managers to focus their time on strategic decisions rather than repetitive and time-consuming tasks.
Cvent is a US company that was founded in 1999. In the last 23 years the company has been operating, they gradually became a market-leading meeting & event management technology provider. With more than 4000 employees, Cvent offers event planners and hoteliers various features. Let's see what they have to offer as an event management company.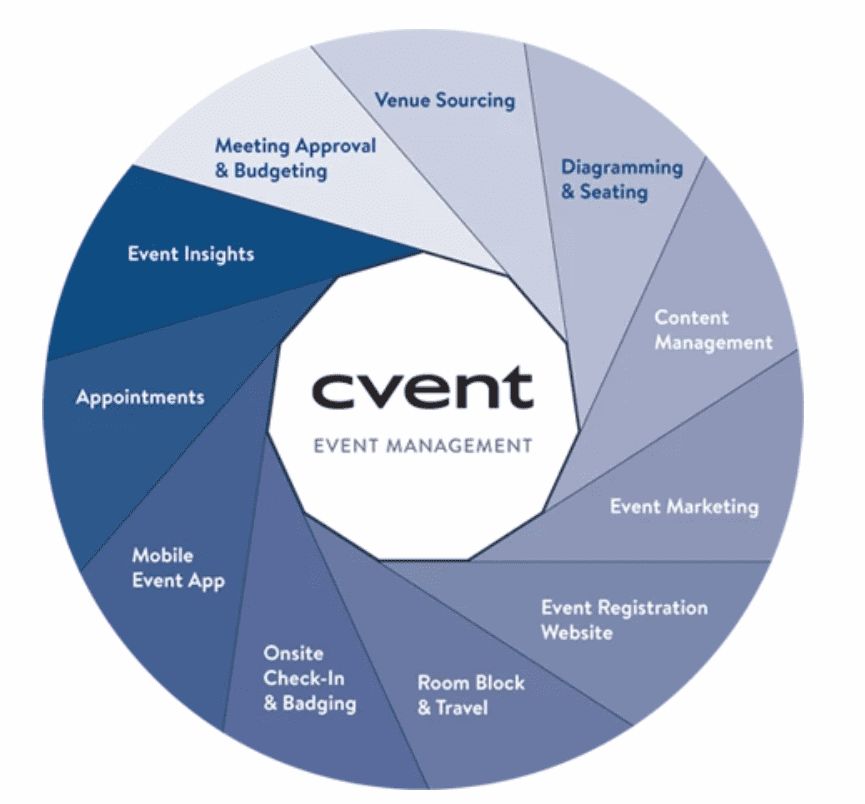 Cvent claims that they cover everything you need as an event planner, from start to finish. Starting from sourcing your venue to reports and analytics after the event, they offer to simplify and automate the entire process with these features:
Venue Database:

They offer venue sourcing for your meetings and events for you to find yours easier.

Registration:

Online registration option that is easy to both use and monitor.

Event Promotion:

The ability to market your event with social media and email tools, and an event calendar.

Onsite Attendee Management:

Onsite check-in, fee collection, and badge printing features.

Reporting and Analytics:

Real-time event data reports and dashboards.
One of the downsides to Cvent Event Management Software is that they neither offer fixed plans nor a free version to their products. You have to get in contact with the company itself to get a price for the services you require, and you can't use a free version to explore the product thoroughly before making your decision.
We'd advise you to go to the website and contact them directly to get informed about the pricing. From reviews we've researched on various software listing sites, we came across some people complaining about the value for money aspect of Cvent since they saw it as an expensive product compared to others. Let's talk about those reviews now:
Most customers of Cvent are generally content with the service they are offered. Cvent has received good ratings all around, including platforms like Capterra, G2, and GetApp. Though most people reported that they liked using Cvent, their ease of use rating was lower than others. 
Various negative reviews talk about the complexity of Cvent that comes with high prices too. They found Cvent difficult to use, and its price higher than its competitors.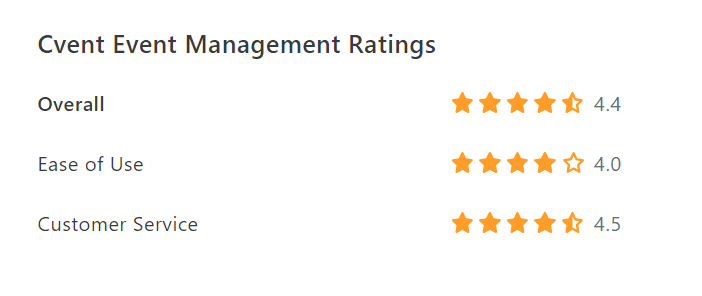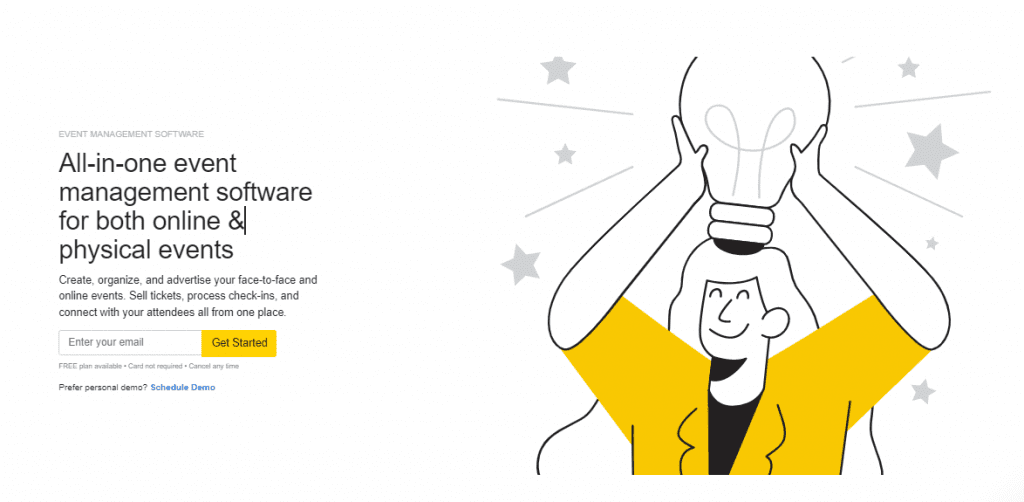 As an extensive alternative to Cvent, Raklet is an all-in-one event management software that can do everything you need to ease the process of planning events and more. We work with various companies and organizations from different industries and backgrounds by helping them simplify and automate their event planning and management processes.
Let's take a look at our broad selection of features that'll help you on your journey: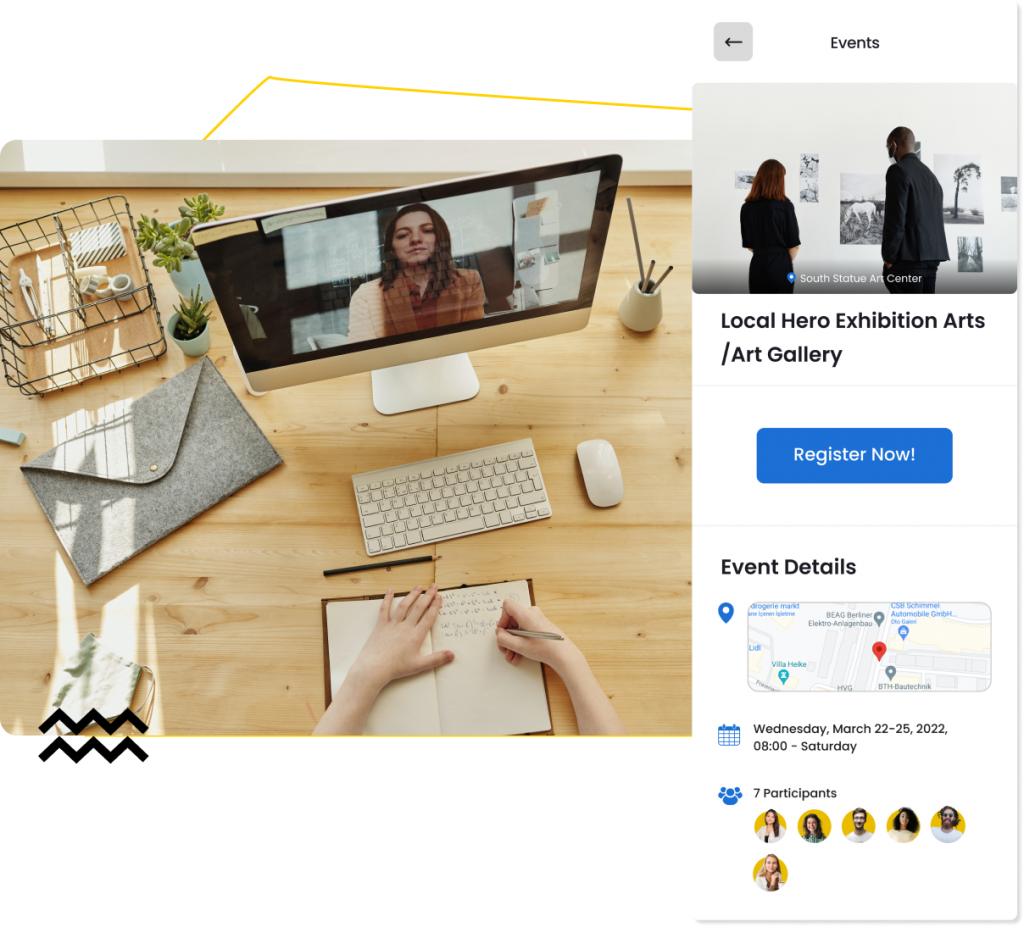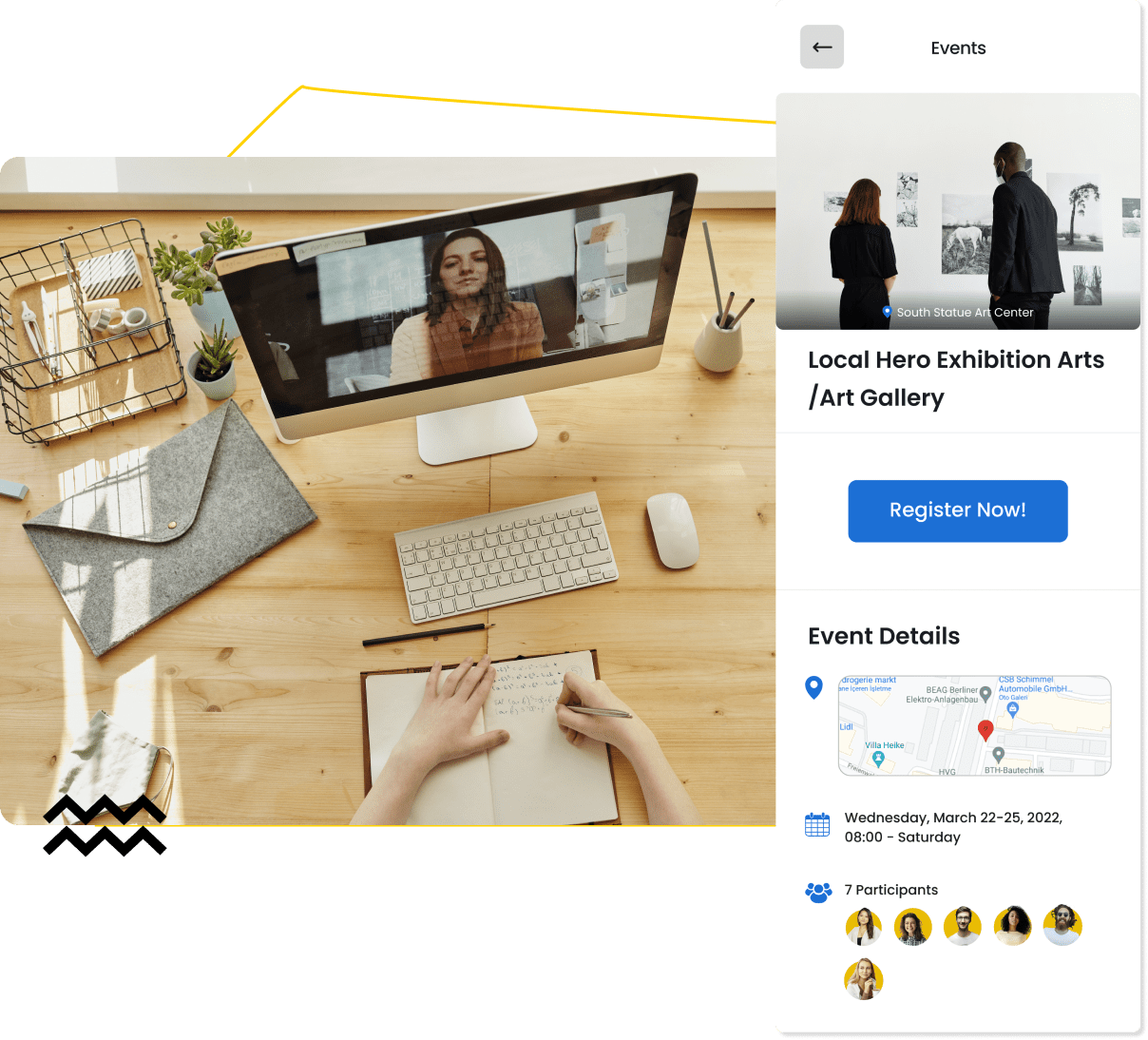 Create an unlimited number of events on the standalone event page. Customize them by setting different descriptions, dates, photos, and more. Sell ​​tickets and easily collect payments. Involve event attendees and promote both face-to-face and online events.
You can create both free-to-attend and ticketed events for your audience to attend. You hold the power of making them available only to your contacts or make it public. Sell tickets, make giveaways, track attendance, limit the number of sales– do as you please.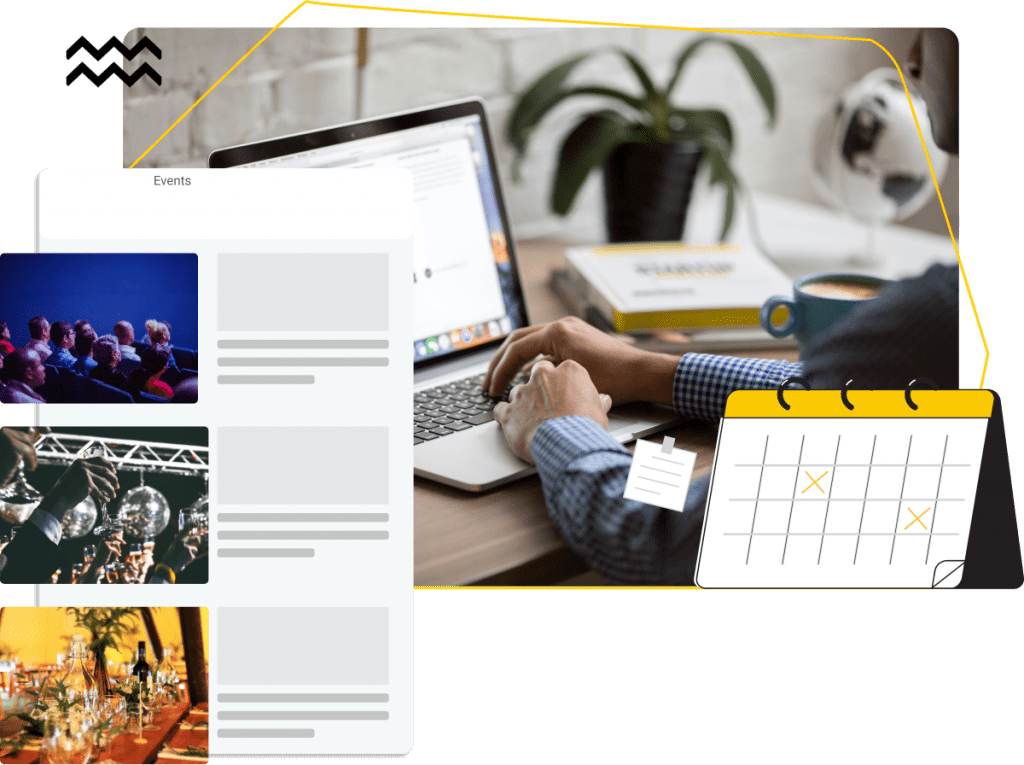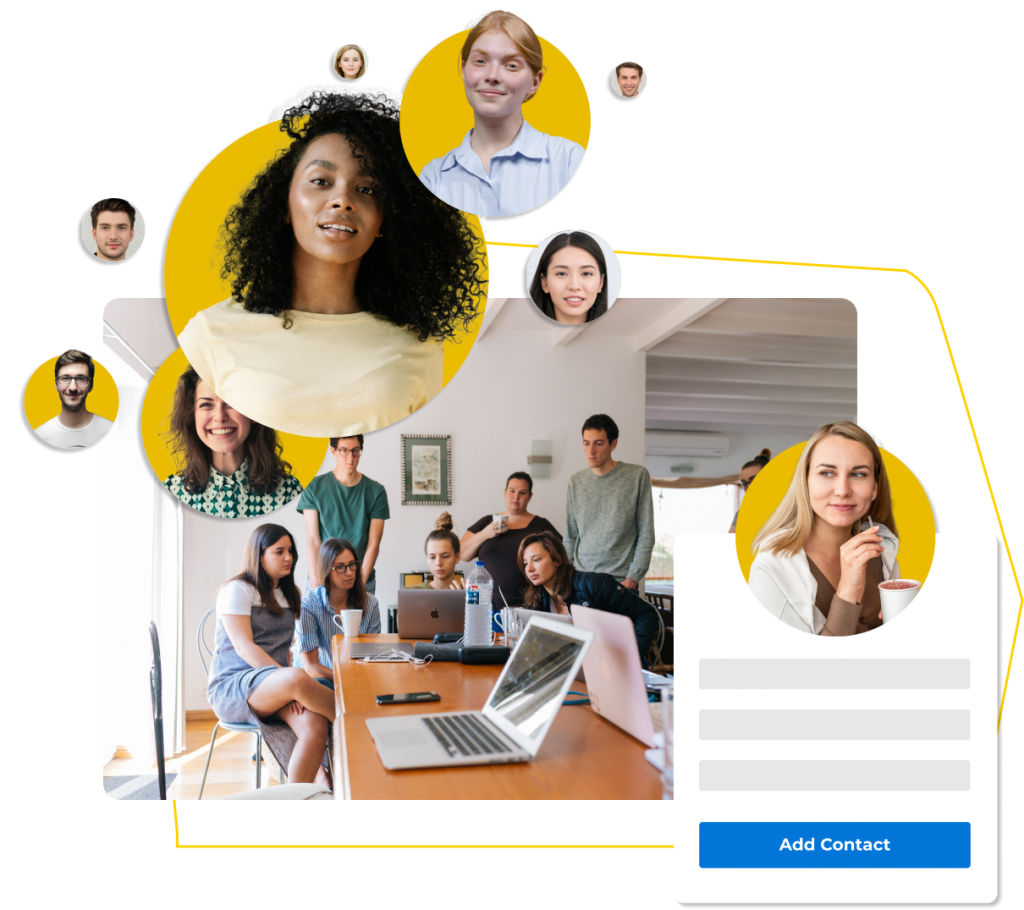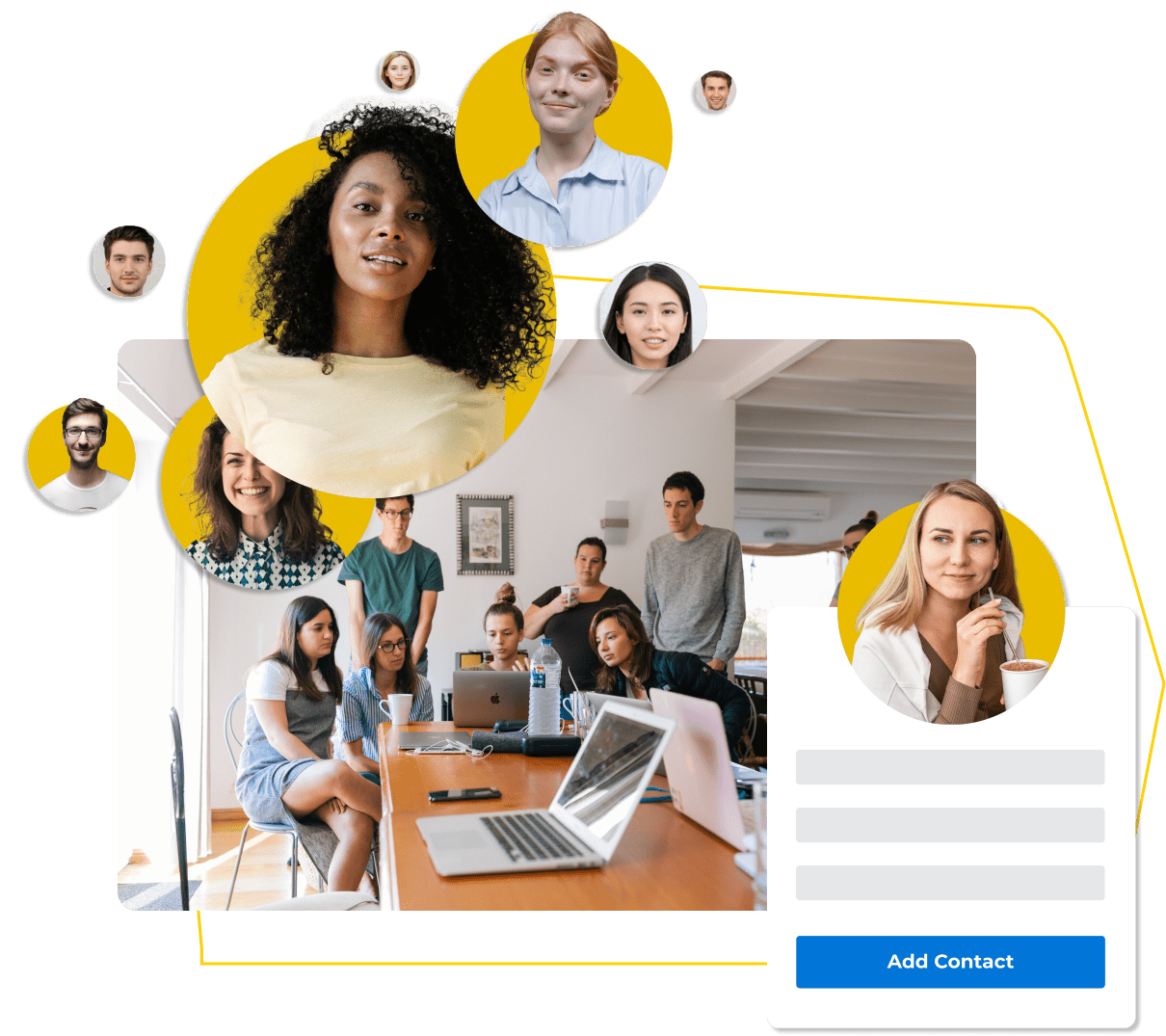 With just a few clicks, you can create, import, and export contacts. Your attendees will instantly become new contacts on your platform for you to communicate with them easier. Building a strong database of contacts is key to successful event management, and we are here for it!
Though creating events, selling tickets, and a CRM might be enough for you and your event management needs, you can do way more than that too! Create discussion forums, job boards, sell membership plans with automated payments, create personalized newsletters… You've got full control working with us, we give you the driver's seat for you to enjoy the ride as you wish.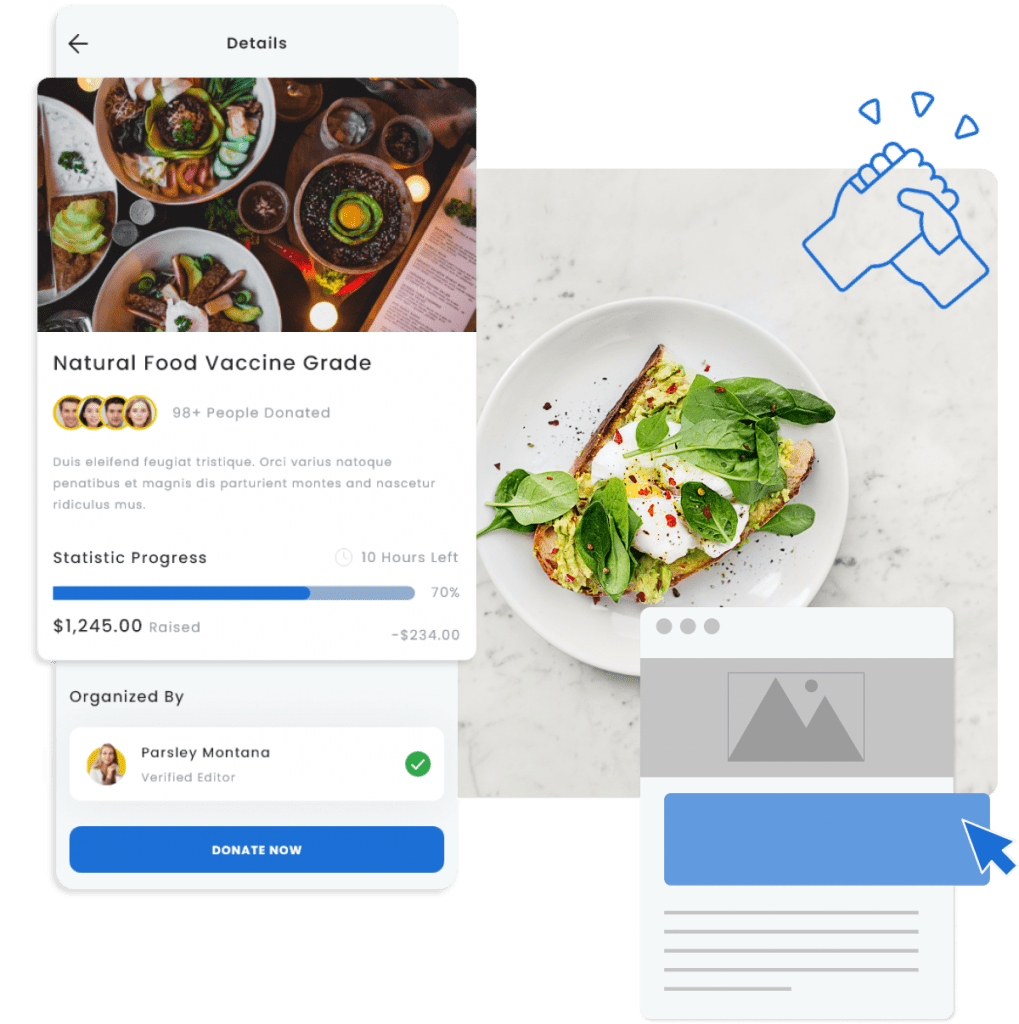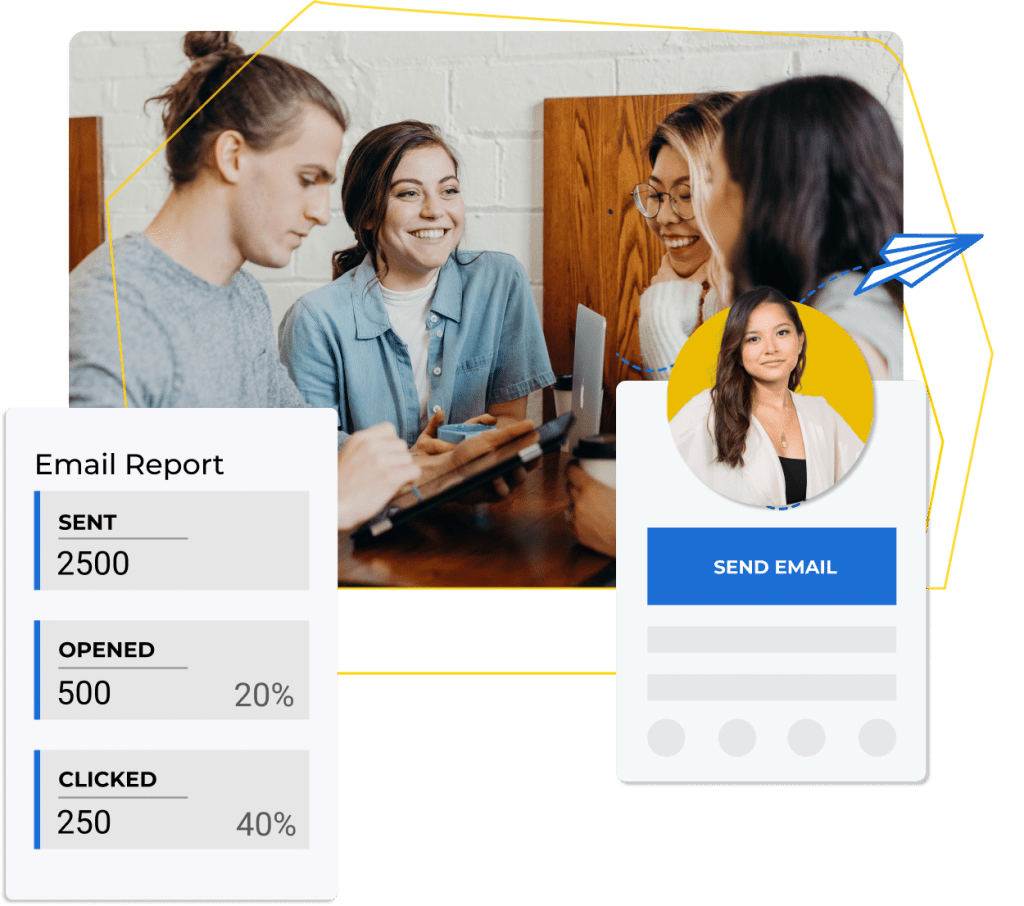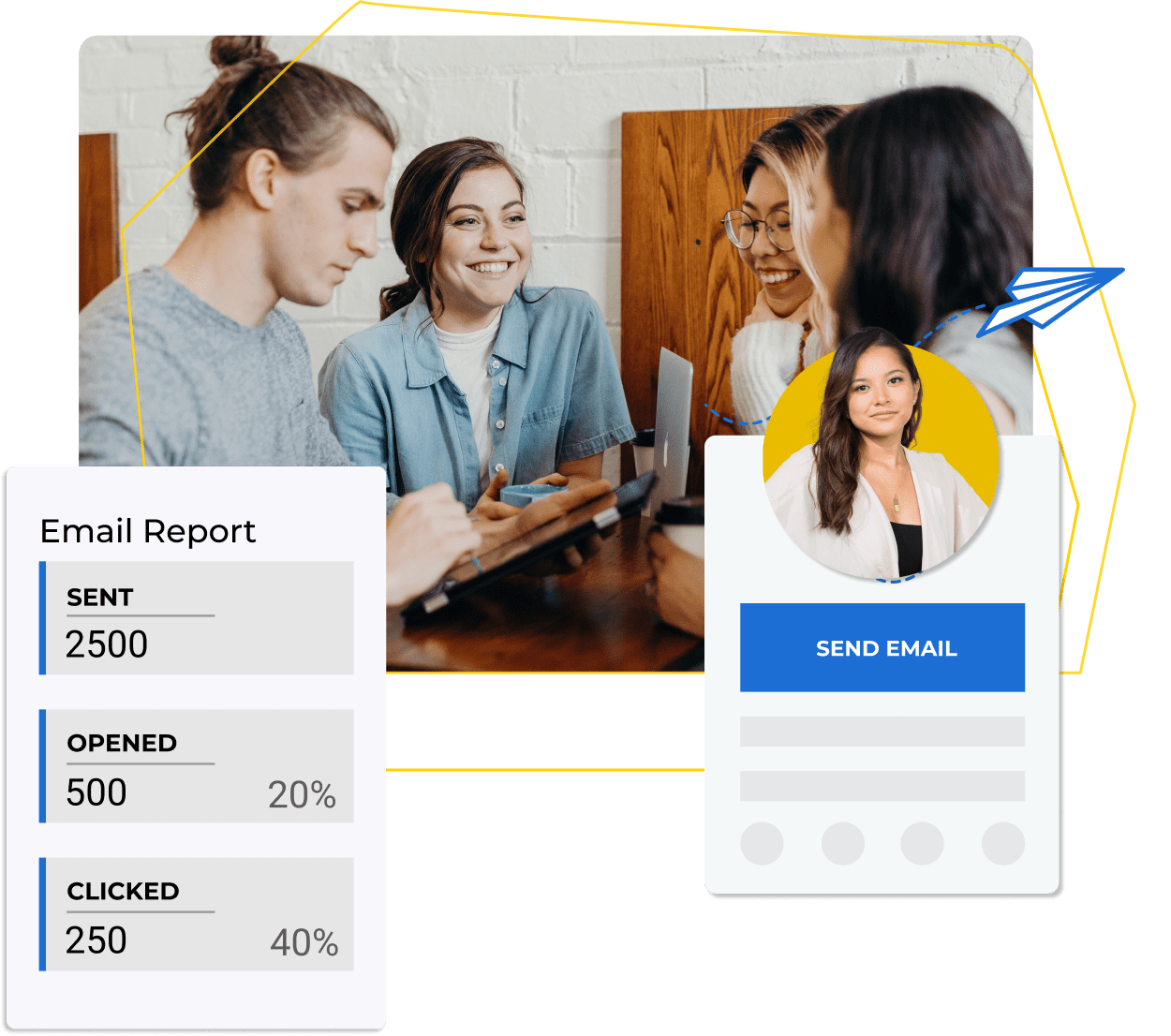 Do you want to send personalized emails and SMS messages from here too? We got you! Through Raklet, you can connect with your attendees via various channels before or after the event takes place to increase engagement and satisfaction. You can also create a paywall to send those messages only to contacts who have paid.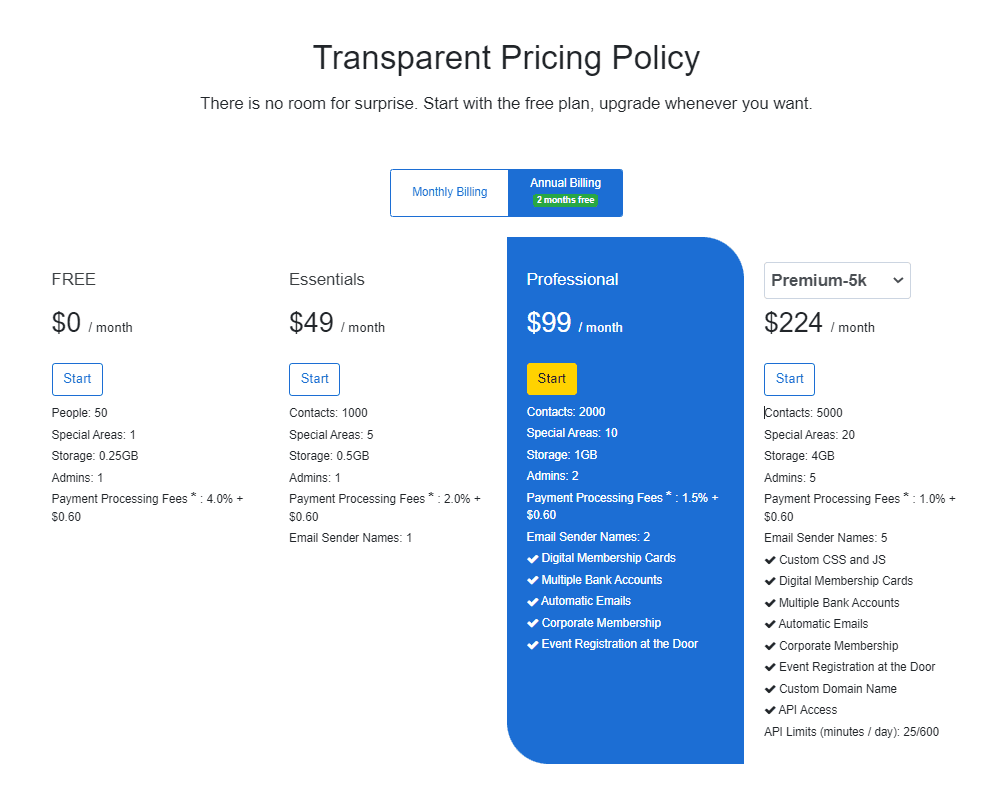 Unlike Cvent Event Management Software, Raklet offers you a completely transparent pricing page that shows what is included and what is not. Since Cvent has no information on their pricing policy, it is impossible for us to give you a comparison regarding this area.
Yet, we offer an inclusive free plan; you can use our free plan for up to 50 members to get a hold of how it is to work with Raklet! For our paid plans, we offer free trials for you to try them out before deciding to make a purchase. Combined with our all-in-one features, our low-cost stands as one of our biggest strengths.

How is Raklet better than Cvent?
You can see the comparison below:
Free or starts from $49/mo
60 days on annual billing
Don't listen to us, listen to what our clients say

Good membership software! I really liked the support responsiveness. They are on the ball, listen to your comments and try to integrate if the comment can bring value to their product.
Powerful event management software! Raklet's web and mobile apps makes it really easy for us. We create tickets for public and members-only, offer coupons to promote our events and check-in guests onsite.
I am satisfied. We manage the administration and communication of our associations thousands of members. Support team is really kind and help us solve problems quickly through chat or video call. We sell tickets and also crowdfund on the platform.
We publish digital cards for our members on Raklet. They can benefit from the perks simply by using mobile app or adding their cards to mobile wallets. Highly recommended.
As we were about to spend thousands to develop membership software, we discovered Raklet and saved. Raklet has a lean and well thought architecture that provides you the most important features you need for membership management. It looks familiar from day 1, easy to use without extensive training.
Looking for other event software alternatives?
Create your account.
It's free for as long as you need.
Start for free & upgrade only if you need. Card not required.