Reservio Alternative for Your Business: Raklet
If you are looking for a way to manage  your business better and create a strong connection with your clients, Raklet is here for you. Tune in to this article to learn about Raklet's all-in-one software and why it is a great alternative to Reservio.
If you have a business that requires booking and scheduling appointments, you are probably aware of the importance of automation. Taking calls for appointments and scheduling is outdated, and it's a method that makes these processes harder than they should be. Not only business owners but also clients find it more comfortable to schedule appointments and check schedules by using online services today. But thanks to robust management software like Raklet, your communication with clients can be made easier with endless options of CRM, customization, and automation.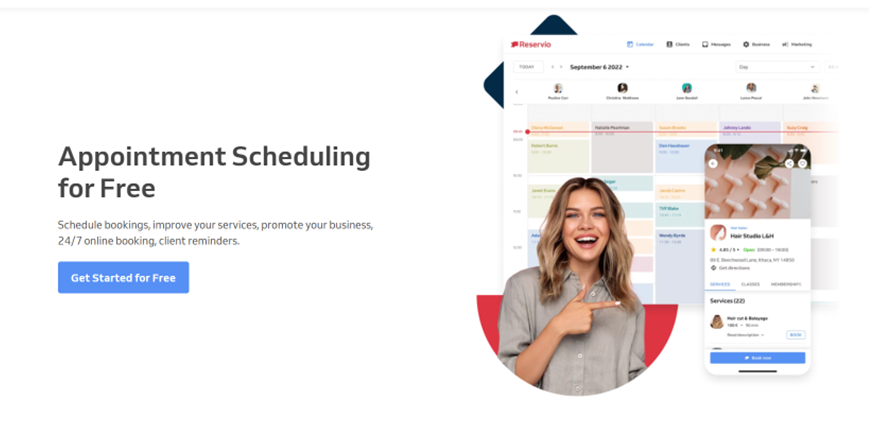 Reservio is a management software that provides online scheduling along with other services to client-based businesses. According to their website, Reservio is a "Young, ambitious startup that's aiming for the stars." It is a Czech Republic based startup that first launched in 2013, and their main goal is to facilitate processes that involve customer relations as well as internal regulations of businesses. Reservio is a software used worldwide, but just like any other software, it has its pros and cons. So now, let's check out some of their features and evaluate what they have to offer and what they lack.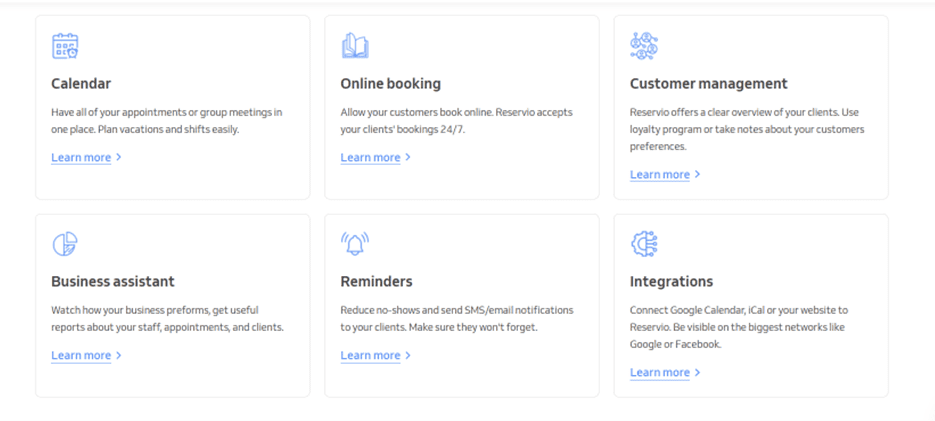 Calendar
Reservio provides businesses an online scheduling calendar that showcases all appointments in one place. It can be used through their mobile app on iOS and Android devices as well as on desktop. One-on-one or group appointments can be scheduled on this calendar which can  be also synced with other calendars like Google, Outlook, and iCal. The main advantage of this feature is that it provides  an overview of all your bookings which gives a clear idea of your schedule and eliminates preventable scheduling mistakes.
Online Booking 
With Reservio's standalone booking page, clients can schedule appointments entirely online. The website is ready to use after filling in the needed information about your business, and though not extensive enough according to some user comments, it has features that are customizable according to your brand. You can also integrate their "book now" button into your business website or use their Facebook widget to make booking easier and more accessible for clients. 
Customer Management 
On Reservio's webpage, it is stated that the software gives users a clear overview  about their clients and abilities to take notes about them, find needed client information, flag no-shows, assign them passes, and import/export client data. These are useful features, but it is hard to see in detail how these functions operate. They do not offer CRM, so their software may be more suitable for businesses that do not need in-depth CRM opportunities but are looking for a general overview of customer activity.
Smart Assistant
Reservio software includes a smart assistant that enables further planning and data analysis. Here is a list of what this assistant can do for you:
Send reminders to clients

Analyze statistics and get reports about staff, appointments, and clients

Use role-based permissions

Plan employee shifts and create plans for each staff member 

Assign passes and royalty bonuses
Reservio offers both a 14-day free trial and a free plan. They have four plans that vary in price depending on both their features and the subscription type. They have six-month, one-year, and two-year subscriptions, and you can see the pricing of the one-year subscription plans above.
User reviews on sites like Capterra, G2, GetApp, and Sourceforge state that Reservio has a reasonable price, and most users have positive comments about its price-performance ratio. You can click here to view their plans in detail and see the different subscription models they have to offer.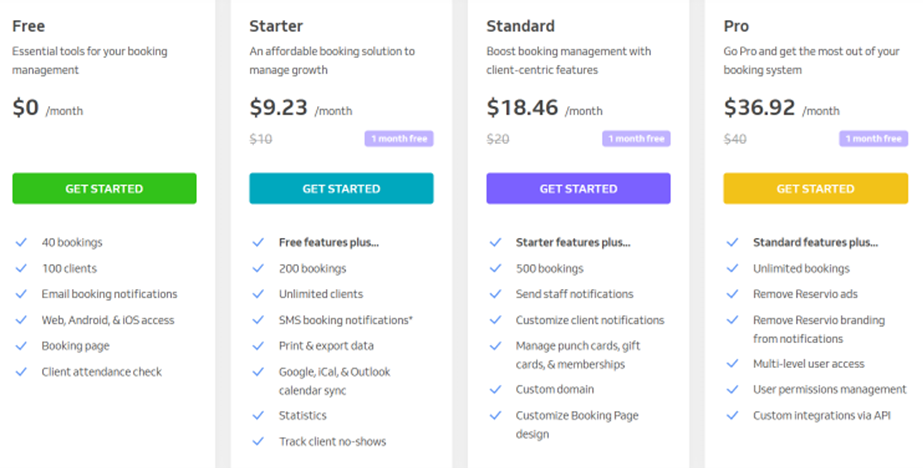 Reservio has an overall star rating of 4,6/5 on Capterrra. According to user comments, it is a useful software thanks to its ease of use and helpful customer support. It is safe to say that users are content with Reservio, but some state that they would like to be able to customize it more to fit their specific needs.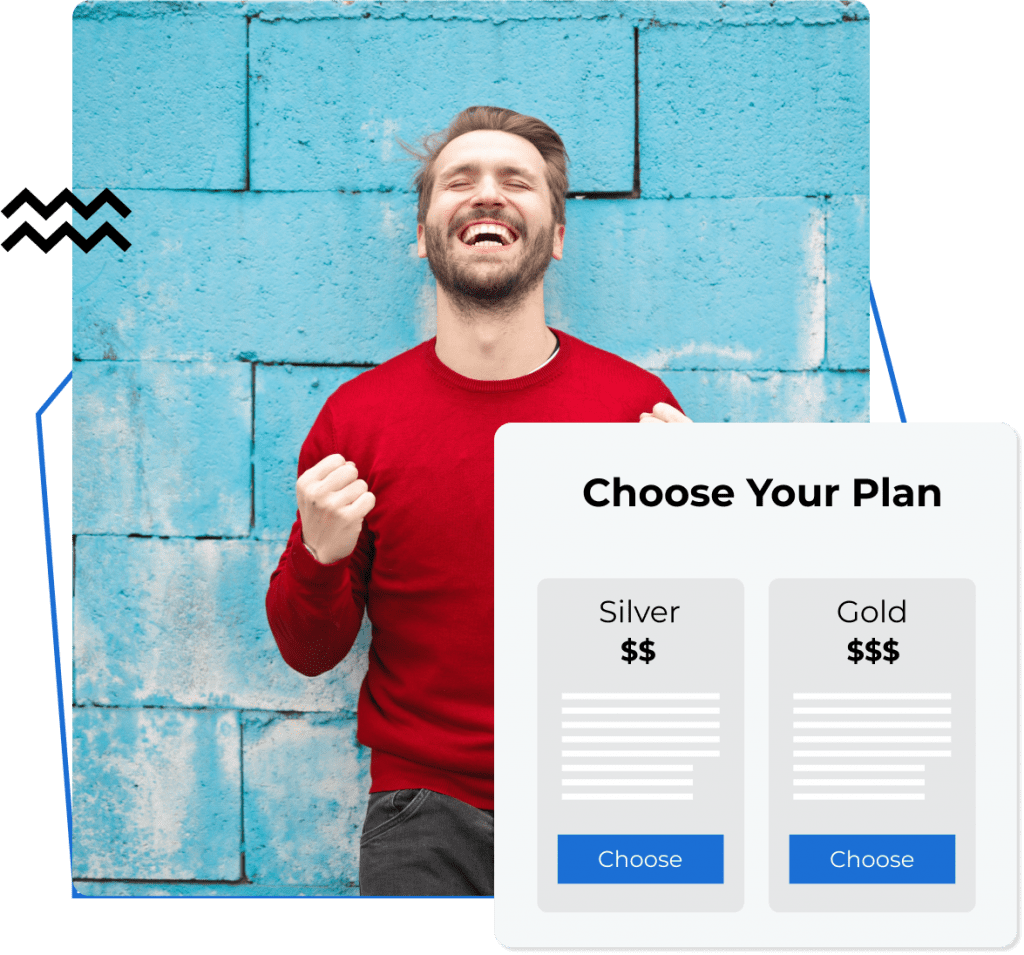 RECURRING OR ONE-TIME ONLINE PAYMENTS
Your clients can easily make payments without having to leave the platform. Whether your business operates with subscription-style payments or one-time purchases, it is very simple to implement invoicing and accept payments on Raklet. When you collect payments, we send weekly payouts to your bank account. You can view all the payment details, export them, save the invoice as PDF and print it. Raklet supports payment gateways like Stripe, PayPal and Authorize.net, which makes accepting payments more convenient than ever.
After launching your Raklet account, all you need to do is import member data and you're ready to connect. You can let clients create their accounts with custom membership forms that can be used to collect any data you may need. You have full control over your Raklet network, and you can let clients customize their profiles, connect through direct messaging, or join discussion forums to always stay in touch. Share media and notify your clients through this platform to increase engagement and reach people with no hassle. Raklet also has a mobile app that allows you to reach clients whenever you want with the added ease of mobile communication.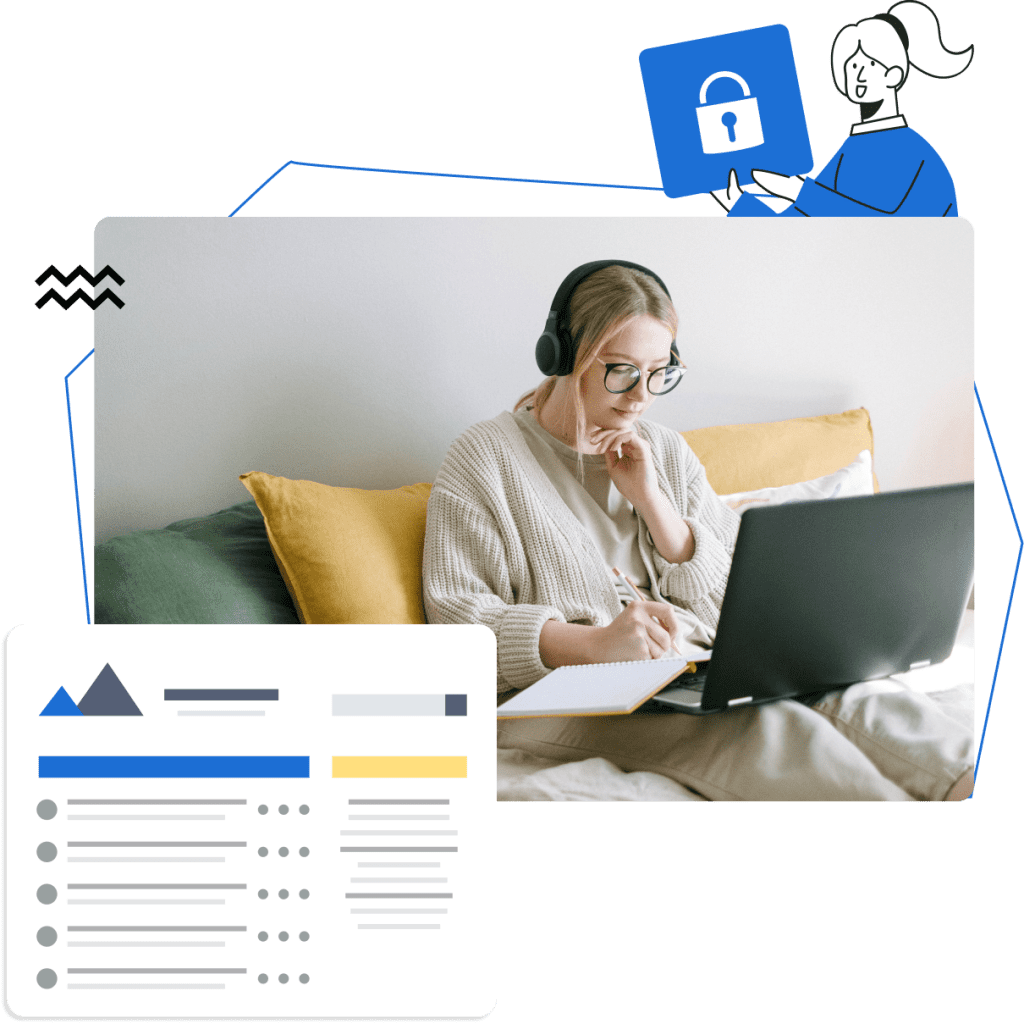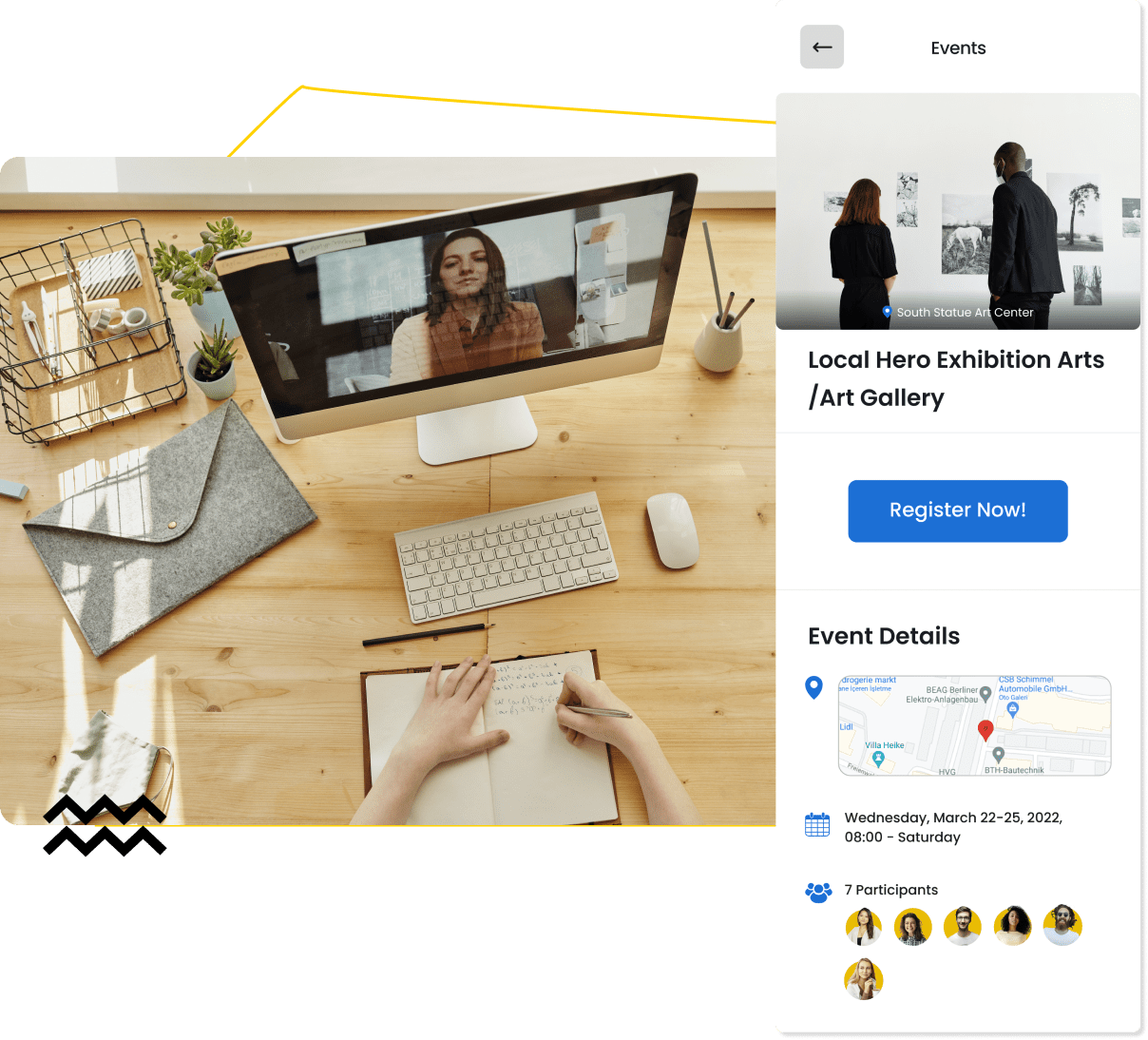 Raklet also offers businesses the opportunity to hold ticketed events. These events can be in-person or online, paid or free. Holding exclusive events not only gives you an alternative way to financially support your business, but it also improves client engagement. You can start by simply creating an event using our customizable templates, and clients who have purchased tickets for the event can use the QR code on their ticket to check in using the app. Raklet app has a QR code scanner which business owners can use to scan tickets. Scanned members are then kept on your database so you can track client activity for your future events and enterprises.
VARIOUS WAYS OF COMMUNICATION
You are never confined to in-site communication with Raklet. Send emails, SMS, reminders and even personalized thank you notes using Raklet's CRM. These features can be automated to remind clients of their recurring or one-time payments, send bulk messages, personal reminders and more.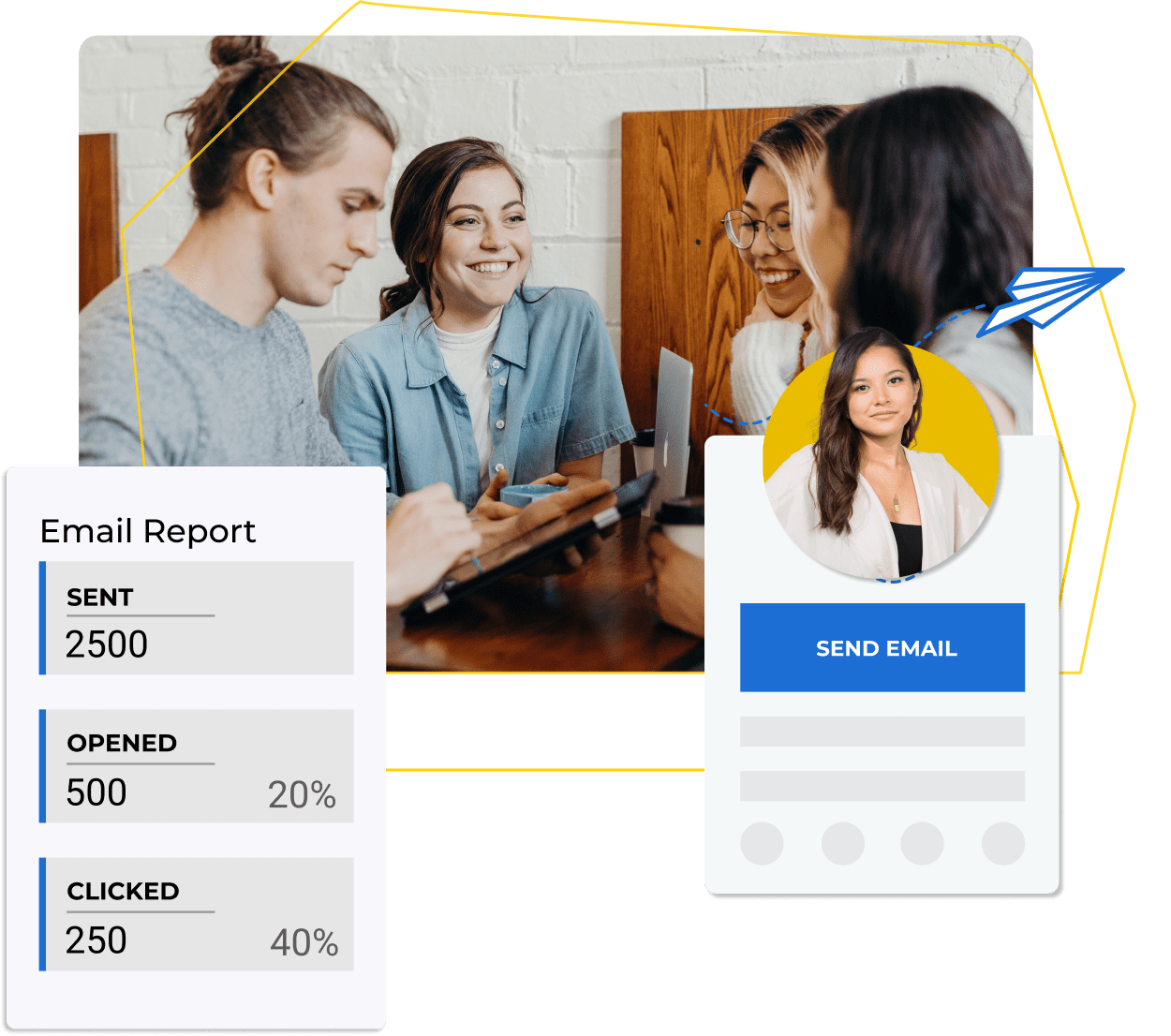 Alongside a forever-free plan, Raklet offers various plans starting from $49/month. With our transparent pricing policy, there is no room for unpleasant surprises or unexpected payments.
We also offer free trials to let you test our paid features for free. To view our plans in detail, check out our transparent pricing page here and decide on the best plan for your business. You can always schedule a demo to get in touch with our specialists and ask any questions you might have.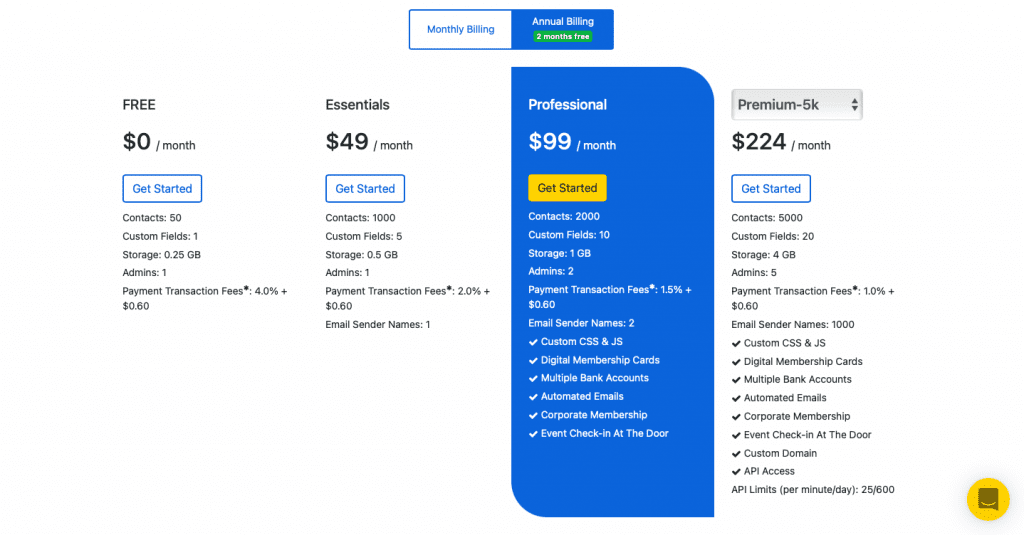 Raklet has an overall star rating of 4.8/5 on Capterra, one of the leading review platforms. As reflected on this rating, Raklet users are quite content with what the software has to offer, and many comments express that they are most happy with its quick and helpful customer service along with  providing an affordable price point.
To read more reviews on us, you can check out Raklet on Capterra, G2, SourceForge and GetApp.

How is Raklet better than Reservio?
You can see the comparison below:
Free or starts from $49/mo
free or starts from $8,89/mo
Don't listen to us, listen to what our clients say

Good membership software! I really liked the support responsiveness. They are on the ball, listen to your comments and try to integrate if the comment can bring value to their product.
Powerful event management software! Raklet's web and mobile apps makes it really easy for us. We create tickets for public and members-only, offer coupons to promote our events and check-in guests onsite.
I am satisfied. We manage the administration and communication of our associations thousands of members. Support team is really kind and help us solve problems quickly through chat or video call. We sell tickets and also crowdfund on the platform.
We publish digital cards for our members on Raklet. They can benefit from the perks simply by using mobile app or adding their cards to mobile wallets. Highly recommended.
As we were about to spend thousands to develop membership software, we discovered Raklet and saved. Raklet has a lean and well thought architecture that provides you the most important features you need for membership management. It looks familiar from day 1, easy to use without extensive training.
Looking for other event software alternatives?
Create your account.
It's free for as long as you need.
Start for free & upgrade only if you need. Card not required.