Eventbrite Alternatives, Pricing, Reviews & Ratings
Are you looking for an Eventbrite alternative ? Check out Raklet, a highly customizable event management software for all your needs.
Organizing events and event management through online measures is a tedious process. Event organizers can face many different challenges. Creating the event page (both for online and in-person events), advertising it to potential attendees and pre-existing members, managing registrations, and handling ticket sales are all difficult tasks to complete. An all-in-one event management platform like Raklet is essential for this process. One of the well-known online event management software options out there is Eventbrite. They are a San Francisco-based event managing and ticketing platform that was founded in 2006. They allow for organizers to create and manage free and paid events, as well as feature said events on their listings hub. Though they are a popular choice, that certainly doesn't mean that they are the best one available. Read further to see what they offer, what they lack, and how they compare to Raklet.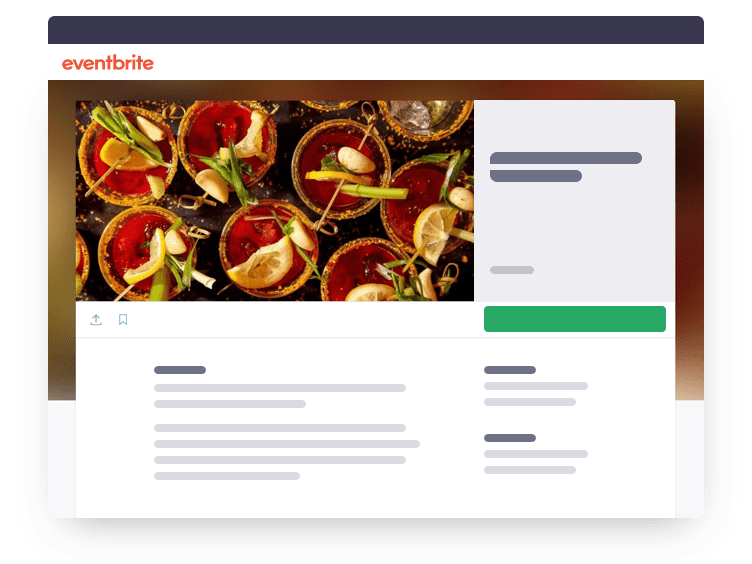 Eventbrite is currently among the most popular event management platforms. They feature events like seminars, concerts, festivals, workshops, and even online classes. On the platform, organizers can create comprehensive pages for their events, which they can either choose from set templates or customize themselves. Their integrations also allow them to collect donations, which make them a good choice for non-profits.
Eventbrite has many features and integrations that make it so popular. Some of these, such as virtual event integrations and online ticket payment options, are common features among almost all event management softwares.
What is Eventbrite's strongest suit, however, is its vast marketing tools. They have what is called an "Attendee Marketplace" where people can look through all listed events on Eventbrite and choose which of them they would like to attend. Browsers can filter through these options by location or event category. Reaching people that are not just your pre-existing members increases accessibility and expands the outreach of your organization. This feature is the number one reason why many customers choose to work with Eventbrite.
Besides their Marketplace feature, there are even more marketing tools. Managers can create customized emails and newsletters, send invitations, share paid ads about your events and campaigns on Facebook and Instagram, and build tracking links to monitor your traffic. These are all important tools to grow your events and attract more members/attendees, which is the main focus of Eventbrite as a service.
Another useful feature of Eventbrite is their free analytics reports. Every marketing option listed above generates certain data, so that organizers can see how much traffic they get from what type of promotion.
Most event management softwares require a monthly fee for full access to such data. But Eventbrite doesn't do that; in fact, all information and insights are easily accessible through their platform. They offer an app called "Eventbrite Organizer" for managers and organizers to easily track statistics regarding their event. For organizations that regularly create events and manage attendance/tickets, this is a great element.
Eventbrite's pricing is through a ticket fee system: They get a certain cut from every sold ticket to your event. These fees are non-refundable even when a ticket sale is refunded. There are no fees if your tickets are free.
They offer three package tiers with different ticketing fee taxes. The taxing percentage is stated to vary depending on your country.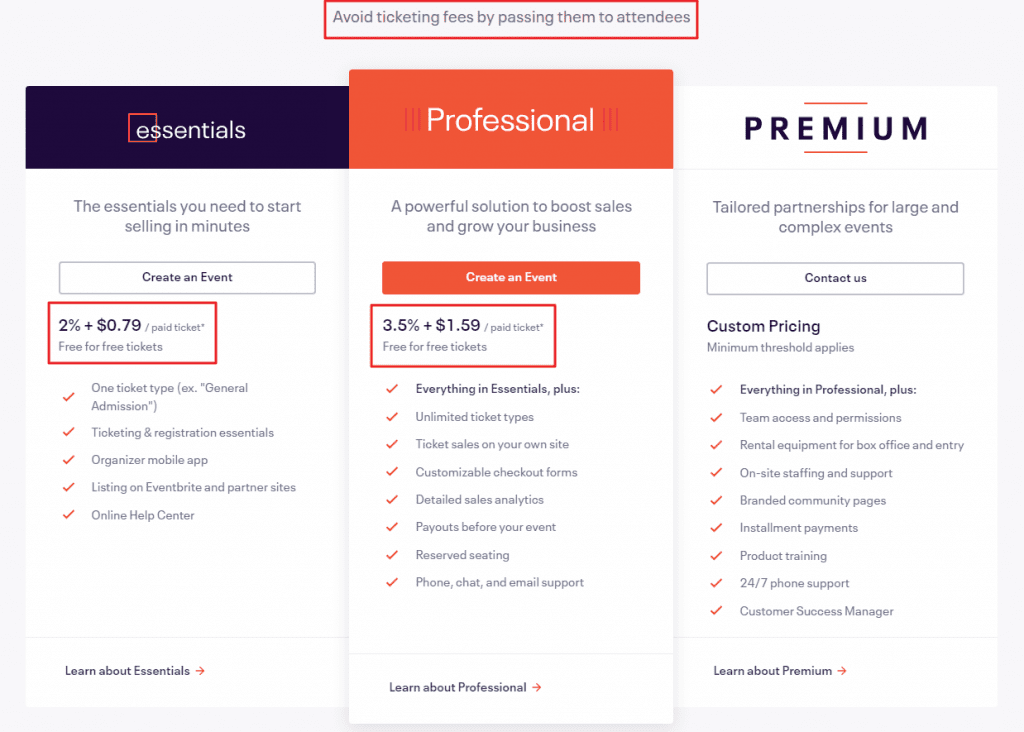 Their more limited and basic plan, Essentials, is 2% + $0.79 per paid ticket. For example, if you set your ticket prices at $20, your attendees will need to pay $21.72. Their Professional package is 3.5% + $1.59/paid ticket, which brings it up to $22.85 in total. The fees for their Premium package vary, as it is customized to your organization's requirements.
Eventbrite's fees are not extremely affordable –especially if you have higher attendance prices for your event. Many users online have complained about their high ticketing fees and lack of an extensive refund policy. Some have shared that the refund process was slow and tedious. There are reports of difficulties with customer service during payout as well.
Eventbrite has received good ratings on platforms such as Capterra, GetApp, and G2. Most of the reviewers reportedly like using the software, but some have had difficulty with customer service or have found it difficult to use. There are several negative comments about their high pricing. Lack of customizations options is also among the common points that have come up.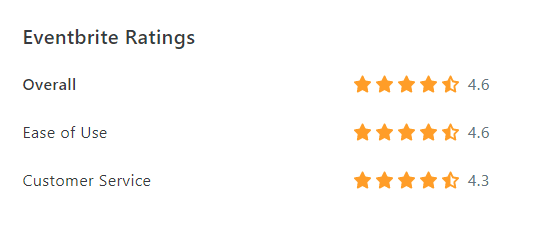 Raklet is an all-in-one community engagement platform based in San Francisco. As an extensive Eventbrite alternative, Raklet can do everything you need for event management and more. We work with organizations from all over the world in many different ways. You can use our platform for event management, but also for managing your alumni organization, non-profit, club, and even your church. As long as you have (or want to build) a community, we are ready for you.
Let's have a look some among our broad selection of features: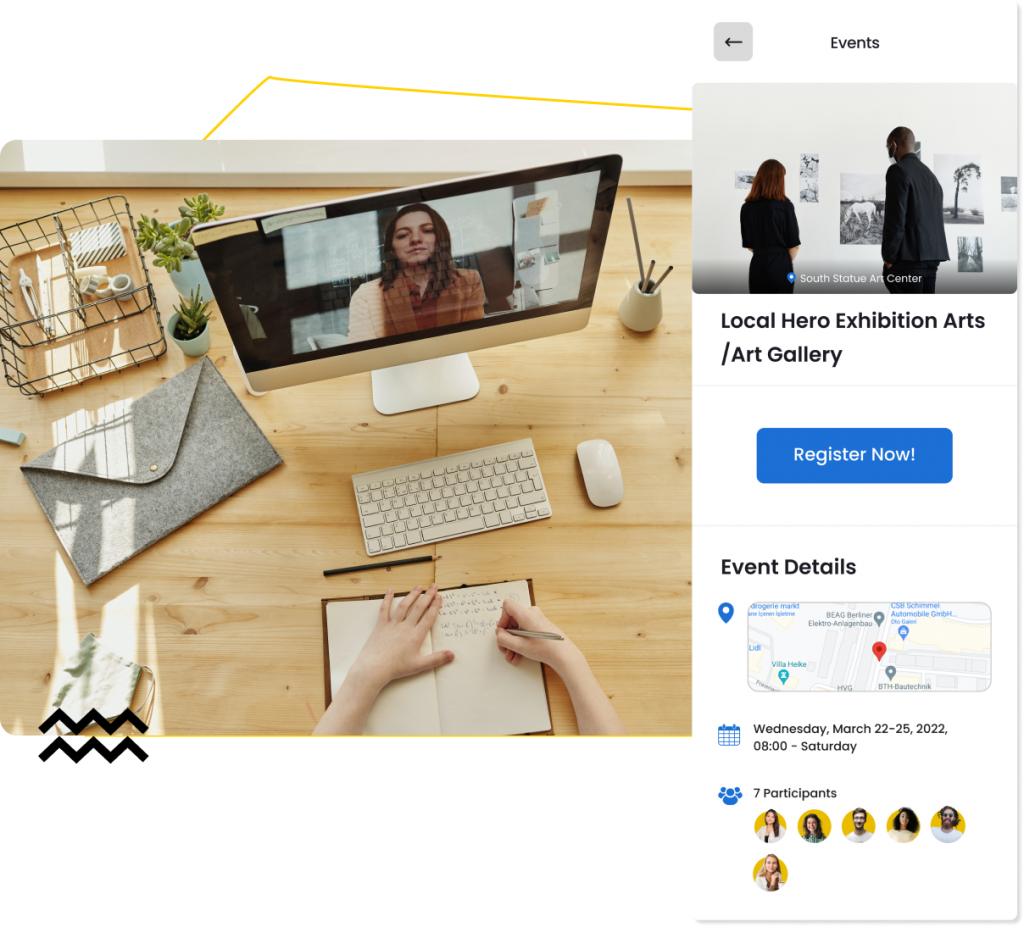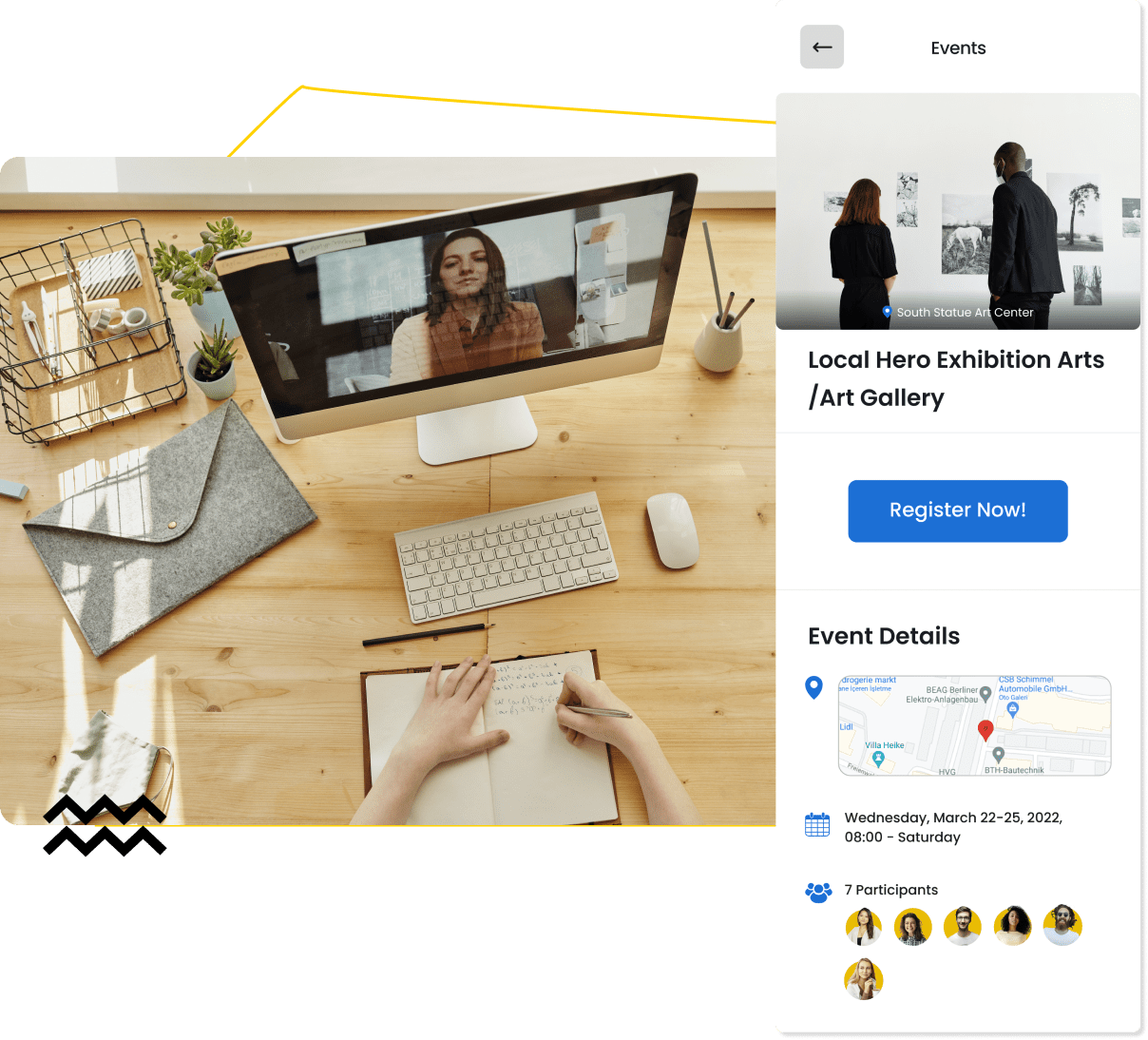 Raklet is a great software for event management. You can create individual pages for all your events without issue. These can be for virtual or in-person events: Classes, seminars, concerts, or many more. For your online events, our Zoom integration allows you to smoothly manage participation and organization as well.
On your custom Raklet platform, all your members or even non-members can view these events and sign up. Contacts-only or public events will help you adjust everything to your liking. You can also customize these event pages however you want with our user-friendly interface and easy-to-use design options. Everything is just a few clicks away!
You might choose to ticket your event sign-up process, for a price or for free. This will help you track attendance and interest. With Raklet, you can easily create tickets and manage the entire process. Tickets can be made open to everyone who enters the site, or just to your members –however you wish. You can even have guests check-in at the door if you are having an in-person event.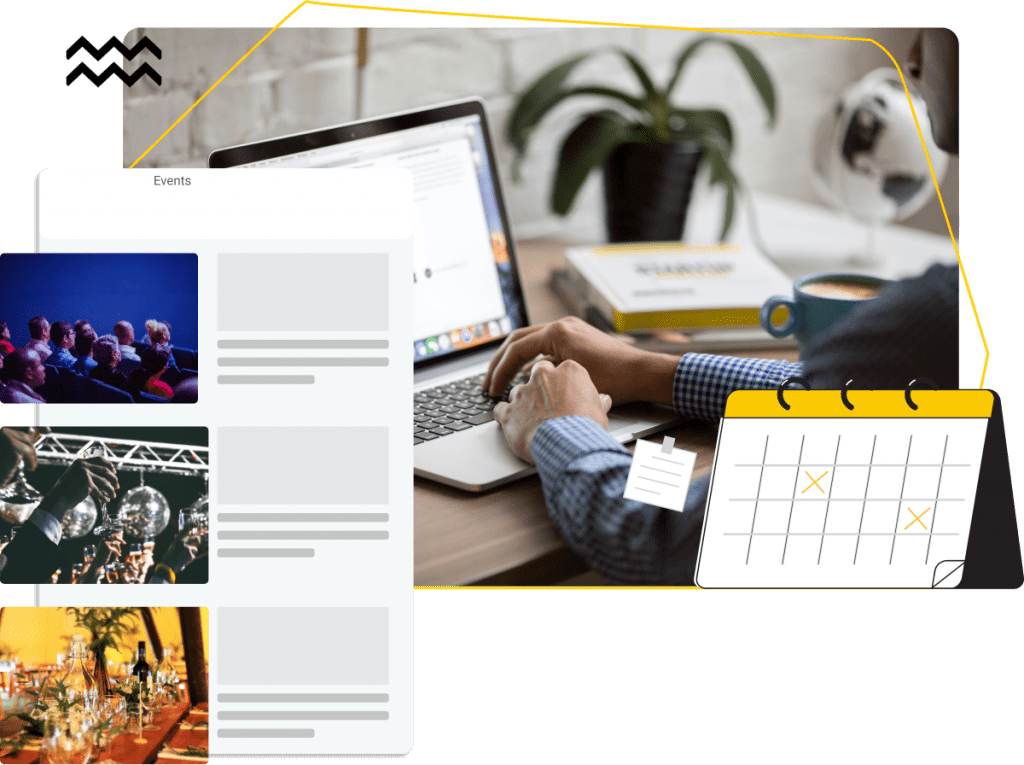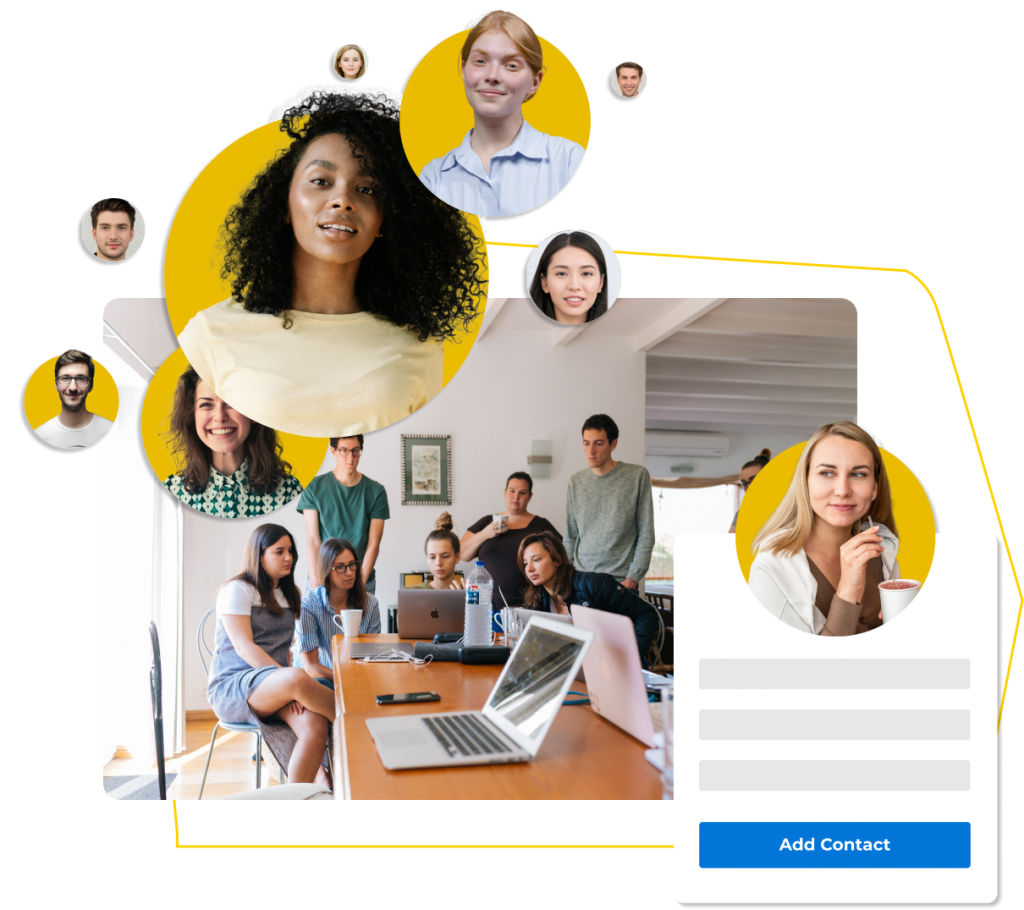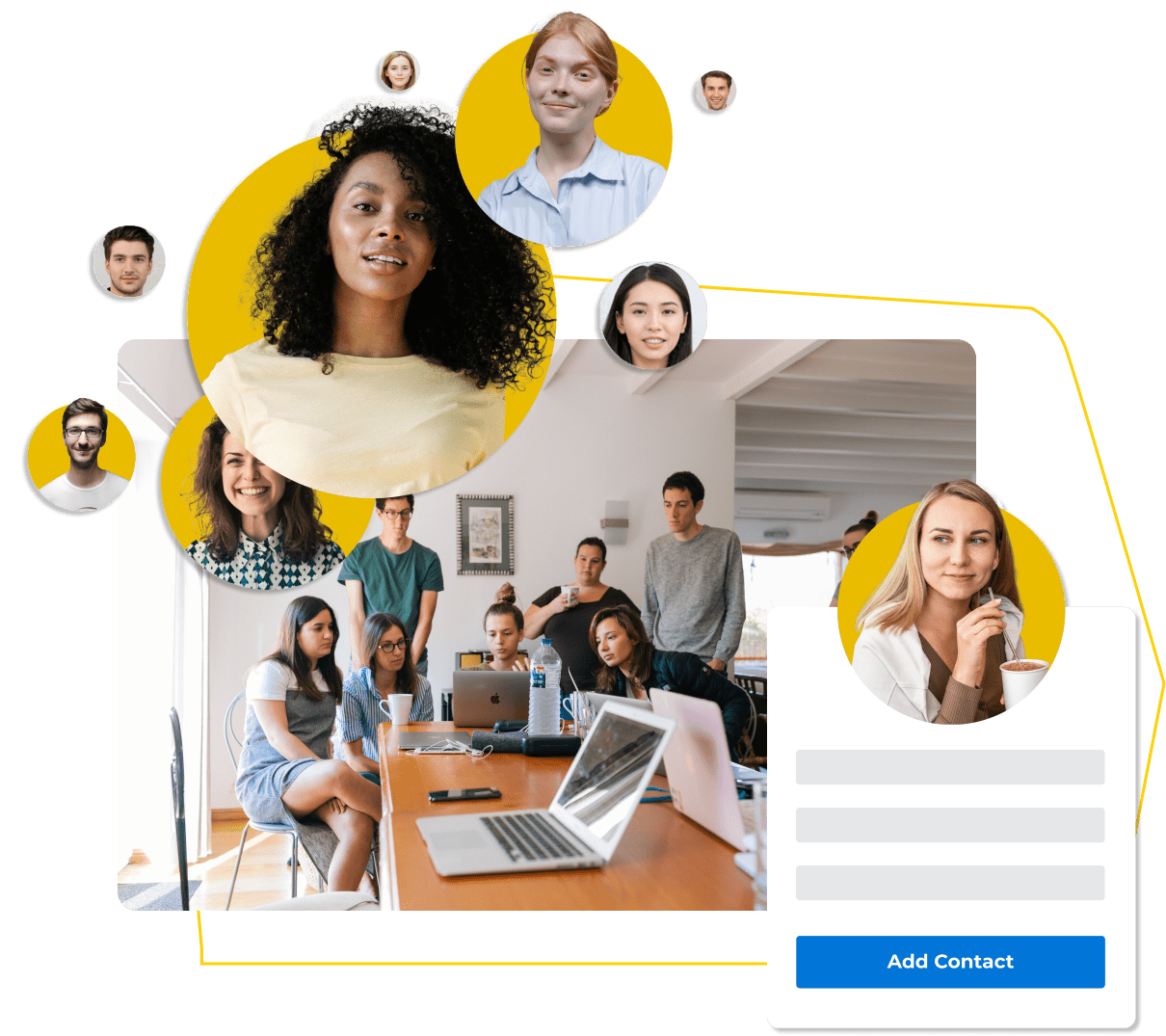 Raklet has so much more to offer besides its event management properties. Among our biggest assets is our membership platform. Admins can create custom membership forms, manage admissions, easily store and export member information (no information is shared with third-party apps!), send automated emails and SMS messages, and do many other things through Raklet. Digital membership cards with QR codes can be created for check-ins as well. Members can communicate with each other through private messages or discussion boards. This engagement is important for membership-based organizations.
Our platform offers live support chat and in-house software engineers so we can attend to your needs 24/7. Customer happiness is among our highest priorities, and one we believe is the pillar of a successfully-run business. Our 100% remote team is always ready to help or answer questions via email or chat, so don't hesitate to reach out. You can also visit our Help Center for more information you might need.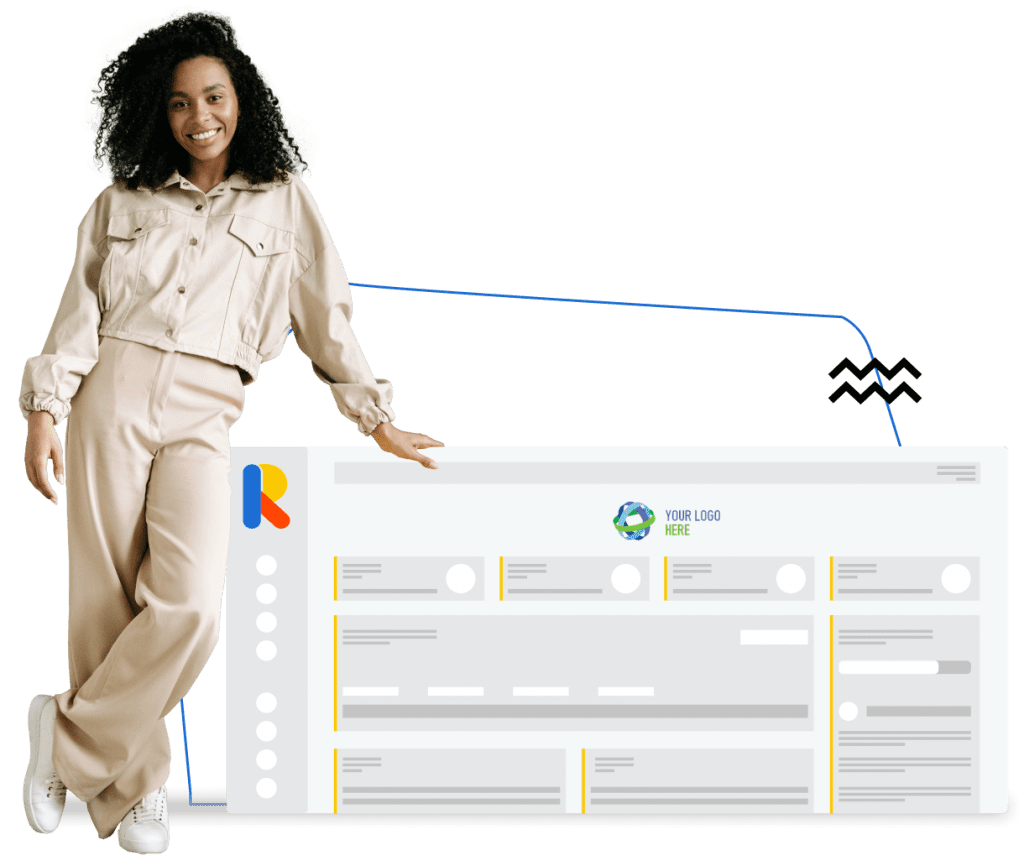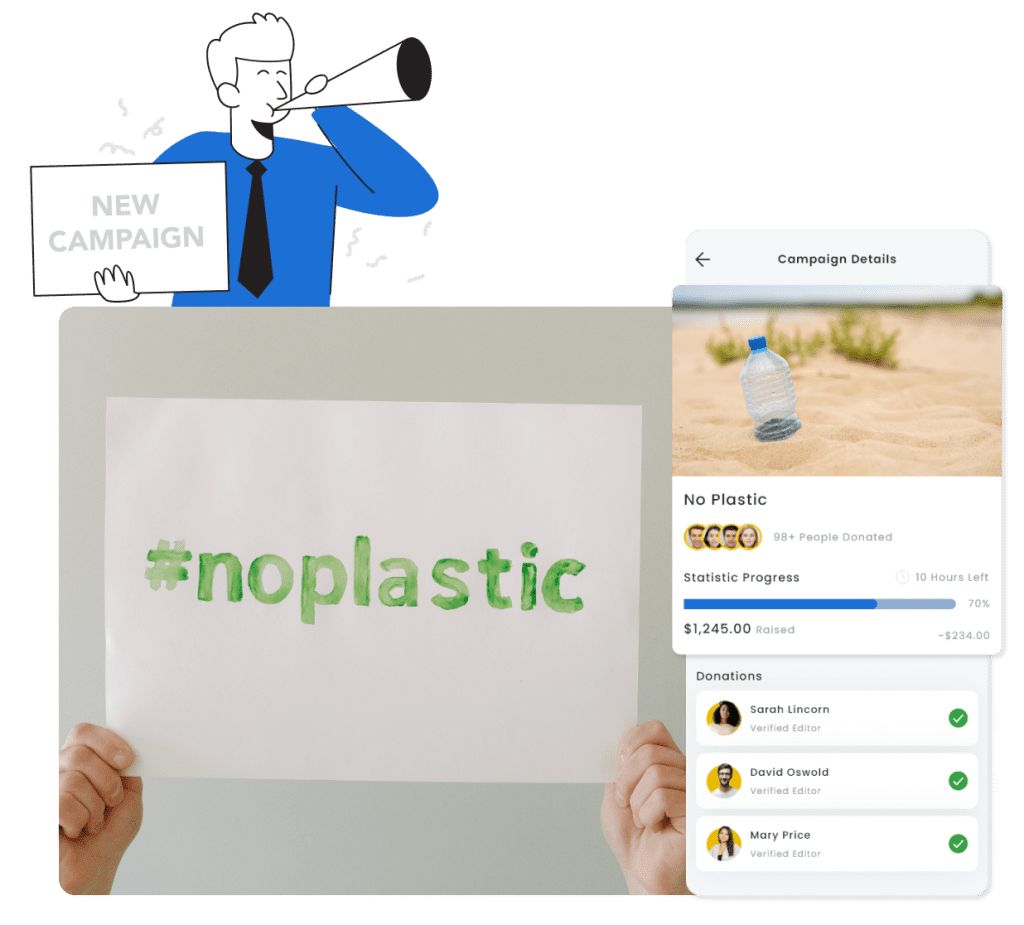 Nonprofits can create specific fundraising events for their organization, and easily collect donations through Raklet. This is one of the key qualities that make nonprofits choose us as their preferred platform.
When compared to Eventbrite, Raklet is a cheaper alternative that offers more as a platform. Our ticketing fees are lower than Eventbrite, with a smoother process. We also offer a 50% discount for non-profits looking to use our services.
Our inclusive free plan is one of our strongest suits. You can use our free plan comfortably for up to 50 members while still enjoying our all-in-one capabilities. There are also free trials available for our paid packages, so you can try them out before deciding. Our freemium version is highly functional. Paired with our capabilities, the low cost is one of our biggest strengths.
Check out our pricing on our website to see which plan works best for you.
As you can see, Raklet is one of the highest-rated event and membership management softwares out there. The general overview of the commenters are pleased with the platform, especially regarding our extensive capabilities with such a low price. Our customers have noted that they especially like all the customization options, the importance given to being user friendly, and our significantly lower prices than industry competitors.

How is Raklet better than Eventbrite?
You can see the comparison below:
Free or starts from $49/mo
High percentage per ticket sold
In-Platform Private Messaging:
Always features Eventbrite
Don't listen to us, listen to what our clients say

Good membership software! I really liked the support responsiveness. They are on the ball, listen to your comments and try to integrate if the comment can bring value to their product.
Powerful event management software! Raklet's web and mobile apps makes it really easy for us. We create tickets for public and members-only, offer coupons to promote our events and check-in guests onsite.
I am satisfied. We manage the administration and communication of our associations thousands of members. Support team is really kind and help us solve problems quickly through chat or video call. We sell tickets and also crowdfund on the platform.
We publish digital cards for our members on Raklet. They can benefit from the perks simply by using mobile app or adding their cards to mobile wallets. Highly recommended.
As we were about to spend thousands to develop membership software, we discovered Raklet and saved. Raklet has a lean and well thought architecture that provides you the most important features you need for membership management. It looks familiar from day 1, easy to use without extensive training.
Looking for other event software alternatives?
Create your account.
It's free for as long as you need.
Start for free & upgrade only if you need. Card not required.