Fonteva Alternatives, Pricing, Reviews & Ratings
Are you looking for an alternative to Fonteva for your Salesforce association management? Then check out Raklet, an all-in-one software for your memberships, events, and more.
Are you having trouble with your organizational management? Do you need a dedicated solution for your association management on Salesforce? Fonteva's products are really popular choices for all of these. See what Fonteva offers, explore if it's a good fit for you, and see how it compares to our all-in-one software Raklet.
Fonteva is a company that provides apps/software for Salesforce. They aim to provide targeted solutions for their customers that help them achieve their management goals, particularly focusing on association management tools.
Fonteva has six individual products designed to do different things. You can research them individually, and buy and combine different solutions according to what your organization needs. Since they're all native to Salesforce, they usually aim to connect them under an all-in-one umbrella, according to different organization types. Here are all of their features one by one:
Fonteva Membership: Fonteva Membership is a membership CRM product. They provide users with an online community to encourage member-to-member interactions, a comprehensive CRM with filterable qualities, and real-time data reports.
Fonteva Events: Fonteva Events is a tool to help your organization create, run, and manage both online and in-person events. Since it's directly integrated with Salesforce, you can access and create data reports about your customer base to create effective events. 
Fonteva eCommerce: Fonteva eCommerce provides its users with an online storefront through which you can sell your products. You can implement discount codes, create personalized pricing plans, and analyse real-time information about your customers through their CRM. 
Fonteva Communities: This is a specialized tool by Fonteva for community communication and collaboration efforts. You can create individual profiles, searchable directories, use messaging boards, and more. Again, all relevant data and information will be stored on your Salesforce platform. 
Fonteva Framework: Fonteva Framework is a product that's more on the technical side. It provides users with a developer framework with a built-in API library, educational help classes, and all the necessary configurations. It also allows you to integrate third-party systems and data into Salesforce.   
Fonteva Mobile: Fonteva As the name suggests, this is the branded mobile app provided by Fonteva (and powered by Guidebook). It's mainly designed to go along with its event feature. You can easily create your custom app with drag-and-drop features, and make your event management problem-free.   
Fonteva App Marketplace: Fonteva App Marketplace is a tool that allows you to integrate other apps into your SaaS platform. It's a great tool for customization, and it comes in separate packages designed to fit your needs.
Fonteva hasn't provided transparent pricing information about its products on the official website, or on their Capterra page. Since it's native to Salesforce, you obviously need a Salesforce account first to be able to use Fonteva, the price of which changes based on what type of organization you are. For example, if you're using the Enterprise plan, your monthly Salesforce fee starts from $150 USD per month/per user.
On the official Salesforce AppExchange platform, the product titled "Fonteva Membership" is claimed to be starting from $145 per user per month. Which can become quite costly on top of the Salesforce fee you'll already be paying, especially if you have multiple admins.
Currently, only two out of the six Fonteva products have ratings on Capterra, which is one of the most trustworthy software review platforms. These two are "Fonteva for Associations" with 4.7/5 stars, and "Fonteva Events" also with 4.7/5. 

It's clearly visible that most users of both software are overall content. However, keep in mind that not being able to see reviews for all of the products makes it hard to make a well-informed decision while making your software purchase. There are also still recurring complaints about the two options on the Capterra platform. Customers have complained about a long learning curve and difficulty of use, problems with 3rd party code integrations, frequent bugs, etc.
Our software Raklet is a cloud platform that can easily be used if you're looking for an all-in-one solution. It's a perfect fit for your membership and event management needs, and more. Say goodbye to different solutions for each task, and use our robust management software to handle all your needs.
Raklet's extensive features and powerful integrations can help you run your business however you want. We have everything you need to help your organization grow. Let's explore only some of these features together: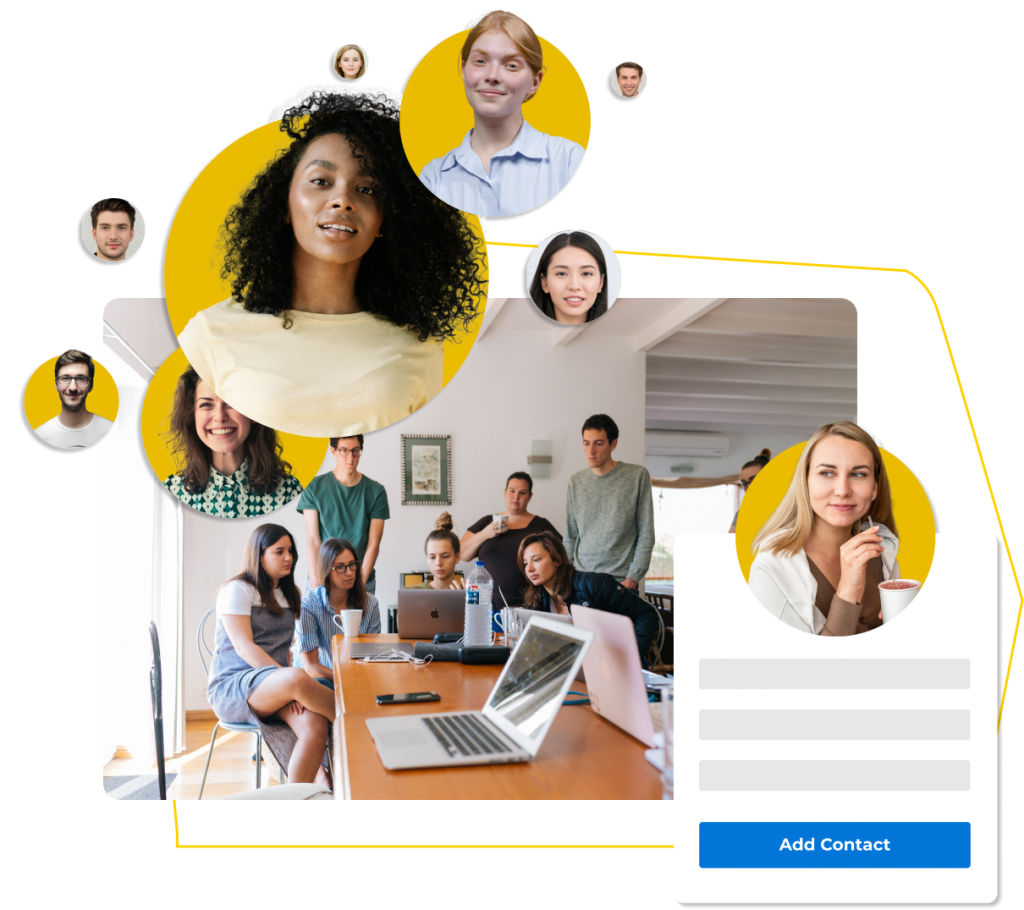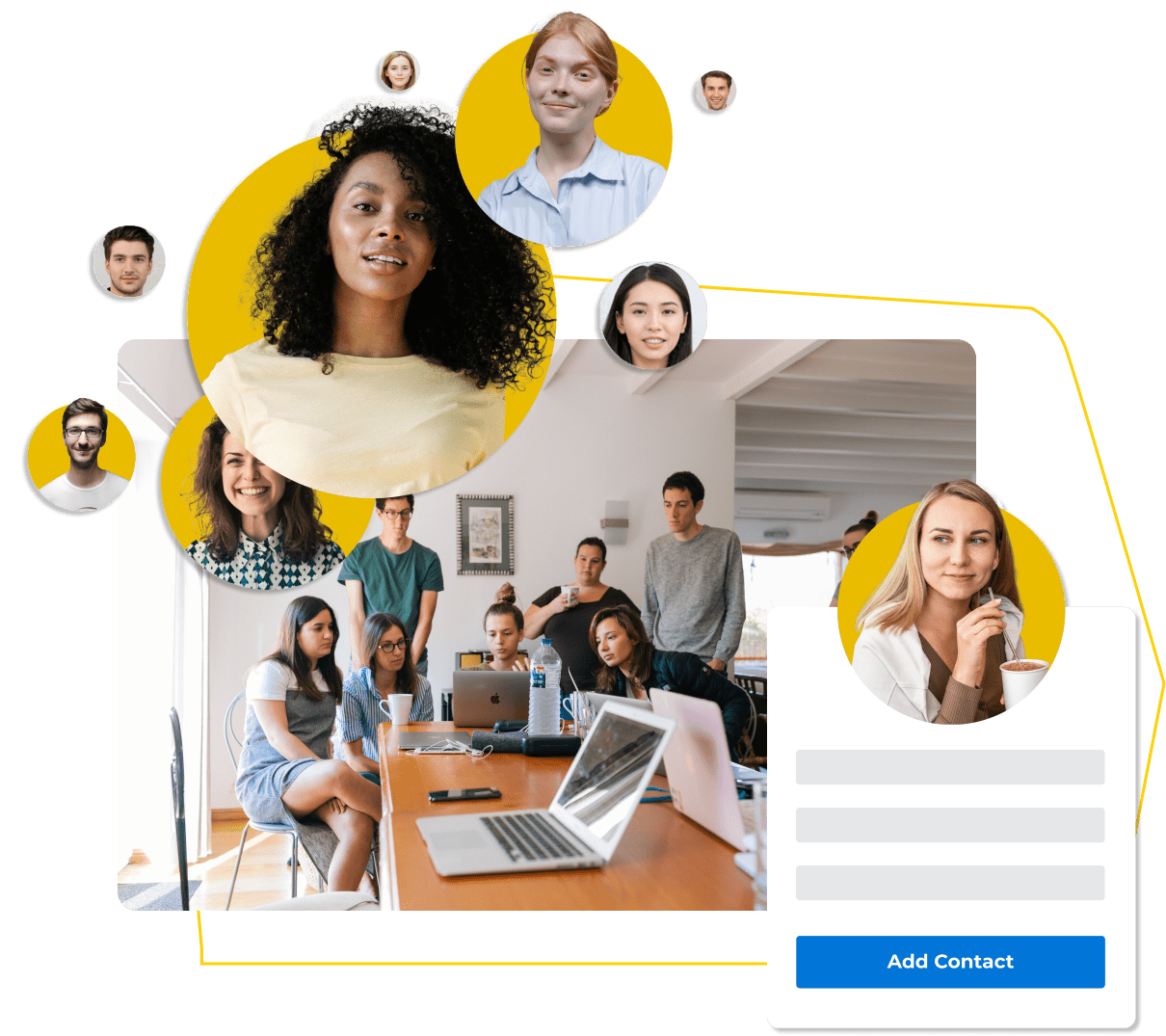 CRM and MEMBER DIRECTORY:
Running a membership organization has never been easier! Thanks to Raklet's powerful CRM built within the platform, you can create custom member profiles, collect and export data, separate members into groups, and analyze their information: all from one place. 
Engaging your community is necessary, and creating targeted events is a great way to do so. Raklet allows you to create unlimited online or in-person events, integrate with Zoom for video calls, sell tiered tickets and collect payments, track member attendance, and more. Also, with our branded mobile app, you can check-in members at the door for a swift and problem-free registration process.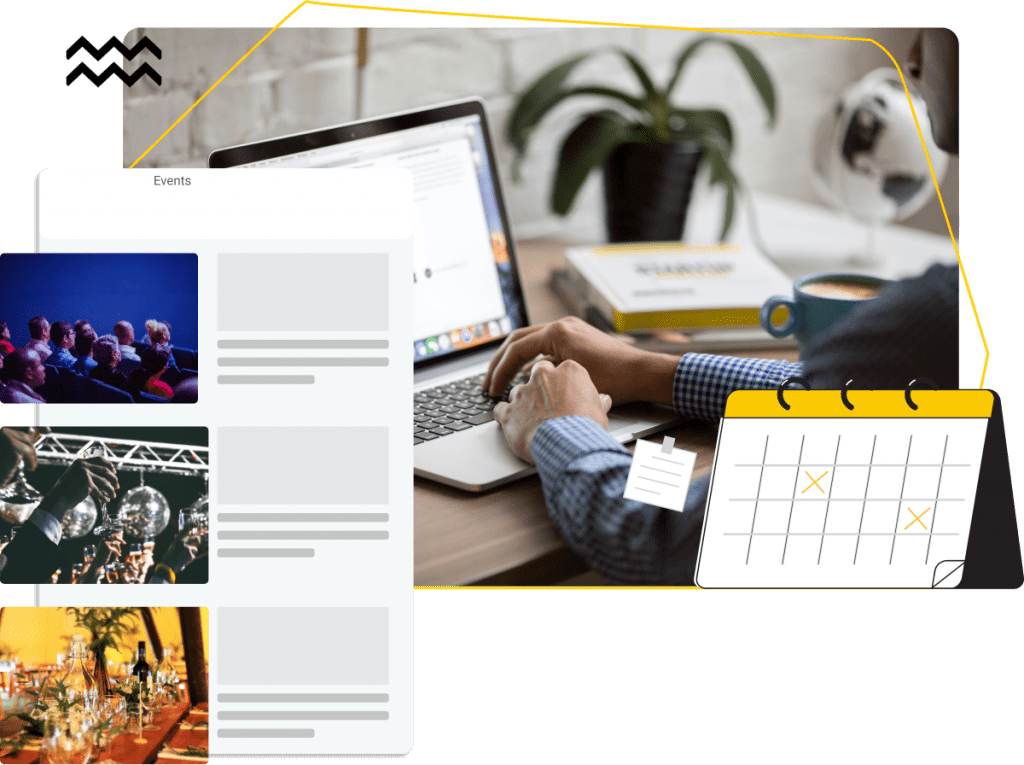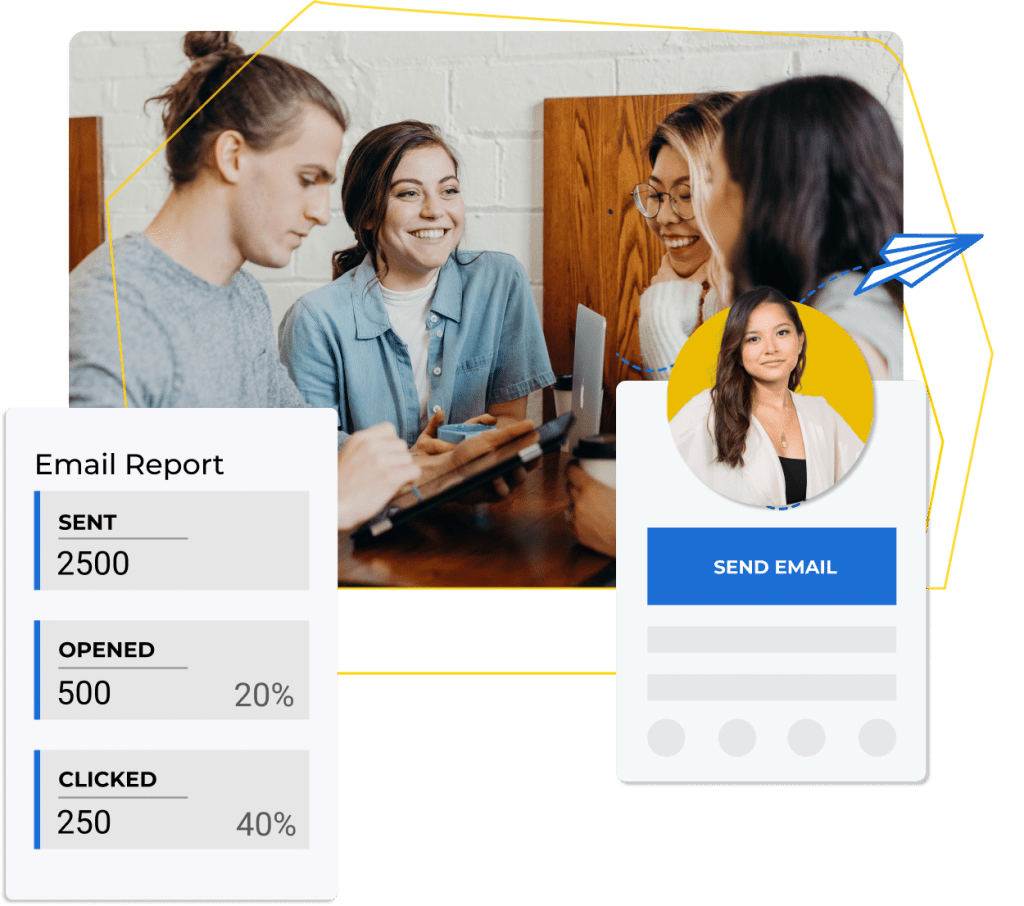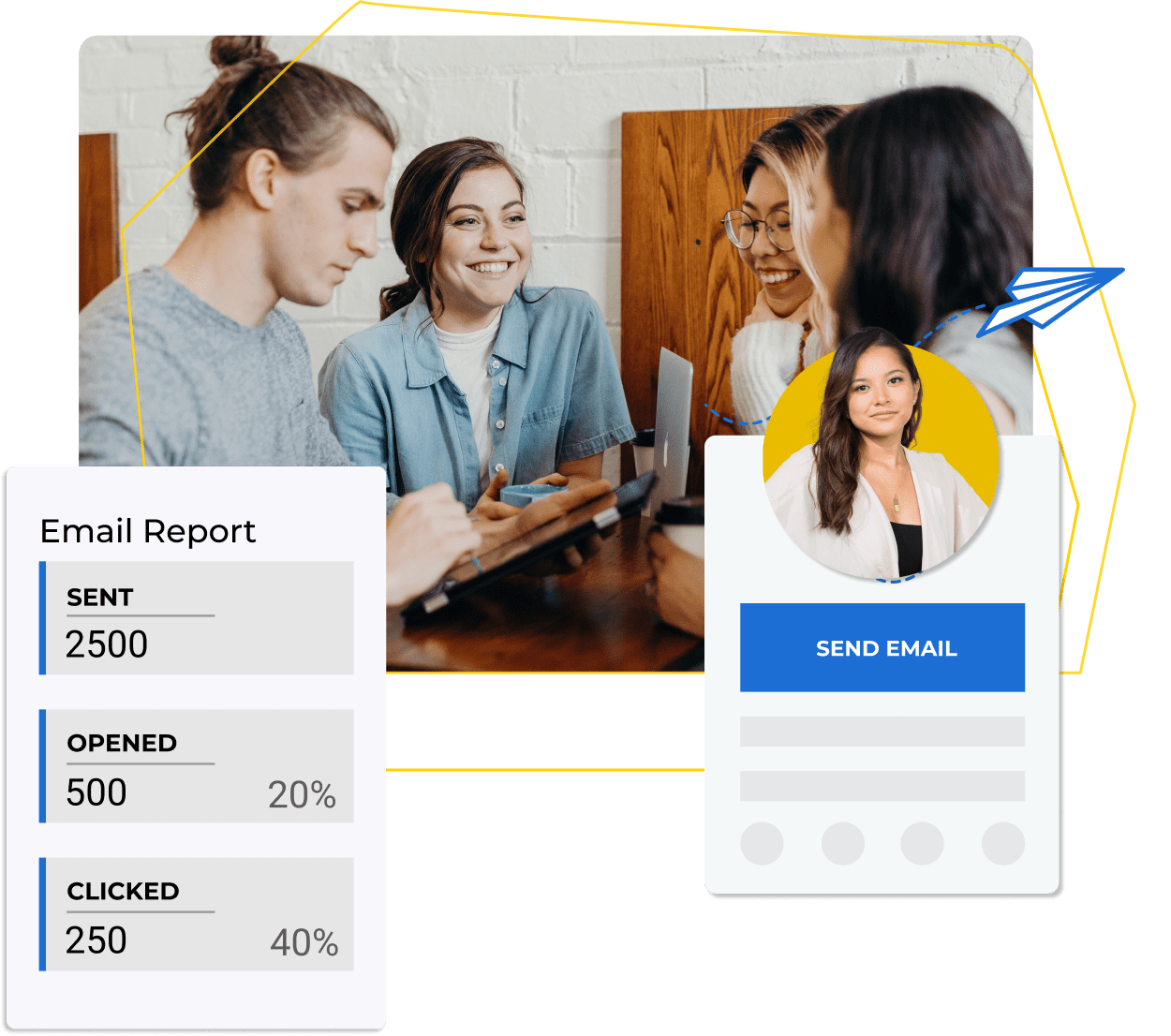 EMAIL, SMS, and NEWSLETTERS
We know how important it is for creators to keep their community updated. That's why we made Raklet help you send mass emails, text messages/SMS, and subscription-based newsletters to your members. You can automate thank you emails, payment reminders, and check-ins. You can also track data and measure your growth progress. 
Interact through topic or group-based discussion boards, engage with likes and comments, and share ideas. On our platform, your members can communicate with each other as well — not just with you. We also offer a private messaging feature for maximum involvement.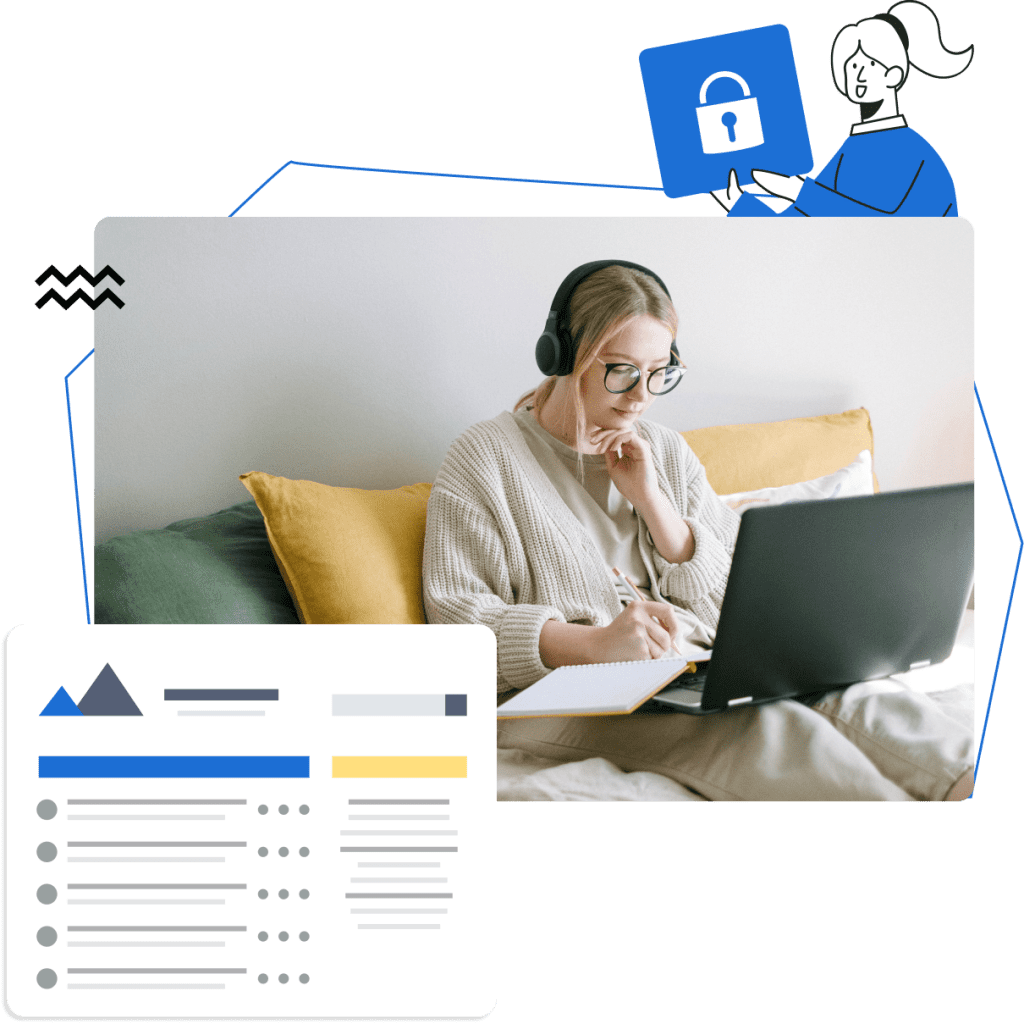 Unlike Fonteva, we at Raklet offer a free plan for up to 50 members. You can try out our platform before upgrading, or stay on our free plan forever. Our free trials are also longer and we send reminder emails before they run out, so you won't have to worry about trying out our platform.
We offer three differently priced plans for Raklet: Essentials, Professional, and Premium. These start at $49/mo. Our pricing is transparent, and we promise there won't be any surprise additional fees or billings.
Check out our pricing on our website to see which plan works best for you.

How is Raklet better than Fonteva?
You can see the comparison below:
Free, or starts from $49/mo
 $145+/mo + the Salesforce fee 
60 days on annual billing
Don't listen to us, listen to what our clients say

Good membership software! I really liked the support responsiveness. They are on the ball, listen to your comments and try to integrate if the comment can bring value to their product.
Powerful event management software! Raklet's web and mobile apps makes it really easy for us. We create tickets for public and members-only, offer coupons to promote our events and check-in guests onsite.
I am satisfied. We manage the administration and communication of our associations thousands of members. Support team is really kind and help us solve problems quickly through chat or video call. We sell tickets and also crowdfund on the platform.
We publish digital cards for our members on Raklet. They can benefit from the perks simply by using mobile app or adding their cards to mobile wallets. Highly recommended.
As we were about to spend thousands to develop membership software, we discovered Raklet and saved. Raklet has a lean and well thought architecture that provides you the most important features you need for membership management. It looks familiar from day 1, easy to use without extensive training.
Looking for other association software alternatives?
Create your account.
It's free for as long as you need.
Start for free & upgrade only if you need. Card not required.