InSided Alternative: Raklet
If you are in search of an inSided alternative, Raklet is here for you. Check out an all-in-one solution, Raklet, to automate your processes and improve your team's efficiency.
Managing your customer and member relations manually or using multiple platforms for different management tasks can be incredibly time-consuming. You may find yourself looking for easier solutions, so in this article, we are exploring some of inSided's features, checking out its reviews and comparing them with Raklet to help you choose the best solution for yourself.

InSided is a community platform founded in 2010 that offers solutions built specifically for B2B SaaS and subscription-based companies. InSided's aim is to improve digital customer engagement and make the job of your digital customer team much easier. 
With its various services, InSided facilitates customer management, decreases customer questions, and improves customer self-service to improve your business's productivity. InSided is a good choice, but it's surely not the only one. So now, let's see what inSided offers and what it lacks to compare it with Raklet.

Community platform
InSided provides you a branded community platform that you can use to increase customer engagement and supply your customers with self-service abilities. You can customize this platform and create the ideal setup for your community.
Knowledge base
With this knowledge base, inSided allows you to present your help content while also assisting your customers to find answers to each other's questions. Smart research and SEO-ready content will help customers to find solutions while its various tools for moderation, article publishing and monitoring make it easier to manage your knowledge content.
In-app embeddable
InSided has an embeddable widget that you can display across your website or have within your software app's back-end environment. This embeddable is not only very easy to install, but it ensures the integration of your platforms with inSided in a simple way, too.
Product feedback & ideation
With inSided, you can collect all your feedback in a centralized feedback hub. With the control of this feedback hub in your hands, you will be able to structure, merge or filter this feedback to improve your business efficiently. As a plus, advanced gamification like badges or leaderboards will encourage ideation and feedback from your customers.
Product communication
Share your updates and new advancements in one place to keep your customers engaged. Sharing your release notes on a concise and organized page is a great way to give users a clear idea of your improvements.
InSided does not provide pricing information on their website, but they encourage each of their customers to get a personalized quote. Here you can find their pricing page to get a better idea of how this system works.
According to SourceForge, their pricing starts from 900$/mo, and most users on sites like Capterra, G2 and SourceForge express that this is a relatively high price point compared to its competitors. InSided does not have a free plan either, but it offers a free trial.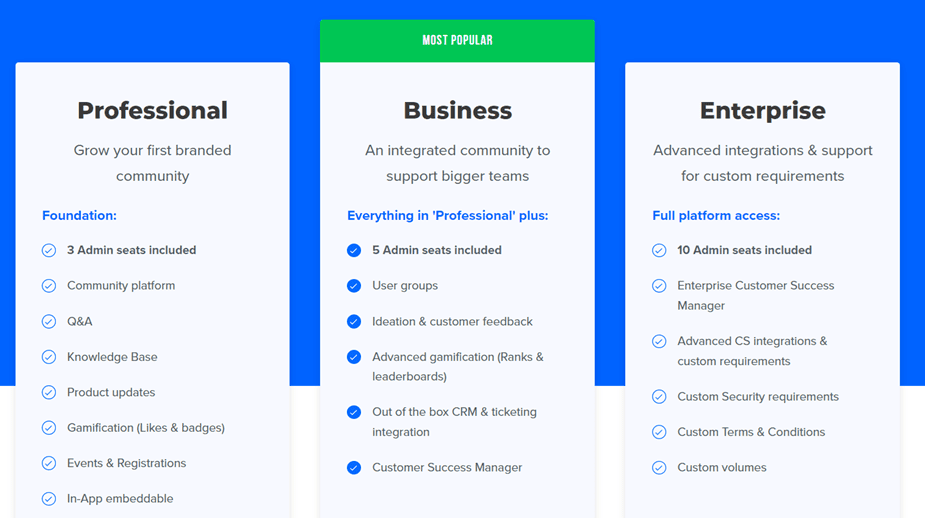 InSided mostly has positive reviews on sites like Capterra, SourceForge and G2, but two common complaints are that most inSided features are not customizable enough, and that it's relatively expensive.
InSided has an overall rating of 4.1 stars on Capterra. This is a rather good rating, though it is possible to find many alternatives with better ratings and a lower price point.
Here is a list of inSided's pros and cons according to its reviews:
Raklet is an all-in-one platform that is an affordable but multifaceted alternative to its competitors. With our various offers including a free plan, we are here to make sure that you get the best solution for your business 
Some features that set Raklet apart are its endless customization options, branded mobile application and live support chat. It is very simple to monetize and stay in contact with your audience using Raklet's highly customizable features. To learn more about our features and ask us any questions you might have, you can always schedule a demo .
Let's take a look at some of Raklet's features: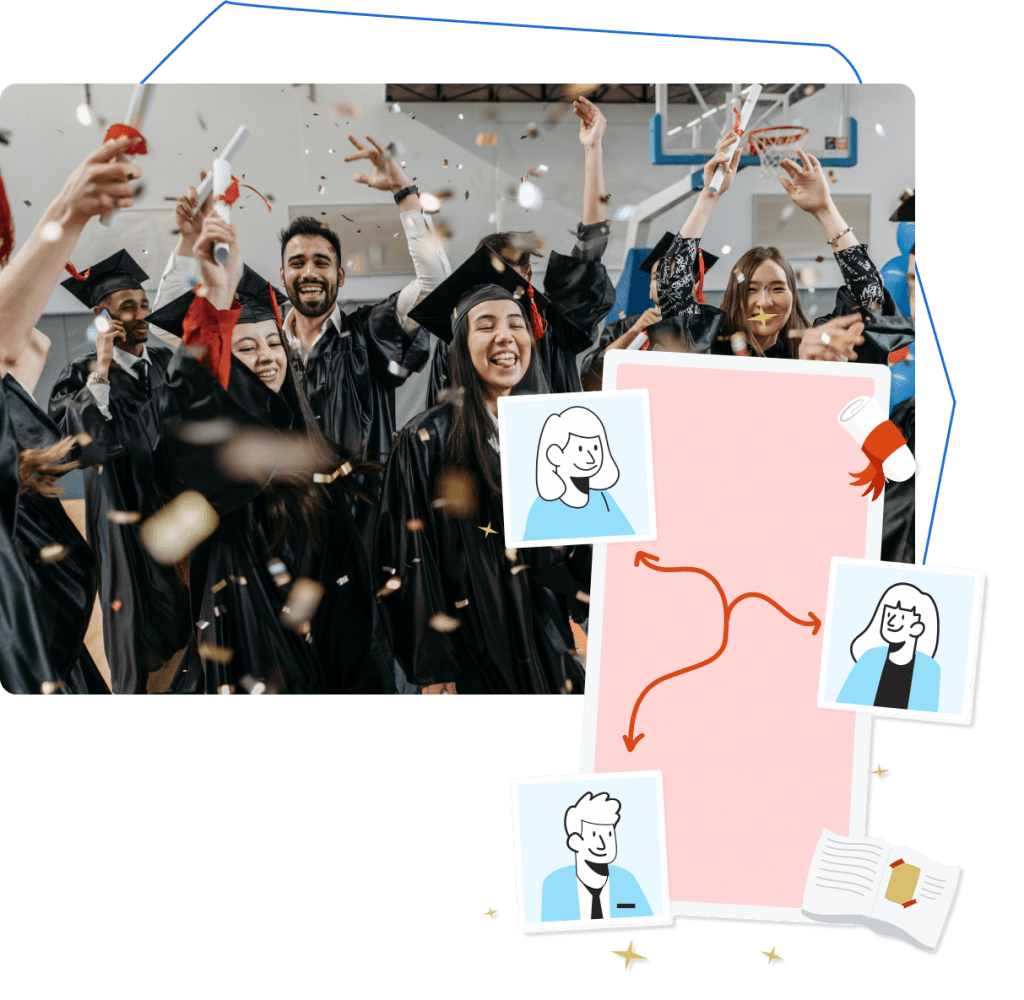 Raklet provides a powerful platform for your community where your members and audience can create a meaningful network. With Raklet, there are many ways to engage with your customers from discussion boards to announcements and private messaging. Depending on your member or customer profiles, Raklet provides ways to track and analyze their data to give you a clear idea of how to communicate with your audience. You can also improve the communication between members/customers by enabling private messaging options.
Have the best idea about your members with member forms that you can customize to include all the information you need. Using this information, you can also create and share digital membership cards to provide exclusive services or offers to your members. With Raklet's powerful CRM, data collection and maintenance are simpler than ever.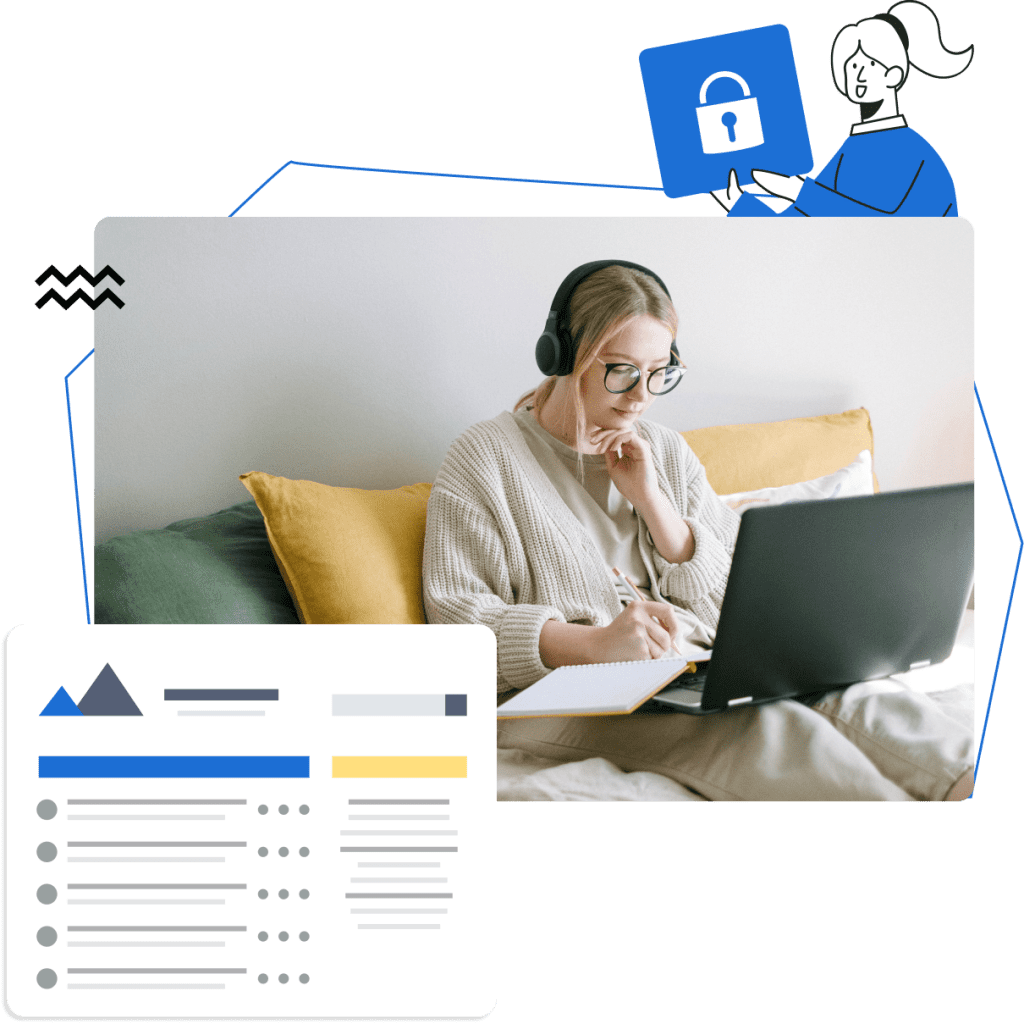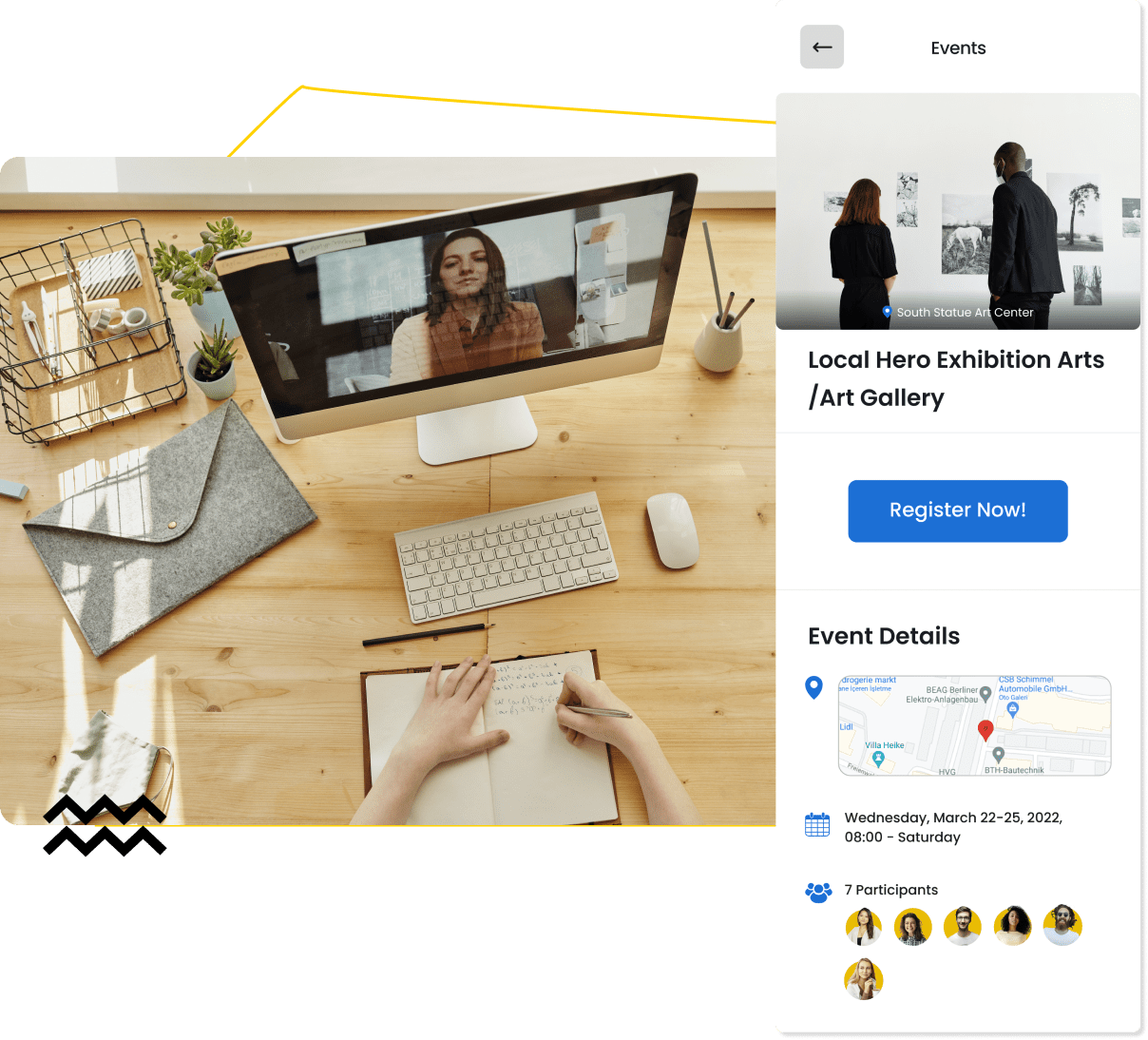 With your very own social platform, Raklet provides you the opportunity to create events, sell tickets and start fundraisers. There are no limits to how creative you can be with your events. Whether it be a free online event or a paid in-person gathering that you are holding, Raklet is here to facilitate your communication with your community and customers while providing you alternative ways to grow your business.
If you are also looking into developing an app for your business, we can create a custom app for you that can be launched on Google Play Store or App Store in only about three weeks. Our in-house software developers are always ready to create an app for, and it is much cheaper than custom app development. Creating a branded app for your business is a great way to improve your community's trust, and it will also allow them easy access to you thanks to your messages and push notifications.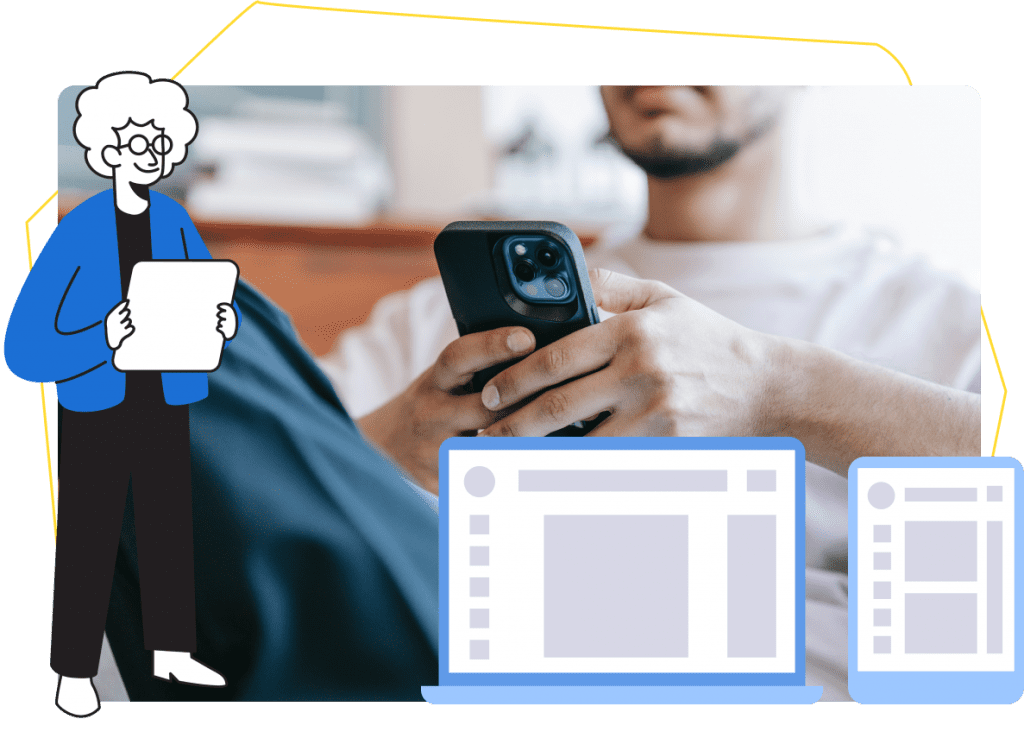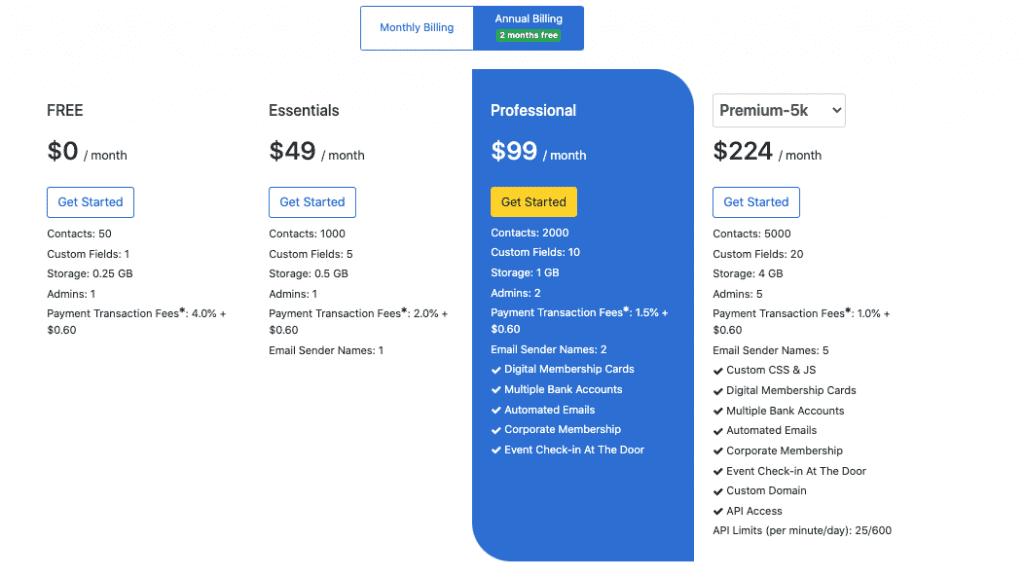 In contrast to inSided, Raklet offers a forever-free plan and clearly showcases its other plans along with their prices. Raklet has a simple and transparent pricing policy with no unpleasant surprises and an affordable price point.
Our paid plans start from $49/mo. You can also start using Raklet now for free and see if you want to upgrade for more advanced features, or schedule a demo with us and start your free trial to start testing our advanced features.
Raklet has an overall star rating of 4.8/5 on Capterra, which makes it one of the top-rated software among its competitors. Our users are most happy with our highly customizable solutions, flexible offers and helpful customer support.
To read more reviews on us, check out Raklet on Capterra, SourceForge, G2 and GetApp.

How is Raklet better than InSided?
You can see the comparison below:
Free or starts from $49/mo
Additional products to members:
Don't listen to us, listen to what our clients say

Good membership software! I really liked the support responsiveness. They are on the ball, listen to your comments and try to integrate if the comment can bring value to their product.
Powerful event management software! Raklet's web and mobile apps makes it really easy for us. We create tickets for public and members-only, offer coupons to promote our events and check-in guests onsite.
I am satisfied. We manage the administration and communication of our associations thousands of members. Support team is really kind and help us solve problems quickly through chat or video call. We sell tickets and also crowdfund on the platform.
We publish digital cards for our members on Raklet. They can benefit from the perks simply by using mobile app or adding their cards to mobile wallets. Highly recommended.
As we were about to spend thousands to develop membership software, we discovered Raklet and saved. Raklet has a lean and well thought architecture that provides you the most important features you need for membership management. It looks familiar from day 1, easy to use without extensive training.
Looking for other association software alternatives?
Create your account.
It's free for as long as you need.
Start for free & upgrade only if you need. Card not required.