What is an event management system?
An event management system, or event management software, is a collective system where you can create, organize, manage, and get reports on all of your events. If you run an organization that regularly organizes different types of one-time or recurring events, software like this can be a life changer.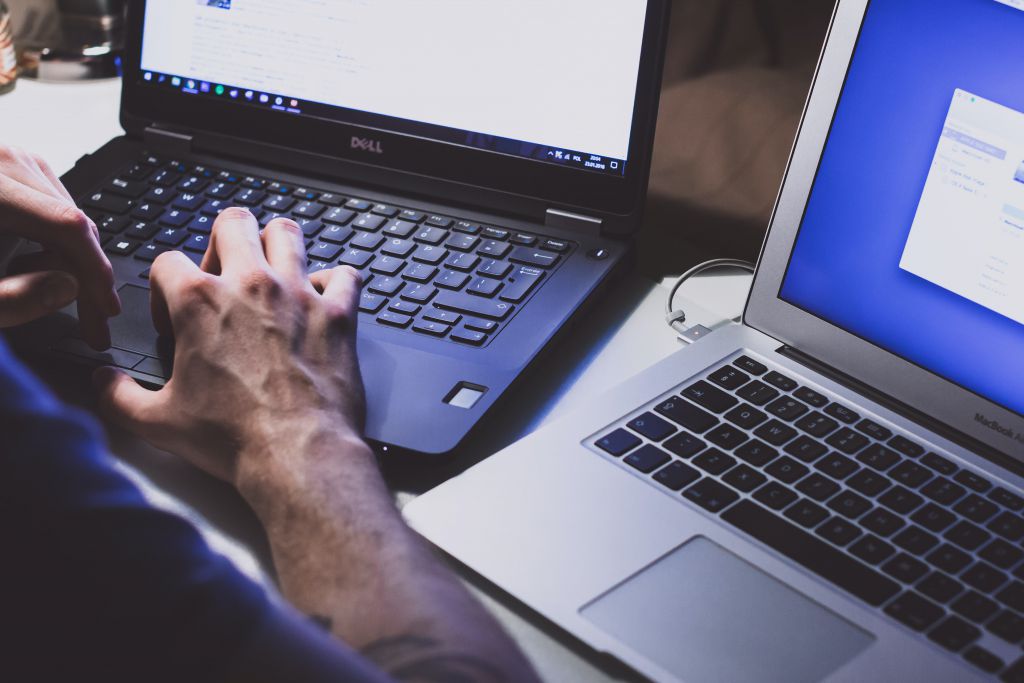 Event management is usually only one part of broader management software. These are all-in-one platforms that present even more features and modules, and they can also be customized and used according to your needs. Combined with membership, data, and payment management; management software will be the only thing you need to run your organization.

Some must-have event management system features:
→ Customizable event pages
One of the most important aspects of event management software is that you can create customizable and stand-alone pages. These can be customized to look however you want with custom widgets and features according to your needs. This way, everyone can look at and register for specific events, whenever and wherever. You can also link to these pages in your email outreach or membership communication processes to increase their visibility, and maximize your attendance results.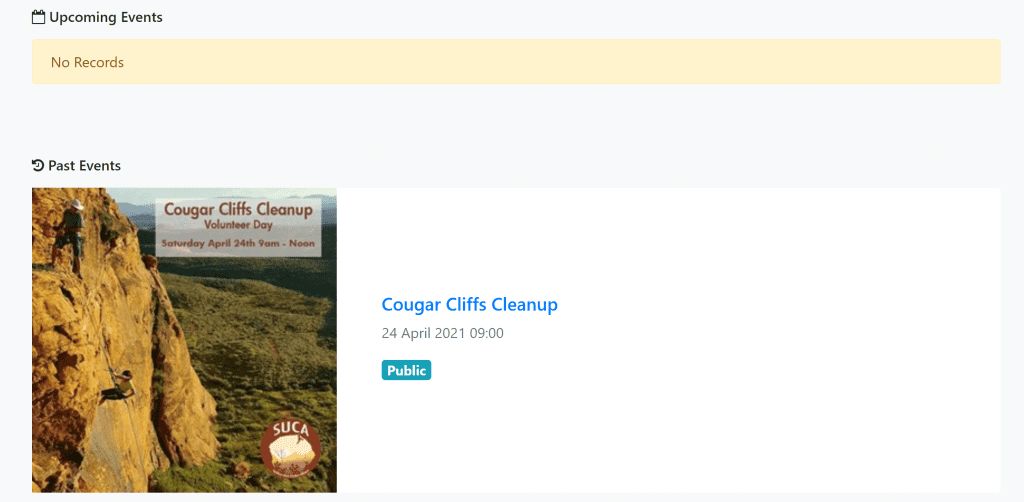 This is an example event from SUCA's Raklet membership platform. Their volunteer event page includes a custom-made banner featuring their logo, a free RSVP option for volunteer registration that's made open to the public, the date and time of the event with a convenient "Add to Calendar" button, and a handy map widget that displays the place where the event will take place. Giving this much information up front will help drive in attendees, and eliminate the process of a constant back-and-forth to finalize event details.

→ Online event registration/RSVP
Perhaps the most convenient way to use an event management system is using it to manage & track event registrations. With a good software system, you can easily collect attendee information, and both check and limit the number of attendees. This way, you'll be able to control and track the scale of your event in an efficient way.

→ Ticketing & fee collection
Event ticketing is undeniably an integral aspect of the registration process. By using event management software, you will be able to ticket your events, and easily collect their fees through a secure online transaction system. This way, you'll have a chance to track how many tickets you have sold and how much you earned. You can also limit the number of tickets for more exclusive events or create tiered tickets with different perks.

→ Event promotion tools
If you want to take your events to the next level, you'll most likely need to advertise and promote your events to your community. A good event management system will have built-in outreach tools that can help you do this with email, SMS, and newsletters to promote. Another way to do this is to create an online community platform for your event participants, where they can interact and engage with you through discussion boards, private messaging, etc.

→ Detailed attendance data reports
Most organizations without management systems have to manually enter every piece of information into sheets to store data. This takes a lot of time and effort. With an effective event management system, all event & event attendee data are automatically and securely stored on your cloud platform. You can easily reach this data, create and export detailed reports, and shape your future events based on the results.

→ Fundraising
A type of event that requires extra features is fundraising. Fundraising software will be very helpful, especially if you're a nonprofit that needs community support to help run your organization. With an event management system with fundraising tools, you can create fundraisers for specific causes, track your progress with a built-in fundraising thermometer, and easily collect donations.

→ Mobile app
Last but not least is a mobile app for your system that can help you do all of these on the go. Get updates about your community and events, register and make your ticket payments, use custom digital membership cards for member event check-ins, etc. With your branded mobile application, your attendees will be able to reach you with ease, and this accessibility is very important for engagement.

Keep in mind that these are only some of the features that an event management system can include. When choosing the best system for you, what's important is to figure out what features that you will need. For example, if you already have a ticketing solution, paying extra for ticket options might be redundant and can provide a financial burden. So make sure you determine your exact wants and needs, and do your research accordingly. For starters, check out the 3 best event management systems we've picked for you below:

Our top 3 event management system recommendations:
3- Eventbrite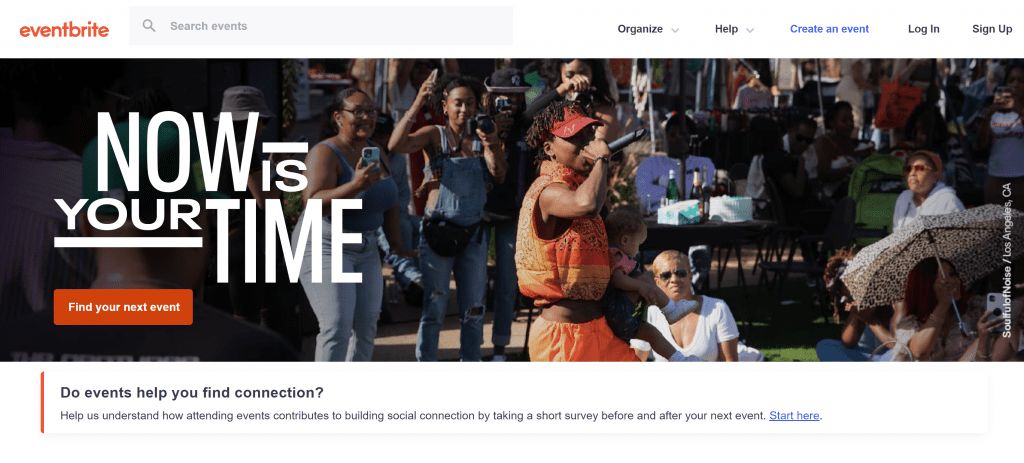 Eventbrite is one of the most popular event management platforms. It's mostly preferred for its marketing and discovery tools, which allow people to look through all event listings and pick events to attend based on their interests. This allows more people to see your events and can potentially increase attendance ratings. Some other great features of Eventbrite are their email and SMS options, as well as free statistics reports.

Eventbrite pricing works on an individual event-based system, where they get a certain cut of every ticket you sell through their platform. They have three different tiered plans that take different percentages, which are not extremely affordable if you have a big number of attendees. As a result, many users have complained about their high ticket prices. Other complaints include minimal customization options, slow customer service, and the lack of a membership management feature.

2- Glue Up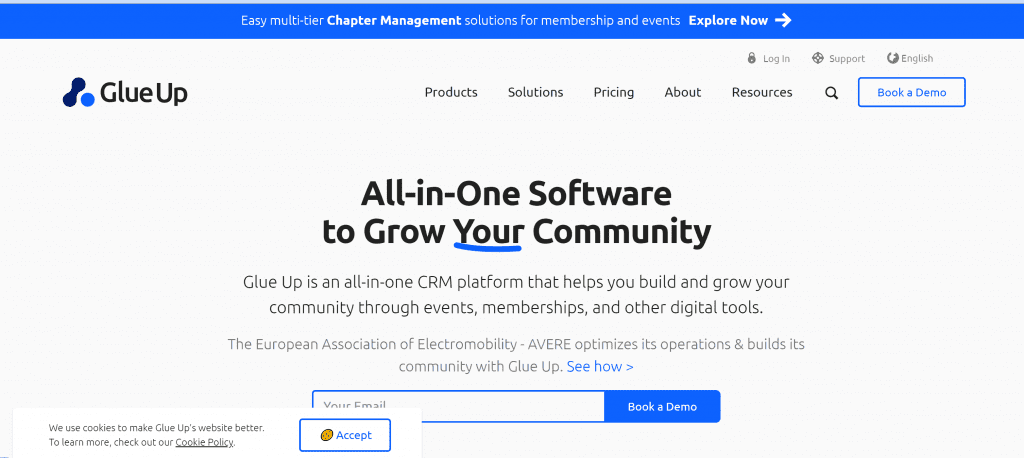 Glue Up (previously known as EventBank) is another very favored choice for event management. It's a comprehensive solution to run your organization or community in one place and to store all information.

They ask you to get a personal quote, so the exact price of Glue Up software is not transparent, However, the general consensus is that it's usually $6000/year, which is very steep. Some other negatives you might have to consider, according to customer reviews, are consistent problems with the mobile app, lack of customization options, and hardships in categorizations/filtering.
1- Raklet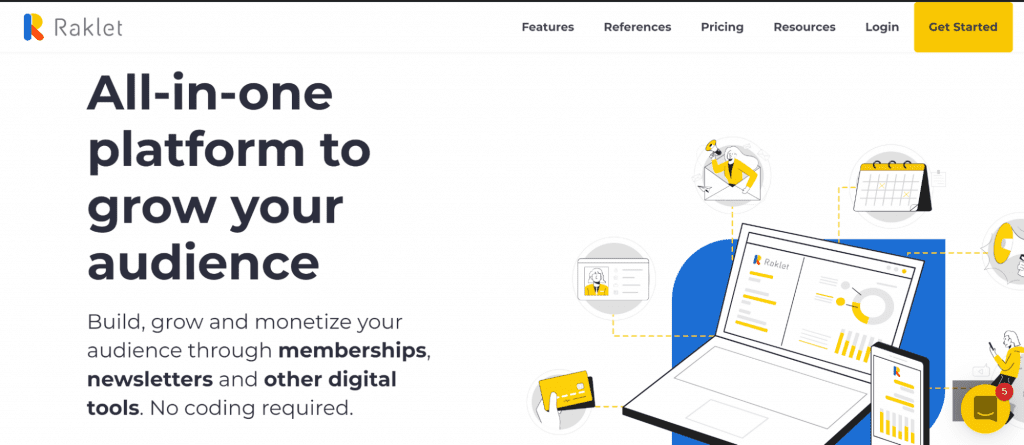 Raklet is an all-in-one event management system that can help your organization create, run, advertise, and manage your events successfully. We offer every tool we mentioned in this article and more, thanks to our robust features and powerful integrations. You can easily create your custom event pages, inform about them through personalized email and SMS, collect ticket fees and track member attendance, and review real-time reports — all from one place.

One of the features that sets us apart from most competitors is digital membership cards. With personalized cards that include your company logo, relevant member information, membership ID, and a built-in QR code, you can help your community easily check in to events at the door by simply scanning the card. This will give members an increased sense of belonging, and make the process of check-ins so much easier. Their best features include a CRM, website builder, social media & email marketing tools, and live reports. 

Raklet has a forever-free plan for up to 50 members, and our paid plans start at $49/month. Visit our transparent pricing page for more information. You can also schedule a demo with us if you want to learn more about the software. We would love to have you on board!

---
Read some of our other related blog articles: