Organizing fundraisers is essential for any nonprofit. We have shared some proven successful nonprofit fundraising ideas and tips to attract more supporters.
The concept of 'giving back' has motivated people to support charities and nonprofits for a long time. This led to fundraisers being at the core of nonprofit organizations. As a result, nonprofits are looking for the most effective and successful fundraising ideas.

In parallel with the changing times, people's interests are also changing. Figuring out the most effective and successful fundraising ideas for nonprofits might be a challenge. If you want to attract as many supporters and earn as much money for your organization as possible, you need to keep yourself updated on what people will/won't like. To help you do this, we have listed some current nonprofit fundraising ideas and tips to check out.

Get to Know Your Supporter Profile for More Successful Fundraising
The first step in figuring out which nonprofit fundraising ideas will work best for you, is to know your audience. Sure, your main goal should be to always appeal to as large and diverse of an audience as possible. But there are certainly situations where this is not the case. No matter how popular or 'successful' a fundraising idea is, it still might not be applicable to your general supporter profile.
Here are some things to ask yourself and consider:
What are the key values of my organization? Am I presenting these clearly? Are they resonating with people?
Who are my volunteers/supporters/donors? What are they interested in? What is their general age range?
Where did they find out about my organization?
Am I able to create a sense of community for them?
Do they come to our physical/online events? Where do they prefer to get information?
What type of fundraising events are they interested in? Which got more attention and donations? Would they like it to stay consistent, or do they want it to be switched up?
Coming up with successful fundraising ideas for your nonprofits (and updating yourself in general) depends on if you keep these in mind. It should be fairly easy once you are able to answer these questions.
Give More Importance to Virtual Events and Social Media
Every organization needs to strengthen their online presence. This is more of a general advice, especially for things that appeal to a younger generation. This advice might seem overly repeated, but it is that way because it is usually effective. You can reach more people and encourage remote donations with online promotions. All it would take is a few simple clicks.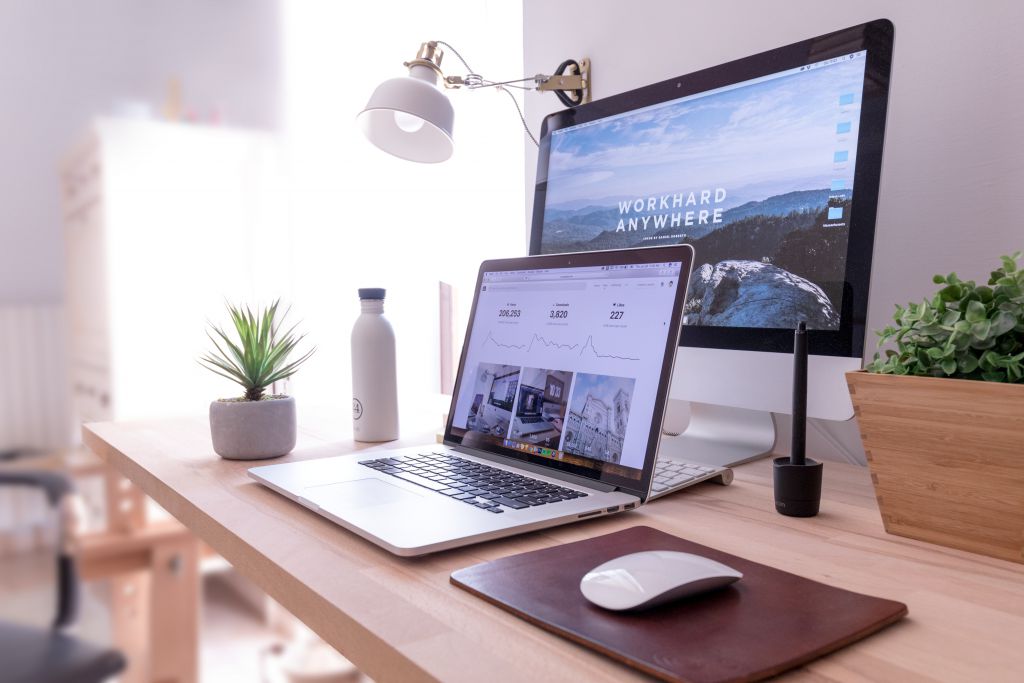 Many people learn about organizations they might want to support through the Internet nowadays. Build a strong digital marketing strategy to encourage newcomers, and guarantee their support.
Focus on social media to spread awareness about your campaigns. Promotional ads, especially targeted Facebook ads, have proven to help donations rise. There are also organizations that can help run your social media accounts, as well as plan and track advertisements on your behalf. That might be an alternative solution if you feel you cannot keep up with it.
Another way of expanding your reach online is through virtual fundraiser events. Give people a chance to support you online. A hybrid (mix of in-person and online) approach always works best. Organize virtual seminars, classes, workshops, or even things like game nights, concerts, and book clubs to engage your supporters with your cause. (Hint: Decide which of these is a better fit for your nonprofit based on our first tip!) Try to appeal to a wider audience based on your nonprofit's area of interest.


Try a Matching Gifts Program for Your Nonprofit Fundraising
Some corporations have what is called a matching gifts program, where the company donates the same amount that their employee does. This encourages philanthropy among employees and doubles the donations your nonprofit will receive. It is a great system for both parties and is a program that is being used by many big organizations.
Some prestigious companies, such as BP, Gap, and Microsoft, have all implemented a matching gifts policy. And the amount of corporations that are joining grows day by day.

The biggest issue with this program is awareness. It requires the employee to apply to the company's program to support a nonprofit that they want, and most employees have no idea such a thing even exists. Besides spreading the concept and advertising it, there is not much you can do.

Keep in mind that platforms like Doublethedonation offer free gift-searching tools for individuals to browse these opportunities, and check if their company has it. They also indirectly help nonprofits earn more for their cause. See if you can spread awareness and use this to your advantage. For example, our all-in-one management software Raklet has an integration with Doublethedonations's 360MatchPro, which can help your nonprofit grow more quicker.
Sell Branded Merchandise to Raise Awareness About Your Nonprofit
Selling branded merchandise is the most tried-and-true and successful nonprofit fundraising idea. It is one of the newer takes on simple crowdfunding and is getting more widespread by the day.
Adding a minimal logo, or even using your brand colors, is enough to attract attention to your nonprofit. You can publish your merch on your dedicated member platform, through a third-party online store, or simply sell them in your face-to-face events.

There are two main benefits of branded merchandise. The first is that they raise awareness whenever your supporters use/wear them. It attracts attention and starts a conversation about your nonprofit, especially if your design is interesting. The other is that it provides physical proof that your supporters helped your cause, which makes them feel more significant and accomplished. Letting donors know they helped builds loyalty, and leads to longer-lasting relationships with your organization.

The most popular type of merch you can make is of course t-shirts. Even dubbed "t-shirt fundraising", it is proven to be a very successful fundraising idea for nonprofits.
The popular choice of t-shirts is closely followed by tote bags, bracelets and keychains, mugs, badges/pins, pens, and even notebooks. You can personalize these however you want, and come up with more original ideas based on your nonprofit's area of work. Don't be afraid to go outside the box.

Consider Organizing Raffles to Earn More Donations
Raffles are among the most used and most effective ways to fundraise. These are events where you sell numbered tickets, and at the end, there are prizes you can win from your ticket. You can organize them both as in-person daily events, or through a ticketed virtual event. It is among the fairly easy, yet still successful fundraising ideas that you can use for your nonprofit.

One of the most popular ways to do this is by organizing what is called a "50/50 raffle". This, as suggested by its name, promises to give the winner half of your earnings from that fundraiser. It makes people want to join, and more people joining equals more tickets bought. It is one of the simpler and less costly ways to fundraise for your nonprofit.

Of course, if you are a smaller organization, a 50/50 raffle might not be the best solution for you. Giving away half your earnings might be detrimental to your future activities. In this case, you might consider reaching out to local businesses such as cafes or restaurants. They might be willing to arrange discount coupons as raffle prizes so a few winners can enjoy them. They might also contribute to your campaign directly after you tell them about it. You have nothing to lose by asking!


Increase Personalized Communication with Your Supporters
Last but not least, you should communicate personally with supporters and donors. Bringing in new donors and supporters is only one part of the process. No matter how successful your one-off fundraisers are, they will only be a temporary solution. The thing that will grow your nonprofit the most is guaranteeing repeated donations. And to achieve this, you need your donors to stay with you, and to keep believing in your cause.

The key to doing this is through individual communication. Making your donors feel important and caring about their interests should be the priority of any nonprofit. According to the research of Networkforgood, personalized video messages increased repeat donations by 50% in their campaigns. This is not a number to take lightly if you want successful fundraising for your nonprofit. 

Show that you care about every contribution. Personalized video messages like in the research, special thanks, individual messages, specialized newsletters, and even check-ins can help people feel important.

---
Hope you found our article on successful fundraising ideas for nonprofits helpful. To read more about nonprofit organizations and how to reach your utmost potential, check out our pillar content where we have created an ultimate guide. You can also check out our other nonprofit articles below:
You can also create your free Raklet account and request a demo now. See how our extensive nonprofit management software can help fulfill your fundraising needs.