It might be difficult to convince people to donate to your organization. Once you do, it's crucial to appropriately express your appreciation to them. The best tool to engage, keep, and make your donors feel satisfied after making a gift to your cause is a thank-you letter for donations, which is the most common technique to accomplish this.
Want to know how to create one of these letters? Continue reading to discover writing tips for the ideal thank-you letter for donations!
Why Should You Send Thank You Letter to a Donor?
As soon as a donation is received, as well as several times during the year, saying, "thank you for your generosity – here is how your contribution made a difference" makes supporters feel seen, valued, and linked to your work. The more particular you can be in your appreciation, the better.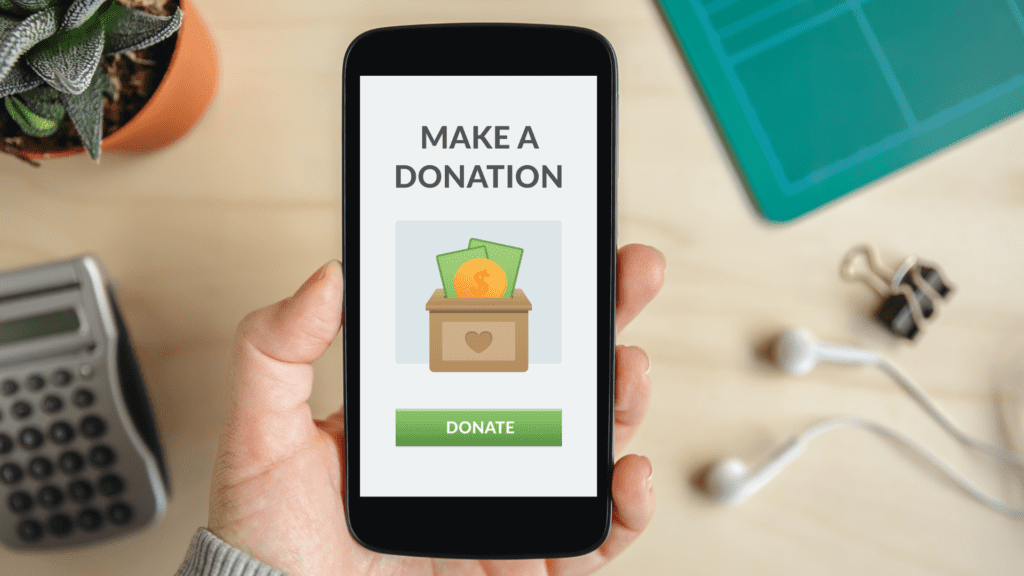 What Makes Thank-You Letters for Donations Important
More than just a receipt or statement that a deal has been completed, a fantastic thank you note goes much further. The importance of thank-you letters can be seen in the following ways:
1) Gratitude is contagious.
Your thank-you letter's main goal should be to express your gratitude for your donor's donation. The best way to make your supporters feel appreciated and that they are a part of the cause is to show them that your organization cares.
Express your gratitude for their participation in the thank you letter and affirm your belief in their ability to make the proper choice.
2) Make your donors feel appreciated.
The greatest method to ensure your donors are happy is to demonstrate how their money is being used precisely. Because of this, some Nonprofits use thank-you letters as a chance to get in touch with supporters and explain how their particular gift will be used. You may give your thank-you letter emotional weight by including the names of the people your group has assisted and how the gift has specifically benefited them, their family, or their community. Whether a contributor is making their first donation or is currently a member of your membership program, a fantastic, well-written, and sincere thank-you letter is an important first step in enhancing donor retention.
3) They support the development of your bond with the donor.
Every conversation you have with the donor and message you send them advances your relationship with them. The initial thank you letter you send out is frequently the beginning of that connection and will motivate the donor to continue contributing and getting involved with your business.
Different Types of Thank You Letters for Donations
There are several different forms of donations, and each one is accompanied by a unique thank you letter. Here are some of the most common letter types and appropriate occasions to send them:
4) Email
For online contributions that don't need a tax receipt or contributions to peer-to-peer fundraising initiatives, write a brief thank you note. You may express your gratitude and acknowledgment for donations straight away by sending them an email thank you.
5) Fundraising
Send thank-you letters to donors who participate in fundraising activities or campaigns to express your gratitude for their assistance and commitment to mobilizing the community. To demonstrate that they are a part of something greater, you might provide a summary of the fundraising effort and a customized comment about their effect.
6) Attendance at an event
Write a thank you note to every person who came, especially if any of the ticket prices was seen as a donation. Also, you can organize a virtual fundraising event which comes with a lot of benefits.
7) Gifts
Any one-time donations that are above a specific threshold might be acknowledged in writing together with a tax receipt. Sending a new thank you note every month is unnecessary for monthly donors, but you should send them a heartfelt note once a year to summarize their contributions and their effects.
You may also send a letter of gratitude to people or organizations that agree to give a particular sum over a predetermined period of years. Keep in mind to send individual thank-you notes after receiving each installment.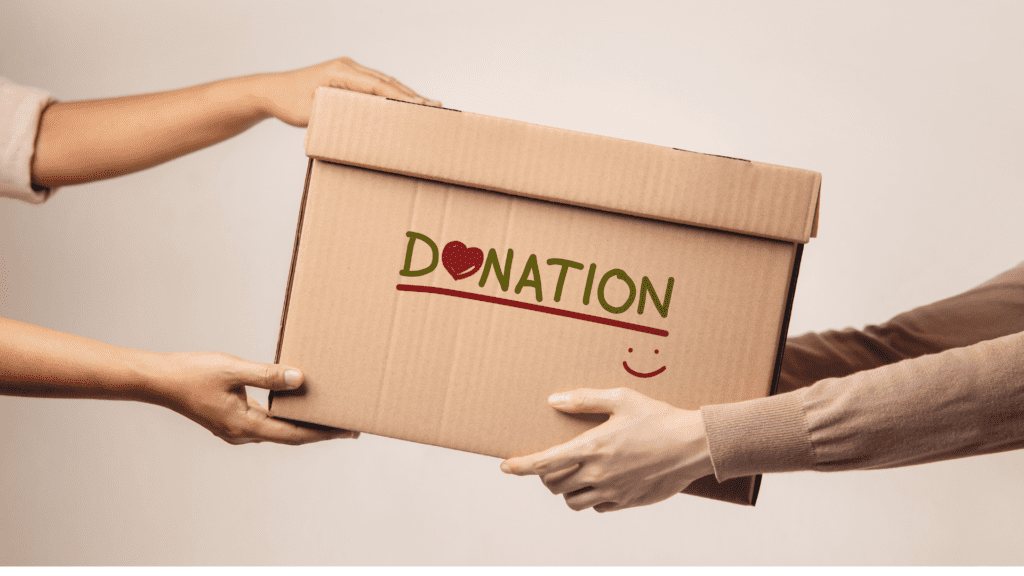 15 Best Thank You Letter Ideas for Donation to Keep in Mind
While writing the letter, you should make the other person feel valued while thanking and showing your appreciation to them. There are some other options to say thank you. We have listed a few tricks for you.
1) Tag the donor by name. 
The lack of a donor's name indicates that this is a form letter. The tone you wish to convey is not achieved by beginning your letter of gratitude for a contribution with the donor's name. Even though it's modest, it has a tremendous impact on how your donors feel.
2) Use a personal email address.
When a letter is written by a single individual rather than a whole company, it feels the most personal. Think about having a member or customer who will be touched by your programs give the message instead.
3) Send the thank you letter promptly.
Don't wait; the sooner you can thank donors, the better. A quick thank you enables you to extend the donor's satisfaction with their gift and prevents any buyer's remorse that would otherwise develop in an effort to convey your note of gratitude within 24 to 54 hours of receiving it.
4) Create impression.
Your thank you letter for a donation is an opportunity to further explain your goal and the impact of their support while also adding to your donor communication stream. Donors like to know that their donations are making a difference so mention how you plan to put the money to use.
5) Be welcoming and friendly.
It should feel wonderful to get a thank you for your gift. Maintain an informal, welcoming tone rather than a formal one. Imagine a volunteer or donor you like and value while you compose your letter, and pretend you're writing just to them. Talk to your donors instead like friends.
6) Use wording that is donor-focused.
The goal of a thank-you note is to express gratitude to your benefactors, not to brag about yourself. Use "you" more frequently than "we" or "us," and emphasize the contributions the donor has made rather than your organization's work, to keep the attention on them.
7) Describe their prior experience with your organization.
Royal, consistent donors are a blessing. In your thank-you letters, highlight their dedication and loyalty. Show them that you are aware of, value, and remember their efforts.
Use data segmentation and mail merges to customize the thank you letters with specific references to the donor's experience with your organization. Ensure that repeat donors receive a different thank you letter than first-time donors.
8) Avoid meaningless words.
Nonprofits use a lot of industry-specific languages that make sense if you work in the sector but have no meaning to everyone else. Keep that jargon out of all of your correspondence with the outside world, even donor thank-you notes.
9) Include personal elements. 
Add handwritten comments from important individuals and hand-signed signatures to make your thank you even more personalized. Look through your contact database for connections with employees and board members, attendance at recent events, and other details that you may include in your letter or include in a handwritten note in the margins.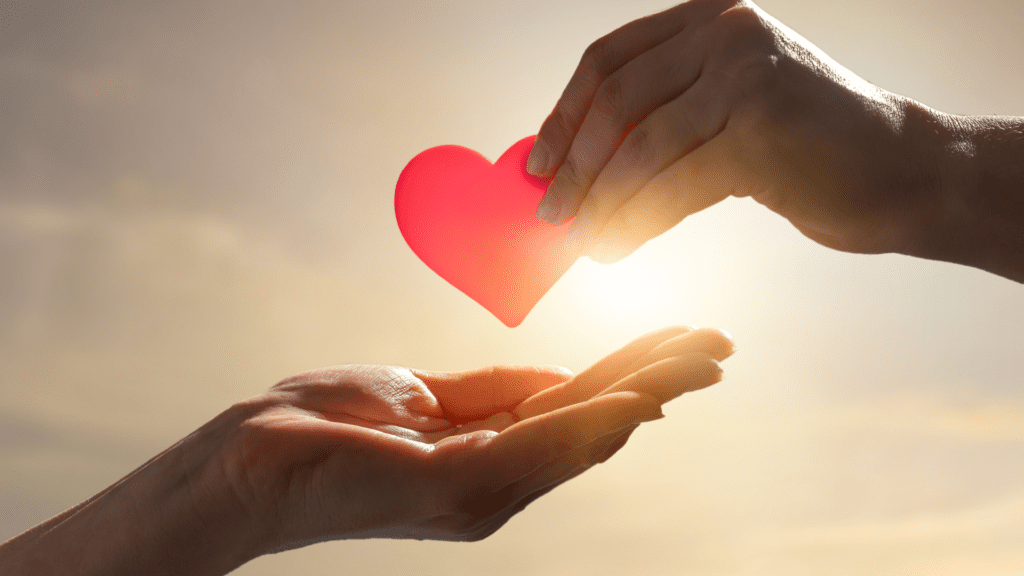 10) Avoid asking direct questions. 
Not your wants, but the donor's, are the focus of a thank you note. Asking direct questions may cause the donor to turn away from you. Concentrate on expressing your appreciation; once you've done so, you may submit another ask.
11) Give more contact details.
Imagine that after reading your thank you, a donor is so affected that they are eager to learn more about your charity. Include the sender's contact information, links to your website, social media accounts, and email address to make it simple for them to do so if the communication is electronic.
12) Include stories and comments.
The individuals you assist are the ideal people to describe the effect of your organization. You may increase the credibility and impact of your thank you letter by using comments and tales from them.
13) Keep the letter brief.
Donors will be less inclined to read your thank you note if it is excessively lengthy or seems to be one large block of text. Instead, concentrate exclusively on the salient points of our message, and keep it brief.
14) Add relevant images. 
Show your givers the people they've helped, the locations you've worked, and the changes you've created together by using pictures, videos, and infographics. Information that is accompanied by graphics is noticeably more remembered and can prolong the positive effects of your gratitude.
15) Put a tax receipt in.
Include a tax receipt in your letter of appreciation; it will be a fantastic suggestion. The name of your organization, the name of the donor, your tax ID number, the date and sum of the gift, as well as any legal disclaimers that may be relevant in certain circumstances, should all be listed on your tax receipts.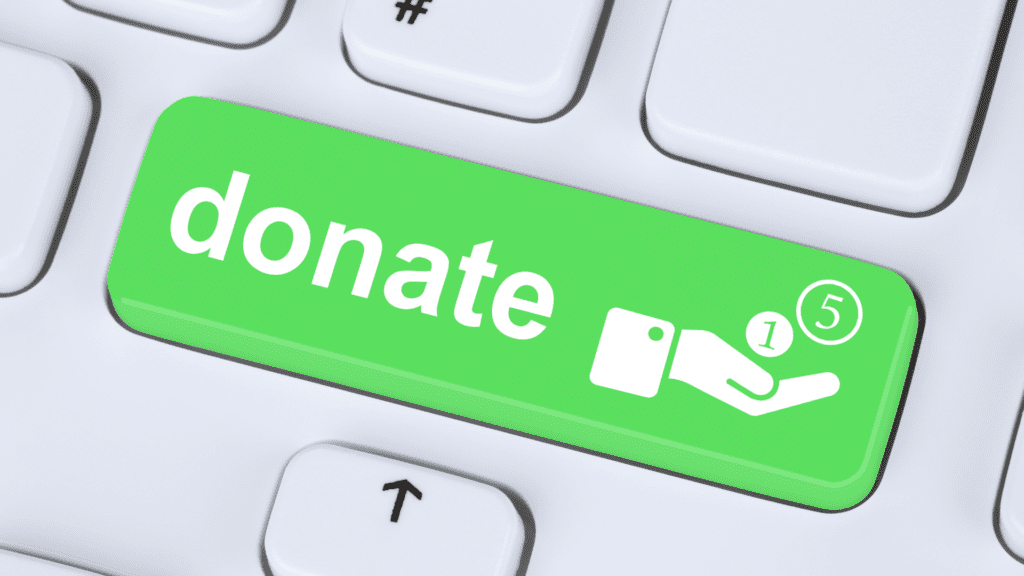 How to write a thank you letter template for donations.
The introduction
As the initial impression your readers will have of your organization, introductions are one of the most important parts of your letter. Despite the seeming simplicity of a two- or three-line paragraph, it's the execution that will keep your donors interested.
You should always begin an introduction with a sincere thank you for their commitment to your organization. It's crucial to include the donor's gift amount when thanking them. This gives your message a more personal touch and serves to remind the recipient of their previous generosity. It's better to anticipate that they might all not recall because many first-time contributors don't even remember making a donation to an organization.
The body
Discuss how the donor's donation will affect the work of your organization in this section. If they have previously donated to the same cause, let them know how their support has helped you.
You should stress how the donors' time or money was utilized in the body of your thank you letter. This is a useful method for fostering emotional attachment to the goals of your company while also fostering a sense of trust. Contributors want to know precisely where their time and money are going, so be explicit when describing the effect on your donors!
The conclusion
Your conclusion comes in the final part. This is significant since it contains your call to action. Donors may sense that you aren't genuinely interested in establishing a lasting relationship if you make an overt request for another gift.
Utilize this final paragraph of your letter of gratitude to invite contributors to get more engaged with your cause. Since they have at least once committed their time or money to your organization, they probably already have a strong sense of commitment to your goals. They should be welcomed into your neighborhood right away. They are welcome to sign up for your monthly giving program or your next fundraising event.Include your contact information and, if at all feasible, obtain the letter's signer's actual signature.
3 Thank You Letter Templates For Nonprofits
We created three sample thank you letters to give you ideas and make your process easier!
Email
Subject: We appreciate your kind donation to [name of the organization].
Greetings, [donor's first and last name].
We wanted to take the time to thank you for your gift of [donation amount] to our [fundraiser name]. We at [organization/company name] cherish each and every one of our donors and are grateful for any assistance we may get.
We are one step closer to [fundraiser end target] thanks to your gift. [Explain the goals that your organization is attempting to achieve. Explicitly spell out the steps you are doing.]
You are really making a difference for [name of the organization] and [main audience fundraising].
Please don't hesitate to get in touch with us if you have any particular inquiries regarding how your donation is being put to use or if you want further details on how to help us in the future. You can reach us by phone at [phone number] or online at [website url].
Thank you,
[Name of the organization]
( Credit: Fundraising Letters by NXUnite)
For Volunteers
Hi [donor's/volunteer's name],
Having you at our [event/organization name] on [X] Day was a joy.
The event was much appreciated by our community, and only you could have made it happen. Your work enabled us to raise [amount of money donated]. hugely successful
The whole planning team is grateful for the enthusiasm and vigor you brought to our event.
I appreciate you giving of your time and thoughts.
I'm excited to meet you again, especially at our next event. Please don't hesitate to get in touch with us if you have any particular inquiries regarding how your donation is being put to use or if you want further details on how to help us in the future. You can reach us by phone at [phone number] or online at [website url].
Thank you very much,
[name]
[position]
[Name of the organization]
( Credit: Keela)
A larger thank you letter for non-profit organizations
Greetings, [donor's name].
[Describe the mission of your nonprofit and the things you have done to support it] has worked hard for over [amount of years] years. Discuss the primary issue you are attempting to resolve. Some of the successes we are proud of include [discuss particular fundraising events where you had a significant impact].
Your kind donation of [donation amount] to [name of fundraiser] was just received by [nonprofit's name]. [Include all information on this donation, such as whether it was a one-time or regular gift, etc.] The purpose of this fundraiser is to [expand on the current issue you are supporting]. We are able to [explain the precise steps your nonprofit is doing to address the issue] because to your gift.
We at [name of Nonprofit] can't express our gratitude to you enough. We are only able to make a difference because of our supporters. You are to blame for [explain the lives your NGO touches].
Please don't hesitate to get in touch with us if you have any particular inquiries regarding how your donation is being put to use or if you want further details on how to help us in the future. You can reach us by phone at [phone number] or online at [website url].
I'm grateful.
[name]
[position]
[Name of the organization]

Maximize your donations with Raklet!
With Raklet's all-in-one nonprofit management platform, managing your nonprofit is now simple. Utilize a single, comprehensive platform to manage all area of charity operations. Our nonprofit membership management software is simple to use. As a result, it changes to meet your demands as the organization does.
Build a charity platform that is readily configurable. Organize events and take ticket sales. With a few easy steps, you may also organize fundraisers and collect money. With our robust CRM, you can monitor and analyze all attendance and member data. Utilize our email newsletter and SMS modules to keep members informed. With the help of our private chat and discussion board tools, raise donor and supporter engagement. By using our job board tool, you can always encourage additional assistance and volunteering. Automated payments let you manage your subscription payments, and you may send reminders whenever you choose. Promote a happy work atmosphere for all of your volunteers, contributors, and members using Raklet.
To get the nonprofit management platform you need, subscribe for a free Raklet account right away. If you want more information, you can schedule a demo. Discover how our robust platform can make your nonprofit successful.