Bloomerang Alternatives, Pricing, Reviews & Ratings
Looking for Bloomerang alternatives? Check out Raklet, a donor management software. If you want to change your solution, tune in to this article to see an affordable Bloomerang alternative: Raklet
With the Covid-19 pandemic, there is no denying every one of our lives, our businesses have changed in a way. Nonprofit organizations and fundraisers are no exception to this. They have been turning more and more towards online fundraising to find supplies and income easily to further boost their nonprofit and its goals.
Using a donor management software helps nonprofits and fundraisers lead to a bigger community, faster fundraising activities, more money, more efficient experience for both donors and the nonprofit. In this article, we'll compare Bloomerang to Raklet regarding its features, reviews, pricing, and more; just for you to decide what works best for you!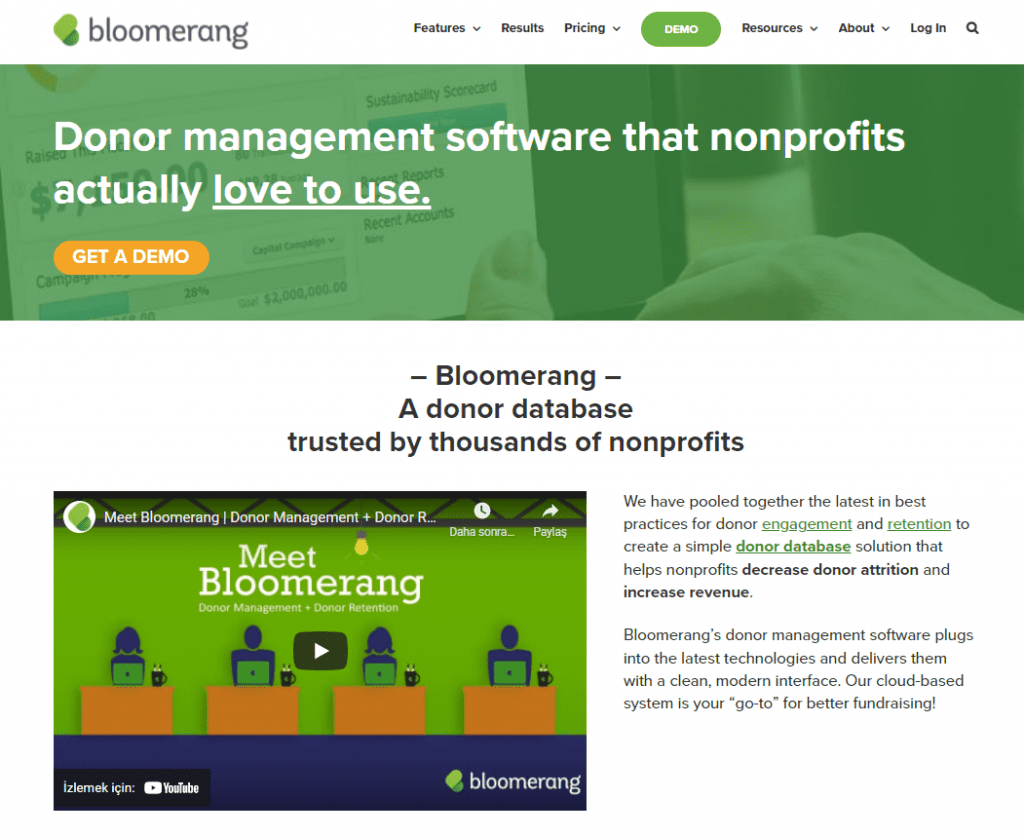 Bloomerang was founded in 2012, and they claim that their goal and vision is to "empower fundraisers to do what they love and build a world inspired by the same thing they love". As a donor management software, Bloomerang aims to make fundraising easier, foster authentic donor relationships, and ultimately create thriving nonprofits.
Let's explore their features that help Bloomerang create thriving nonprofits:
Some of their core features that help Bloomerang ease the process of fundraising for nonprofits are: 
An interactive dashboard

Summaries of your donors with Engagement Level & Generosity Score, Smart Reports

Constituent Timeline for you to follow communication history

Email Marketing to build and deploy marketing campaigns

Integrations: ability to connect social media, Bloomerang website, etc.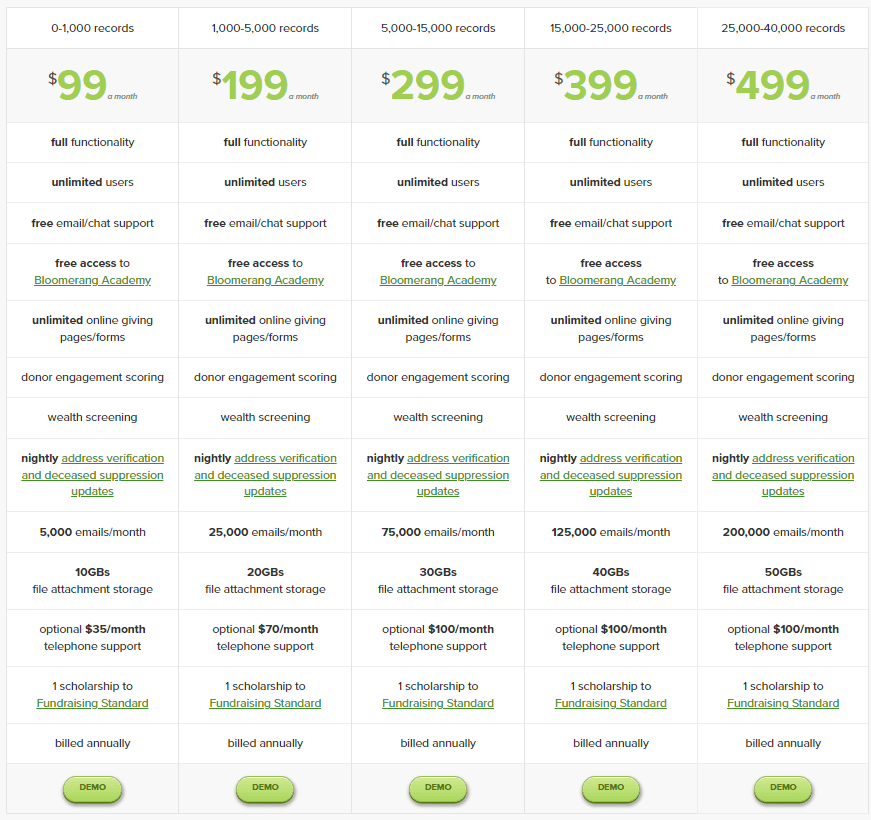 Bloomerang Pricing Packages start from $99/month, based on the amount of contacts you track in the database. The price goes up when the records you track in the database climb in numbers too. Up to 40,000 records, you may be charged $499/month to use Bloomerang.
Considering their price for their smallest plan is $99 a month for 1000 contacts, their value for money drops significantly. A good thing about their pricing is that they offer full functionality on every pricing package, only the numbers change.
They also offer a free version called "Lite" for small shops, for up to 250 records, and with limited features.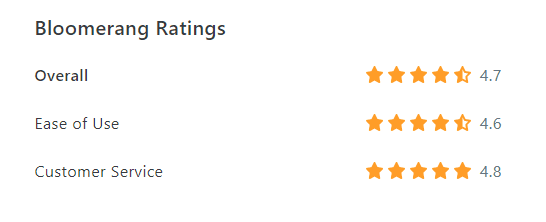 Bloomerang has received great reviews all around, including some of the reputable software listing sites like Capterra, G2, and GetApp. An overall 4.7 rating puts them high above in the nonprofit donor management software market, with very few complaints about the product.
Let's see their pros and cons according to these reviews in general: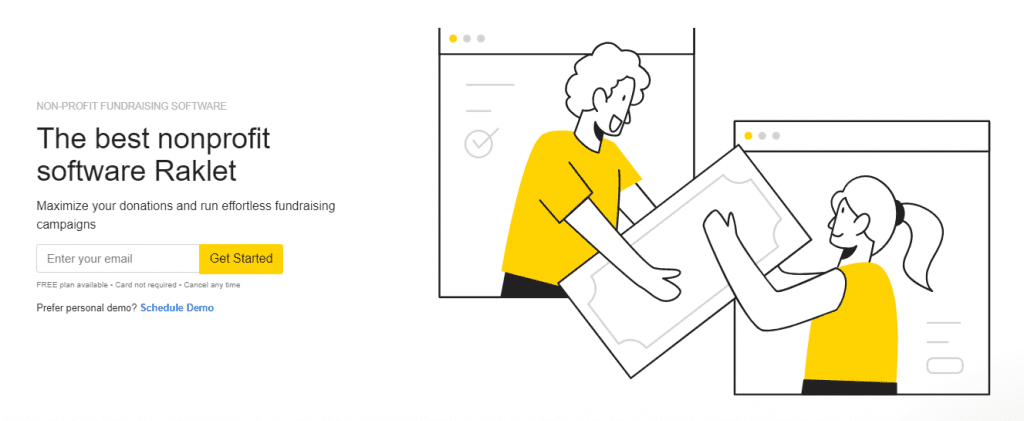 As an alternative to Bloomerang, we present you Raklet! Raklet is an all-in-one nonprofit fundraising software that will help you on your journey with its extensive features, including a built-in CRM. You can use and customize Raklet in any direction you want thanks to our integrations and flexibility.
Let's explore these features that'll help you raise funds even easier and better: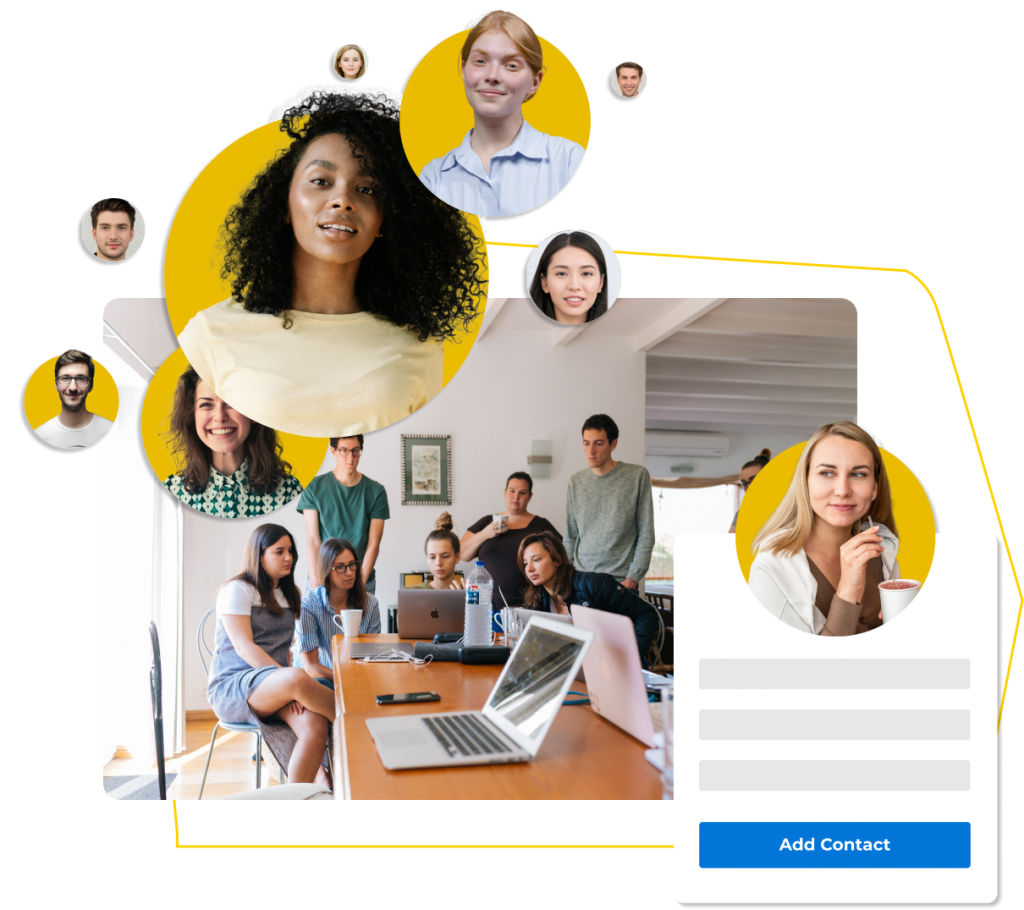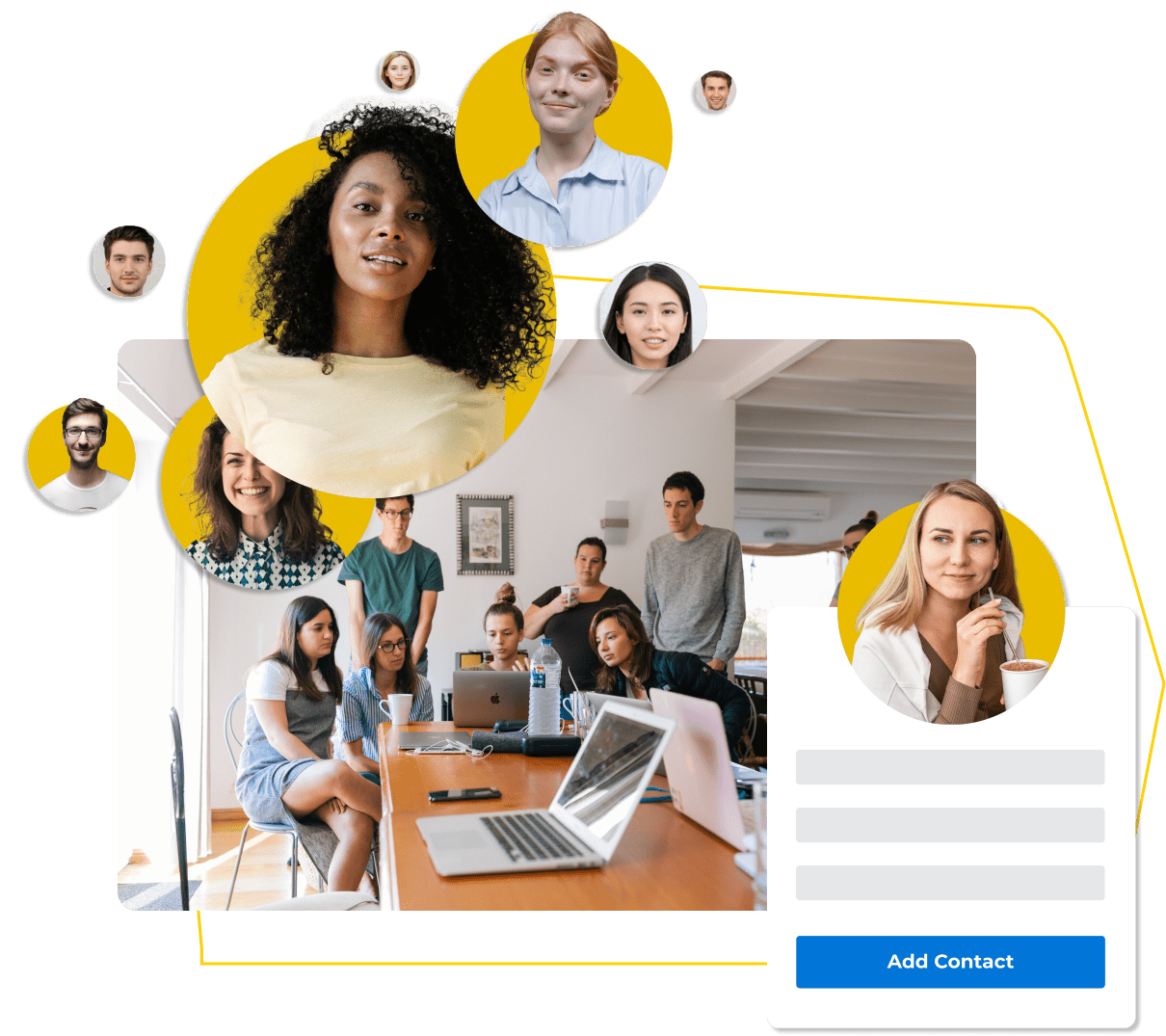 Our built-in, free CRM allows you to manage all your donor information. You can import or export information about your members, volunteers, donors, or alike. You will save the effort you would give to spreadsheets once you meet with Raklet's effortless solution. Use our powerful filters to organize your donors and contact them whenever you need to.
Seamlessly create fundraising campaigns for your nonprofit. We offer you a platform in which it is so easy to connect and bond with your donors. Our built-in payment option allows these donors to easily donate to your campaigns online too. You can always track your progress towards your goal on your journey to grow your organization and thrive as a nonprofit.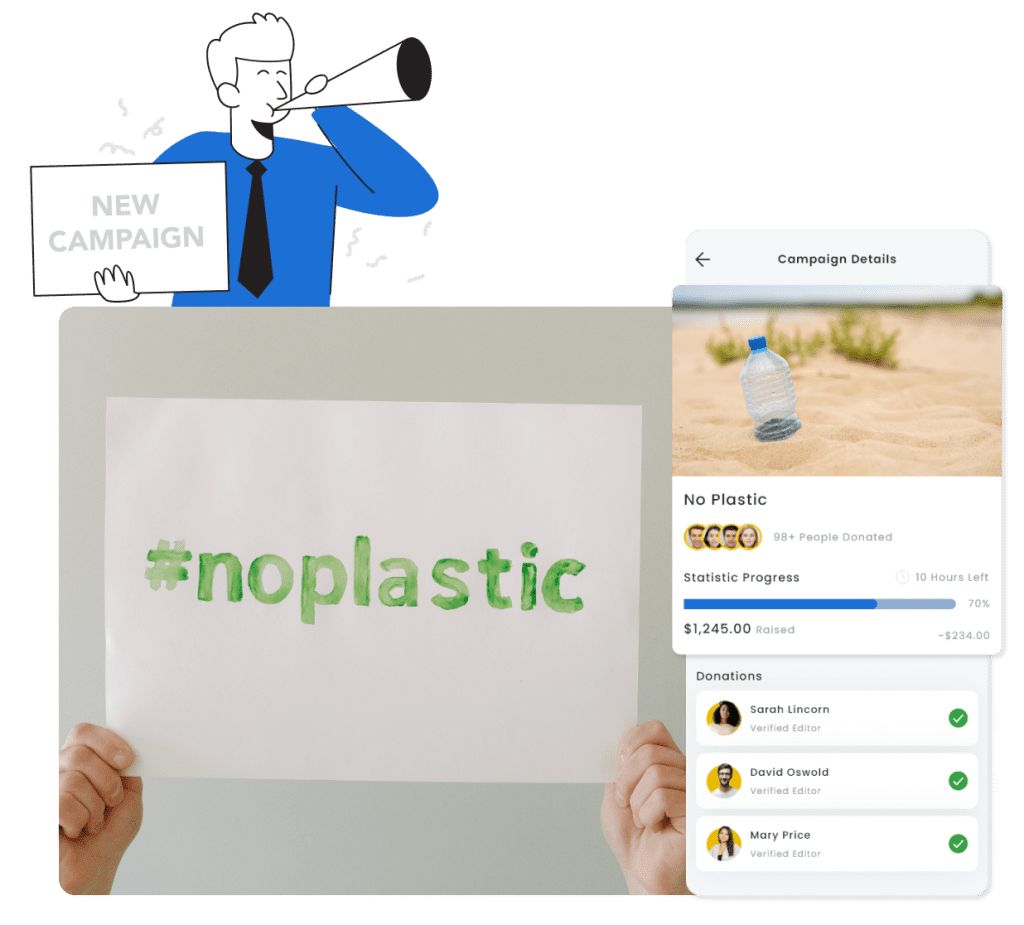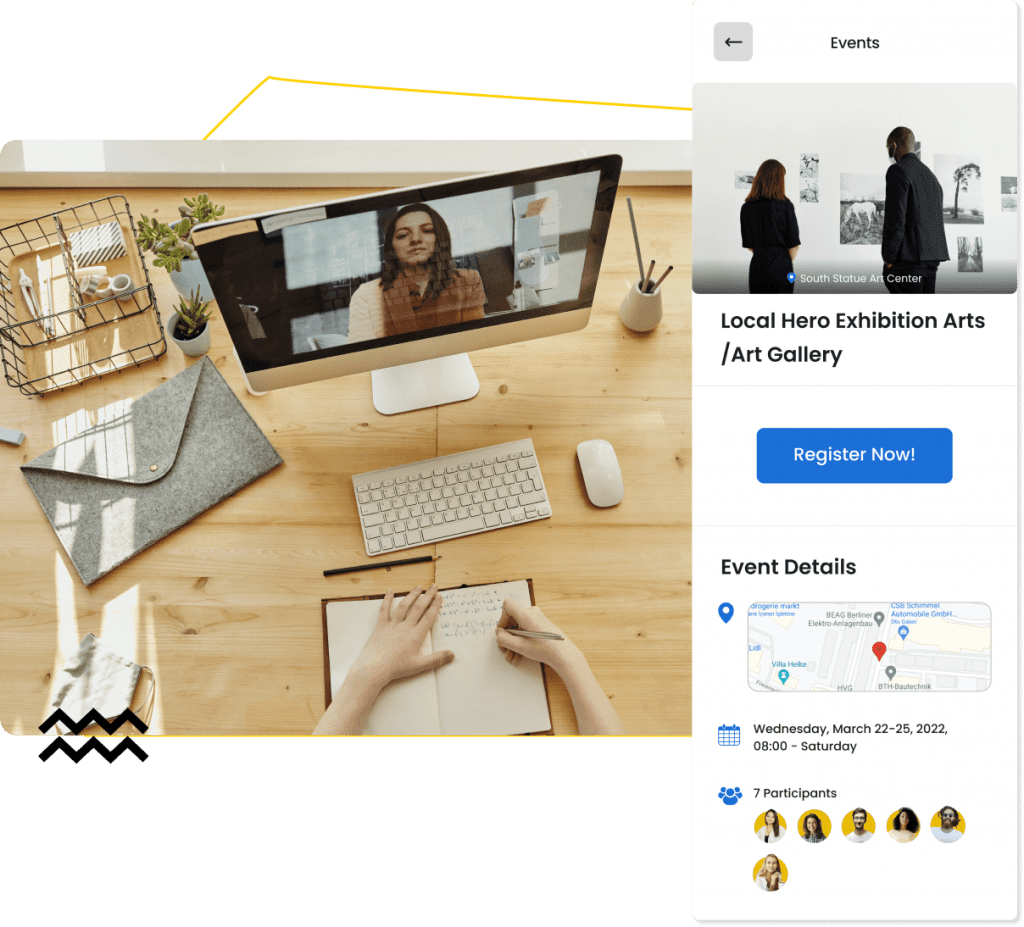 Our event management tools allow you to easily create, advertise, manage, and schedule events from start to finish. Whether these events are face-to-face or online, you have the power to customize these events all according to your needs.
Payment processes are done securely and easily through Raklet whether it is recurrent membership fees or one-time donations. Be sure to utilize our real-time reports and analytics to get the best of every payment which will ease the process of managing finances.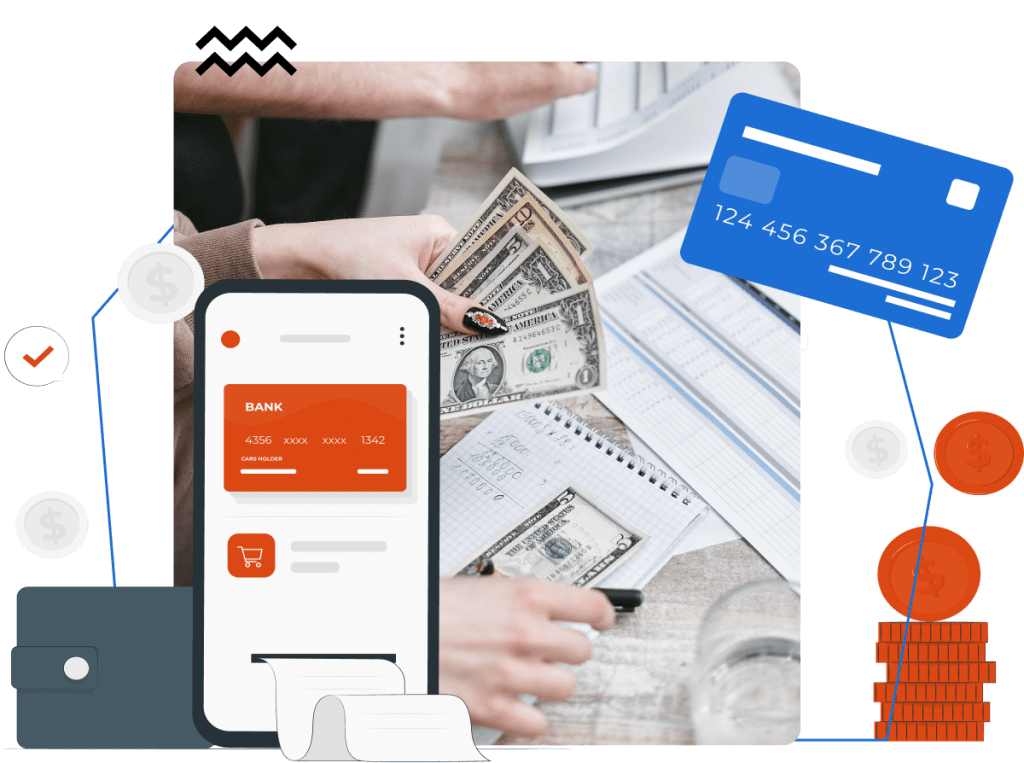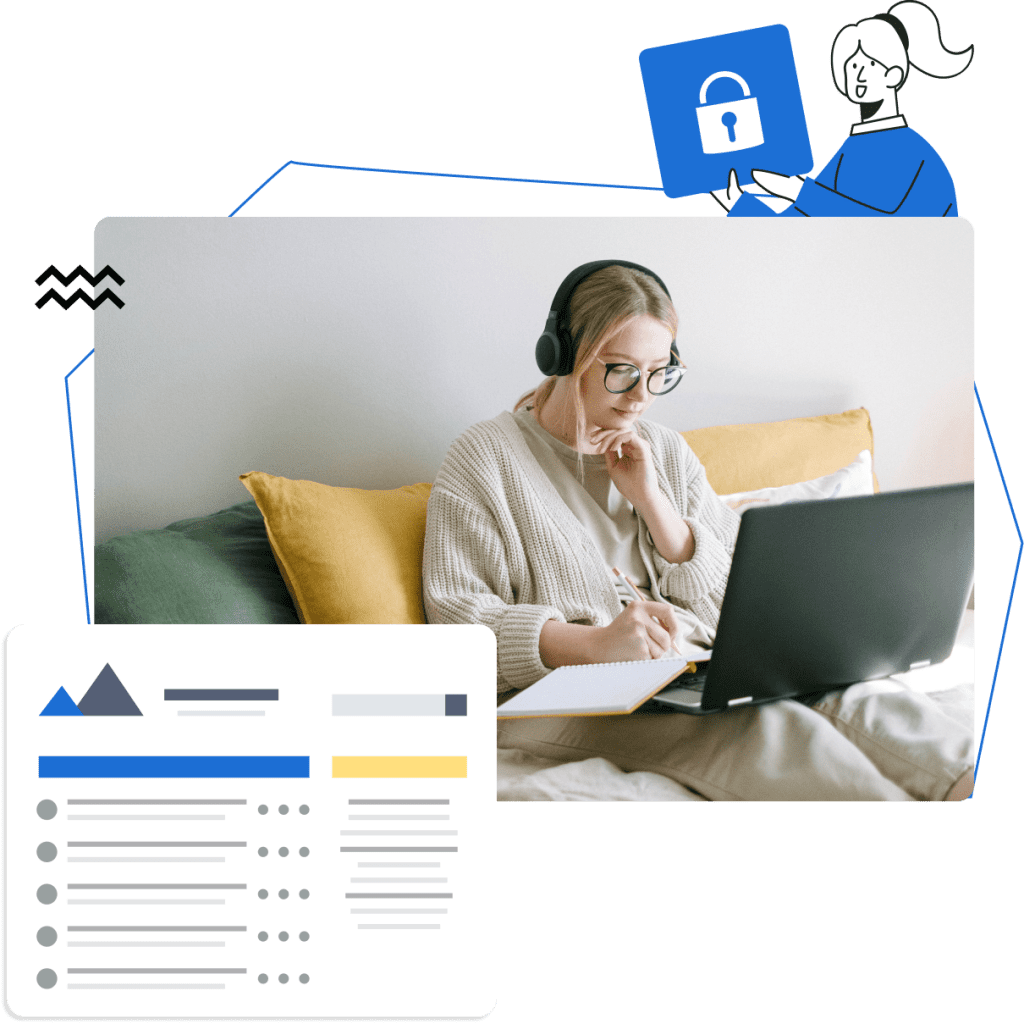 Our nonprofit fundraising management software is a safe space for you, your volunteers and donors to engage and connect with one another. You can post announcements, create discussion boards, use private messaging, SMS, or email features, and many more that will keep you engaged.
You can also utilize the job board feature to hire new recruits for your nonprofit. This feature will further enhance the bonds you have and encourage participation all around.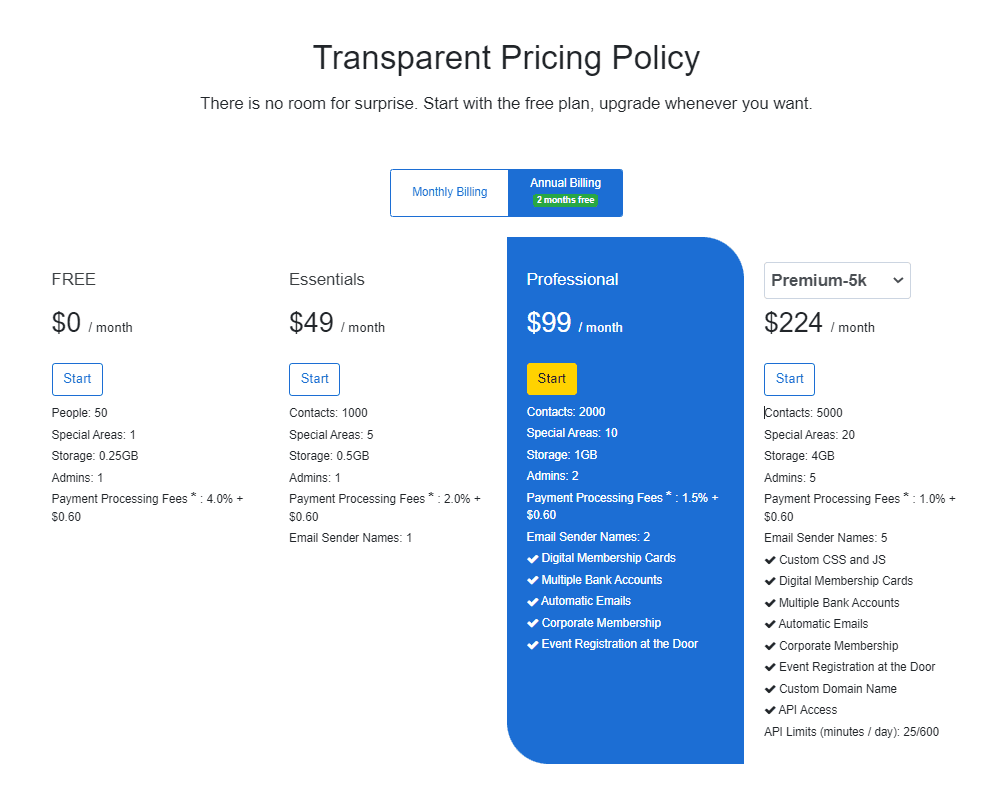 Just like Bloomerang, Raklet has a page dedicated to showing its transparent pricing policy. Raklet offers a forever-free plan for up to 50 members in which you can try our platform without a time limit before deciding to make a purchase.
In addition to that version, we have paid plans starting at $49/month. We also offer free trials of those paid plans for you to get a better grip of our extensive features.
We value our nonprofit organizations, thus, we offer a 50% discount on our paid plans if your nonprofit meets the eligibility requirements we have! Be sure to schedule a demo to find out, and talk about your nonprofit.

How is Raklet better than Kajabi?
You can see the comparison below:
Free or starts from $49/mo
Detailed Analytics Reporting:
Don't listen to us, listen to what our clients say

Good membership software! I really liked the support responsiveness. They are on the ball, listen to your comments and try to integrate if the comment can bring value to their product.
Powerful event management software! Raklet's web and mobile apps makes it really easy for us. We create tickets for public and members-only, offer coupons to promote our events and check-in guests onsite.
I am satisfied. We manage the administration and communication of our associations thousands of members. Support team is really kind and help us solve problems quickly through chat or video call. We sell tickets and also crowdfund on the platform.
We publish digital cards for our members on Raklet. They can benefit from the perks simply by using mobile app or adding their cards to mobile wallets. Highly recommended.
As we were about to spend thousands to develop membership software, we discovered Raklet and saved. Raklet has a lean and well thought architecture that provides you the most important features you need for membership management. It looks familiar from day 1, easy to use without extensive training.
Looking for other nonprofit software alternatives?
Create your account.
It's free for as long as you need.
Start for free & upgrade only if you need. Card not required.