DonorPerfect Alternatives, Pricing, Reviews & Ratings
With all the noise happening in the fundraising software industry today, how do you choose the software that is right for you? If you're in the market for nonprofit fundraising software, then you're in luck. This article will give comparisons of DonorPerfect and Raklet, so you can see which one is the right fit for you.
Nonprofit organizations are increasingly turning to online fundraising to supplement their income and to make it easier for donors to support them. That is because using such software can help you create a bigger online community, raise more money, and provide a more efficient experience for donors. If you're also researching online nonprofit fundraising software options, you will probably have seen DonorPerfect as one of the top names. This article will provide information about DonorPerfect, as well as compare its features, reviews, and costs with Raklet one by one.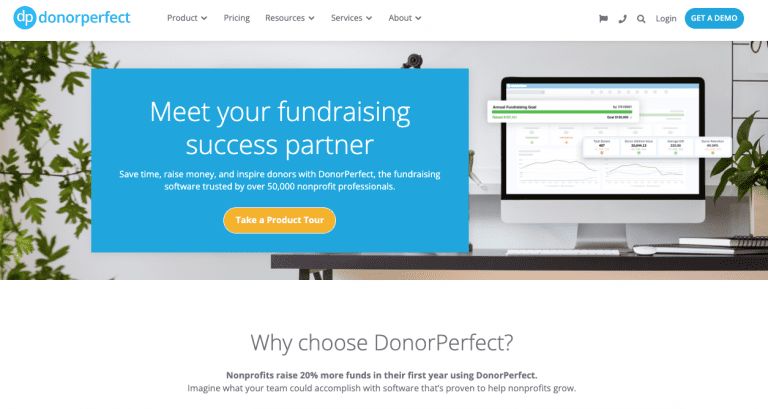 DonorPerfect, according to their website, is "your nonprofit team's complete fundraising hub". As an established fundraising solution that's been in business for over 40 years, they have helped nonprofits raise more than 100 billion dollars in total. They aim to provide software options to better manage your donor data and communication, automate certain tasks, and make online giving easier.
DonorPerfect has many tools to help your donor management and fundraising efforts. They provide different types of products and services. One of them is their comprehensive donor CRM. This will help you keep all information about your donors and volunteers in place. You can also segment and filter your donors into groups based on their donation amounts, frequency, etc. 
Maybe the most integral one of DonorPerfect's features, of course, is their online giving service. You can create branded custom donation forms, and your supporters can easily help you with one-time or recurring donations through their integrated payment service. An added bonus is their telephone donation, so donors can call in as well. This adds an extra option for those who might not be comfortable with online payments. 
The monthly gifts feature of DonorPerfect is also helpful to take a look at. It allows you to designate monthly gifts to your donors in exchange for their support, which can help you create long-term relationships with your supporters. 
You can analyze all your collected donations, donor retention information, and more with reports & analytics. This will help you gain insights into your donation metrics without extra effort. 

As you can see, DonorPerfect has five different pricing options for their users. The fees of these plans vary depending on the features they offer and the number of donor records they allow. Their smallest plan, Lite, is $99/month for their most basic features, and allows only up to 1,000 records. This is pretty limiting considering its price point. In comparison, their most popular plan is $299/month. In addition to the basic features, they also provide auctions, automated workflows, and a QuickBooks integration.

DonorPerfect has an overall score of 4.5/5 stars on Capterra, one of the leading software review platforms. Their users seem overall pleased with the system, with a few recurring complaints. According to these reviews, the pros and cons of DonorPerfect are:
Raklet is an all-in-one nonprofit fundraising software with a built-in CRM. You can use and customize many features of Raklet to power up your nonprofit fundraising however you want. Our extensive features and powerful integrations allow you to run your business however you want. Let's explore some of them together: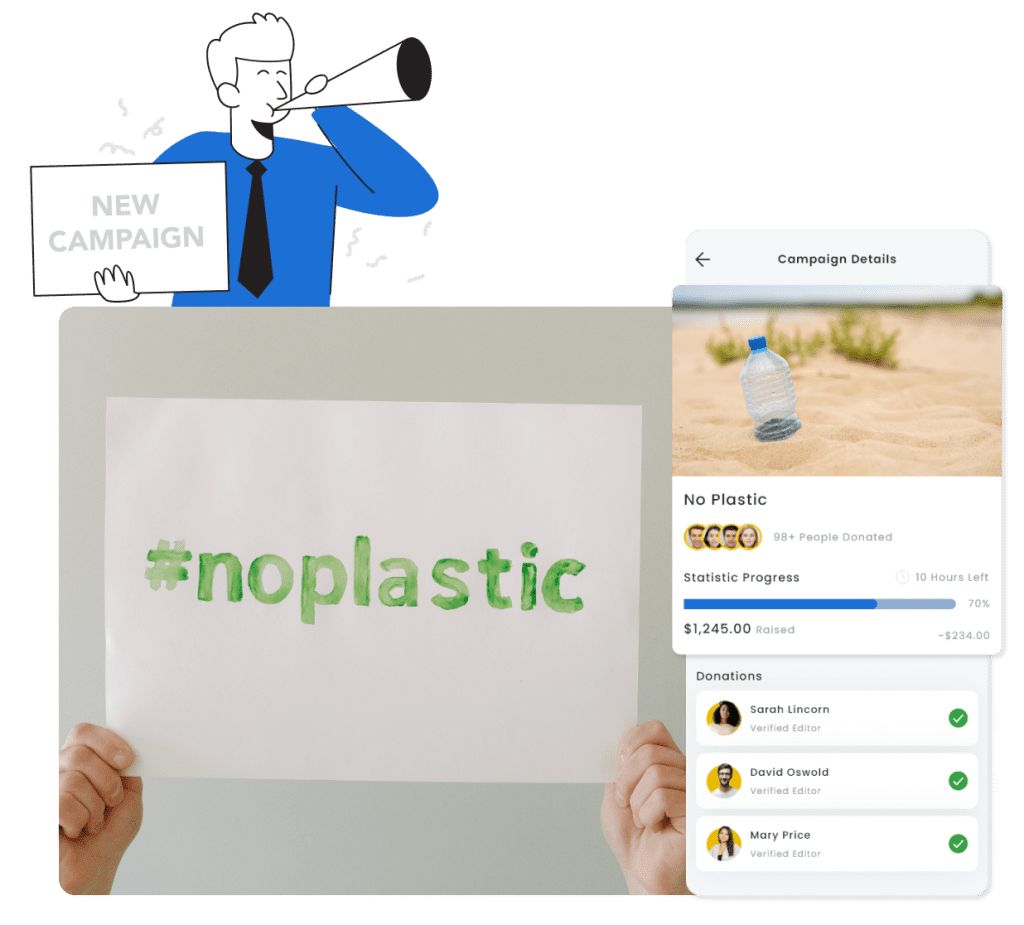 With our event management tools, you can easily plan, create, promote, and manage your events. These can be both online or in-person according to your organization's needs, with their own customizable event pages. This way, you can increase engagement, or create fundraisers to collect donations. Our email and SMS personalization and mass-sending options can also be great tools to keep your community informed about upcoming events. Our platform allows you to grow your network and keep your supporters connected to your nonprofit.
Raklet's nonprofit management platform helps you keep thousands of volunteers and donors engaged and connected. You can post announcements to keep your community updated on your nonprofit's news and upcoming events. In addition, with our discussion board and private messaging features, your community can interact on different topics, discover new ideas, and reply to each other's posts through likes and comments. These features will help increase engagement within your supporters.
Also, by utilizing our job boards feature, you can recruit new hires from within your community who want to help your organization's cause. This will encourage more participation and create tighter bonds.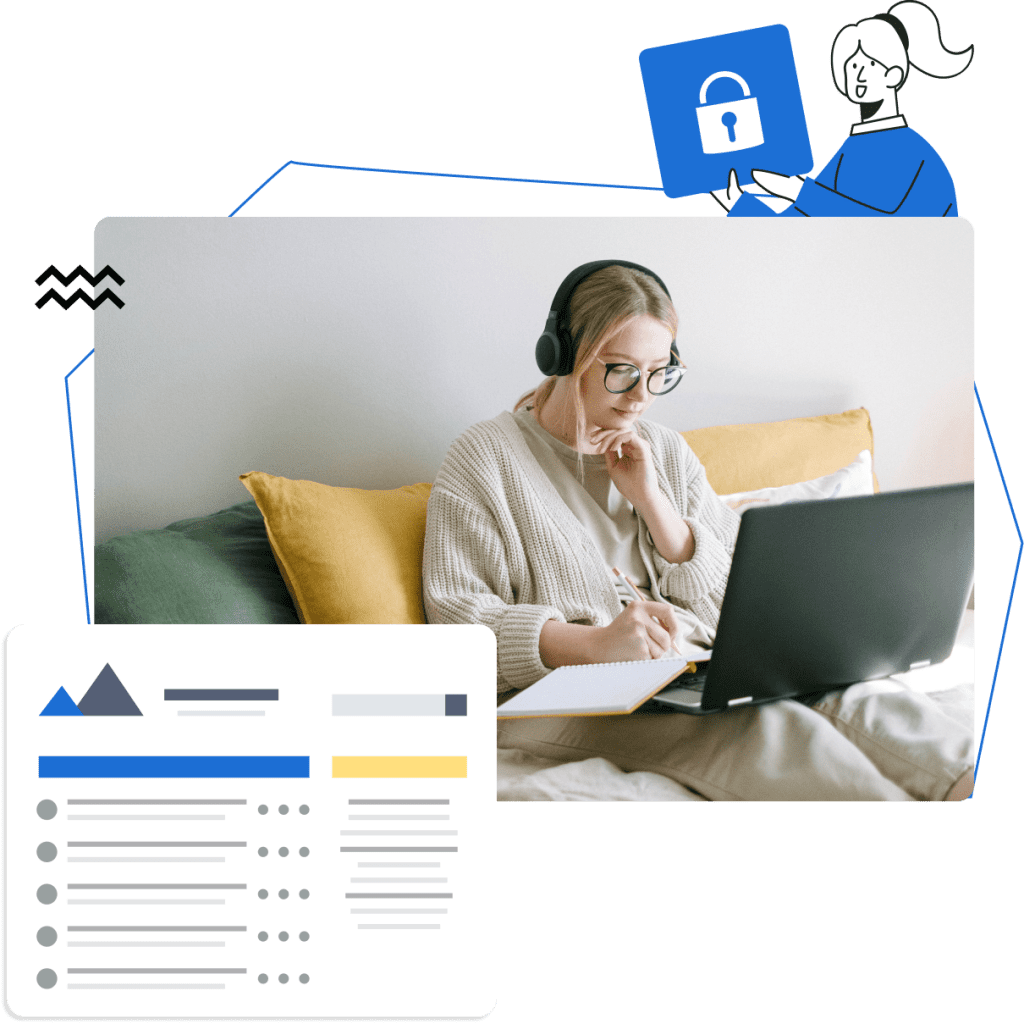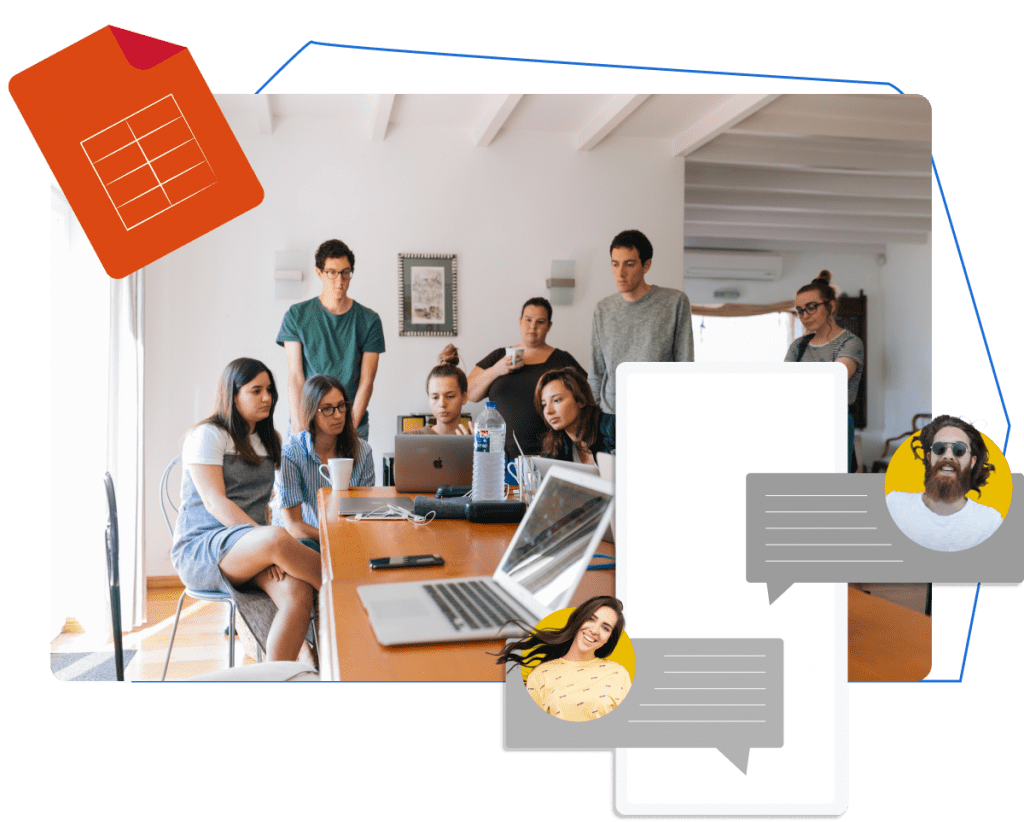 Raklet's powerful CRM makes it easy to keep track of your members, volunteers, and donors alike. You can quickly import and export your contacts to organize them. Once you've connected Raklet to your member database, it'll be easy to stay in touch with your members and grow your business.
You can securely and easily collect payments through your Raklet nonprofit platform. These can be donations to fundraisers, one-time or recurrent membership fees, as well as simple payments. You can also analyse these payments with real-time reports and analytics that are easily accessible and exportable, so you'll never have to worry about finance management again.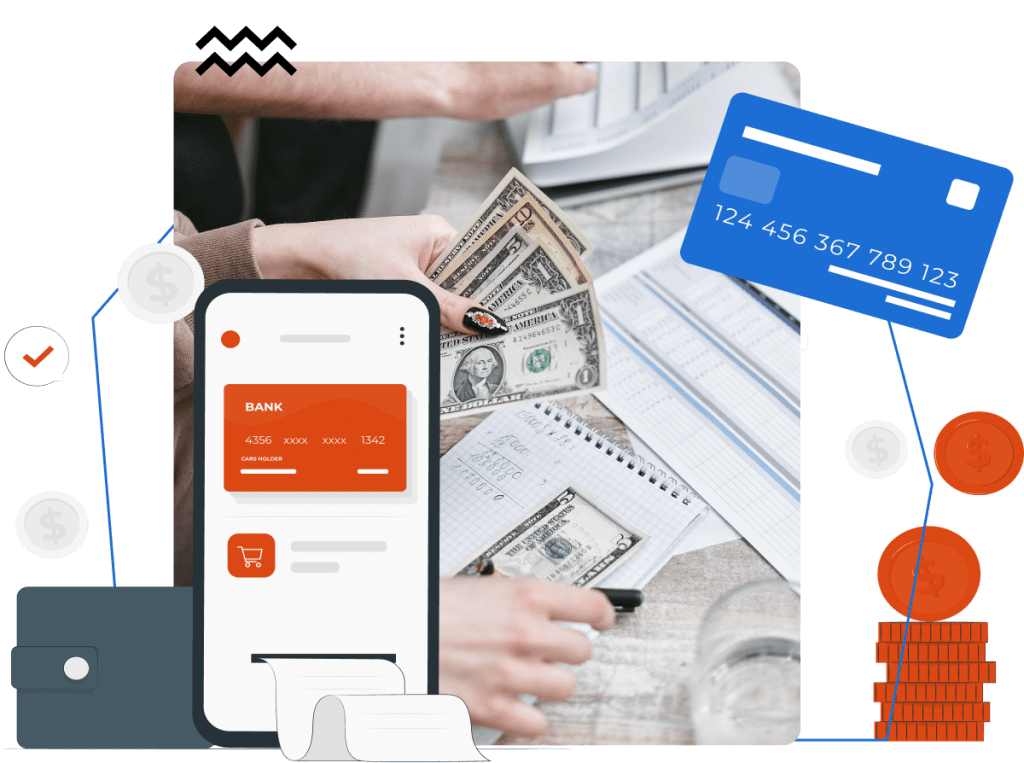 Contrary to DonorPerfect, Raklet's nonprofit fundraising software offers a free plan for up to 50 members. You can try out our platform and free fundraising tools before upgrading, or choose to stay on our free plan forever.
In addition to our free plan, our paid plans start at $49/month. Keep in mind that there is a 50% discount on our paid plans for nonprofits! We also offer 30-day free trials for the more inclusive premium plans and other helpful features. This way, you won't have to worry about trying out our platform.

As you can see, Raklet is one of the highest-rated software among its competitors, with 4.8/5 stars on Capterra. Our users are particularly happy with the customizability options, ease of use, and the long list of third-party integrations.
How is Raklet better than DonorPerfect?
You can see the comparison below:
Free or starts from $49/mo
Suitable for any organization
For fundraising organizations only
Don't listen to us, listen to what our clients say

Good membership software! I really liked the support responsiveness. They are on the ball, listen to your comments and try to integrate if the comment can bring value to their product.
Powerful event management software! Raklet's web and mobile apps makes it really easy for us. We create tickets for public and members-only, offer coupons to promote our events and check-in guests onsite.
I am satisfied. We manage the administration and communication of our associations thousands of members. Support team is really kind and help us solve problems quickly through chat or video call. We sell tickets and also crowdfund on the platform.
We publish digital cards for our members on Raklet. They can benefit from the perks simply by using mobile app or adding their cards to mobile wallets. Highly recommended.
As we were about to spend thousands to develop membership software, we discovered Raklet and saved. Raklet has a lean and well thought architecture that provides you the most important features you need for membership management. It looks familiar from day 1, easy to use without extensive training.
Looking for other nonprofit software alternatives?
Create your account.
It's free for as long as you need.
Start for free & upgrade only if you need. Card not required.