Classy Alternatives, Pricing, Reviews & Ratings
If you're looking for an alternative software that offers fundraising solutions you have come to the right place. Tune in to this article to find comparisons of Classy and Raklet and decide which one better meets your nonprofit's needs.
Fundraising is essential for nonprofits. But managing fundraising in the best way possible requires a lot of work. There is a lot to consider such as creating fundraising events, handling tickets, safely collecting ticket fees, etc. Therefore, it is fortunate that all of these can be handled online using a comprehensive fundraising software. Let's see how Classy, one of the most well known fundraising software options, compares to our all-in-one solutions Raklet.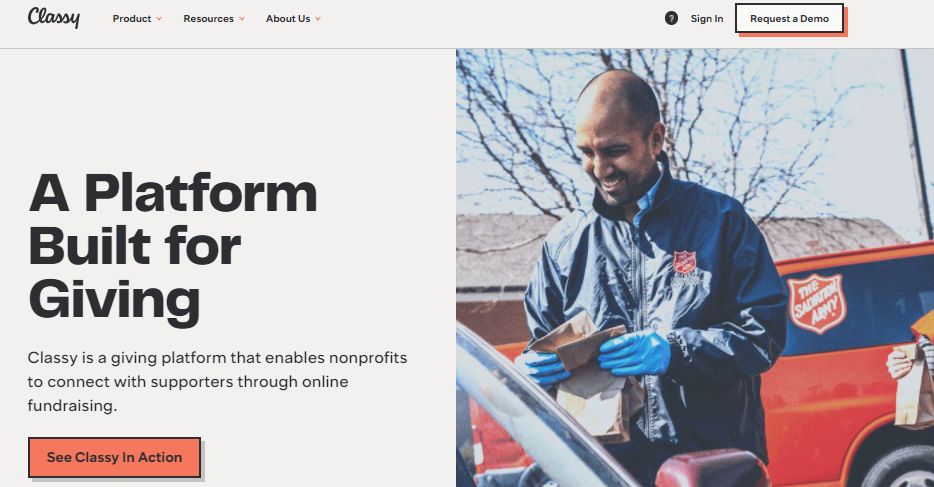 Classy is an online fundraising platform designed for nonprofit organizations and was founded in 2006. Their main goal is to provide tools to allow nonprofits to have an engaging online fundraising presence. Of course, they are quite popular with their fundraising events but this doesn't necessarily mean that they are the right fit for your nonprofit too. To give you a better idea, let's check what Classy has to offer and what they don't.
Classy offers several fundraising tools such as peer to peer fundraising, event management and one time or recurring donations. One of their biggest benefits is their peer to peer fundraising. While they draw attention to themselves with that tool, their lack of customization kind of pushes this attention away. 

As you can see above, Classy offers several features to help nonprofits' fundraising. Now let's take a deeper look into some of their key features: 
Peer-to-Peer Fundraising: Classy offers their customers a chance to create their own social media fundraising pages. When supporters are able to create their own fundraising pages, they can easily get donations from their friends and family. By using the peer-to-peer fundraising tool of Classy, you can also coach and thank your fundraisers with automated emails. 
Events and Ticket Management: Classy provides their customers with tools to create fundraising events, handle ticketing and track attendance. Throughout their event pages, you can organize and promote fundraising campaigns, either virtual or hybrid. As for tickets, Classy offers you a chance to both create and promote them.  
Website Donations: Through their online donation portal, you can accept donations from a website or a mobile device. You can also contact donors using certain tools such as campaign progress bars, impact blocks and an interactive wall. 
Recurring Donations: Classy also offers monthly donation plans in order to stabilize donation flows. Recurring donations tool allows you to update and edit your donation plans and if there is a problem with a payment, Classy sends failed payment notifications in order to keep the process smoother. 
Unfortunately, Classy doesn't share information about their pricing on their website. They expect you to contact them in order to find out about their pricing plans, which can be a downside if you're trying to efficiently compare platforms before your decision. 
However, their reviews on reliable software review platforms such as GetApp about their pricing state that they are not very affordable, especially for relatively smaller nonprofits. They also reportedly don't offer a free version or a free trial, so you'll have to commit if you want to use their platform. 

Classy provides an overall good experience to their customers in terms of fundraising. That is why they have a 4.3/5 rating in Capterra, one of the most reliable software review platforms. The ratings for their value for money is relatively law because their customers believe Classy is quite expensive, especially for nonprofits. Let's see the pros and cons of Classy in the eyes of their customers:
Raklet is a membership management software that offers comprehensive fundraising solutions. Using Raklet, you can create online fundraising campaigns to support your cause. Raklet has unique tools to help your nonprofit such as unlimited customization opportunities and branded mobile applications. There are so many features like these, offered by Raklet. So let's take a deeper look into some of them: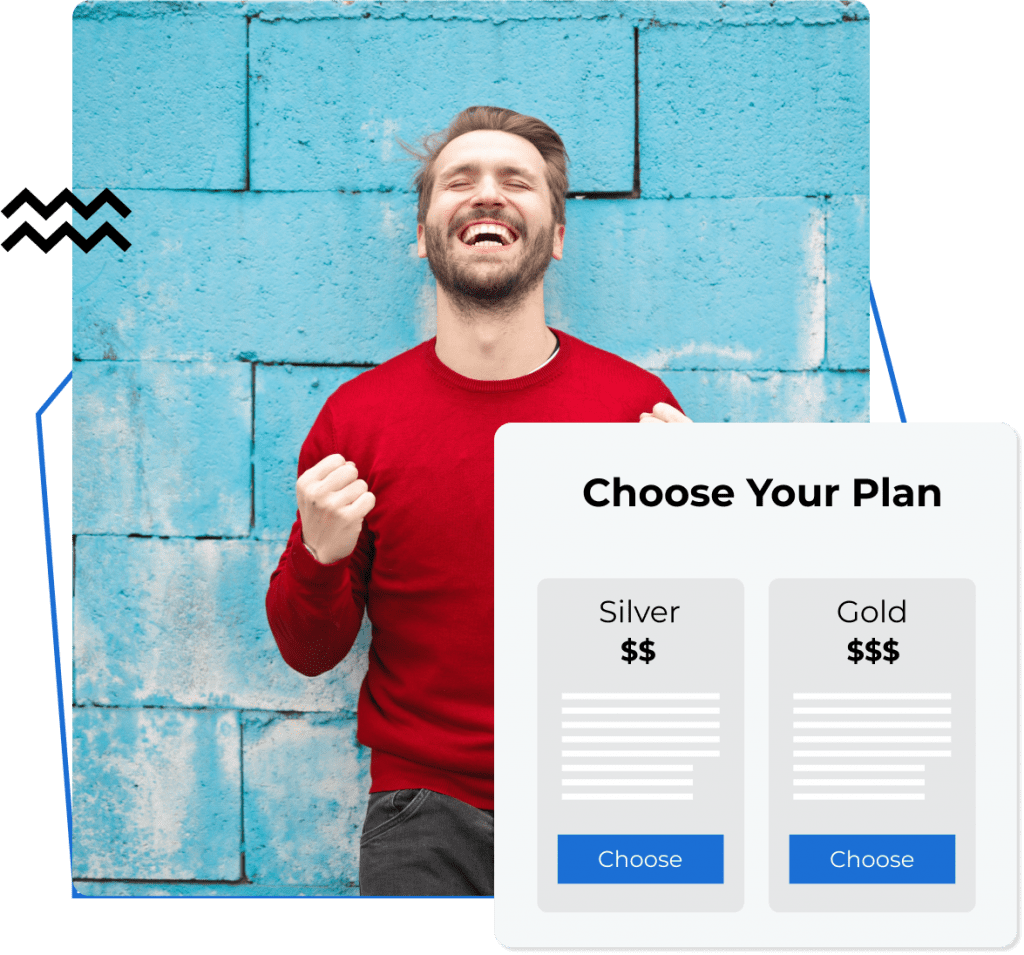 Raklet provides an easy and secure payment process for all of your payments including the tickets you sell for your fundraising events and the donations you get from your members. Our tools for easy and secure payment can be organized as both one-time or recurring, so you can create different membership plans according to your organization's needs as well. Also, in order to have an even smoother payment process, Raklet provides automated debt reminder emails, which can be customized by you as well.   
Another way Raklet can help fundraising is through creating your own social network platform. This way, you can keep your members updated about upcoming events and share important information with them via customizable announcement posts. You can also increase your members' bonds with our private messaging tools and discussion boards. Member-to-member communication is also possible via private messaging.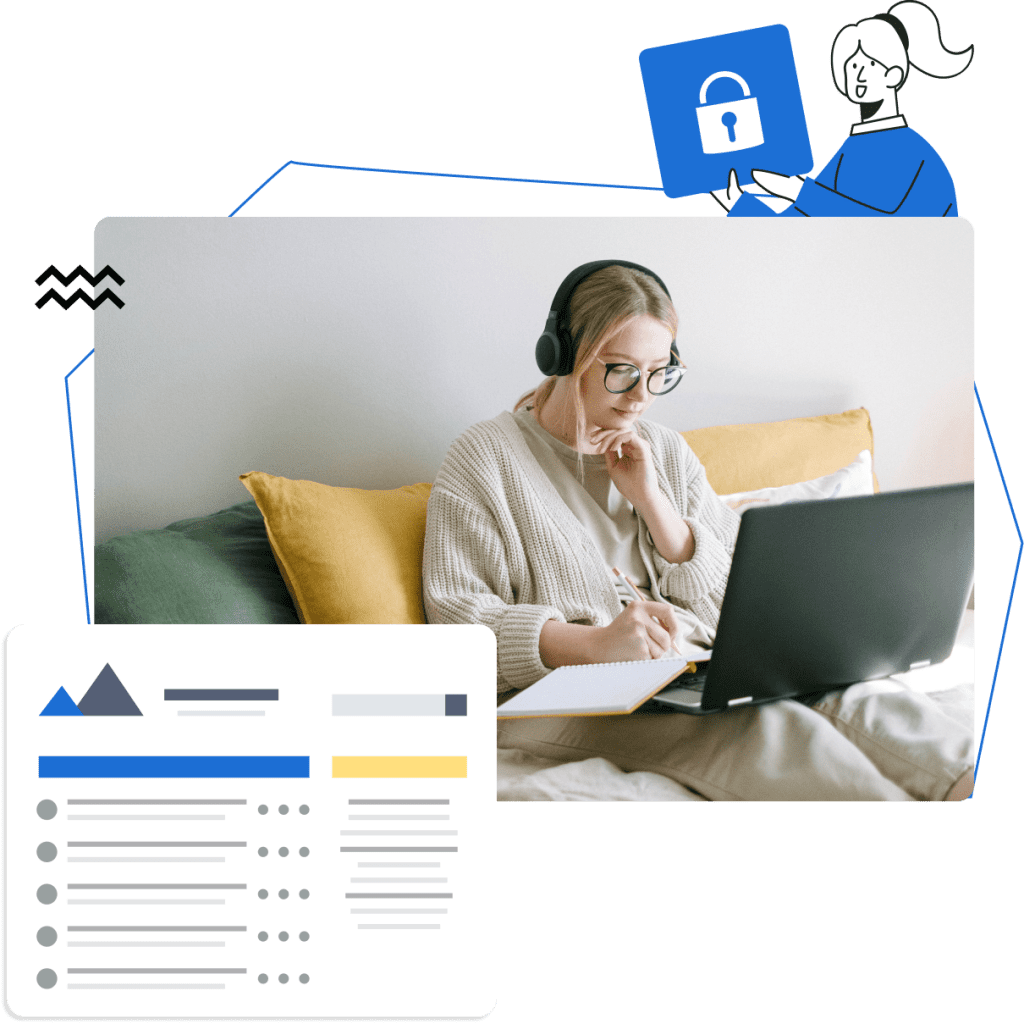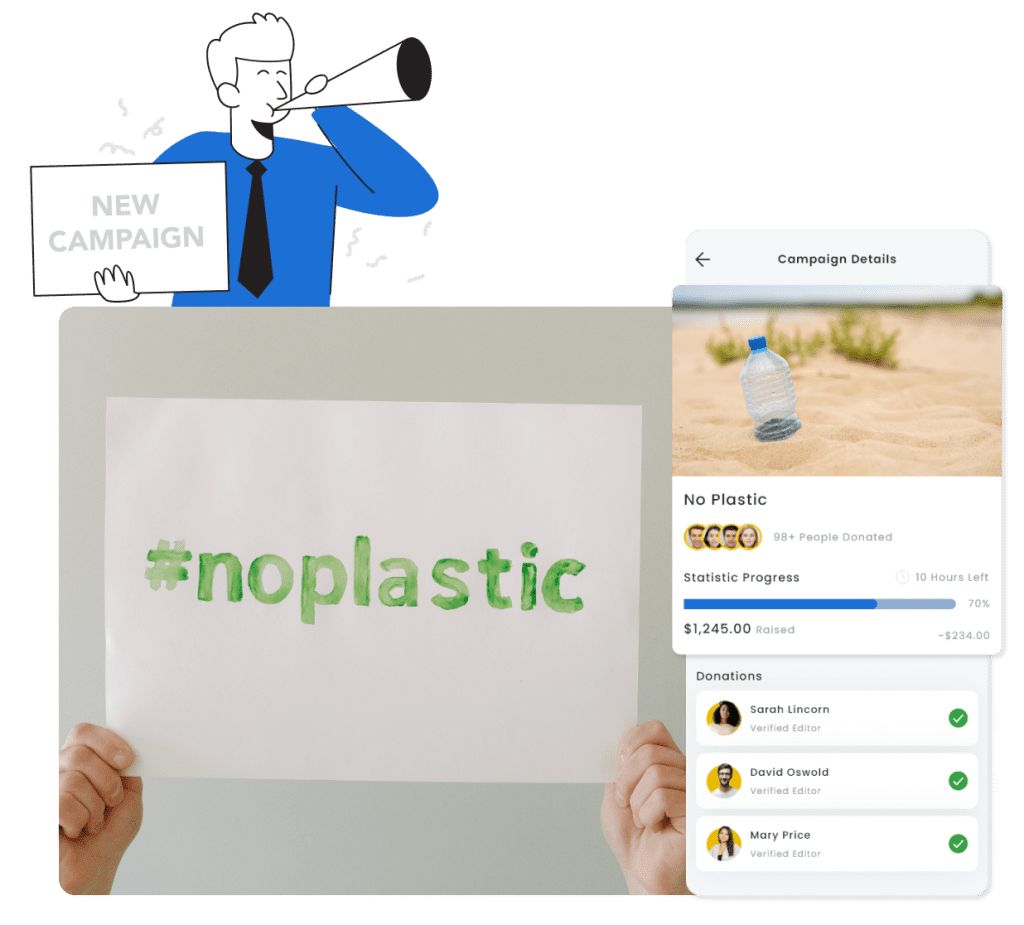 Raklet offers their customers a chance to easily create fundraising events to increase their donation amounts. Along with creating online or in person fundraising campaigns, you can track attendance and donation data as well. You can also use the personalized email newsletters and SMS tools to keep your members updated about your organization, and upcoming fundraising events.
Thanks to Raklet's powerful CRM, you can manage your donors whichever way you please and categorize them using tools such as advanced filtering and search bars. You can create customizable member profiles for your supporters, and engage with your members through our tools such as discussion boards as well. Raklet's detailed data analysis tools also help to engage with your members and see your nonprofit's overall position, as well as provide a platform to track your earnings. Using Raklet, you can easily conduct analysis in a secured database with extensive reports.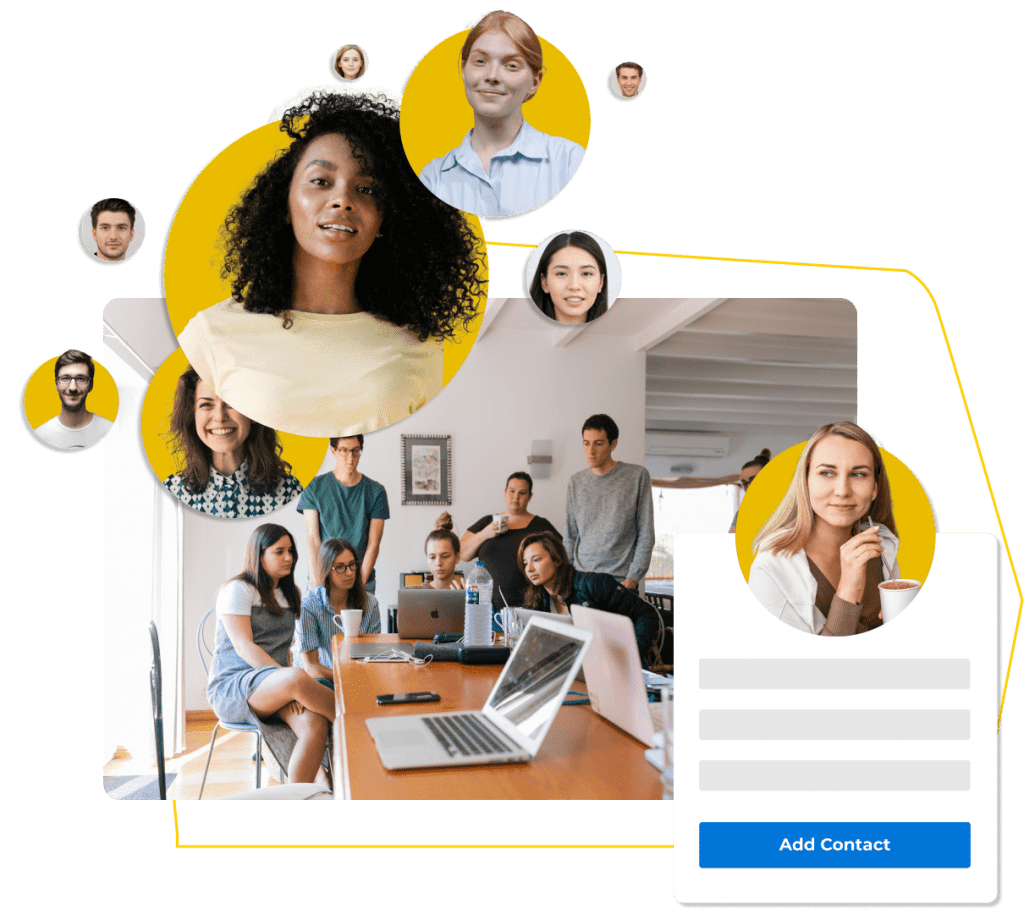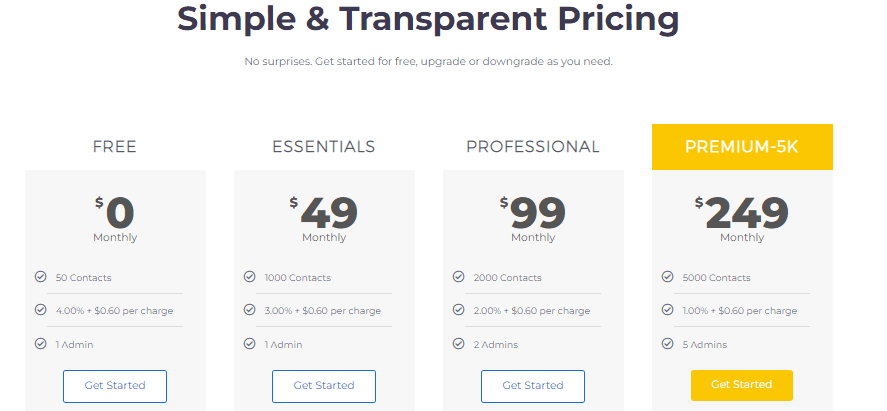 As you can see above, Raklet offers 4 pricing plans, including a forever-free version which allows you to have up to 50 members. Our paid packages start from $49 per month with our essentials package. But you can also have a free trial for 30 days and then decide which plan suits you the best. 
All of our packages come with their own benefits, such as the digital membership cards or automated emails in our professional package. Our premium package also includes the professional package's benefits but adds features like API access and private CSS to that. 
You can check out our pricing page and keep in mind that there is a 50% discount on our paid plans for nonprofits!

Raklet is one of the best membership management platforms that can help nonprofits with fundraising. Our ratings speak for ourselves. With an overall rating of 4.8/5, you can be sure that your nonprofit will be in good hands with Raklet! These ratings are mostly the reflection of our broad customization and event management features. 
The ratings shown above are from Capterra, one of the leading software review platforms. You can also check out SourceForge, G2 or GetApp for Raklet reviews as well.
How is Raklet better than Classy?
You can see the comparison below:
Free or starts from $49/mo
Don't listen to us, listen to what our clients say

Good membership software! I really liked the support responsiveness. They are on the ball, listen to your comments and try to integrate if the comment can bring value to their product.
Powerful event management software! Raklet's web and mobile apps makes it really easy for us. We create tickets for public and members-only, offer coupons to promote our events and check-in guests onsite.
I am satisfied. We manage the administration and communication of our associations thousands of members. Support team is really kind and help us solve problems quickly through chat or video call. We sell tickets and also crowdfund on the platform.
We publish digital cards for our members on Raklet. They can benefit from the perks simply by using mobile app or adding their cards to mobile wallets. Highly recommended.
As we were about to spend thousands to develop membership software, we discovered Raklet and saved. Raklet has a lean and well thought architecture that provides you the most important features you need for membership management. It looks familiar from day 1, easy to use without extensive training.
Looking for other nonprofit software alternatives?
Create your account.
It's free for as long as you need.
Start for free & upgrade only if you need. Card not required.