Amity Alternatives, Pricing, Reviews & Ratings
Looking for solutions to enrich your social engagement experience? You probably encountered Amity. If you are looking for an Amity alternative, check out Raklet:a great membership engagement and social media management platform!
If you are looking for a software that allows you to build, manage, communicate and engage with your community in a meaningful and digital way, you are on the right path. Rather than using different platforms for different purposes, you can opt for an all-in-one app software for your organization. This article provides information about Amity, along with exploring its features, reviews and comparing with a brilliant alternative, Raklet!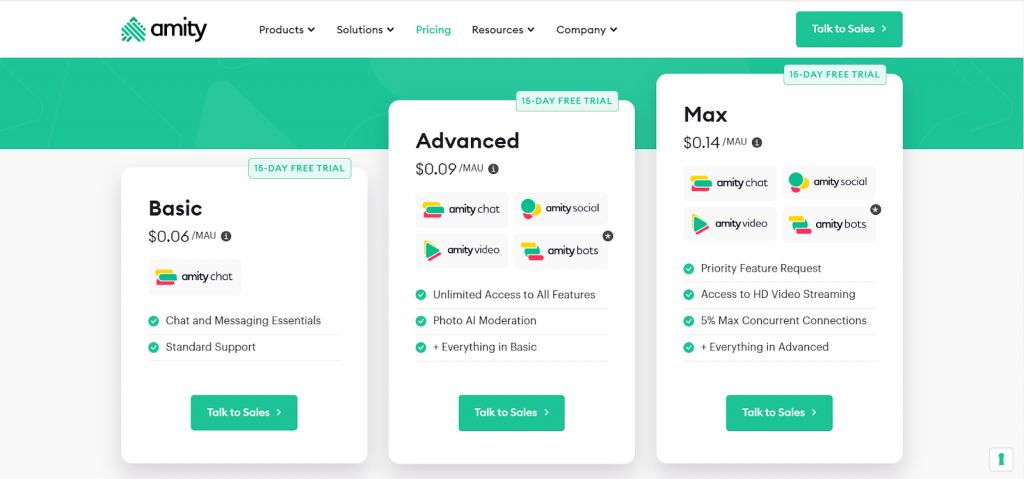 Founded in 2020, Amity is a software that allows organizations to integrate their plug-and-play social features into their apps and digital channels to drive engagement, build communities and generate revenue. They claim that their mission is to make social experiences more accessible than ever. It's a newly established social platform with more than 120 international clients across more than 30 countries. 
Let's explore Amity features that help clients with social engagement solutions!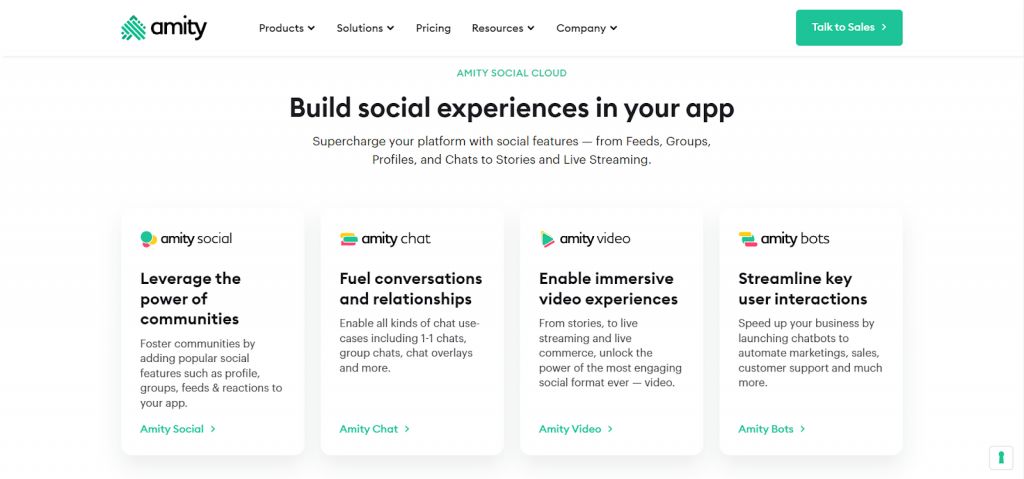 Amity offers different solutions for your platform with social features. It is an in-app platform that integrates with your social platform and helps you to build online communities, drive social engagement and generate your revenue.  These are Feeds, Groups, Profiles, Chats, Stories and Live Streaming. 
Amity Social SDK offers event management that you can organize events to connect with your community. For an effective social media platform, it has social media integration for a better social experience. You can also interact with other users and centralize your content on the Newsfeed.
Amity Video SDK is powered by video APIs, flourishing your social experience by adding interactive features such as in-app Stories and Live Streaming in a virtual community. It offers multi-platform availability where your events can be accessible through various mobile and desktop platforms. 
Amity Chat SDK enables creating chat channels and managing chat groups such as blacklisting of words. 
Amity Bot SDK offers an AI chatbot application where you can create automated bots. It is useful for marketing purposes and customer relations. You can manage it all through the admin panel.
Pricing plans start from $0.06 per monthly active users (which is the number of users that connect to Amity Social Cloud servers), and all plans have a 15-day free trial. There are also several possible additional fees for certain features such as Bot Image Recognition, with the price of $0.0015 per image. For example, for 1000 monthly active users, the price is $60 in the Basic Plan, including only Amity Chat and excluding other additional fees.
In this sense, Amity's pricing plans can be a little bit confusing and hard to follow since there are several additional fees and quotas for each plan.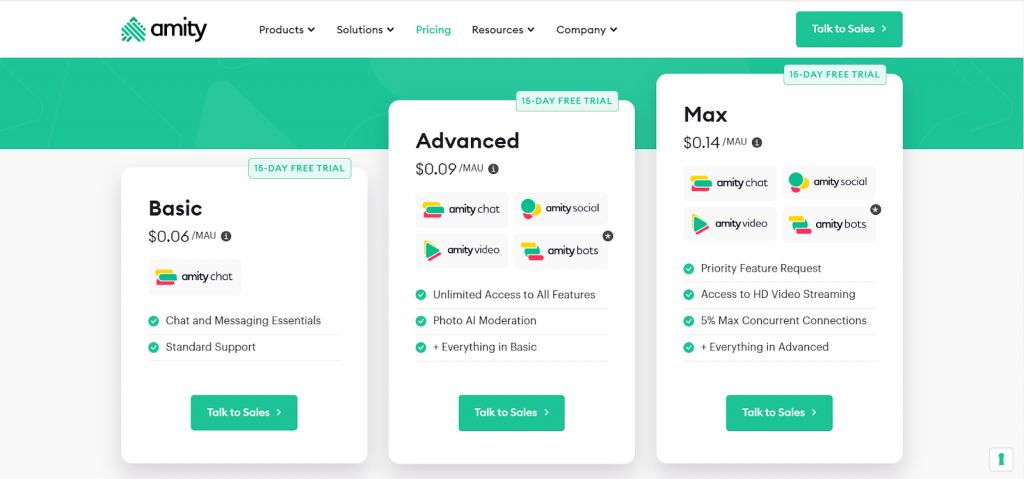 Since Amity is a new platform, there are no reviews yet on Capterra or Sourceforge. So, we went through their website and reviews are quite positive. In the feedback section, users suggested some improvements and adjustments in chatbox, native support SDK, video moderation and flutter SDK support. 
If you are looking for a reviewed and trusted platform, you might need to find another alternative. Raklet can be a great alternative reviewed and approved by many users! Let's discover together!
Raklet is a cloud-based membership software that can enrich your social and community engagement experience through its extensive features. With Raklet, you can easily integrate it with your social media platforms, create events, keep track of your members, payments and more! Raklet is here for all your needs thanks to its advanced integrations and flexibility. 
Our extensive and versatile features are what set Raklet apart from Amity. We offer customized membership plans that enable you to engage with your community in a meaningful way. You can also create a private social network which contributes to your member engagement. With its substantial support, social engagement and community management will be so simple!
Let's have a look at Raklet's broad selection of features: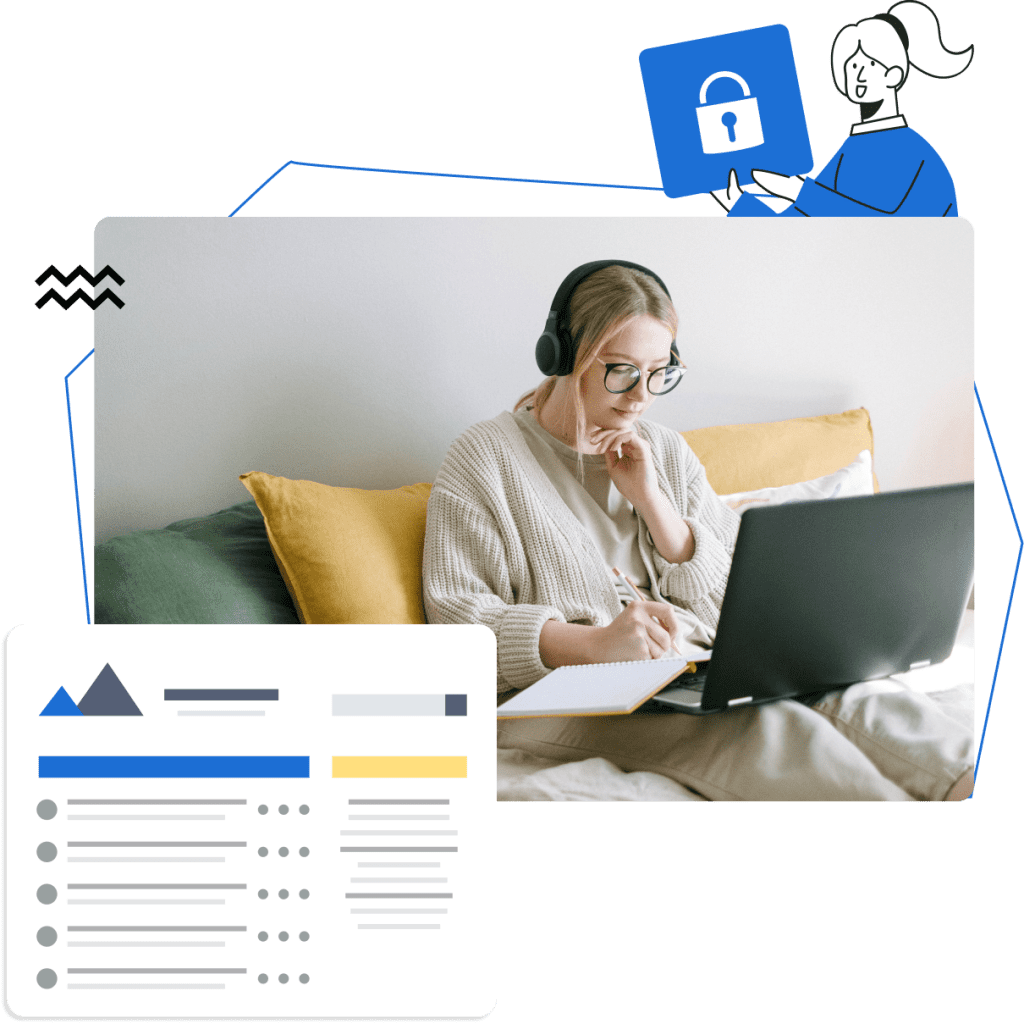 Your members can login to engage with each other. Raklet allows your community to create posts and discussion boards, message each other privately, comment and much more! This feature will strengthen the bonds between you and your community. 
You can also send SMS to your members' mobile whenever you need to. Automated text messages will keep your community notified!
You can easily organize, advertise, and manage events from start to finish with our event management tools. You can choose to organize your events online or face-to-face, it is all up to you! You can also create tiered tickets and collect payments right from your app, track member attendances, and have members easily check in to events with the built-in QR codes on their membership cards.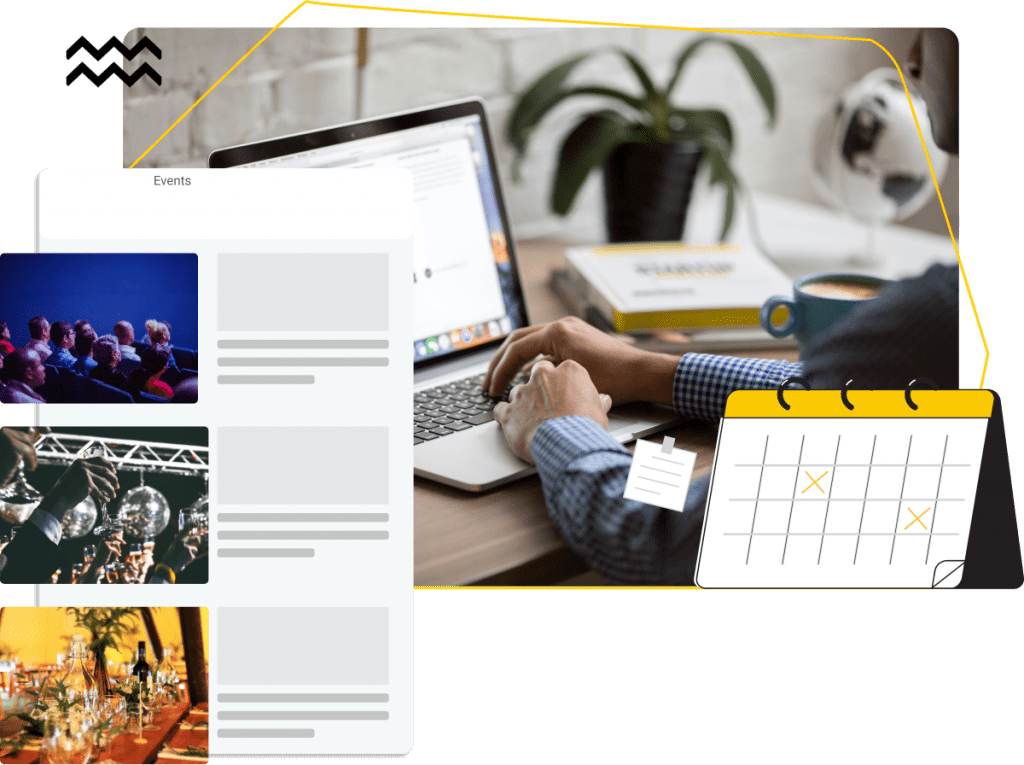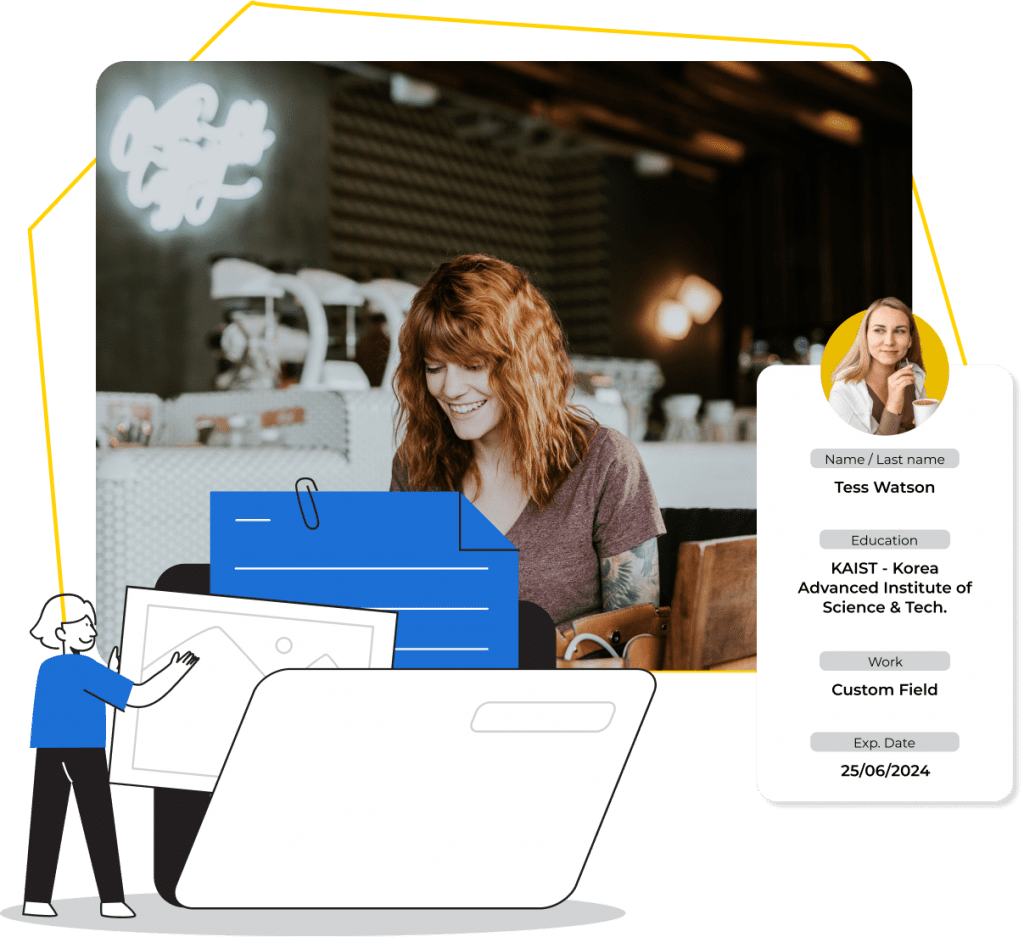 The power of customization will encourage your members to participate in your community activities. With Raklet, you can create custom membership forms and easily collect data about your community. Your members can create individual profiles, and update their information whenever they want. Our CRM will also help you segment, filter, and analyze member data however you want. 
We care about your concerns and offer a secured, easy way for your payments. Our tools will ease the way of tracking and collecting money and fees. You can analyze payments with real-time reports and analytics. This means you don't have to worry about finance management, we got it covered.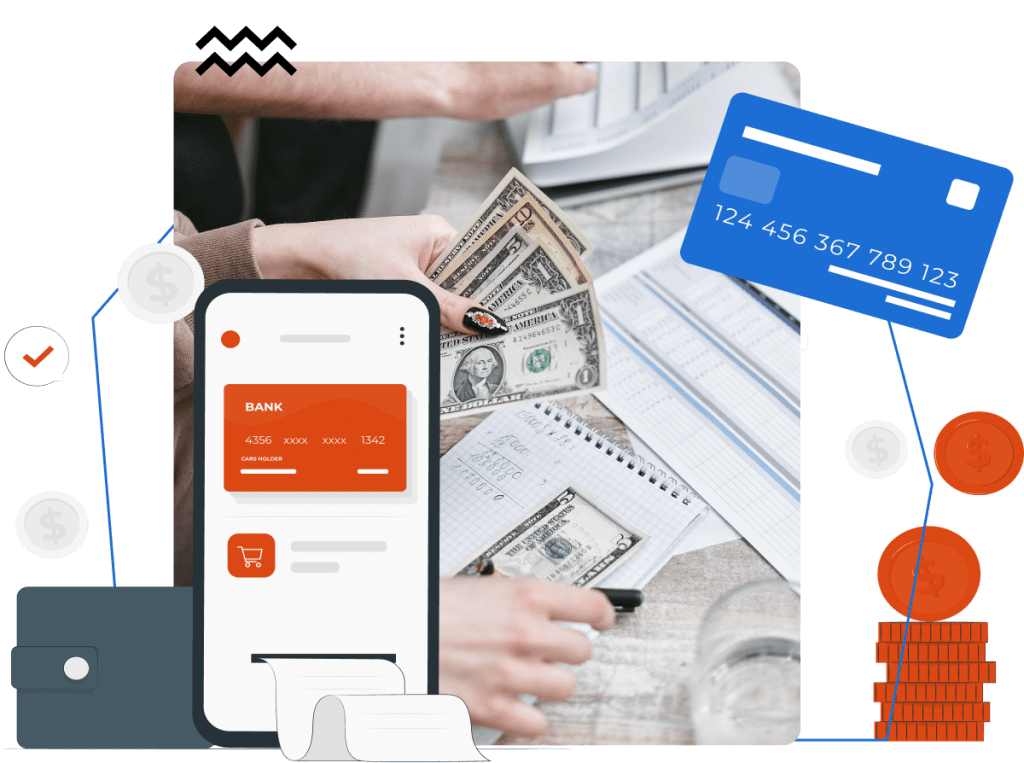 We have a completely transparent pricing policy. You can choose one of the pricing plans according to your needs. Raklet has a very simple pricing plan, no surprises!
If you're a small community, Raklet has a forever-free plan for up to 50 members. We also provide a 60-day free trial on annual billings, so you can easily try out our platform before you commit to a final decision. And most importantly, there is a 50% discount for nonprofit organizations! 
For more details, take a look at our pricing page.
Raklet is one of the highest-rated software among its competitors, with overall 4.8/5 starts on Capterra. Our clients are happy with our extensive features, user-friendly interface, customizable options and app integrations. 

How is Raklet better than Amity?
You can see the comparison below:
Starts from $49/mo for 1,000 members
Starts from $60/mo for 1,000 members
60 days on annual billing
On their Advanced and Max plans only
On their Advanced and Max plans only
Don't listen to us, listen to what our clients say

Good membership software! I really liked the support responsiveness. They are on the ball, listen to your comments and try to integrate if the comment can bring value to their product.
Powerful event management software! Raklet's web and mobile apps makes it really easy for us. We create tickets for public and members-only, offer coupons to promote our events and check-in guests onsite.
I am satisfied. We manage the administration and communication of our associations thousands of members. Support team is really kind and help us solve problems quickly through chat or video call. We sell tickets and also crowdfund on the platform.
We publish digital cards for our members on Raklet. They can benefit from the perks simply by using mobile app or adding their cards to mobile wallets. Highly recommended.
As we were about to spend thousands to develop membership software, we discovered Raklet and saved. Raklet has a lean and well thought architecture that provides you the most important features you need for membership management. It looks familiar from day 1, easy to use without extensive training.
Looking for other membership software alternatives?
Create your account.
It's free for as long as you need.
Start for free & upgrade only if you need. Card not required.